chalayan's global view
Looking back to ancient Rome to better understand our tumultuous present, Hussein Chalayan continued his philosophic examination of modern society.
|
17 September 2018, 1:19pm
Photography: Mitchell Sams
Not many designers would look to ancient Rome to inform their understanding of the present world and the way the modern woman dresses, but the cultural touchpoints of Hussein Chalayan have always been on a grander scale than most.
For spring/summer 19, the Cyprus-born Turkish fashion designer built on the themes he explored in his menswear collection back in June. Using Ancient Rome as his centrepoint, he sought to recreate historical events that informed our modern society, and channel these stories through clothes that empower the wearer.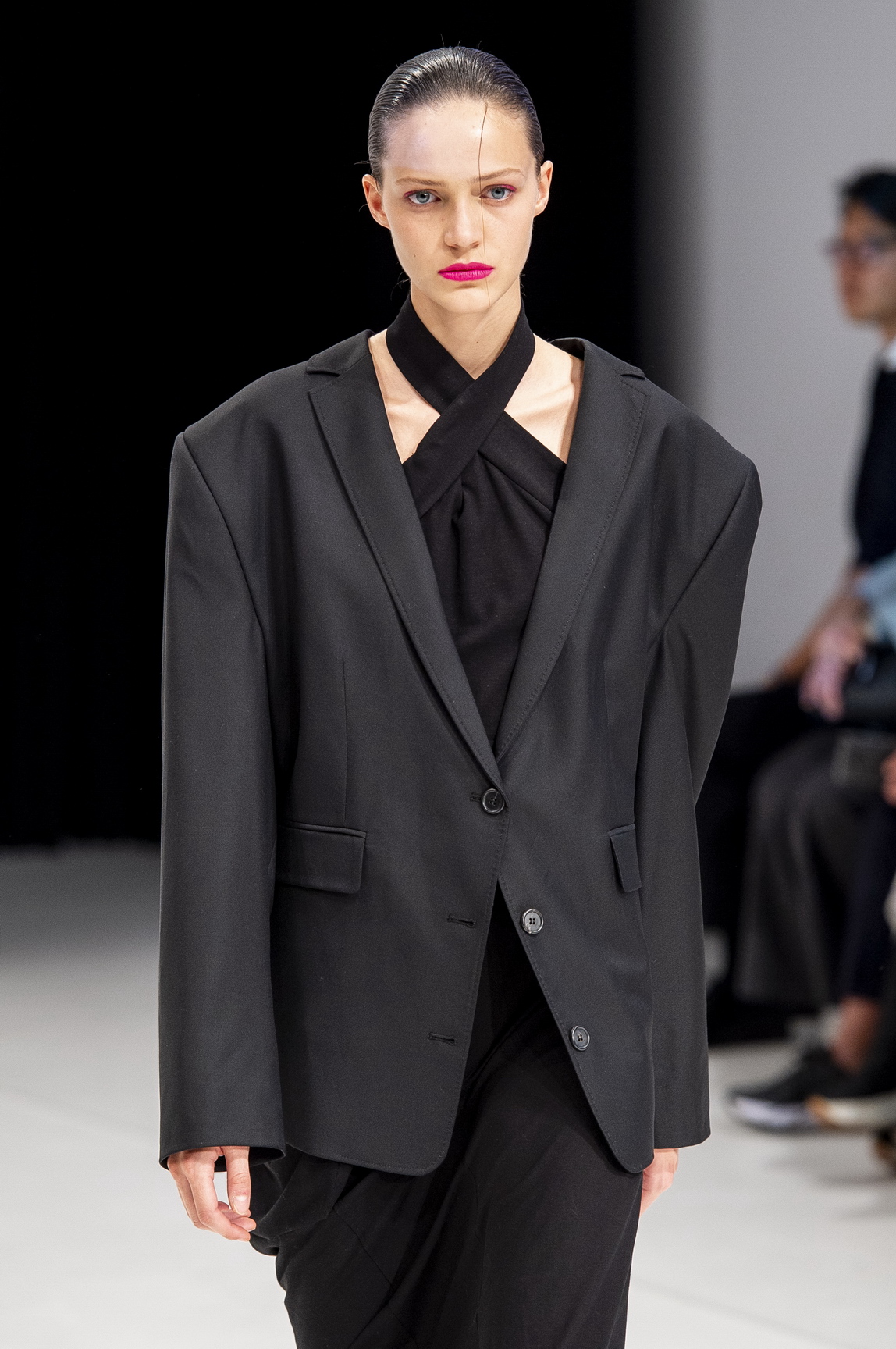 As with his men's collection, he used the abduction of the Sabine women -- a dark story in Roman mythology from 752 BC in which young women were taken from Rome, one that has been heavily contemplated in Renaissance art -- as a literal reference for the shapes, the volume, the cuts. Displaced jackets, exaggerated shoulders, straps, bag-like pockets, studded ankles on heels; it was a collection of resourcefulness and power.
Traversing from harsher, dark deconstructed jackets to gentle blue and white cotton dresses, above all, Chalayan spring/summer 19 was designed with a spirit of unchanging, unforgiving, unyielding strength. At its core, like so many of Chalayan's collections before it, was female resistance. Using a global compass of references -- from the east, the west, the north, the south -- Chalayan avoided a prosaic view of what this might look like, interpreting what elements from each he'd need to bring in order provide an expansive global view.