national treasure: here's why tom ford is america's coolest cultural icon
Happy birthday Tom! In celebration of designer/director's 56th birthday this week, we unpack the amazing moments of his surreal and creative life.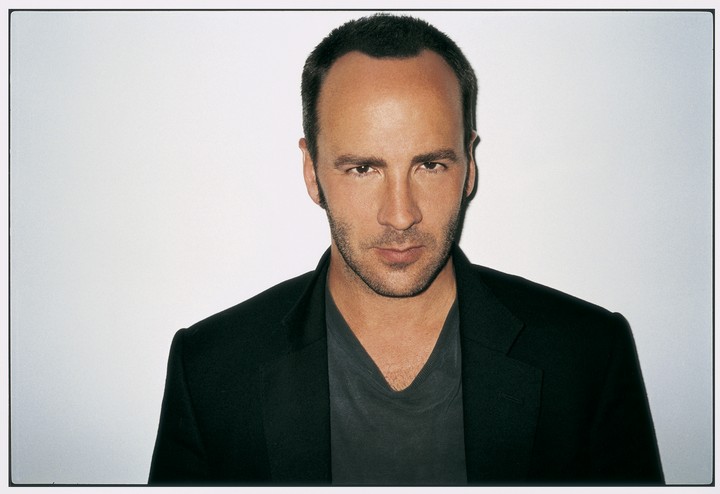 Mastering fashion is an art in itself, but when you're dominating that world and making Oscar-winning films in another, it's a surefire sign that you're a creative force to be reckoned with. Blessed with a career spanning over three decades, Tom Ford is an irrefutable icon of American culture; one whose hard work (he helmed Gucci and Saint Laurent at the same time) and versatility (he can design garments, create perfume and direct movies) has paid off immensely; today, he has a rumoured net worth of $300 million.
Despite that eye-watering amount, what makes Tom Ford so brilliant is that he refuses to hang up his ostentatiously lapelled suit jacket. As he turns 56, Tom remains unstoppable, working not because he has to because he still is filled with visionary spirit. From Gucci to the Golden Globes, here we deconstruct the designer-turned-director's illustrious and dazzling 'American dream' career.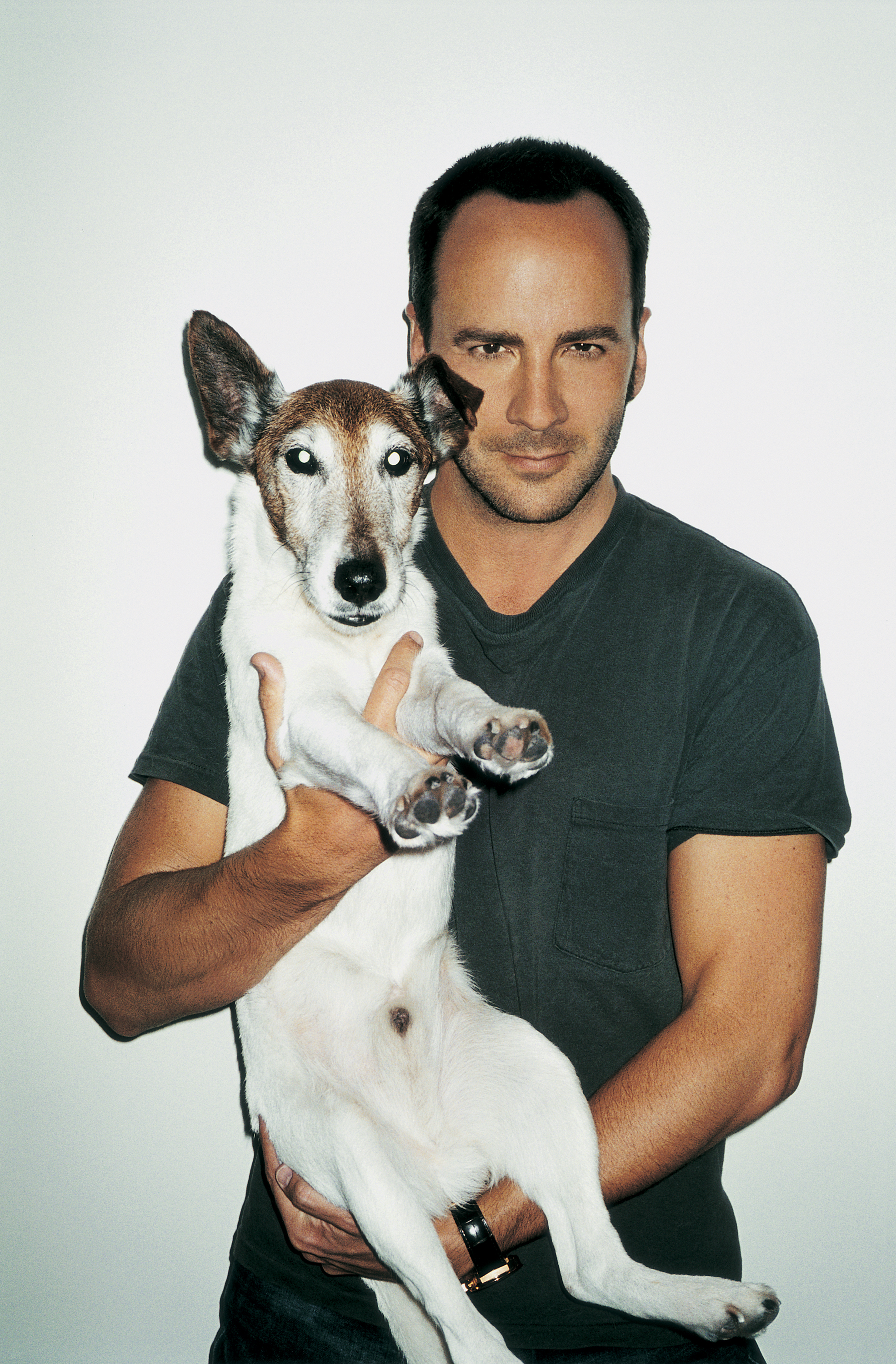 Like the best of us, he hustled as an intern
Before he went on to become the creative director of no less than three fashion houses, Ford bounced about a whole bunch of university courses before winding up studying interior architecture at Parsons, becoming fashion obsessed in his final year. Moving (or as he says, "escaping") from Sante Fe to New York City, he would spend his nights in Studio 54, soaking up the queer, disco atmosphere. Ford is living proof that you don't have to have your illustrious career mapped out in order for it to be industry-shifting and successful: his first foray into fashion came once he'd graduated, spending a year in Paris as an intern at Chloé.
And then staged the 90s Gucci renaissance…
Now that it's under the watchful eye of Alessandro Michele and responsible for a rumoured 60% of Kering's quarterly profits, it's hard to think of Gucci struggling, but in the late eighties, it was the brand that nobody wanted to be spotted wearing. Following a short stint at Perry Ellis in the States, Tom relocated to Milan at the request of the brand's creative director Dawn Mello, heading up woman's ready-to-wear before slowly making his mark on almost every creative aspect of the business. In 1994, Tom graduated to the role of Gucci's creative director, providing fashion-followers with a series of iconic, 70s-inspired must-haves, including emerald satin blouses, and royal blue velvet hipster trousers with his debut collection. Not long after, Gucci's profits rose 90%.
He made his mark on YSL…
Tom's continued success led to him being appointed creative director of Yves Saint Laurent when Gucci bought it in 1999, meaning he'd shoot back and forth between Paris and Milan creating up to 16 collections each year. For the decades before Tom came on board, Saint Laurent had been a stalwart of classic European fashion. When Tom arrived, things got much darker and sexier. It's a style that can be seen all the way through to his final collection for autumn/winter 04, featuring pointed pagoda shoulders and chiffon cheongsams.
Regardless of Yves' disapproval
By this point, Tom's relationship with Laurent himself had begun to sour. In one interview, Tom said that, following one of his runway presentations, Laurent wrote to him saying that "In thirteen minutes, you've destroyed 40 years of my work". Ouch. Tom left the Gucci group in 2004.
Before launching his eponymous brand – with a runway of famous women
It's no surprise that Ford fancied a break after over a decade of working with (and eventually leading) two of fashion's most iconic brands. Although rumours of retirement swirled, he made his almighty return with his own eponymous label two years later. Initially focusing on menswear, beauty and accessories, it was his womenswear return, made in the most 'Tom Ford' manner possible, that made us sit up and take note. For his shimmering, sexy and elegant spring/summer 11 collection, he brought a bunch of famous female friends together – namely Beyoncé, Julianne Moore, Daphne Guinness and Lauren Hutton – to walk the runway. Truly iconic.
He isn't scared of sex…
Since his name is synonymous with glamour and sophistication (so much so that Jay-Z wrote a damn song about him), Tom Ford is hardly the type of designer to give us the gritty, sordid details of what he gets up to in the bedroom. But in an interview with i-D, he did reveal that his sex life was "very monogamous and happy". For a designer who's caused many a stir thanks to the way he implements nudity in his work – who could forget the banned advert for Tom's first men's YSL scent, M7? – it's no surprise that Tom's sex life is a little more unconventional than the ones the rest of us tend to lead.
And has revealed he takes up to five baths a day
If one day you hope to start your own fashion empire, here's a trip: try taking five baths a day. In a documentary shot ahead his womenswear debut, Tom revealed that his favourite place to be is soaking in the tub, so much so that he runs the hot tap more often than most of us make cups of tea. We don't blame him: if we were working 18-hour days seven days a week, we too would escape by grabbing a bath bomb and switching off at every possible opportunity.
He led an all-star cast to Oscar season with his directorial debut, A Single Man
Tom had considered becoming an actor before his fashion career took off, but it took nearly three decades for him to finally work his way into the world of film. When the time arrived, instead of performing he sat behind the lens, writing and directing the screen adaptation of his favourite novel, A Single Man. Of course, when anybody who works in fashion (or music, for that matter) expresses an interest in cinema, there's an assumption that the person in question won't know what they're doing. Tom became so involved in his source material, noting parallels between its deeply depressed protagonist and himself after he left the Gucci group, that it wound up being crafted with atelier-like skill. Sloppy, Tom Ford is not; his film led lead stars Colin Firth and Julianne Moore to award nods aplenty.
Then earned accolades of his own with Nocturnal Animals
Seven years and a slew of collections passed before Ford decided to sit back in the director's chair, this time for his 2016 noir thriller, Nocturnal Animals. Like his first film, Nocturnal Animals premiered at Venice to a rapturous reception, but this time Ford went home with the coveted Grand Jury Prize. Like A Single Man, it's an effortlessly stylish showcase of Ford's brand of dark movie storytelling; emulating the sleek, striking and remarkable garments he creates. Deservedly leading him to several Oscar nominations, it's no surprise that Nocturnal Animals became the catalyst that made the film world embrace Ford with as much gusto as the fashion world does, cementing his status as one of America's most versatile and treasured creative stars of today.
Credits
---
Text Douglas Greenwood
Photography Terry Richardson from The Man and Beast Issue, no. 211, July 2011