you're not the only one obsessed with netflix rom-coms
2018 is the year of the rom-com renaissance.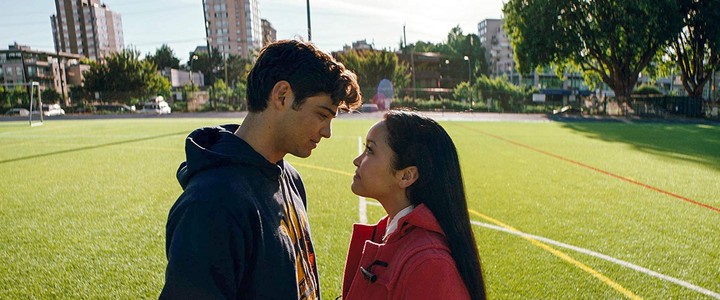 Still from To All the Boys I Loved Before
If you've recently spent a large amount of time watching romantic comedies on Netflix — relax, you're not alone. In fact, you're part of a global movement that saw millions of people enjoy rom-coms like To All the Boys I've Loved Before, Set It Up, and The Kissing Booth.
According to Variety, Netflix has revealed over 80 million of its subscribers watched one of its original romantic comedies over the past few months. It'll come as no surprise that everyone's favorite, To All the Boys I've Loved Before, got a special mention from Netflix for being one of its "most viewed original films ever". The company even went on to reveal that a lot of people watched it multiple times (guilty).
But don't worry you won't have to watch TATBILB on repeat forever to see charming and attractive people clumsily fall for each other, Netflix already has a bunch of new rom-coms in production. Considering their success and the box office power of Crazy Rich Asians it looks like we're living in a rom-com renaissance. What a time to be alive.
This article originally appeared on i-D AU.