pxssy palace just made the ultimate pride mix
Desi beats, cunty pop and vandalised edits to help you live your best queer life.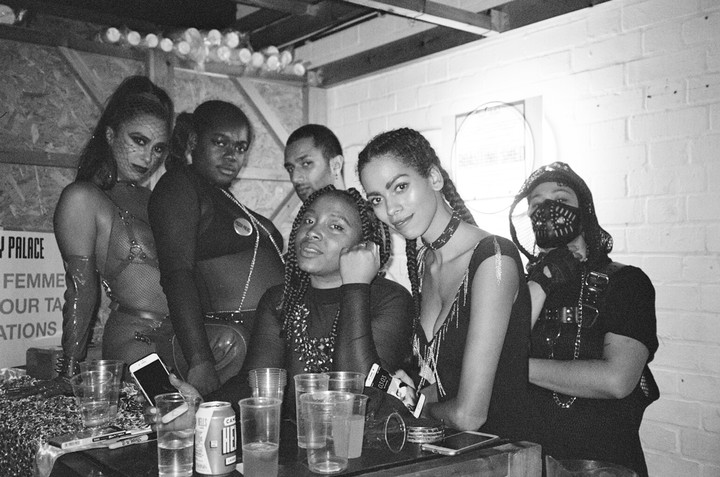 For Pxssy Palace, planning a Pride party is no different from organising any other club night. It's still about "prioritising and celebrating our QTIPOC community and creating a space for them to feel free, sexy and uninhibited in their exploration of themselves".
To be fair, that has been their mission statement since the collective's inception. Their vision for an inclusive, safe and sanctified space where QTIPOC (queer, trans, intersex people of colour) can come together and express themselves away from the homogenous mundanity of everyday nightlife has become a reality, a blueprint for the future of club culture.
Taking this innovation and emphasis on inclusivity, Nadine Artois and Basmati from Pxssy Palace have created what they call an "uptempo eclectic mix of desi beats, cunty pop and vandalised edits". Featuring everyone from Mariah Carey, Spandau Ballet, DJ Deeon, Britney Spears, Crystal Waters and Unknown T, there's absolutely no way that you won't have your bussy bopping.
All of that is perfect practice for the main event as Pxssy Palace are hosting three (!) parties this Pride weekend in London. Teaming up with fellow queer upstarters BBZ, head to the Southbank Centre Terrace for a free party from 5pm to midnight on Saturday. As the sun sets, make your way to Village Underground for Our Yard, a pre-UK Black Pride party hosted by Pxssy Palace, BBZ, Vibrate Worldwide and Goldsnap. And, if you're not totally pooped, on Sunday after UK Black Pride you'll find Pxssy Palace tearing it up at the The Curtain.
So stick on this mix as you get ready to go and live your best queer life this Pride weekend.
Tickets for Pxssy Palace Pride events available here.