kingsley ifill wants you to destroy his artworks
Or you can cut your hair in exchange for a print, which is a damn good deal.
|
14 December 2017, 11:31am
Kingsley Ifill lives in Herne Bay, Kent, in what was once a British Legion club, and will bring you crates to burn if you happen to be having a bonfire on the beach there. At the moment he's in the midst of his second solo show, Mute, at Golborne Gallery. It's very good.
Kingley's work makes use of screen printing, photocopying, scanning, painting, sculpture and photography, presenting images that are at once mundanely familiar, and strangely morphed so that you have to process them again. His first solo show, Stutter, in January 2016, played on the immeasurable duplication of contemporary imagery and its manipulation. The works in it were assertive and vivid and pulsing as they worked up to something -- "Ssssstutter. An in between stage during an attempt to express something whilst simultaneously considering the possibility that the result will be incomprehensible," as Kingsley told us back then. Mute, as the title suggests, is much quieter body of work, more of a back and forth openness with his audience.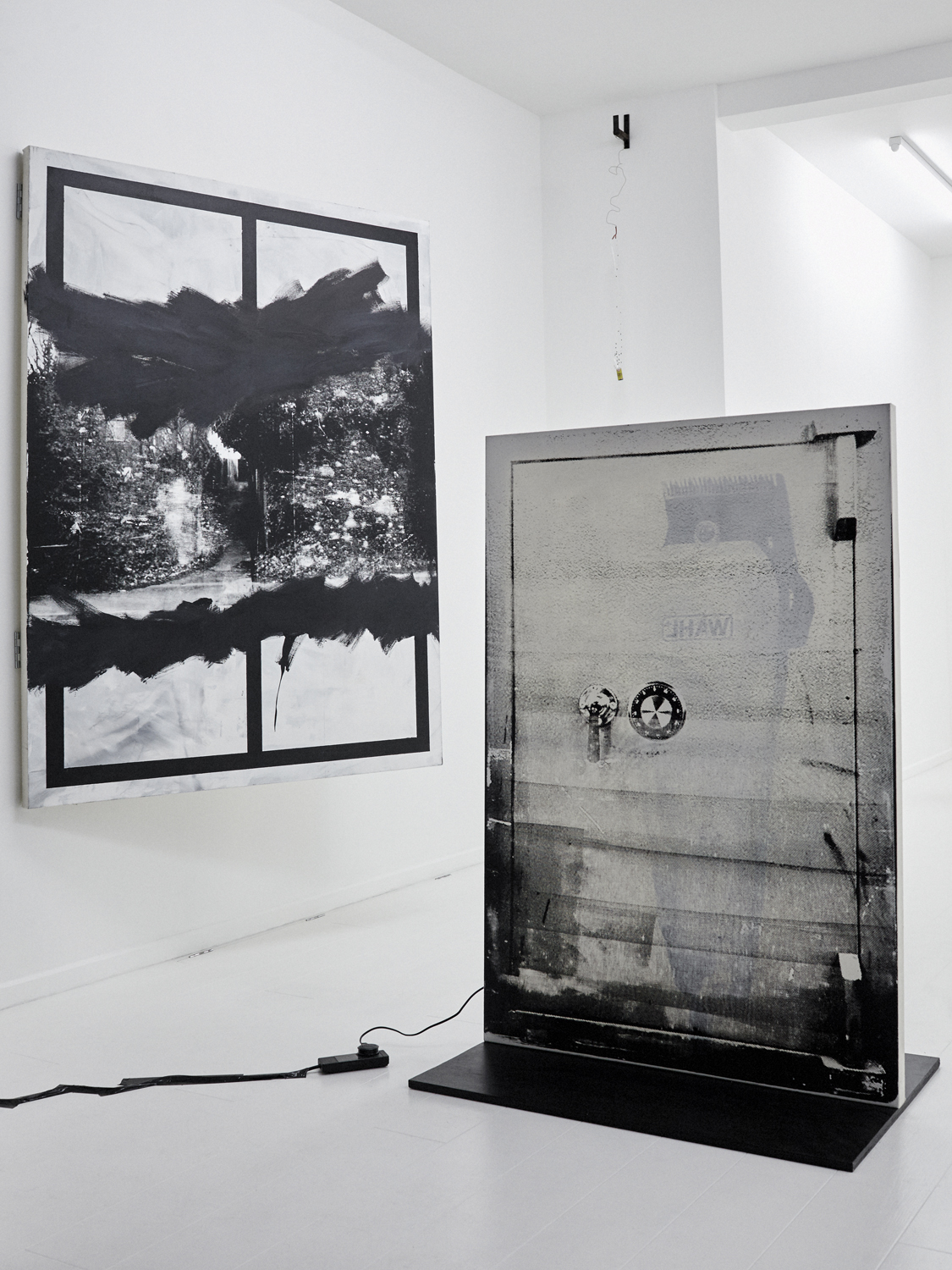 We emailed Kingsley to find out more about the exhibition, and this is what he replied, which better explains it all than any Q & A could. So read what the artist has to say, and if you're in London you can go and enjoy the works with your very own eyes. Plus, if you want to watch others cut off their hair, destroy his art, or you want to do it yourself, Kingsley will keep you updated with how.
"I purposely haven't made a press release, hoping that the show will produce some form of conversation that could then in the future be used as a text. It seems to be that the last couple of shows I've done have worked themselves out only once they've opened. In January I exhibited six large scale paintings. Based on a conversation I had at the opening, I then decided to paint out each canvas, one per day until just one remained. Something I had not previously thought about. Similarly, with this exhibition, in the last few days, I've publicly invited anyone to come destroy one of the paintings, and with another piece, people can cut their hair, donating it to the gallery floor as a trade for a print. Aiming to close the gap between the typical viewer/artist bourgeois relationship that currently exists in art galleries.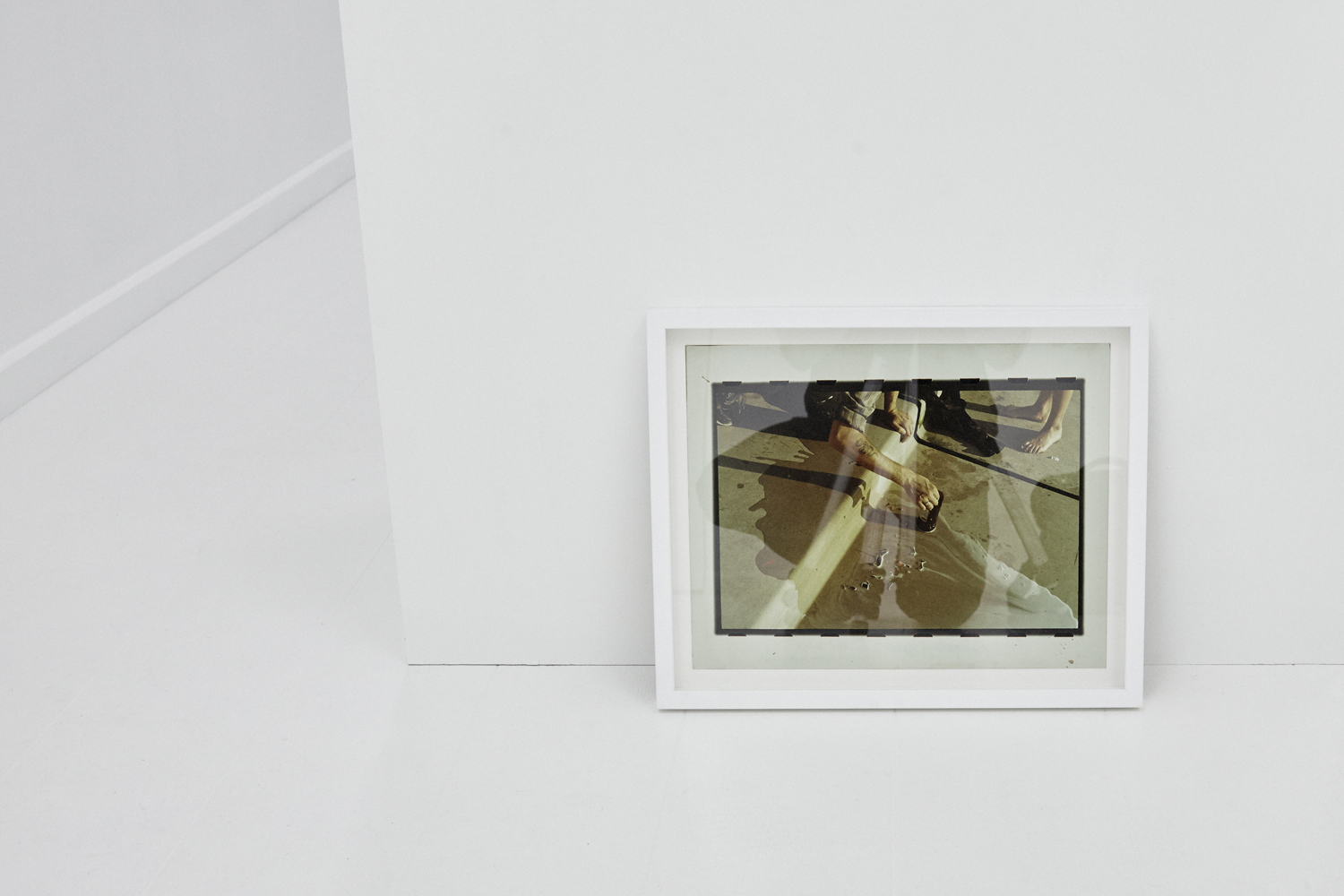 In terms of a timeline, without trying to sound romantic in anyway, all the work dates from 2013 up until now. I've been working out of a few different isolated studios in Herne Bay. The solitude of being here 95% of the time alone, means there's nobody, other than myself, to critique any work I made. The more time goes by, I'm starting to appreciate the daze that living like this produces, and the power of the subconscious over the conscious. I was watching a Philip Guston documentary recently and he talks about how paintings are made through him rather than by him. Kinda how I feel about the work in this show, and it's almost as if I'm a viewer of it as much as anyone else. To put it plainly, I wanted to exhibit a selection of the work from this time but without all the bullshit and sugar coating that generally goes into art exhibitions.
I've got a lot of energy and emotion invested in the work, but regardless of that, if there was an aim, it would be for viewers to come and develop their own thoughts or feelings towards the work rather than being spoon-fed some kind of idea or meaning. The Artaud No More Masterpieces essay has been an influence along with a couple of Sontag's essays, The Aesthetics of Silence and Against Interpretation. Overall there's a definite 'less is more' idea floating about. Sontag spells it out quite well...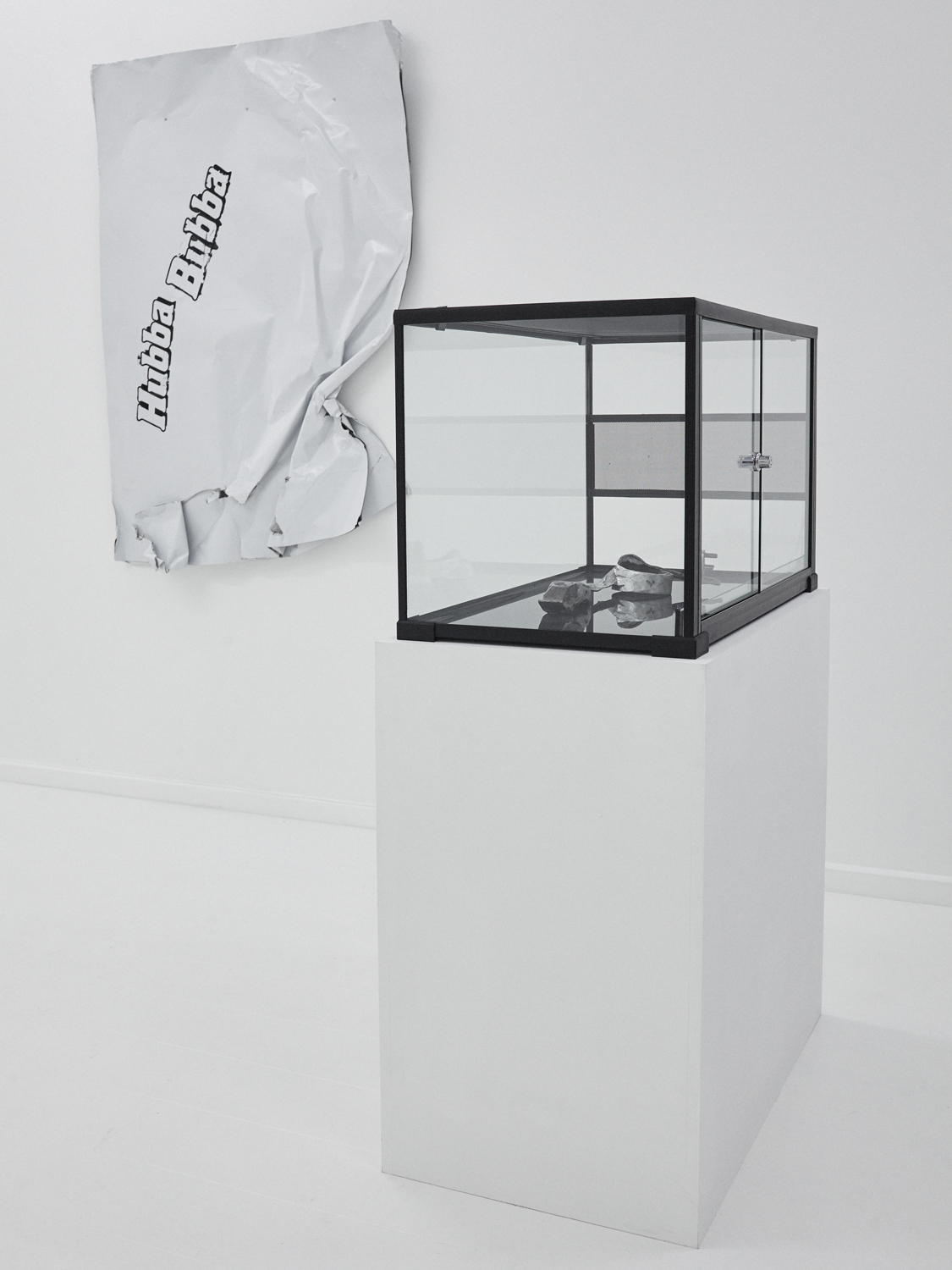 'Once upon a time (a time when high art was scarce), it must have been a revolutionary and creative move to interpret works of art. Now it is not. What we decidedly do not need now is further to assimilate Art into Thought, or (worse yet) Art into Culture.
'Interpretation takes the sensory experience of the work of art for granted, and proceeds from there. This cannot be taken for granted. Think of the sheer multiplication of works of art available to everyone of us, and the conflicting tastes and odours and sights of the urban environment that bombard our senses. Ours is a culture based on excess, on overproduction: the result is a steady loss of sharpness in our sensory experience. All the conditions of modern life -- it's material plentitude, it's sheer crowdedness, dull our sensory faculties. And it is in the light of the condition of our senses, our capacities (rather than those of another age), that the task of the critic must be assessed. What is important now is to recover our senses. We must learn to see more, to hear more, to feel more. Our task is not to find the maximum amount of content in a work of art, much less to squeeze more content out of the work than is already there. Our task is to cut back content so that we can see the thing at all.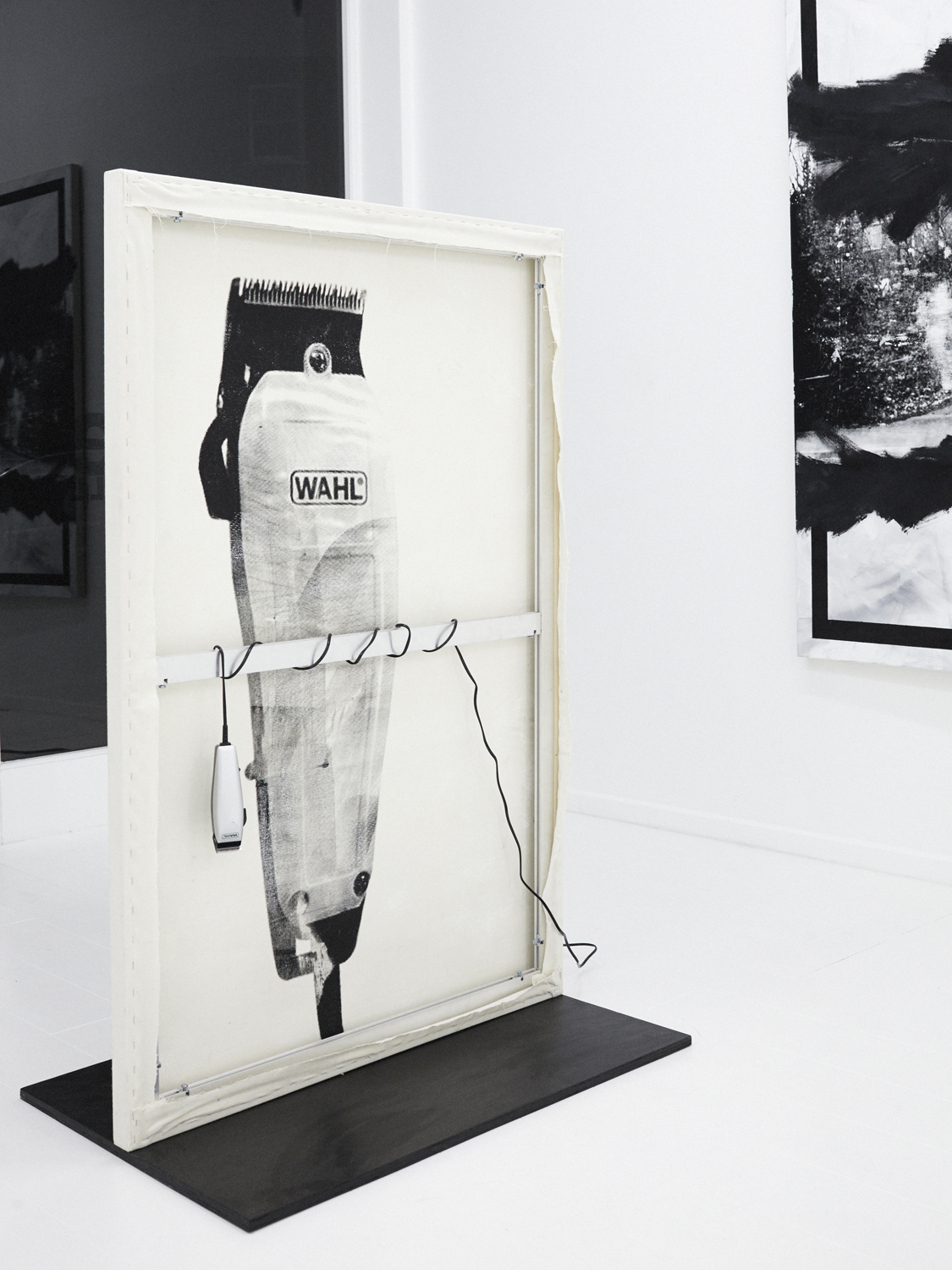 'The aim of all commentary on art now should be to make works of art -- and, by analogy, our own experience -- more, rather than less, real to us. The function of criticism should be to show how it is, what it is, even that it is what it is, rather to show what it means.' Susan Sontag, Against Interpretation.
"I won't ramble on about individual pieces, but if you wanted to... despite mentioning the above, I'd be happy to provide my interpretation if there was anything of particular interest."
Mute is on at Golborne Gallery until 23 December. The gallery is open Thursday-Saturday 11am-6pm / Sunday 12 - 4pm.