Calvin Klein, Gucci, Helmut Lang spring/summer 18. Photography Mitchell Sams.
the i-D alternative fashion awards
The end of the year is a time for reflection. A time to take stock. A time to muse and ruminate. A time for #content, listicles, and cobbled together thematic summations of the previous twelve months. A time to dish out awards!
|
04 December 2017, 12:50pm
Calvin Klein, Gucci, Helmut Lang spring/summer 18. Photography Mitchell Sams.
The Gorpcore Award for Idiotic Made-up Fashion Trend of the Year: Jetleisure
Every single year a someone hastily cobbles together a portmanteau that will be relentlessly and ceaselessly plugged for 12 months in press releases that will go unread and be marked as spam.
The Keith Richards Award for Surviving When Everyone Thought You Were Dead: NYFW
For a while back there it looked like NYFW was done for. NYFW was the hero at the end of the movie, trapped in a burning building, running low on ammunition. His brave band of brothers all fucked off to Paris. The end is near. Then, at the last moment, in comes a bunch of young kids, clad for urban survival in sustainable gear courtesy Eckhaus Latta. Shocking the reactionary bad dudes in the gender-fluid avant-garde stylings of Telfar. Helmut Lang, who we all thought had died, comes back to life, and saves the day, courtesy of Shayne Oliver. Raf Simons crowns the new generation making NYFW relevant again.
The James Dean Award for Gone Too Soon: Arnaud and Sebastian's Courreges Reboot
Just as we were starting to really get into Arnaud and Sebastian's new vision for Courreges they were gone.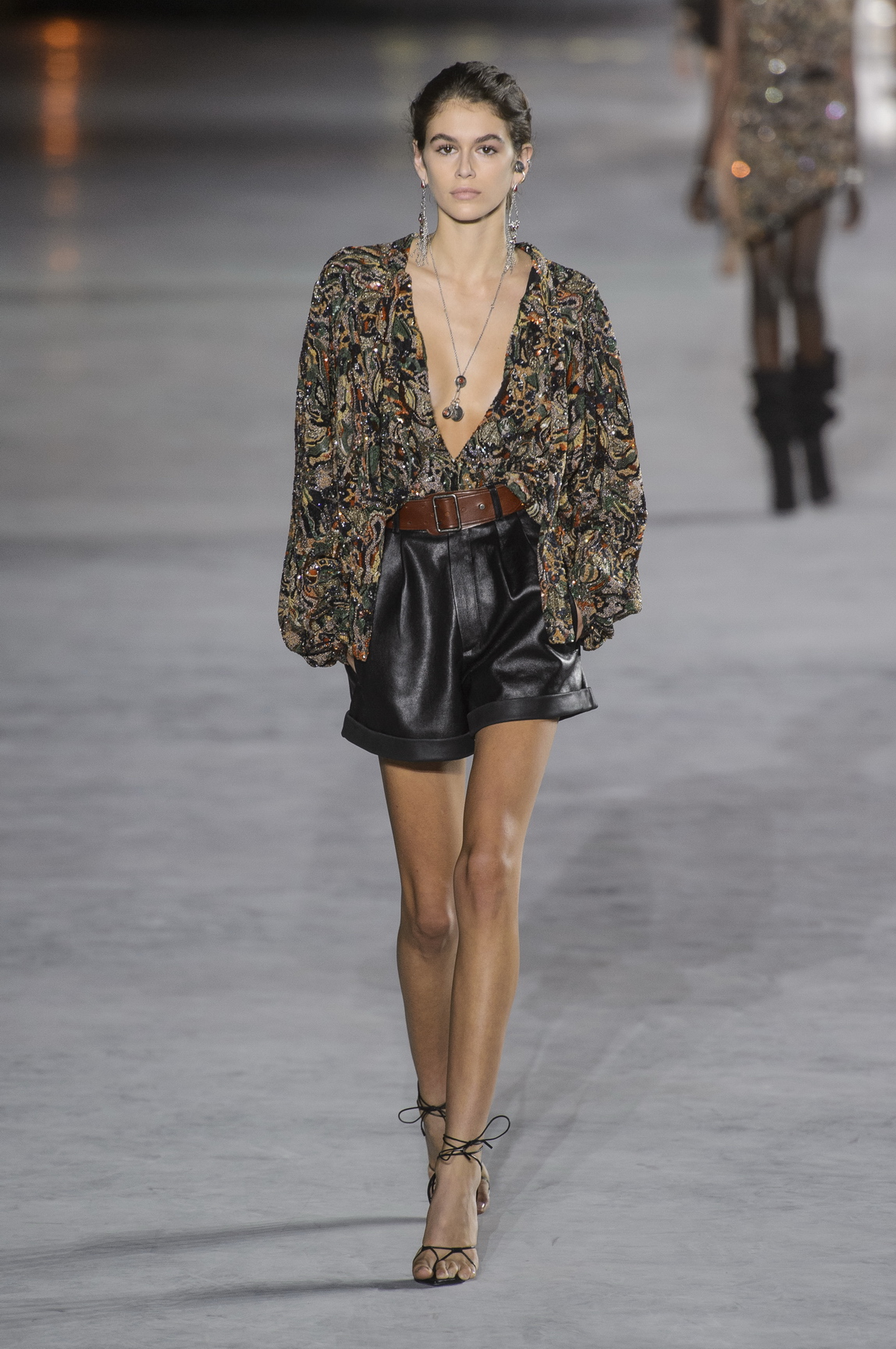 The DNA Jackpot Award for Busiest New Face: Kaia Gerber
The spring/summer 18 show season was dominated by one new face, with a striking resemblance to an older face. Kaia Gerber, aka Yung Cindy, had the good fortune to turn up on literally every single runway this season.
The Turner Prize for Artiest Fashions: Raf at Calvin Klein
CKRaf is one giant joyous paint splattered hymn to the greats of American art. At i-D we are fans of both Raf Simons and the paint splattered greats of American art, so we obviously cannot get enough.
The Dolly the Sheep Award for Attack of the Clones: Gucci-ish
"The kids this season," a faceless Suit harped in a boardmeeting, "want stuff that looks Gucci-ish." The keynote presentation flicked through Alessandro Michele's greatest hits at the Milanese house. Word filtered down to the design department of the high street mega chain. The two designers feverishly began to panic. They threw away what they were working on, a line of Vetements-esque streetwear, and went back to the drawing board. After pulling an nighter and drinking 17 cups of coffee, they stood back and admired their work. Yes, they said to the faceless suit as they presented their work of evil genius, if you just stick an embroidered snake patch on something, they will buy it.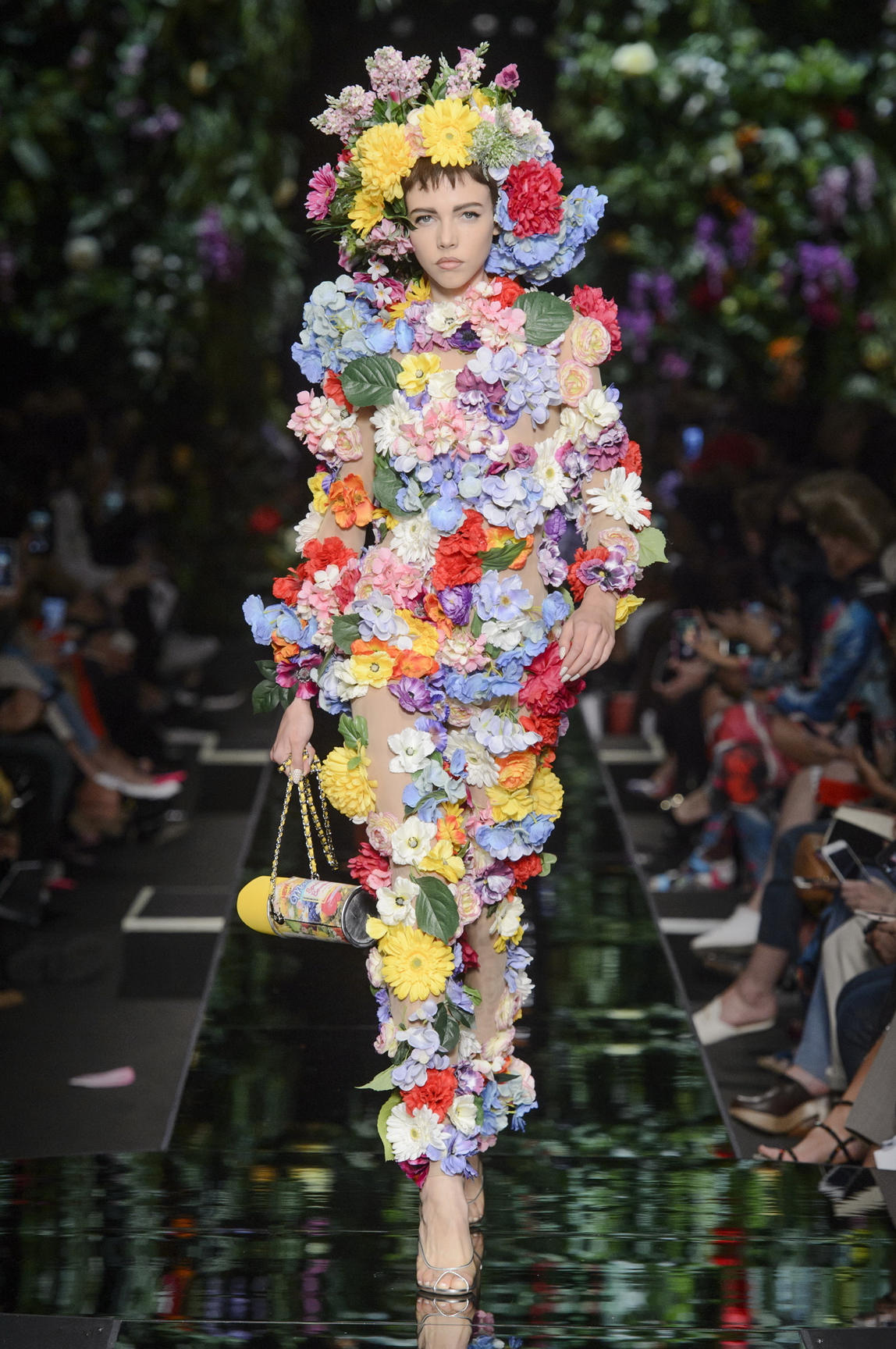 The Spring Floral Award for Best Use of Spring Florals: Moschino
"Smell that? You smell that? Spring florals, son. Nothing else in the world smells like that. I love the smell of spring florals in the morning. You know, one time we had a model covered in flowers for 12 hours. The smell, you know that floral smell, the whole model. Smelled like victory. One day this war is gonna end."
The Jesus Award for Coming Back from the Dead: Helmut Lang
Until this year Helmut Lang was just something you furiously searched for on eBay. Since quitting his label and moving upstate to embark on a second career as an artist, Helmut Lang has been a glaring absence from the fashion landscape. Under the helm of Shayne Oliver, the brand burst into relevance this year, riding a millennial wave of nostalgia for a 90s they don't remember.
The Instagram of the Year Award: Diet Prada
We've all been following Diet Prada this year. Bitchy and funny and right on. Calling out the copycats.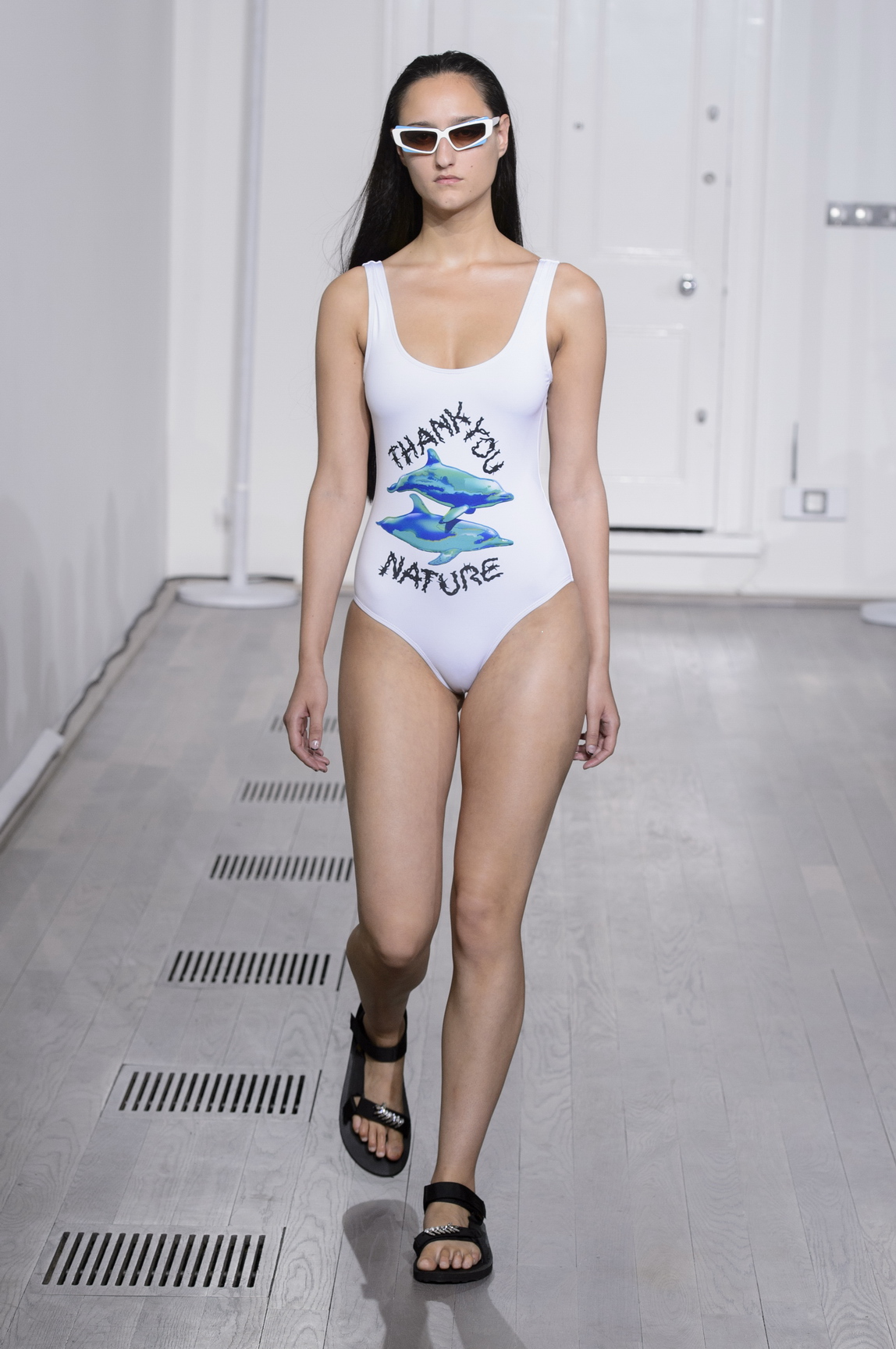 Vivienne Westwood Award for Saving the Environment with Fashion: Ashley Williams
Nature is actually brilliant isn't it. There was that sea monster on Blue Planet that just changed its gender. Or that funny little fish-type-creature with legs from Mexico. Or even the humble octopus, which is just Too Much. That's just the sea. What about the rolling hills, the verdant green pastures, the tremendous mountains, and the ferocious deserts.
Shoe of the Year: The Balenciaga S Trainer
Launcher of a 1000 bad dad jokes, dumb memes, and a frothing oddity of hypebeasts who can't understand whether it's good or not but just want in on the furore. A shoe which gave us this, my favourite fashion quote of the year, courtesy @Aripetrou, via Highsnobiety: "It certainly is a challenging shoe to pull off, but I knew I had it in me to work out the best way to style and pull these crazy joints off."
The So Not Woke You're Still Asleep Award for Using Bad Words: Every Single Journalist Who Used the Word "Chav" in a Review of a Burberry Collection
Every time some silver-spoon fashion journo bozo uses the word "chav" either ironically, or with a straight faced sneering classism, the revolution gets a little nearer comrade. I love the Burberry check. I love Daniella Westbrook. Stick yer silver spoons up yer arses.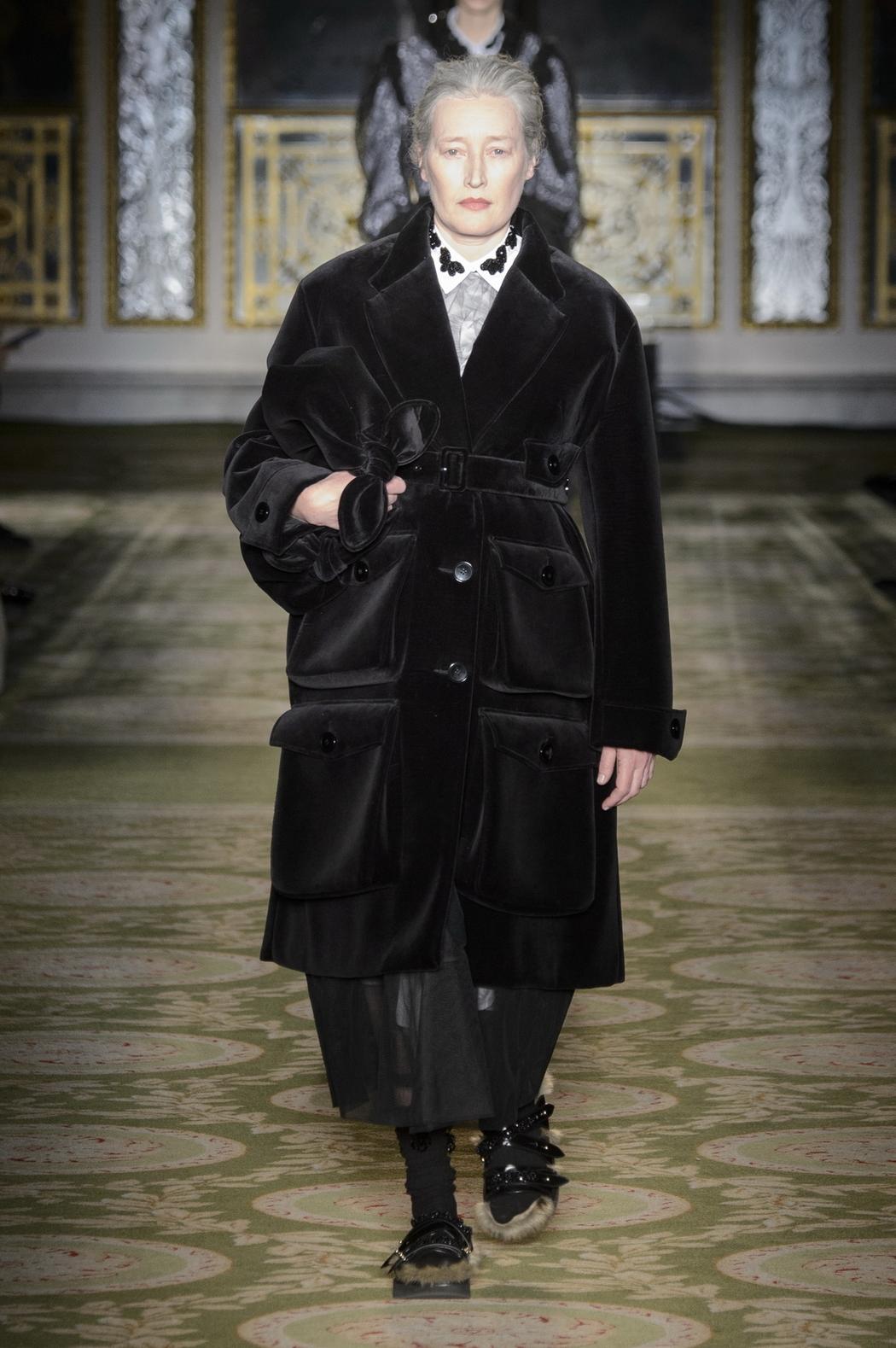 An Award for Making Really Beautiful Clothes: Simone Rocha
No jokes here, just a good solid award to my fave Simone Rocha, 'cause she makes really beautiful clothes.
The Andre The Giant Award For Tallest Stylist: Max Clark
i-D's Fashion Editor Max Clark once found out, via Google Analytics, that someone had arrived at (the now sadly defunct) maxclark.co.uk via a Google search of "How tall is Max Clark?" He is 6'6" FYI.
The Anti-Millennial Award: Gucci
I believe in "more is more" as much as the next paid up member up the vacuous blood soaking FROW, but 120 looks?! That's the real downside to the co-ed catwalk. Come on, we're millennials who cannot concentrate for literally anything longer than 15 minutes so I really can't see the point in that.
The Award for Biggest Fashion Moment of the Year: That Versace Finale
Or what you could see of it through a screaming horde of camera flashes.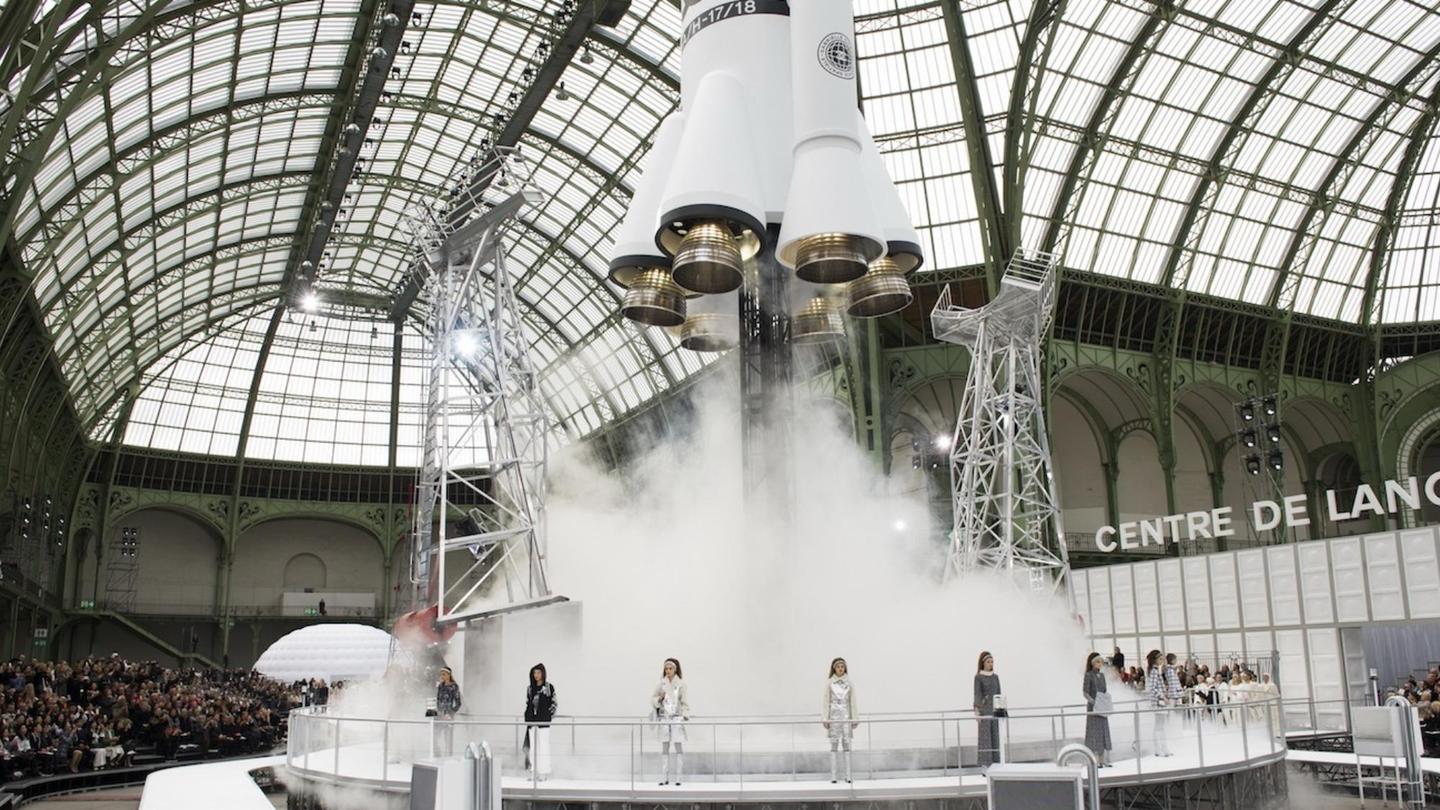 The Done It Again for Doing It Again: The Chanel Rocket
At the end of every season, after the long slog of shows, your lips chafed beyond repair through all the air kissing, your designer clothes creased and dirtied, you are missing your family, your bed, your significant other, needing a curry and a bath, but before you head home, you have one last thing to do. Yes! The Chanel show! Every time, a giant beautiful silly and wonderful spectacle. Fuck it. Sit down. Enjoy it. It's a giant rocket in the Grand Palais. What more do you need from a fashion show?
Weirdest Fashion Moment of the Year: Everyone Suddenly Deciding Celine Dion Was Cool Again for Like Two Weeks
That was unexpected.
This article originally appeared on i-D UK.