alyssa edwards has a dance reality show coming to netflix
'Dancing Queen' will focus on the 'Drag Race' star's highly competitive dance studio in Texas.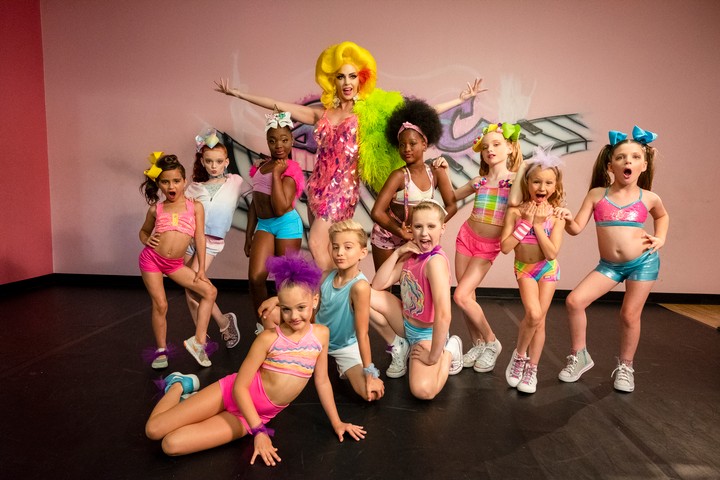 Image courtesy of Netflix
Can you hear the sound of tongue pops in the distance? That's the signal that Drag Race alum Alyssa Edwards has got a new gig. The scene-stealing drag queen will star in a new docu-series Dancing Queen set in her highly competitive dance studio. Based out of Alyssa's hometown Mequite, Texas the Beyond Belief Dance Company prepares young dancers for intensely competitive competitions.
Dancing Queen sounds like a version of Dance Moms but hosted by one of the most memorable drag queens to come out of the Drag Race phenomenon. The show is being produced by World of Wonder Productions, the same team that make Ru Paul's Drag Race and a few other spin off shows.
Check out the trailer below to get yourself ready to be quoting Alyssa full-time once the series drops.
And while we're here lets pay our respects to one of the best lip syncs of all time.