the quiet and mysterious work of kwaidan editions
Kwaidan Editions has only been going for a year, but Hung La and Léa Dickely's fashion revolution has already seen them pick up a nomination for the LVMH Prize and the admiration of everyone in the industry.
This article originally appeared in i-D's The Earthwise Issue, no. 353, Fall 2018.
There's a lot of buzz surrounding Kwaidan Editions, which is a paradox considering its designers self-consciously fly below the radar. Self-described introverts, Hung La and Léa Dickely only started the label a year ago but it's already been a finalist for the LVMH Prize, picked up by the coolest retailers in the world, and earned the respect and admiration of seen-it-all editors. Not bad for a team of two introverts based in a shoebox-sized studio in Kensal Rise.
Hung La is American-Vietnamese and Léa Dickely is French, and the couple are partners in life and work. They are both passionate film buffs and the label actually takes its name from Masaki Kobayashi's 1965 film, based on a series of traditional Japanese ghost stories. Get them talking about films and the reticence evaporates — Sigourney Weaver in The Ice Storm, Wim Wenders's Paris, Texas, 60s sci-fi featurette La Jetée and retro-futurist classic Blade Runner all come up during our chat in the Barbican Centre. "We chose this building because its utopian architecture was a projection into the future. It's sci-fi, but from a time in the past," Hung explains. "We like to look at the projection of future in the past and how it measures up with contemporary society."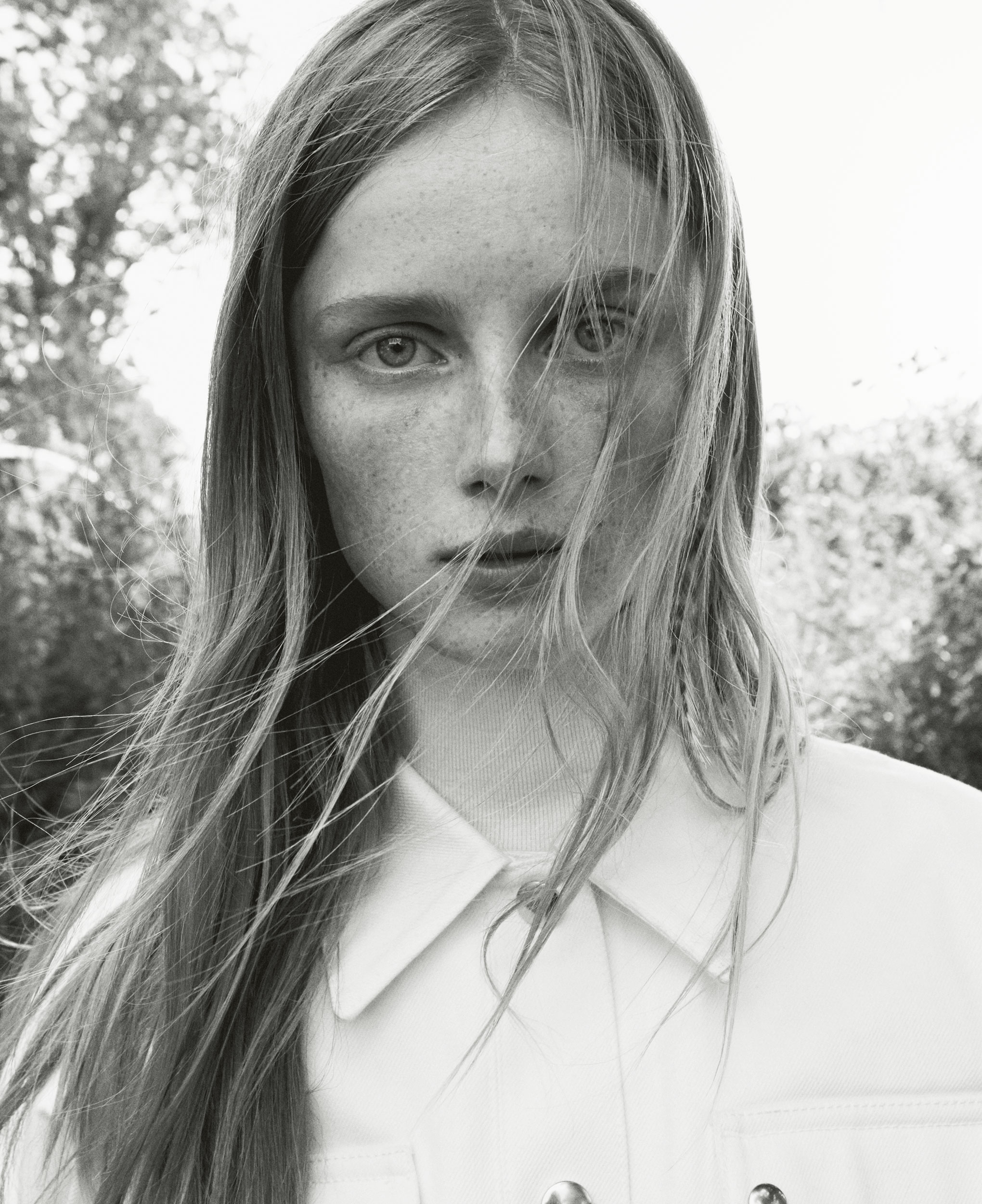 Their own story couldn't be more on-brand. Having met as fashion students at Antwerp's Royal Academy, their first date was spent watching The Shining, not a film regarded for its aphrodisiac charm. After graduating, they went on to collectively amass years of experience working for some of the best names in the business: Balenciaga, Céline, Rick Owens, Alexander McQueen.
That's partially why they've been so adamant that they want to stay out of the spotlight, simply working with great retailers and showing their collections during private appointments during Paris Fashion Week. When I visited them in the French capital, iPad-wielding buyers from Dover Street Market were also there, putting together their rail. Suffice to say, they weren't holding back. That's because the clothes are more than well made; the cuts are perfectly precise and the quality is good enough to rival the likes of Céline and Calvin Klein, between both of which brands you can find Kwaidan Editions positioned at DSM.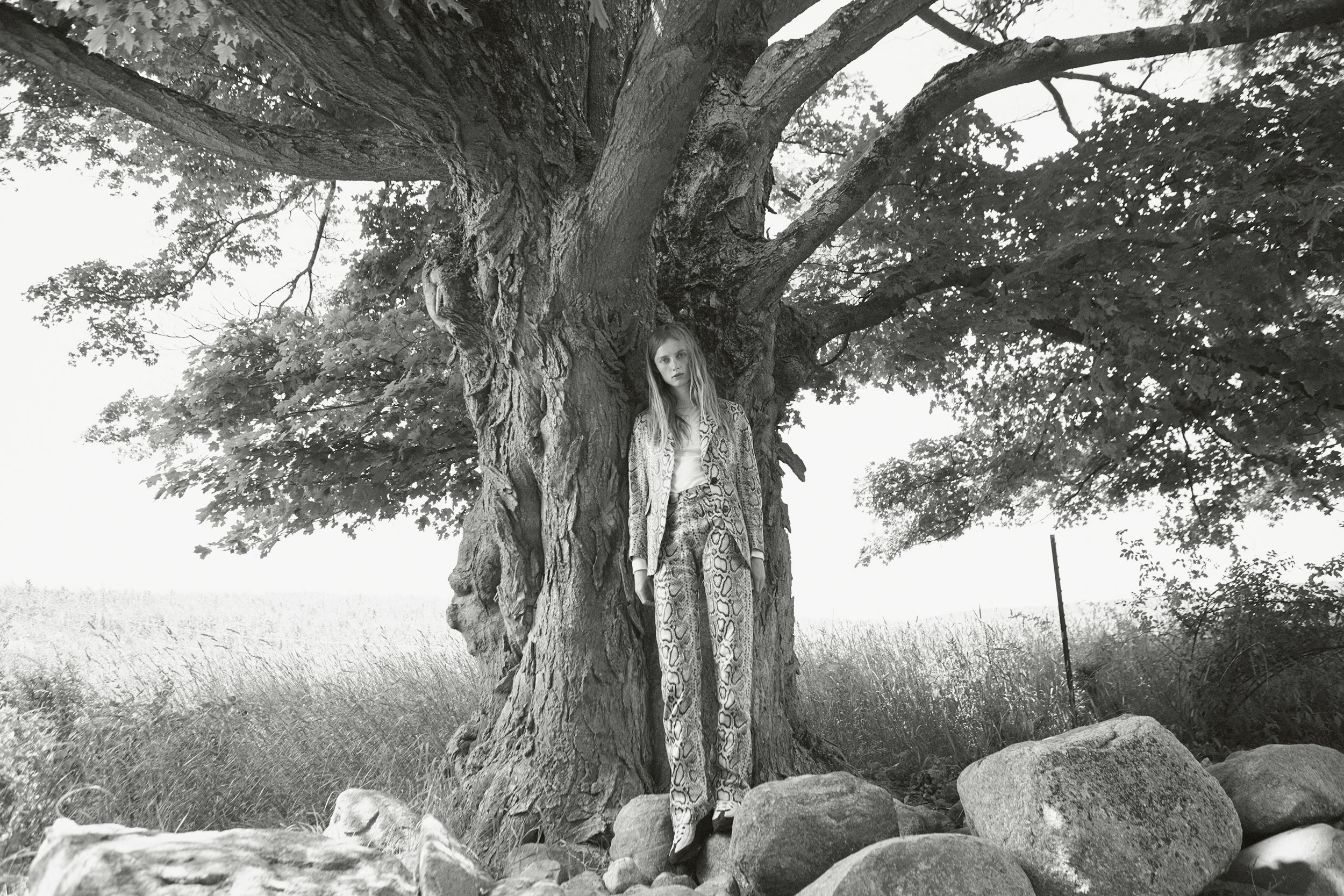 The clothes also have a simplicity and tactility, whether it's dramatically full-length workwear cotton skirts; papery vinyl coats with a wink to kink; nip-tuck Italian tailoring; or floral chintz and Alpine prints hand-painted by Léa. One of their best-sellers is a swirled tie-dye tee, which may sound straightforward, but in fact proved the trickiest to produce. After trying to perfect prototypes with high-end Italian factories, they sought out two hippie Deadheads in Vermont – Robert Fuller and Robert Toms – who run a company called New Dye Mentions.
The two Roberts toured with the Grateful Dead for three decades, selling T-shirts as a side hustle to buy tickets and food. The result of the collaboration was a soulful antidote to the hyper-branded graphics of most designer T-shirts. "They came back to us with pine needles in them because they hang them out to dry on the trees," Hung says with a smile.
The duo have been keen to distance themselves from the label of YBD (Young British Designer) despite living and working in London. "We've worked in the industry for a long time and have seen how the press can really burn you out," Hung reflects. "It feels like we've been doing this for years. All that's changed is that we get to drive the car and decide what is working and what is not working." They're reluctant to do a show, but are keen to diversify their offering of products and venture into menswear. However, there are constraints.
"The discussion we have a lot internally is that the structure is small, but it's not about looking at ourselves as small," Hung says. "In order to grow into what we want it to be and to look at things differently, we are questioning how we do things. So far we've done it this way, everything small and tight. The beginning is about survival. The next step is about asking 'What do we want to say and how do we want to say it?'"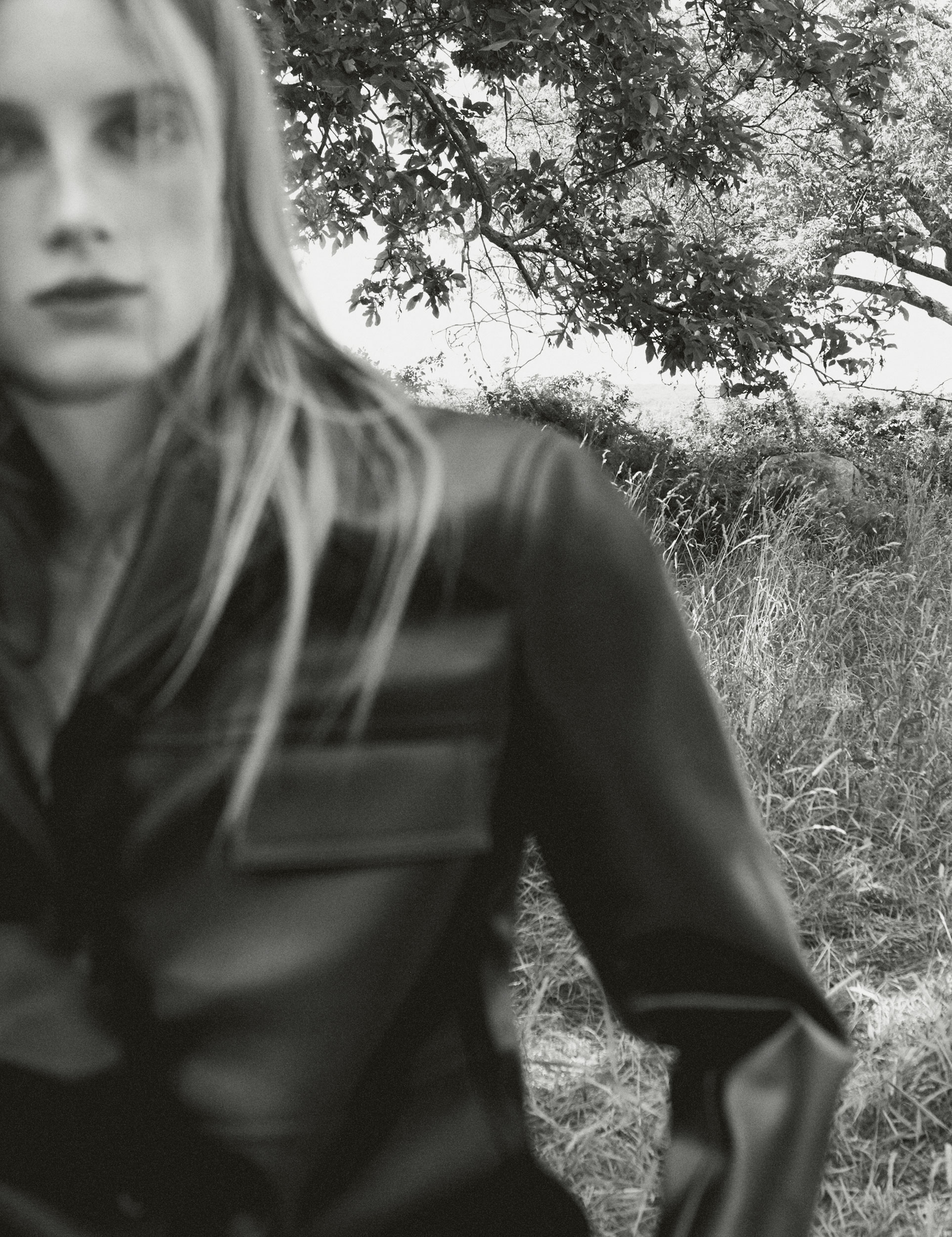 Perhaps an answer to that is a further exploration of the sharp, sinister edges in their work. They probably derive from all those films they've watched, but also from spending a lot of time in dodgy motels while driving from coast to coast of America. The result is a blurred line between artificial and hyper-real. Fake leathers, grizzly faux furs and you-wouldn't-guess-it synthetic pythons sit alongside heavyweight knits and lightweight wool tailoring. There's a sense of danger and duplicity, but above all, a sense of character and narrative that permeate everything they do. For their second collection, it was the cinematic archetype of the bad guy. Or girl, for that matter.
"It was all about this nocturnal female villain in a woodland cabin, using menswear codes," Léa explains. Think Twin Peaks baddies — Frank Booth in his pleather jackets and Killer BOB in his sleeveless shirts, seen through a typically Lynchian surrealism. "It makes everything so much scarier because of the idea that you're not sure any more."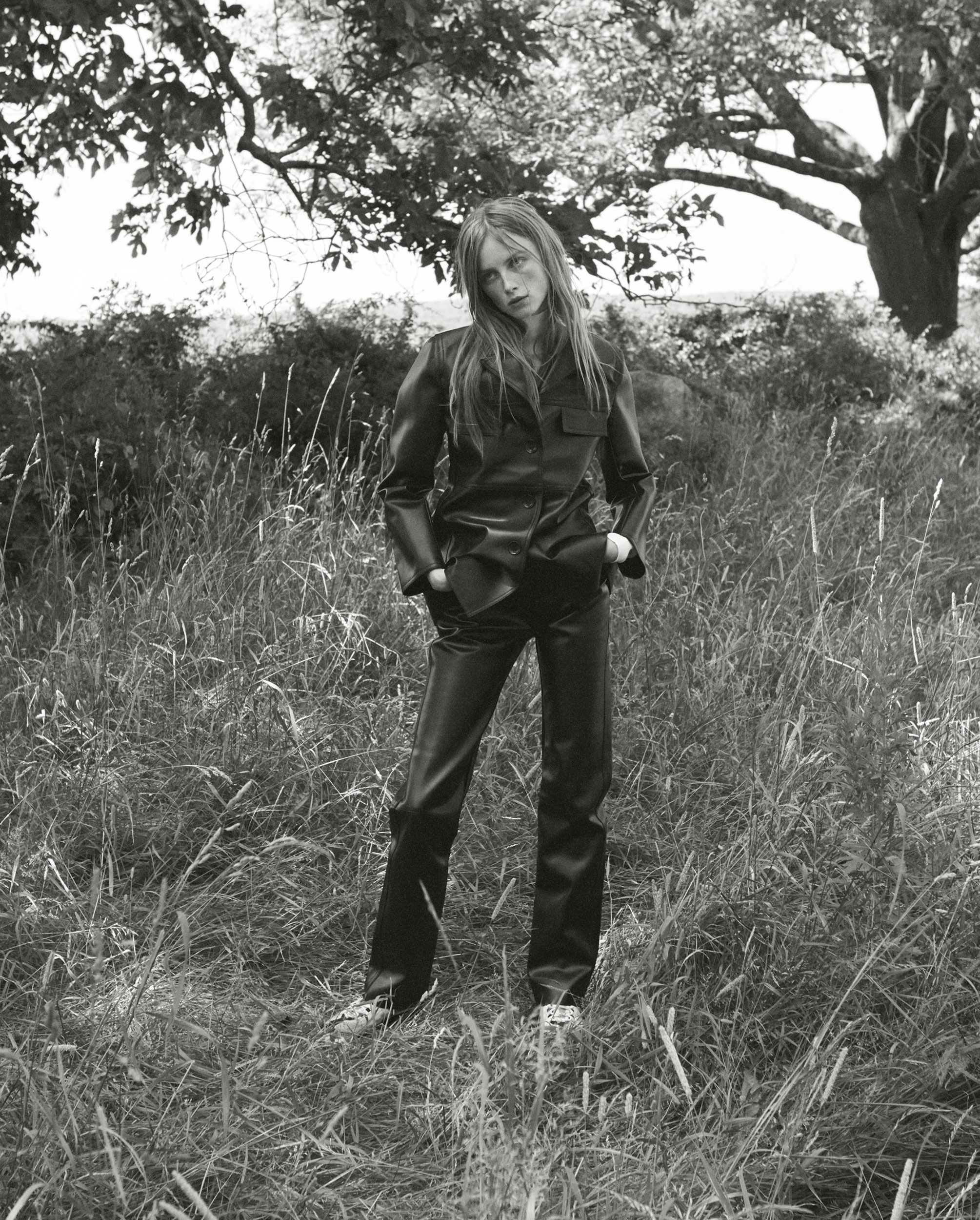 The refined focus on these characters is what sets the label apart. "They stay true to the narrative that they've created and I find this focus and commitment to a vision can be rare with newer and even established brands," says Brigitte Chartrand, the Senior Womenswear Buying Director for SSENSE. Chartrand believes in them so much she's given them a dedicated installation space within the Canadian retailer's new Jonathan Chippindale-designed store in Montreal. The designers decided to turn it into a creepy woodland cabin, a jarring vision set against the stark concrete brutalism of the rest of the building. "Their voice and vision is recognizable in each collection," adds Chartrand. "It's not forced, it's very natural."
What Kwaidan Editions offers is an antidote to the two camps of fashion that seem to be dominating the world in 2018: graphically hyper-branded; elevated ordinary and ostentatious kiddie-kitsch bling. Instead, it's streamlined, precisely tailored, slightly unnerving and fully realized down to the soundtrack and ambience of a collection. Plus, it's mysterious, a rarity in the world of over-sharing. "We don't believe in the bling-bling," Léa asserts. "There's a place for that, but also a place for something quieter and more precise. We believe in quiet strength. You don't need anything else."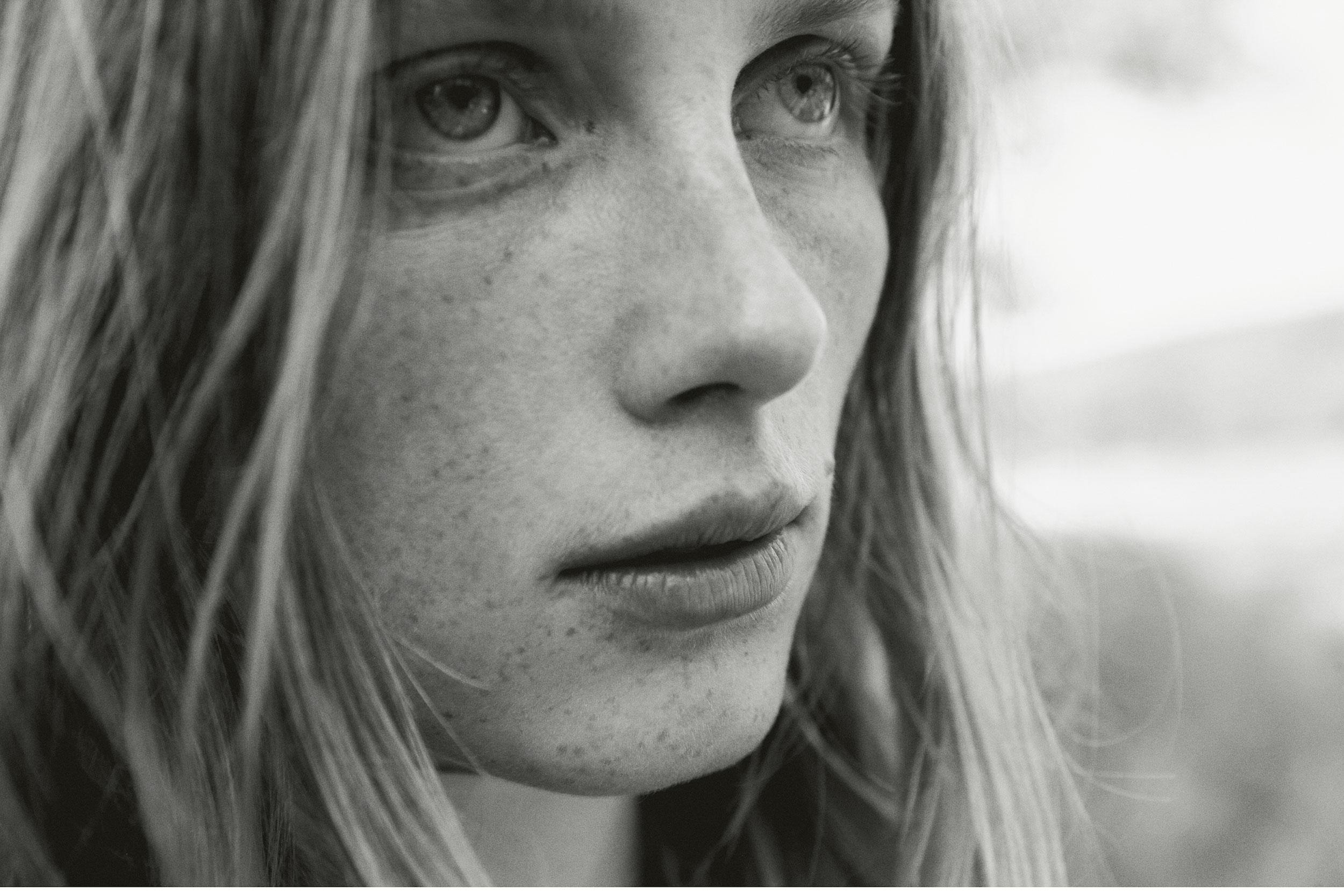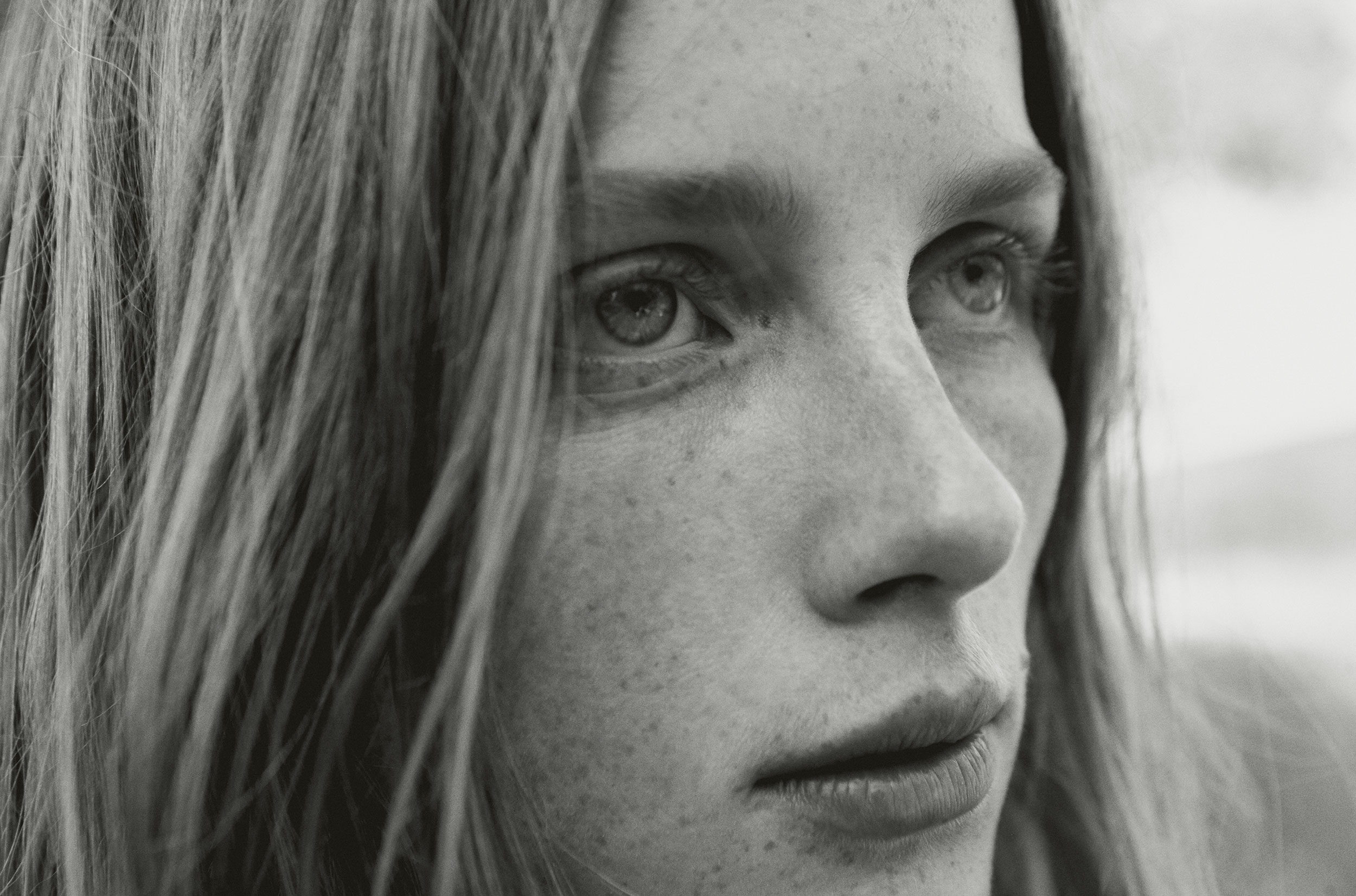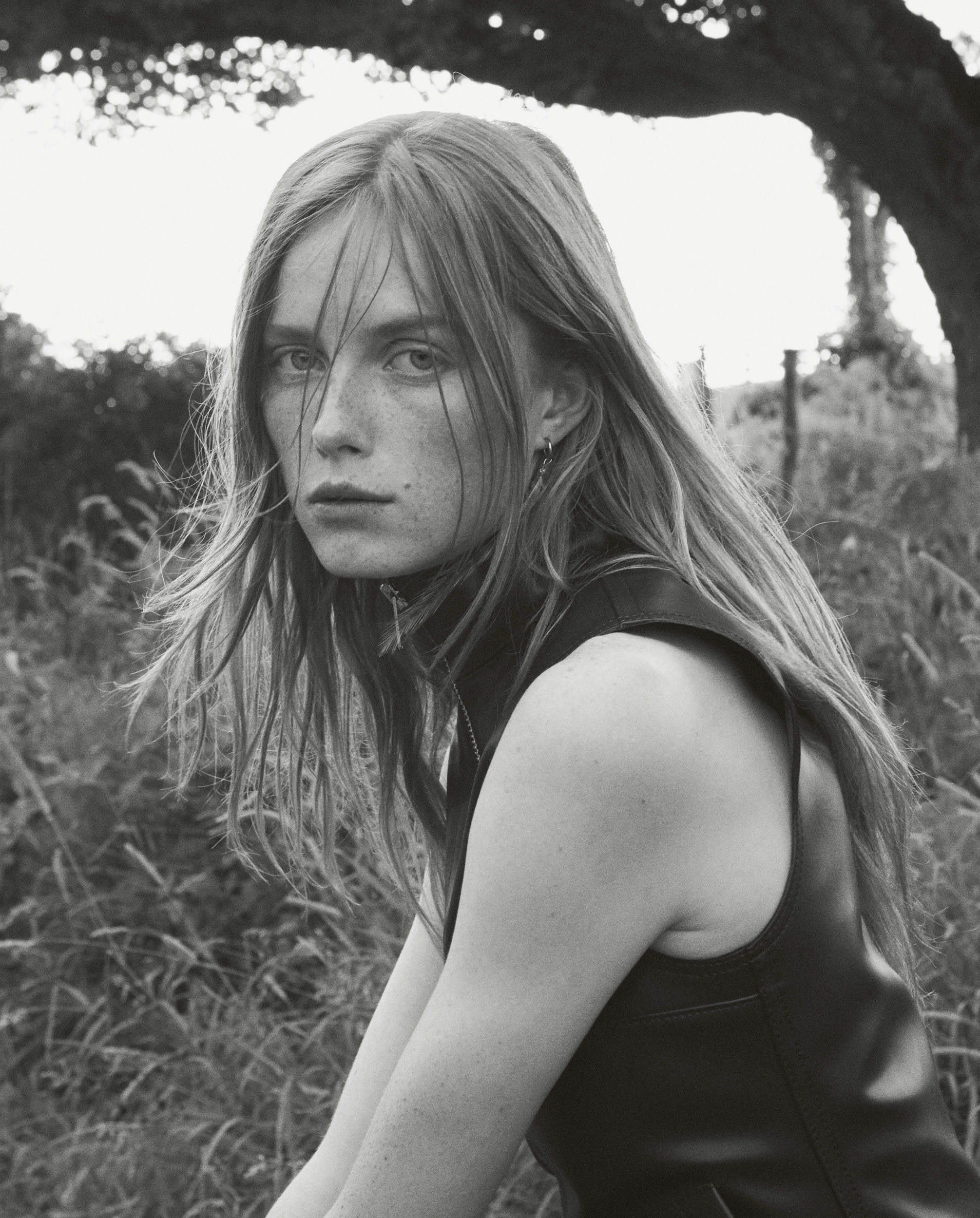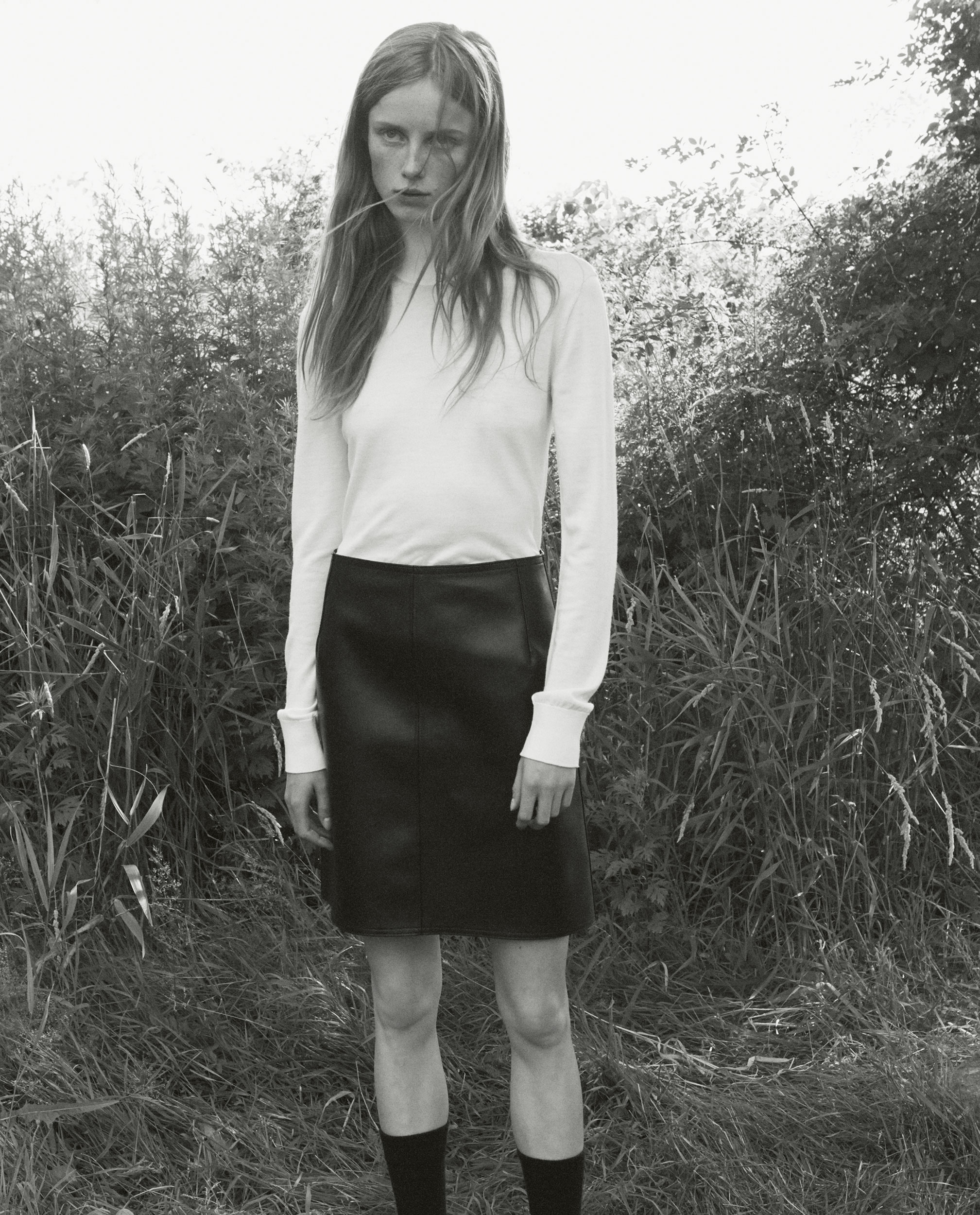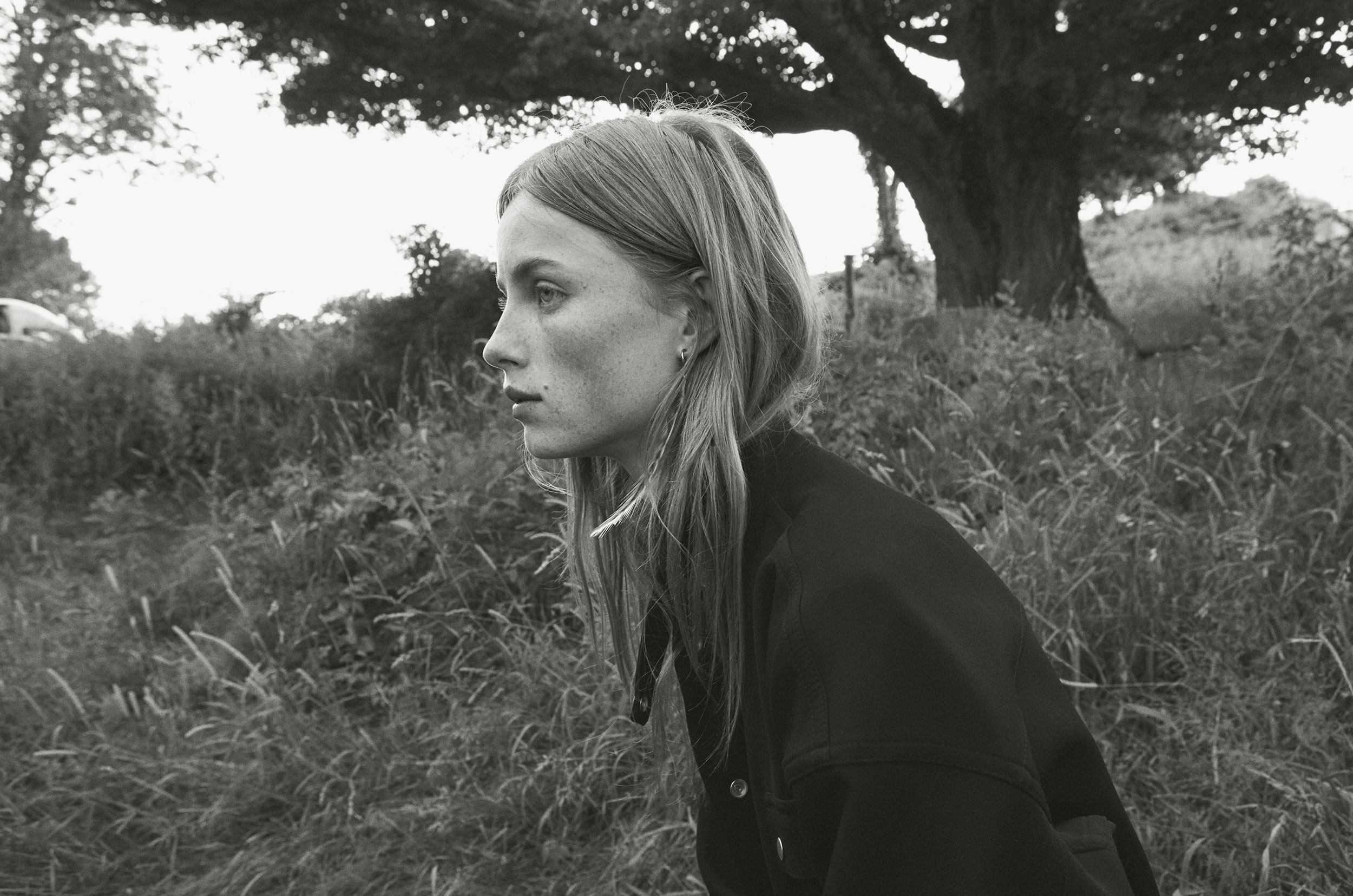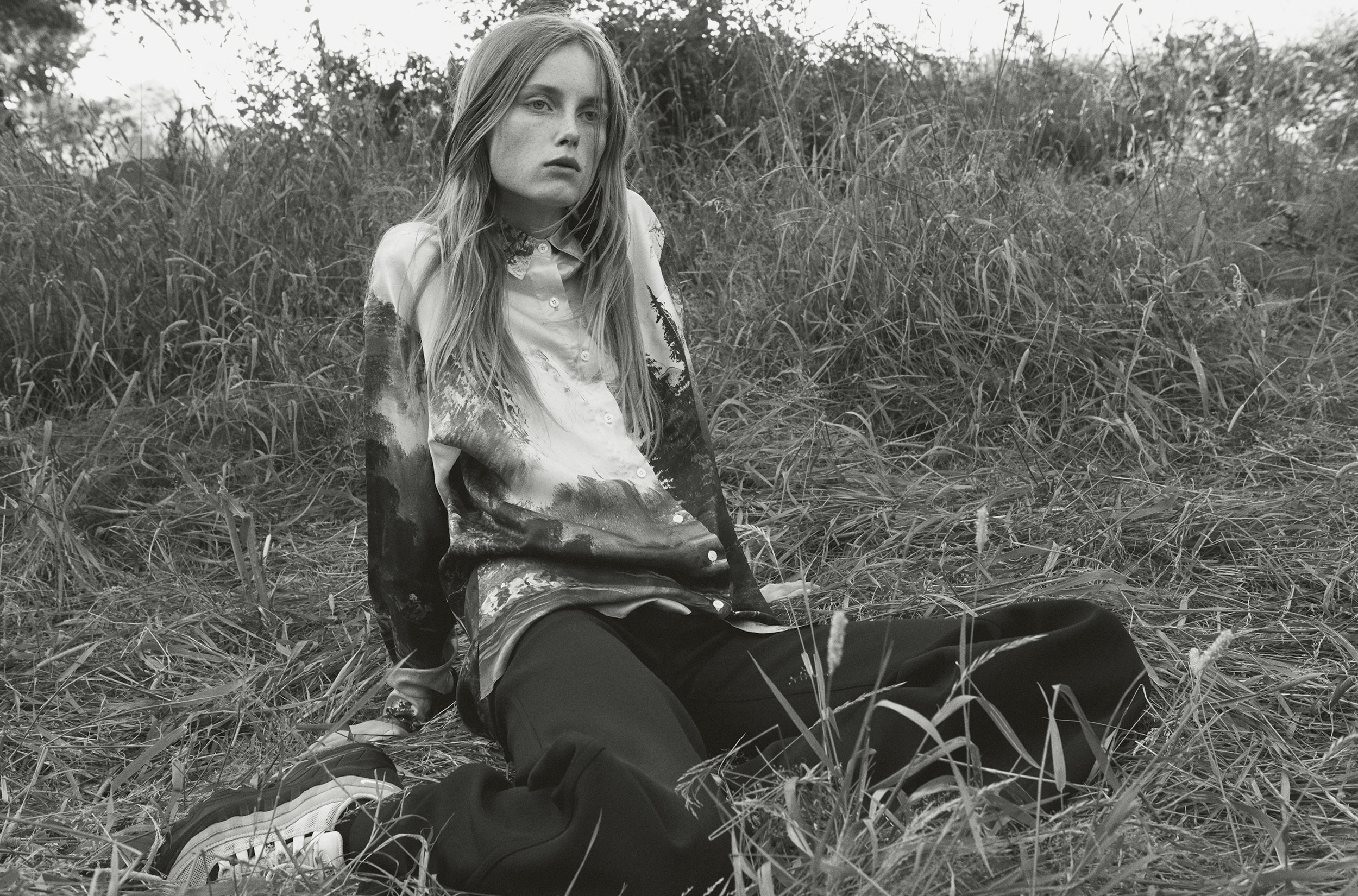 Credits
---
Photography Daniel Jackson
Fashion director Alastair McKimm
Hair Bob Recine at The Wall Group for Rodin. Make-up Romy Soleimani at The Wall Group. Photography assistance Jeffrey Pearson and Tim Hoffman. Styling assistance Maggie Holladay and Madison Matusich. Hair assistance Kabuto Okuzawa. Make-up assistance Marco Beltran. Production Christiana Mecca. Casting director Samuel Ellis for DMCasting. Retouching Gloss Studio New York. Model Rianne Van Rompaey at DNA.
Rianne wears all clothing Kwaidan Editions. Earrings stylist's studio. Shoes (worn throughout) nike.
This article originally appeared on i-D UK.