Jordan Peele's latest HBO show is a supernatural allegory for racism
'Lovecraft Country' is the 'Get Out' director's latest exploration of the terrifying realities of the contemporary Black American experience.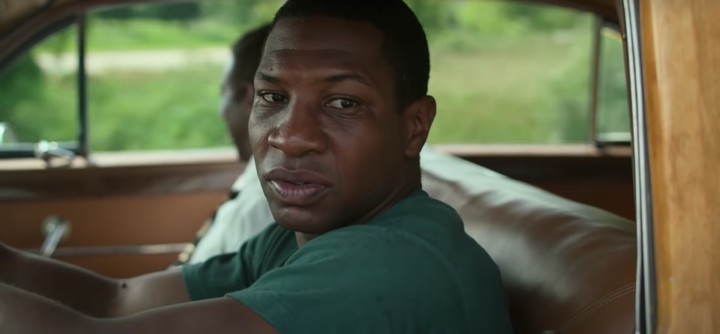 Still from Lovecraft Country, via YouTube
We're not exaggerating when we say that Jordan Peele's Get Out was the horror film of the last decade. It was a stunning and sharp allegorical feat, transforming race relations in the Trump era and the contemporary African American experience into an impressive masterpiece. Since then, Peele has been going from strength to strength, offering fresh, creepy and socially conscious takes on themes relevant to American society and beyond.

The latest addition to his filmography is Lovecraft Country, a new HBO series produced by Jordan Peele, J.J. Abrahams and Misha Green. Based on the 2016 namesake horror novel, it follows a young Black army veteran named Atticus (Jonathan Majors), who embarks on a journey to look for his father (Michael K. Williams) through the eerie H.P. Lovecraftian forests of 1950s New England. Their journey takes them through towns where the white folk really don't like "outsiders", and where gruesome monsters lurk in the dark.
Though the protagonists are confronted with supernatural elements -- haunted mansions, zombies and monsters, for example -- it's the more mundane terrors of white America they encounter that makes the film so terrifyingly relevant. Burning crosses and racist cops that seem determined to terrorise them are a few of the features that make the show so fitting for the current times. It makes you wonder how much has really changed since the Jim Crow era.
There's no official premiere date as yet but Lovecraft Country is set to debut on HBO this August. Watch the trailer below: