Charli XCX has made a lockdown documentary
If you did nothing in quarantine, look away now!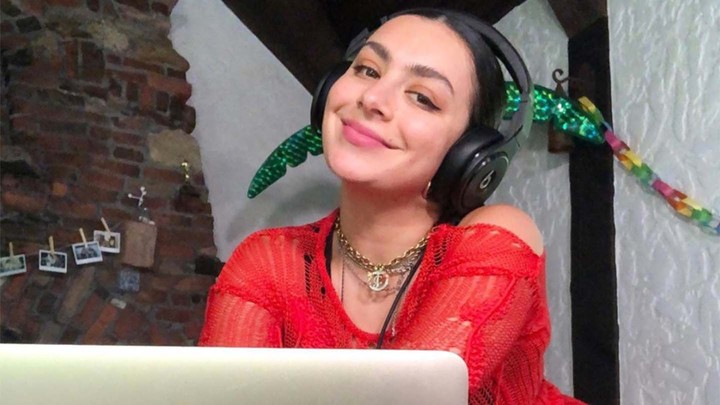 Image via Instagram
Charli XCX: a pop extraordinaire who, in the midst of a global pandemic when every creative industry screeched to a halt, said 'Fuck it', and made an 11-track album in her spare time while most musicians were holed up in bed, riding out the storm. That record, titled how i'm feeling now was produced by AG Cook and Bon Iver collaborator BJ Burton, and despite being made, from start to finish, in a neat six weeks, became one of her most critically acclaimed to date.
Is there anything Ms Charlotte XCX can't do? The answer to that is no. Some two months after that record dropped, she's announced a documentary film that unpacks the process of creating how i'm feeling now from behind closed doors. Titled 6ft Apart, the film follows Charli during those wild six weeks between announcement and completion of the album, chronicling how the album came together with the help of her fans, who participated in everything from lyrics to artwork.
"It felt only natural to document myself making this album," Charli told Variety. "I don't think I've ever made music in such a unique situation: being so logistically far apart from my collaborators, but going through exactly the same thing, writing songs about my relationship with my boyfriend sitting in the next room, and being so connected to my fans in such an intense and creative way, it felt quite overwhelming and heartwarming all at the same time. So I wanted to film it all."
She added: "Why not add to the pressure of making an extremely personal album within a five-week timeline by putting a load of cameras in my face and zooming in on my personality and insecurities too??! You know???"
The film was produced by the same figures who made everything from the Nasty Cherry Netflix series I'm With the Band to Charlie Kaufman's Oscar nominee Anomalisa. Bradley&Pablo, a filmmaking duo responsible for videos by Harry Styles and Rosalia, headed up directorial duties. It's currently in post production, and doesn't have a release date yet. Maybe Charli will drop it out of the blue? Or maybe she'll hold onto it until movie theatres open? Widescreen Charli sounds like a dream.