Cardi B's "WAP" merch will keep you warm and dry
Cop yours before the rain really starts to pour.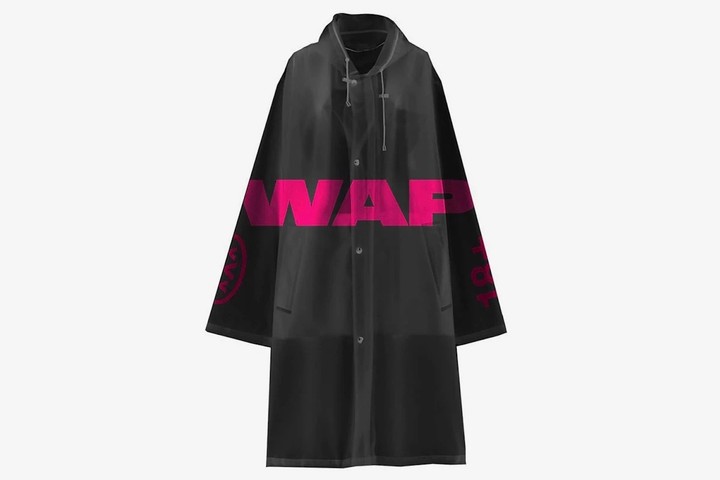 via Cardi B
It's been a long, sticky summer -- and it ain't just the sun that's made it that way ;)). Yes, that's right, just as responsible for getting us all hot and bothered recently is Cardi B & Megan Thee Stallion's "WAP", the instant anthem of 2020, a year characterised by pent-up chaotic horniness.
In the week and a bit since its release, the song has provoked hilariously prudish conservative reactions, endless memes, and a debate on whether the slew of internet gays laying claim to a WAP actually just need to work on their personal hygiene. Now, it's spawned a merch collection.
Given that spells of humid heat like the one we've all been experiencing lately are typically followed by monsoon rains, the capsule is the two i-D cover stars' way of ensuring their fans don't get soaked through over the wet autumn months.
There are tees, hoodies, sweatpants, not to mention sports bras and cycling shorts fit to get your sweat on in. The real clincher, though, is the WAP-branded raingear, with umbrellas and raincoats that will ensure that you're kept warm and dry when the rain really starts to pour.
Dripping at the very thought? Head over to Cardi's online store to find out more.