The pandemic is impacting creatives worldwide and Nigeria is no exception
As the country's cultural landscape rapidly changes in the wake of Covid-19, its government is failing to support independent creatives.
Photography Stephen Tayo
According to the UNESCO COVID-19 global response assessment, the pandemic has revealed and magnified the creative industries' pre-existing volatility. "Due to the complex nature of their work, artists and cultural professionals are particularly affected and lockdown measures around the world directly impact the entire creative value chain -- creation, production, distribution and access," the report reads, with scenes all around the world affected. In Nigeria, this volatility has become more acute than ever before.
The Nigerian creative sector has grown rapidly over the past decade. From Netflix developing its first original Nigerian series and linking multiple distribution deals with Nigerian filmmakers, to the array of Nigerian creatives who were involved in Beyoncé's seminal Black is King, to the flourishing Alté music scene, Nigeria has been making waves on the continent and beyond. However, since the country announced lockdown measures in March, the cumulative toll on its creative communities has been immense. Not just financially, but mentally too.
An artist who wishes to remain anonymous has described this period as "very stressful and sobering." To them, "it has been a wake-up call that shows that it is almost impossible to live solely from one's art in Nigeria without extra support." Where many countries across the world -- from Mexico, Switzerland and South Africa among them -- have risen to the occasion and worked around pandemic constraints to ease the financial burden on the creative sector, Nigeria's government has, for the most part, remained inactive. The artist describes the government support as "skeletal and functioning only by name and mandate, with barely any material track record."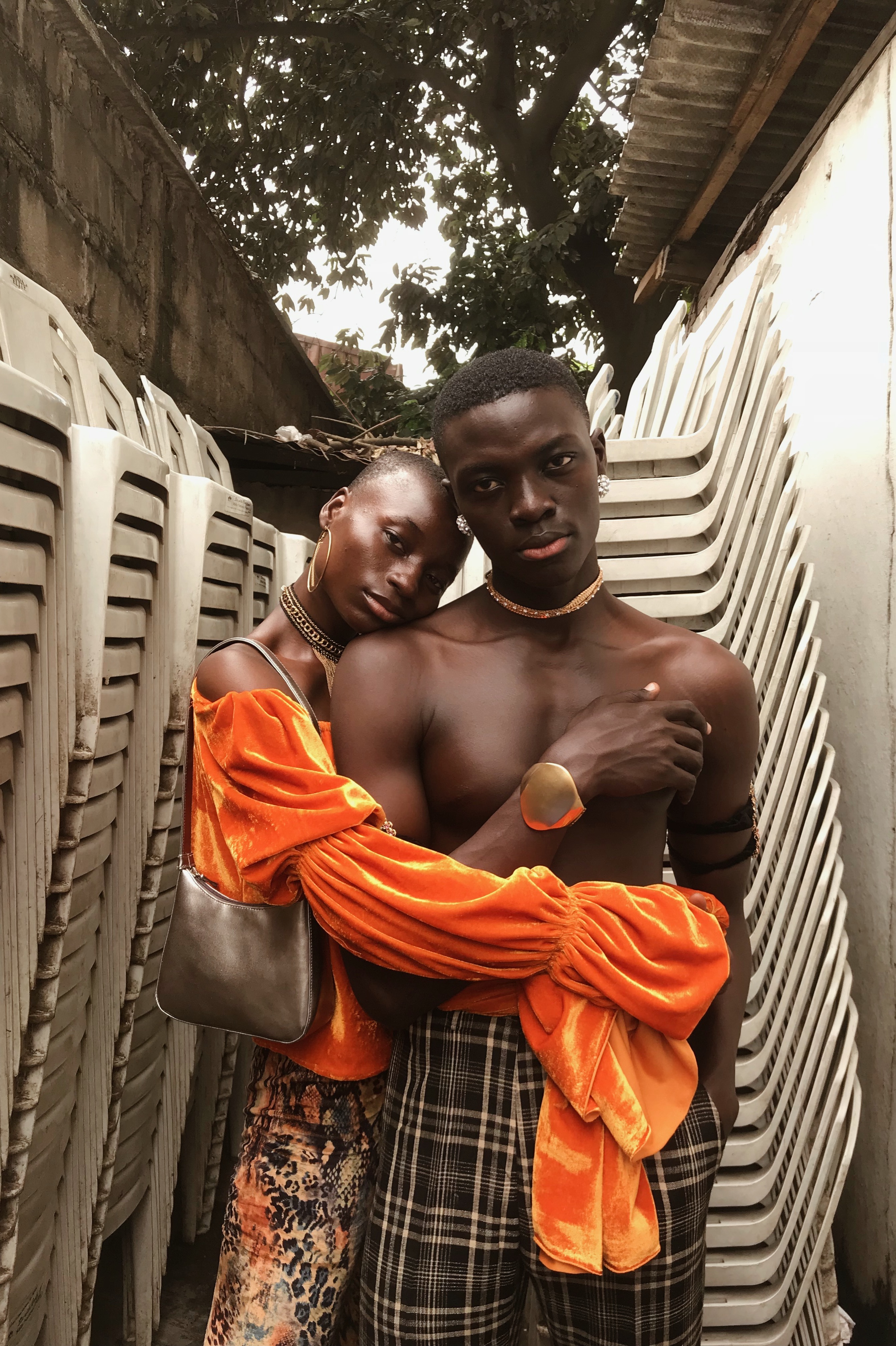 Stephen Tayo echoes this sentiment. As one of the most acclaimed and original creative voices coming out of Lagos, the stylist and freelance photographer makes the bulk of his income from commissions -- Havana Club x Skepta, The New York Times, Vogue and others. For him, the consequences of the pandemic have resulted in the most challenging period of his career with "so much to process still." He explains that while he has never received support from the government at any point in his career, in order to survive this period, he may resort to fundraising in order to secure equipment for his upcoming projects.
The state has made one visible effort. In July, the government announced a relief effort to help creative practitioners. The Central Bank of Nigeria, in association with the Bankers Committee, created a 21.9 billion Naira creative industry financing initiative, "with an objective to boost job creation among youths," according to a statement. The fund is open to "individuals as well as micro, small and medium scale enterprises in selected service sectors such as fashion, entertainment (music, movie production and distribution) and information technology." While this might sound hopeful at first, the criteria are demanding. According to the memo, eligible businesses and individuals must demonstrate an ability to create jobs, build capacity and foster foreign exchange while also demonstrating sustainability and the ability to repay the loan at a 9% interest rate per annum over ten years. When asked how he felt about such a loan, Stephen Tayo says he was shocked. "We don't seem to stand a chance," he adds.
For artists working outside of Lagos, Nigeria's creative hub, the situation is yet more. The aforementioned anonymous artist is based in the north of the country and secures her income mostly from artistic grants, exhibition fees and commissions. She has never received support from the Nigerian government, only from international NGOs and foundations like Magnum Foundation and World Press Photo. Since the onset of the pandemic, she has had to rely emergency grants and support from several NGOs for her income.
More than simply expose the gaps in the system, the events of the past few months have shown just how many opportunities there are for those in positions of power to better support Nigeria's creative community. Grants are a decent start, but given that they largely exclude creative freelancers, more comprehensive, tailored programmes are needed — as are initiatives offering psycho-social support, educational and networking opportunities.
"We are going through unprecedented times where many artists may choose to change fields to survive. This shift could offer a safety net," the anonymous artist says of the proposed support. In addition, established organisations like The Society of Nigerian Artists, of which Yemi Osinbajo, the current Vice President of Nigeria, is a patron, should accelerate its efforts to lobby for and safeguard the interests of Nigerian artists. It's worth noting that the Federal Ministry of Culture and Information still operates in line with policies unadjusted since 1988, which are understandably out of step with the developments we've seen in Nigeria's creative industry over the past decade.
Regardless of their discipline, all of the creatives we speak to agree on one thing. The government needs to ramp up its efforts and be proactive with the institutional support it provides to artists -- especially those still in the early stages of their careers. For Stephen Tayo, "artists play a huge role in spotlighting Nigerian communities, hence why the lack of support for them is frustrating and has led to a vicious cycle of suffering and smiling." Nigeria is home to the biggest population of the African continent and is, therefore, one of the most prominent voices of its cultural expression. If things are done right, they could pave the way for a continental, and wider global, shift for the better.