See Michael Douglas in conversation with former child soldier Ishmael Beah
The two peace campaigners discuss Black Lives Matter and the coronavirus crisis in the latest video from cultural diplomacy organisation Liberatum.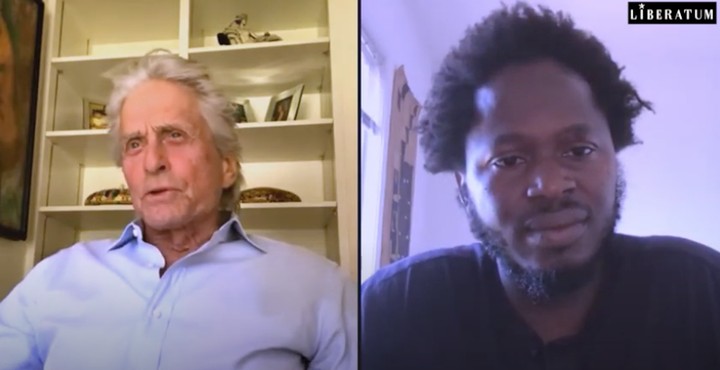 Ishmael Beah is an author and activist who, at the age of 13, became forcibly involved in the Sierra Leonean civil war as a child soldier. Michael Douglas is part of a Hollywood dynasty, the star of Wall Street, Falling Down and Basic Instinct, and a humanitarian. While they come from wildly different worlds, the pair find common ground as United Nations peace campaigners. They recently sat down together, virtually, to discuss — among other things — the global coronavirus pandemic and the resurgent Black Lives Matter movement for the latest edition of Liberatum's Lifesaving Conversations series.
Beah, whose adult work focusses on helping others affected by war during childhood, speaks of his fears as a Black man living in the USA today: "When you get in a car, you've got to hope that you come back alive". Douglas, meanwhile, sees some hope in the widespread solidarity behind BLM, particularly the fact that, for the first time, "you're seeing substantial parts of the white populace supporting these movements too".
Watch the full 40-minute discussion below, which is in support of World Central Kitchen.