10 things you need to know about empowering Accra artist, Amaarae
Her video for new single 'FANCY' – all about being a bad bitch – references classics by J.Lo and Missy Elliott. Watch it exclusively here.
|
10 September 2020, 10:43am
"I like it when you call me zaddy/ Won't you sit up in my big fat caddy," opens Amaarae on her new single "FANCY" — lyrics that are unlikely to have been uttered before, in the first few seconds of a song or otherwise. 26-year-old musician Amaarae was born in the Bronx and subsequently raised between Accra, Atlanta and New Jersey. Taking influences from all of the above, her experimental sound is a multicultural hybrid that she describes as Afro-fusion, though, she says, "I hate to put it in a box". For the most part though, it's "me channelling my experiences from all over the world… but my west African culture is the root."
Since the release of her sunkissed Passionfruit Summers EP back in 2017, Amaarae has dropped a series of singles and lent her vocals to a number of projects including "Rapid Fire" from Nigerian Alté prince Cruel Santino's 2019 record Mandy & The Jungle.
Amaarae is currently gearing up to release her debut LP, The Angel You Don't Know, which promises to be an eclectic journey of self-discovery that she reckons would be a good soundtrack for 1999 psych ward movie Girl, Interrupted. The record's lead single is the empowering "FANCY", whose wild music video we're sharing exclusively on i-D today. "It's about being a bad bitch," Amaarae says. "It's about feeling good about yourself and about your life."
In the video — which nods to "sooo many iconic and fancy moments in music by some of the world's sickest artists" — we find Amaarae dressed in a seXXXy shell-covered gimp suit look inspired by Missy Elliott's all-black fit in her 2009 "She's A Bitch" video. As she hangs out the window of her ride, surrounded by her girls, Amaarae looks every bit as confident as she sounds. Cut scene and we find ourselves in a chatroom, a reference to J.Lo's 1999 cyber-centric "If You Had My Love" video. "We didn't wanna straight rip it," she says of the choice, "so we put a different spin on it — it's bright and colourful and reminiscent of, like, AIM and MSN messenger." And who doesn't love a spot of early internet nostalgia?
Watch the video for "FANCY" below and get to know Amaarae via these 10 fun facts...
1. Amaarae considers many places home
"Accra will always be home. It's where my family lives and it was my first introduction to music making at 15. But ATL holds a really special place in my heart. The music, the Southern culture, the people. Growing up in Atlanta contributed to my growth as an artist in so many ways: it taught me to have fun, it taught me about language and cadences, about picking intriguing or off-kilter production but still knowing how to centre it around your audience. New Jersey (lol, shout out Mount Olive!)... I hated every minute of living in that wasteland but those kids put me onto some sweet middle American pop-rock essentials that have shaped my melody writing till this day. This girl named Alexa put me on to Britney's Blackout album and my life was never the same!"
2. Her earliest musical memory is of Aqua's "Barbie Girl"
"I loved that song when I was a kid! My dad had the DVD in his car and back then he had the TVs in the headrests and in the cockpit. He used to play it for me all the time."
3. The first song she ever wrote was a remix of Usher's "Same Girl"
"It was a diss track to my neighbour about how I thought they were wack and a floozy, I was like 11 so please don't judge."
4. Almost everything influences her creatively
"All that's happening in life right now serves as some sort of inspiration but what really drives me is the music I heard in my childhood. I listened to everything from jazz to hip-hop, neo soul, trip-hop, indie rock, grunge, metal, R&B, soul, J-pop and now -- especially with this project -- fans and listeners are really going to see how all my influences come together to create this new world."
5. Her forthcoming project, The Angel You Don't Know, is full of self-discovery
"The Angel You Don't Know is really just about consistent evolution and finding the things within yourself that you never knew existed, no matter how dark or unhinged. It's about embracing the unknown. Expect to have a good time! Expect to immerse yourself in different sonic worlds!"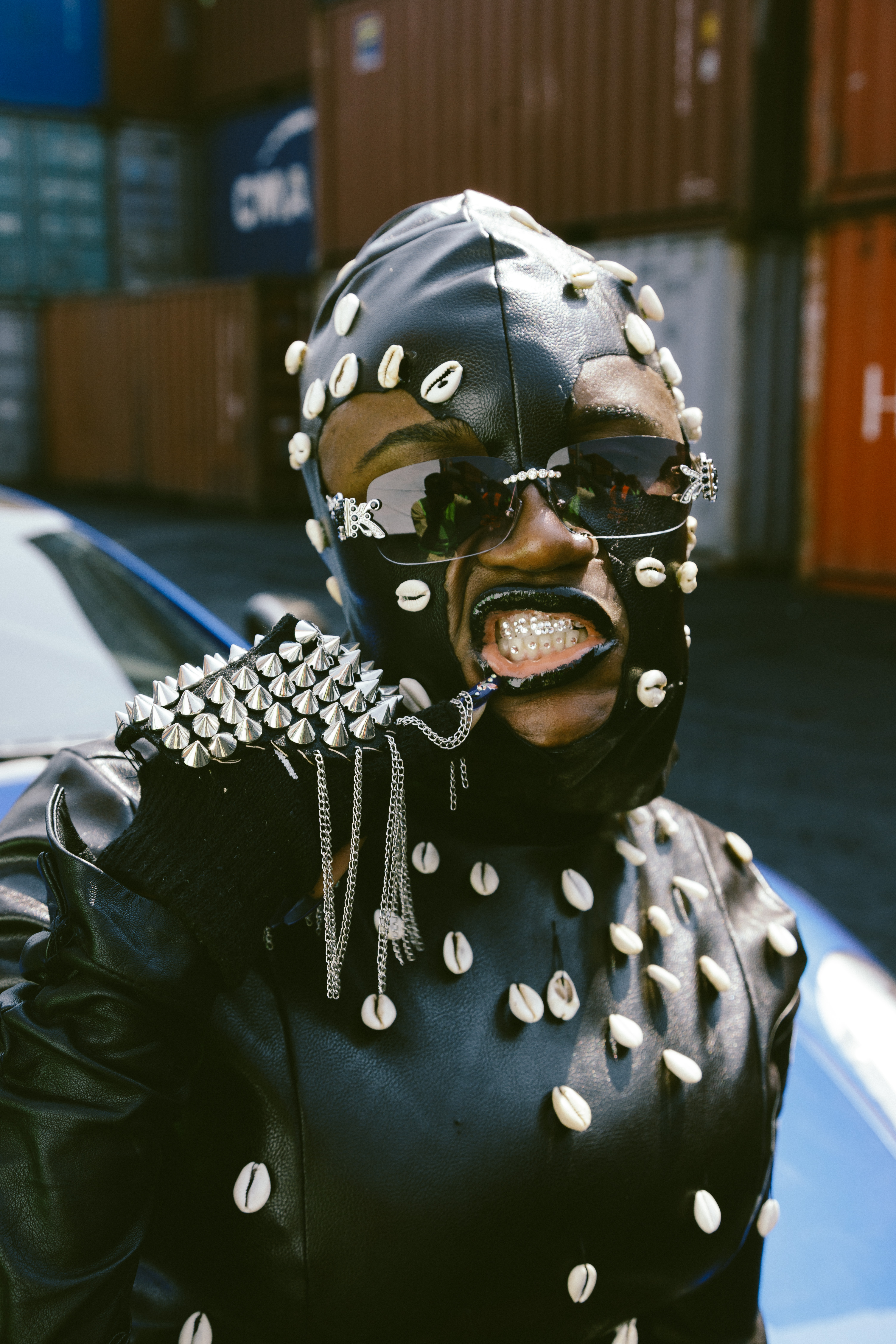 6. She references Icelandic-British band Dream Wife in the video for "FANCY"
"The glow in the dark closet scenes where we're just rocking out is a big nod to Dream Wife. They have this music video for their song "So When You Gonna…" and it's live concert footage filmed from the back of an audience member's throat and teeth! It's so insane. So if you look closely in the video we have this toy CGI mouth opening and closing in the closet scene and it's me really just telling Dream Wife I love them! Haha."
7. That fancy car in her video? She has bigger plans
"As for my dream car... nah, it's not an Aston Martin. I think eventually I will be able to own any car I want. I'm tryna get a jet baby! That's when you know you're in the big leagues!"
8. The fictional character that Amaarae "gets" the most is Don Draper from Mad Men
"I don't think we have anything in common per se, but I get him. I'm intrigued by him and how at the beginning of the show he's this towering figure everyone just can't seem to figure out but they pine for his love and approval and in the end you realise it's all just smoke and mirrors. He's a broken man with a horrible past and shitty habits that he just can't shake. He's human."
10. And she has "In Da Club" scale goals for the future
"The plan, as 50 Cent so aptly put it, "is to put the rap game in a chokehold". In my case, it's the music game in general... but you get the drift."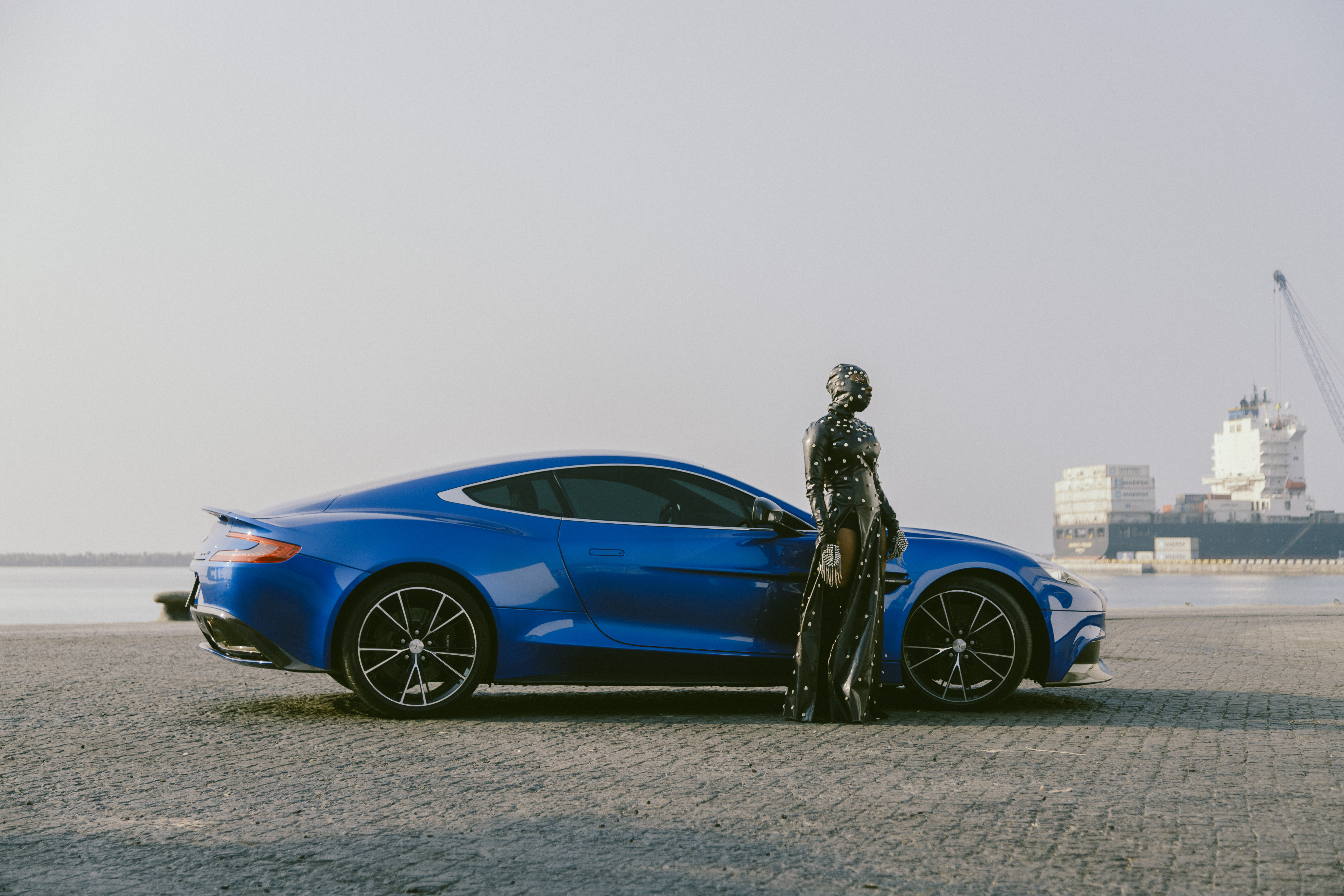 Tagged: