The London-based collective celebrating East and Southeast Asians in music
With their Lunar New Year parties, livestream events and record label, Eastern Margins showcase music from the diaspora for their global community.
|
24 September 2020, 3:00am
Image by Anthony Ko
It all started with not being able to find a good party to go to for Lunar New Year in 2018. The options facing Eastern Margins founders Anthony and Lumi were the usual: risk getting sardined at hyper-crowded mega shows in Central London or head to karaoke yet again. Instead, they decided to throw their own party and invited some friends down to an old-school dive bar in the city's East End. Performing that night was a stellar cast of East and Southeast Asian artists: Shanghai-raised, London-based NTS Radio regular Organ Tapes, BBC AZN Network resident 2Shin and Singaporean cyber-pop artist Yeule — a lineup typed out in bold red brushstrokes on stylised posters reminiscent of art from China's Cultural Revolution that would later appear as one of Eastern Margins' first few Instagram posts.
Scroll through their account now and you'll see a distinct but diverse visual style of artwork and graphics (led by Anthony) that continues to reference a myriad of influences from the collective's cultural heritage to promote their events and artists — dam systems in China sit alongside everyday items like Tiger Balm, Super Smash Bros characters, 7-11 adverts and video game trading cards. The wifi was down and the speakers were broken but what happened that night would eventually propel Eastern Margins into motion.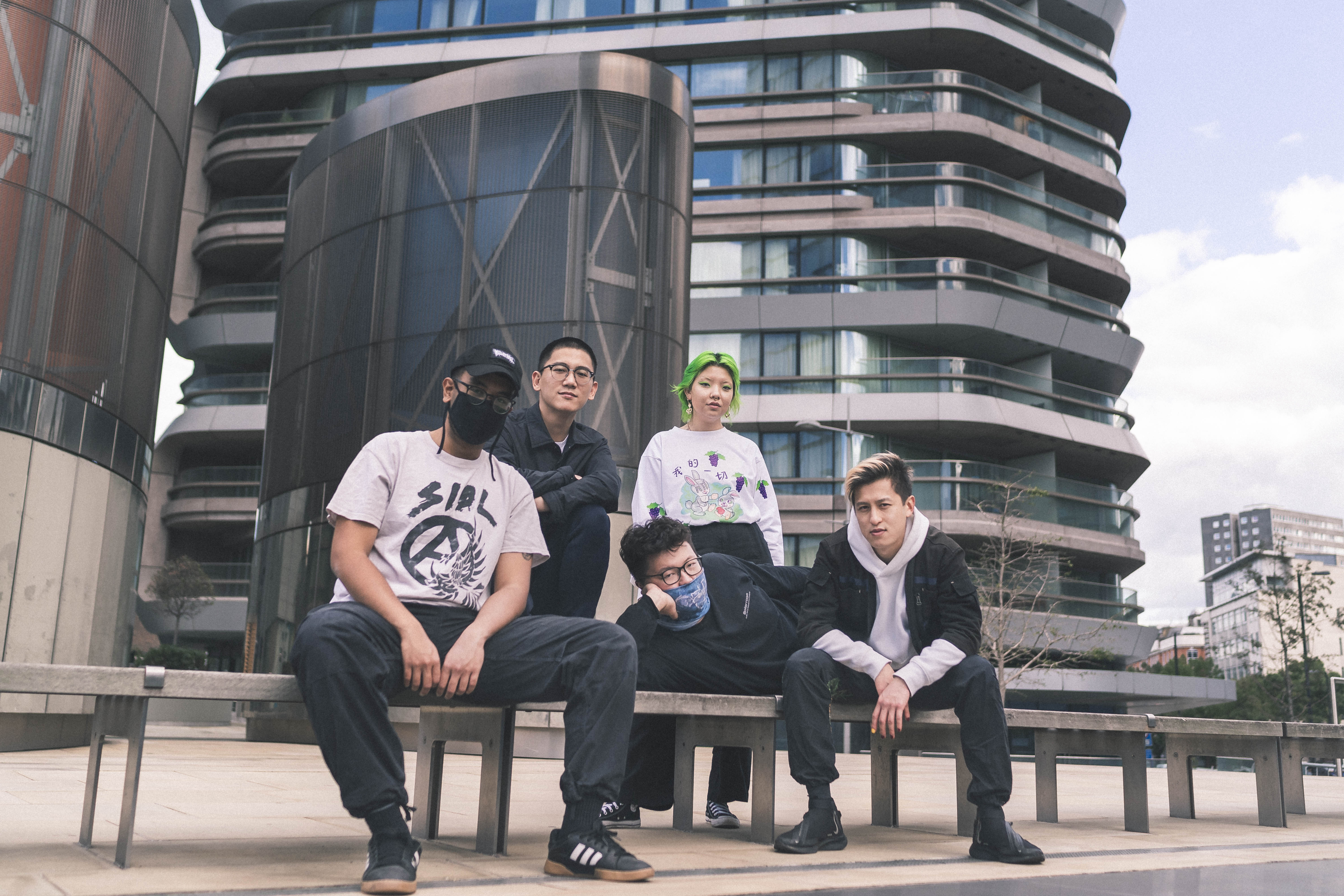 "The energy and sense of community we got from that first event made us think, hey this is cool. Maybe we'd like to recreate this, continue that and see what we can build from it," reflects Nanjing-born, UK-raised Lumi over a crackly Zoom call. Fast forward a few years and today Eastern Margins still champions the community-minded values inspired by that very first party as a London-based platform dedicated to showcasing music from the fringes of East and Southeast Asia and its diaspora.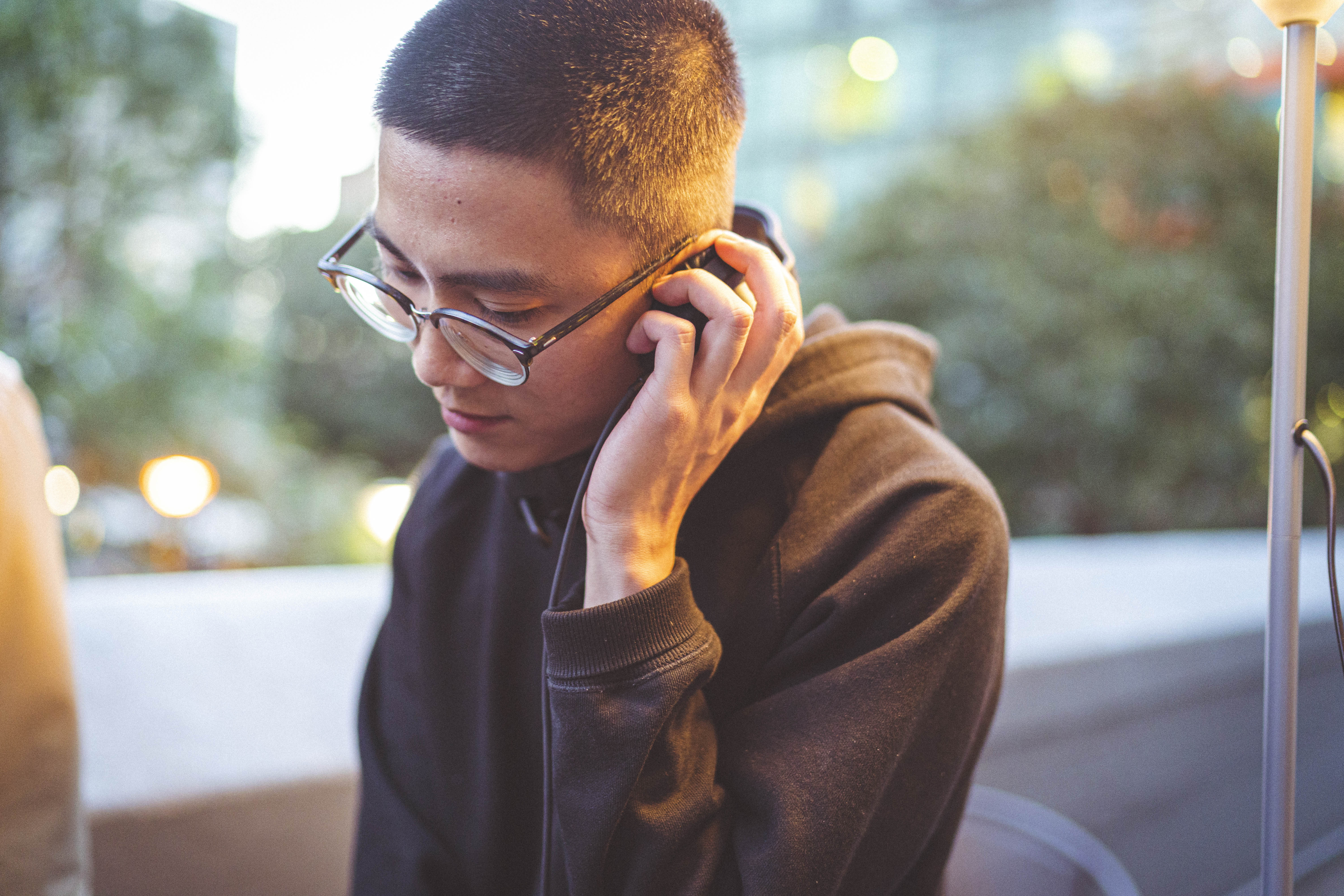 "We still work with those artists [from the first night] all the time," the DJ adds. Alongside Lumi and Anthony, five others are also on the line — friends and fans of the platform whose backgrounds span Mainland China, Australia, Indonesia and Hong Kong — who now help run Eastern Margins collectively. The group comprises of writer-photographer-DJ Jex; DJ-producer JD X; ST三F and EZ, who currently run the platform's editorial side; and their newest member and long-time collaborator, Arya R. "It's actually quite fitting that Yeule christened our first physical event and then also our first digital event, the Eastern Margins Ceremony. It just feels like a family — you may only have seven people on this call, but I don't think these seven represent the sum of what Eastern Margins is about."
The two friends plugged into something special that night. Due to the lack of genuine representation in the West for East and Southeast Asians, what they'd put together for the event was not only rare in terms of lineup but also space. Though there was a broader global conversation happening about cultural identity in the media and across communities, misrepresentation and tokenisation were still rampant and there were few spaces inclusive or safe enough for people to explore their culture and connect to their identity through nightlife and music in a community-centric capacity. The pair set off to carve out one on their own and over time, two grew into a syndicate of seven alongside an ever-increasing network of collaborators, artist and patrons across borders.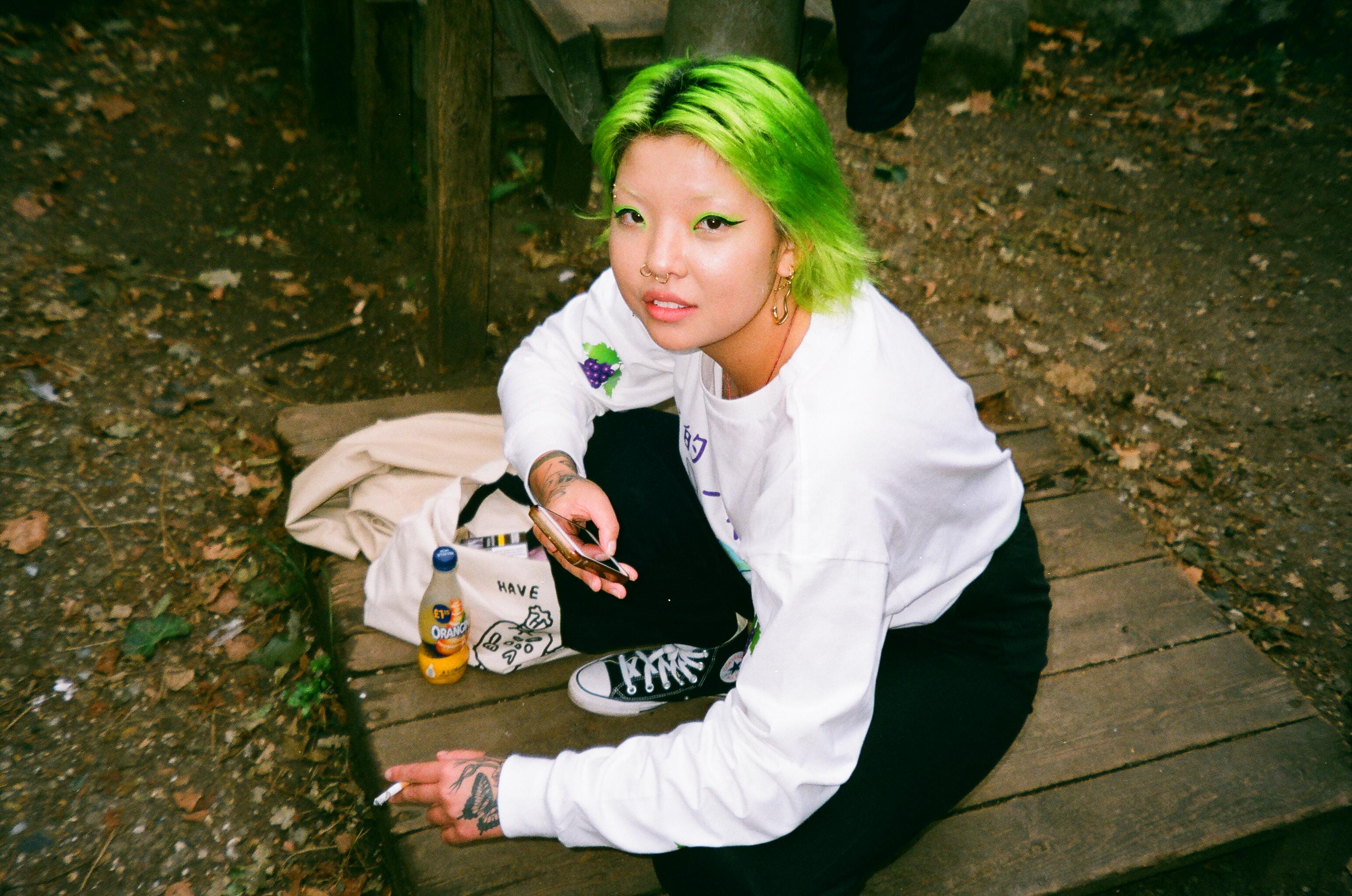 "Working with different crews who share the same values, like Yeti Out and Eternal Dragonz, I've always got the sense that people want to collaborate and work together because it's not space that's been given to any of us," Lumi says. "I think everyone recognises that if you can build something from nothing, then you can increase the boundaries of that something a bit further by working together. It just makes for a really supportive dynamic. Eternal Dragonz will support our label releases and we'll do the same thing for them. And it doesn't have to be limited to just music either — we work with other platforms like Indigo Magazine too."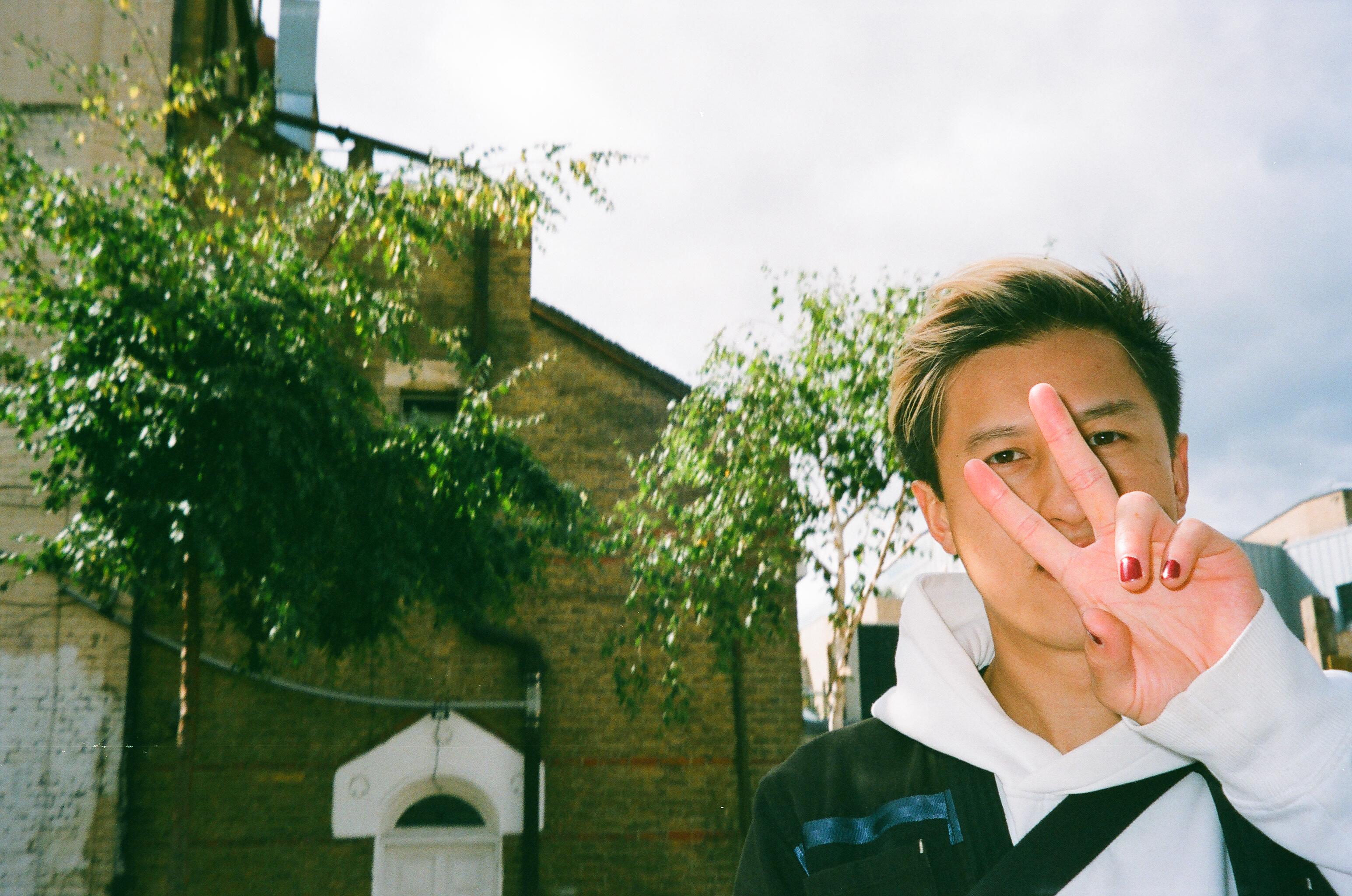 By working with others, learning and experimenting, the platform has also organically evolved to include livestream shows, guest playlists, interviews and now even their very own record label. Since they were introducing artists to a predominantly Western audience, the group also realised along the way that context and nuance through storytelling and awareness was necessary on top of representation.
ST三F explains that the concept for their interview series, Eastern Margins Teahouse, came about during a time when the group was pivoting to do more after their first label release in February with III, an album by singer and producer Japonia III. "We were promoting our artists for events, writing blurbs for Resident Advisor and building hype, and realising that while we were quite plugged into these music scenes in China or Japan and understood who these artists were. For a lot of the people in London, they're like, 'Great! This guy you're promoting looks cool, but who is he?' Teahouse is our way of building that framework, connectivity and those connections." Through sharing stories of the music industry across Asia, Eastern Margins ensure they stay connected to what's happening within local scenes, while also providing for the community in between events by helping to foster meaningful conversations and greater understanding between the diaspora and the local community.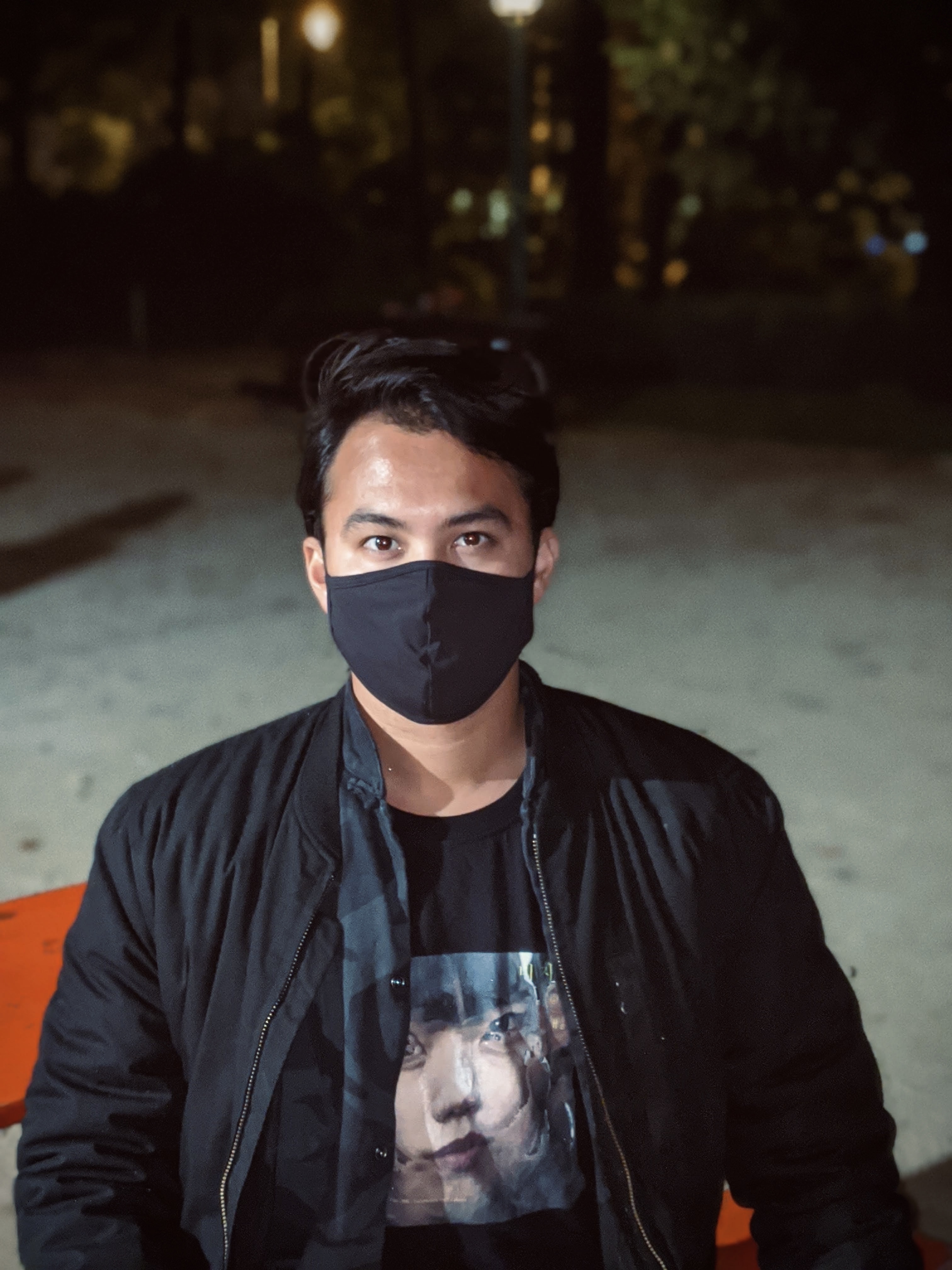 "For artists in our overseas community, the challenges are interesting because they can be very regional," EZ points out. While the issue of tokenism and racism remains present and can play out in various structural, non-explicit ways — the process of getting a visa for an Indonesian artist to play in the UK, for example, are tenfold more complicated than getting one for a Japanese artist — challenges also vary locally in different contexts. "We recently spoke to artists in Hong Kong who are worried about the future of their creative expression, censorship and their personal freedom," she continues. "But, you know, we're learning to adapt. We're going to figure out our new battles. We've also spoken to artists in Vietnam who've had to create something themselves with no funding or scene to begin with. While it was hard to carve out that scene in London, in parts of Asia, it's even harder and very regionally specific as well."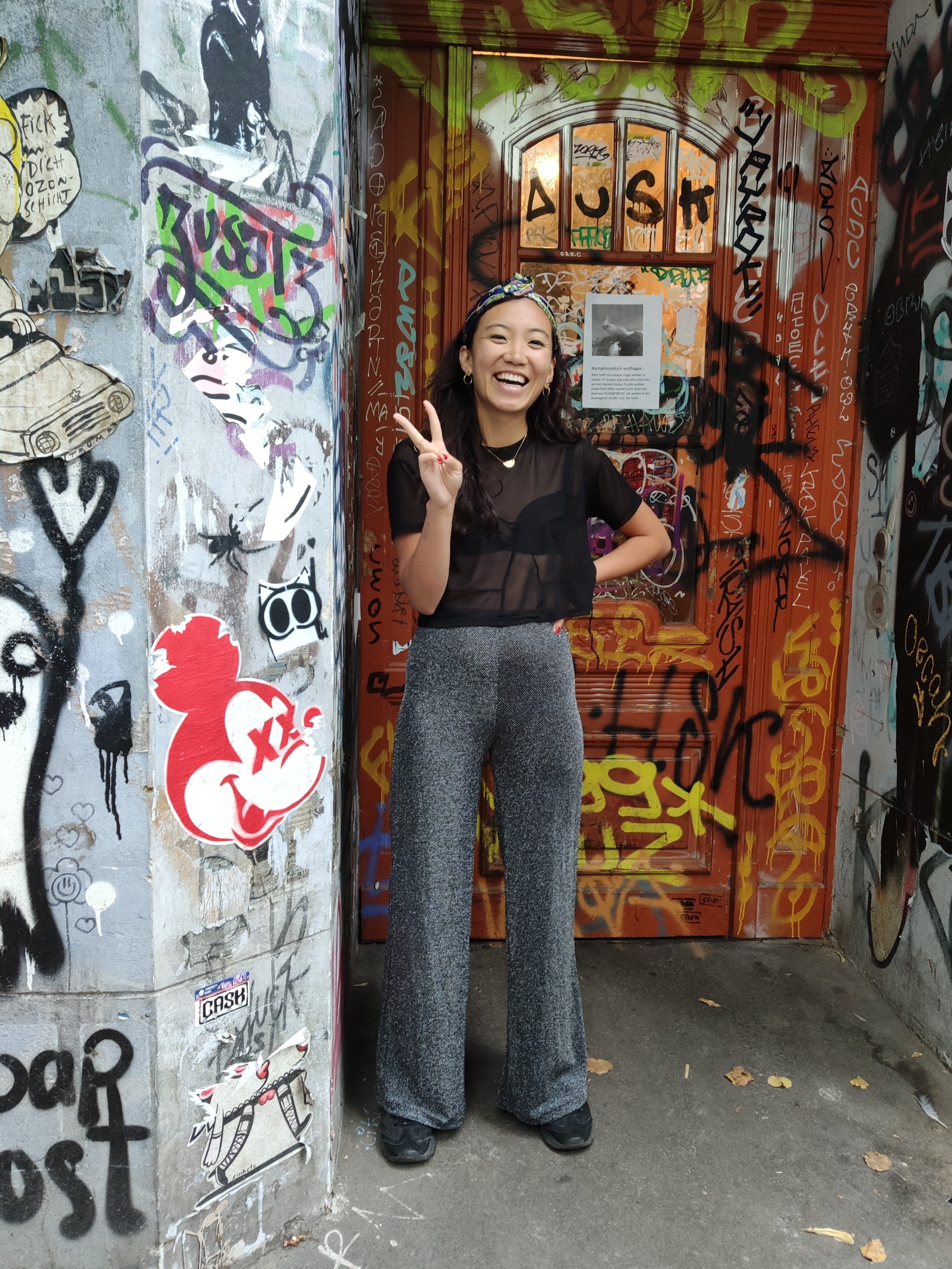 As a label, Eastern Margins operates more fluidly, with collaboration at its core. Due to the onset of digital platforms and ability for anyone to release their music online, traditional models in music don't make as much sense in 2020. For their first release with IIl Japonia, the team was heavily involved with the creative process — directing shoots and even writing some of the music — while their most recent release over the summer, Hong Kong artist QQBABYGIRL's escapist debut EP Magic Legacy, arrived in their hands as a fully-formed project. By utilising social media and their wider digital platform, Eastern Margins have opened the floodgates wide for different opportunities and more connections.
Their livestream series Eastern Margins Ceremony, which launched during the pandemic, is a testament to just how globally expansive the community can become. 2020 has reset the rules on how they operate as a platform: locally restrictive but globally expansive, it has driven them to work with artists and likeminded collectives from across continents, timezones and mediums. It's also pushed them to look beyond what they know to keep doing what they're doing with the same togetherness, intimacy and fun as they do offline. In addition to an Animal Crossings Rave soundtracked by Jakarta Diskodoom, a recent Ceremony featured sets by QQBabyGirl in Hong Kong, hyper-pop artist Jiafeng in Shanghai, Japanese gabber DJ RYOKO2000 and Shanghai-via-London artist billionhappy. Then, of course, there was the accompanying party and dance performance in Super Smash Bros: Ultimate. Rewatch the entire thing here. Their latest event, which took place on 18 September, was in collaboration with Tokyo-based magazine Avyss, Japanese live-streaming platform Dommune and another music collective named Chinabot via the virtual world-building app, Cluster.
Despite the widespread scope of the online world, Eastern Margins still ground themselves in their physical community and in-person experiences. Much of clubbing in London is about going out in large groups and dancing around in circles rather than socialising with new people. Returning to the idea of creating a safe space, the collective highlight the interactions, dialogues and connections — as well as familiar faces that they see returning to their events over the years — as key values in what they want to create, and things that they hope will continue to ripple outwards.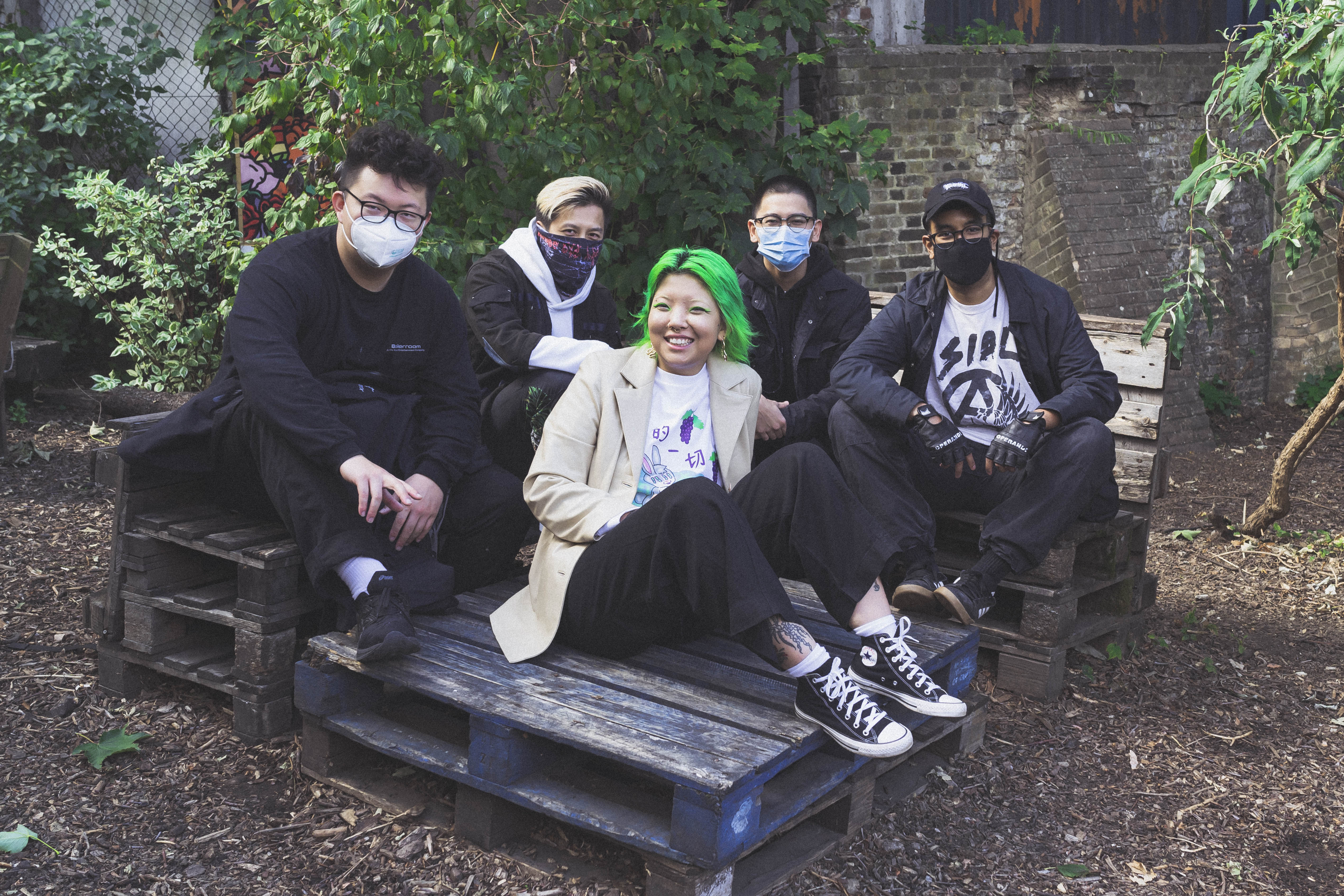 And what are their hopes for the future of music? Jex suggests "more inclusivity'' and the rest of the crew nod in unison, before Lumi brings up the idea of interdependence. "I've been seeing a lot of people use the term a lot more — I really like this idea that we're not independent musicians but rather interdependent on each other," Lumi explains. "The community and the scene will promote and sustain us as individuals, but we all have to give back as well. That way we're not trapped in Spotify release cycles, hitting streaming numbers and all that. This might be a bit utopian but I think through everything that's going on at the moment, with the different platforms and different collectives, we can start building our own infrastructure and our own communities that are in one sense, hyper-localised and in another sense — although we're all based in London — the scene and community is actually a really global one. You can be part of that scene if you're based in KL, Saigon, London or Paris, and it's operating at both levels: hyper-local and hyper-global."