Photo by Mario Tama/Getty Images.
7 of Devon Aoki's most iconic outfits
The cult model, actress and i-D cover star defined early 00s style with low-slung denim and those hot pink chaps.
|
11 September 2020, 7:00am
Photo by Mario Tama/Getty Images.
Devon Aoki is one of those few faces that defined the turn of the millennium. Check back into the late/90s and early-00s archives of luxury houses like Balenciaga, Versace, Loewe or Givenchy and you're sure to catch a catwalk snap or two of the Japanese-American model. And who could forget Devon's pivot to acting — a badass drag-racing babe — in one of the early aught's most famous — and fun — franchises, Fast & Furious. Off the runways and film sets, Devon's style epitomizes the era's zeitgeist, from how-low-can-you-go denim, cropped singlets, corset trousers and quilted Chanel handbags to glitzy minidresses. Here, we look back on Devon's career through a selection of her most iconic looks.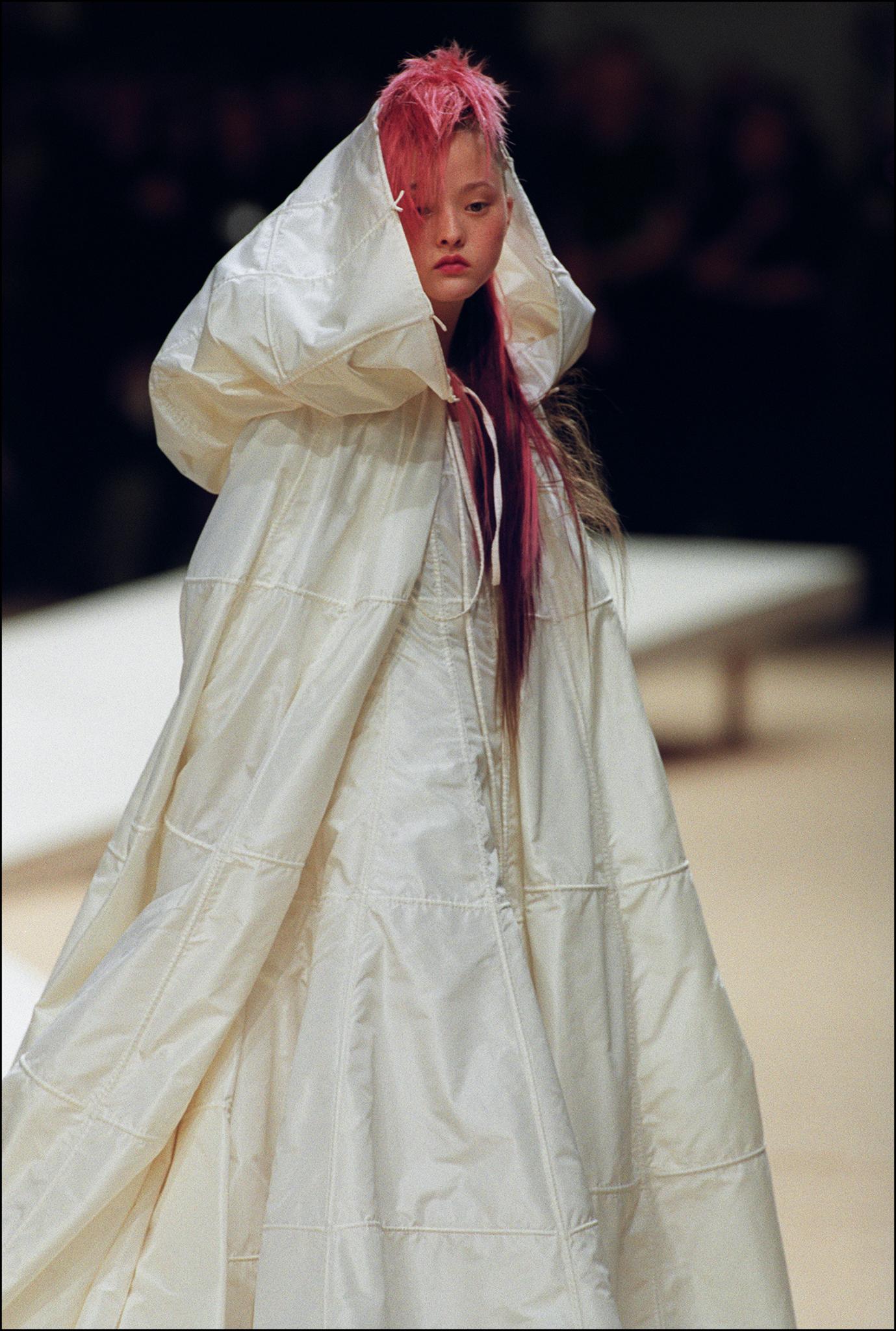 At Chanel Haute Couture, autumn/winter 99/00
Devon got her start as a model when her grandmother introduced her to Kate Moss in the late 90s. By the 00s, Devon was a certified supermodel, walking for Givenchy and Comme des Garçons, replacing Naomi Campbell as the face of Versace and even gracing the cover of i-D, among other publications. Most notably, Devon became the unofficial face of Karl Lagerfeld's Chanel, walking the French house's momentous haute couture shows five times in the early aughts. Above, she closes her first turn by donning the collection's signature bridal look, a hooded cloak-style dress with irreverent pink mohawk.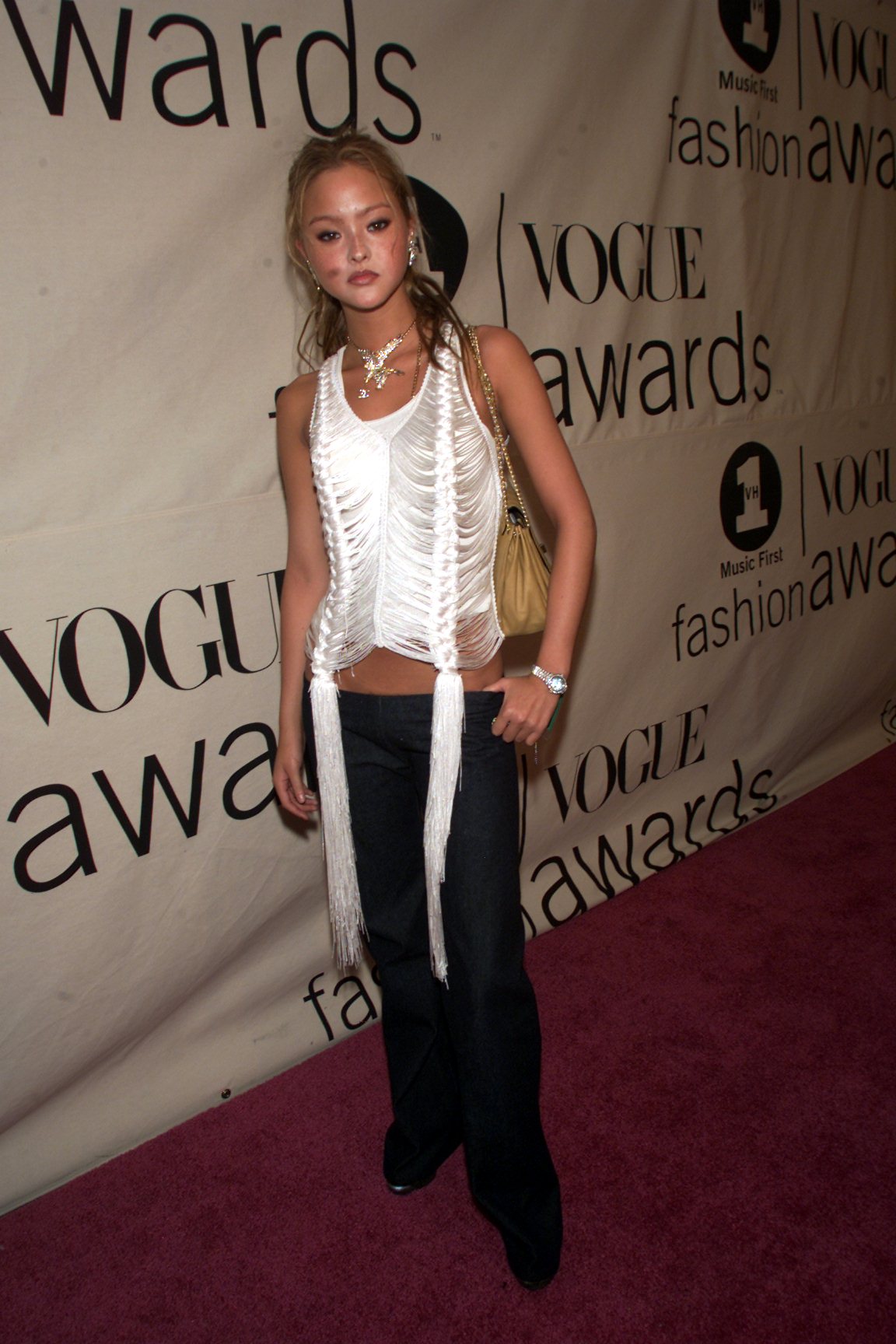 At the VH1 Vogue Fashion Awards, 2000
Did you know that Devon and Lenny Kravitz were an item in 2000? Here, the model attends the VH1/Vogue Fashion Awards, a now-defunct awards show, held between 1995 and 2002, that merged the worlds of fashion, music and film. We're not sure whether Devon attended the fashion slash music event with her then-beau, however, she appears here, solo, in a majestic and intricate braided fringe top, naturally paired with low-slung trousers and her preferred chain-strap shoulder bag.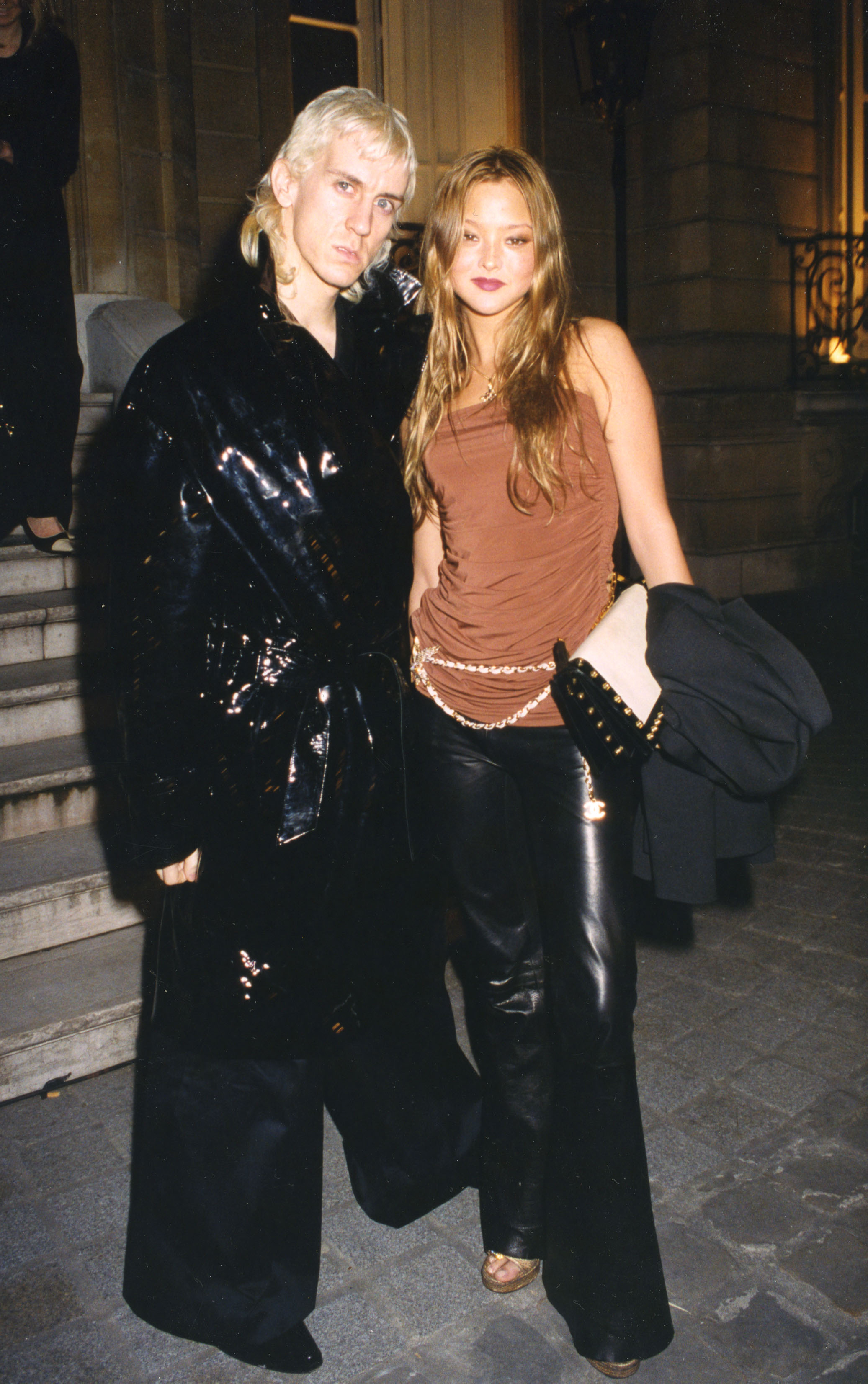 With Jeremy Scott in Paris, 2001
Devon Aoki and designer Jeremy Scott's friendship goes way back, to the beginning of Devon's modelling career. After seeing a photograph of the model, Jeremy was determined to cast Aoki. It finally happened for the designer's third runway outing, which would be Devon's first catwalk appearance ever. The pair collaborated throughout the early aughts, prior to her semi-retirement and pivot to acting. Since, Aoki has returned to the modelling scene to close Jeremy's Moschino resort 17 show and appear in the designer's autumn/winter 16 campaign. Here, the duo is photographed during the model's 00s heyday, Devon wearing a very aughties look: cowl-neck cami, chain belt and bootcut leather pants.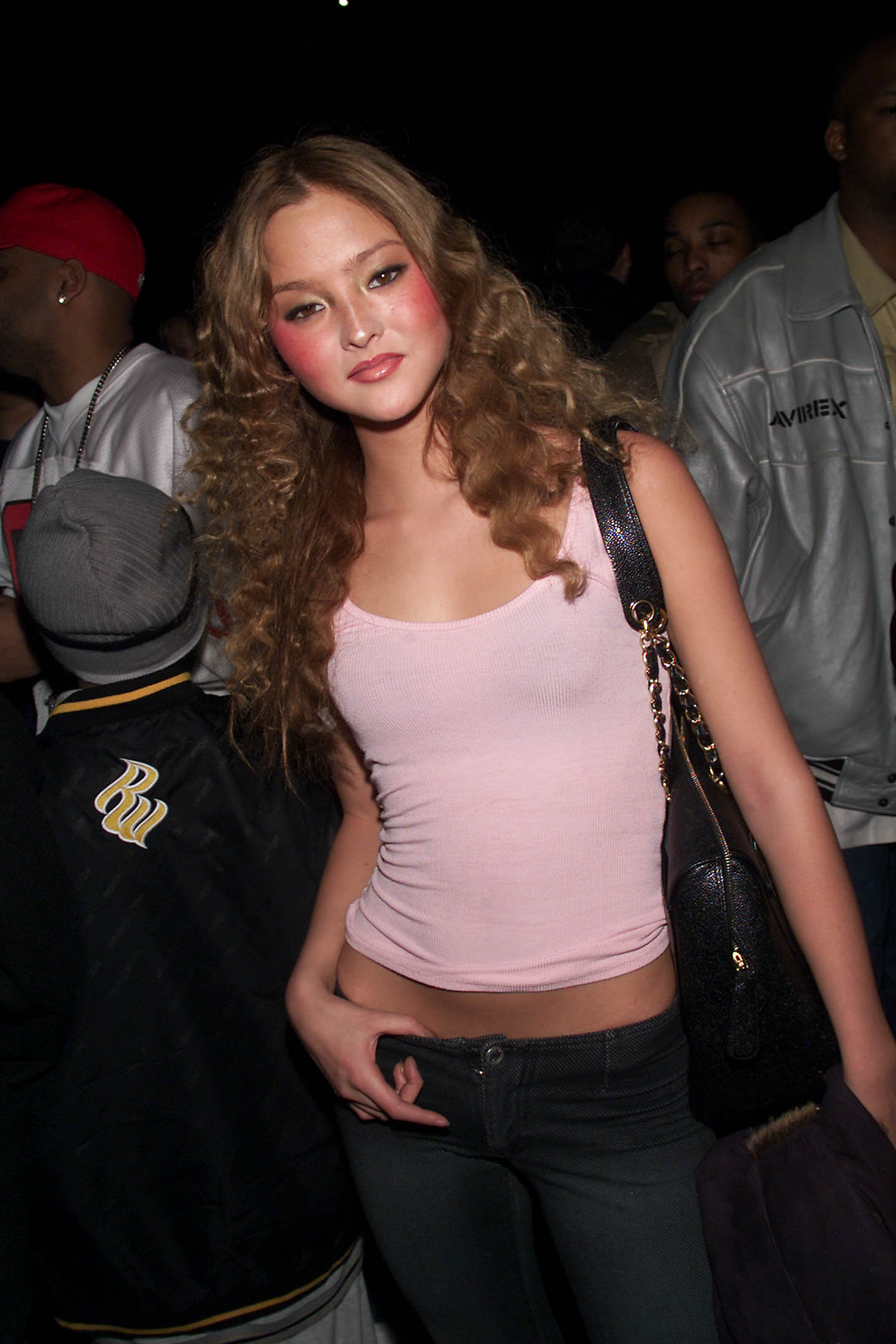 The Sean John autumn/winter 02 show at New York Fashion Week, 2002
In a true model-off-duty moment, Devon Aoki ran (or probably hopped a New York taxi) straight from the Baby Phat runway — still in full hair and make-up — to sit front row at the Sean John autumn/winter 02 show. Minus the catwalk make-up, this look is pure Devon and harkens to her laid-back, Cali roots: a simple fitted tank top, quilted Chanel bag, and of course, some of the lowest rise jeans you've ever seen.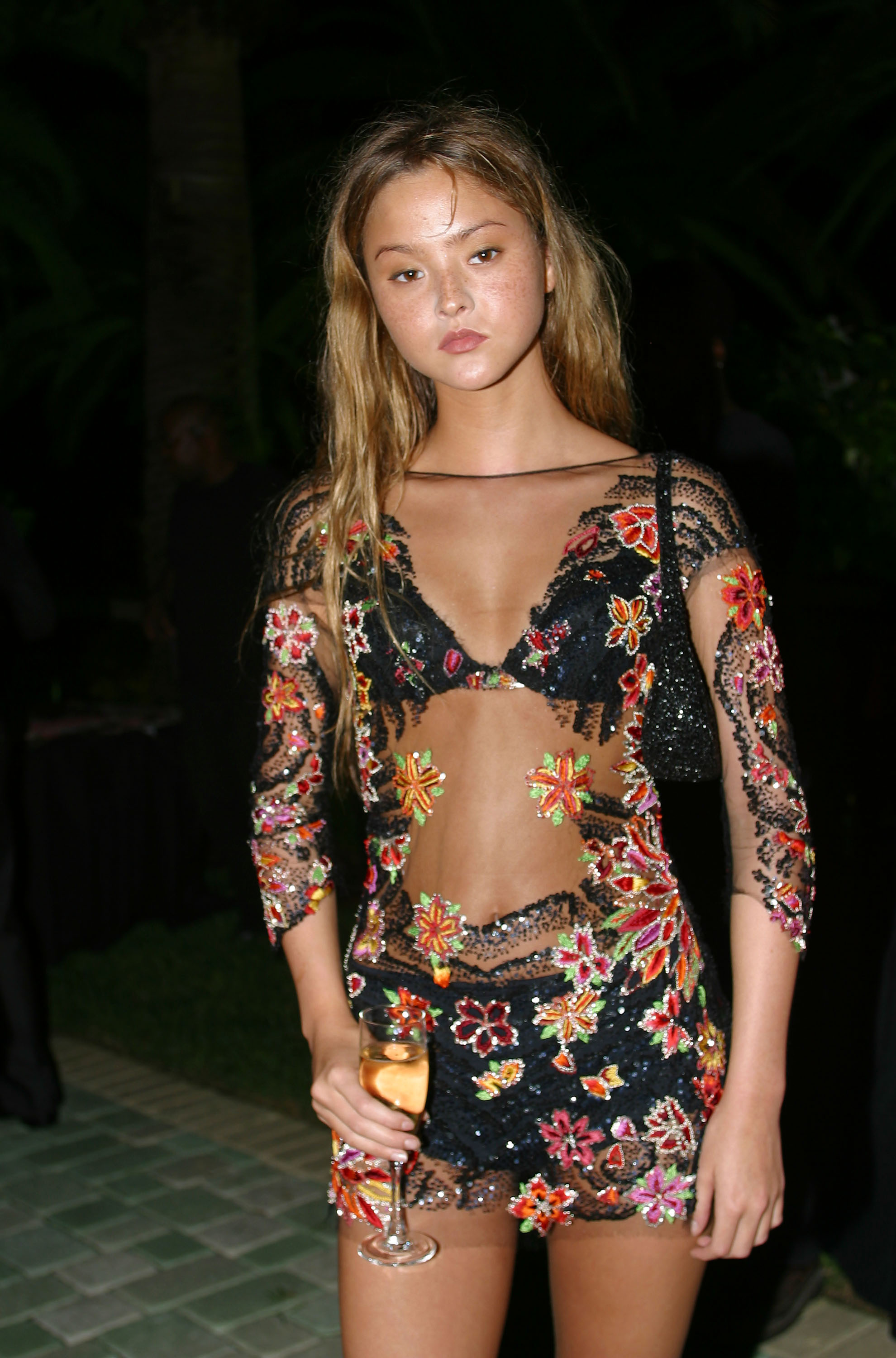 Attending a fashion benefit, 2002
Every it girl needs a "naked dress" moment, right? This is Devon's. To a benefit event hosted by Italian designer Roberto Cavalli, the model-cum-actress wore one of the designer's sheer, sequined minidresses over an equally bedazzled lingerie set. This look especially speaks to the early 00s, when everything — from denim to flip phones — was bejeweled, spangled and sparkled.
As Suki in 2 Fast 2 Furious_**, 2003**
In 2003, Devon pivoted from model to bonafide actress, making her Hollywood debut as Suki, a badass drag racer, in _2 Fast 2 Furious. The cult film sequel spawned Devon's most iconic look to date: a pair of hot-pink, corseted chaps. Browsing the internet, it's clear that the look will not be long forgotten: a quick Google search brings up suggestions of Halloween costume remakes, a top Instagram comment describes the look as "the most iconic look of all time." It's clear that the pink chaps reign supreme, but let's not forget some of Devon-as-Suki's less appreciated, but equally cool looks: a belted plaid skirt and vinyl lace-up pants in a similar shade of pink.
In D.E.B.S_**, 2004**
Devon made her follow up to _2 Fast 2 Furious with action-comedy D.E.B.S. In the film, the actress plays the perpetually-smoking Dominique, one of four initiates in clandestine spy academy, D.E.B.S. (Discipline, Energy, Beauty, Strength). While the film was unanimously panned by the era's critics, it has arisen as a cult classic in the internet era, in part thanks to its stellar costuming. Throughout the film, Devon's Dominique wears a wool beret and slinky black minidress (accessorized with a baguette bag and massive handgun), but no look is more iconic than the film's signature D.E.B.S. school uniform: plaid micro-miniskirt with matching tie and collegiate sweater.