Meet 6 students from CSM's Fashion Communication Class of 2020
With themes spanning tucking, kawaii culture and advances in LGBTQ+ education in UK schools, learn more about the final projects of this year's graduates.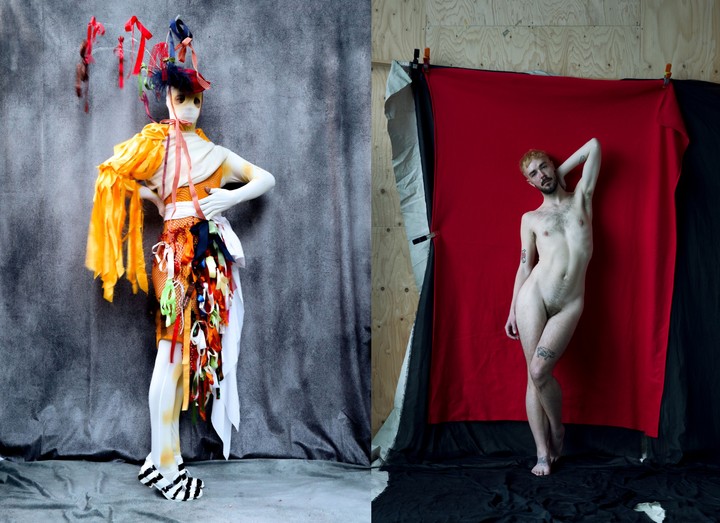 Photography (L) Joseph Bates (R) Julian DuFour
When the press toast the students graduating from fashion schools around the world, the spotlight is more often than not on those who have spent the last four or more years actually making clothes. In certain respects, it's an understandable cognitive bias: fashion is quite tightly bound to notions of dress and adornment. Still, just as crucial to how we come to appreciate and understand fashion are the people that interpret it: the image-makers, journalists and critics that shape, inform and question the relationships we form between our bodies and garments.
One of the courses that has historically done a great job at producing such thinkers is Central Saint Martins' BA in Fashion Communication. Split into three distinct pathways -- Fashion Journalism, Fashion History & Theory, and Fashion Communication & Promotion -- its alumni include i-D's own Ib Kamara and Osman Ahmed, as well as figures like Alexander Fury, Campbell Addy and Joyce NG.
As a fresh batch of graduates leaves Granary Square -- albeit in spirit, given the pandemic -- to blaze their own trails, we spoke to six students from the Class of 2020 about their final major projects.
Julian DuFour, Fashion Communication and Promotion
"While studying fashion at Saint Martins, I was constantly contemplating ideas of the body, all the wonderful ways it can be interpreted and re-interpreted, and I realised fashion and the body are inseparable. I wanted to create a fashion-focused project that used only nude portraiture. Fashion and clothes are two different things.
"I'd introduce Tuckery as an invitation to rethink how we view and internalise the visual of the male nude. I am spotlighting a technique, a temporary transfiguration of the male crotch.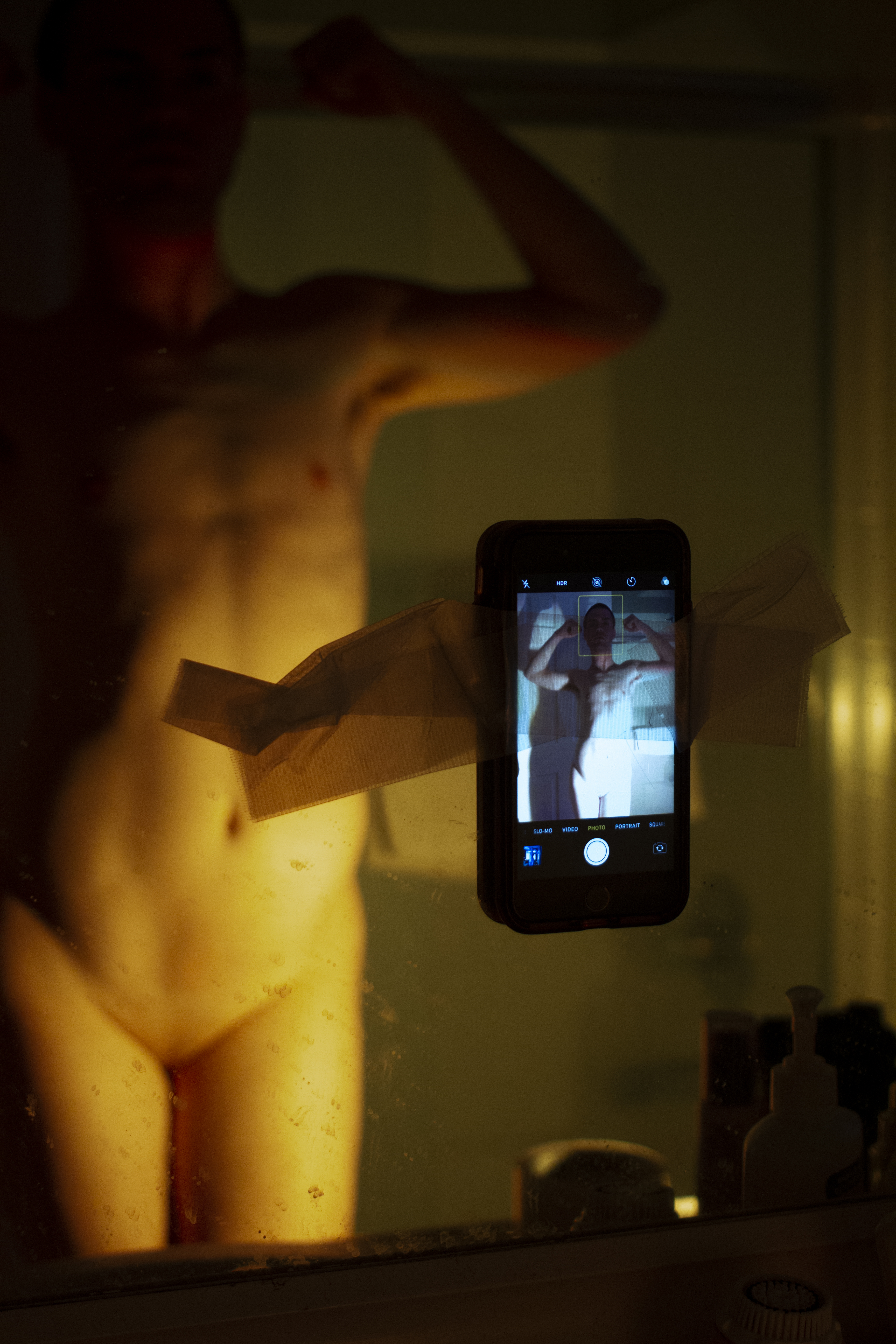 Tucking was a personal and memorable aspect of my childhood -- I remember tucking or rather 'hiding' myself in the mirror as a child and imagining other possibilities of my body. I have built an extensive body of photographs which speak to this phenomenon of tucking and imagination, photographing straight, bi-sexual, gay, and gender non-conforming individuals tucked either by way of hiding, contorting, or taping their 'male' parts elsewhere. I also dedicated this body of work to those who tuck on a daily basis, those of the trans* community/non-binary/gender non-conforming individuals. This is often an uncomfortable, painful, yet necessary technique used to assume one's preferred bodily reality or gender expression. This project is in praise of the tucked crotch and those who tuck."
"I like to think of this project as a question rather than an answer. The portraiture I've come to create has stirred some interesting responses from peers, mainly questions surrounding masculinity and power, and that was not something I as the photographer was directly probing. As I was shooting for this project, I was mentally attempting to incorporate ideas of the 'fashioned' form devoid of clothes, which was exciting and felt new. I suppose by tucking, I was styling with flesh in a way."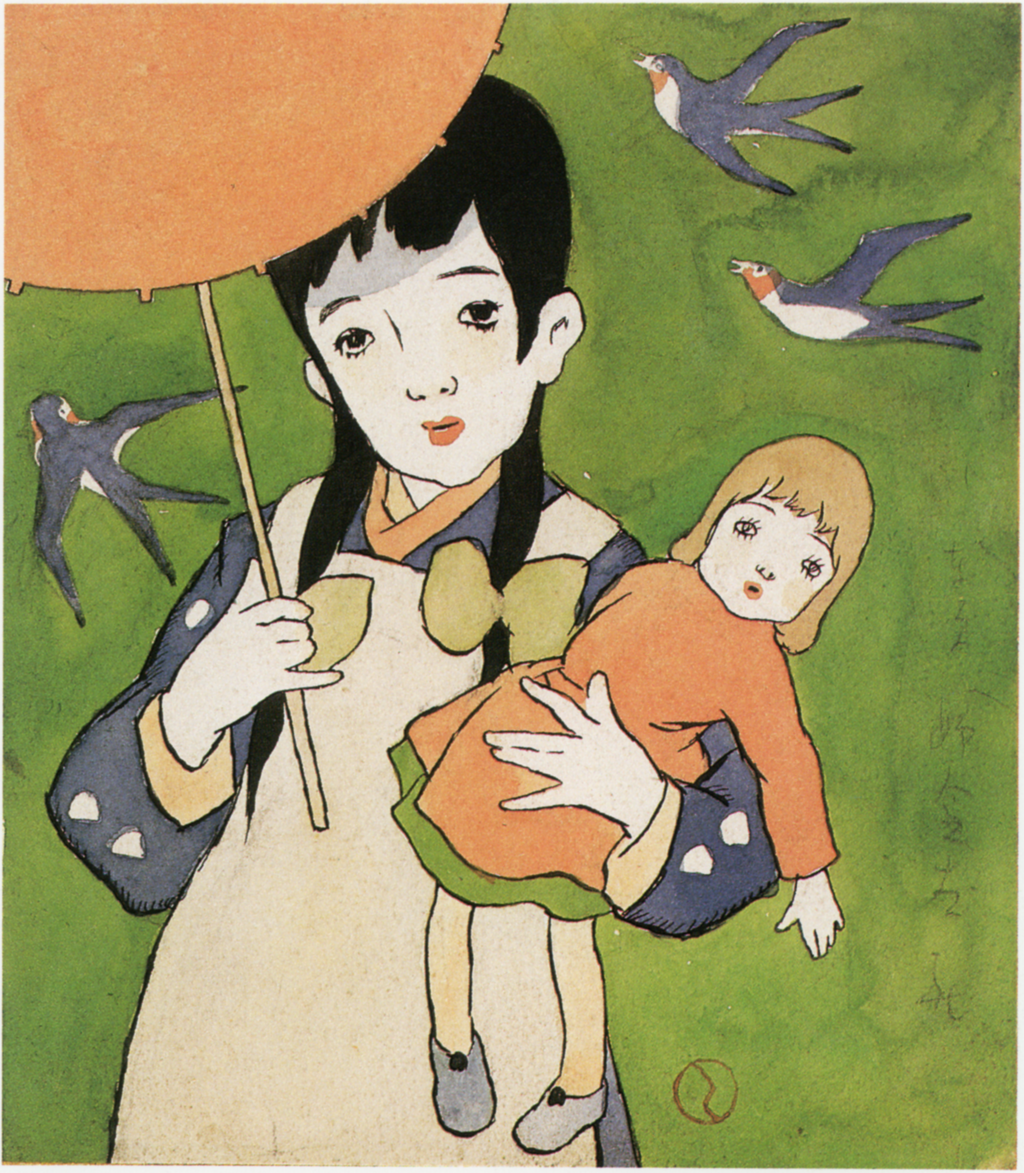 Mary McCartan, Fashion History and Theory
"My dissertation 'From the Shōjo to Hello Kitty' was an exploration of the rise and shifting perceptions of kawaii (the Japanese translation for cute) as both an aesthetic and culture in Japan. I wanted to chronologically trace some of the origins from the early twentieth century with the emergence of shōjo (young girl or maiden) artists, to the aftermath of Japan's involvement in World War II, to the rise of the Lolita subculture."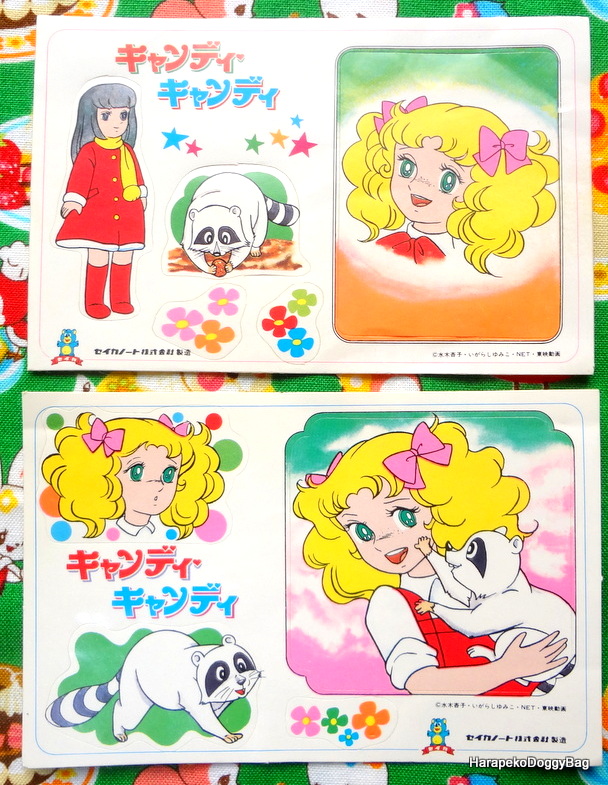 "It was important for me to acknowledge my position as a white Western woman researching a culture and country that was not my own. A lot of academic writers that had previously researched Japan and kawaii culture were Western too, so I felt it was important to step away from the 'objectivity' of a lot of fashion history and instead research by looking at ideas of perception through the work of Japanese artists, writers, magazines, news articles and decisions made by the government. The discussions I had in my focus groups with Japanese students pushed me to keep my mind open and their thoughts shaped a lot of my work."
"Working in lockdown posed its challenges, as I have always preferred to work outside of the home, preferably in a library environment, so I struggled to adjust to my newfound dining table workplace at first. In some ways, I was lucky that my work was purely writing, and I really felt for the students that needed studio spaces and equipment they otherwise would not have at home. Still, the work that they've managed to create in this time has been incredibly inspiring and brilliant."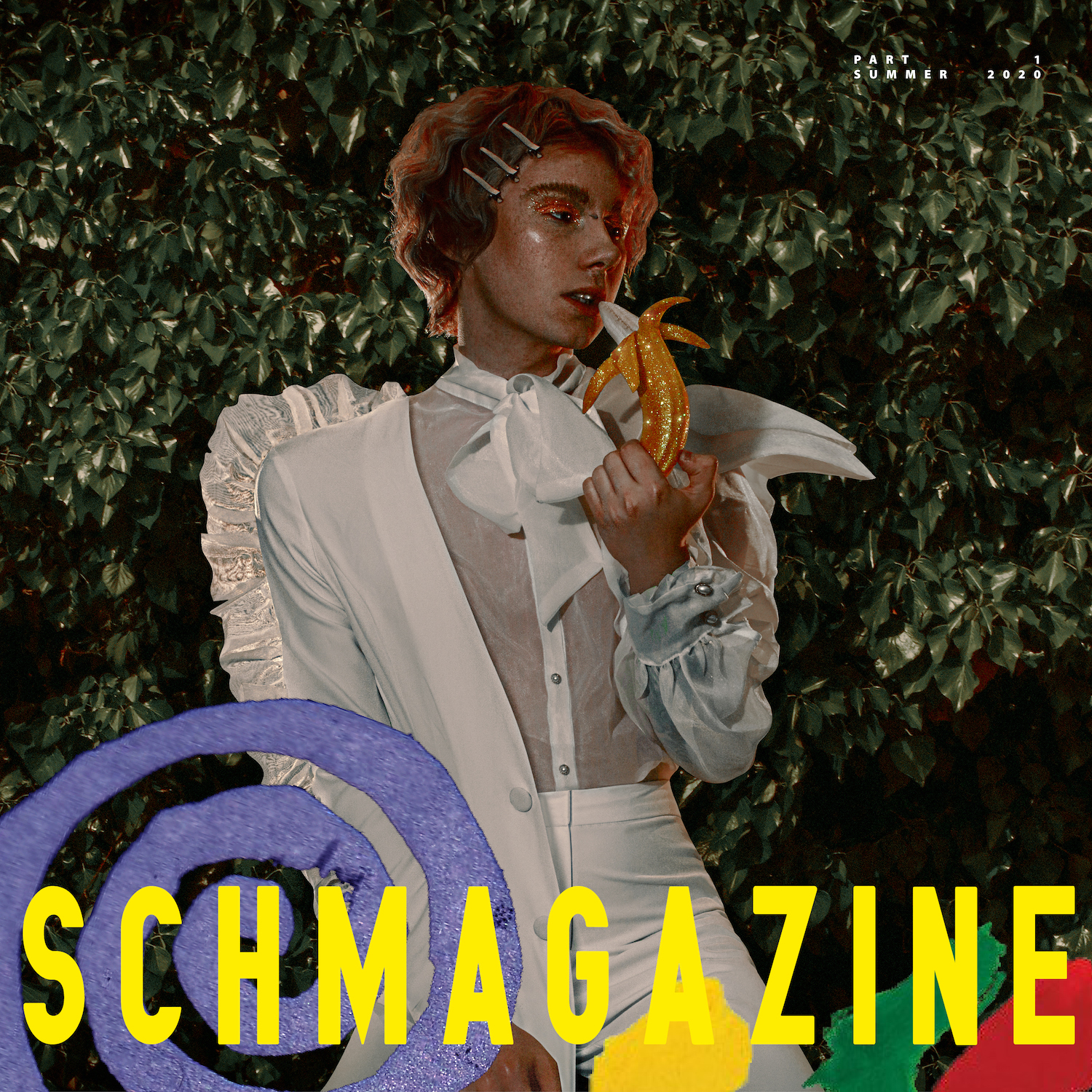 George Pistachio, Fashion Journalism
"Schmagazine is the embodiment of my fashion and queer experience, and everything I felt fashion magazines lacked when I was growing up. It's a square, printed publication which seems joyful and fun, sometimes even infantile, but dig deeper and you'll find a dark, sardonic underbelly. There are expeditions into the adult baby community, the alleged underground 'puppet mafia', interviews with icon Sue Tilley, image maker Gareth Wrighton and much more."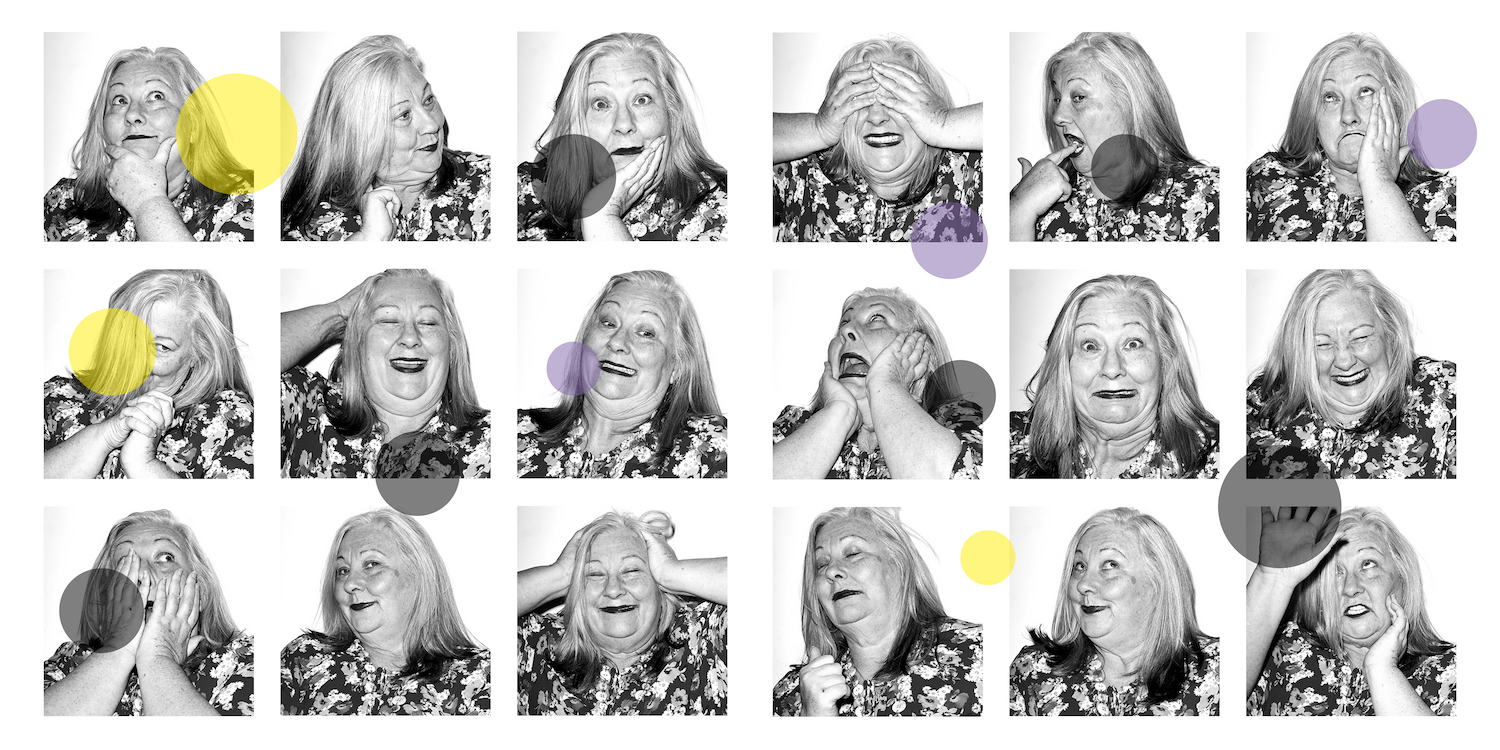 "Storytelling was essential. I wanted to imagine fashion in a less prescriptive, more boundless world, so I referenced a lot of graphic 50s/60s children's playbooks for Schmagazine's art direction. Camp is another crucial theme, because camp is often an armour, or a vehicle to present a strong message of defiance.
"As a graduating student journalist I sit on fashion's peripheries, so I get a top notch view of its (many) blemishes. If there's any light in recent events, it's that the industry has been forced to look around instead of navel-gazing. I always wanted Schmagazine to have the spirit of cabaret, balancing a way for readers to escape the world's nastiness with laughter, while not refusing to believe the nastiness exists."
Joseph Bates, Fashion Communication and Promotion
"My project's title is Lokko, an allegory for the idea of performing to the white gaze. I grew up in Hemel Hempstead, Hertfordshire, in a mixed race family. My mum is also mixed race with an English mother and a Ghanaian father, the latter of which she never really had a relationship with. I grew up going to majority white schools and only spending time with white family members aside from my immediate family. With this in mind I wanted to explore how I have flattened certain parts of my own identity with the purpose of performing to the people I was surrounded by and the consequences of that."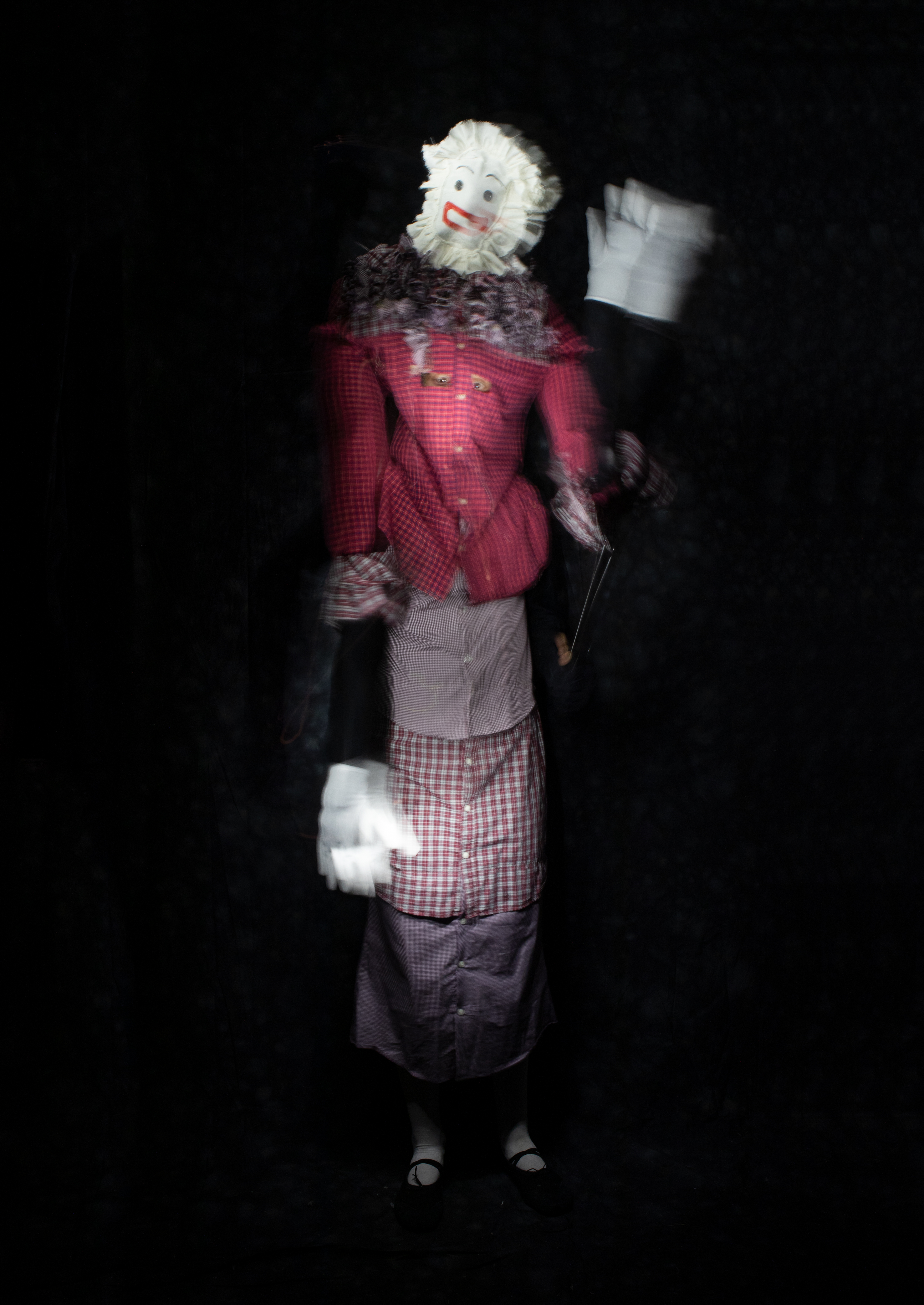 "I knew I was gay before I knew I was black so much of my process is reclaiming my history and heritage to build an internal world that I can draw from and put into my work. With that in mind, I don't just want to be shackled to just talking about my own identity. If you think critically enough about making anything, your own personal politics are going to be woven throughout and I'd like to think my work reflects that principle."
"Despite isolation, my process has been pretty much the same as before -- shooting myself at home in outfits that I have made, and styled from secondhand things I have collected over the years like a hoarder. I would say the biggest change was with my mindset -- realising that my worth isn't tied to productivity and not feeling guilty for going for a walk or talking to friends. I also taught myself how to use a sewing machine."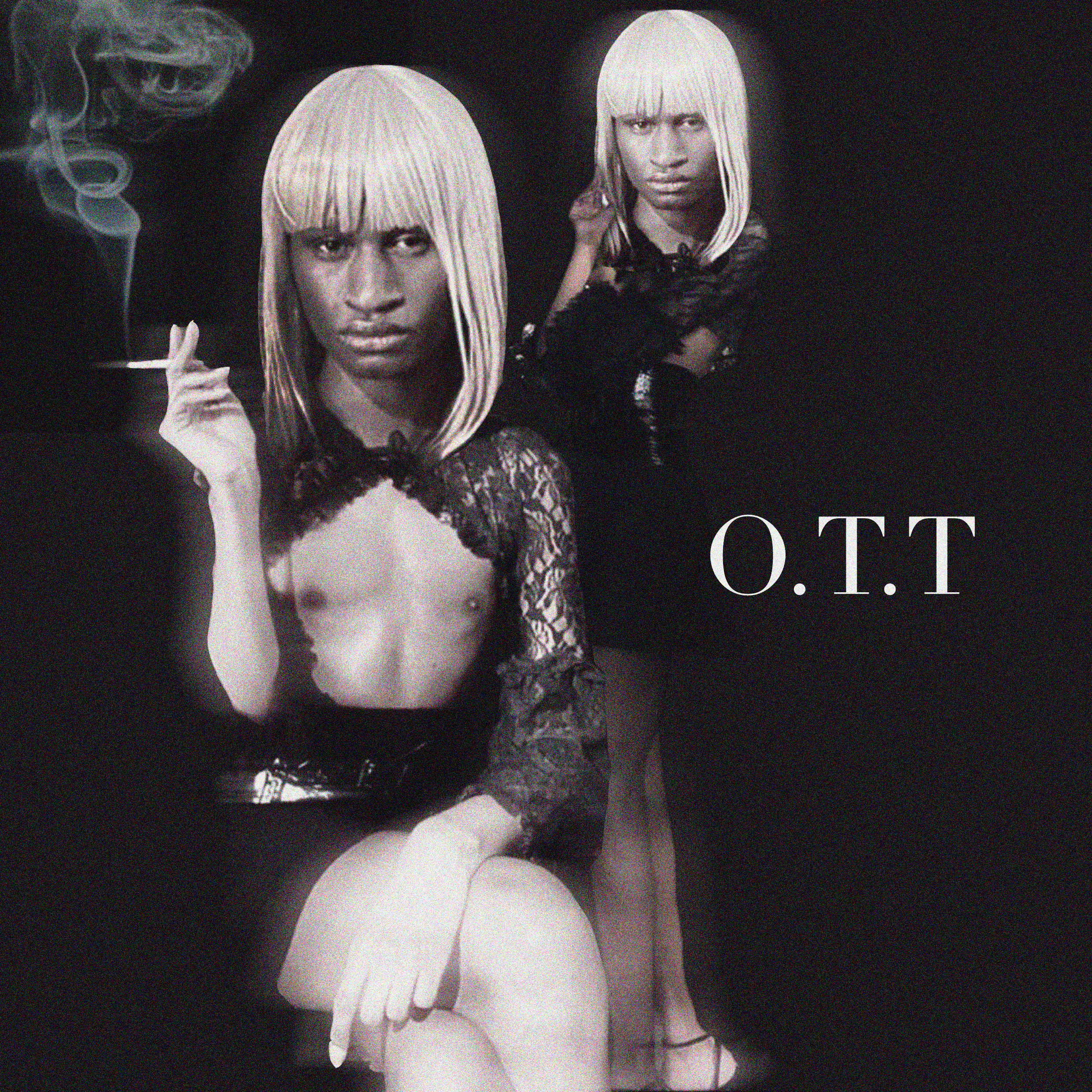 Trey Gaskin, Fashion Journalism
"My final project, O.T.T, is a digital media platform that celebrates everything in fashion, pop culture with an extra emphasis on Black contributions to the culture. Reflective of the ways we ingest information today, the site has a variety of both podcasts and articles. Like J. Cole, not everyone likes to read so I tried to give the kids information [in different formats]."
"I really wanted to spend some time exploring iconic camp moments and figures. Lil Kim is a camp icon so she needed a feature all about her. Pat Cleveland has that ethereal spirit and she is one of the most influential and legendary models of our time, so she needed to be celebrated. There had to be a certain energy for them to be included."
"As Black people, images of our pain and our suffering are constantly thrown in our face. When I changed my idea from a talk show to a digital platform, it was really important that I highlighted and celebrated Black joy, and Black excellence. I mean having Pat Cleveland on my podcast, a woman who has been such an icon not just in Black culture but in fashion, period, was so incredibly special to me. She has been a muse to every fashion visionary of the 20th century, and did it all at the height of the Civil Rights movement. With the piece on the anniversary of Lil Kim's Notorious K.I.M piece, speaking to Misa Hylton was such a beautiful moment because she is the reason why Hip Hop culture looks and feels the way it does today. So often our voices as Black people are diminished, and our stories are not highlighted. We are over that. Not today, Satan, Not at ALL!"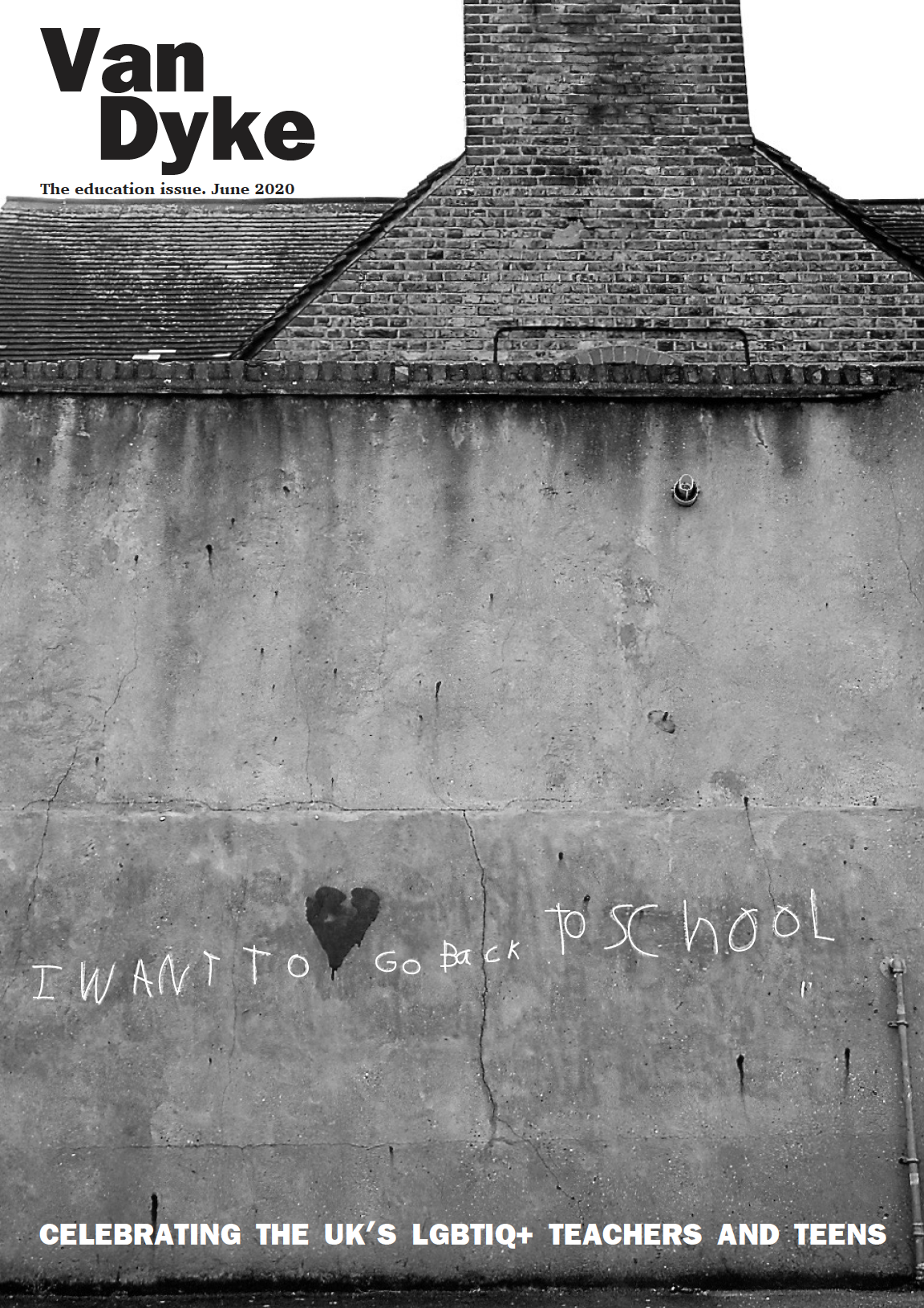 Isobel van Dyke , Fashion Journalism
"From September 2020, all schools in England will be required to teach about same-sex relationships and gender identity in lessons. My final project, eponymously named Van Dyke magazine, is a celebration of the new school syllabus. It comprises interviews with LGBTQI+ teachers and teenagers across the country, and highlights similarities and differences between those who grew up under the constraints of Section 28, and those who didn't.
"Section 28 was always going to be a big part of the discussion. But on top of that, I spoke to teachers about how their students' educations will differ from their own; what it was like suffering from gender dysphoria pre-internet; growing up as a trans man in an all-girls school; as well as what it's like to be a lesbian in fashion. I've also spent the last few months gathering quotes from various creatives, asking people to answer the question: 'What was your school experience like as a member of the LGBTQI+ community?', and have had some brutally honest, traumatic, but wonderful answers.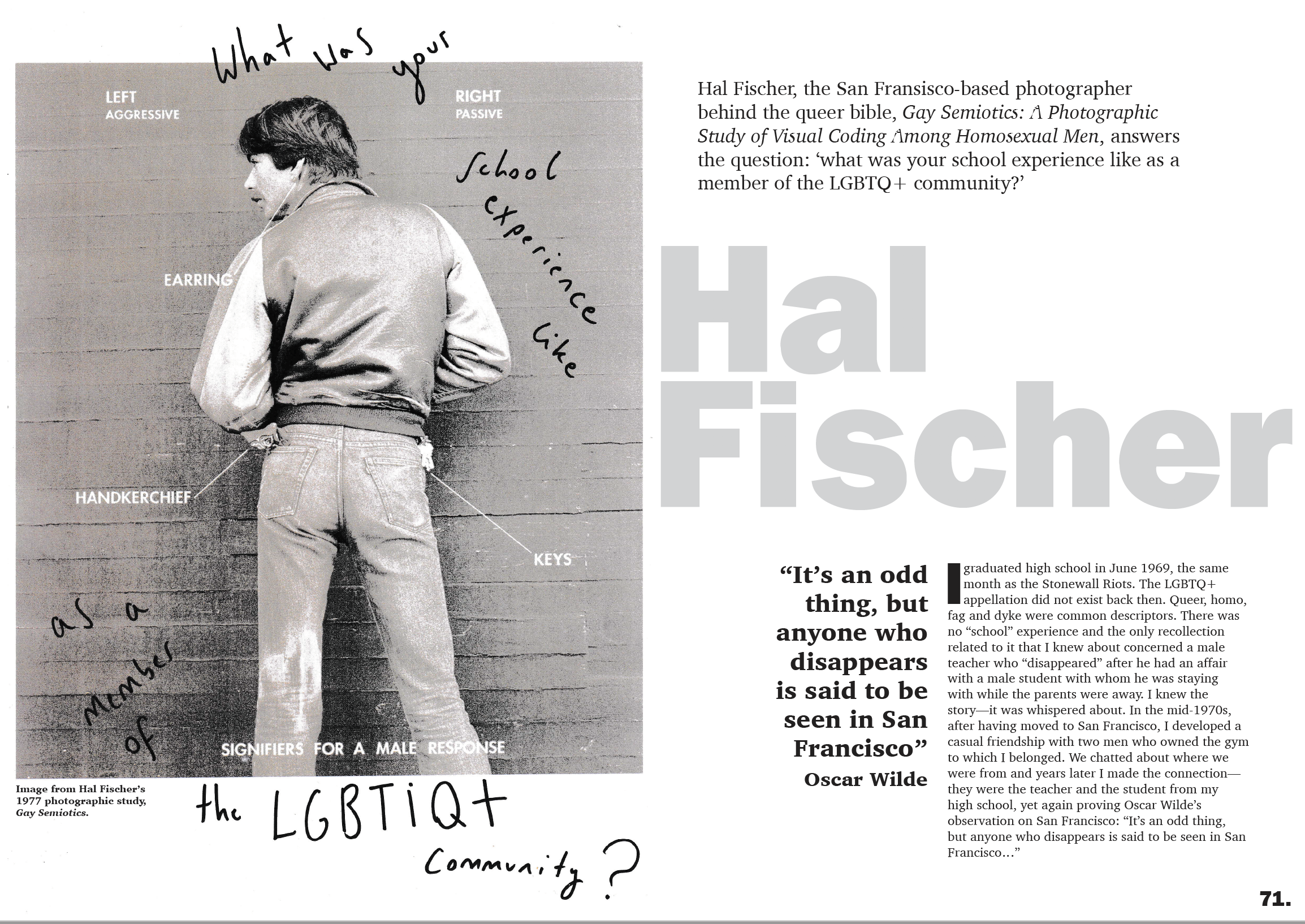 "Researching this project has shown me the many flaws in Britain's education syllabus. The Black Curriculum is a group founded in 2019, dedicated to getting Black history taught in schools as part of the UK syllabus. In British schools, towards the end of October kids are being taught about Guy Fawkes during the run up to Bonfire Night. What they're not taught is that October is also Black History Month. Even so, Black history should not be limited to one calendar month, but taught all year round. What began as a project celebrating how far society has come, ended in me realising just how far we still have to go.
"I'd also like to say that although the new curriculum is a win for the LGBTQI+ community, trans+ rights are being attacked as we speak and are in desperate need of support. The trans+ community is being threatened by both UK and US governments. We cannot hope for a better future whilst leaving part of our community behind us. We are in this together -- peaceful protests are happening on the 4 of July in Central London."
Credits

---
All imagery courtesy of students.