Celebrating the first nine years of AMI with the label's designer, Alexandre Mattiussi
The French designer discusses the importance of staying true to your creative spirit.
|
29 October 2020, 10:44am
As creative directors go, Alexandre Mattiussi is much like the brand he's led over the last nine years. He's charming, warm and down to earth. It's 9am in Paris when we talk, but over a Zoom call he's effusive and full of excitement. We're here to discuss the ninth anniversary (because nine is his lucky number) of the launch of AMI. "I'm turning 40 in a few days too," he begins, laughing and slightly disbelieving and still full of boyish efferescene. "I had lunch with my mother at the weekend and I told her I was turning 40 and she didn't believe me either. Time goes by so quickly, the last nine years have gone very quickly."
Over the last almost-decade, AMI has quickly grown into one of Paris's most interesting and successful young brands, a rarity in a city that often chews up young talent. Alexandre launched it with a simple idea and it is one he has stuck to since: to make clothes for himself, his friends and colleagues and people like him. It's a label created with real life in mind, but importantly it is also about finding the poetry of everyday life. He designs simple clothes that are beautiful and of a high standard with a focus on cut and quality over gimmick. It's a label meant to outlast trends.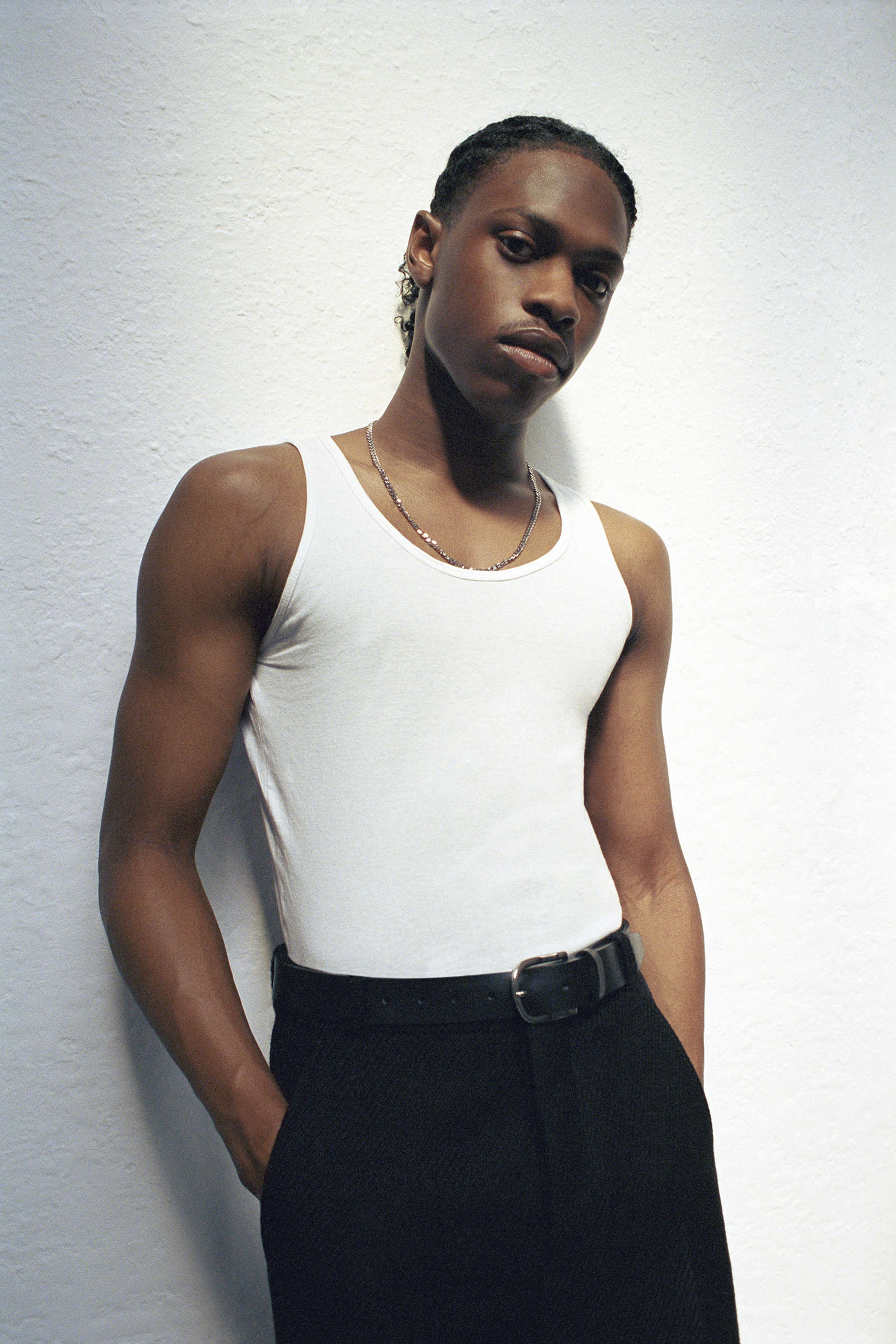 "I wanted to create a total wardrobe for a man," he says, of the initial idea that guided him when he launched AMI. "I wanted to be one place where you could buy everything you needed – I wanted to make the best jeans, the best white shirt, the best camel coat. These are the essentials of a wardrobe, and I think the creativity came from working with these essentials and finding a way to tell a story about them, because if you want to sell a white shirt you need to tell a good story about it. And I tell a story of Paris, but it's a bit of an idealised story of Paris, or old fashioned like a postcard, but it's a story that has magic to it. There's something theatrical to it too, and democractic. I think fashion needs to be for everybody. Some designers say they want to make people dream, but for me the dream needs to be realistic. I'm not interested in the haute couture show if all you can afford to buy is a red lipstick."
This principle has seen AMI grow into a label with ten stores around the world and 140 employees, but when he launched AMI Alexandre was doing everything – he was designer, accountant, producer and sales manager. A hands-on approach that he's spun out into creating a workplace that is about teamwork more than the celebrity or whims of a figurehead. He talks about wanting to create the most stress-free environment possible, and seeking to only work with good people and to forge nice, creative relationships. He thinks this creates the most creative environment possible. "I want to wake up every morning," Alexandre says, "and be happy to work and not to feel crazy. Over the last nine years, I feel my biggest success is staying grounded and staying true to myself.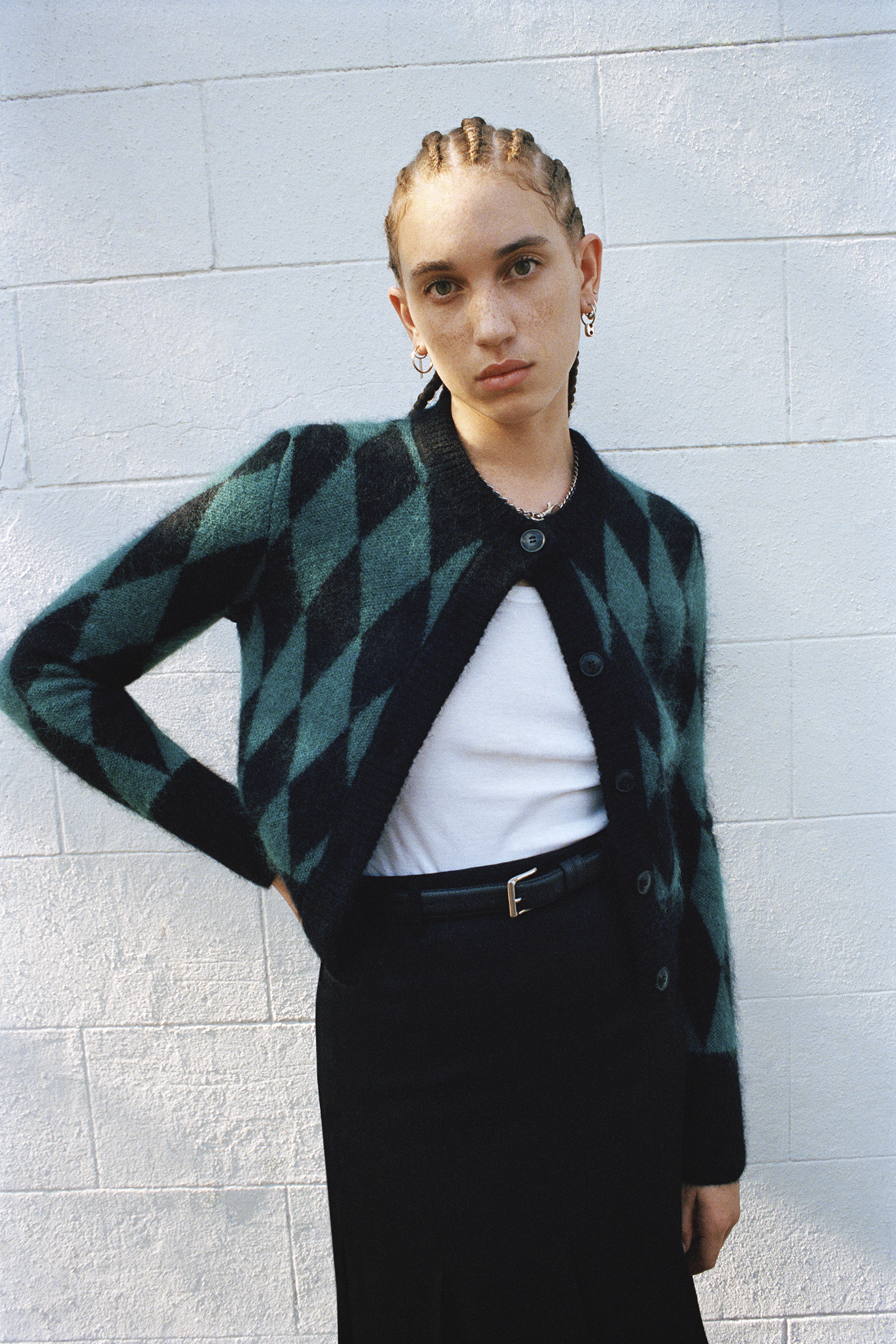 And as the label has grown, it is this feeling that has carried it forward and made sure it has not lost sight of its roots. The latest expansion of the label over the last few years has been introducing womenswear alongside the menswear. It happened naturally, Alexandre explains, and was led by the women who would come into the shop and buy the menswear.
"The womenswear industry is much more intimidating and to be a fashion designer in womenswear you really have to be a different kind of designer to who I am," Alexandre explains, "but from the start women would come to the stores and buy the men's clothing, and I was really happy because it was natural, and I needed to think about the womenswear as a natural thing and not something forced, I didn't want to rush into it, I didn't want any pressure."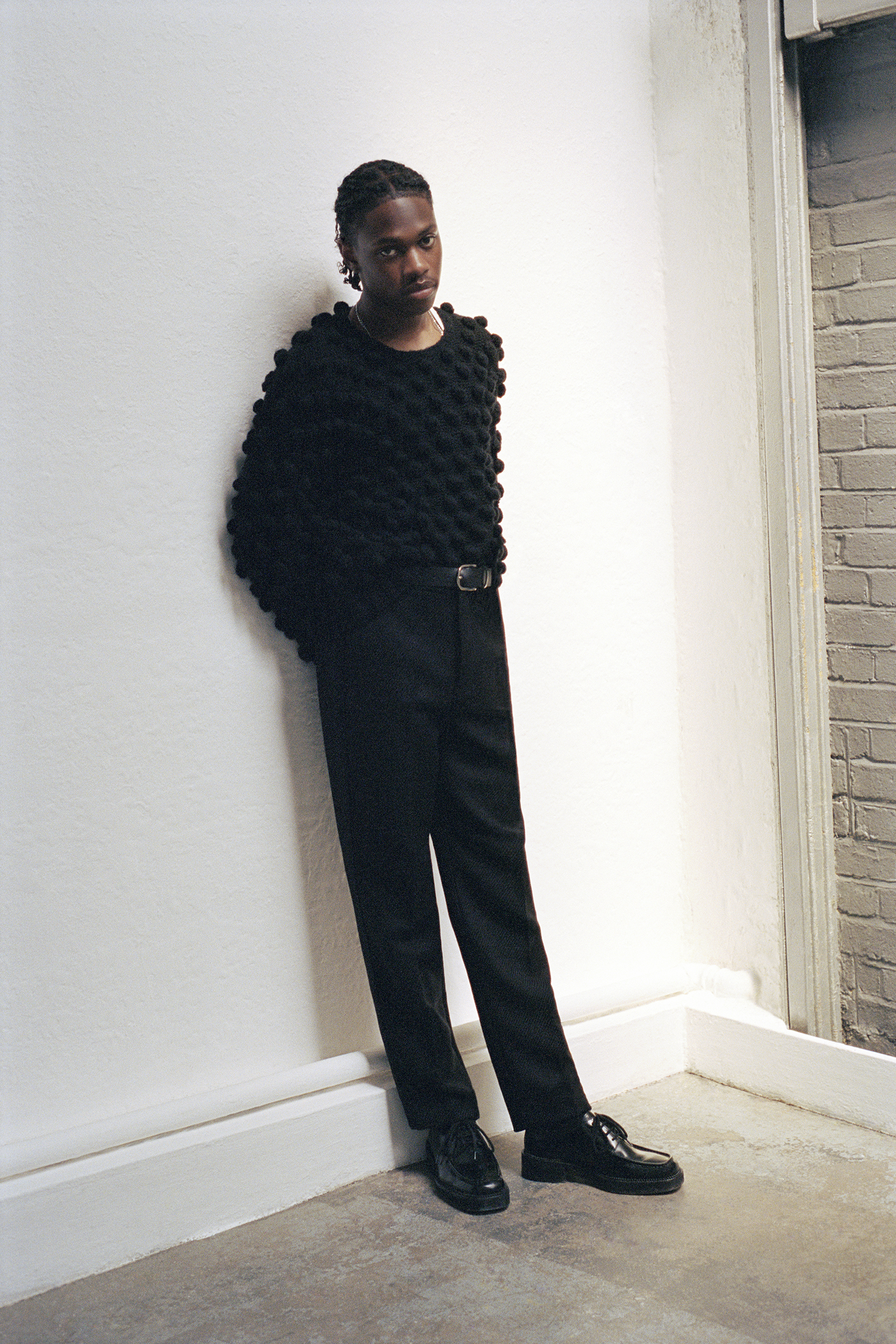 They're showing their next collection in Paris in October during womenswear week, after skipping the digital weeks in June and July. Alexandre didn't feel a digital show best fitted to the needs of the label, he still believes in the show as a vital creative space for a label, he thinks of it as a conversation you need to have face-to-face, a way to talk about the poetry and ideals of the label. "But there's no getting away from the fact it's going to be a strange fashion week," he continues. "It's going to be very local and very Parisian, but I just want to make a beautiful show and celebrate the brand."
As with many brands COVID-19 has proved challenging. For a few months Alexandre went back to his roots and reconnected with the basics of running a label, working alone in the office and doing everything himself again. He found it an incredibly creative time, despite everything. "I rediscovered that connection to doing what I love," he says. "It forced me to be a beginner again." COVID-19 has also refigured how we connect to what we wear. "Who do we dress to be seen by?" Alexandre asks. "The element of seduction in fashion changes, what makes clothes intimate now? It's been very interesting as a designer to explore this new idea of comfort, feeling beautiful for yourself, reconnecting to your clothes." You feel it's been a very interesting and fruitful time for Alexandre to take stock of everything the last nine years has thrown at him. And the next nine? What's in store? "The world is big and I am not ashamed to grow," he says, laughing.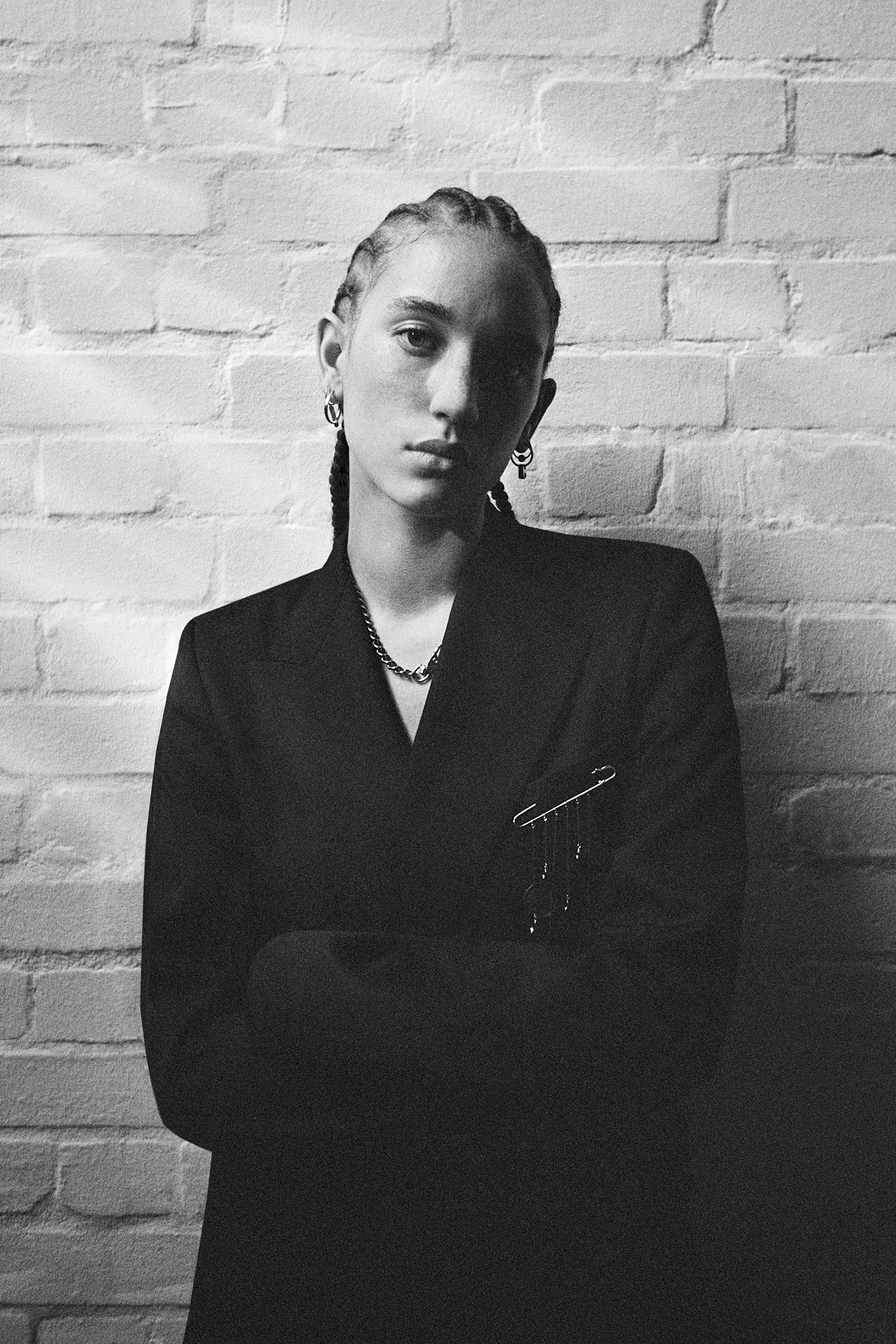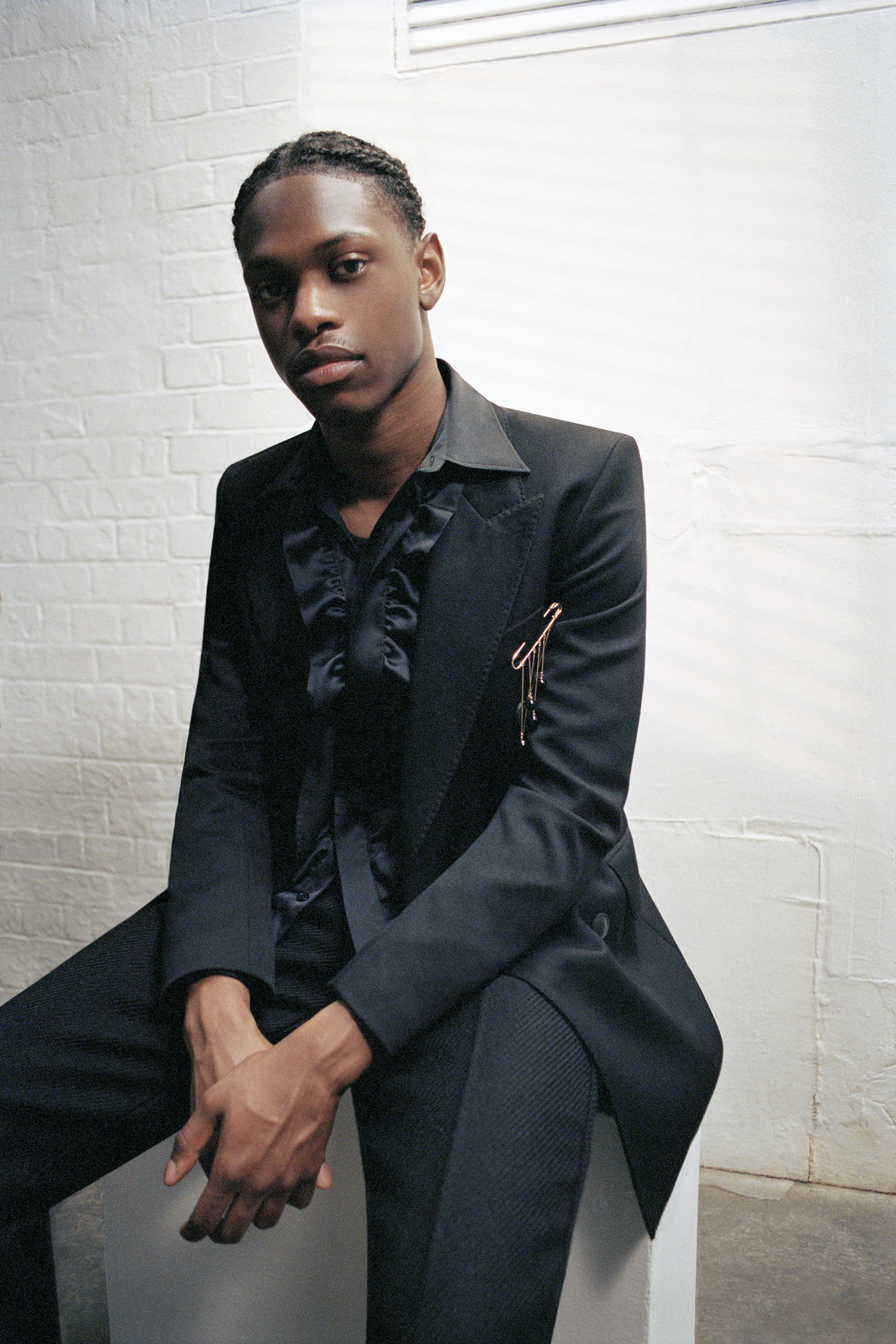 Credits
---
Text Felix Petty
Photography Ian Kenneth Bird
Styling Louis Prier Tisdall
Tagged: