It's almost the deadline for the Global Design Graduate Show 2020
Upload your portfolios by the 31st of July to have your work assessed by i-D and ARTSTHREAD.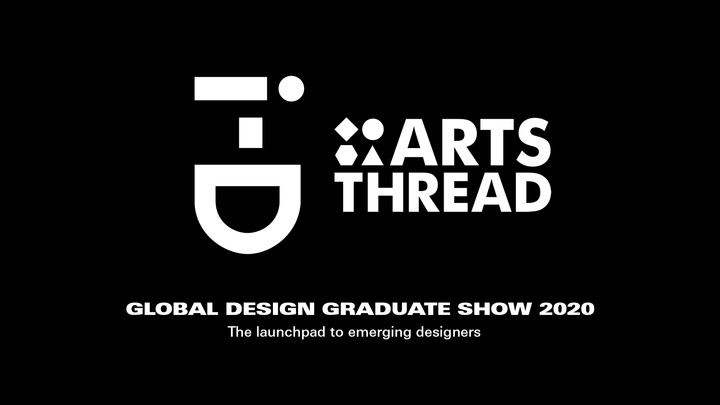 The deadline for the Global Design Graduate Show 2020, for which i-D teamed up with ARTSTHREAD, is tomorrow. It gives students of the class of 2020, in any art or design undergraduate, a chance to showcase their work this summer, despite degree shows being cancelled.
If you haven't submitted your work yet, to the ARTSTHREAD website, and have it assessed by Alastair and i-D, here's how. By the 31st of July, you'll need to upload your work to the ARTSTHREAD website, and complete the i-D and ARTSTHREAD Global Design Graduate Show 2020 Entry Form. You can either upload your graduate project, or make a portfolio submission that focuses more on the journey than the outcome -- we appreciate it's been hard to make work without access to university resources.
For more hands-on advice on how to document, edit, curate and upload your creative process portfolio -- mixing images with portfolio pages and persona video statements - please visit the Q&A with Jens Laugesen, the Creative Director of ARTSTHREAD, and Global Design Graduate show 2020 here.
As this is in fact a competition, awards will be given in a variety of categories including Fashion, Photography, and Journalism. To help you get there, ARTSTHREAD will be hosting masterclasses, webinars with key industry mentors, judges and award partners, as well as sharing practical information on how to make your project stand out.
It's free to apply. Shortlisted designers in all the different art & design categories will be announced on August 15th, and it is possible for the public to view their profiles, interact and vote for their favourite creatives until September 14th 2020.
The winners will be announced during London Fashion Week and London Design Festival in September, and featured in i-D. An innovative online ARTSTHREAD GDGS 2020 talent showcase will be launched in New York in partnership with Design Pavilion and NYC Design in October. Find out everything else you need to know here.
For more detailed weekly updates on competition info, and industry panel portfolio advice please sign up for the ARTSTHREAD newsletter.