Photos capturing the queer joy of Northern England in the 90s
From Leeds to Liverpool, Manchester to York, Stuart Linden Rhodes' pictures are testaments of a golden era of gay clubbing.
|
24 November 2021, 12:20pm
"Dance floors during the 90s looked quite different to how they do now," says Stuart Linden Rhodes, a Yorkshireman who recently stumbled upon his impressive archive of queer club photography. "Tank top vests, waistcoats or being totally topless were all part of the dress code in the early 90s. People were much less body-conscious back then."
Raised in Halifax, West Yorkshire, Stuart's interest in photography started when he saw a competition advertised in a local queer magazine. As the first runner-up, his review and images were published in the print edition. Not long afterwards, his friend Terry George (the founder of Mr Gay UK) launched his queer magazine APN (All Points North), which documented gay life in the North. He called upon Stuart to take ownership of the magazine's scene reviews.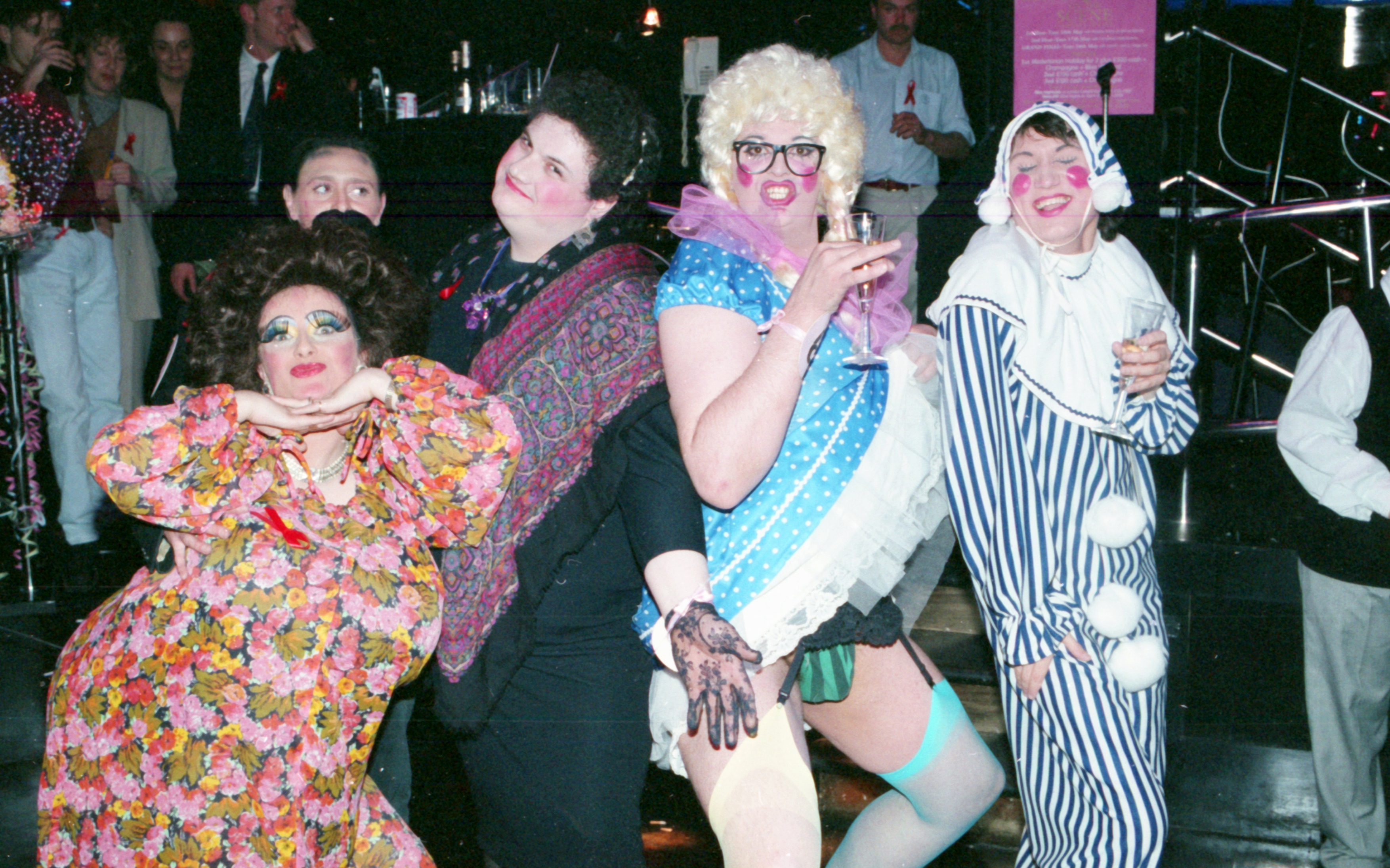 His new role meant that during his 30s, he was a teacher by day, but when the sun went down, he'd pack up his camera and drive to Liverpool, Leeds, Manchester, Newcastle and more to chronicle the cities' flourishing gay club scenes. Despite the fact that Section 28 was still in place, Stuart saw the era as a pivotal moment. "I always say that the 90s was when the gay community came out of the closet and onto the streets. It was starting to be accepted by the mainstream media and society. We saw the change in legislation around the age of consent, and went from having small bars to places like Cruz 101 and Paradise Factory, these huge spaces that could hold 1000s of people. You had Garlands in Liverpool and Leeds had Confetti's. The clubs were getting big names coming in to perform like Boy George at the end of his Culture Club days or the early days of Take That and the Minogues. Suddenly everyone wanted to be involved. There was this real blossoming of gay communities in towns and cities across the north of England."
Stuart images highlight the joy of queerness in many different guises, even when the AIDS crisis had cast such a dark shadow over the lives of so many. "It was a totally different time. In all the pictures, instead of mobile phones, people are holding cans of lager. It was a lot freer and less segregated as well. You've got these shots and it's a complete melting pot of each subsection of the queer community in one photo, all enjoying themselves as a group."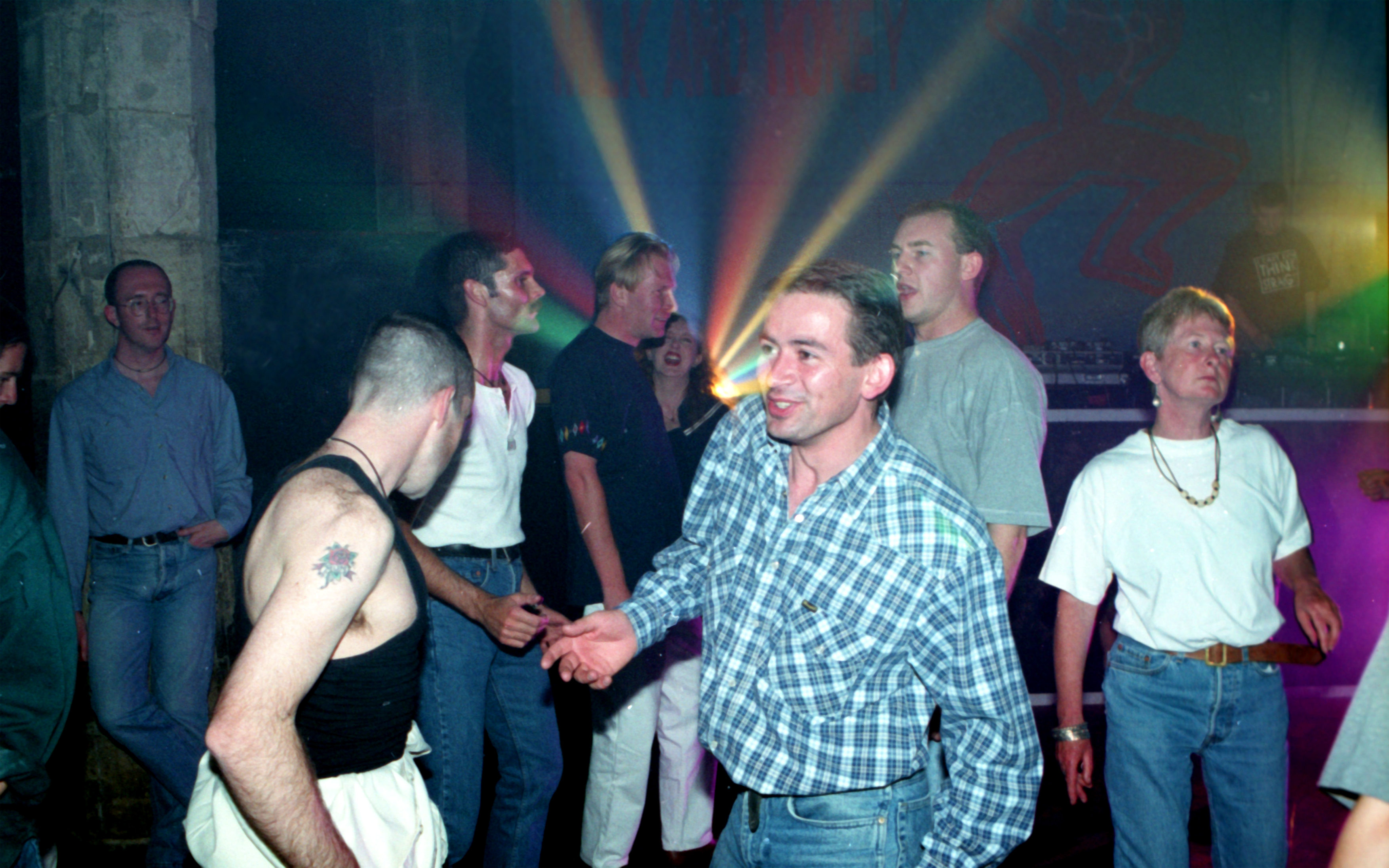 By the end of the 90s, the queer scene was starting to shift. The playful pop music of the late 80s and early 90s had started to go out of fashion, and in its place came the more hedonistic acid house scene. "I did a double-header one night. I went to Garlands in Liverpool and then to a new club in Manchester called Danceteria and it didn't open until 2am. The music was horrendous and I just thought, 'I'm done, I can't do this anymore. That is me finished' and so it came to a natural end."'
Stuart's negatives collected dust for the next three decades. He had always intended to digitise them all, but the daunting task of scanning thousands of images was one that required a lot of time and determination -- the kind that only a national lockdown can offer. Once he had digitised the first few images, he was determined to finish, with the whole process taking him a year to complete. "I thought, 'what will I do now? I guess I'll just put them on Instagram and see if people like them.' Well, thousands of people did. The comments came in. You had the poignant one about loved ones who had died, so that was quite sad, but there was a real mix."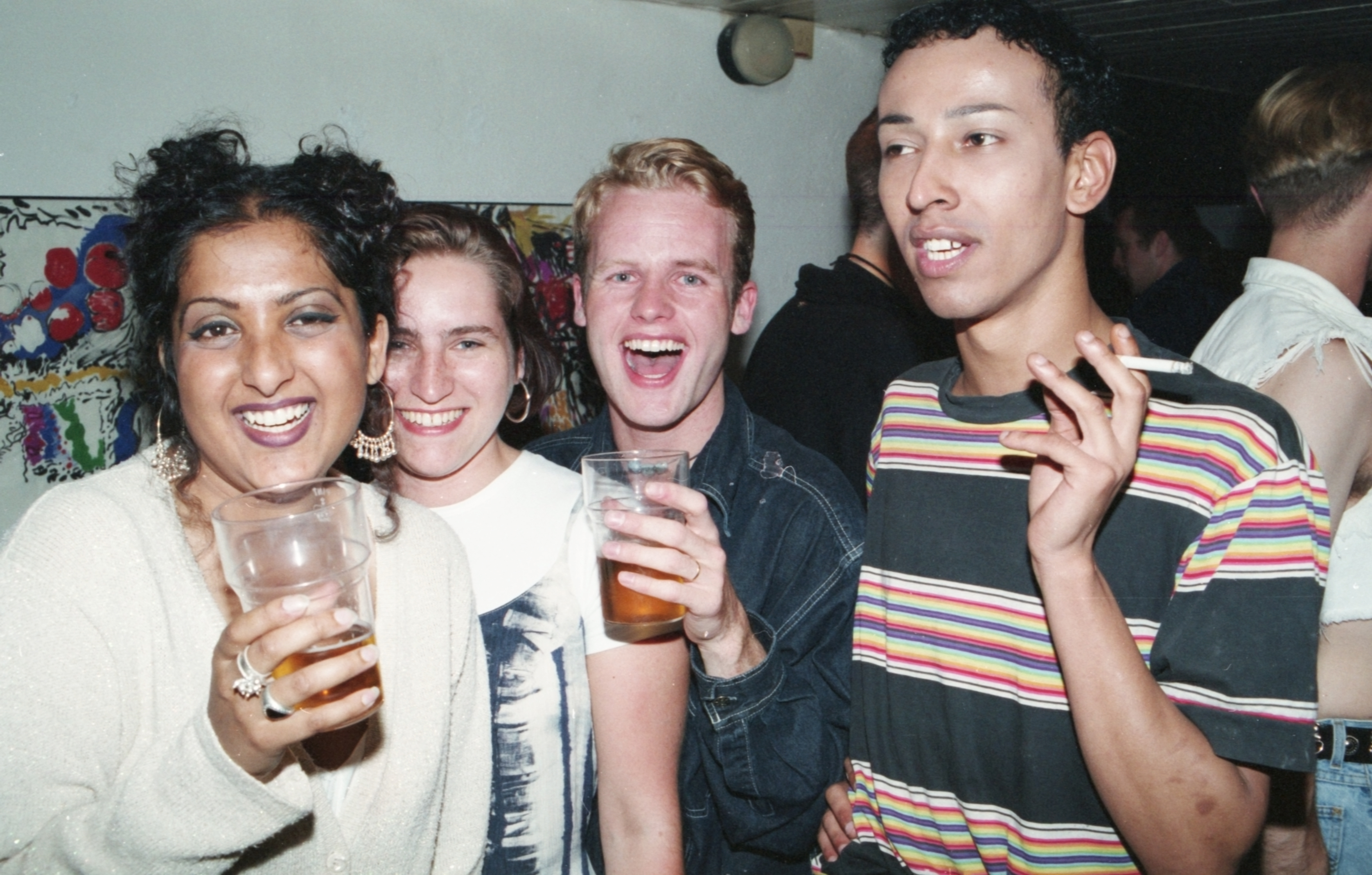 With the Instagram follower count continuing to grow, it wasn't long before fans started requesting a print publication for the images. Stuart believes his is one of the only full archives of queer clubbing in the North during the 90s, and feels that the images document a moment that often gets overlooked by scenes in London. "Regardless of who took the photos, I think they deserve to be seen and that history needs to be told. It's really important because the modern generation today, like my generation, didn't appreciate our generation before us, and it has come such a long way."
Despite interest from various publishers, Stuart felt that it was important to have creative control over the book, to create something specifically for fans of the Instagram page. Alongside his creative partner and editor Joe Ingham, he's set up a Kickstarter to fund the project. "We noticed when we were going through the negatives that there were quite a few celebs in the pictures. We thought it would be a great idea if we could get them to contribute something, so we contacted them all and sure enough they've all come back and written a little something. There's a pre-Spice Girls Mel B, there's Julian Clary, Boy George, Paul O'Grady, Sue Pollard," Stuart says. "I'm quietly proud of them. At the time, as a self-taught photographer, I was like 'oh they're alright' but looking back I think they have stood the test of time and now being slightly detached from them, I can go 'Oh I caught something there', so I'm quietly proud of them and the story that they tell."
To read more about the project and support the Kickstarter, click here.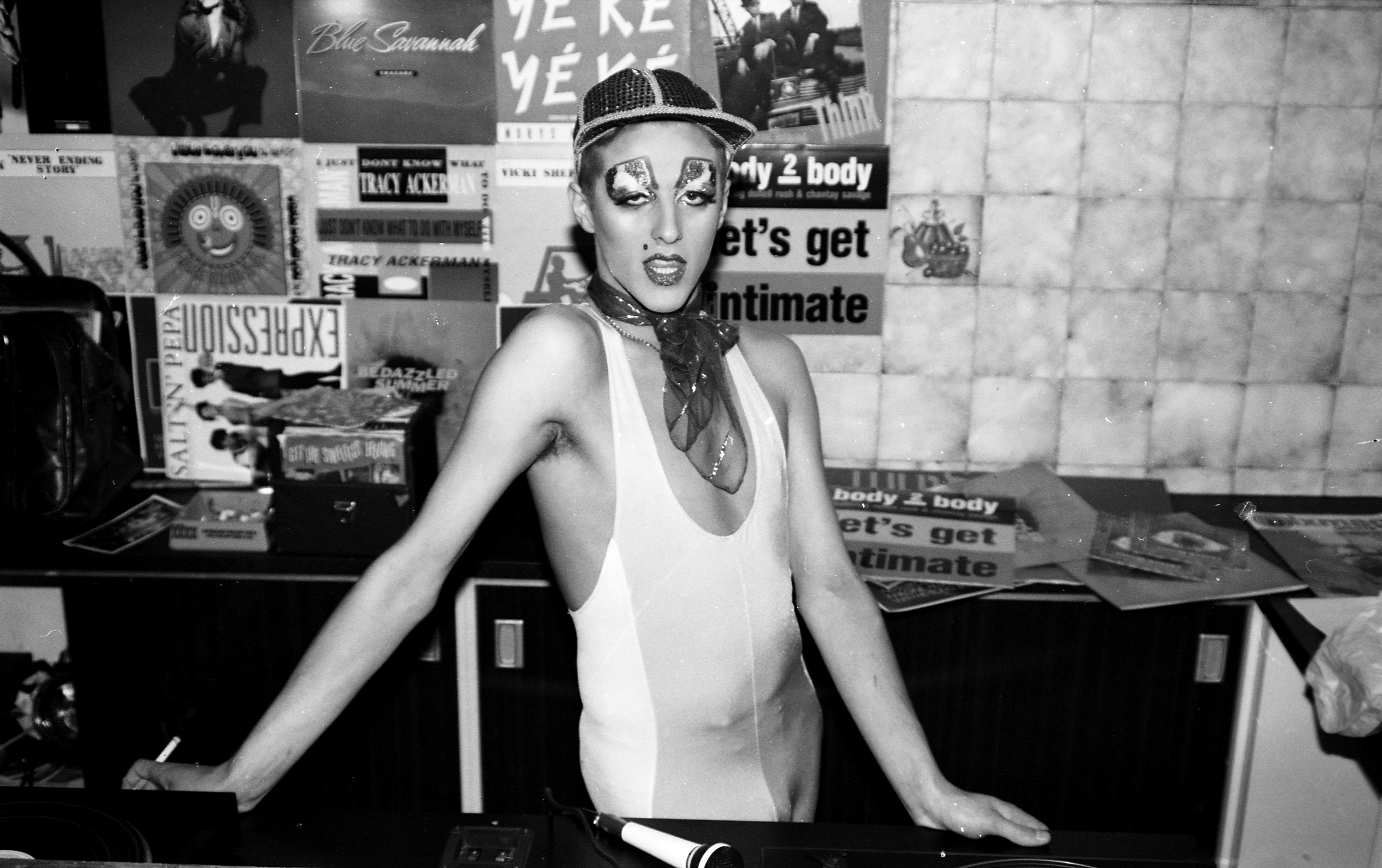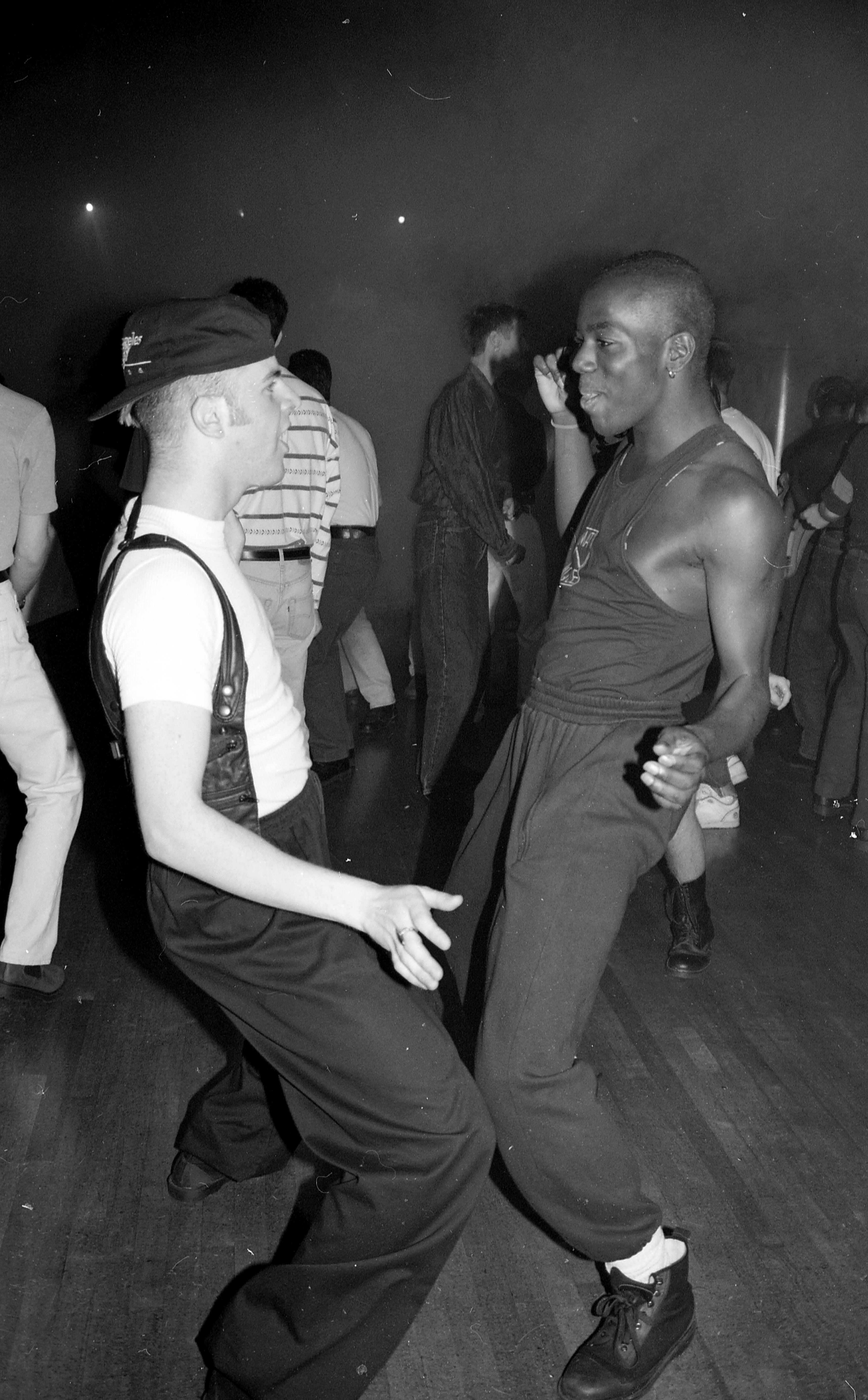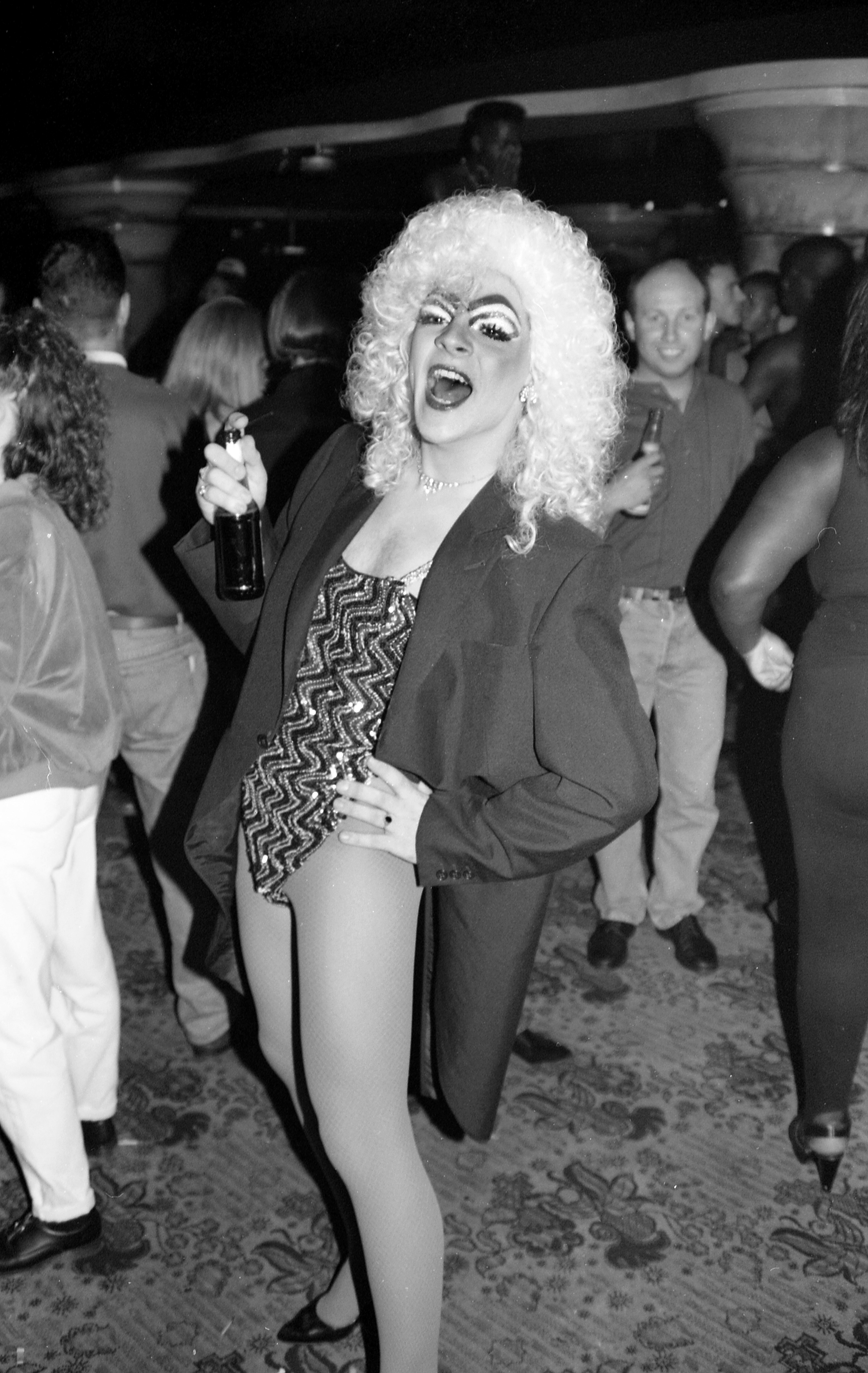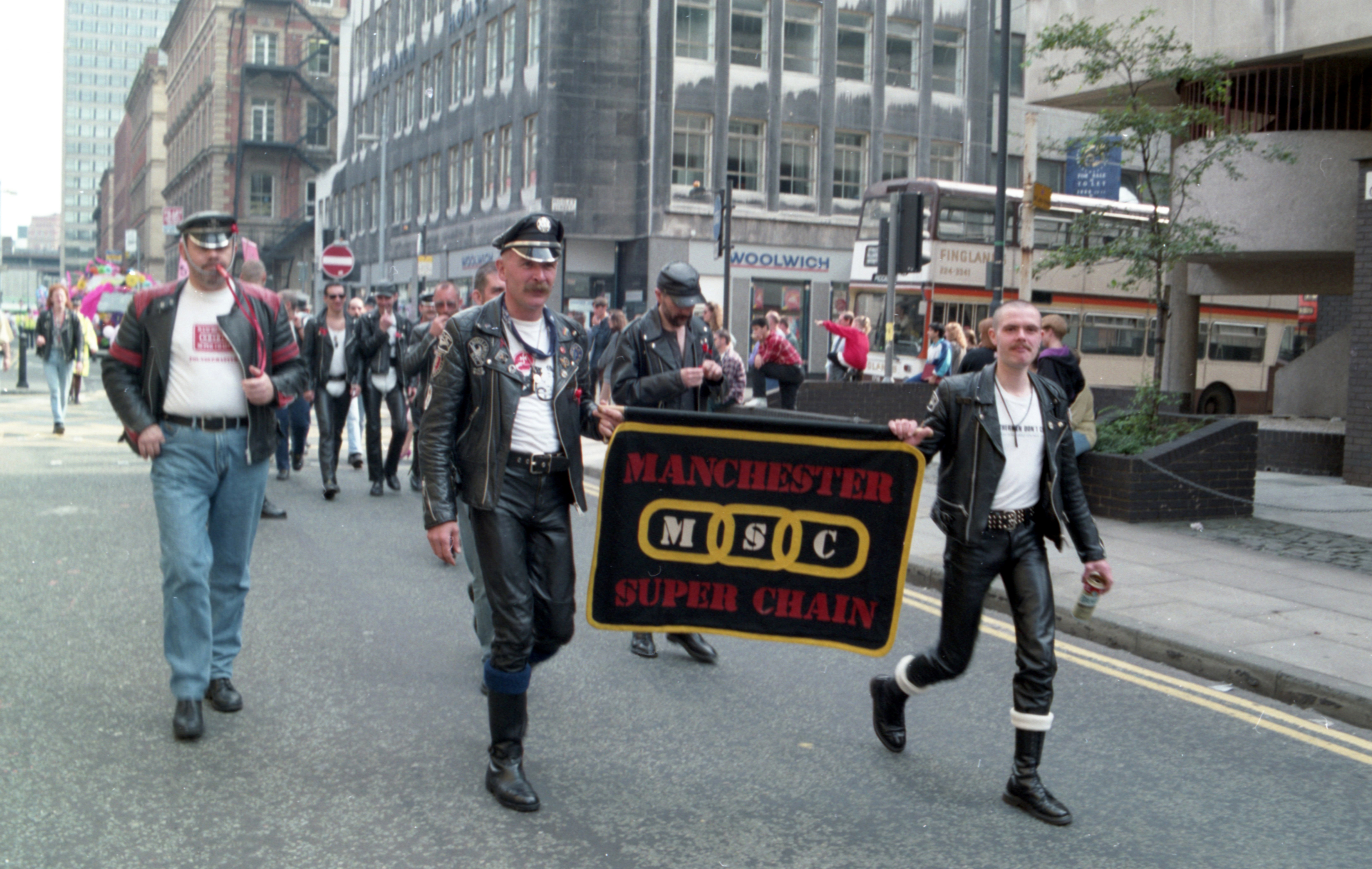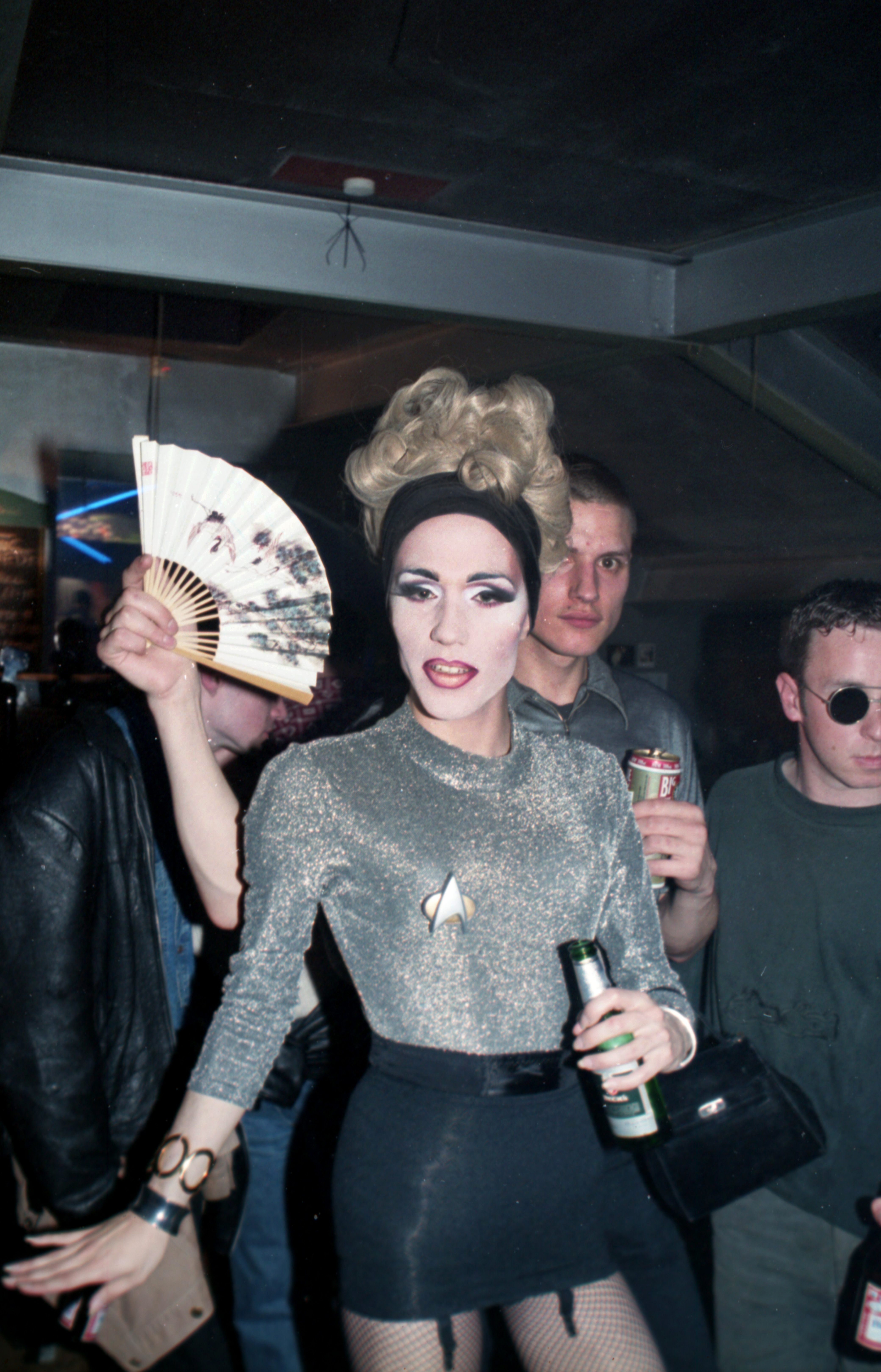 For more photography stories, follow i-D on Instagram and Tiktok.
Credits
---
All images courtesy Stuart Linden Rhodes
Tagged: