Collaboration by any other name! What's in fashion?
Your one-stop-shop for this week's fashion news to know.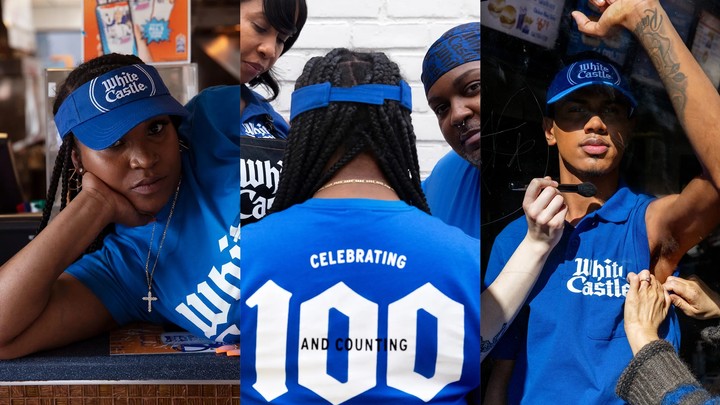 Image courtesy of Telfar
'Collaboration', 'crossover, 'mutual contamination'…. whatever you want to call, this week's round-up is a testament to the power of working together. Whether it's Maisons at the industry's top-tier 'hacking' one another à la Gucci and Balenciaga, young, independent designers linking up to create exclusive, hand-wrought products to sell on London-based online retail platform APOC, or Telfar continuing their collaboration with cult American hamburger chain White Castle, the past seven days have been filled with reminders of how much better fashion can be when it's the result of a cross-pollination of ideas. That's not all though! We're also bringing you a raft of the haute-est products, including the return of tiny sunglasses and couture-made-ready-to-wear from Kim Jones Fendi debut! We do spoil you, you know! Here's what's in fashion.
Saint Laurent taps Jim Jarmush for its latest film
Missing the cinema? Fear not, Saint Laurent has got your back. The French house has just released a short film for you to enjoy from the comfort of your own home. And though you may not be able to recline on plush velvet chairs, the cast is starry enough to leave you dazzled: Charlotte Gainsbourg, Indya Moore, Julianne Moore and Chloë Sevigny. Yes, they all star in French Water — a surreal, trippy flick involving a mysterious dinner party and each of the stars extolling their love for… water! Hydration is key, after all. As is a fabulous wardrobe of marabou-trimmed dresses, patent leather trench coats and louche silk YSL shirts. Directed by indie darling Jim Jarmusch (Strangers in Paradise and Coffee and Cigarettes), it is the latest cinematic collaboration between creative director Anthony Vaccarello and directors including Wong Kar Wai and Gaspar Noé. "Since I joined Saint Laurent, I am keen to strengthen the relationship between fashion and cinema as for me Saint Laurent is a house of cinema and fantasy," Anthony told us. "These movies come from a deep desire to collaborate with the geniuses of the cinema industry." Genius indeed! OA
Fendi brings couture to the masses… well, ish
We've seen a fair few collections since January, and yet, Kim Jones' couture Haute Couture debut for Fendi still lives fresh in our minds. The embellishments, the swoon-worthy satin draped, the gowns fit only for goddesses… if only we non-couture client mortals could get our hands on a physical token of this moment of modern fashion history. Well, now you can! Drawing on the themes that characterised Kim's first official outing for the Roman house, a new capsule that translates the collection's romance and Orlando-inspired androgyny into ready-to-wear is now yours to own. Though technically accessible to all, you'll have to move pretty quick to get your hands on a piece — the capsule, which launched yesterday, is only available to purchase from nine stores worldwide — including Fendi's flagship stores in London, Paris, Seoul, Shanghai and Tokyo —and it's only on the rack for the next two weeks. On your marks, get set… MS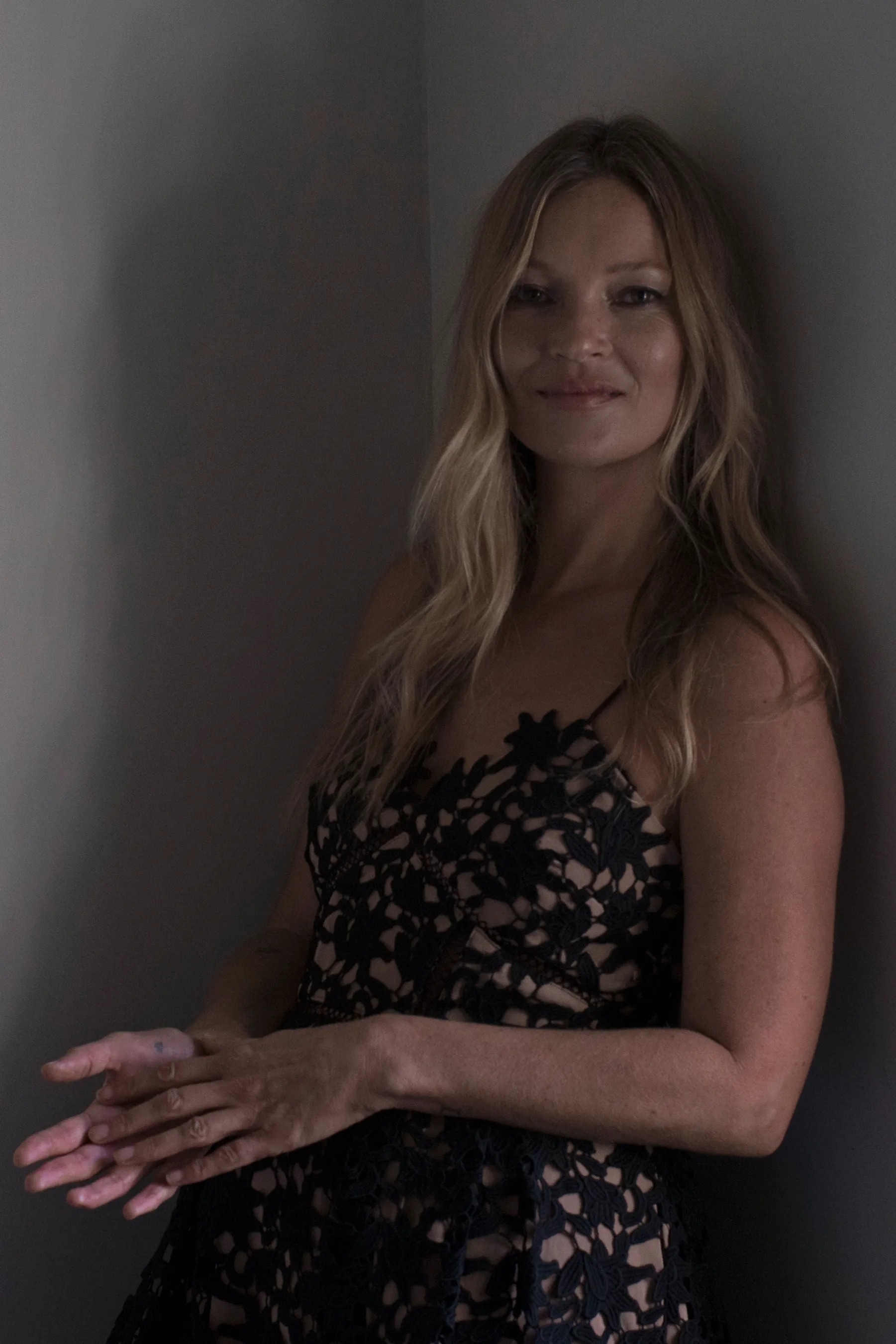 Self-Portrait's new campaign is an i-D family love-in
Sometimes, there are two people you would just think have met — Nigel Shafran and Kate Moss, for instance! Both are icons of 90s fashion photography — and eternal members of the i-D family. And yet, they only just met, courtesy of London-based label Self-Portrait, which brought the pair together for its latest campaign. The images, shot in Gloucestershire, capture fashion's mood of the moment: a collective anticipation for our emerging back into the world into beautiful clothes, specifically Self-Portrait's lace cocktail dresses and satin tailoring. In typical Shafranian fashion, the photos are pared-back, honest and intimate. "I loved that I got to shoot with Nigel …finally!" Kate told us. "It's funny that we hadn't ever worked together until now. We had a very happy day, filled with lots of laughs and optimism." And isn't it infectious? OA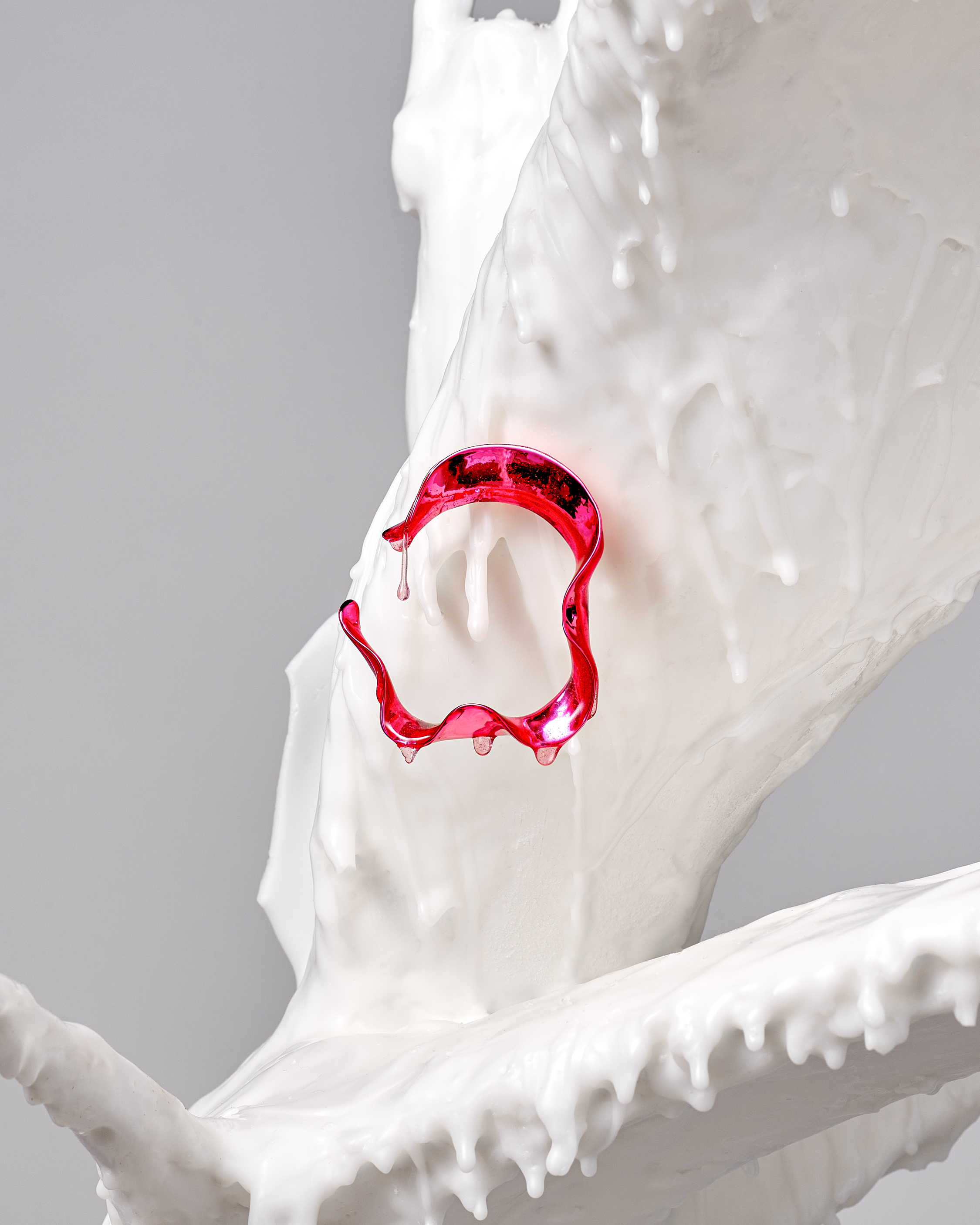 Hugo Kreit and Mateo Garcia blur the boundaries of art and jewellery
We know that this column's called 'What's in fashion?', but darlings, what's more in fashion right now than jewellery? Just take a look at last night's barrage of Balengucci bling if you need proof! One of our favourites in the field right now is, of course, Hugo Kreit, Paris' numéro un purveyor of what he calls "alien jewellery". For his most recent project, 'Origins', he's turned his focus away from wearables, teaming up with a series of artists to reinterpret pieces from his TEARS collection. "Originally trained in Applied Art and Industrial design, I've always had a multidisciplinary approach," he says. "I like to use my brand as a platform to converse with different people, in various fields and techniques." Here, he's teamed up with sculptor Mateo Garcia, who, incidentally, was a classmate of his back when they both studied industrial. "I was always drawn to his ability to express clear emotions with abstract shapes," Hugo says, noting their shared "material-driven and […] sculptural approach." The resulting pieces are the result of a delicate harmony; of the "soft, poetic" features of Mateo's world, and the "synthetic and more grotesque" aspects of Hugo's, he says. MS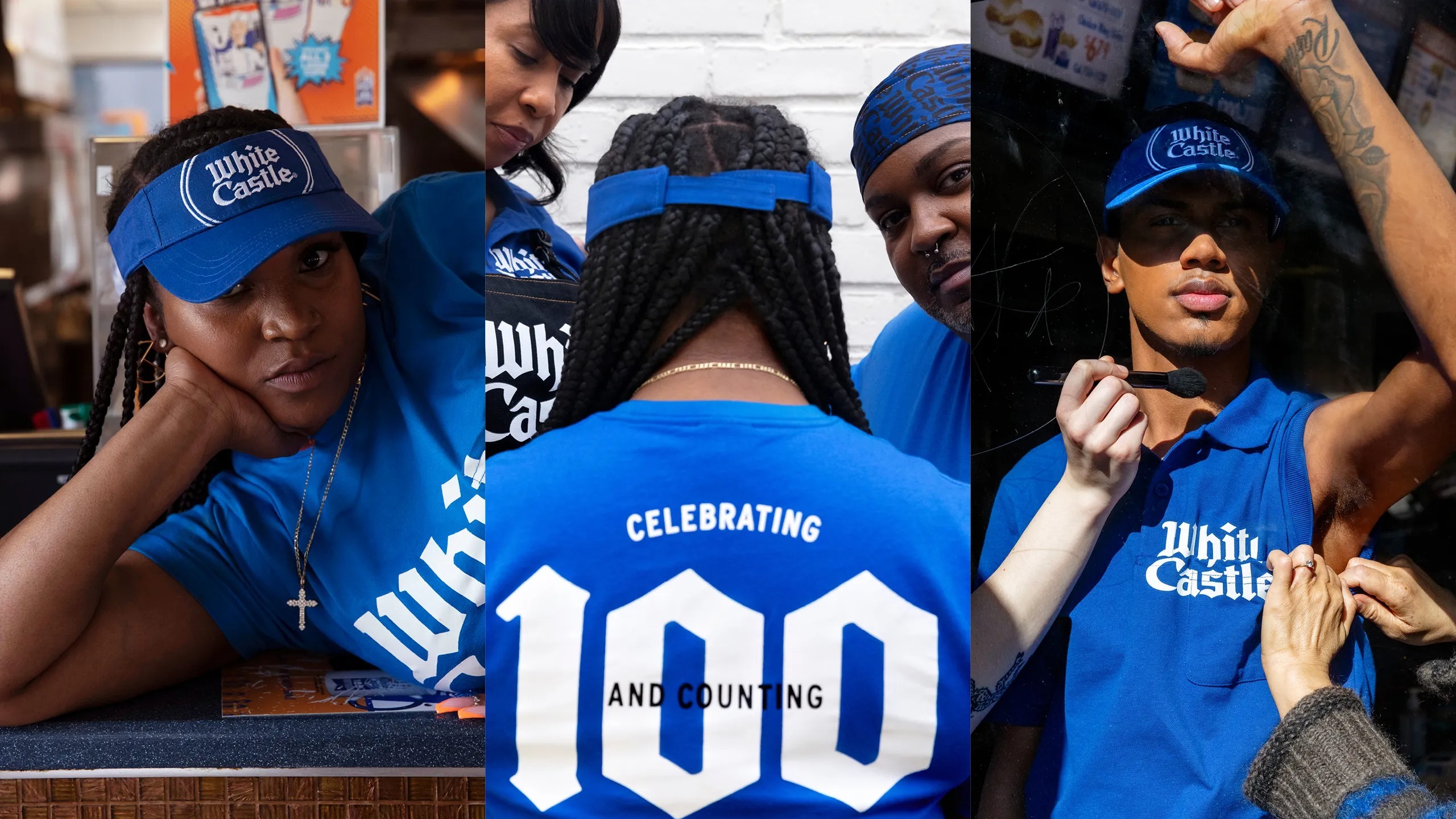 Telfar designs durags for 100th anniversary White Castle uniform
Telfar Clemens, a designer who needs no introduction, has always been known for his legendary after-parties at hamburger fast-food chain White Castle. Back in 2015, the designer was having a hard time finding sponsors for his show, so he went to White Castle and won over the support of vice president Jamie Richardson. A couple of years later, the designer was been commissioned to make the 12,000 uniforms for White Castle employees, as well as limited-edition t-shirts branded with the zip codes of the areas where many of New York City's White Castle branches are located. Now, to celebrate the fast-food chain's 100th anniversary, Telfar has once again reinbvented its uniforms — and this time, it includes a durag (available to purchase here!) — a first for a corporate staff uniform. "White Castle supported us before our success and we consider them family," Babak Radboy told Vogue. "Their team would serve sliders backstage at all our shows and were basically part of our team. It's still the only thing open after midnight in Telfar's hood—seeing our uniforms there means something to us, and so we take it personally." In a week of fabulous collabs, this one might be the most delicious yet. OA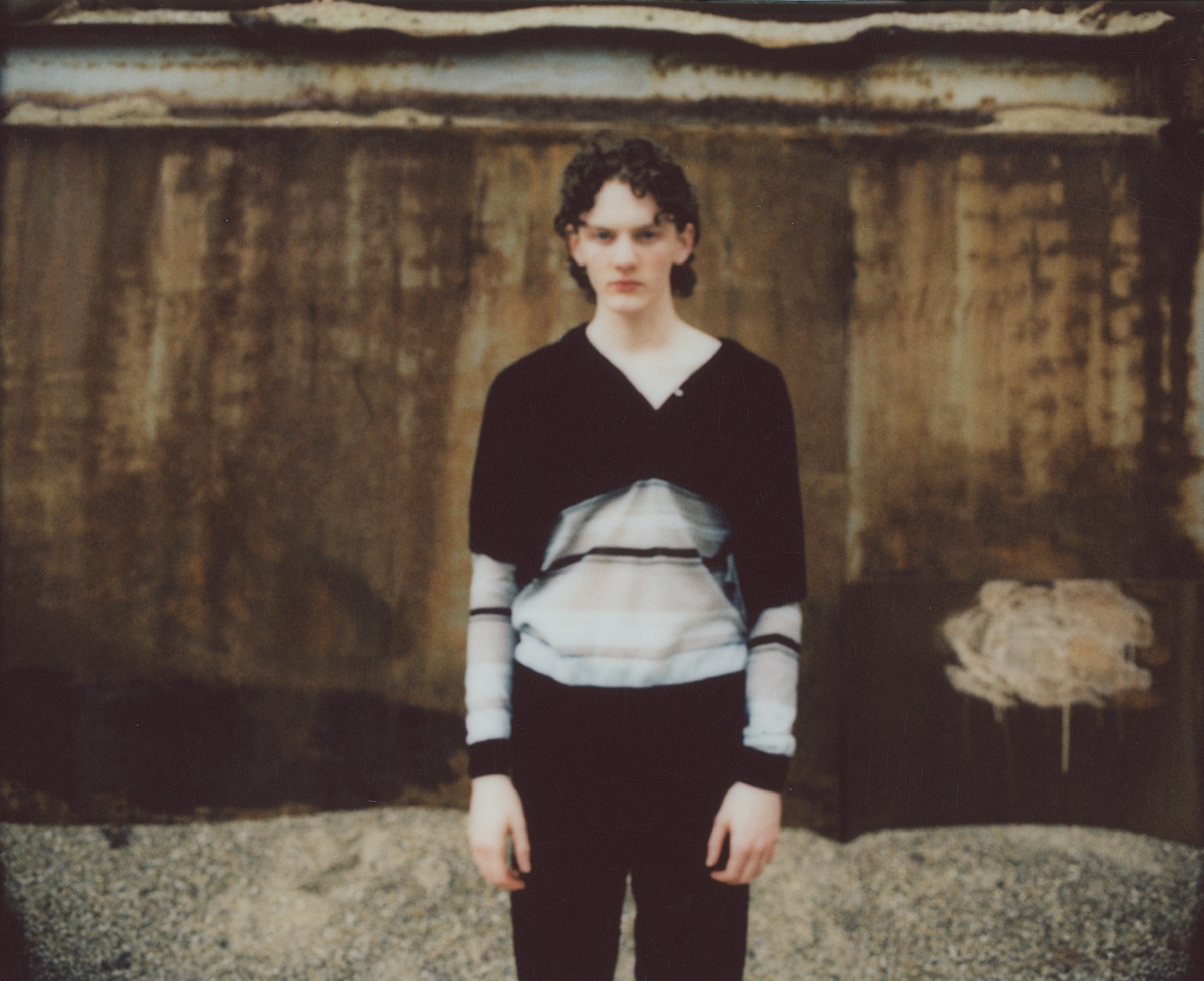 APOC brings together the industry's brightest young things
Titanic 'mutual contaminations' are great, that's for sure, but, often, we love collaborations between young independent talents even more. Giving you good reason to feel similarly is APOC, the online retail platform dedicated to putting power back into young designers' hands. Today, they've unveiled a new initiative, APOC Collaborations, which sees members of its global designer community come together to create a series of exclusive one-off collaborations. "We wanted to create moments of connection for our designers during the pandemic where new ideas could come to life during a time when everything has slowed down," reads a release, which stresses that "there are no minimums & no creative restrictions - it is completely up to the new duos what they design and sell." Among the designers taking part are Vejas Kruszewski and Khanh Brice Nguyen, Harri and Sun Woo. Interest piqued? As it should be! Head here to find out more! MS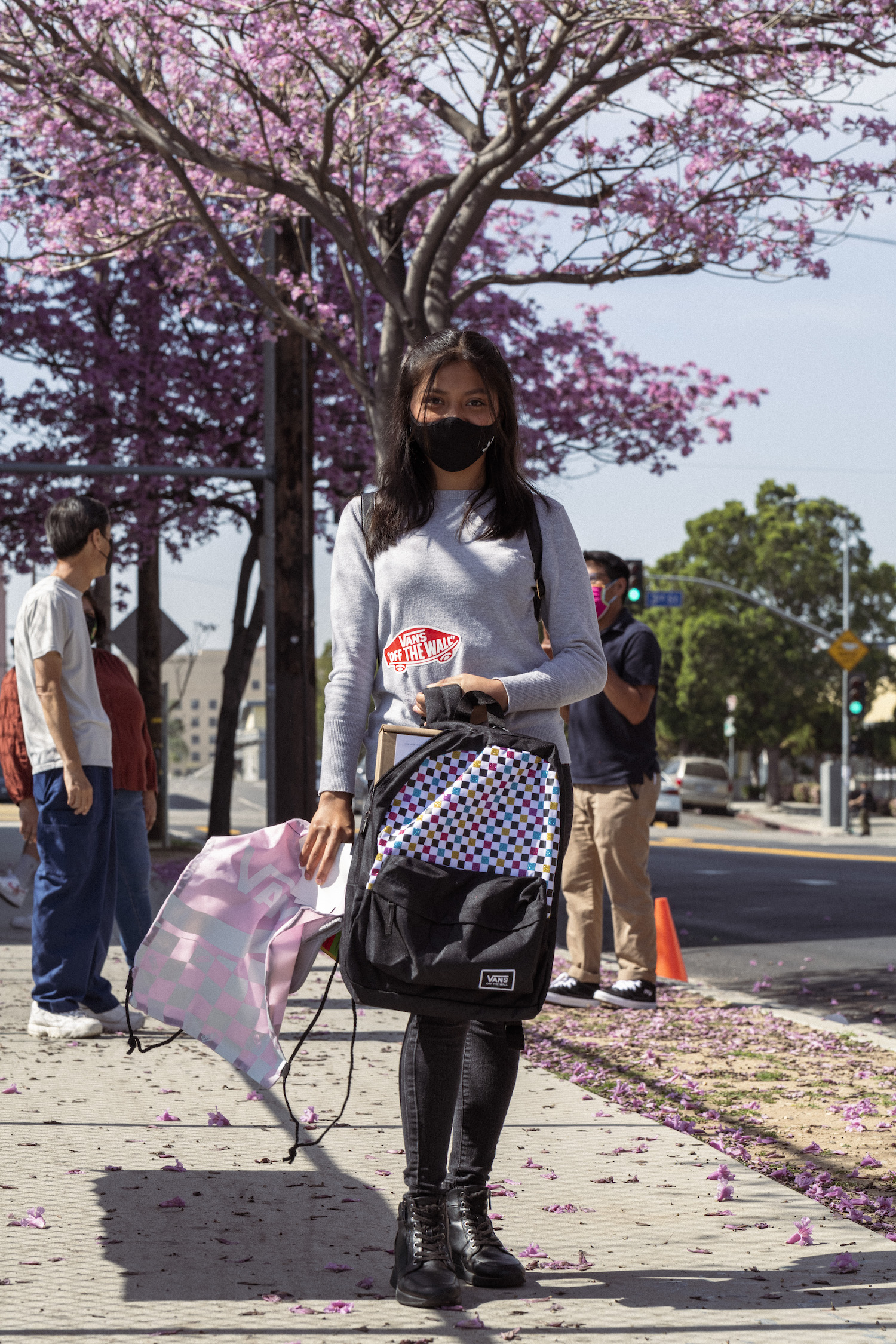 Vans puts its best foot forward in Downtown LA
No good deed goes unnoticed, at least in the halls of i-D! This week, Vans — the footwear brand long associated with youth and subculture — partnered with non-profit organisation EduCareFoundation and the Los Angeles School of Global Studies in to donate Chromebooks to all of the students at the school in Downtown LA, where nearly all of the students are at or below the poverty level. One of the most tragic consequences of the last year has meant a divide between those able to study at home and continue their learning in lockdown. The donation is a step in making it possible for students to remain in school and access vital resources. Brand executives, take note. Bravo, Vans! OA
Rammstein curate Balenciaga's playlist
It may have been Demna Gvasalia's "mutual contamination" with Alessandro Michele that earned the most eyes and ears, but, this week, the Balenciaga creative director revealed another collaboration that's even closer to his heart. That's because he's teamed up with one of his favourite bands, German industrial metalheads Rammstein. As you'd expect from a man regularly seen in the band's official merch, the crossover has resulted in a limited-edition capsule collection, with oversized tees, hoodies, caps and bumbags given a suitably grungy makeover. In tandem with the release, Balenciaga has also selected the band to curate the brands' official Apple Music playlist, which you can stream here. Rock on into the weekend, my dudes!
This is what's happening with this year's Met Gala
After last year's tragic lack of a Met Gala on the first Monday of May, hopes that this year's edition had been restored were, naturally, at an all time high. Well, this week, we learned that there won't be a Met Gala… there'll be two! That's because this year's blockbuster exhibition at The Met's Costume Institute will be a two-part affair. The first chapter, In America: A Lexicon of Fashion, will open on 18 September 20221, with the second, In America: An Anthology of Fashion, following at the beginning of May 2021. Promising to "consider how fashion reflects evolving notions of identity in America," according to Max Hollein, the Marina Kellen French Director of The Met, this could just be the institution's most searingly relevant exhibition to date. Head here to read more. MS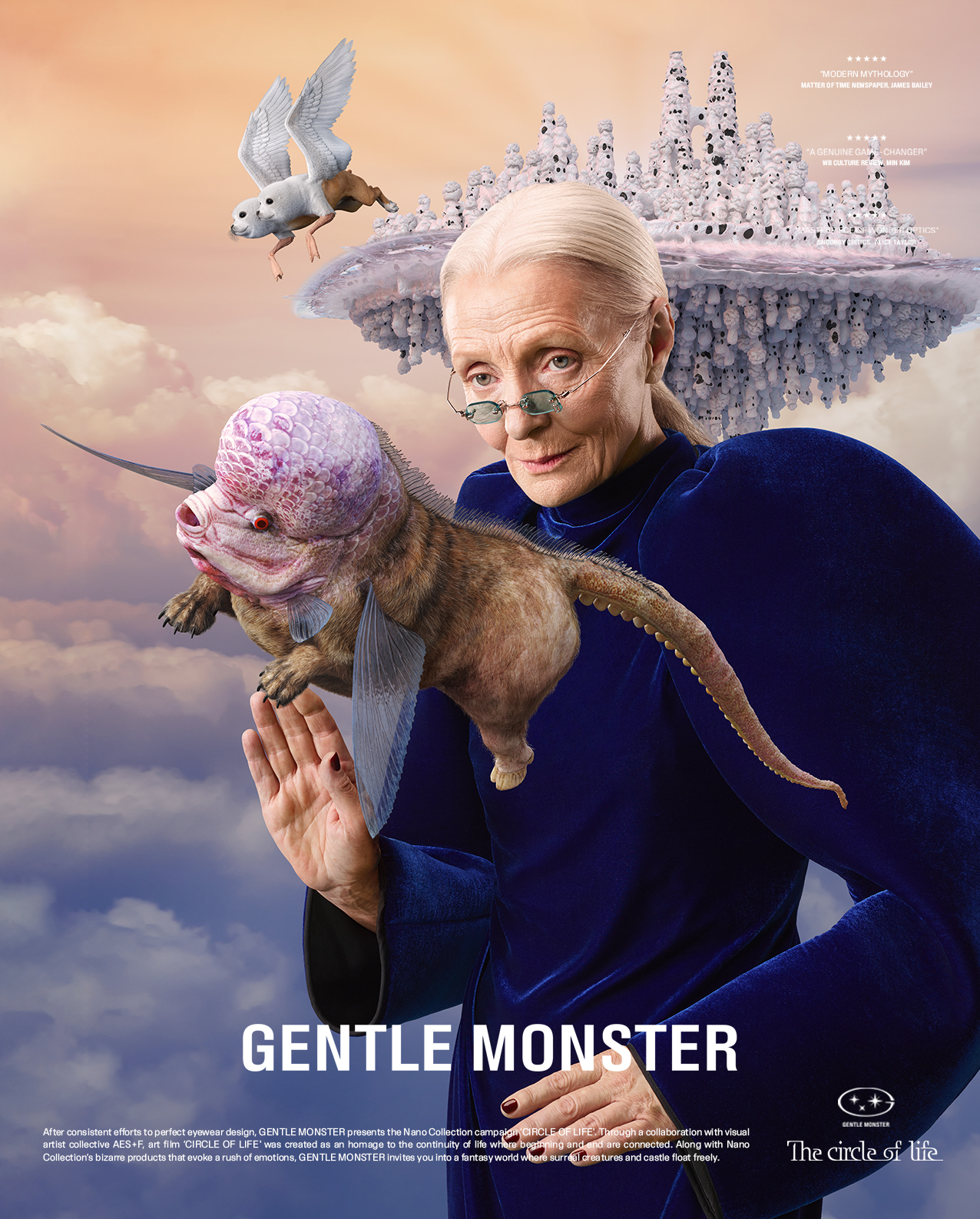 Gentle Monster revives teeny-tiny sunglasses
Ah, 2018! A time when life felt so much brighter, and the sunglasses were small. Thinking about it, maybe things seemed so much brighter because the sunglasses were so small… but that's not the point. This week, Gentle Monster, the protagonists of the original trend, has thrown us back to this golden age with their new Nano collection. As the name readily implies, it comprises the teensiest, tiniest ocular accessories you can fathom, available in both wire and acetate frames. In keeping with their sci-fi feel, the Korean eyewear label has teamed up with Moscow based visual artist collective, AES+F to create a 'Circle of Life', a campaign that offers a lens into "an imaginarium where surreal creatures and strange structures float in the sky", according to an official release. Sounds trippy, right? Count us in! MS