Everything we know about Wes Anderson's Asteroid City
Maya Hawke, Tilda Swinton and more will star in the indie auteur's forthcoming project.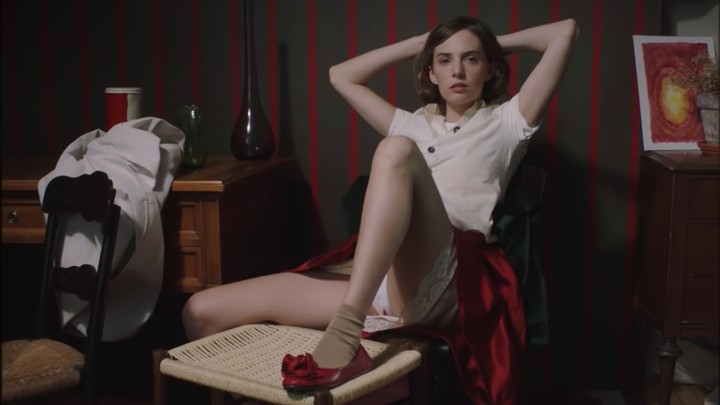 A new Wes Anderson movie is always special, symmetrical gift. The French Dispatch, for instance — starring Frances McDormand, Timothée Chalamet and Bill Murray — was a perfectly framed series of bittersweet human stories. The director's new project Asteroid City, said to be "a poetic meditation on the meaning of life", sees him reunite with some of his usual coterie: Tilda Swinton, Jason Schwartzman…
But the film is also welcoming many new faces, some of whom Hollywood legends, into Wes' world. So who's made the cast list? Where is this "meditation" on life happening exactly? And when the hell can we watch it? Here's what we've gathered so far.

What's the plot of Asteroid City?
Focus Features' official logline about the film reads: "ASTEROID CITY is a poetic meditation on the meaning of life. It tells the story of a fictional American desert town circa 1955 and its Junior Stargazer convention, which brings together students and parents from across the country for scholarly competition, rest/recreation, comedy, drama, romance, and more." Read: expect Moonrise Kingdom vibes.
Who's in the cast?
As we know, Wes has a tendency to recast actors he is fond of, so don't be surprised if you see some familiar faces in there. But this time around, the cast has been described as being "larger than most other Anderson films that are ensemble in nature."
There are also some new stars in the mix. Despite being one of Hollywood's most legendary actors, and the kind of affable presence you'd expect in a Wes movie, Tom Hanks will be making his debut in the Anderson Cinematic Universe in this. According to the Hollywood Reporter, he'll be joined by Margot Robbie, who's on an auteur hot streak right now: she's worked with Scorsese already, and has projects with Damien Chazelle, David O. Russell and Greta Gerwig in the works. They'll be joined by Anderson regulars Jason Schwartzman and Ed Norton, as well as Scarlett Johansson, Jeffrey Wright, Bryan Cranston, Liev Schreiber, Hope Davis, Stephen Park, Rupert Friend, Maya Hawke, Steve Carell, Matt Dillon, Hong Chau, Willem Dafoe, Tony Revolori, Jake Ryan, Grace Edwards, Aristou Meehan, Sophia Lillis, Ethan Lee, Jeff Goldblum, Rita Wilson, "and many more."
Do we think we'll get an appearance from Timothée Chalamet in Wes's new movie? It's possible, but probably a brief appearance: we imagine he'll be knee-deep in Dune commitments for much of the film's shooting schedule.
Where and when is it being filmed?
The movie began shooting last year a town called Chinchón, 50km outside of Madrid. Apparently, sets have been getting built in Chinchón that resemble those used in filming old westerns. Intrigue!
According to the Spanish newspaper El Pais though, the movie is not a western. Usually, Wes' movies have been kept under wraps as they've been shot on sound stages, but the outdoor locations of this new project suggest we'll learn more when shooting kicks off in September.
What's the release date?
Let's not get too ahead of ourselves! There's no firm release set for this one yet, but we're keeping our fingers crossed for 2023.
Follow i-D on Instagram and TikTok for more on Wes Anderson movies.