Wes Anderson's next movie has some brand new cast members
Set to start shooting in Spain this month, here's everything we know about Wes' new feature, including cast and plot details.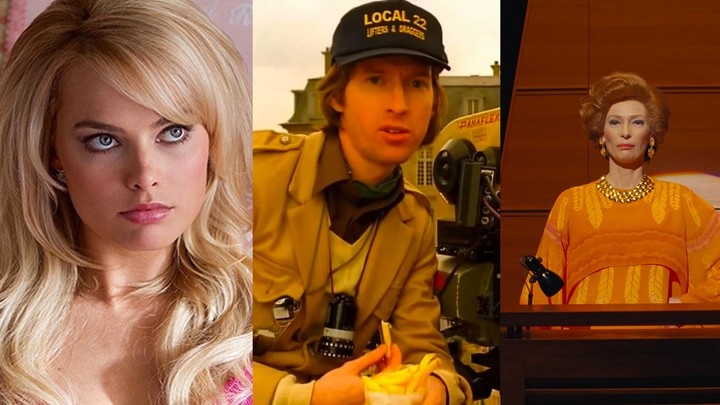 The new Wes Anderson movie The French Dispatch, starring Frances McDormand, Timothée Chalamet and Bill Murray, hasn't even hit our screens yet, but work has began on the famed auteur's next project, with his typical starry cast list starting to come together. In a Variety interview, his go-to star Tilda Swinton revealed that plans for a new film were already in the works. Yes, another Tilda and Wes collaboration is on the way. It's set to shoot in Spain, has some familiar faces returning, and will introduce two new Hollywood legends into Wes' world: Tom Hanks and Margot Robbie.
So what do we know so far about this super secret next project of Wes Anderson's? Well, not much. But here's what we've gathered so far.

What's it called?
Wes Anderson has a tendency to title his films after the places in which they are set, or locations within them: think Isle of Dogs, Moonrise Kingdom, Rushmore, The Grand Budapest Hotel and The French Dispatch. With that in mind, don't be surprised if Wes' latest project is a riff on something similar. It is worth noting that though the film is shooting in Spain (more on this in a moment), Tilda claimed that the film "is not about Spain", which forces us back to square one in our investigative work. More when we have it!
Who's in the cast?
As we know, Wes has a tendency to recast actors he is fond of, so don't be surprised if you see some familiar faces in there. Alongside Tilda, who announced her casting in the aforementioned Variety interview, sources close to the production say Bill Murray has been cast too, as well as regular collaborator Adrien Brody. That doesn't seem so far-fetched, considering Wes and Bill have worked together on nine projects prior to this, while this will mark Wes and Adrien's fifth link-up.
There are also some new stars in the mix. Despite being one of Hollywood's most legendary actors, and the kind of affable presence you'd expect in a Wes movie, Tom Hanks will be making his debut in the Anderson Cinematic Universe in this. According to the Hollywood Reporter, he'll be joined by Margot Robbie, who's on an auteur hot streak right now: she's worked with Scorsese already, and has projects with Damien Chazelle, David O. Russell and Greta Gerwig in the works. Both Tom and Margot are expected to have minor supporting roles.
Do we think we'll see a repeat appearance from Timothée Chalamet in Wes's new movie? It's possible, but probably a brief appearance: we imagine he'll be knee-deep in Dune commitments for much of the film's shooting schedule.
Where and when is it being filmed?
Now this we do know. It was originally thought that Wes Anderson's new movie would be shot in Rome this summer, with shooting set to start this month. But recently, the location shifted to a town called Chinchón, 50km outside of Madrid. Apparently, sets have been getting built in Chinchón that resemble old westerns.
According to the Spanish newspaper El Pais though, the movie is not a western. Usually, Wes' movies have been kept under wraps as they've been shot on sound stages, but the outdoor locations of this new project suggest we'll learn more when shooting kicks off in September.
What's the release date?
Let's not get too ahead of ourselves! With The French Dispatch coming in October, you'll get your new Wes fix soon. Don't expect to see this new Tilda Swinton-starring project until late 2022 at the earliest we'd imagine.
Follow i-D on Instagram and TikTok for more on Wes Anderson movies.