Maria Grazia Chiuri just staged one of her best Dior collections yet 
The short-skirted SS22 collection was a radical mod-inspired departure from Maria Grazia's signature style. 
|
29 September 2021, 4:30pm
Forget what you know, or even think, of Maria Grazia Chiuri's Dior. The Italian creative director's latest show was a radical departure from the plissé goddess gowns and softened 'Bar' jackets that she has become known for since joining the house five years ago. Instead, next season's look is short, zingy and — dare I say — sexy. Welcome to Paris fashion's brave new post-Covid world. Pheromones are floating in the air this season. And while masks are required for audiences, bare are the bodies of the models we're watching.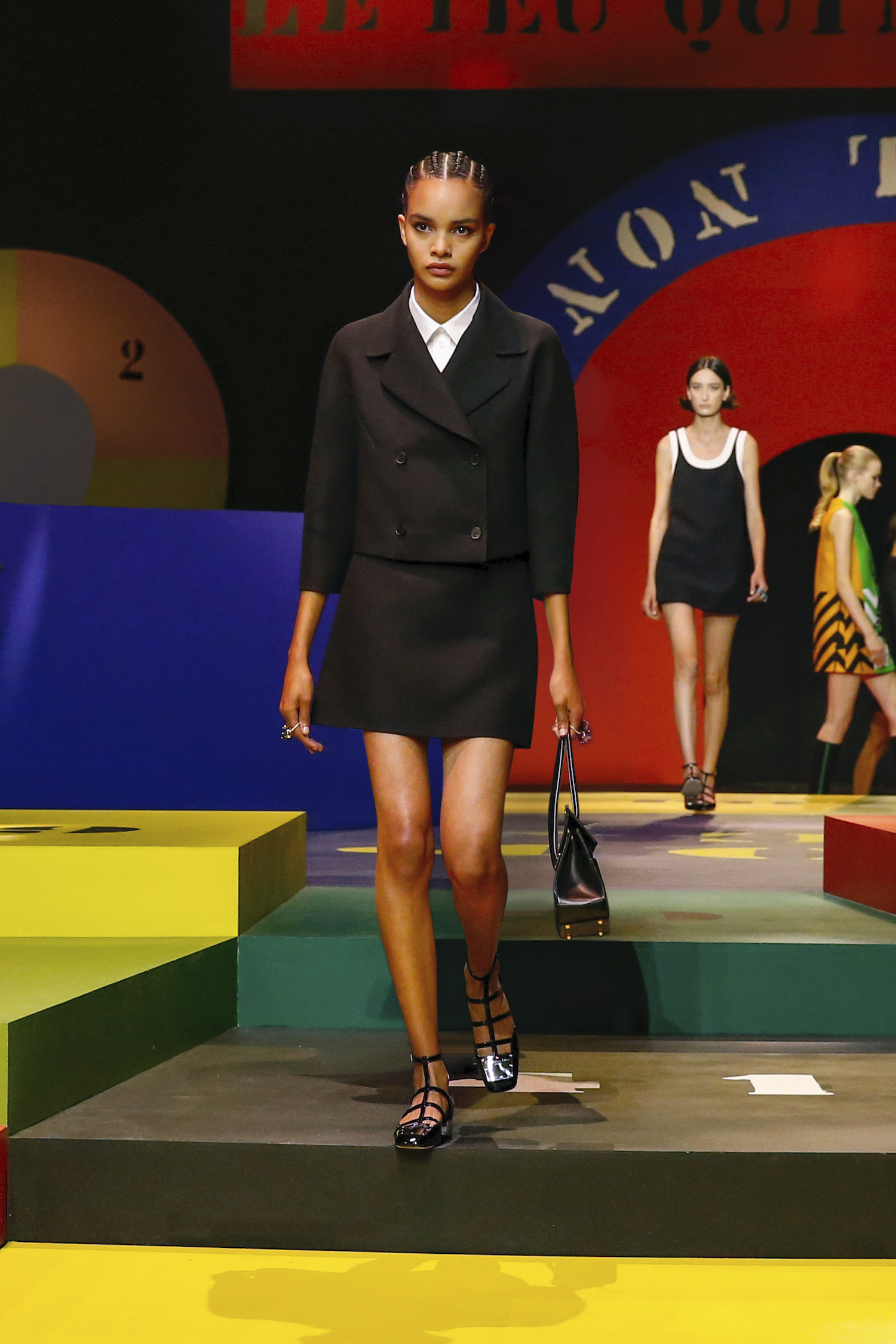 Picture the scene: a group of editors are sitting in Maria Grazia's dressing room ahead of the show discussing hemlines. Yes, it sounds ridiculous, but then again, hemlines are a thing at Dior. After all, it's a house that began life by radically lowering them after the war with Christian Dior's 'New Look'. Now, Maria Grazia is abbreviating them with a more youthful spirit in mind. "It represents revolution and the spirit of youth, and I very much like the ideas of the younger generation, right now," she said in the preview. "When I worked for Mr Valentino, he used to say that miniskirts were only for young women. But I don't agree with him – I would be wearing them, too, and they're easy to walk in. Anyone can wear them – as long as it's not cold," she laughed.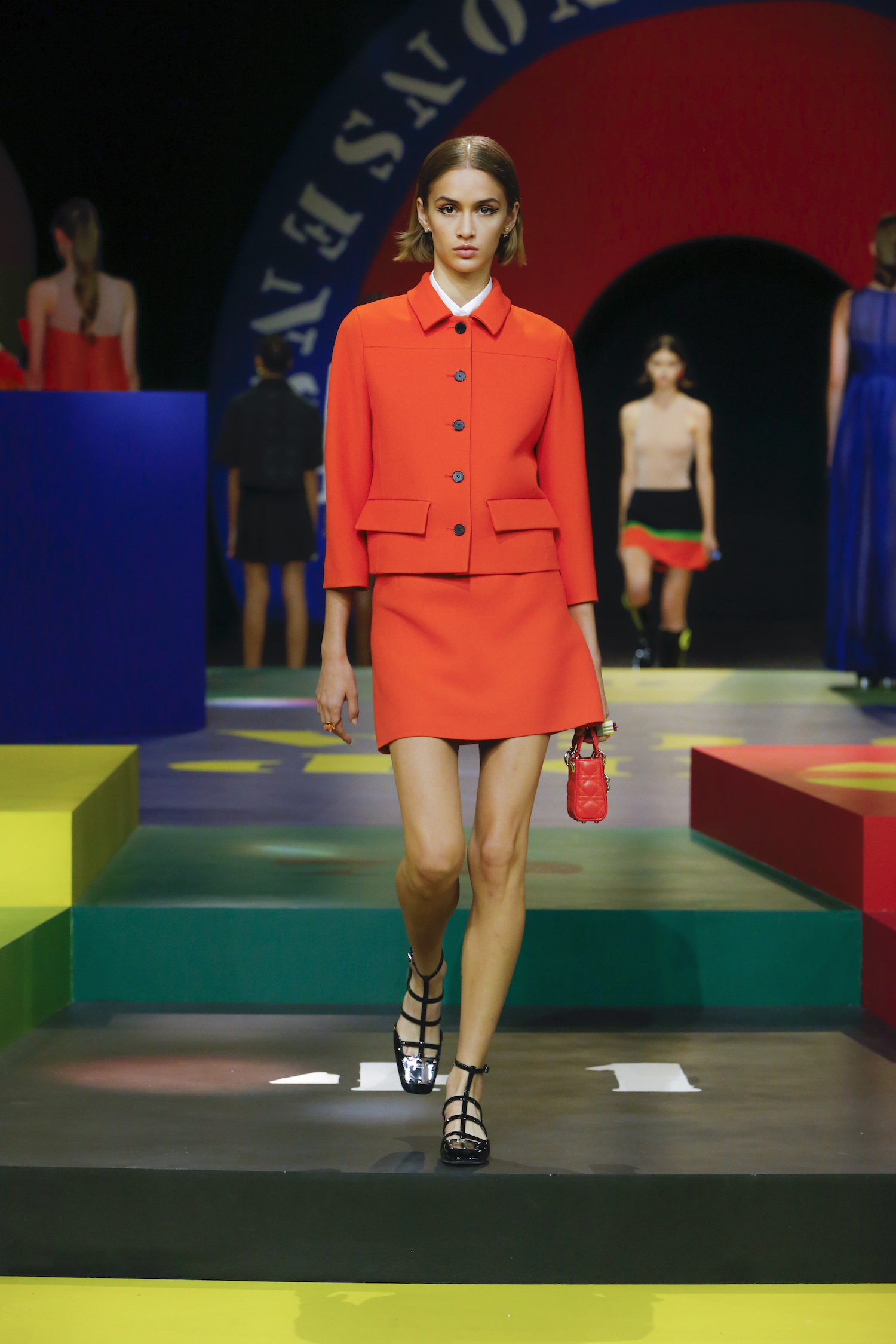 The 'Hemline Index' theory suggests that skirt lengths rise and fall with the stock market. Skirts were short in the prosperous 20s and 60s; in the impoverished 30s, hems fell, just as they did in the recessions of the 90s. What does it mean now? Perhaps it's less to do with economics and more to do with a sense of rebellion. Nowadays, anyone can wear a miniskirt: boys, girls, old, young, big, small. And there's something liberating about baring legs and optimistically striding into the future.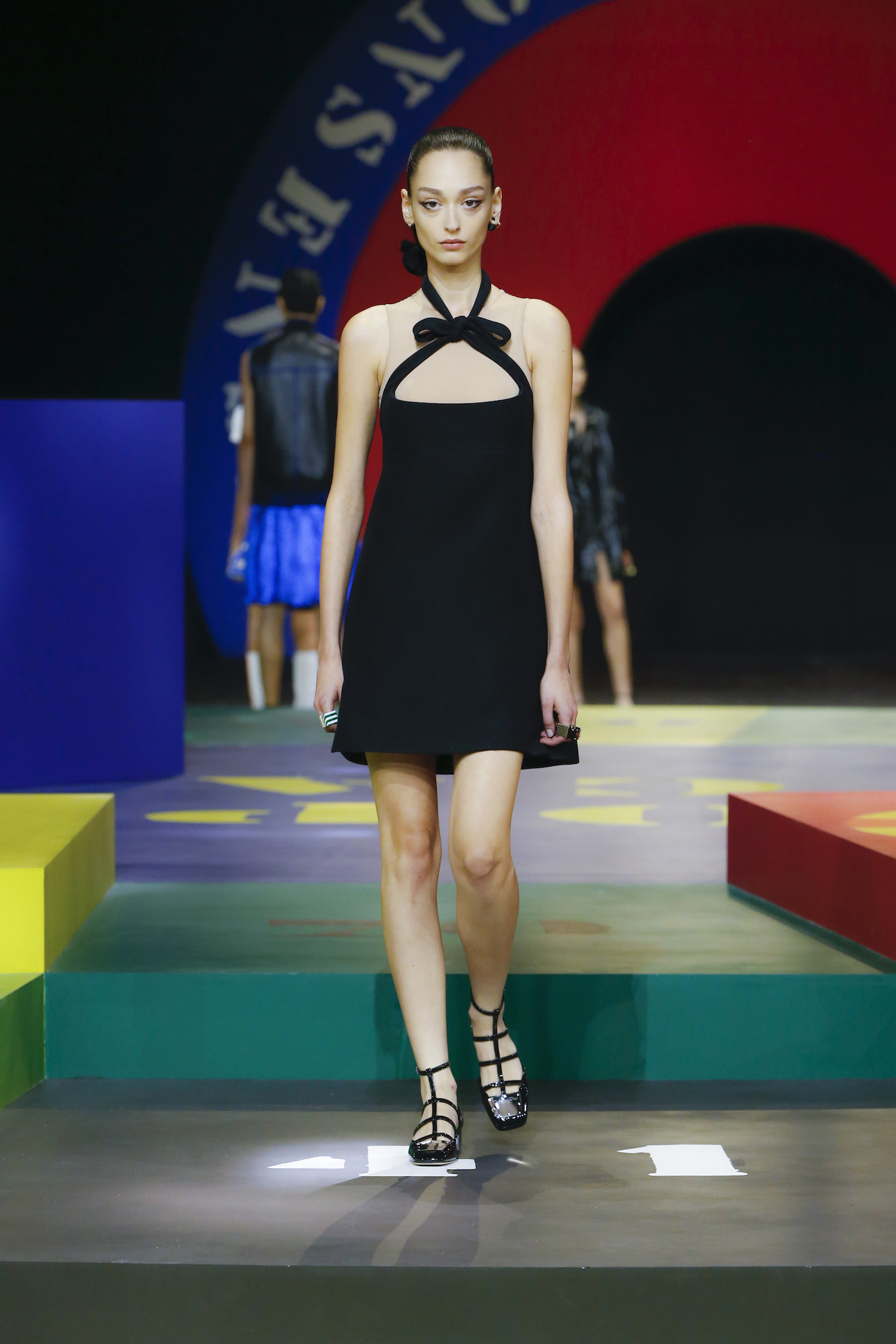 Besides, these aren't just any miniskirts. Backstage at the show, this writer was stopped in his tracks by a model in an absinthe patent-leather bandeau and microskirt, emblazoned with graphic stripes and a blown-up leopard motif from the house's signature Toile de Jouy. To finish the look, sassy patent-leather go-go boots with fluro details. It was a WTF moment — this is so not what we've come to expect from Maria Grazia, who has mainly drawn from the couture-clad 50s for her inspiration; not so much the Swinging Sixties. It reiterated the notion that this season really is all about renewal, at least among the smartest designers.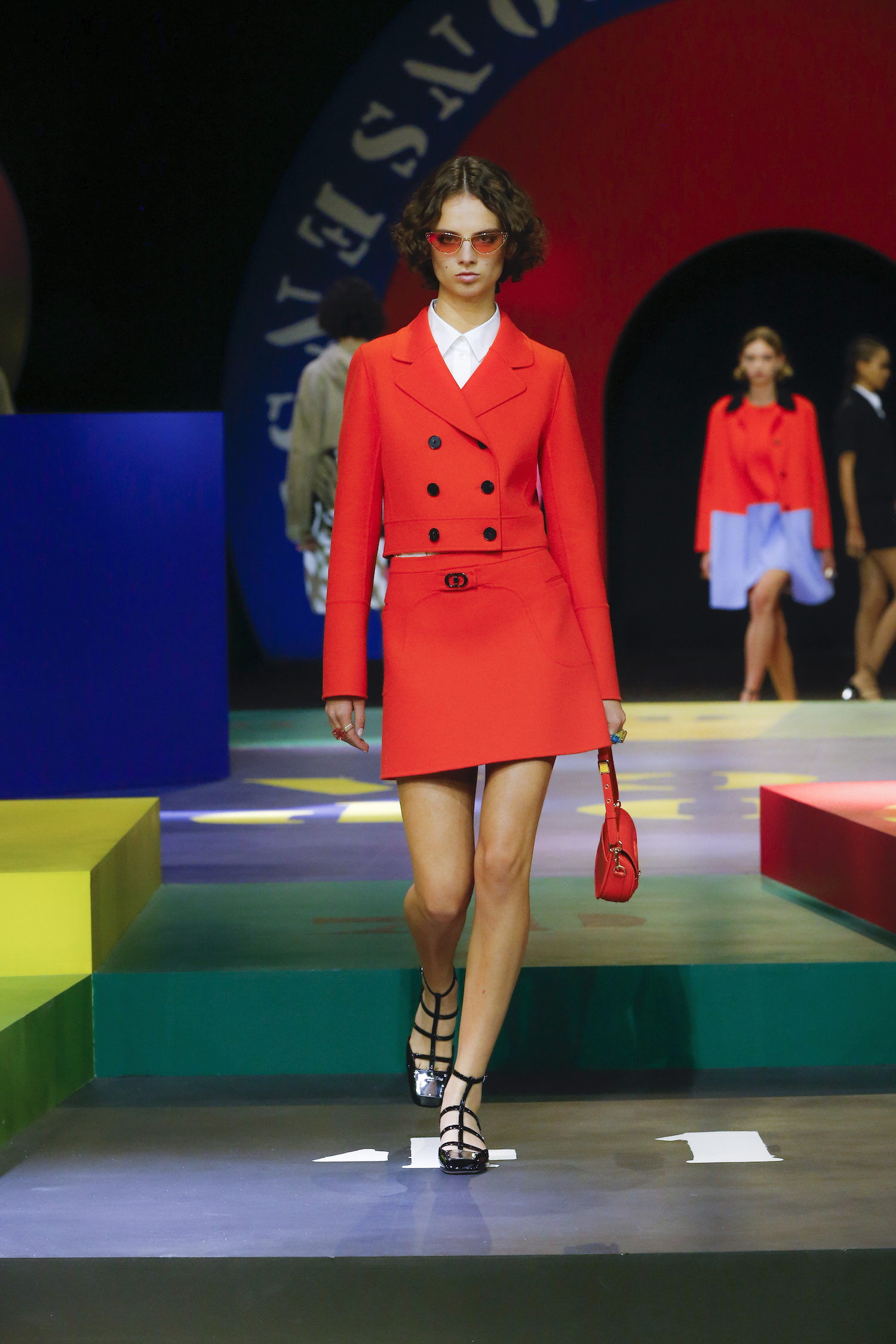 Perhaps the woman to thank for it is Anna Paparatti, the Roman artist who MGC invited to design the set of the show in the Jardin des Tuileries. Back in the 60s, Anna cut a stylish figure in her mod-pop shift dresses and short skirts, the influence of which could be felt in this collection with its clean-lined, unembellished A-line skirts and swing coats. Now in her 70s, Paparatti's work is undergoing a revival, paintings that explore the nature of games and frivolous fun as a salve for the seriousness of the world, which struck a chord with Maria Grazia.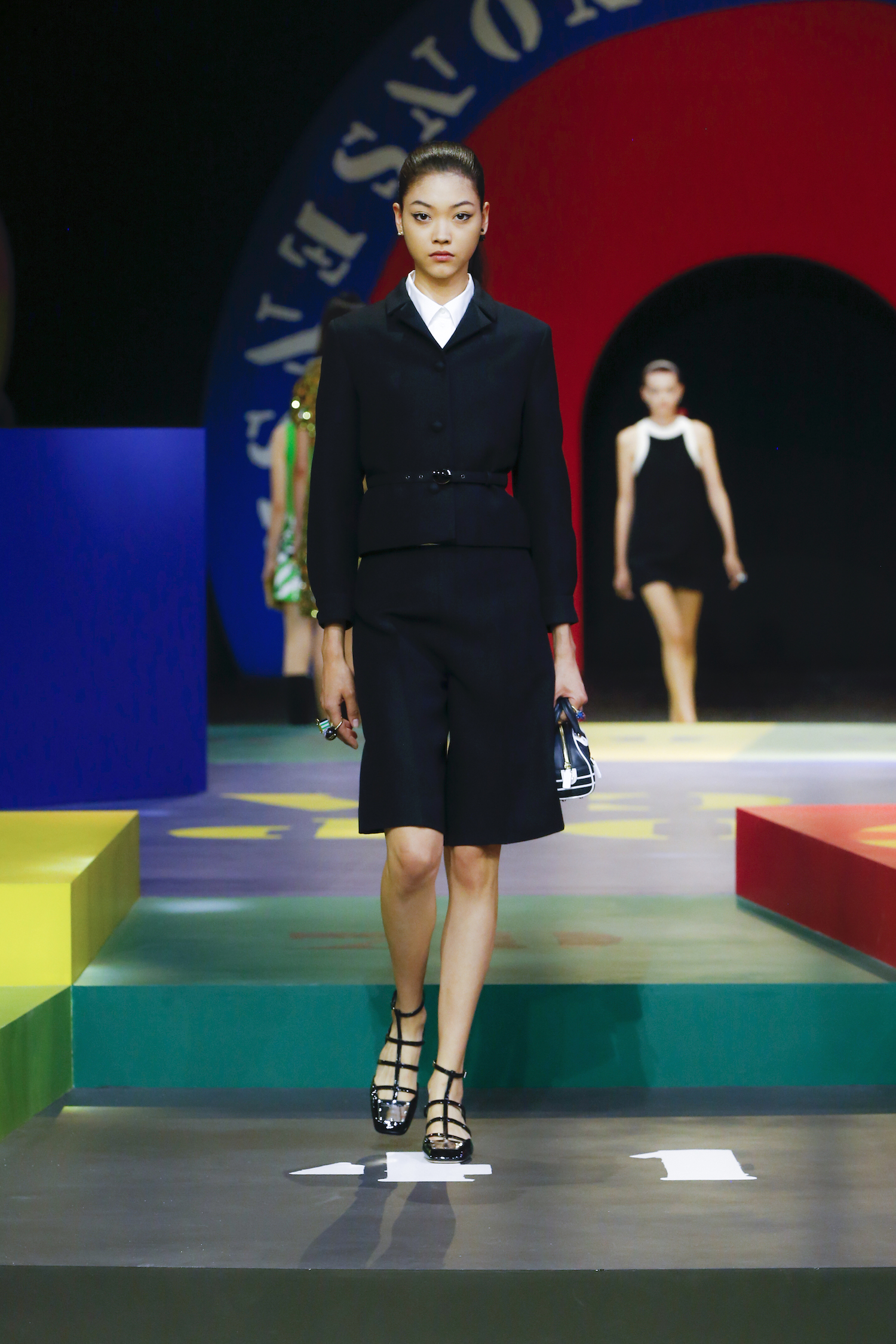 "The past two years have been super intense, and there has been an idea that maybe we should renounce fashion, because of the impact on the planet," explained Maria Grazia. "But fashion has always been a constant in our lives. It is not just about catwalk shows. It is something that all of us are part of, and the performance of everyday life."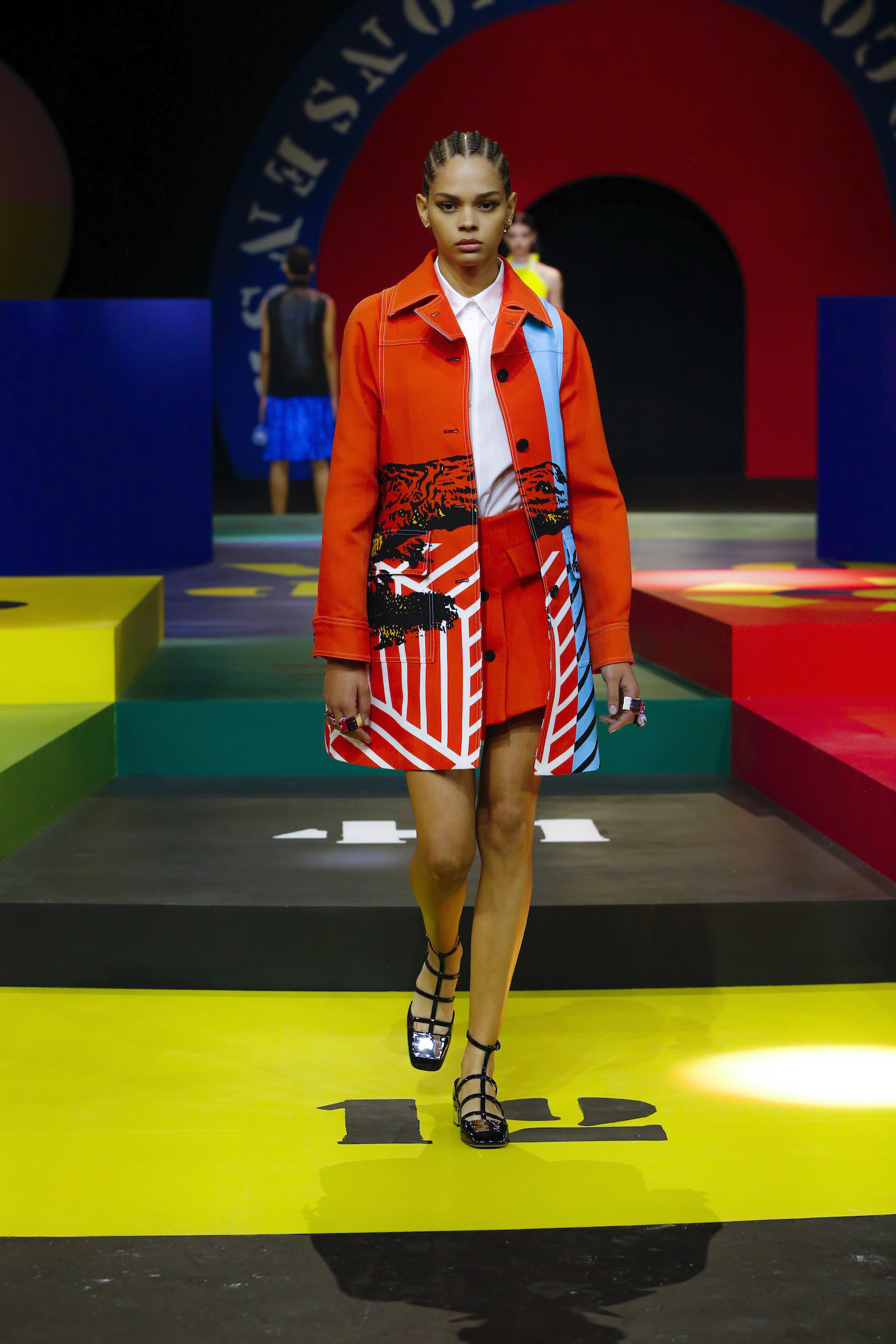 The impetus for her cleaner look was the work of Marc Bohan, who was artistic director at Dior between 1958 and 1989 and is somewhat an unsung hero in the fashion history books. Bohan started his career at the cusp of the decade that changed skirt lengths forever, and was arguably the first designer at the house to break with the 'New Look', introducing a cleaner, neater, younger silhouette, which was nicknamed the 'Slim Look' and inspired by his teenage daughter.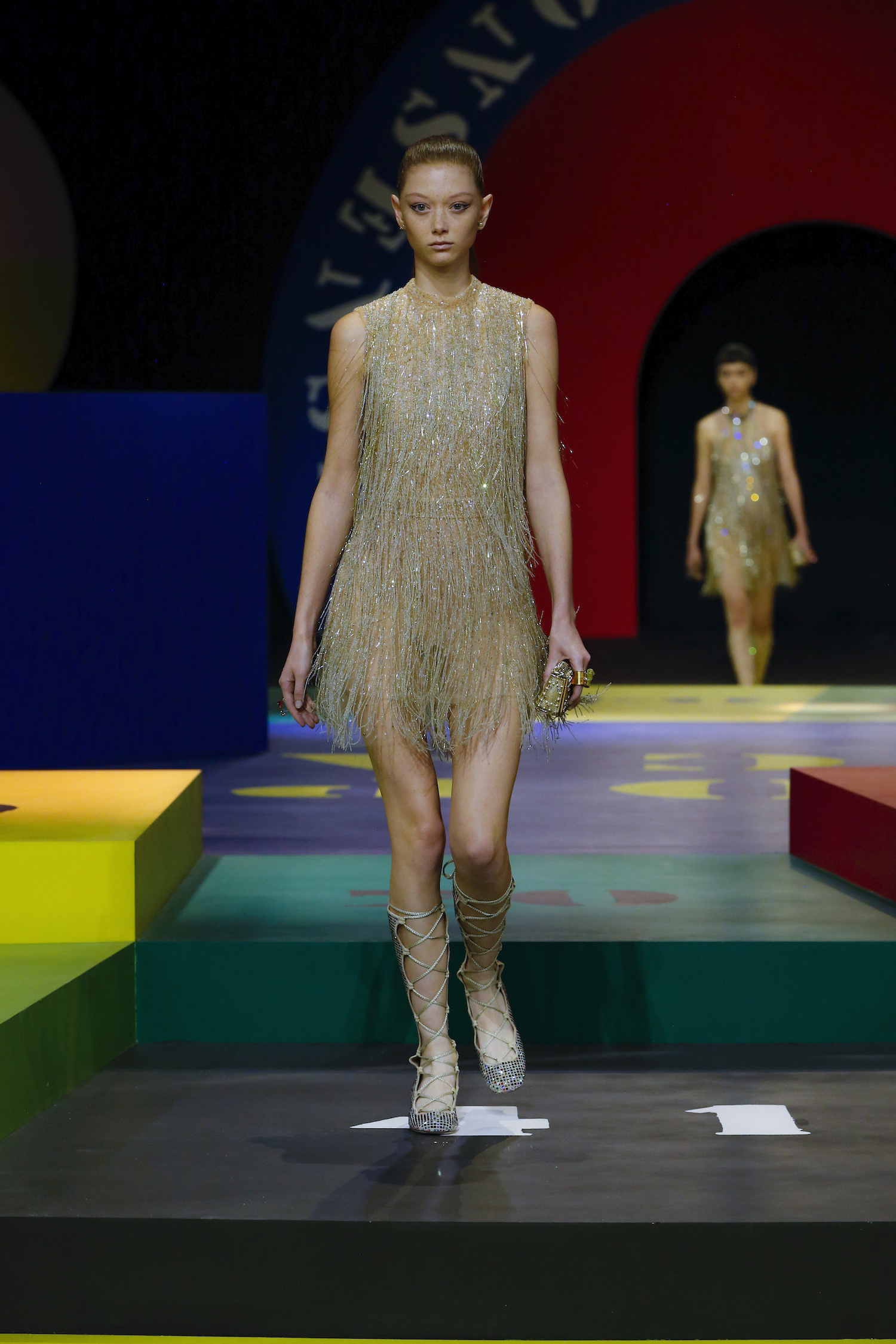 Streamlining silhouettes and stripping back the frills seems apt for right now — which is probably why skimpy proportions have been having such a revival across the board. Chez Dior, fabrics were techier this time around. Stabilo-bright mod-pop coats came in silk and recycled-nylon blends that look like taffeta, mini gym kit bags were crafted from embossed leather (instead of quilted), elastic boots and Mary Janes were made with sneaker soles. Sporty, yes. Sportswear, not really. A handful of boxing silks offered a more playful fighter spirit, inspired by Dior's new ambassador, the British-Somali boxer Ramla Ali. Graphic, bright and fun — this will go down as one of Maria Grazia's best collections to date.