The new James Bond movie is making post-pandemic box office history
No Mr Bond, I expect you to [exceed all box office expectations]!
|
03 October 2021, 10:45am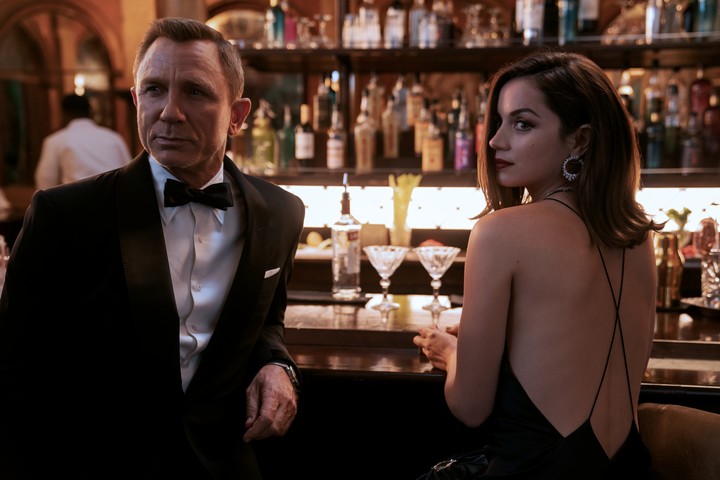 Picture courtesy of Danjaq/MGM
The new James Bond movie No Time To Die is currently exceeding all expectations at the international box office, making post-pandemic history in the process.
Leady by Daniel Craig in his much-hyped final outing as the British secret agent, No Time To Die was famously the first and perhaps biggest casualty of COVID-19's immediate impact on the film industry.
The film's original release - set for an April 2020 debut, but was the first major Hollywood film to delay its release due to the pandemic. It shifted dates a few times - first to November 2020, then to April 2021 and finally to a staggered late September/early October release for the US and the UK.
But now, 007 is back, back, back again and it seems that absence has only made the heart grow fonder - No Time To Die has become the first Hollywood blockbuster to gross $100 million internationally, without the aid of a China release.
According to Deadline, the film - directed by True Detective auteur Cary Joji Fukunaja - is poised to make an estimated $112.9 million in its opening weekend at the international box office.
Previous franchise instalments Skyfall and Spectre debuted internationally with $109 million and $124 million respectfully, but this was of course in a pre-pandemic world. For comparison then, F9's international box office for its first weekend racked up $69 million.
The film will then debut in the US and Canada 8 October and in China 29 October.
Alongside Craig in his fifth and final Bond film, franchis regulars Ben Whishaw, Ralph Fiennes, Léa Seydoux and Naomie Harris are along for the ride, alongside new blood like Ana de Armas and Lashanna Lynch, the worst non-white male 007 in the franchise's history.
No Time To Die was also trailed by its theme song, written and sung by Billie Eilish. Co-composed and produced by her brother Finneas, Billie became the youngest artist to ever take on the Bond theme and won a Grammy for her troubles too.