Ami, a theatre of reality
Alexandre Mattiussi's AW 21 collection is full of sharp 90s angles, a nod to his first fashion crush.
|
07 September 2021, 1:17pm
Alexandre Mattiussi may be living his last life. A friend of his told him so. That this would be the right one and that he was going succeed in every way. "I like this idea, that I may be living the best of all my lives. I wouldn't like not to be comfortable in it," he says. We are sitting on a terrace, a stone's throw from Bastille. It's been a few weeks since bars reopened, that life seems back on track, and that the world is finding its bearings again. And somewhere in the course of a year unlike any other, torn between the months spent alone at the office and the endless curfews, he turned 40. So he explains that, despite the shock of the first weeks of pandemic, despite the uncertainty and the questioning, he had no choice but to make it a fantastic year.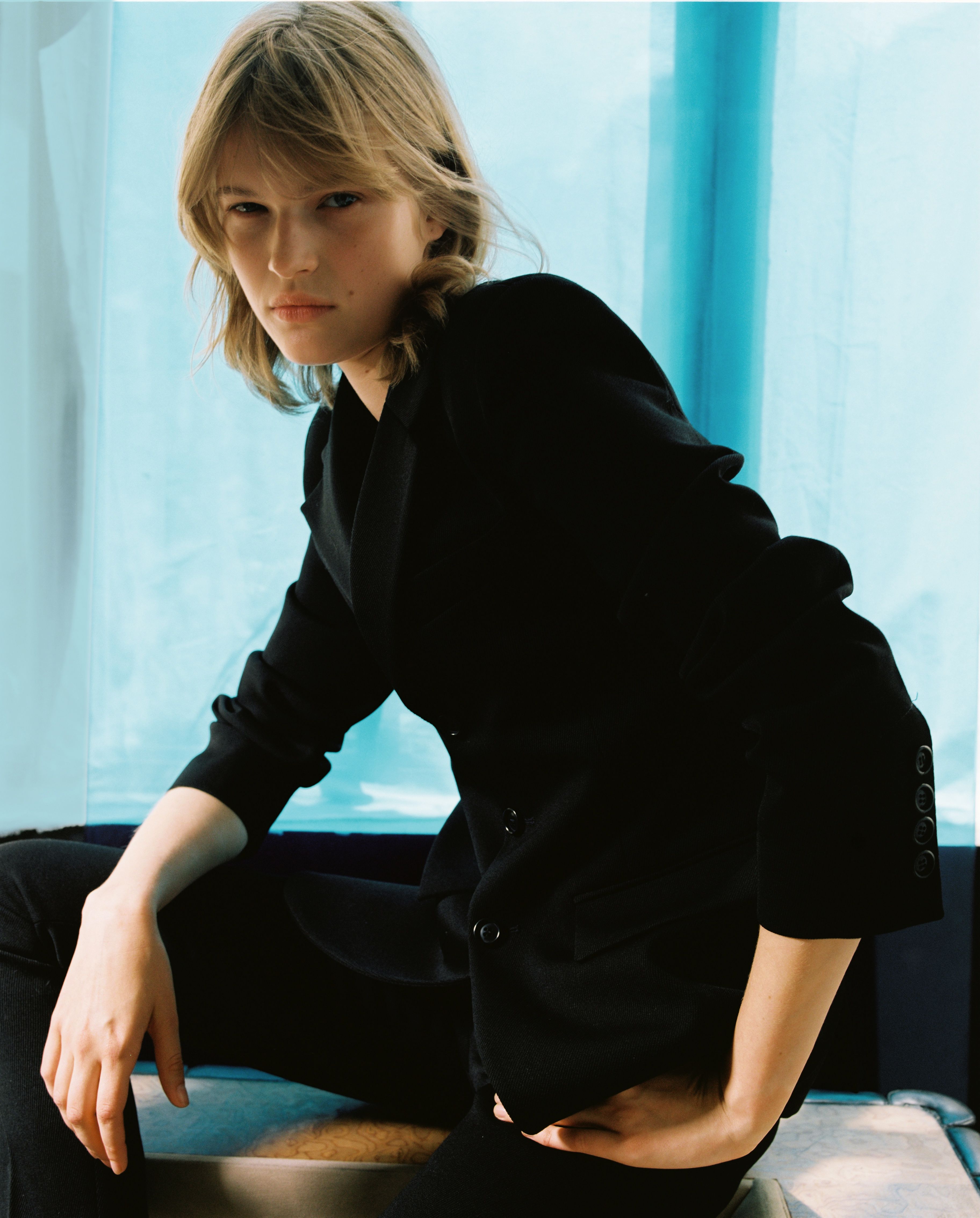 Ami has just turned ten. And although he prefers the number 9, the lifelong fetish that he has tattooed on his wrist, he admits that the brand is experiencing a symbolic turning point today. As we speak, his "Ami de Coeur", a logo that "is not a logo" and that represents a big red heart topped by a capital A, sits in a giant sculptural version under the dome of the Galeries Lafayette, in place of their winterly Christmas tree. He is soon to open a shop in New York, in the heart of Soho, the ninth after Paris, London, China and Japan. And according to him, the brand has broken its sales records this year – thanks in particular to a big push in Asia in the wake of the first confinements. "Of course, we asked ourselves a lot of questions. We were reaching a time where consumption was demonised, and people were reflecting on what was essential in their lives – the bookseller, the baker, the hairdresser… what about the guy who makes clothes, is he essential? We told ourselves that, in fact, yes, he is. We're not going to live stark naked!" Alexandre Mattiussi has had a potent sense of humour. The difference being that today, he has stopped hiding behind it. He now relies on his instincts, on his flexibility, and on his lucky star. And when the latter shines a little less brightly, he waits for the storm to pass.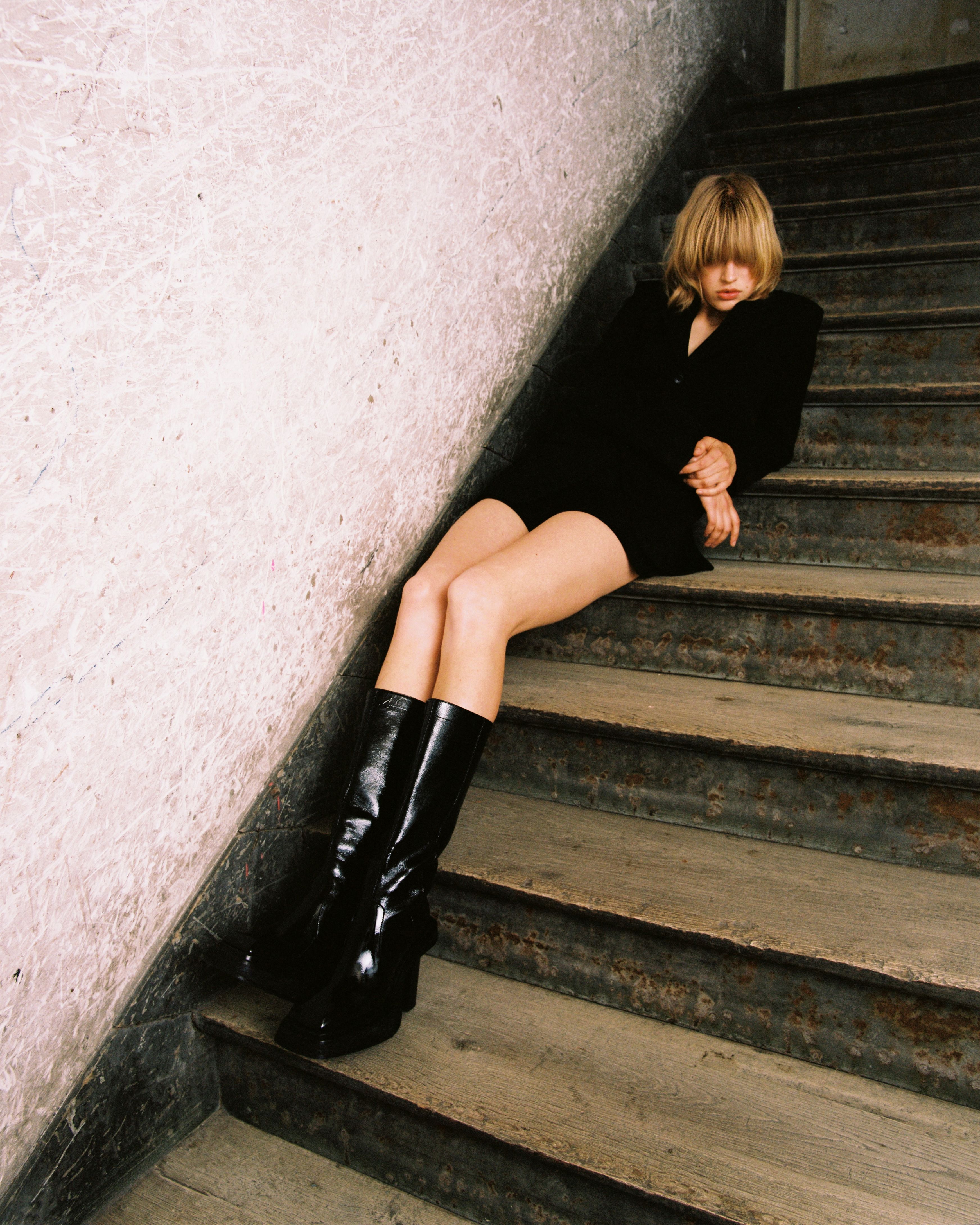 His Autumn-Winter 2021-2022 collection is razor sharp – tailored suits, pleated miniskirts, long leather coats and large fringed dresses in monochrome white, black, cobalt blue or camel. The Nineties' minimalist designers might spring to mind, and appear reinvented in Ami's cool gaze. He presented the outfits in a filmed fashion show format, evoking pre-millennial Fashion TV reports, with star models, a crowd of photographers, a muted catwalk with tone-on-tone logos, all lit up by glittery flashes. A reminiscence of his very first fashion memories. "That's how I first began looking at fashion, when I was 10 years old. I grew up in Normandy, so I saw it all from very far away, and at the same time something attracted me to this whole spectacle, to this slightly theatrical world." A few years down the line, he too was to merge theatre and reality. And to display Mr. (and henceforth Mrs.) Everybody majestically on a catwalk, in pragmatic yet well-cut clothes that resonate with the fashion world as much as with men and women of all generations, almost everywhere in the world.
"I did things step by step, without rushing. If you go too fast and too hard, it's hard to reinvent yourself. Today we have reached a sort of climax, because the brand is ten years old, but the journey has been gradual." Mattiussi now allows himself to do more. Think poetic campaigns by Paolo Roversi or Michael Bailey Gates ; a video of working class Paris directed by Jean-Paul Goude; or increasingly narrative stagings, like for the Spring-Summer 2022 collection film, shot in an abandoned funfair setting. And above all, a women's wardrobe that is increasingly precise and assertive, which he has stopped calling "men for women". "As a man, you have a sort of complex of illegitimacy, so you hide behind masks. But the idea of a woman in men's clothes had its limits. I wanted to do dresses, rhinestones and heels. But I did it with the advice of my girlfriends and my teams." This also included working on himself, in order to understand his desires better and to fully accept them. "You have to materialise them. You have to send them off to the universe, so that it sends them back to you a hundredfold. You have to allow yourself to be free, to be well anchored within yourself, to deploy the right energy. It sounds a bit crazy, but in the end it's a very simple mechanism."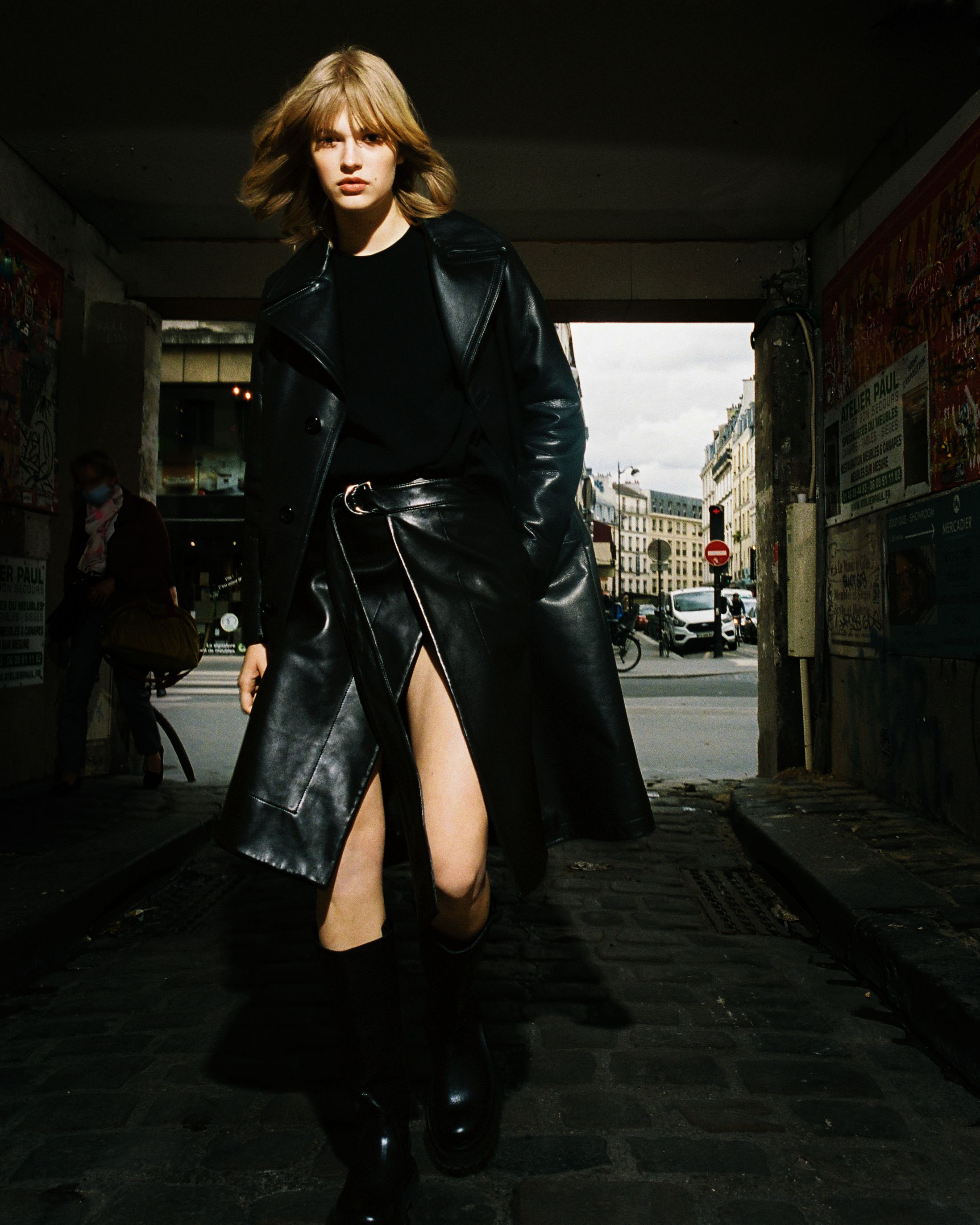 When he founded Ami in 2010, the industry was at a turning point. Hipsters were flooding Paris, Instagram was rising, and links between fashion and real life were tightening. His first collections came at the right time: real clothes, for real people, in real life, embodied by men of all ages and backgrounds. The street on the catwalk, subtly sublimated. "Someone once told me that in theatre, in order to be heard, one has to speak a little louder. We live in an age of augmented reality. It's just a matter of turning up the volume a little." Without tampering with it too much, and keeping in mind that before being a question of fashion, clothing is a question of sensation, of enveloping the body, of delivering freedom of movement. Alexandre Mattiussi has learnt not to overuse what makes the brand cool, in order not to rob it of its substance. He's got the right moves, but without overdoing it. His galaxy now extends from Eddy de Pretto to Kris Jenner, Honey Dijon and Camelia Jordana. He keeps his balance and his feet solidly on the ground. And still believes in the power of a streamlined wardrobe, which feels just "right". "When you listen to a song, you don't care if it's hyped. What matters is that when the guy sings, it gets inside you and gives you a thrill. I wouldn't like to have to tamper with that emotion, whether it's in my fashion, in my relationship to others or with myself."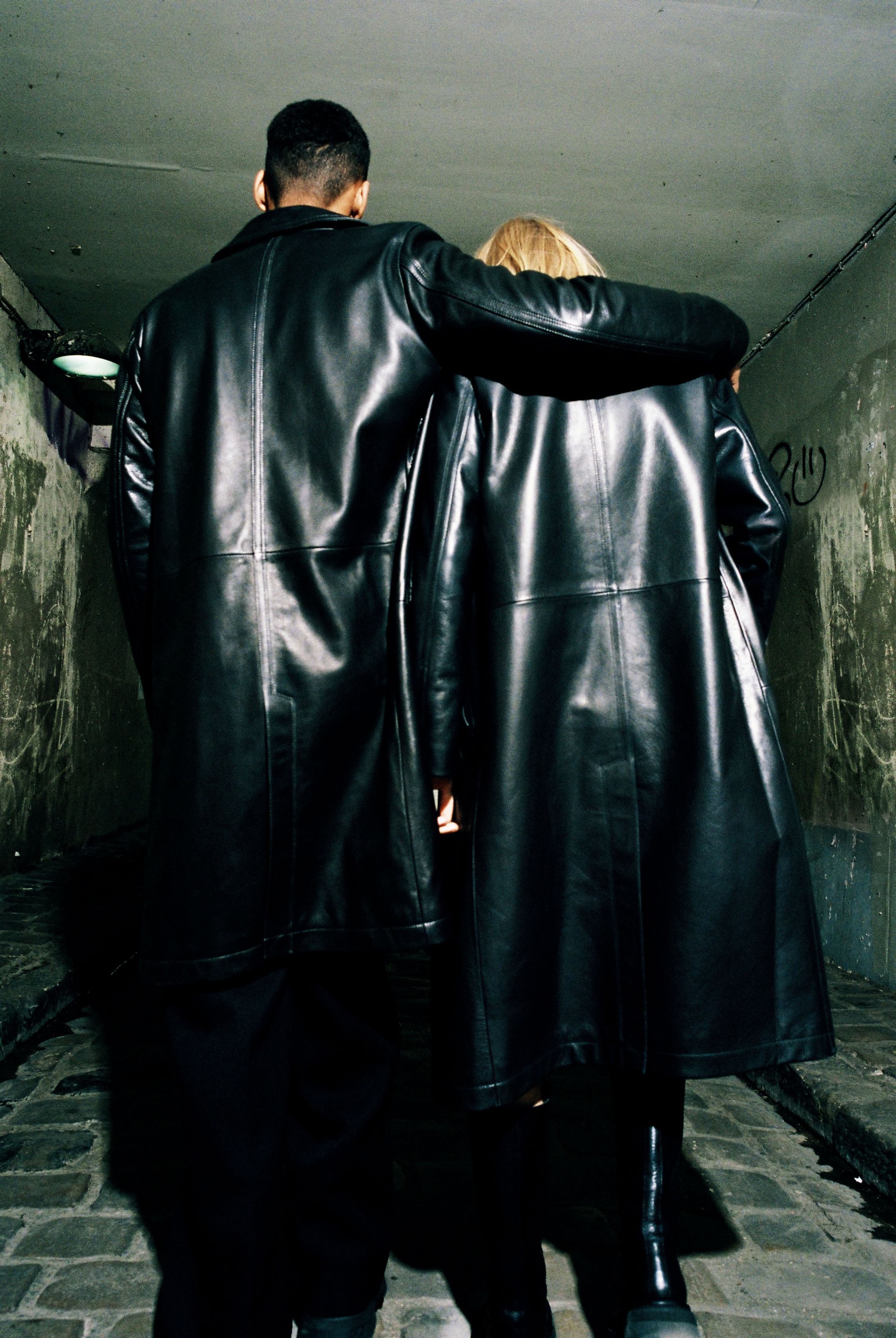 As we speak, health measures have been relaxed in most countries in the world. And fashion, stubborn despite some soul-searching, has taken off again. He is aware that he is part of a system that only new generations will be able to reinvent. But he does not hide his pride in having contributed to reshuffling the deck. Of having designed with empathy and respect for his customers as much as his teams. The myth of the designer locked up in an ivory tower is of little interest to him. Alexandre Mattiussi keeps an eye on the world and on those who make it move forward. "I'm not interested in being an isolated designer, overwhelmed by his own history. I have 200 people on my team today, I have a responsibility to be well, to maintain a certain state of being. I never imagined that Ami could go this far, but I've wanted this brand to exist, and today it lives to the rhythm of my heartbeat, and will never go where I'm not feeling it." A nice course to steer, for one's last life.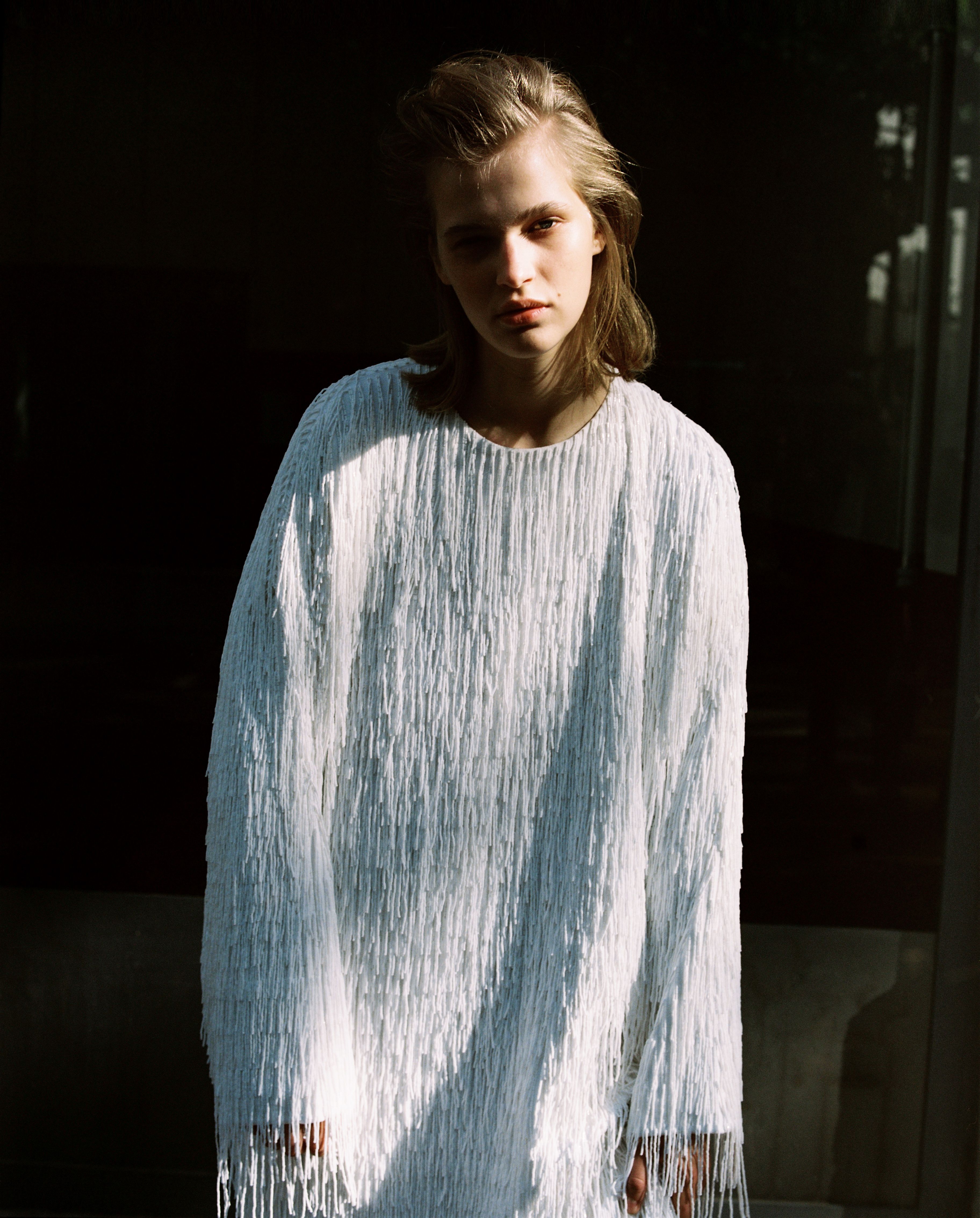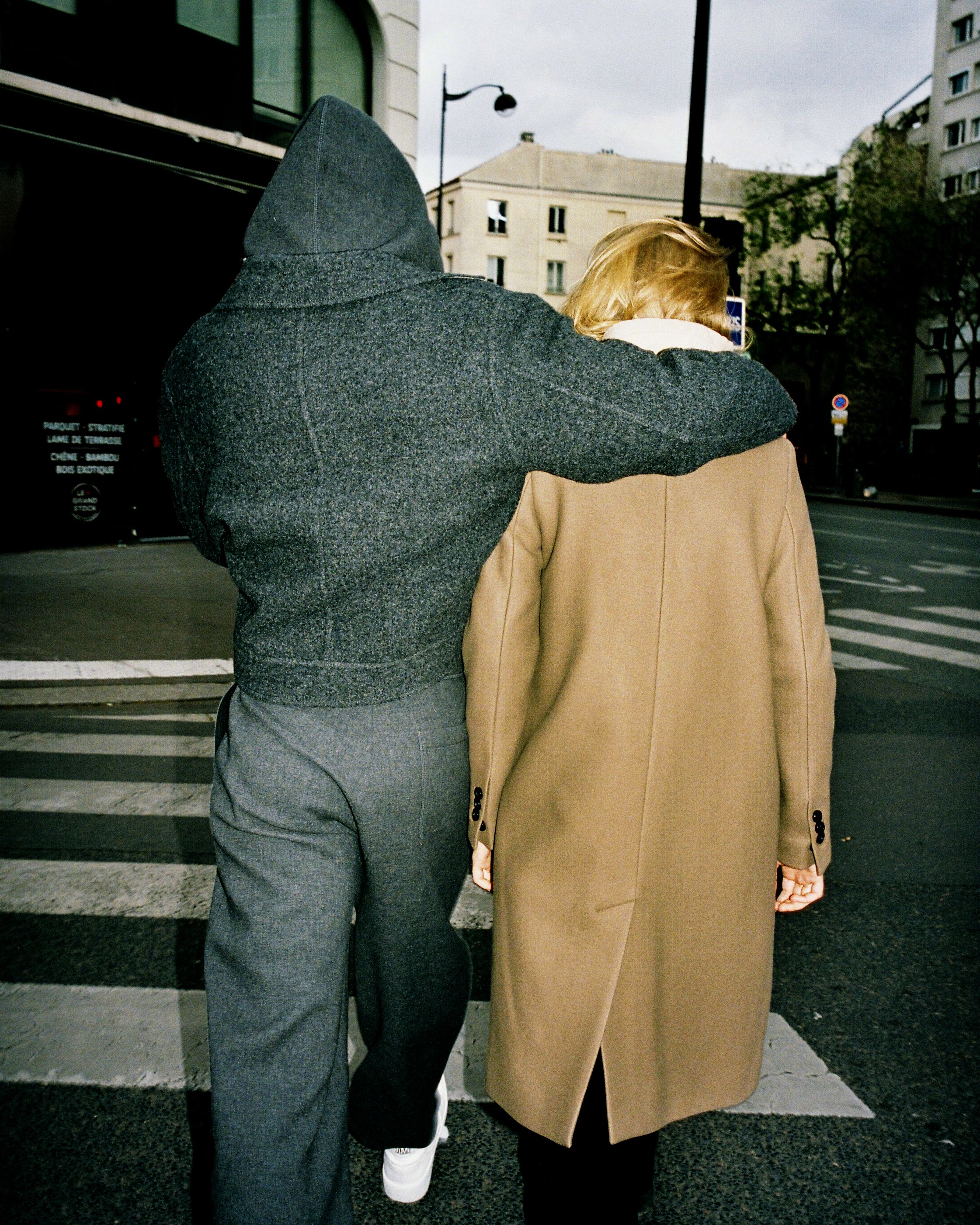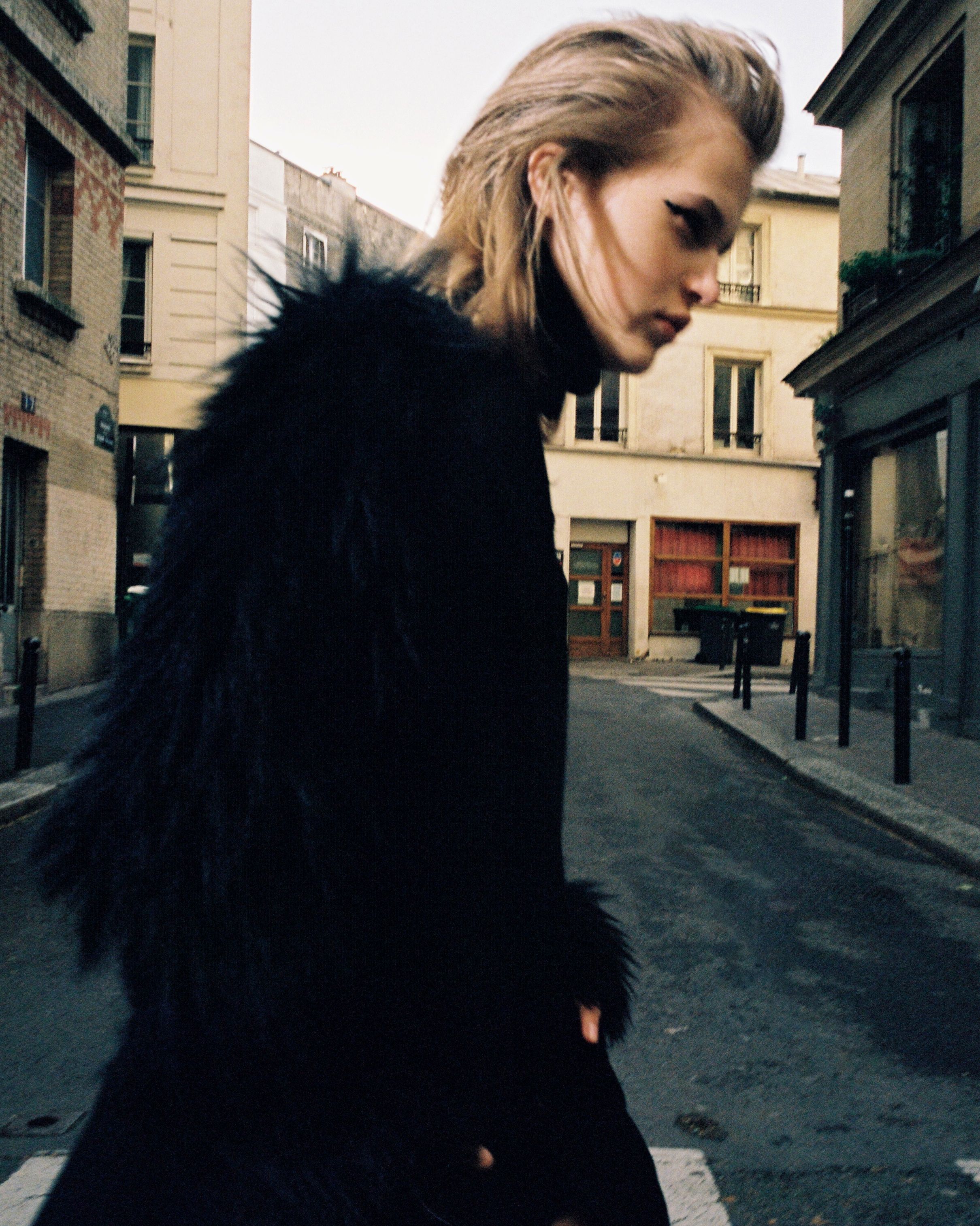 Credits
---
Photography Thibaut Grevet
Fashion and artistic direction Claire Thomson-Jonville
Casting Director Nicolas Bianciotto @Ikki Casting
Hair Pierre Saint Sever @Art Board
Makeup Hélène Vasnier @Bomba
Talents Aivita Muse @Viva Management & Ysham Avdulahi @Bananas Models
Photo Assistance Pete Hawke
Styling Assistance Tiffany Pehaut
Makeup Assistance Yin Liu
Production Kitten
Tagged: