See the trailer for Camila Mendes' new Netflix thriller
Sexy! Spooky! Don't read the news! Watch this instead!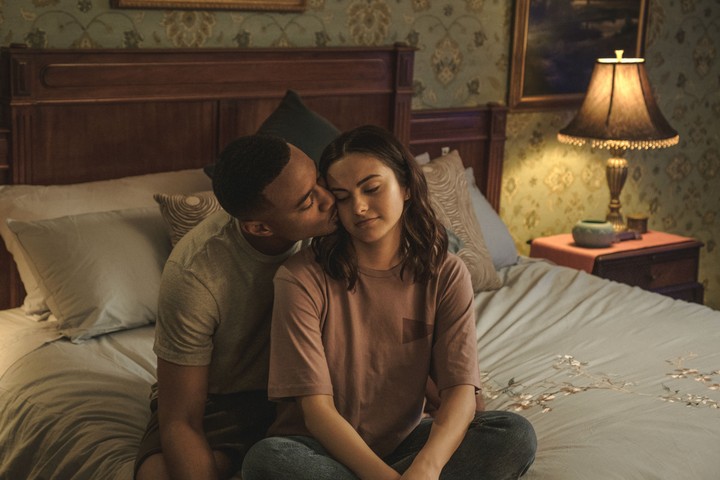 I didn't know it was possible, but thanks to lockdown I think I've completed Netflix? If you can relate and are in desperate need of new, sexy, gripping, thrilling, trashy content to fill your head with so you don't have to read the news or think about the apocalypse, then you're in luck: new sexy gripping thrilling trashy content from Netflix, right here!
It takes the form of the trailer for Dangerous Lies, a new thriller from the streaming giant starring Riverdale's Camila Mendes and noughties teen dream Cam Gigandet (remember him!). Directed by Michael M Scott, the film tells a tell of lies, deception and -- duh -- murder.
Camila stars as Katie Franklin, who becomes a carer for an old rich man (played by Elliot Gould, AKA Ross and Monica Geller's dad) after she loses her waitressing job. The two grow close, but not in a "this should probably be reported to HR" kind of way, before he unexpectedly passes away, leaving Katie as his sole heir.
Obviously, things then kick off with the old man's family, who aren't pleased. Katie is pulled into a web of deception and lies and it's all very twisty-turny and mysterious. They find a suitcase of money in the attic! They're being followed! And you thought Veronica and Archie had problems!
Check out the full trailer for Dangerous Lies, which drops on Netflix on 30 April, right here.