Selena Gomez's Rare and the best new music this week
Her second Revival is as sweet as the first.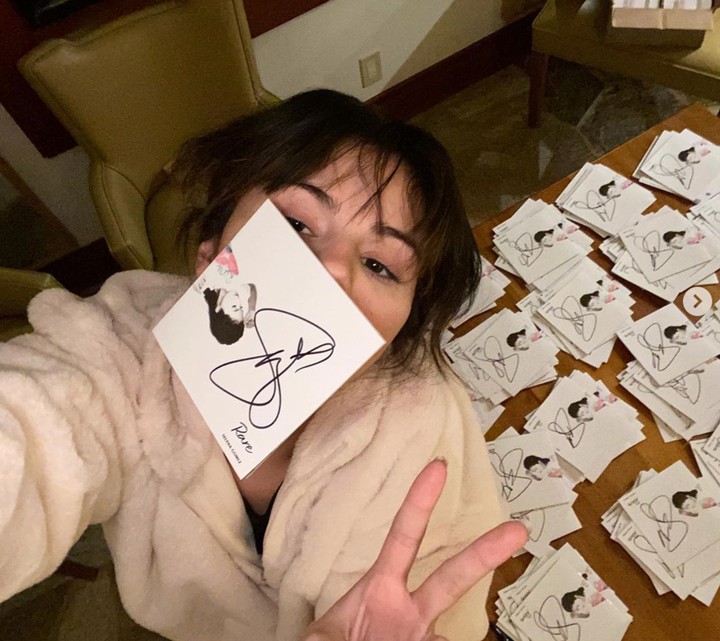 Image via Instagram
Praise be! Selena Gomez just released her long-awaited first record in five years. After a turbulent half-decade of health issues and public breakups, the 13-track pop opus that is Rare gives fans an open-book look at Selena's life via an album of bangers. Well-received lead singles "Look At Her Now" and "Lose You To Love Me" are joined by several standouts: a beautiful vow to stay "Vulnerable", catchy laments on failed friendships with "People You Know", and a stripped-back collaboration with Kid Cudi on "A Sweeter Place". The latter wraps the record up, a hopeful look forward to a brighter new decade for Selena and for all of us. Like the approval she seeks on the title track, we're here to confirm that she is pretty special. And so is this release.
Uh oh, looks like somebody didn't tell the rest of the industry that Rare was out today because a whole host of other artists still bothered putting music out. We've collated the best of it in a tidy playlist for you. French producer cousins The Blaze called on an auto-tuned Octavian to supply the vocals for their new tune Somewhere (leaving us eagerly waiting on an award-winning visual counterpart); New Jersey fitty 070 Shake gets us all warmed up for her debut album -- MODUS VIVENDI, out 17 Jan -- with "Guilty Conscience"; and Brit Rising Star Award-winner Celeste (following in the footsteps of Adele and Jorja Smith no less) proves the win was justified with new single "Stop This Flame".
There's also new stuff from Moses Sumney (with the tear-inducing "Me In 20 Years"), Post Animal, Megan Thee Stallion x Normani, Cosima x God Colony, Georgia, Mall Grab, ShitKid and more.