Bottega Veneta AW20 was a beautiful display of quiet luxury
In what could be described as his best show yet, Daniel Lee showcased a chic and confident take on the label's rich heritage.
|
23 February 2020, 11:08am
Daniel Lee has more hype behind him than maybe any other designer at the moment. He recently won an unprecedented four honours at 2019's Fashion Awards. He has achieved the incredible feat of pushing major financial growth at Bottega, while creating clothes that are lived by influencers, critics and the public.
He's very quickly gone from basically unknown, behind the scenes figure, to feted, lauded and loved. Every collection so far — and especially the accessories — has basically sold out. They are waiting lists so long that plenty of products don't even make it into the store.
So it is saying something then that this was his best collection yet. It was his most cohesive and coherent, most chic and wearable. It was assured and confident. More restrained in shape and silhouette, refined in colour palette, relying on craft, texture, shape, movement, to create an aura of quiet luxury.
Set in a series of white boxes that were projected onto with images of a classical Roman palazzo, a series of alcoves containing statues and plants and scenic vistas, a mirage of a vanished world that would disappear again once the show finished — partly symbolic, partly a nod towards sustainability, Daniel explained, post show: "I was thinking about how fashion can transport you to a different space, how we could transform this very anonymous and very bland space into something very beautiful. That was really one element, and then I wanted to build a set that left no physical trace after the show. We're trying to reduce our impact."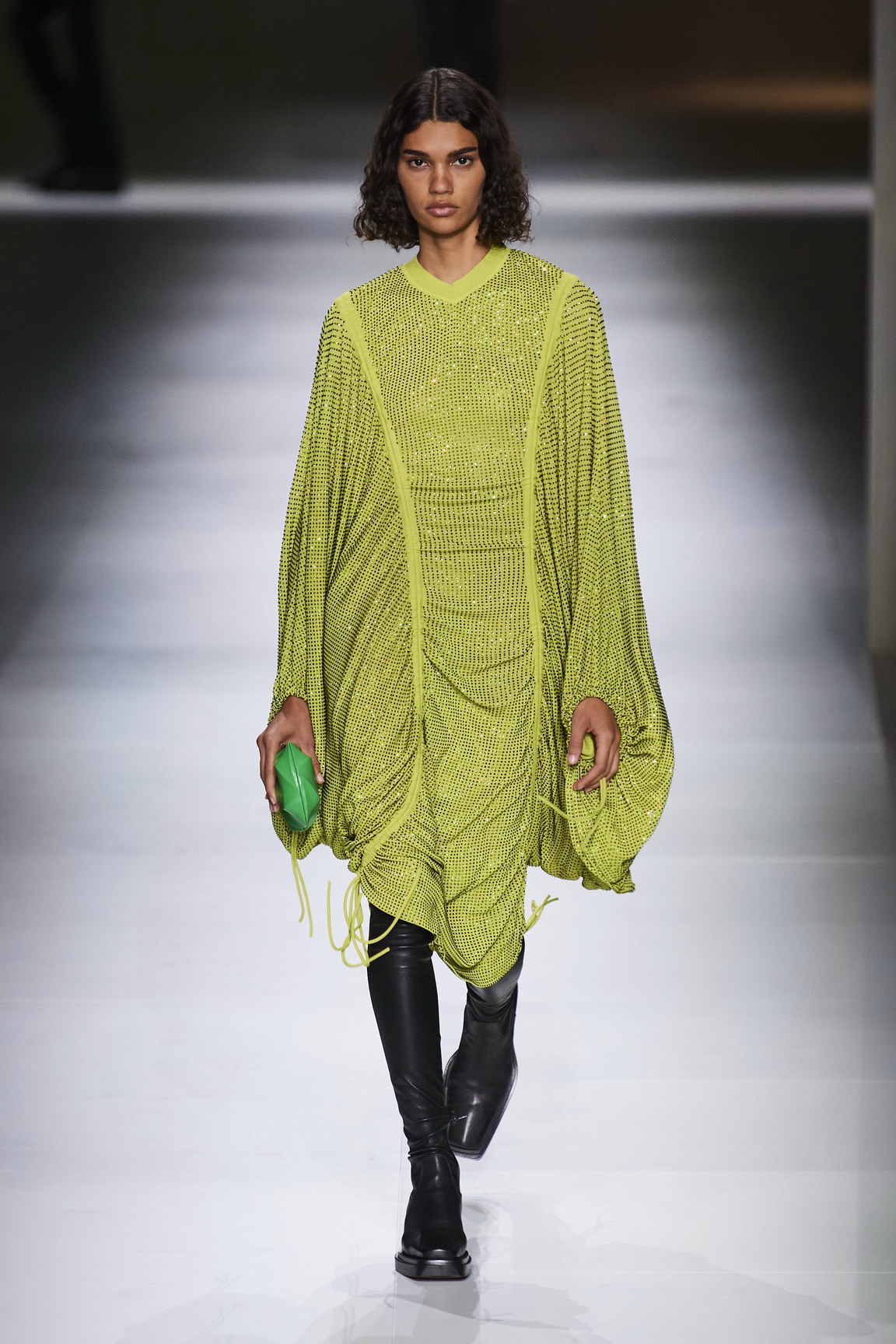 It was also about transport in a more literal sense: the idea of movement. The opening section of the show was incredibly tight, a palette of dark chocolate brown, black, a flash of luminescent green neon at the collar and cuff. Then came fringing -- wild exploding expanses of fringing -- lining dresses, in skirts worn under knits, erupting with each step. "We were thinking a lot about movement this time -- we really wanted to do something that felt in motion, like the fringing, this elongated silhouette," Daniel said. "So we developed all of our classic, iconic fabrics with stretch this season, so that it felt like something like a coat or structured tailoring could also occupy that space between the super formal and something more casual. It's about things that make you feel very elegant but also more comfortable."
The opening seasons of Daniel's reign have been defined almost against elegance, against comfort, or at least opening up both to find new, off-kilter, interpretations – Bottega's signature Intrecciato weave blown up, for example -- into something unmissable. But as an example, he shrunk the Intrecciato back down this season, into something that played more in Bottega's heritage (he said, backstage, he's been deep in the archive this season). "We were thinking about softness -- those initial Bottega bags were successful because they were soft and sensual when everything was hard."
Against the grain then, Daniel too, has found success — coming to prominence at the right moment, a reaction against streetwear hype, luxury logomania, endless brainless collaborations. With Bottega he's plotting some new course, something that feels very pure, very luxurious, confident in itself. The opening and closing were, for example, on the surface, nothing too special. A simple four button wool coat, brown collar worn over, a rollneck sweater, slightly flared black trousers; a waxed parka, cream trousers, lime green clogs. He can transform these most simple of garments into things that root the most exciting of ideas.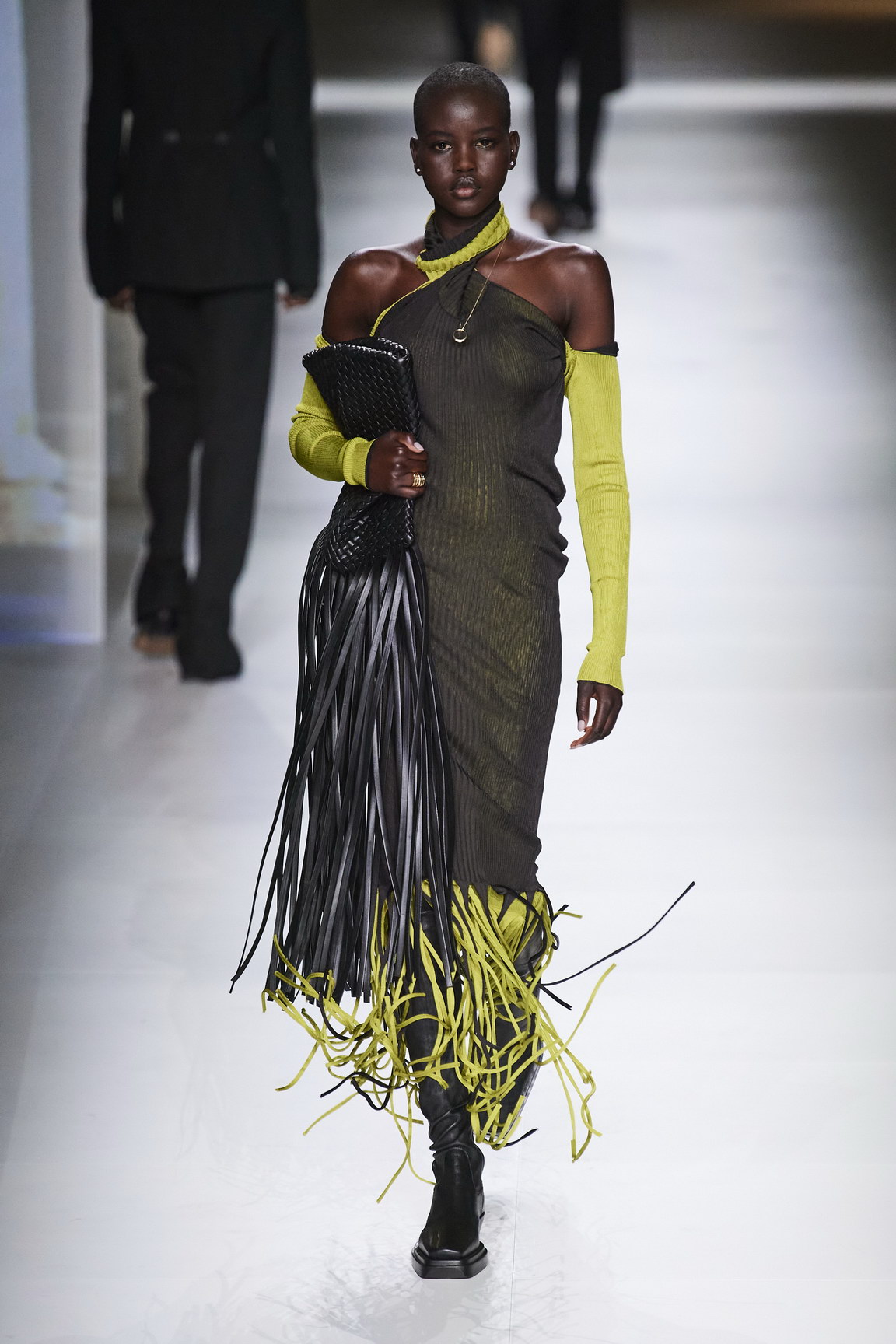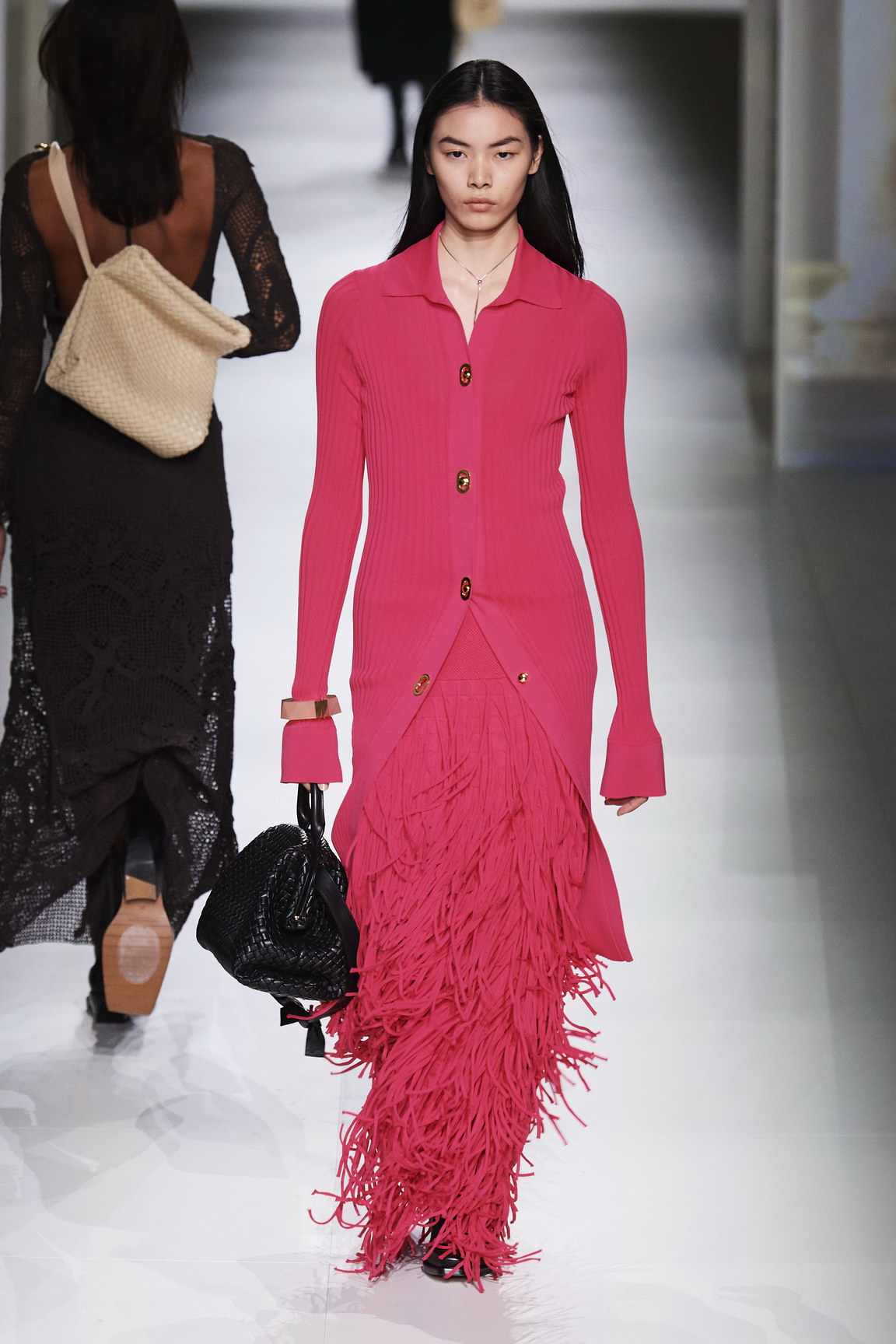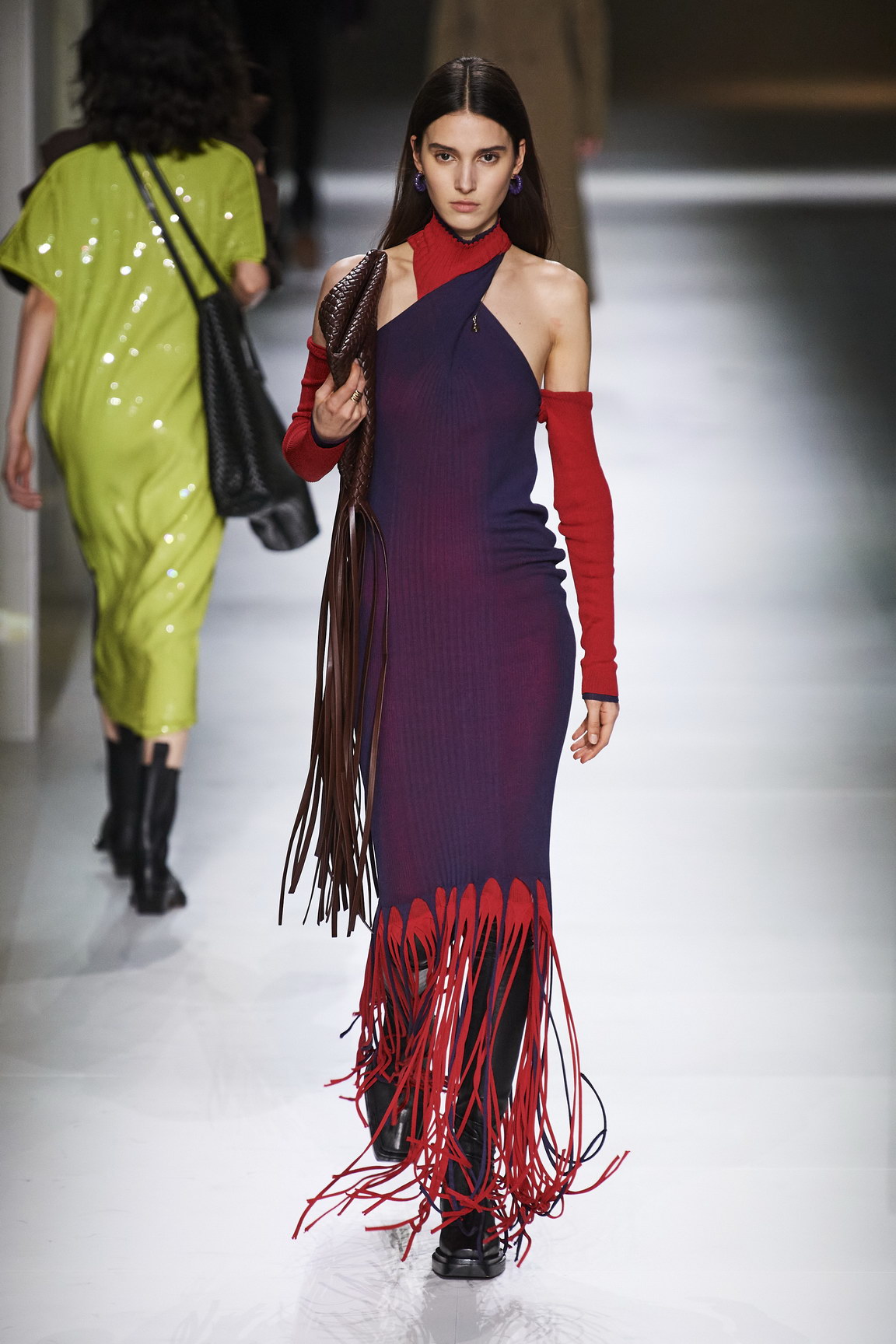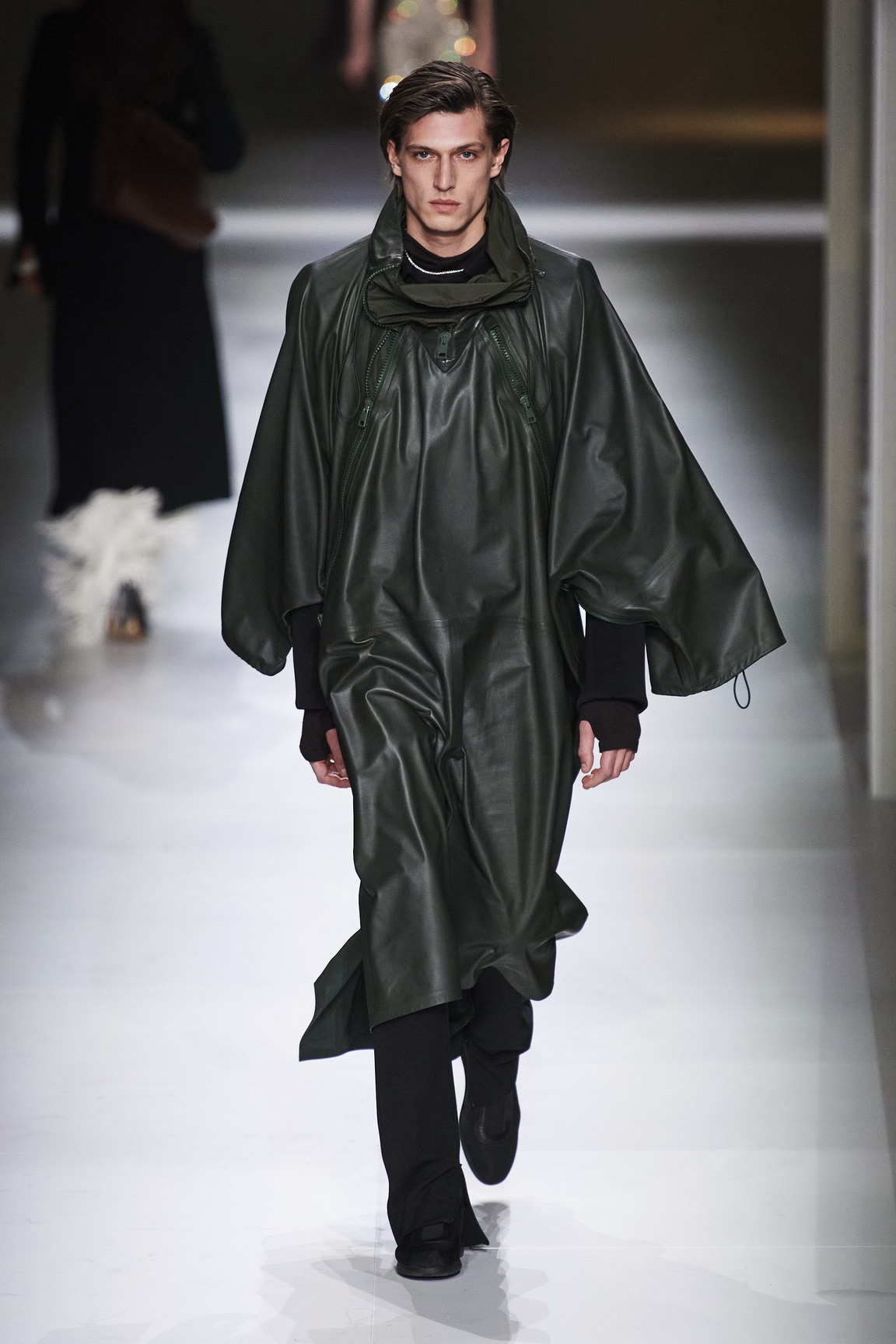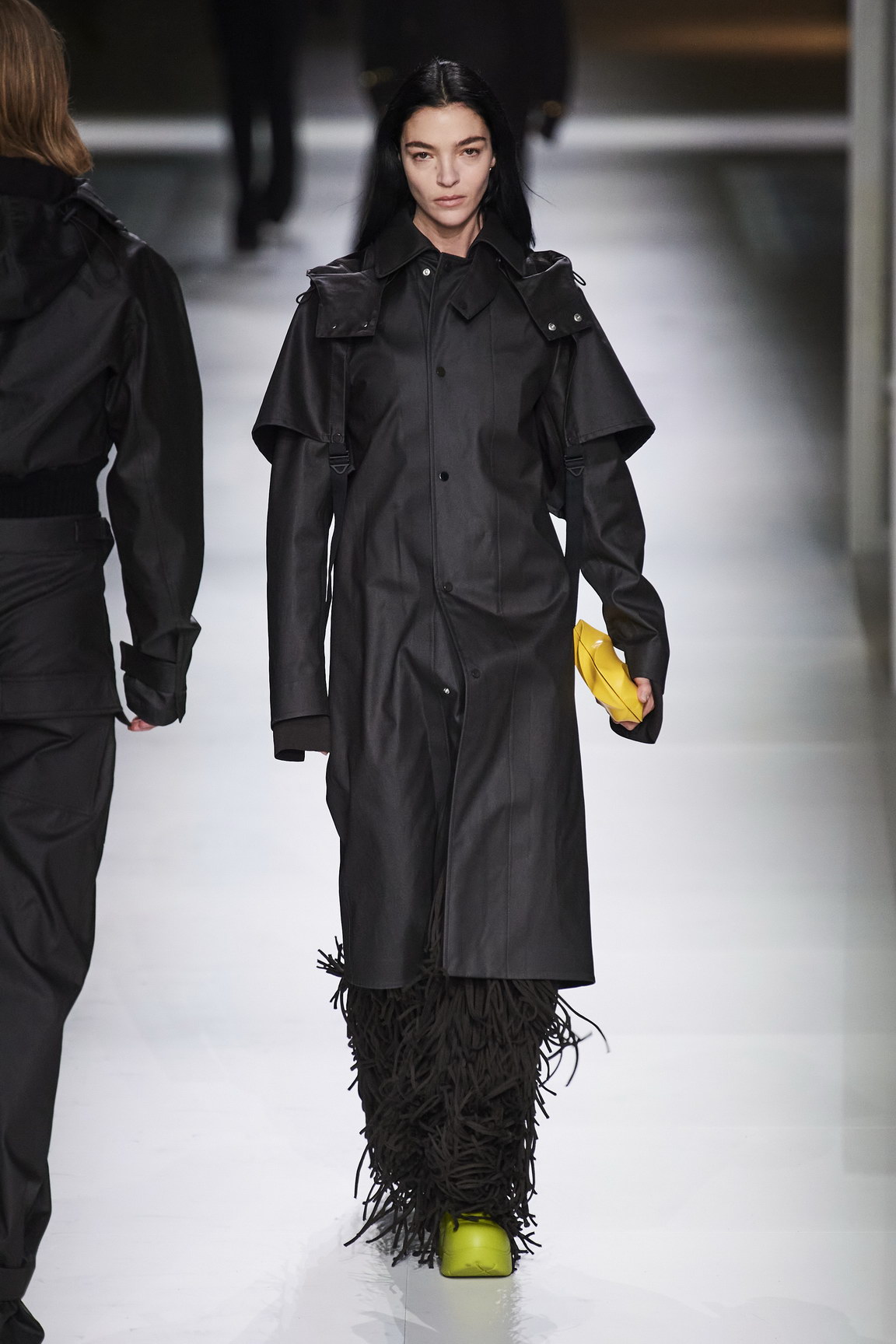 Credits
---
Photography Mitchell Sams