Photography Mitchell Sams
Marine Serre AW20 came straight out of a futurist wormhole
Her interplanetary tribe of masked moon people brought hope to Paris.
|
26 February 2020, 10:02am
Photography Mitchell Sams
This Marine Serre show, on the opening day of Paris Fashion Week's AW20 season, picked up, thematically, where her last left off. An austere vision of fashion emerging from the debris of the end of the world -- garments coming out of "a futurist wormhole" as the show notes put it. Last season wove a narrative of various fashion tribes emerging from the post-apocalyptic wastelands, here it told a story of "humans spread out over a series of interconnected life supporting planets" -- imagined what clothes these future humans might wear.
Last season's collection was inspired, in part, by Paris's record breaking, sweltering, 2019 heatwave. This season, more coincidentally, the show coincided with a post-Milan coronavirus panic -- which felt a little prescient for a designer who is already making face masks covered with her crescent moon logo, a few of which were in attendance at today's venue, a mirrored underground chamber in the 19th.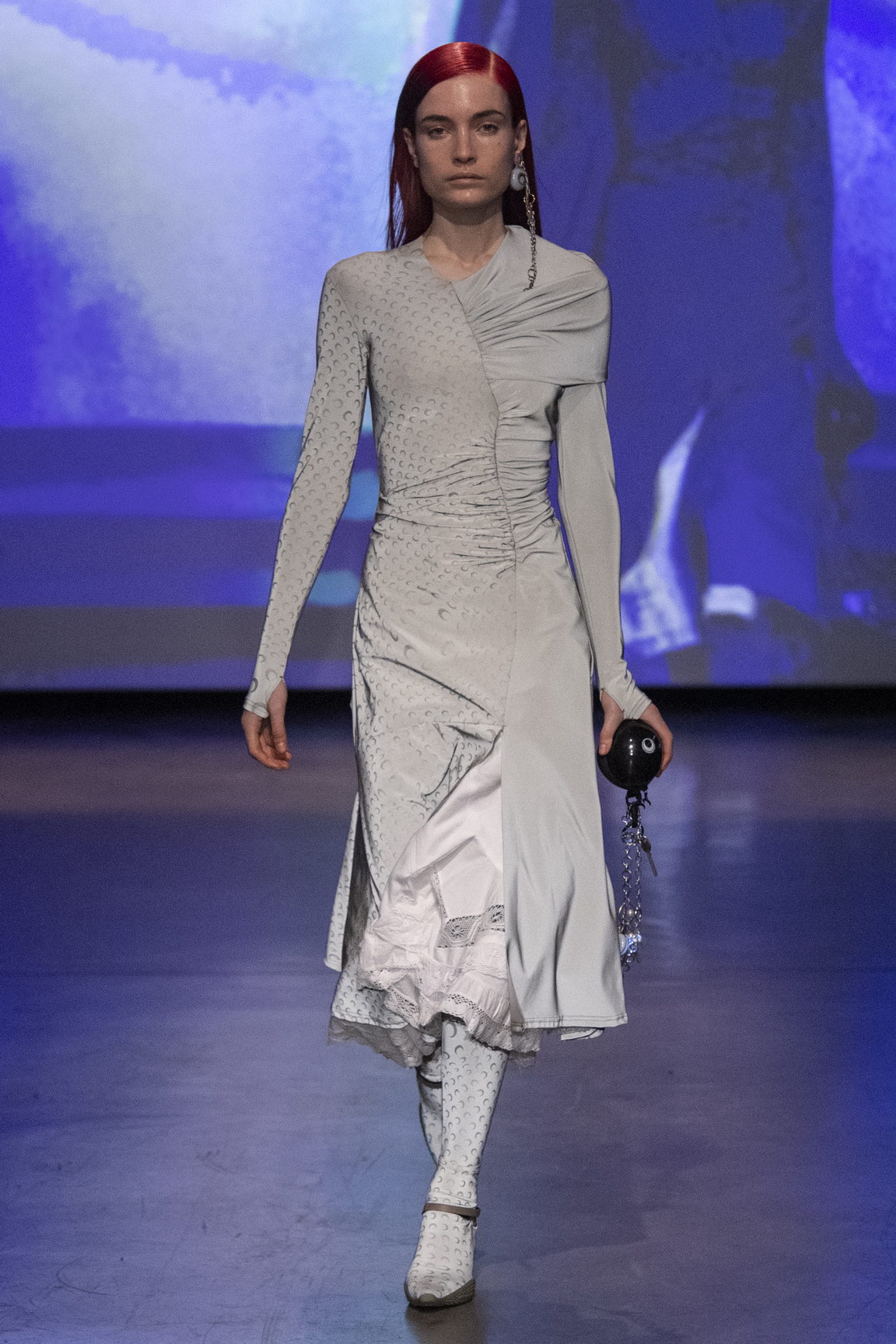 It was a slightly hypnotic experience: the guests sat down low, perching on the floor, the models weaving their way through them, endlessly reflecting into the mirrored walls, in what the notes described as "the hallucinatory endlessness of possibilities". The clothes morphed through colour palettes, shape-shifting through various silhouettes, showcasing the varieties of work Marine has been crafting at her label since bursting onto the scene by winning the LVMH Prize straight out of school.
There were flowing white dresses, armorial houndstooth suiting, protective hoodies that totally cocooned the head, patchwork faux furs and clashing prints that could've been scavenged from the wilderness. It closed with a section of bright fuschias, striking a hopeful note with a parade of children on the catwalk, "child magicians in the burned psychedelic moons" as she described them. It was a hopeful note to end on, something optimistic, a signal for a new generation to take over.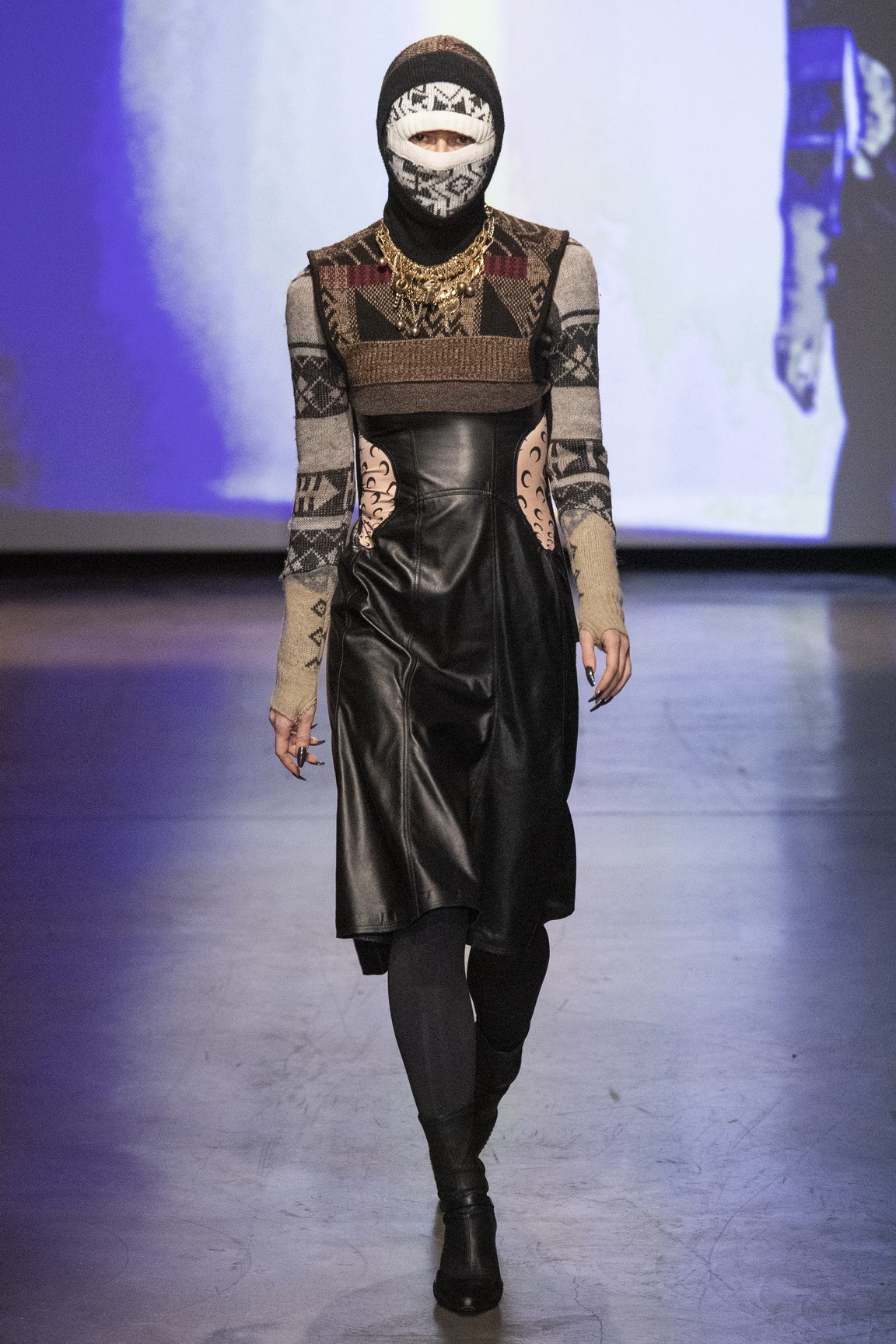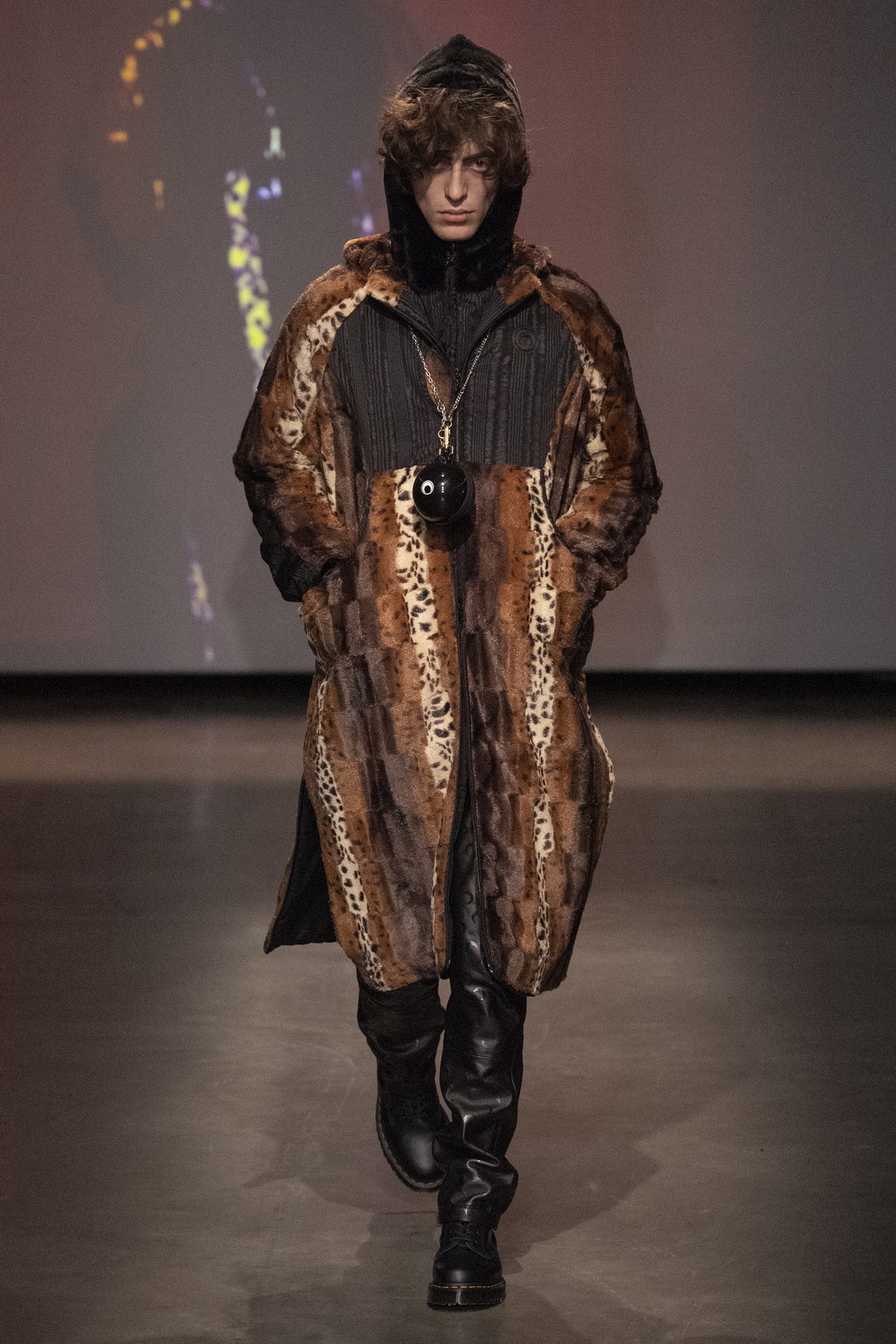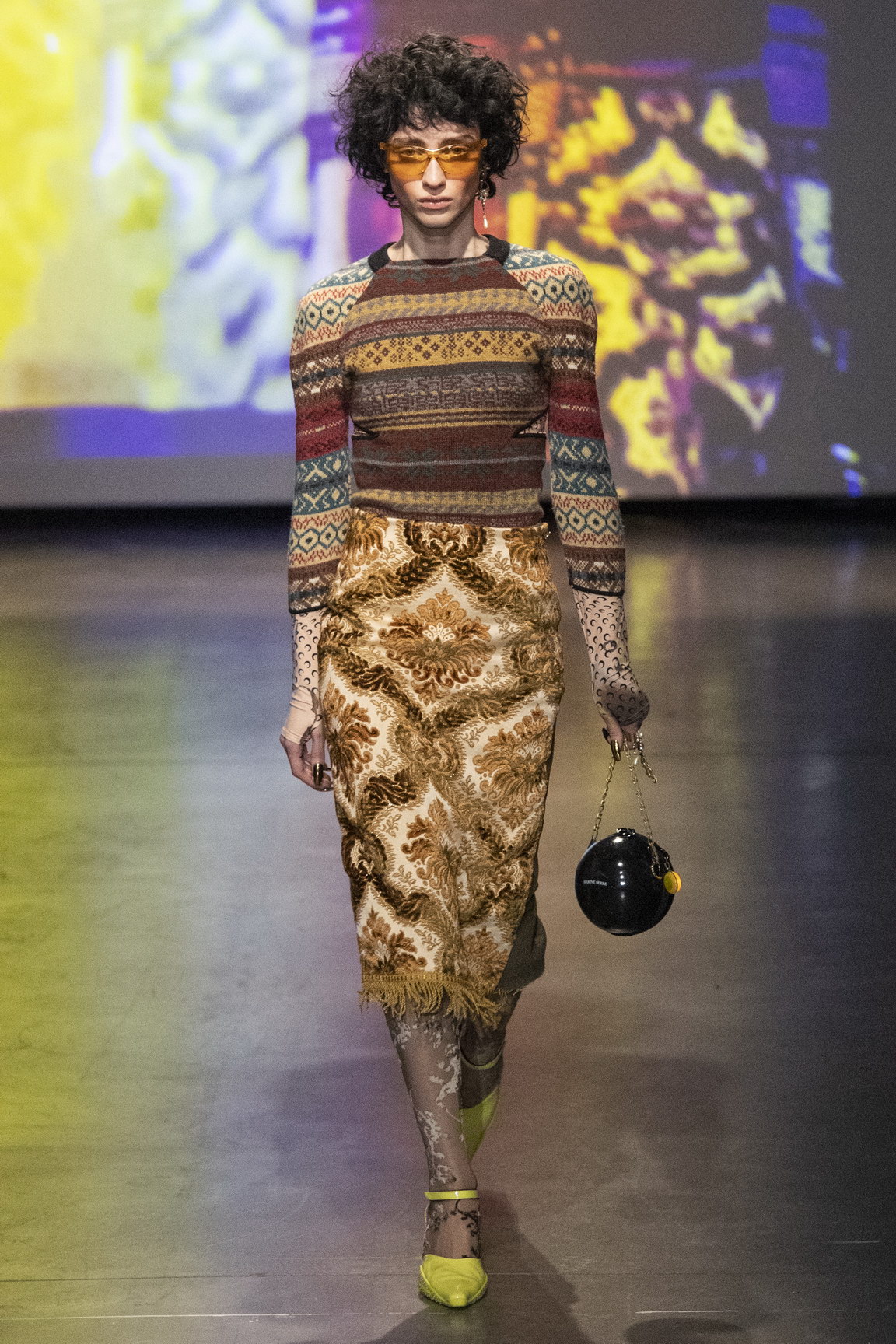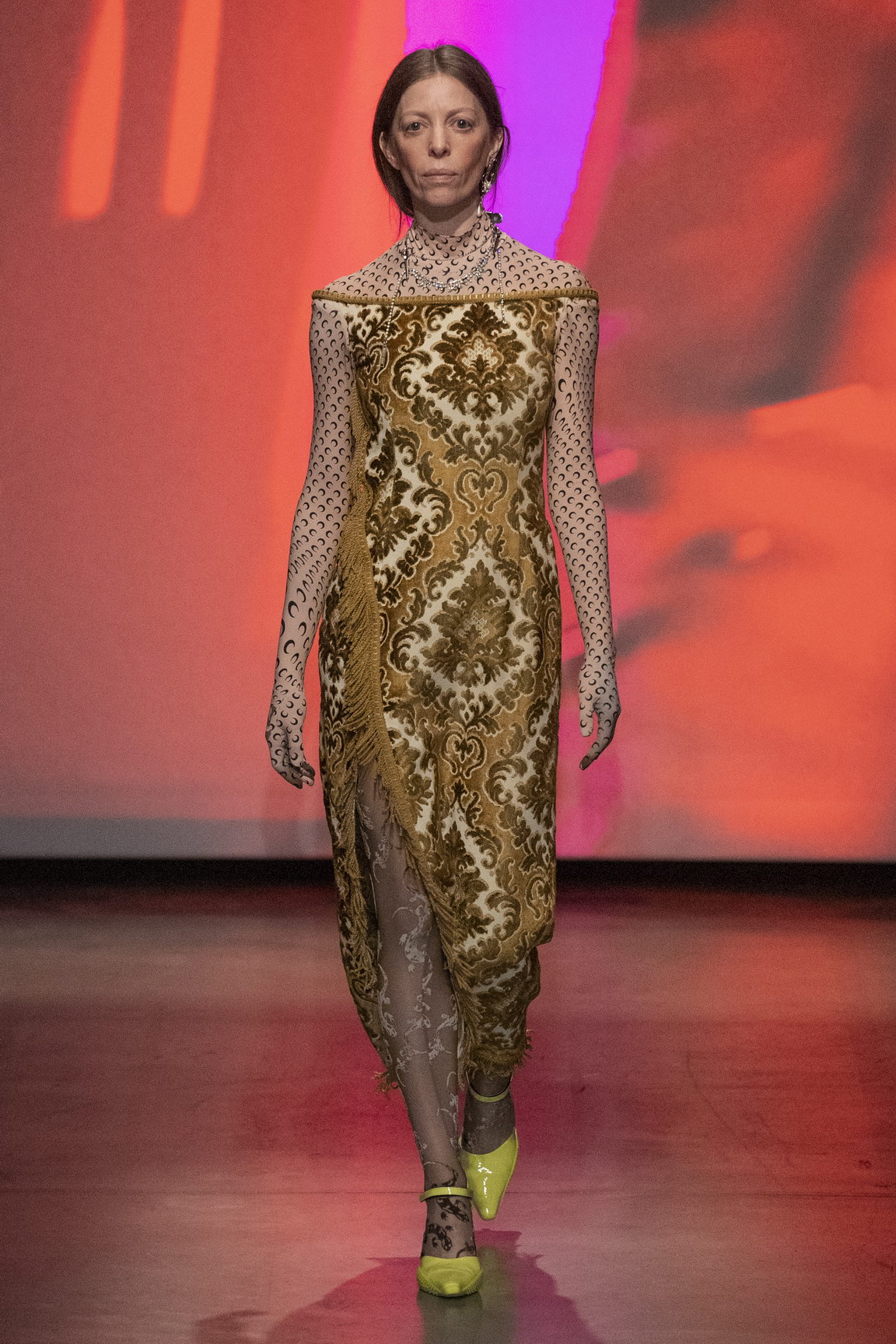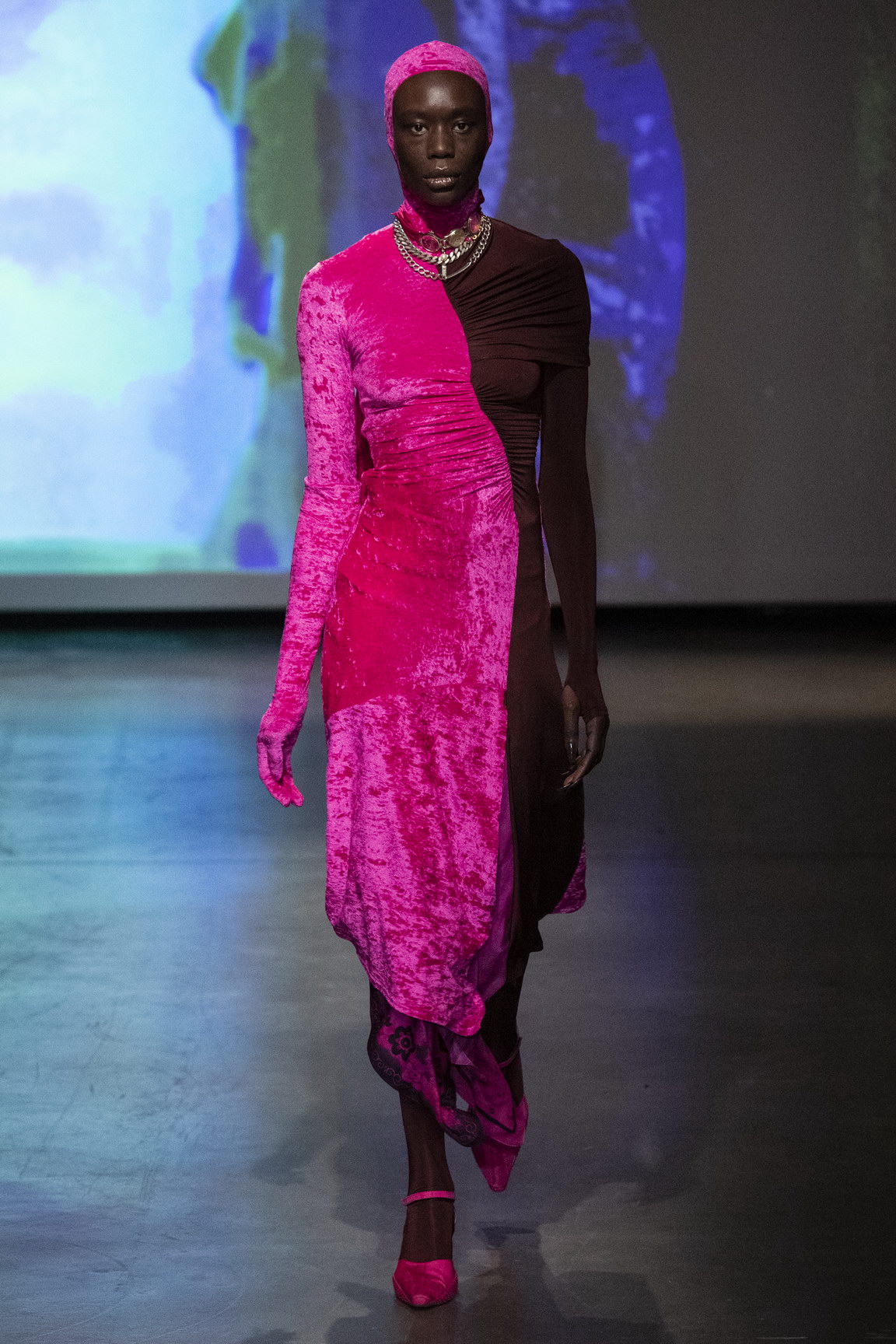 Credits
---
Photography Mitchell Sams
Tagged: