20 photographers making the everyday absurd to follow on Insta in 2020
These surreal photographers were distorting reality long before it suddenly became a feature of our daily life. J'follow now.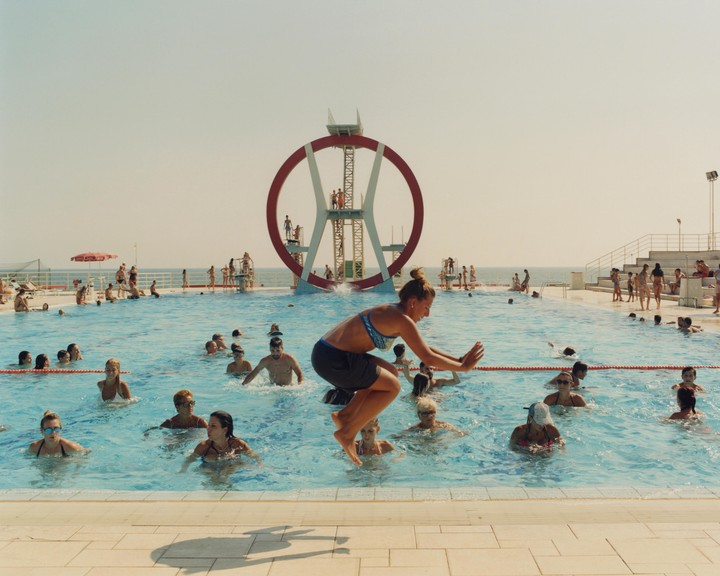 Photography Ivan Ruberto and Paolo Zerbini for Bellissimo Zine
If there's one thing, and one thing only, that productivity vortex Instagram is good for, it's finding incredible imagery. So, in 2020, it's time to unfollow @fuckjerry -- all the good memes are on Twitter anyway -- and instead enjoy its original purpose; unearthing brilliant photographers that offer your feed something truly original.
Anton Gottlob
Originally from Cologne, Anton started working for a number of different photographers before moving to London to work with Juergen Teller. There's a touch of mad Juergen-isms in all of his work. As demonstrated here.
Rosie Marks
As fellow photographer Henry Gorse -- a rising photographer to watch -- put it in Pylot Magazine, Rosie's work is reminiscent of "early Martin Parr and Tom Wood combined with the raw feeling of Henry Bond".
Stefanie Moshammer
Austrian photographer Stefanie seems to find something light and whimsical in everything she turns her lens to.
Frank Lebon
Frank tells madcap stories with unexpected twists and turns in every photo he takes.
Jack Davison
With a touch of Dalí about his work, Jack combines eccentricity with a subtle brooding atmosphere and a dark colour-scheme, creating something utterly beautiful in the process.
Raphael Bliss
Poking fun at the often ever so slightly earnest fashion industry, Raphael's campaigns and editorials are a welcome respite to the polished sheen of many photographers' work.
Joshua Gordon
Joshua loves an artistic challenge, as does his long term partner and collaborator Jess Maybury. With an intrepid eye, Josh captures his subjects with energy and distinct pleasure.
Dexter Lander
Dexter captures today's creatives in a buoyant and humorous light. Colourful, contemporary and never afraid of a lol.
Saskia Dixie
A filmmaker inspired by low-budget productions, Saskia's stills are quietly dissident.
Joyce NG
Growing up in Hong Kong, a city of "visual overstimulation" as she calls it, Joyce learnt to channel all the city's energy and chaos into her work.
Ivan Ruberto
Ivan's inquisitive eye finds humour and emotion everywhere it roams. The ordinary becomes an extraordinary snapshot of the world.
Turkina Faso
Russian-born, and now based between Moscow and London, Turkina's work is an ethereal love letter to the outside and the bodies that occupy it.
Hugo Scott
Originally from Scotland, Hugo is renowned for turning documentary photography -- of different scenes, subcultures and communities -- into something light and charming.
Paolo Zerbini
Whether shooting rustic Italian farms, out on the streets or fashion stories in the desert, Paolo has a knack for subtly hinting at something more sublime in his photography.
Sharna Osborne
The nostalgic aesthetic of Sharna's videos and stills and their eclectic mix of references to the VHS era, combined with wild fashion and dramatic beauty looks, makes for wonderful imagery.
Cindy Sherman
The OG. Needs no explanation.
Viviane Sassen
The beautiful, vivid colours and physical potency of Viviane's works define her as an iconic art and fashion photographer. Her images light up the retina with a surrealist and sensual vision of the body.
Luisa Opalesky
Assisting Ryan McGinley with the movement on set for his shoots, New Yorker Luisa's own work is full of all the same quirks subtleties.
Pixy Liao
Chinese multidisciplinary artist Pixy Liao is famed for her idiosyncratic charm and subversive take on patriarchal archetypes.
Special mention: Glen Luchford's Gucci campaigns
Truly the weirdest and most wonderful.
Tagged: