Watch Arca's stunning video for new single Nonbinary
The first release from her forthcoming album is a track which ends, "what a treat it is to be non-binary, ma cherie… bitch". Iconic.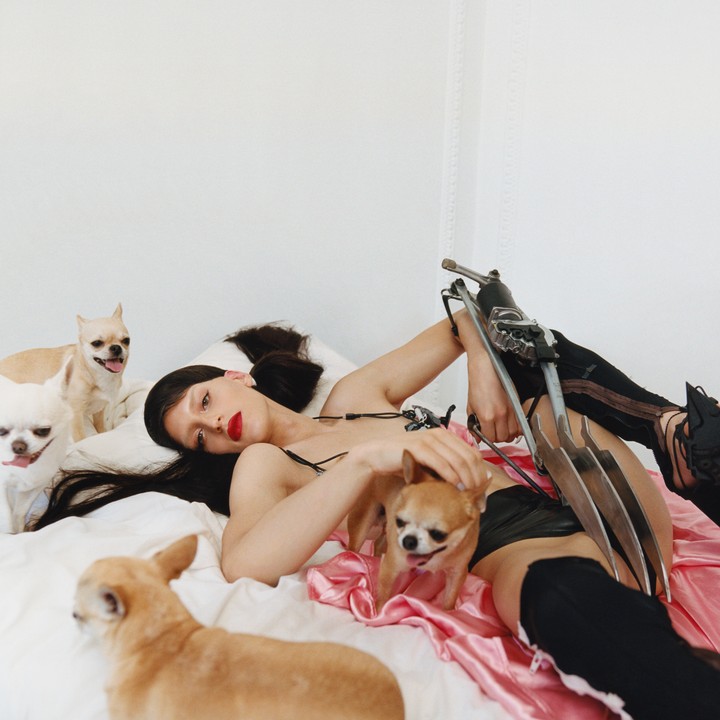 It's the moment we've all been waiting for: Arca just released the v exciting first single, "Nonbinary", from her much anticipated new album, KiCk i. A follow up to 2017's critically-acclaimed Arca, the album promises features from Rosalía as well as longtime collaborator Björk. In the accompanying music video, a VR Arca (aka Alejandra Ghersi) is worked on by robots -- first on a futuristic operating table, then as venus in a giant shell. The release is an introduction to the transformation Arca has undergone in the past three years, a welcome party to her new epoch.
"I'm asking for recognition that we have multiple selves without denying that there's a singular unit," Arca told Paper Magazine in a recent interview. "I want to be seen as an ecosystem of minor self-states without being stripped of the dignity of being a whole. It gives me the feeling of possibility, to not allow for easy categorisation." On that note, she also teased the route she went down in terms of album production: "I wouldn't want to just go pop and I wouldn't want to go full experimentalist. That's where a nonbinary mode of thinking feels really fertile. It opens possibilities rather than collapsing things. Allowing for change without resisting it."
Proceedings end casually with two Arcas passionately arguing, surrounded by roaring flames as the track signs off with: "What a treat it is to be non-binary, ma cherie… bitch". Iconic.
Tagged: