Phoebe Bridgers's neggy Christmas single and the best new music this week
Let our playlist be your gui-De.
|
16 December 2019, 6:00pm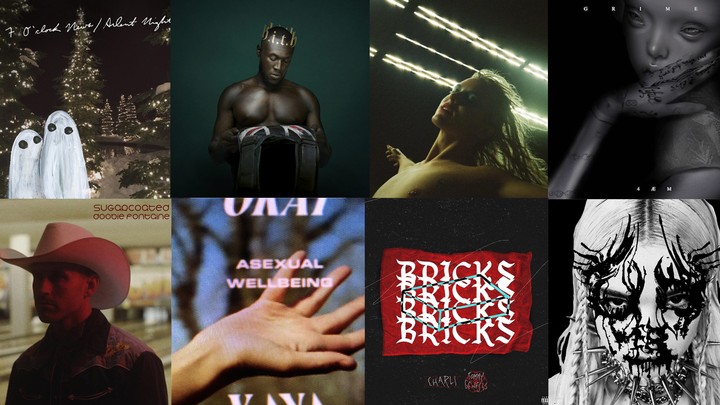 Once upon a time, we took California's brilliant Phoebe Bridgers on a tour of London's best bridges. It was a load of fun and we've adored her ever since. Very good at reading the room and noting the lack of festive spirit, Phoebe has only gone and recorded a sad but comforting rendition of a Christmas classic that she has dubbed "7 O'Clock News / Silent Night". On it, her dreamy duet with Fiona Apple sits atop a recording of Matt Berninger from The National reading the news -- mostly depressing, naturally -- resulting in something we'll hopefully look back on as a particularly dark moment in time before things got better. "Happy Holidays to everyone whose family has been literally or figuratively torn apart by Donald Trump," lovely Phoebe said when sharing the song on Instagram. "And to my racist, xenophobic, misogynistic, hypocritical family members... fuck you." Something we can all get behind.
Also on this week's BEST NEW MUSIC playlist is Grimes's foray into the world of Cyberpunk 2077, the much-hyped Keanu Reeves-starring RPG, due for release in April. Her new single "4AM" (like Art Angels on speed) joins an official soundtrack, alongside contributions from A$AP Rocky, Nina Kraviz, Run the Jewels and more. What's more, Grimes will make an appearance in Cyberpunk 2077, too, as in-game character Lizzy Wizzy. Anyone else tempted to escape our current reality and try this thing out?
Stormzy's new album Heavy Is The Head is out now too (you can read all about it here) as is Harry's Fine Line (get our take here) and Hayley Kiyoko's I'm Too Sensitive For This Shit EP. Then there's new single "Sugarcoated" from London psych crooners Doobie Fontaine, Cub Sport's joyful "Hearts In Halves" and a trappy collaboration between Charli XCX and Tommy Genesis. Plenty more where that came from. Get stuck in!