Ryan Beatty and Austin Anderson are American pop's new dreamers
The bright boys of modern pop talk creative torture, collaboration and being protective of persona in the music world.
|
21 January 2020, 12:00pm
A miraculous pop record should emanate the struggle it took to make it. If the process is too easy, fewer people would like to care. This is true of the work of Ryan Beatty and Slow Hollows frontman Austin Anderson: a pair of LA-based boys who've spent much of the past two years toiling on their respective new records. Both have mined their most personal moments to make something special.
It's a trick they're old hands at now. In the summer of 2018, Ryan's debut record Boy in Jeans painted a portrait of a young man embracing the power of his independence and his sexuality (beforehand, he was pitched as a Bieber successor during that early-2010s mall-touring pop boy boom in the States). It was one of the most impressive debut records of the last decade. His forthcoming record, the pensive, tender and pristine Dreaming of David, builds upon that. Ryan's layered-up and pitched vocals lace through piercing ballads about boys and songs littered with grandiose religious metaphors on the already released cuts Casino and Patchwork. He's grown up now.
Ryan's sophomore record was, for the most part, produced by Austin, whose credits on records by Frank Ocean and Tyler, the Creator have threaded through his musical narrative as Slow Hollows' most visible figure. That deft understanding of how to make melodious music seeps into Actors, the band's third album. Check out Come Back In and the Tyler-produced, Ryan-featuring Heart for its confident dabbling in jazz and guitars as much as it does quirked synth numbers; it's what has earned them the kind of fawning indie fanbase that most kids in his position would kill for. He seems grateful for all that's come his way so far.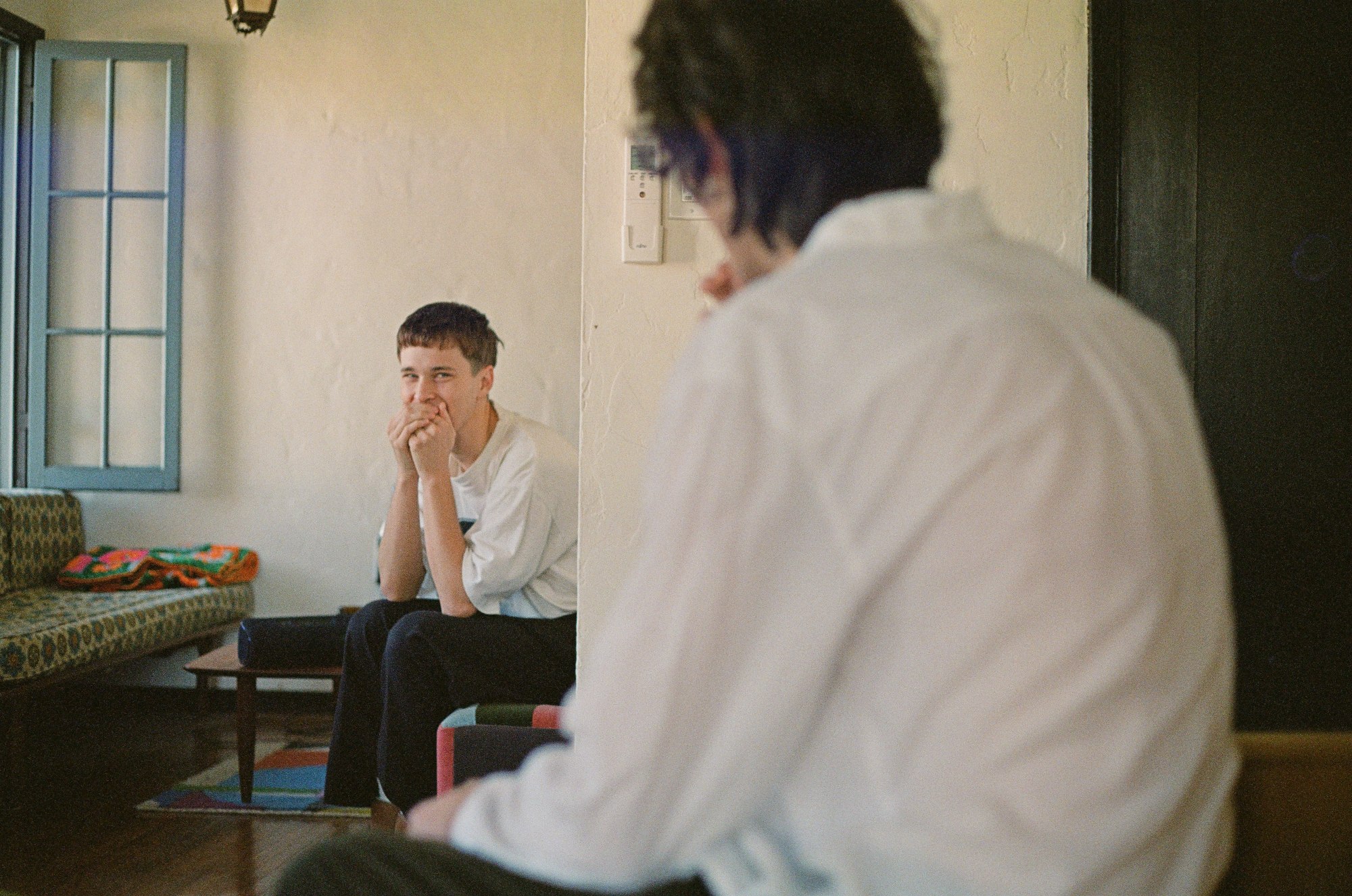 Shortly after Slow Hollows dropped Actors and just before Ryan announced Dreaming of David, the pair met in Los Angeles to talk through the painful effect music has on its maker, the BS of the industry and the parts of their music they're most proud of.

Ryan: Wait, do we need an introduction? I dunno how to do this shit!
Austin: I don't think we do.
R: They'll probably write a little thing for it. Anyway! Let's talk about the experience of putting an album out. I know you worked for a long time on [Actors].
A: Even at its most stressful points when it wasn't coming together, or I thought that it was just a mess, it was still really fun to work on it. Sure, there are other aspects that make it less enchanting – like the business side of it – but it's so fun.
R: I remember there were times that, while working with you on my own stuff, you'd seem very stressed out. Is there joy in the torture of making something?
A: Definitely, but there's so much joy in knowing that the torture you're feeling isn't actually [just you going] crazy too.
R: It almost hurts while I make music, because of the amount of time I spend trying to perfect it.
A: There has to be pain. It's such a crazy way of looking at it: with what we do, if it's going well you don't have to do anything else. It's your only job. I think you have to accept that there's going to be a lot of suffering to get there.
R: Right now I feel like I'm facing the aftermath; like I've just got off a rollercoaster and now I'm waiting in line for something else.
A: I know what you mean. When you were making [Dreaming of David], how conscious were you of making something that was considered new?
R: It was a lot about my instincts, but they lean towards doing something that constantly excites me. I wanted to push myself as much as I could when it came to songwriting, and with the sound of it all, you guys fuckin' snapped on it. When I listen to it in full, I'm continually impressed with myself. I'm not afraid to say that. Is there anything that you have been going back to to inspire you, musically or otherwise?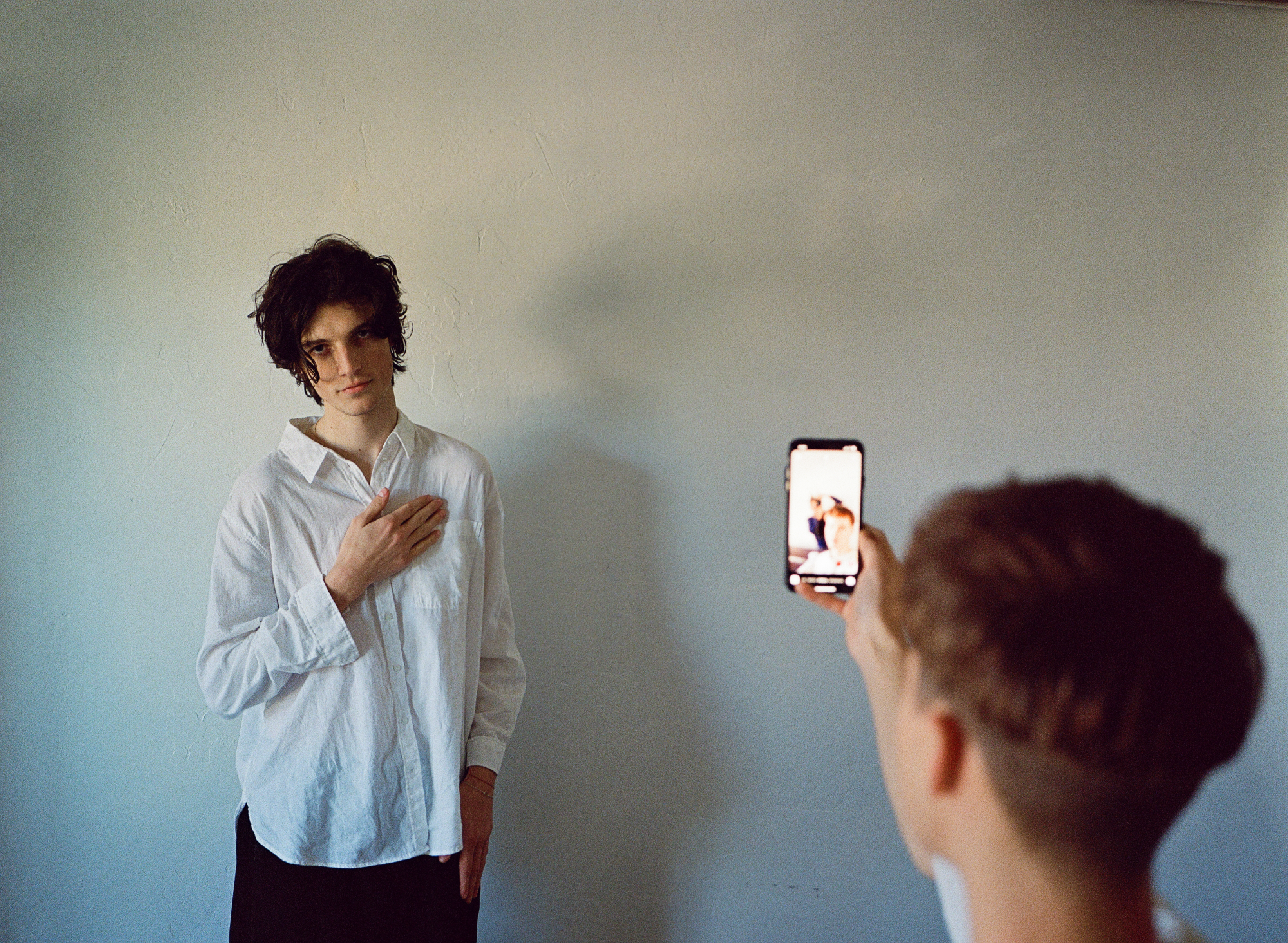 A: Kind of. I'm trying to revisit a bunch of music that I thought I might have overlooked. I'm always trying to find something that sounds new, because I tend to listen to the same shit over and over again. I'm going back to a lot of guitar music right now. Rediscovering a guitar band I really liked growing up – someone like Modest Mouse: they're a big indie band I loved that I thought I couldn't get anything else from, and yet there's a new meaning to their music 10 years later.
R: It's funny how sometimes my brain can go so deep into the avant-garde type of shit and I'll sit there listening to that for hours, then I'll hear a Britney Spears song and that will stick out even more. Going back to things like that for me almost centres me in a way. Obviously, I write pop music, and the term 'left of centre' pop makes me laugh sometimes.
A: I don't think it means anything. If you happen to be making music and it's pop, then it's pop and you'll know. I feel like artists are scared to claim that they are [any kind of genre]. We have to wait in these weird 'I don't wanna do too much of this, otherwise I won't be able to do that later on' spaces.
R: Maybe it's also to do with the idea of people not wanting to include artists like us in the genre of 'pop' music. It feels different enough for it not to be one [simple genre]. Do you think you're protective over what you make?
A: I'm protective for my own sake, but I'm trying to be less so now. I want to be happier when I look back on the stuff that I did.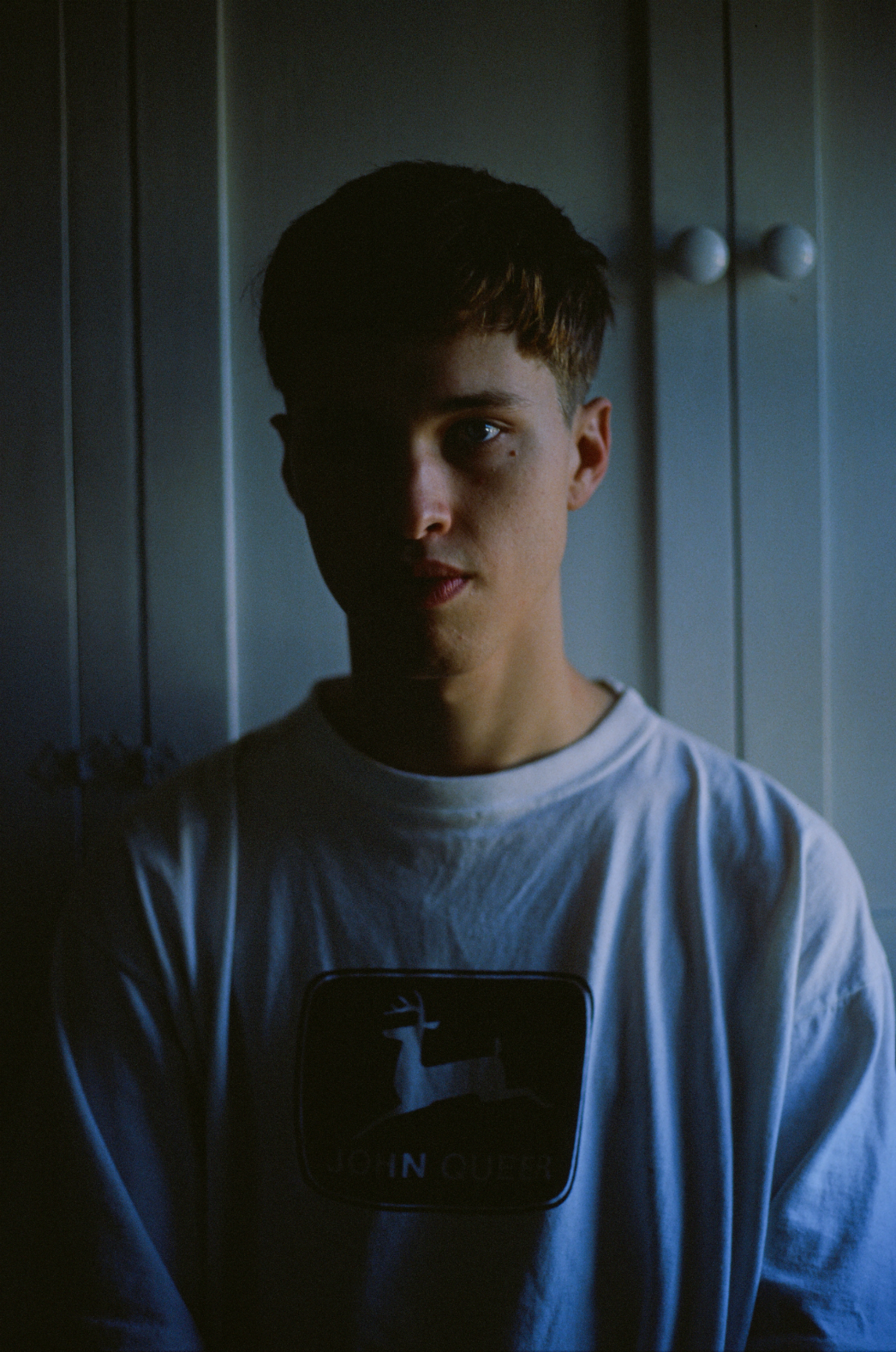 R: Sometimes I feel like I'm fighting the current when it comes to the way the music industry is nowadays. I wish I was less protective too, but that being said I'm crazy about the element of surprise, and saving things like that. There are times when I make something and I'm like 'Fuck, I wish I could put this out right now', and not worry so much…
A: Do you think you'll always be obsessive about what you make?
R: It seems like yes, but also, I still feel like I have a long way to go when it comes to people getting me. Sometimes the obsession comes from a fear of not making the greatest thing I could possibly make. I miss the days when I had nothing going on. The music I was making brought all the joy to me and the idea of putting it out seemed so easy.
A: Selling music ruins music. I think it was way less about selling it -- even though I wasn't around then! Like 1960s, 70s, 80s, even through major labels. The way that it was sold almost felt more pure in a way.
R: I'm curious. In every interview I've ever done, they ask me a lot of the same questions. What are yours?
A: All the questions I get are like, 'What was it like working with so-and-so?' and 'Who are your influences?'.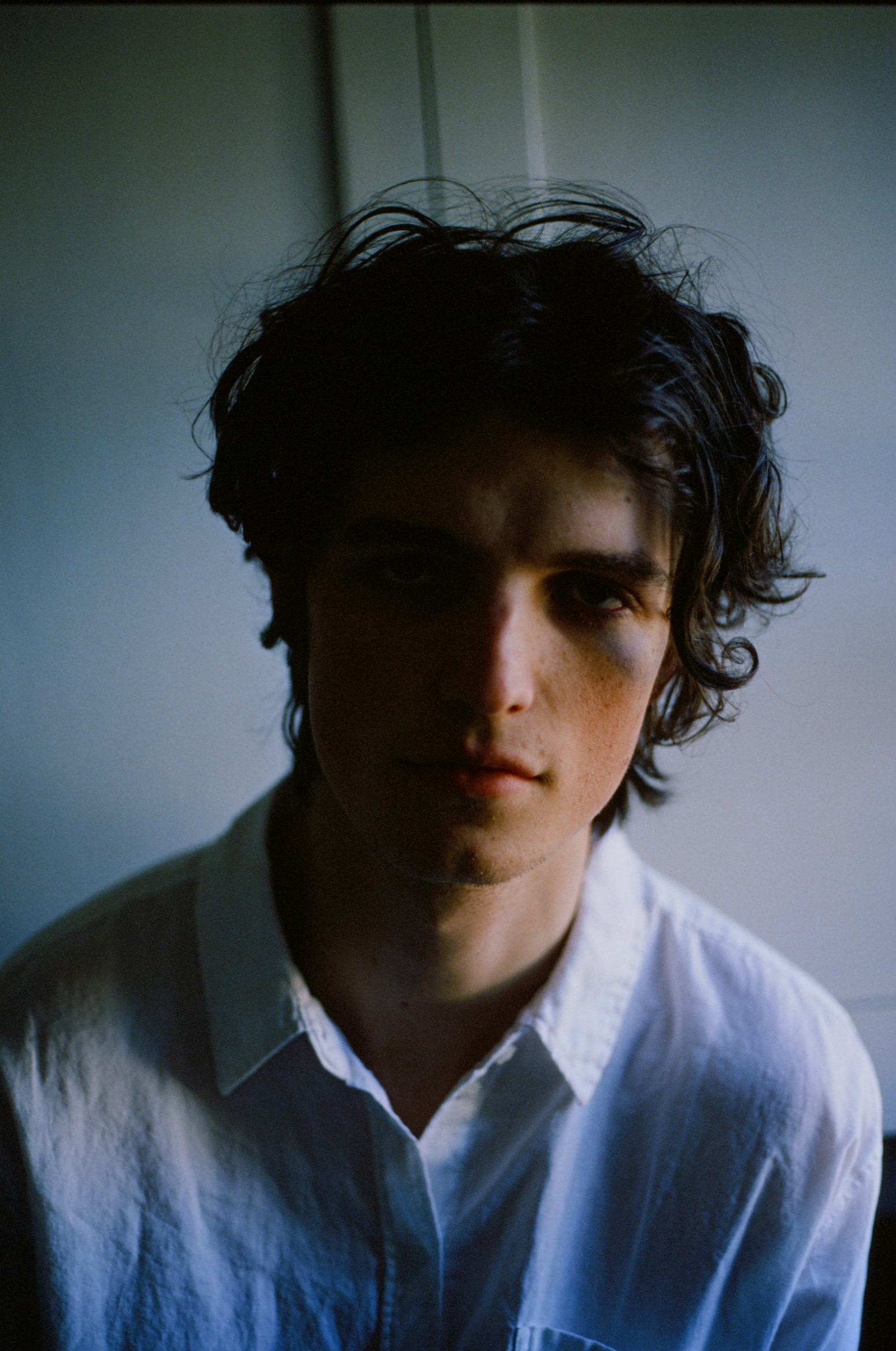 R: When you do interviews and people ask about your collaborations, do you feel like you've already said everything you need to say?
A: It doesn't really matter to me and I don't get upset whenever it's asked, just because I know I'm proud of them and don't want to change them. But there's only three or four that have happened, pretty spread out. I do other stuff. I'm not mad that you're asking about it but if you're gonna ask me about it, ask me about it, right? Don't ask a question where you don't care about the answer.
R: I'm proud of the collaborations I've done so I feel you. I also haven't been asked many questions about it. When I have, I feel like I give the same answer.
A: It's weird because often you have a relationship with this person beforehand... To me, [collaborations] satisfy different parts of yourself. When I'm making an album with you, it satisfies a different part of myself than If I'm making something for me. Working with other people means you don't have to stress about the same things. Other people's voices always sound better -- maybe that's just because I hate my own voice though. With others I have more of a grasp of what's going on. I hear my own songs as karaoke.
R: What?!
A: I straight up hear them as me doing karaoke over instrumentals. Too much of my own voice drives me crazy.
R: When I listen to your stuff I feel very immersed in it. Your lyrics are personal and I feel like they're coming from you. It doesn't feel like anyone else's words, so I cannot relate to that when you talk about the music you make! I hope you get through that! What are you most proud of when it comes to your work?
A: I dunno, what are you most proud of?
R: For me it's not one thing, but the way it all comes together. The stitching between each element. The lyrics. Melodies. The structure. The flow. The perseverance within making something that feels very cohesive.
A: I feel the same. I'm proud of how it happens, and my experiences. It sounds crazy, but I'm just proud of how it went down. Even if it felt like torture, it was still so, so fun. And I learned from it.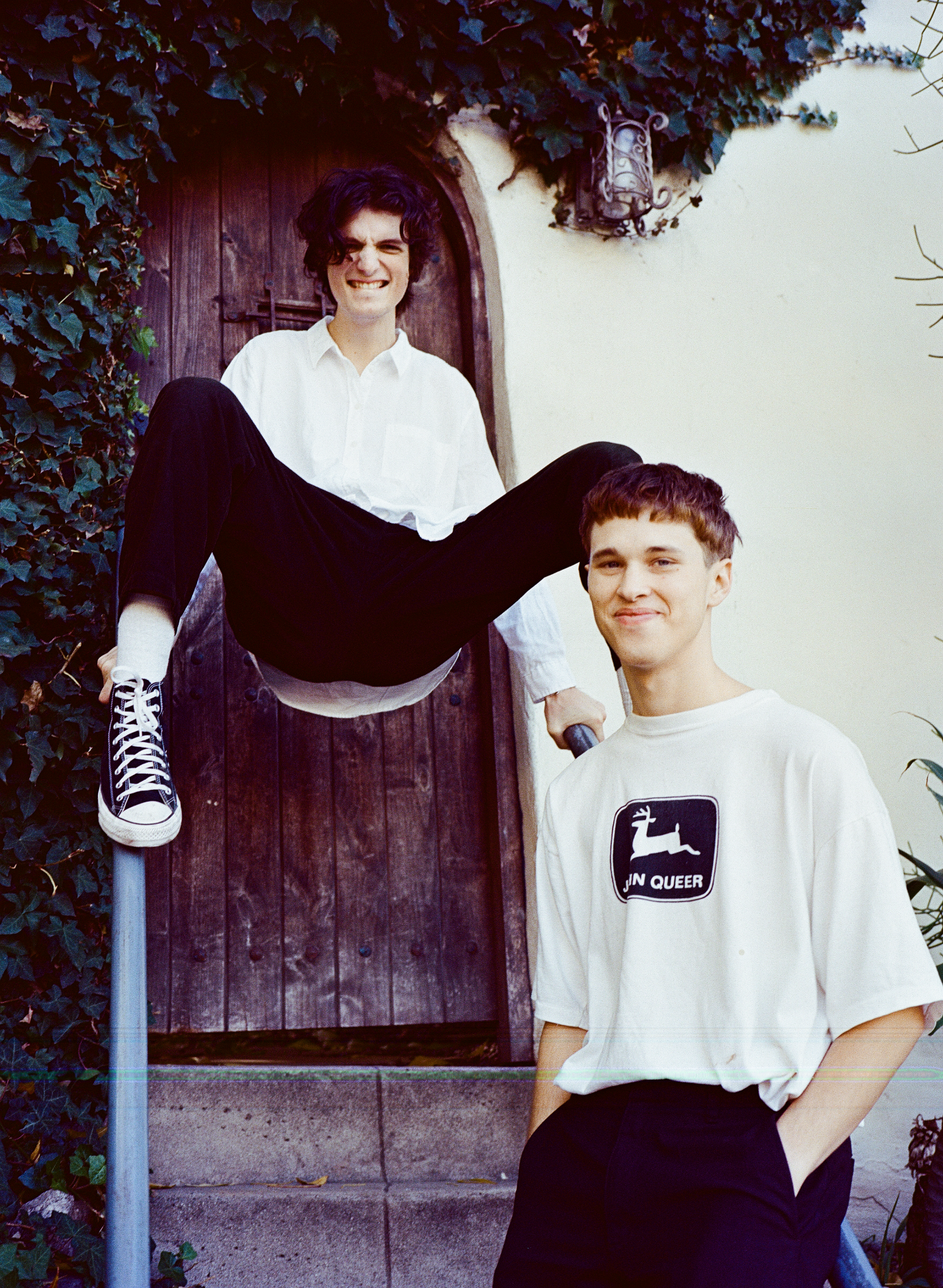 Slow Hollows' Actors is out now. Ryan Beatty's Dreaming of David will be released soon.
Credits
---

Photography Adrian Nieto