Billie Eilish reveals the songs that influenced her debut album
In a series of Apple Music playlists, Billie took us through every inspiration behind 'When We All Fall Asleep, Where Do We Go?'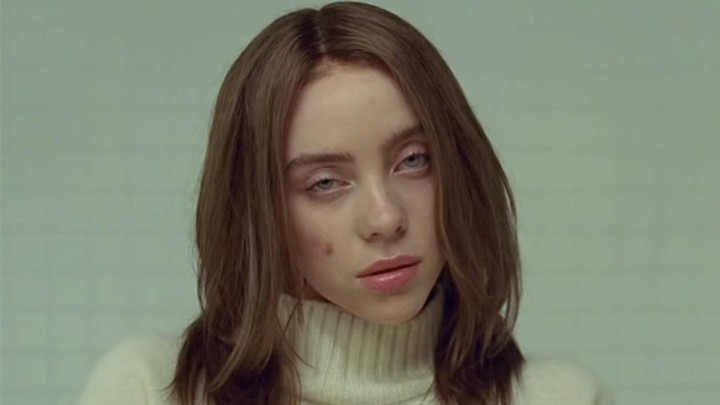 "What do Kanye West, Imogen Heap, and Frank Sinatra have in common as musicians?" is set to be a pub quiz question for the ages. The answer of course being: they all had a hand in the creation of Billie Eilish's smash-hit debut album.
Well, to an extent. In true Gen Z fashion, Billie took to Instagram stories last night to give us a comprehensive look into her song-writing process, sharing playlists of songs that served as inspiration for each track on When We All Fall Asleep, Where Do We Go?
For example, the selection that spawned the killer bop "bad guy" begins with Mac Miller's "Dang!" and features tracks by Smino and Julia Michaels. Billie's "xanny inspo" is a proper jumble of artists including Feist, LCD Soundsystem and Post Malone. The playlist for "8" puts SZA's sad banger "Drew Barrymore" together with Frank Sinatra's "I'm a Fool to Want You". Some very ambitious crossover events indeed.
In a recent interview, Billie's brother and close collaborator Finneas reflected on making Where Do We Go?, and teased some of the details of her next upcoming project. "We've started working on the new album, and I think the best thing we can do is stay out of our own way," he told Vulture, "The first album was pretty pure in its intention. We didn't set out to write a darling album. Our only target was to make an album that we liked, to play live. I think that's all we're gonna do for the second."