Photography Mitchell Sams
Alexander McQueen looks to Welsh strength and mysticism for AW20
From draped blanket dresses to 'love spoon'-inspired lace trim, the collections was an elegant showcase of Celtic heritage.
Photography Mitchell Sams
The latest British locale to inspire Sarah Burton? Wales! Every season, the Alexander McQueen designer and her team get on a train and visit a destination close to home (so much more eco-conscious than far-flung inspiration trips) where they gather romantic snippets of local villages and transform them into spectacular tailoring and ornate dresses. This time she was drawn to the rolling hills of Wales and its abundance of folkloric Celtic heritage, romantic poetry (readings of Dylan Thomas poems played over the show) and ancient, mythic craft.
Not to mention the country's resilience, which became a source of protection and courage for these uncertain times. "Even before we went, I felt like we all need to be heroic and strong for all the people we work with and our family and friends," Sarah explained after the show, surrounded by her elaborate mood boards laden with historical images, bolts of fabric and paper maquettes of dresses. "I wanted it to feel very heroic, strong and emboldened. It was looking at how you walk in our times. It's not escapism. The woman is courageous."
The collection was layered with hidden references: from carved wooden "love spoons" given by Welsh newlyweds to each other (which became crisp white guipure lace panels on sculpted black leather or shimmering bugle bead bodices) to heraldic symbols such as shields, feathers, acorns, salmon and horseshoes. There was a sense of protection in the blankets and quilts that became draped dresses and warrior-sharp coats (informed by photos of Welsh people holding their babies in blankets) and love-heart chains (some holding flasks; salvation, if not protection) and Queen of Hearts prints both inspired by seventeenth-century love letters and graphic medieval decoration.
Supermodels young (Adut, Fran, Binx, Paloma et al.) and older (Amber, Malgosia, Kirsty) walked the show. They spanned body types and ages, which only added to the sense of apotropaic female warrior-strength. "It's important to talk to all women -- you want to believe they're living in the clothes," said Sarah. "All of the women in the show are these amazing characters and they have their own stories that they bring to the clothes. I love that conversation." They came fresh-faced with slicked helmets of bright red hair. The colour also ran throughout the collection like a violent jolt of electricity. Beyond the obvious reference to the Welsh Dragon (and perhaps the fact that Wales is a Labour stronghold), it was inspired by the scarlet-painted Kennixton farmhouse at St Fagans. Red was historically thought to possess magical healing properties and powers of protection. That couldn't be more apt for the fashion house itself. Ten years on from Lee McQueen's death, Sarah Burton has taken what he built and sheltered it from the wuthering gale forces of fashion.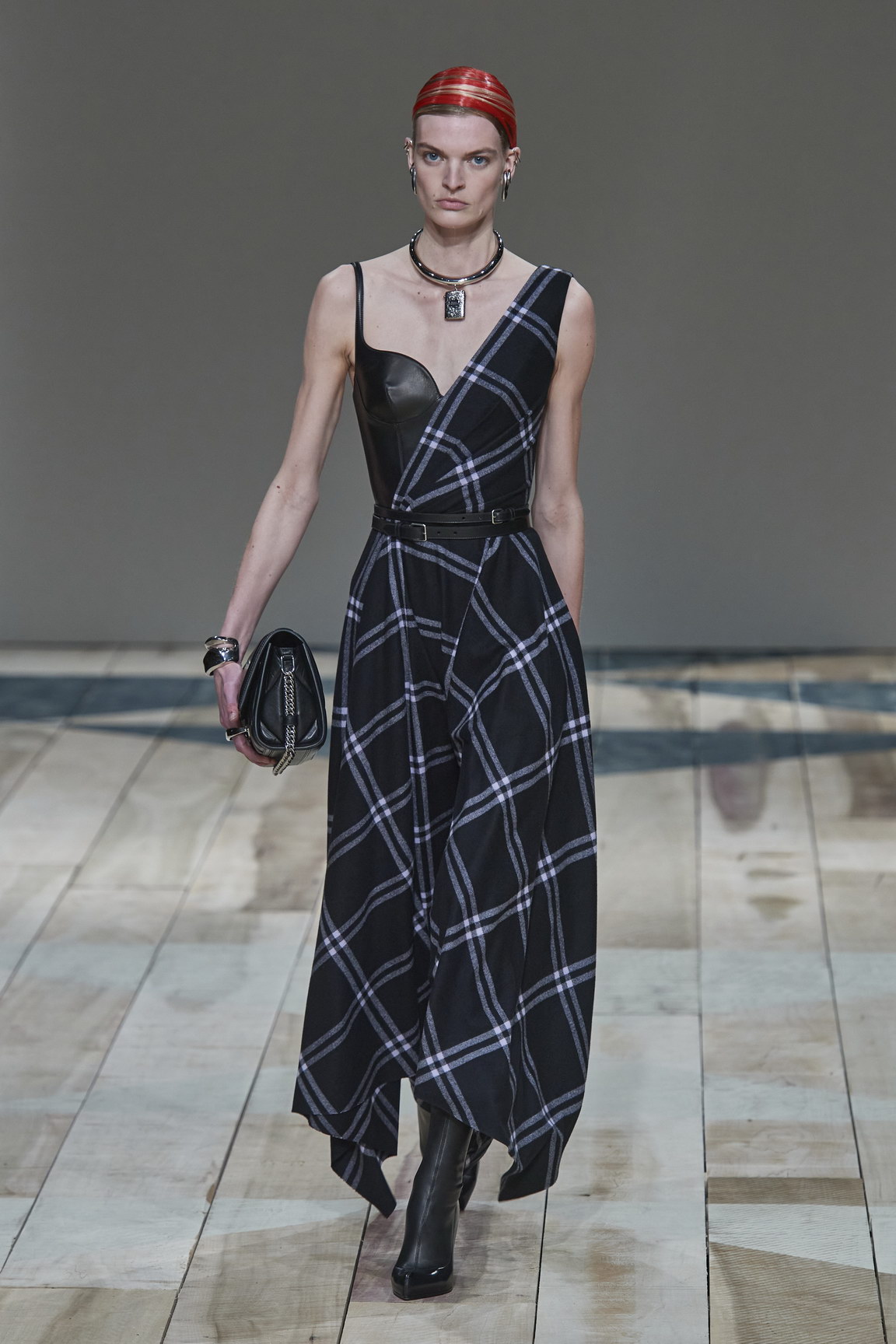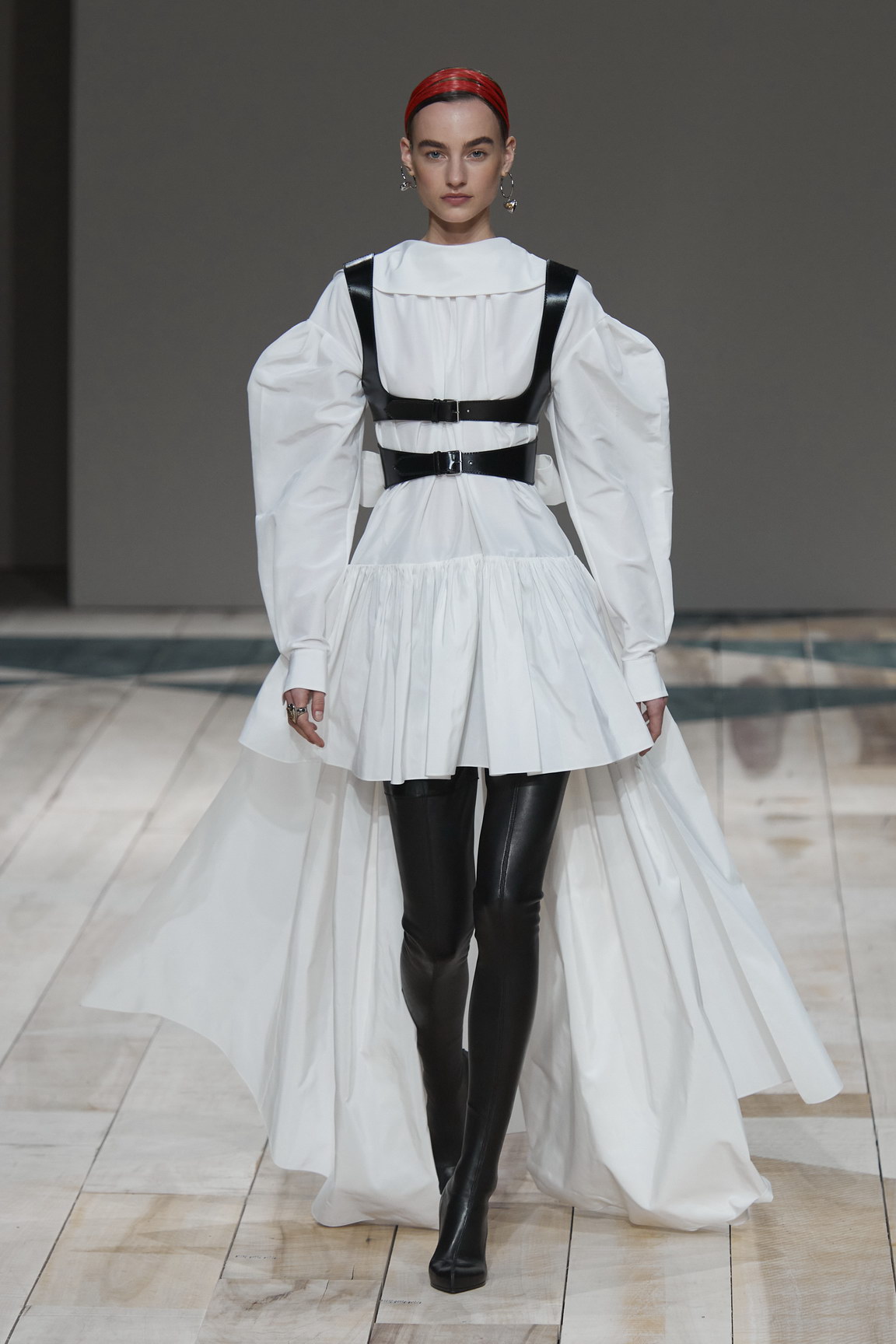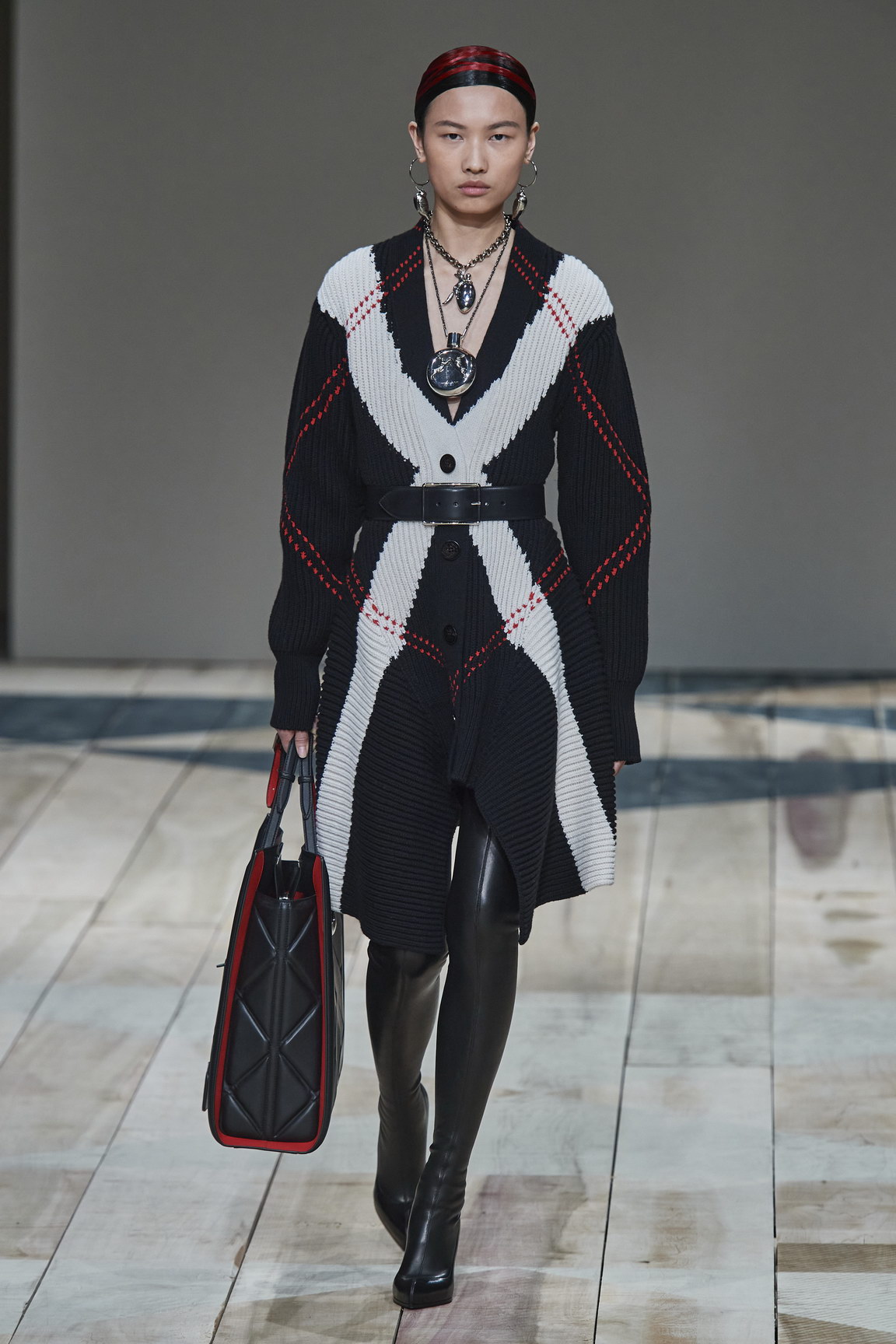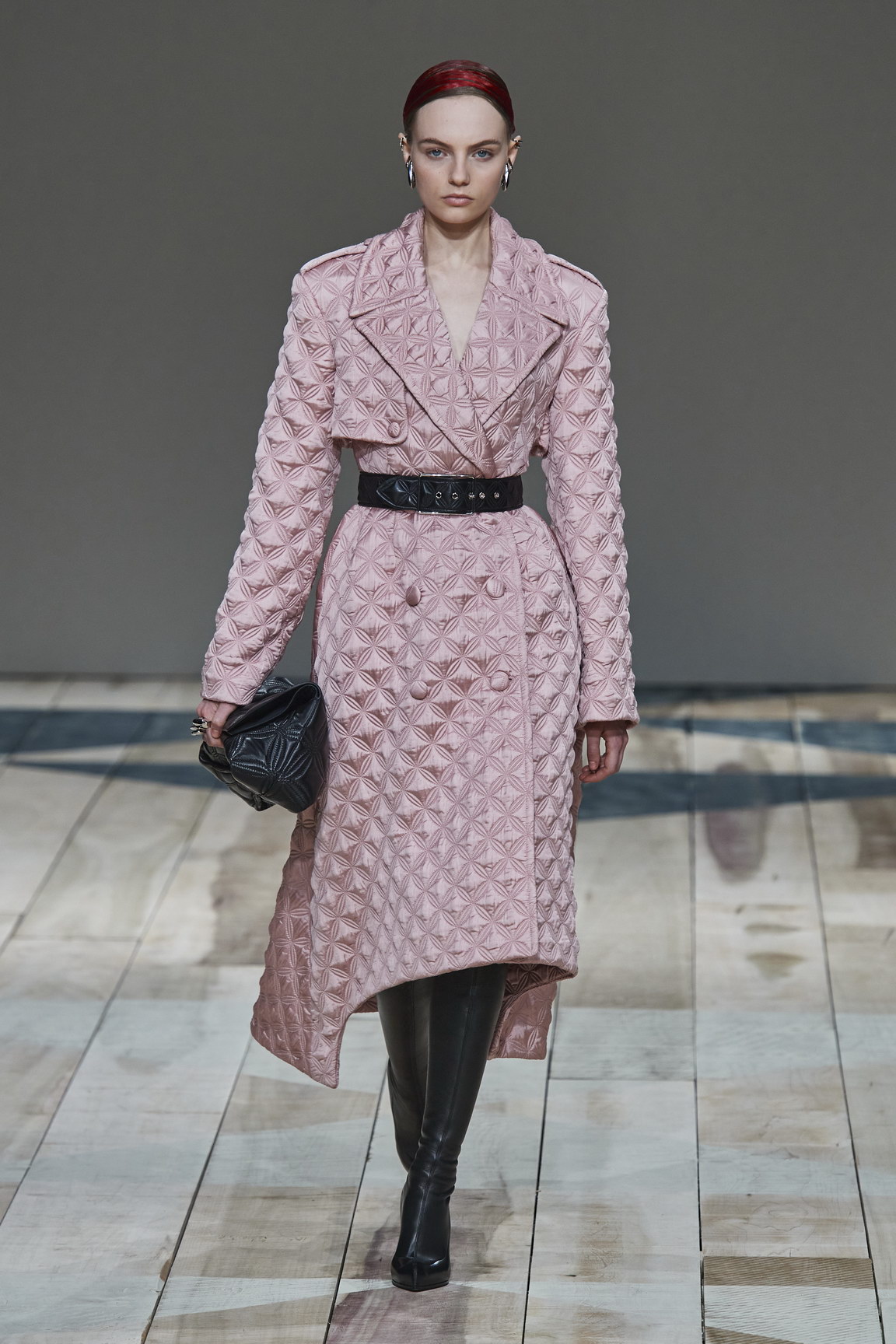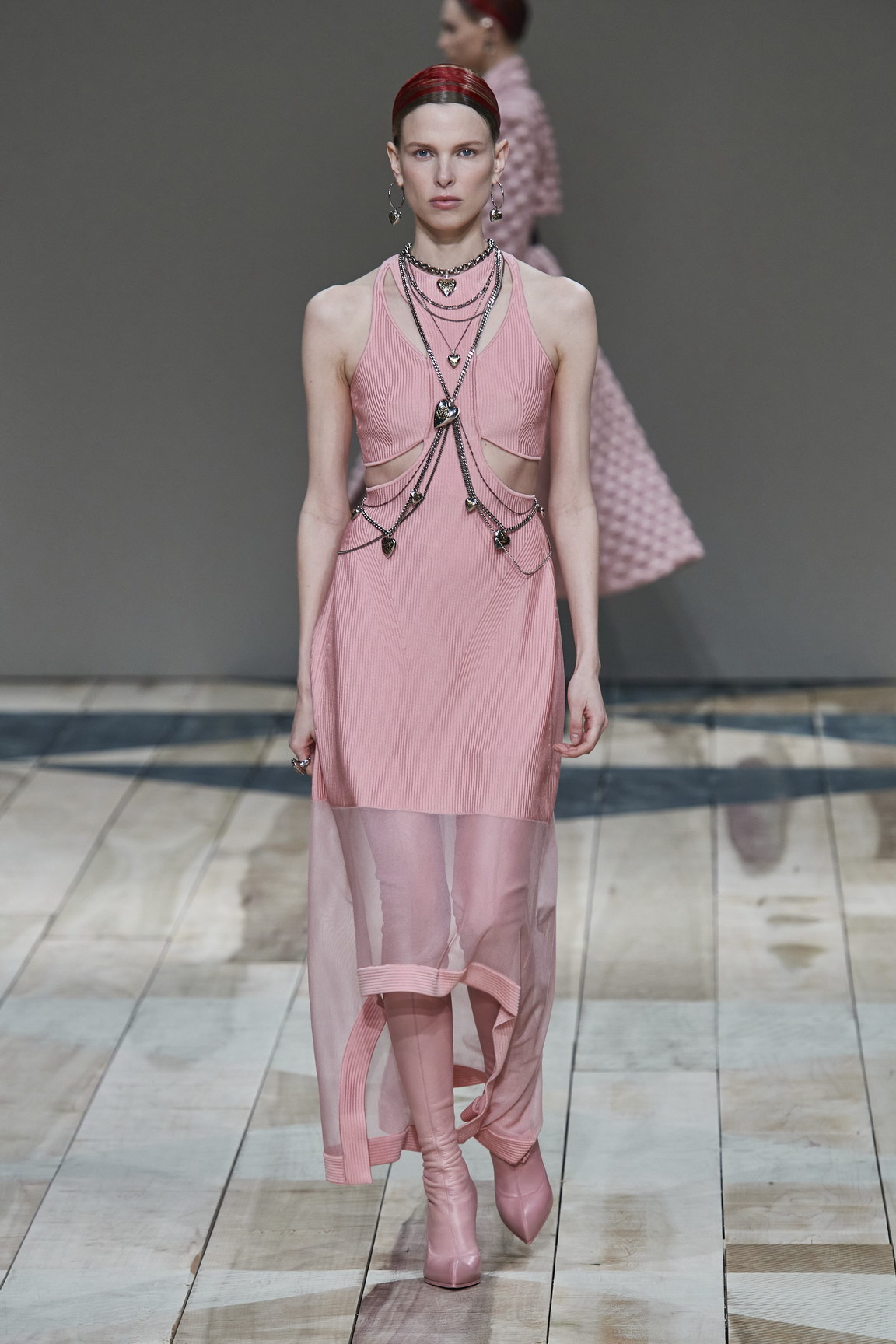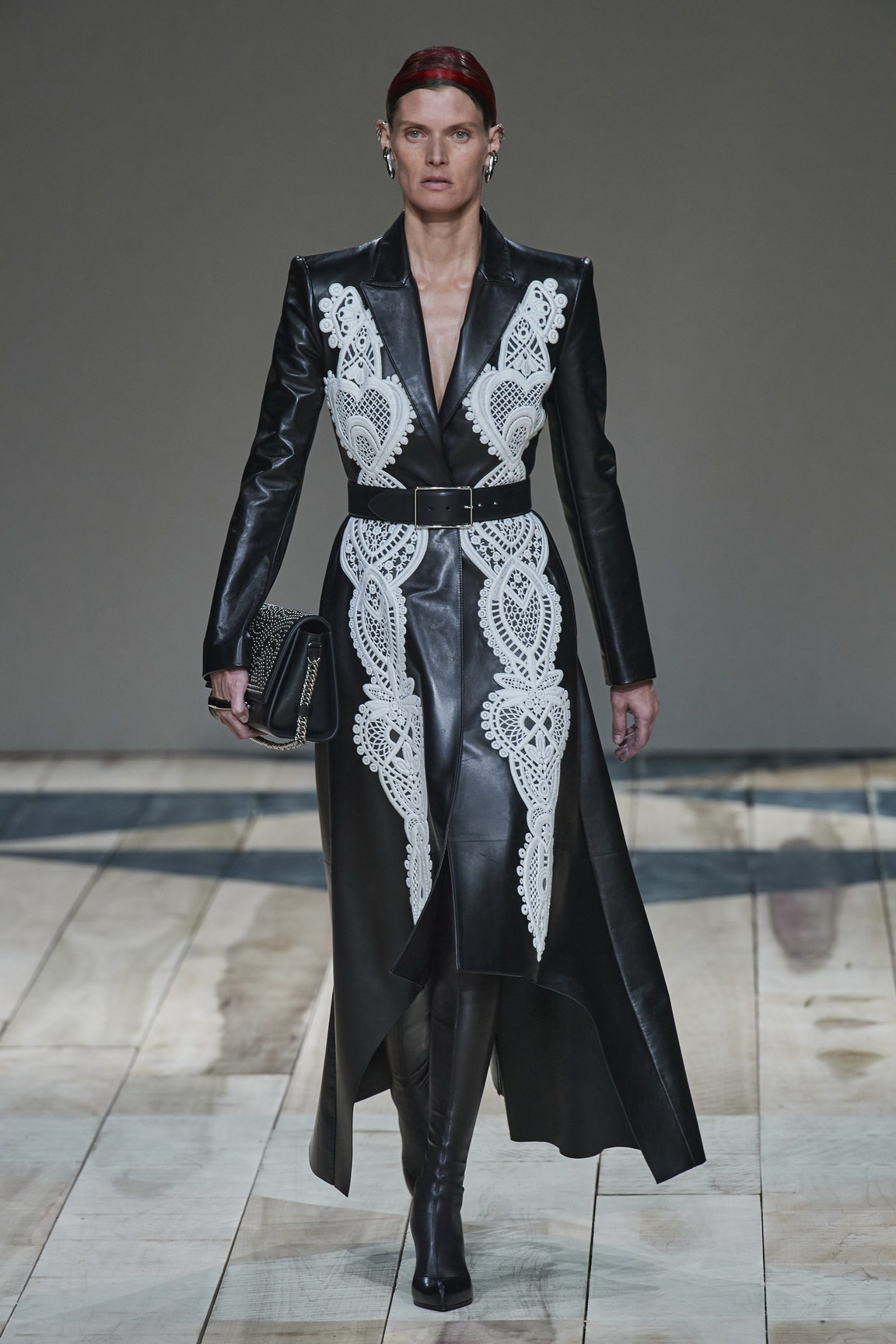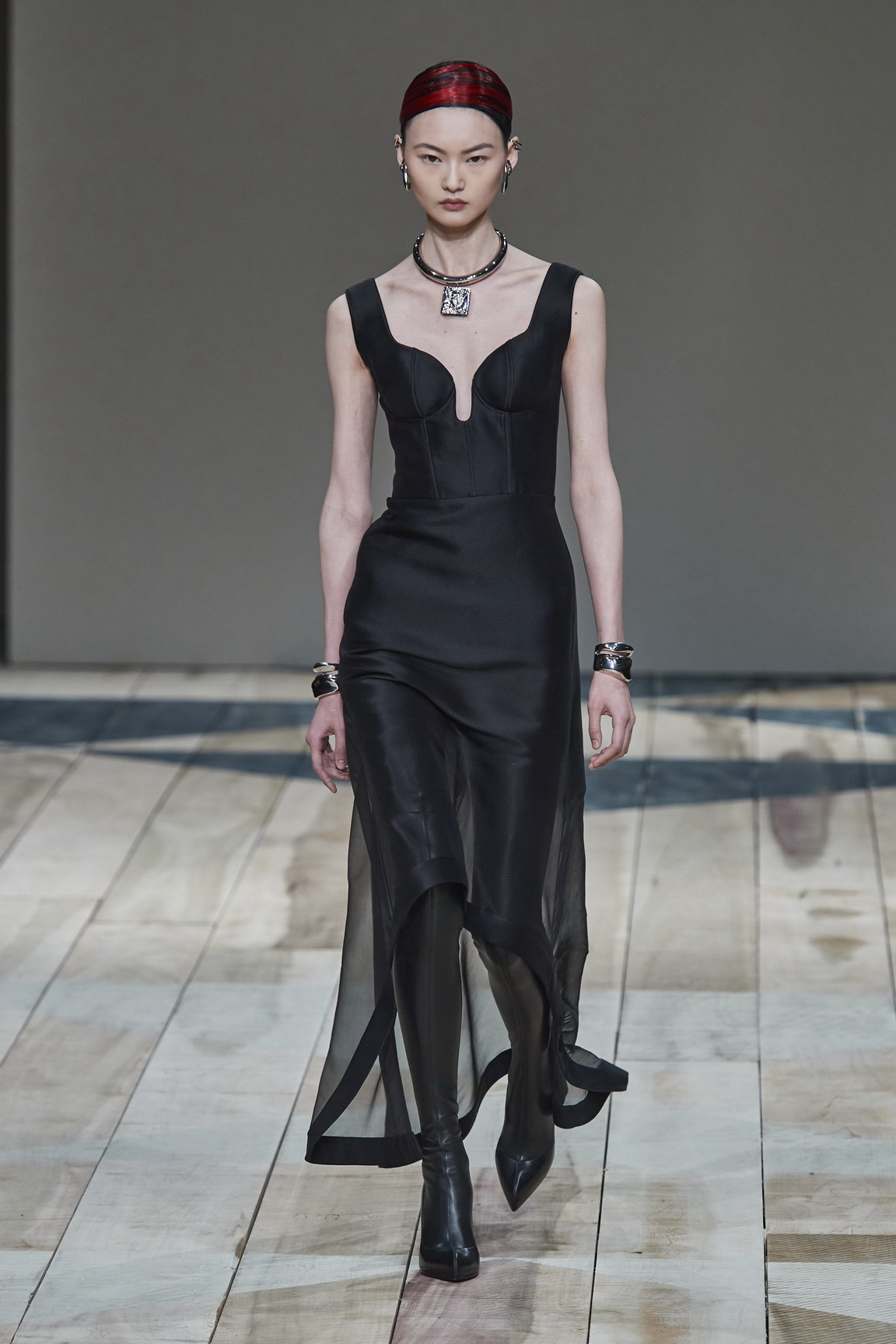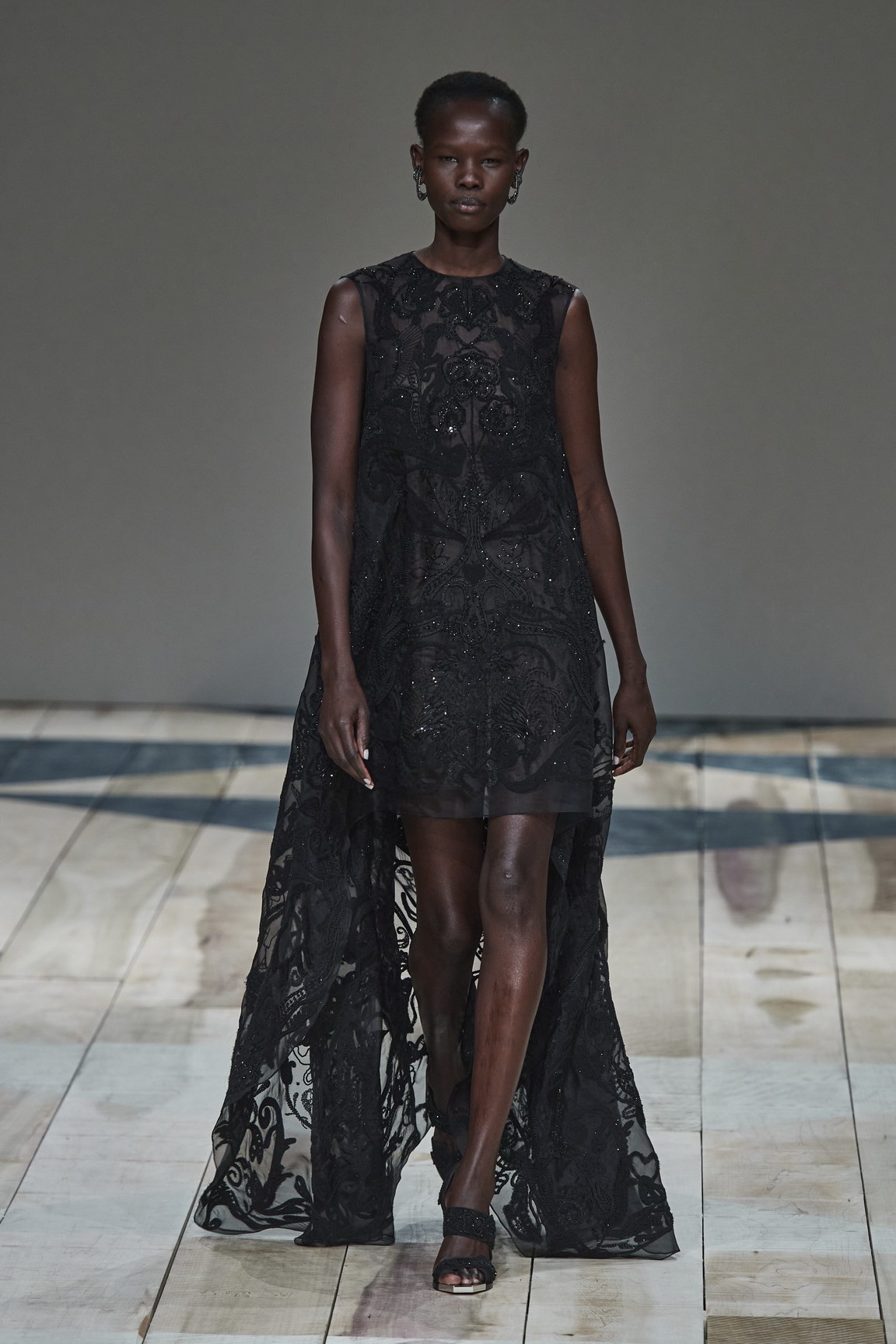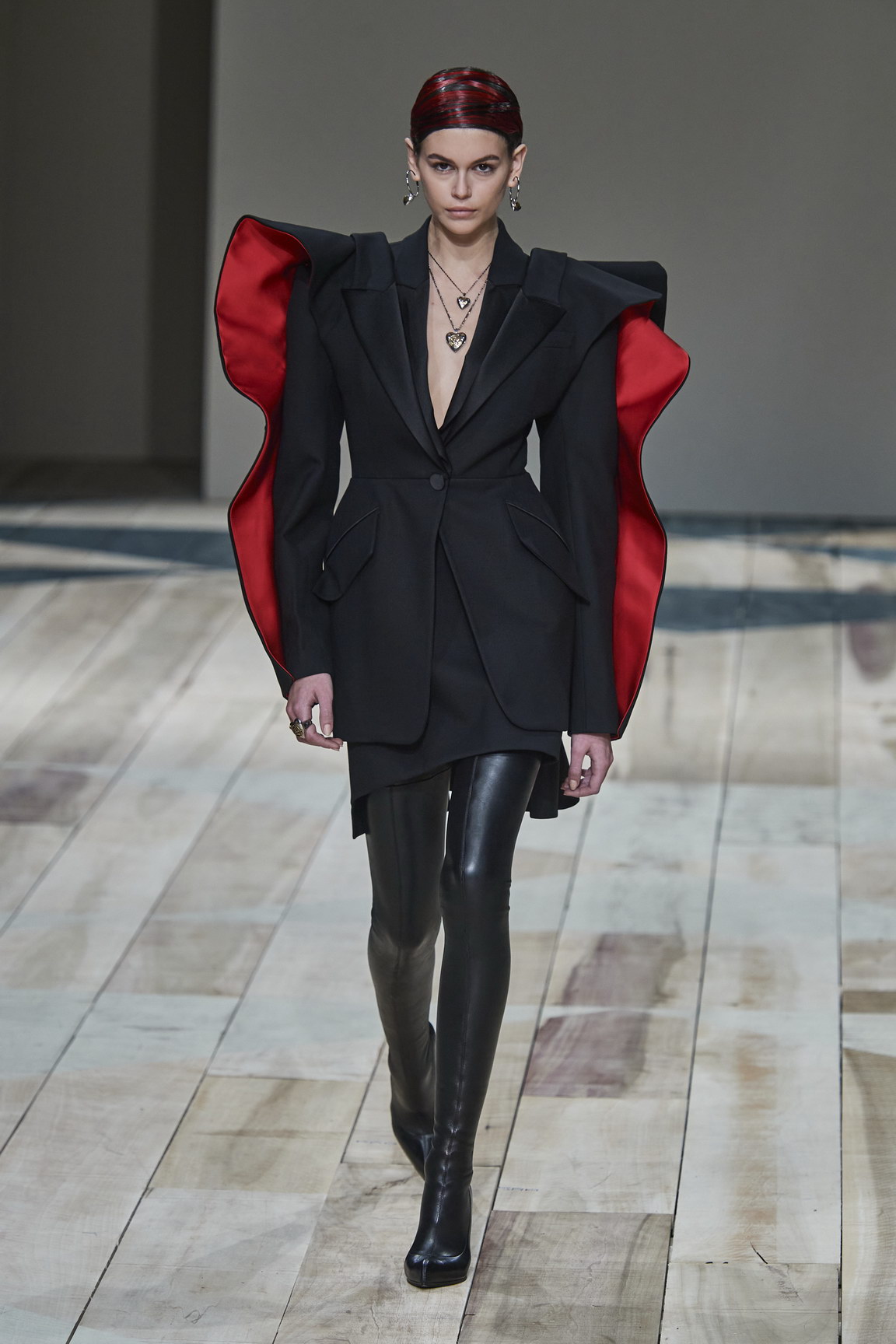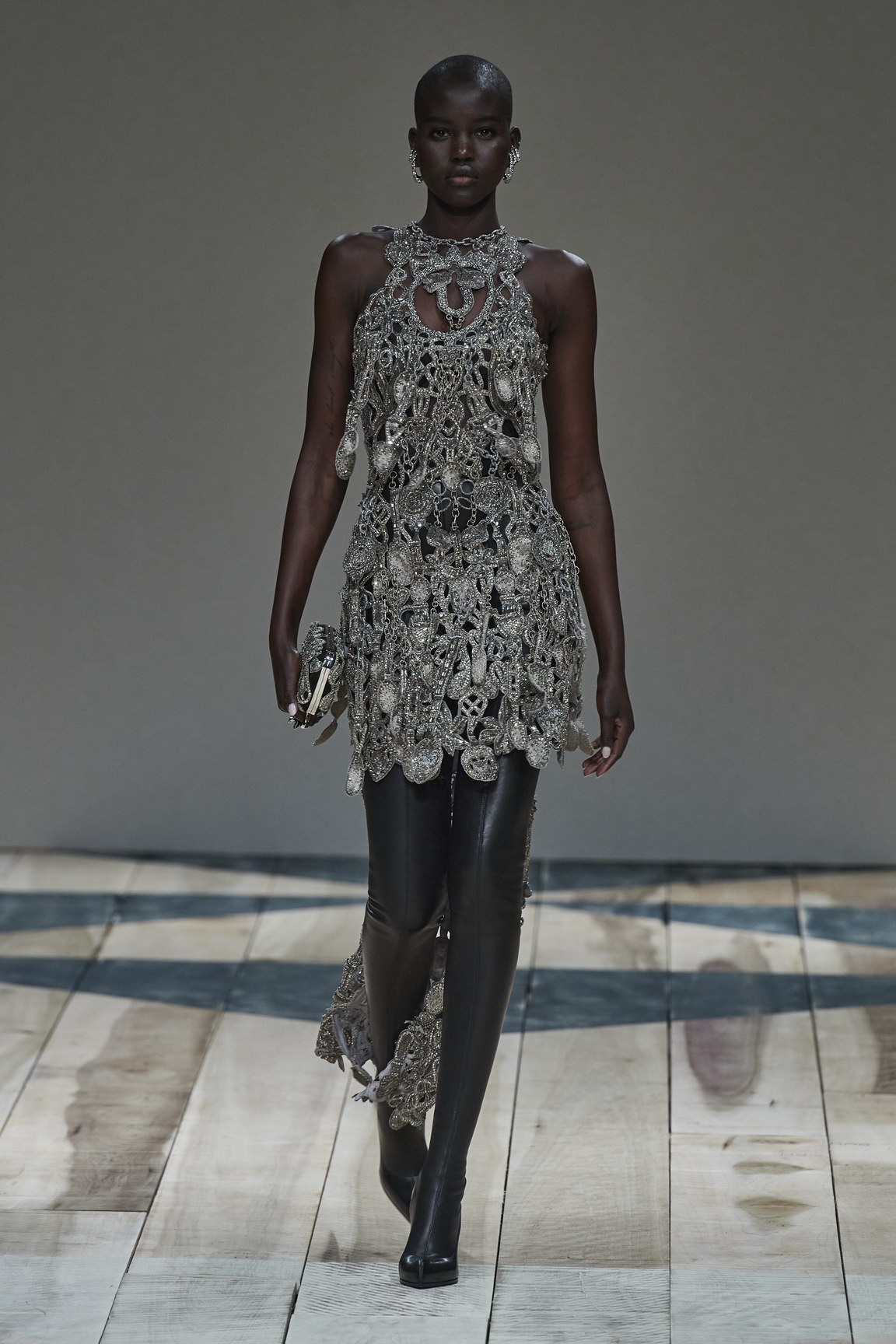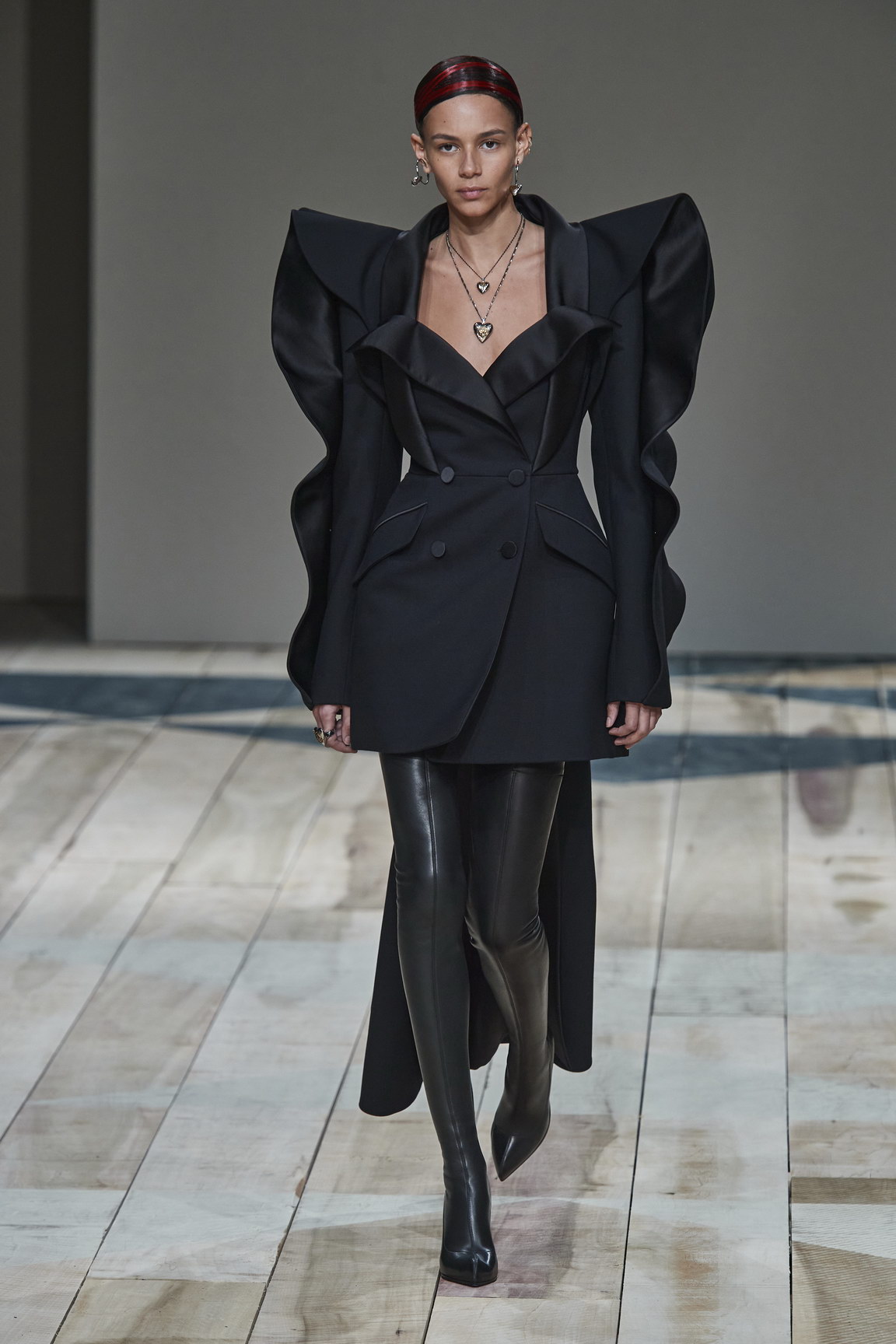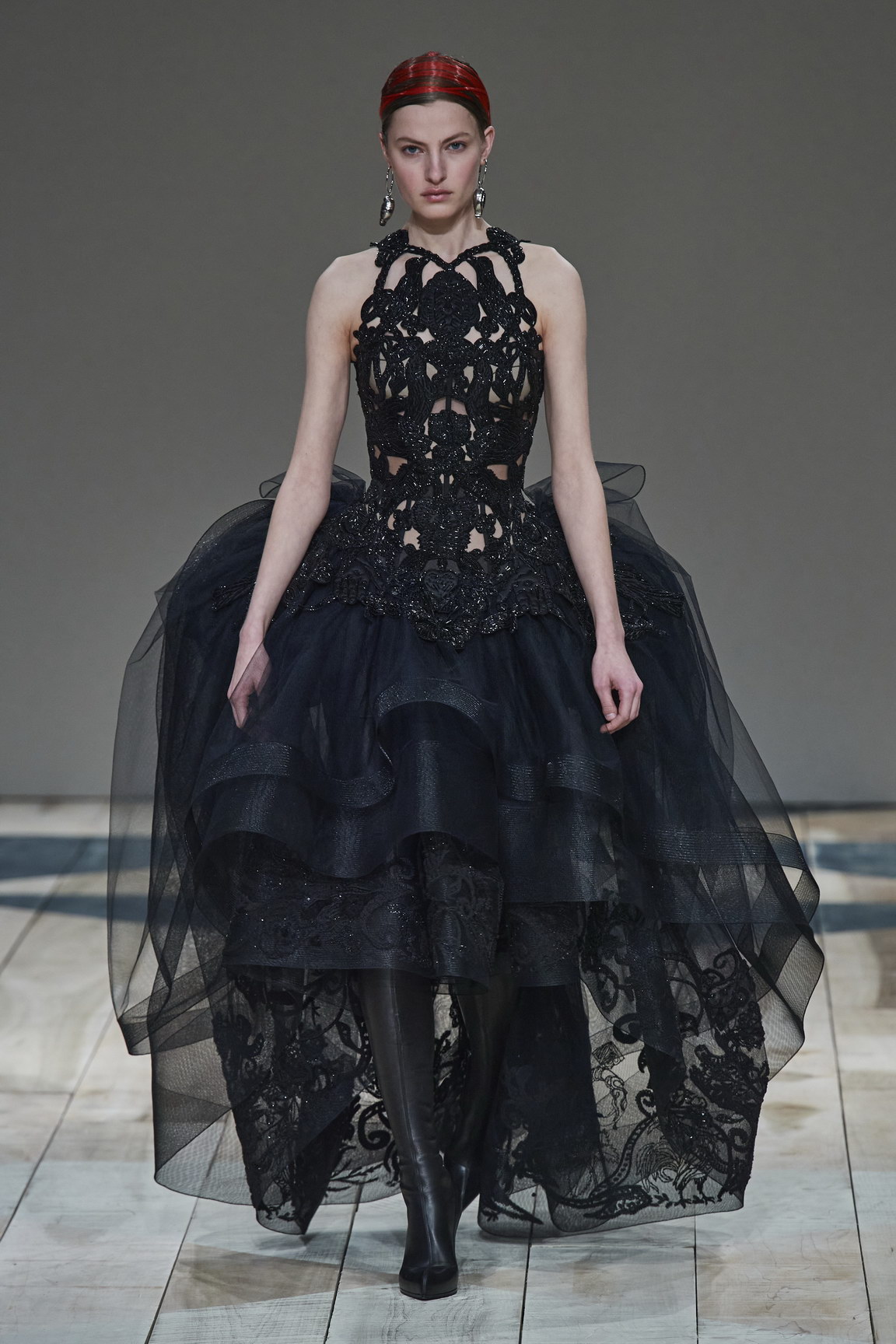 Credits
---
Photography Mitchell Sams