Puppets and Puppets bring the world to New York for AW21
Designer Carly Mark delivers both costuming and wearability in 'East Meets West', the first Puppets and Puppets collection available for purchase.
Photography Jody Rogac
It's been a little over a year since we watched Caroline Polachek glide down the runway of the Prince George Ballroom, to the tremors of a theremin, as she closed out Puppets and Puppets' third season. The cast, comprised of designer Carly Mark's closest friends and collaborators, all donned custom character-driven looks inspired by the work of French cartoonist Jean Giraud, better known as Moebius. Since the indie label debuted in 2019, each Puppets and Puppets collection has brought a phantasmagoric line up to New York Fashion Week, from egg crate shoes and sunny side up bralettes to shimmering suits of armor. Luckily for us, two things we've come to breathlessly anticipate — 18th century costuming and food — remain seasonal stalwarts of the downtown-based brand. For AW21, Carly (one half of the original Puppets and Puppets design duo; Ayla Argentina left in 2020) expanded upon decadent royal court dressing and absurdist culinary accessories, but this time the garments are ours for the taking. For the first time ever, Puppets will go into production making certain pieces from the collection available to the public.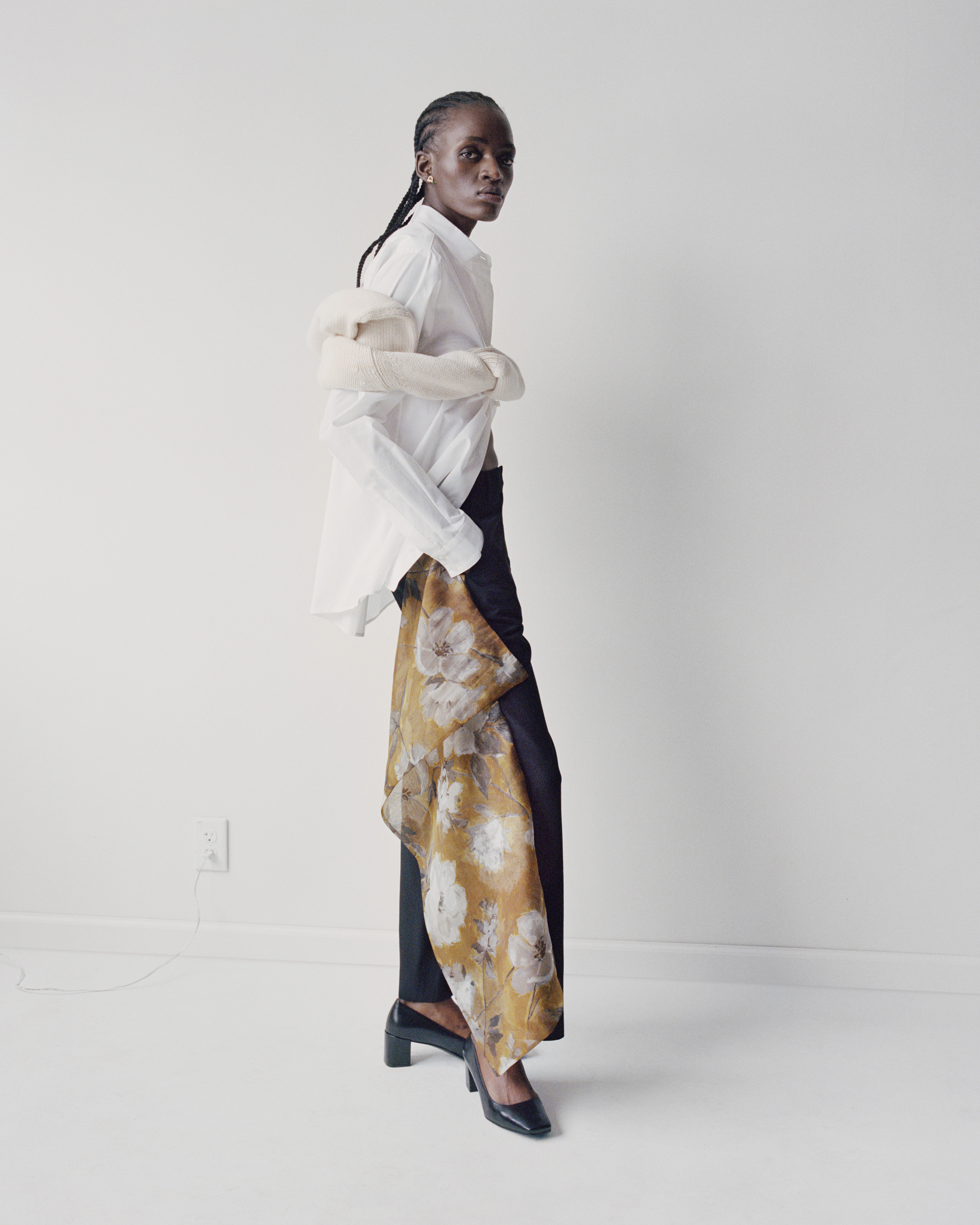 Puppets and Puppets has always toed the line between couture and costume, making Carly's designs as covetable as they are unwearable. While this collection is not lacking in the label's signature boned bustles and lumps-and-bumps bodysuits, it also features handsewn knits, pristinely tailored suits and a Ferrero Rocher heel, perfectly suitable for all occasions. This latest offering comes after a yearlong Puppets hiatus, where Carly took some time to figure out what fashion looked like for her and her community in the midst of the pandemic. "There wasn't a decision to be made, really. It didn't feel right to be putting energy into creating something to sell as the world was navigating such chaos," she says.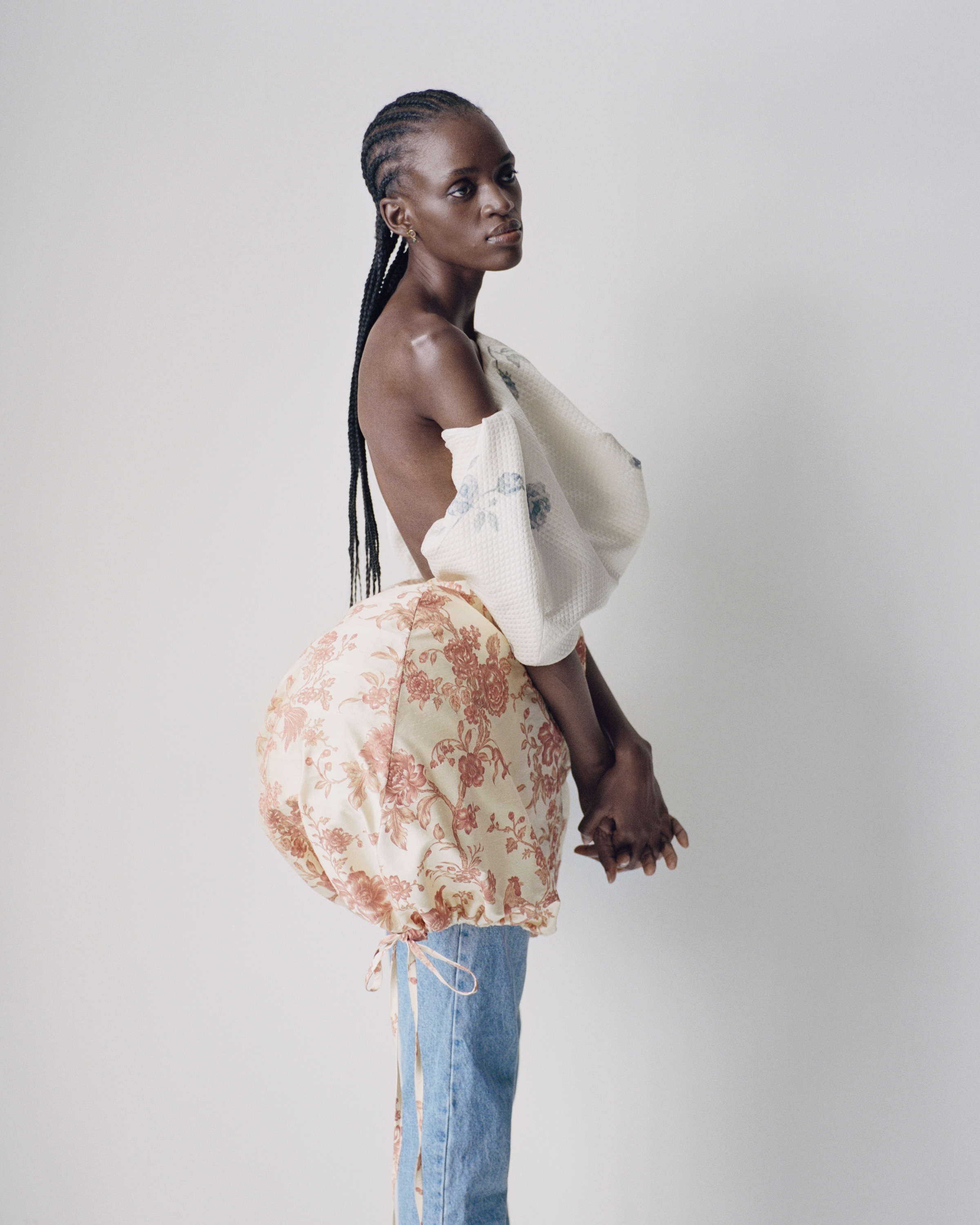 Since theatricality is so intrinsic to Puppets and Puppets, taking things virtual this season was also a major shift. Stella Greenspan, who's styled Carly's runway looks since the brand's debut, worked alongside photographer Jody Rogac to translate all the energy of a Puppets and Puppets show into this season's lookbook. As grand as the brand is both in aesthetic and ethos, it has always been a family affair; close friends Richie Shazam and Jane Moseley model the artisan garments alongside Patti Wilson and Carly's 12-year-old neighbor, Clementine. Laine Bolte, who heads the one-off knitwear design for Puppets, can also be seen sporting her pieces in the lookbook.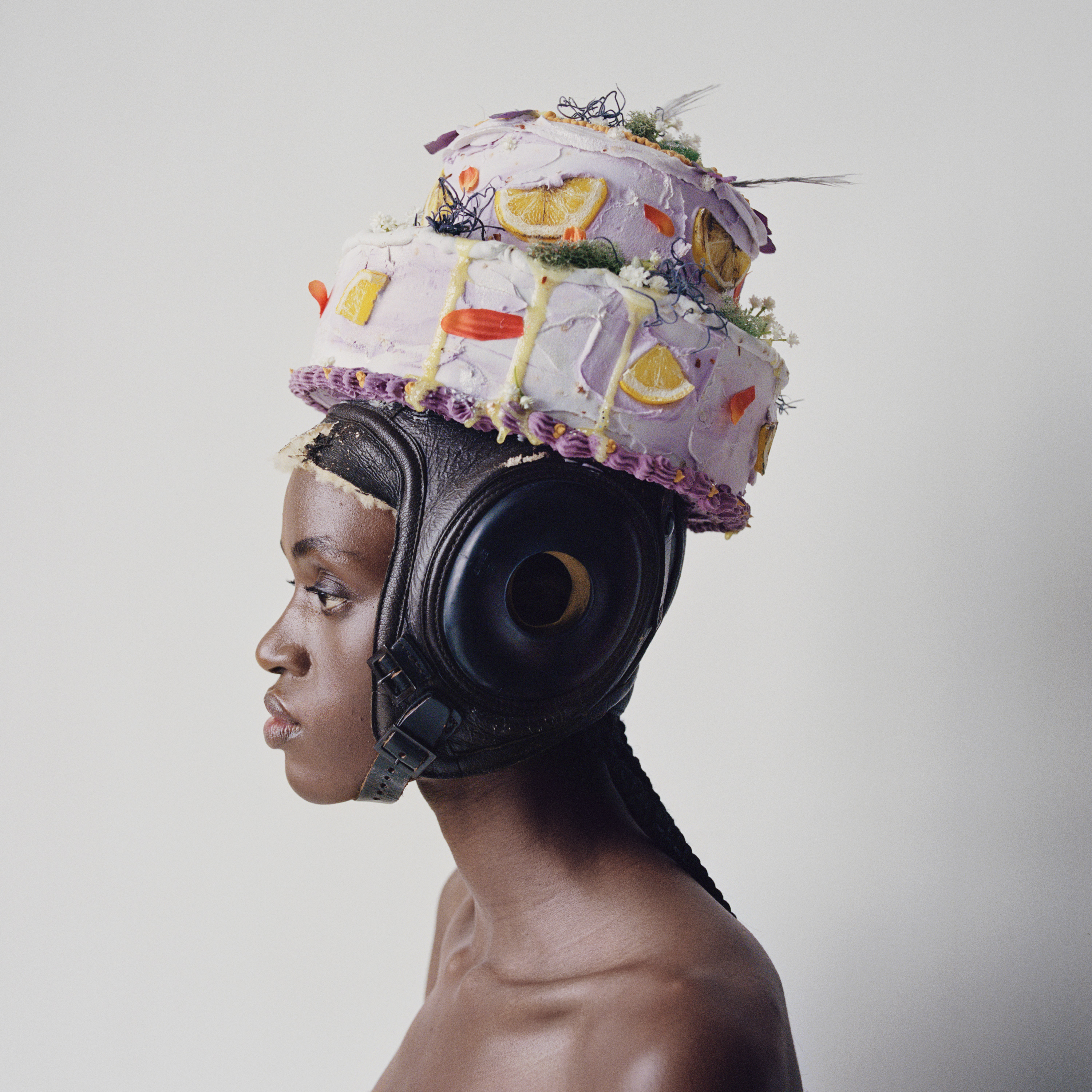 The AW21 collection is inspired by The Color of Pomegranates (1968), a Russian avant-garde film directed by Sergei Parajanov, that depicts the life of 18th-century Armenian poet and musician Sayat-Nova. Colors and silhouettes inspired by the film shine through in a dandelion-hued wild rose print, seen in a silken patchwork skirt and a bell tutu. The collection, aptly named 'East Meets West', takes the ethereal yet punchy hues through a series of draped silks and knits before circling back around the world to the wild, wild — and chic — West. Carly drew inspiration for this season's suiting, as seen on Richie, from old American family portraits. In true Puppets fashion, though, there must be a hint of the absurd among the beauty: the sleeves trail past Shazam's body and the shirting falls beneath their knees.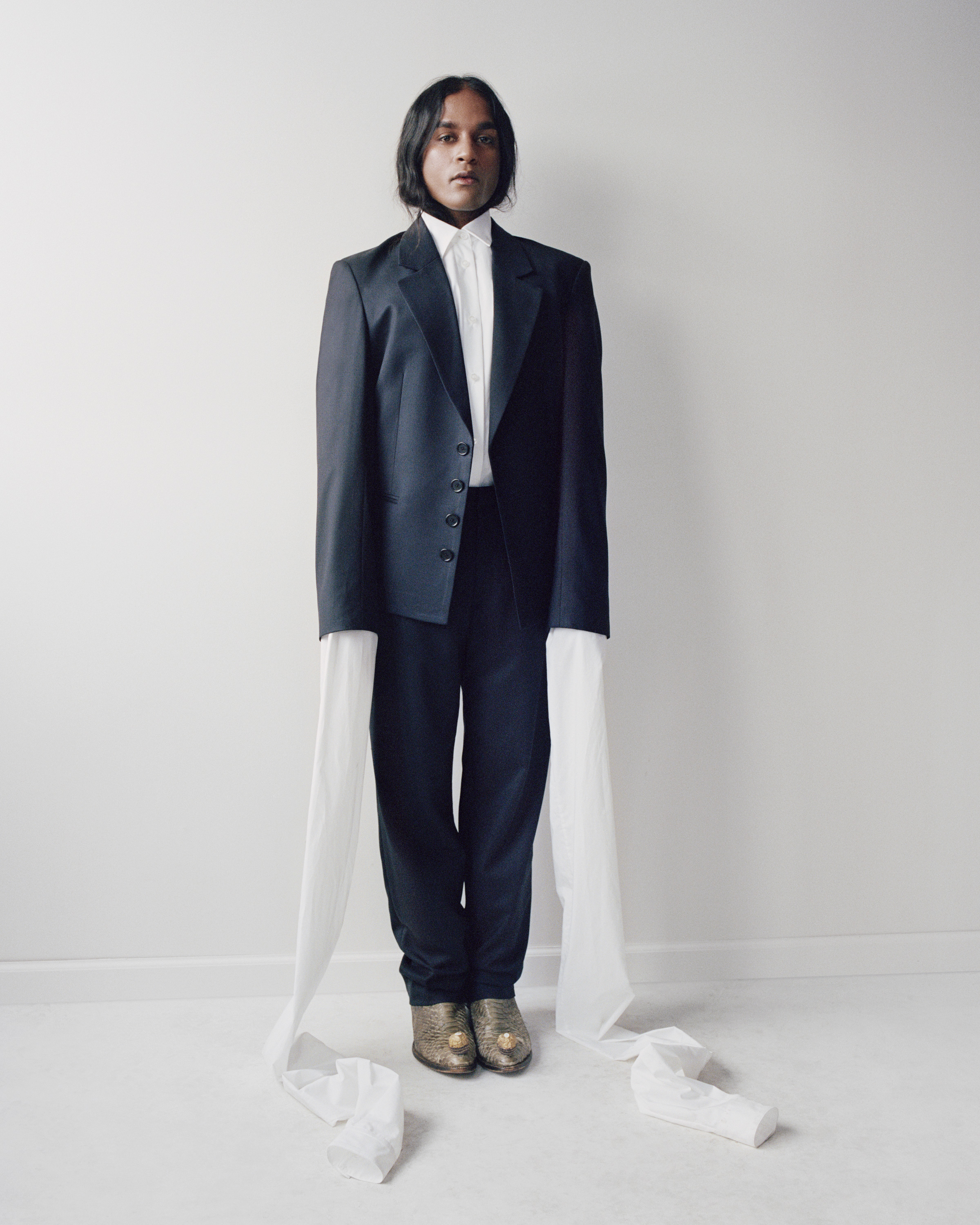 The AW21 collection embodies not just a worldly exploration of color and texture, but also a new chapter for Puppets and Puppets, as Carly strikes a balance between wearability and craft for her market debut. Carly worked with a Peruvian saddle maker in order to make the pomegranate bags strapped across Jane's chest, and worn over a soon-to-be made to order silk jacquard suit. The painted leather was hand-stretched over a wooden pomegranate mold: it's shape mirroring the collection's red and pink bulbous knit onesie. The resin chocolate chip cookie that made its debut last season, affixed to Bobbi Menuez' belt, returns to adorn a black leather purse, and for those who weren't lucky enough to snag a limited-run Puppets sweatshirt last fall, this season's sweaters will be available on the brand's soon-to-launch e-comm site.
Though Puppets and Puppets' AW21 collection will be available for purchase, for the first time ever, Carly Mark has spent three seasons establishing the New York brand through her experimental designs and unwillingness to fit the fashion mold. We don't see that changing any time soon.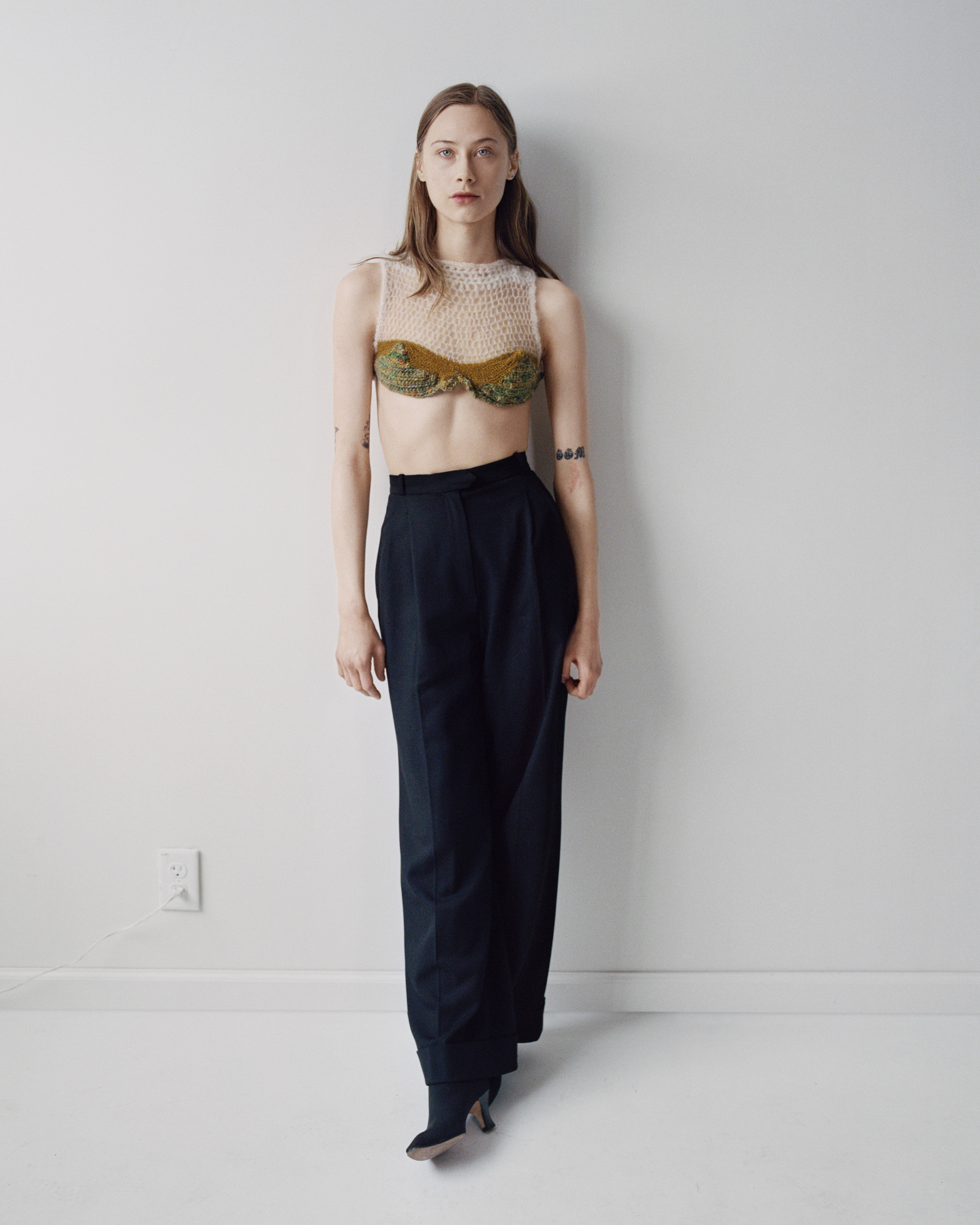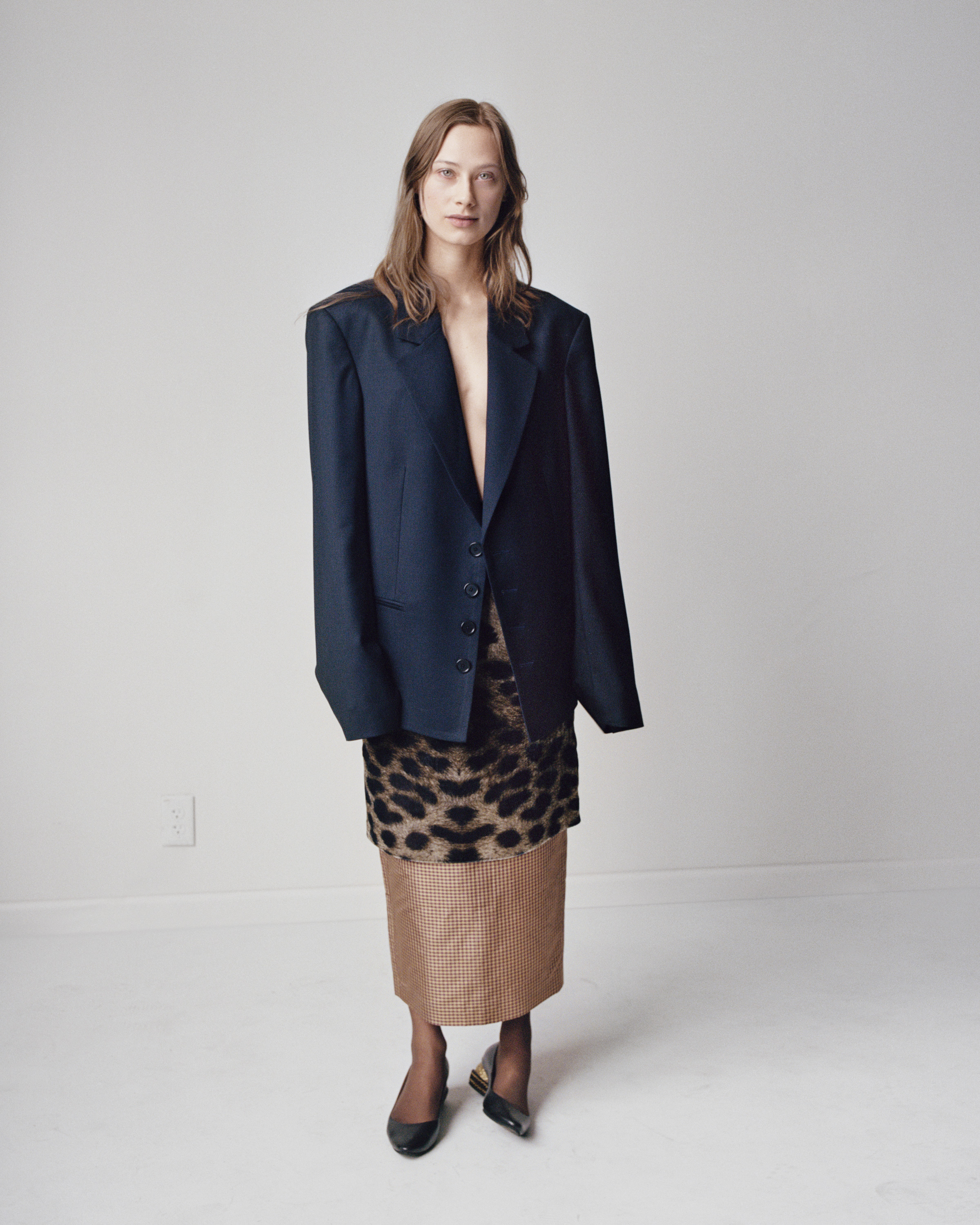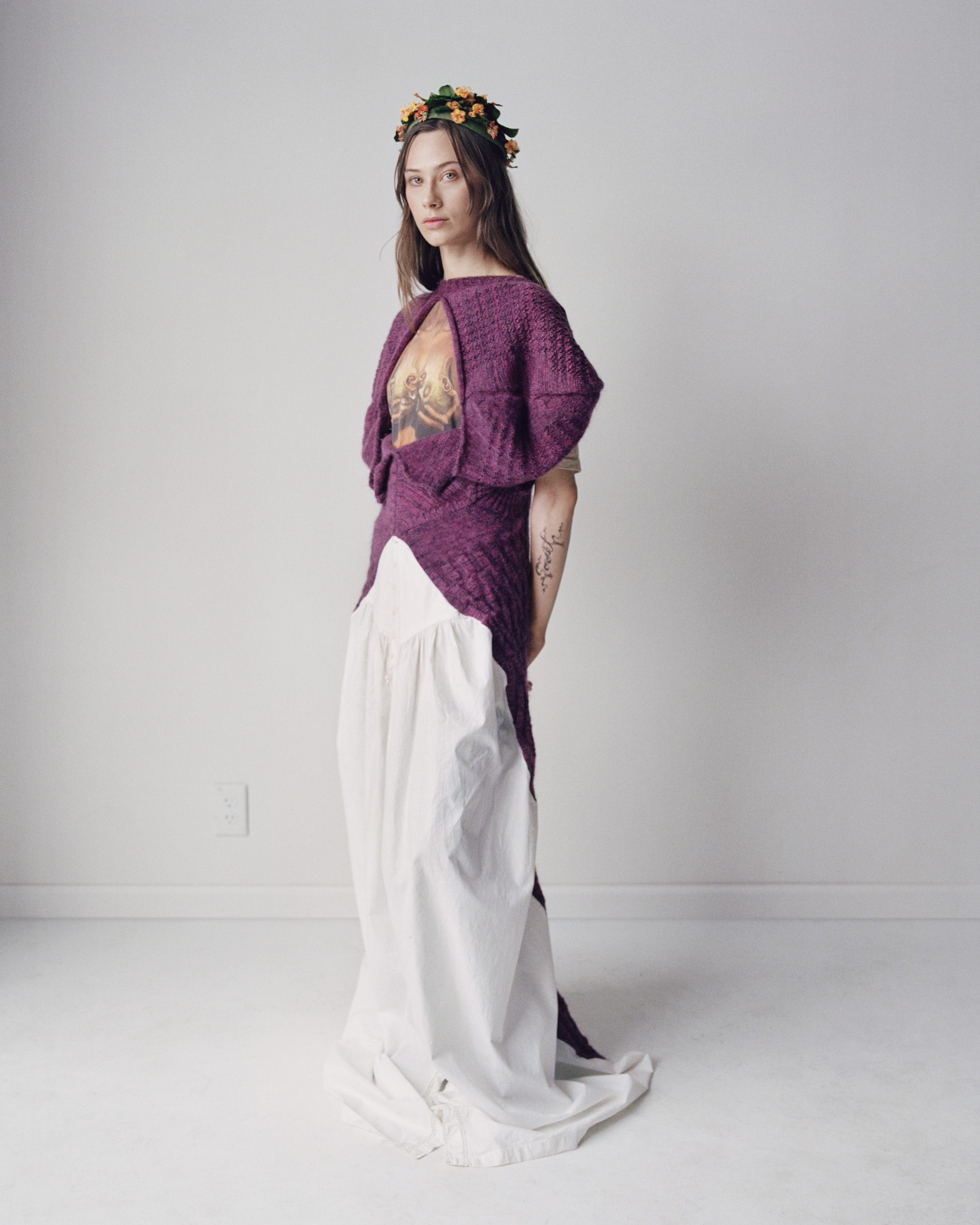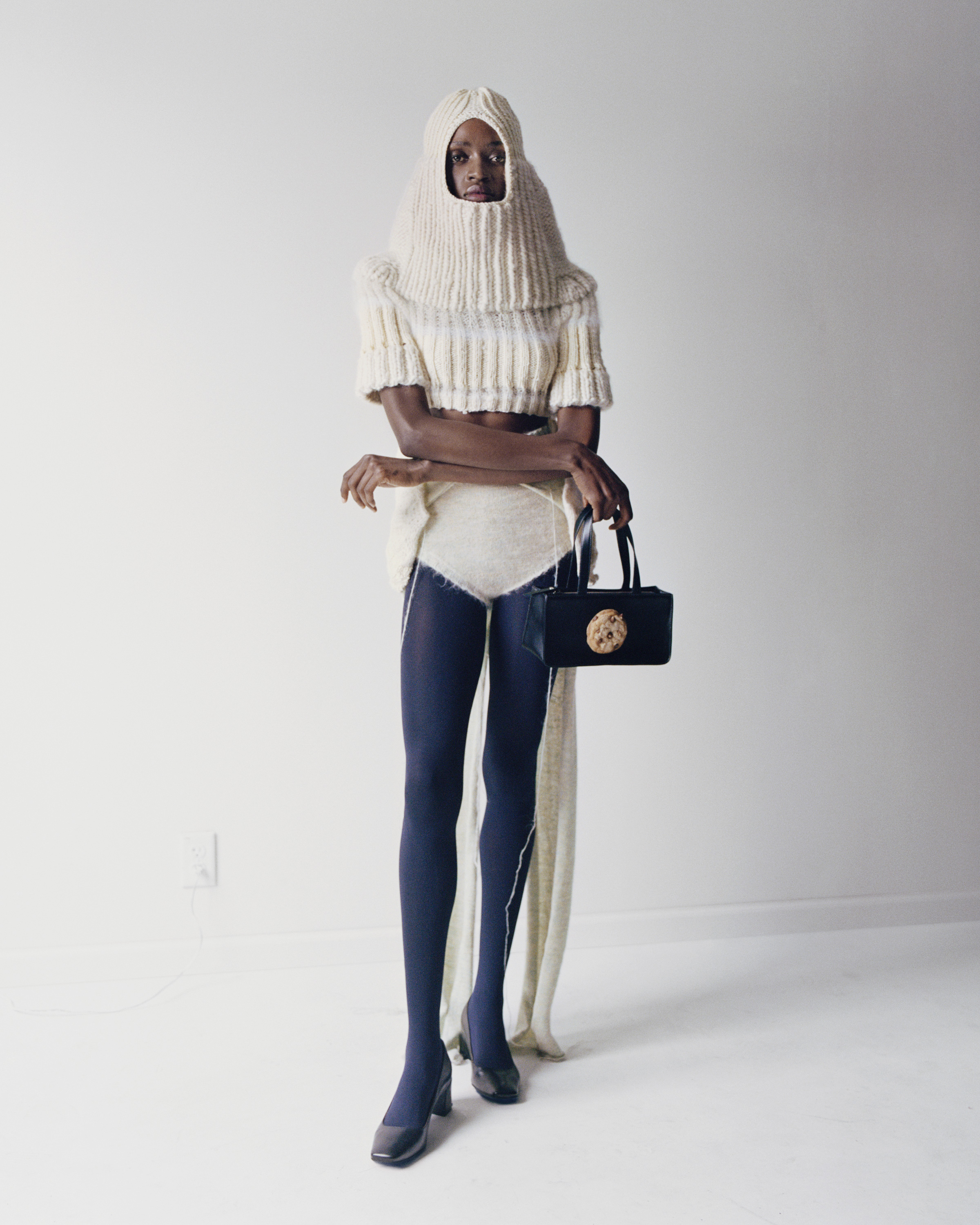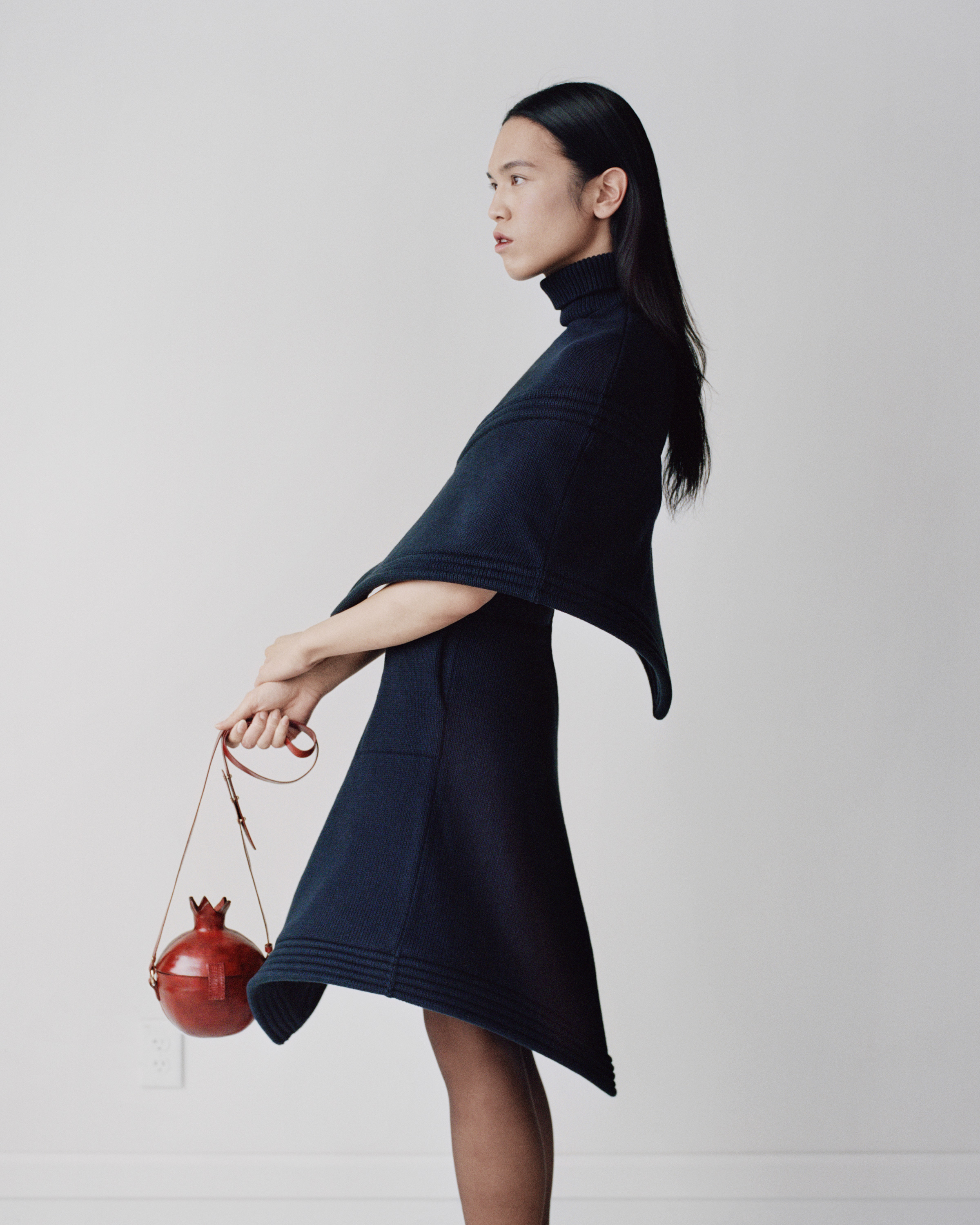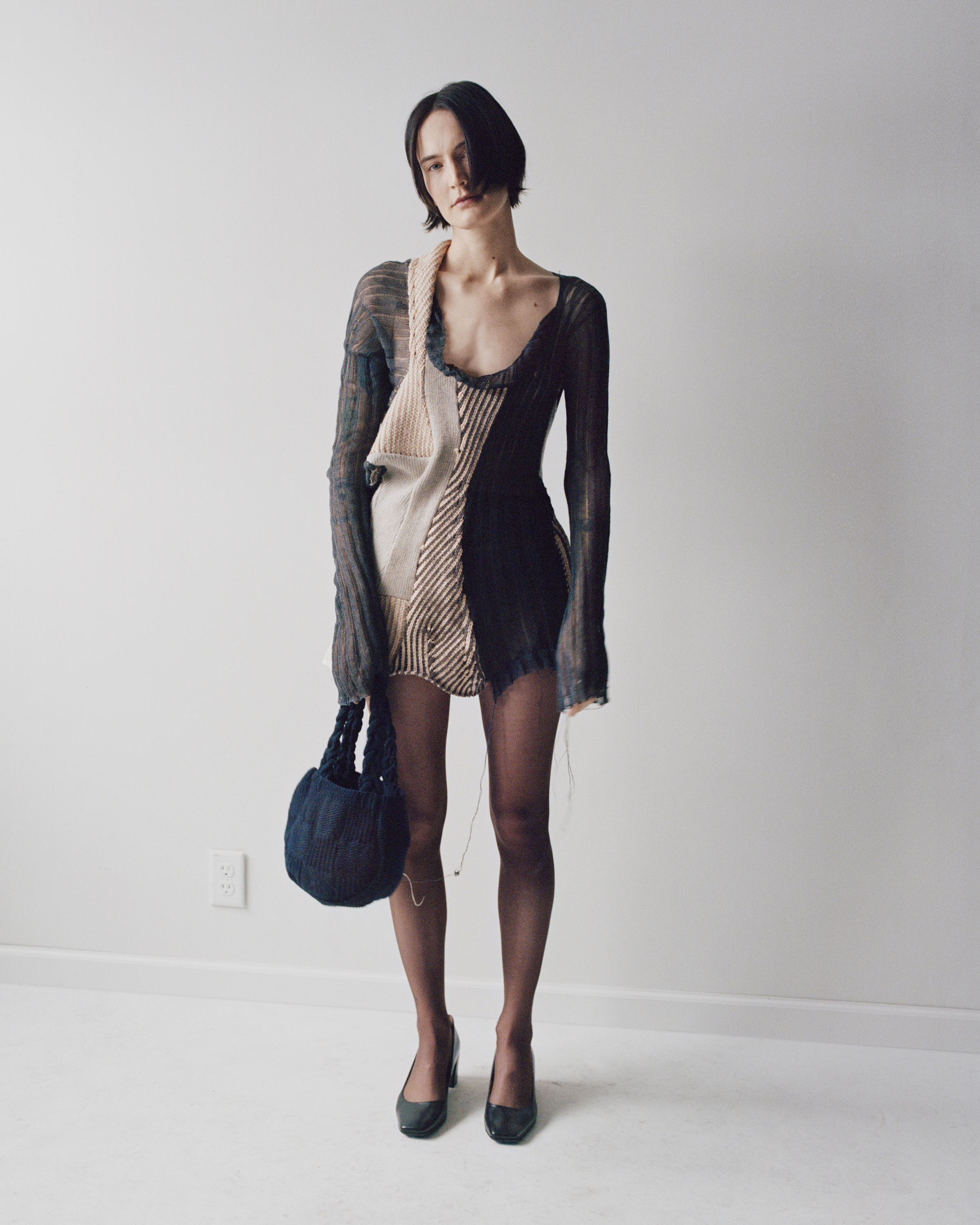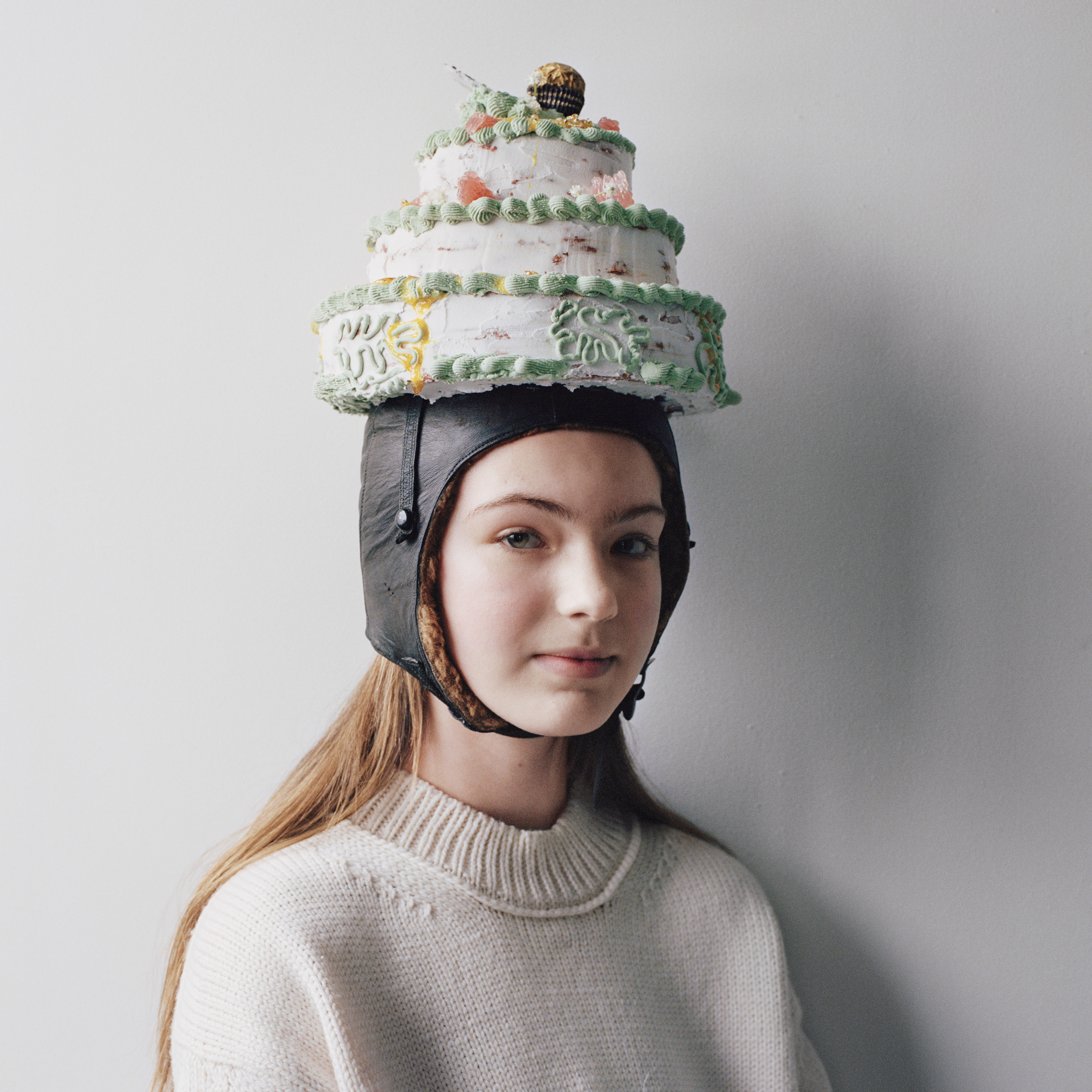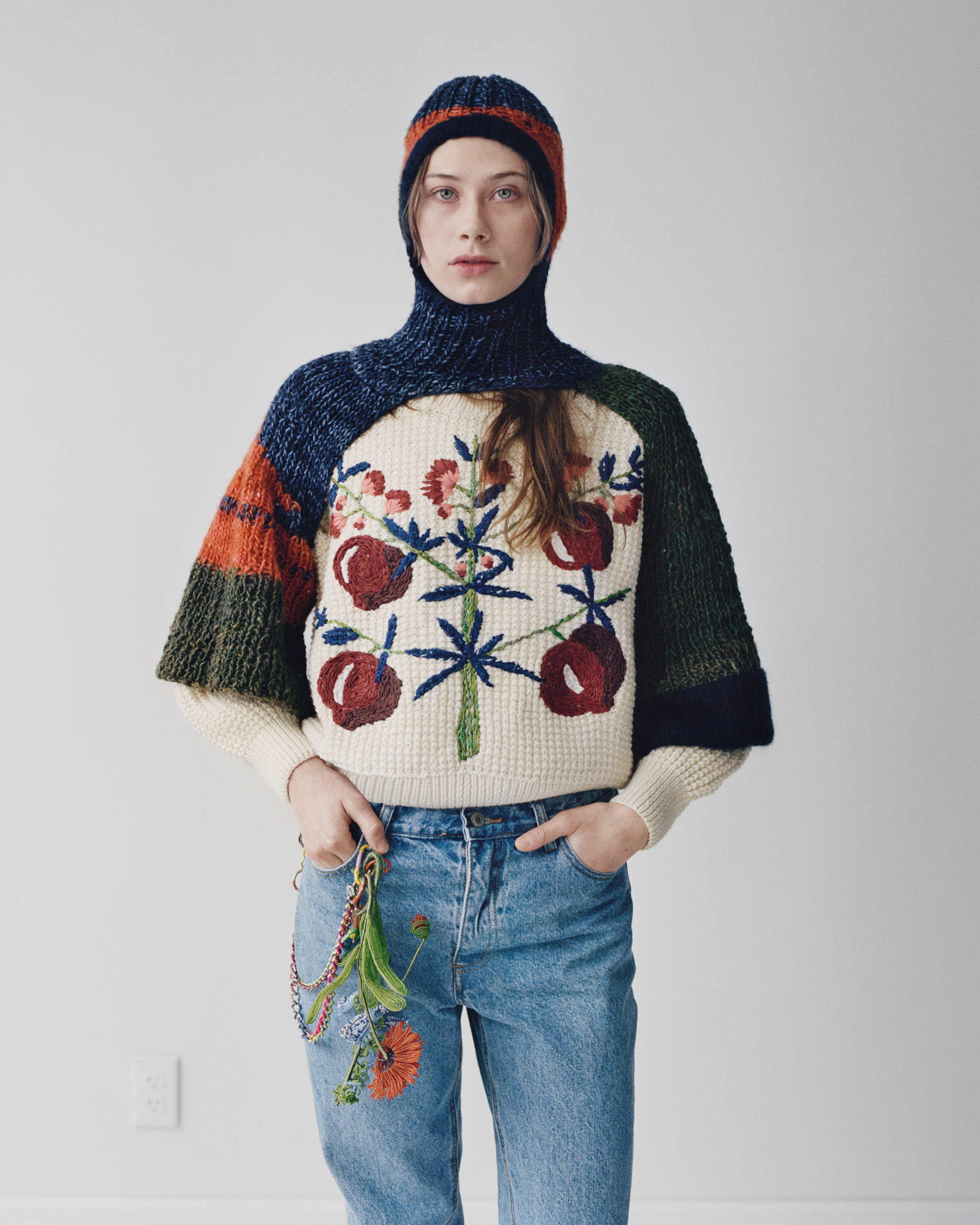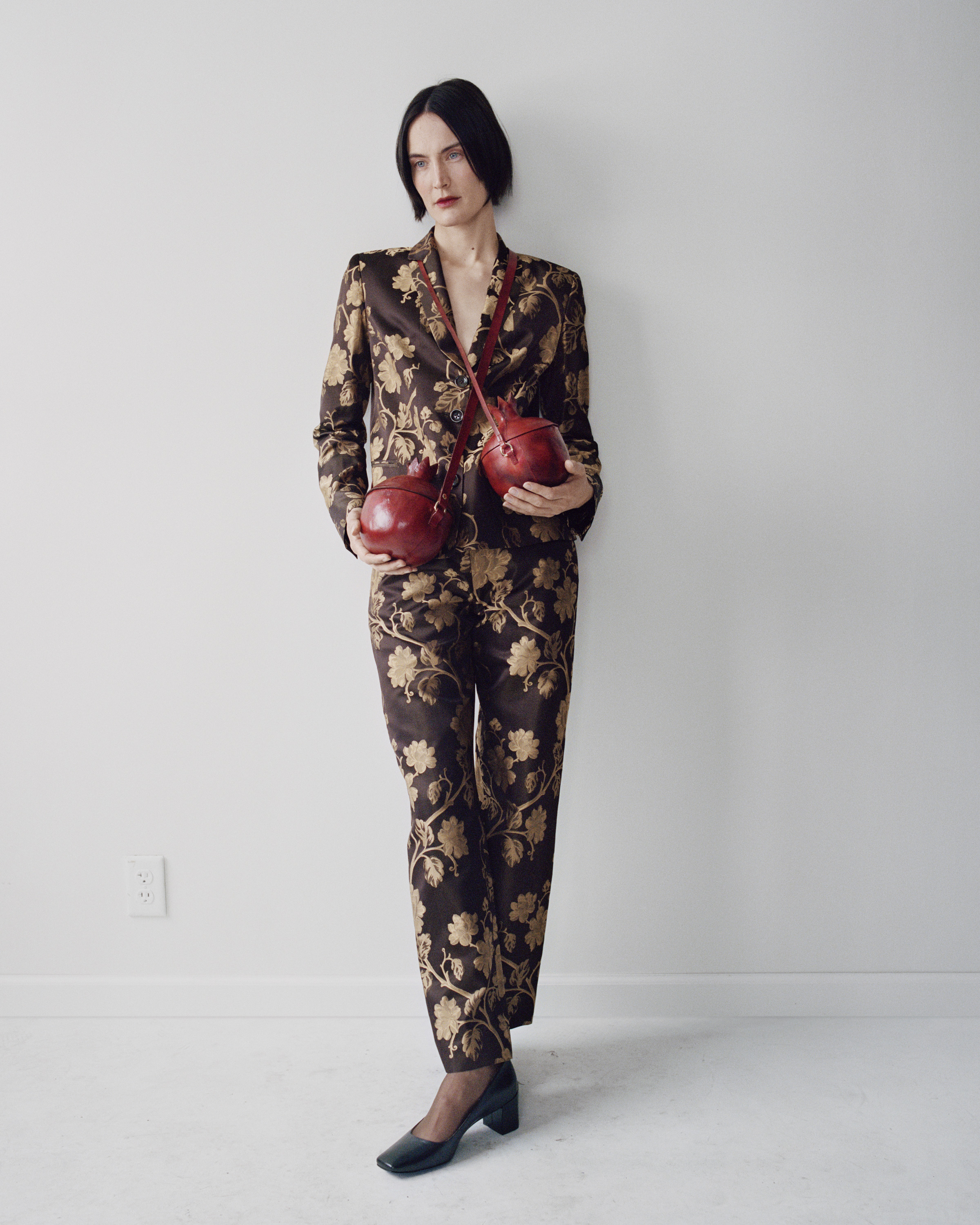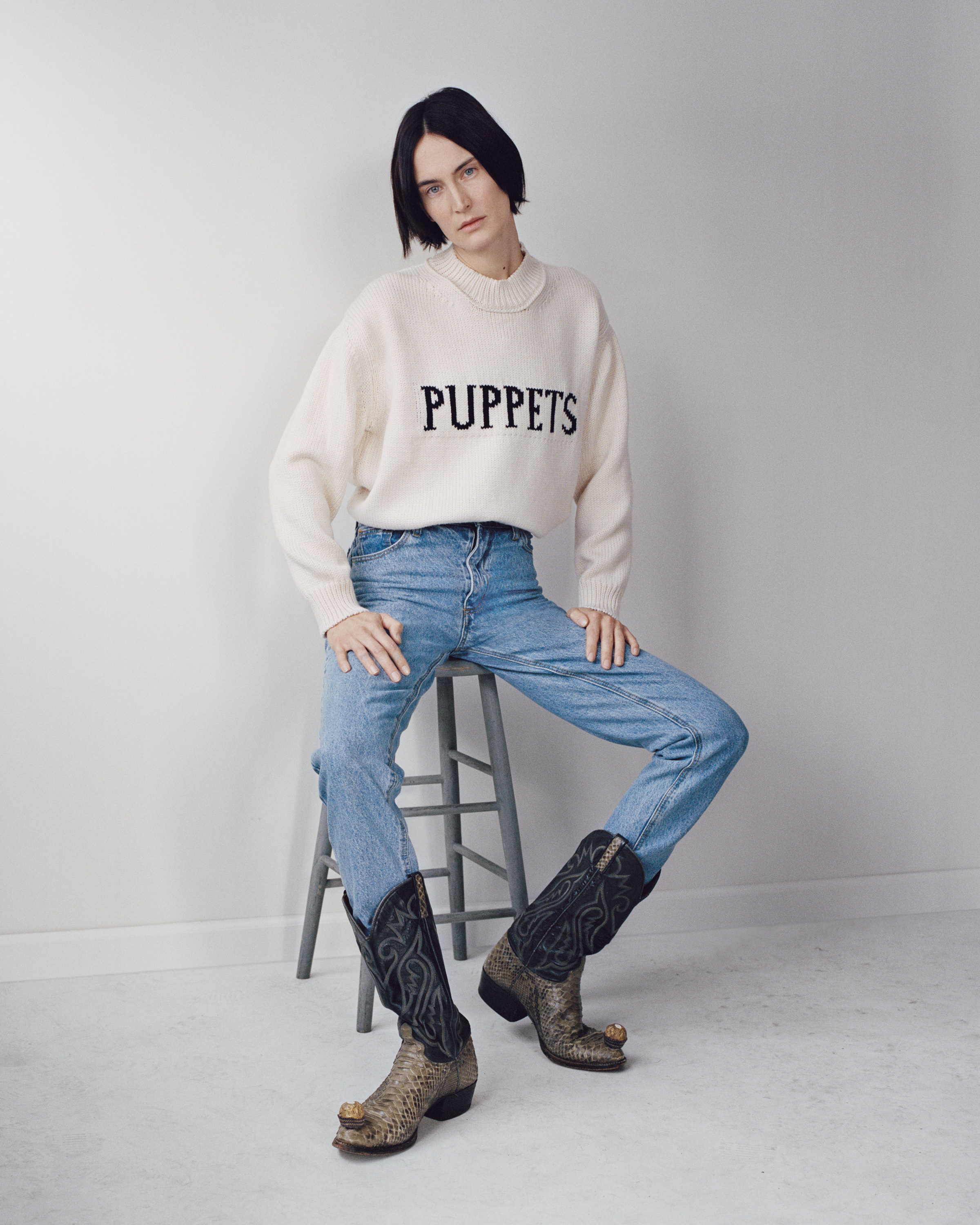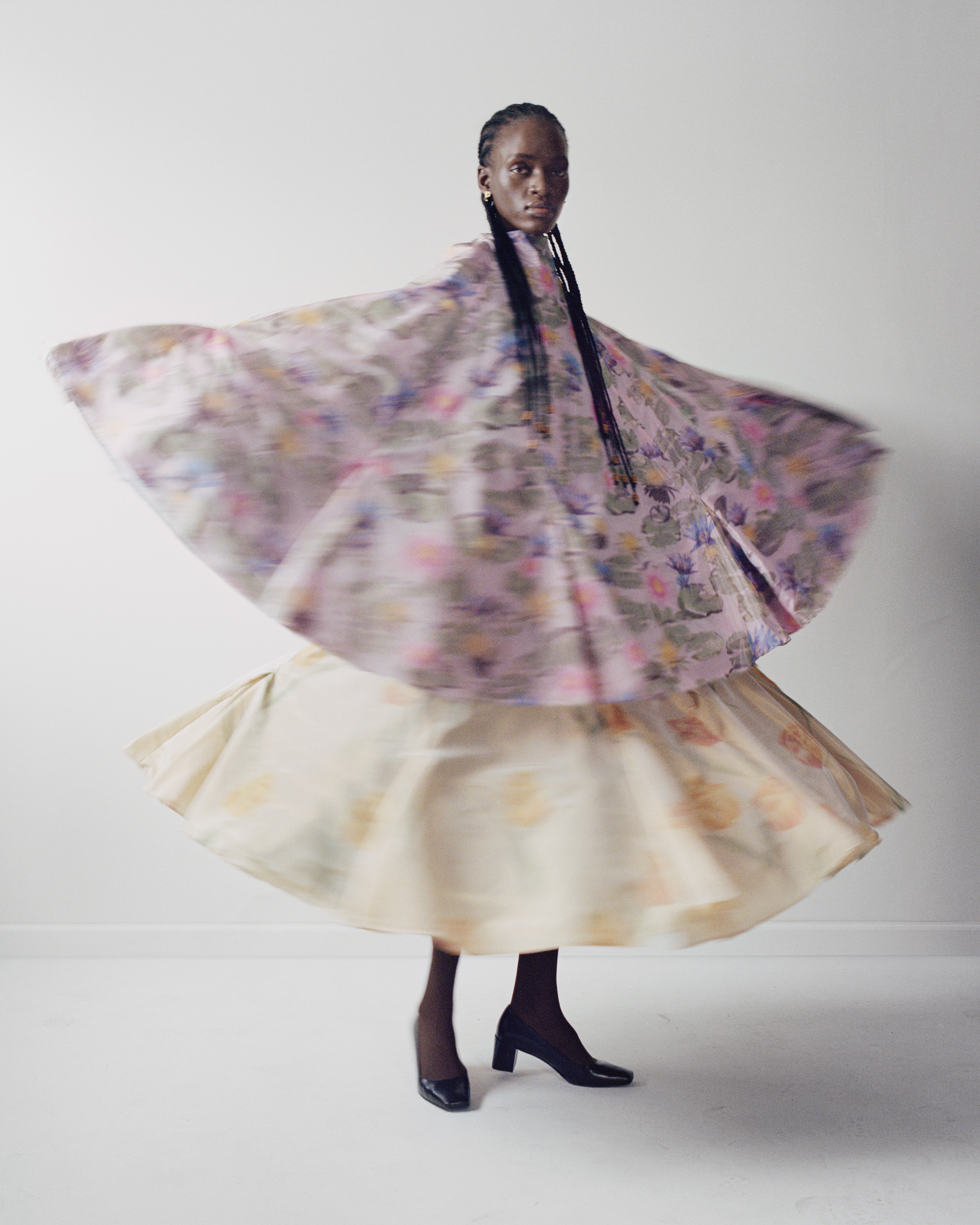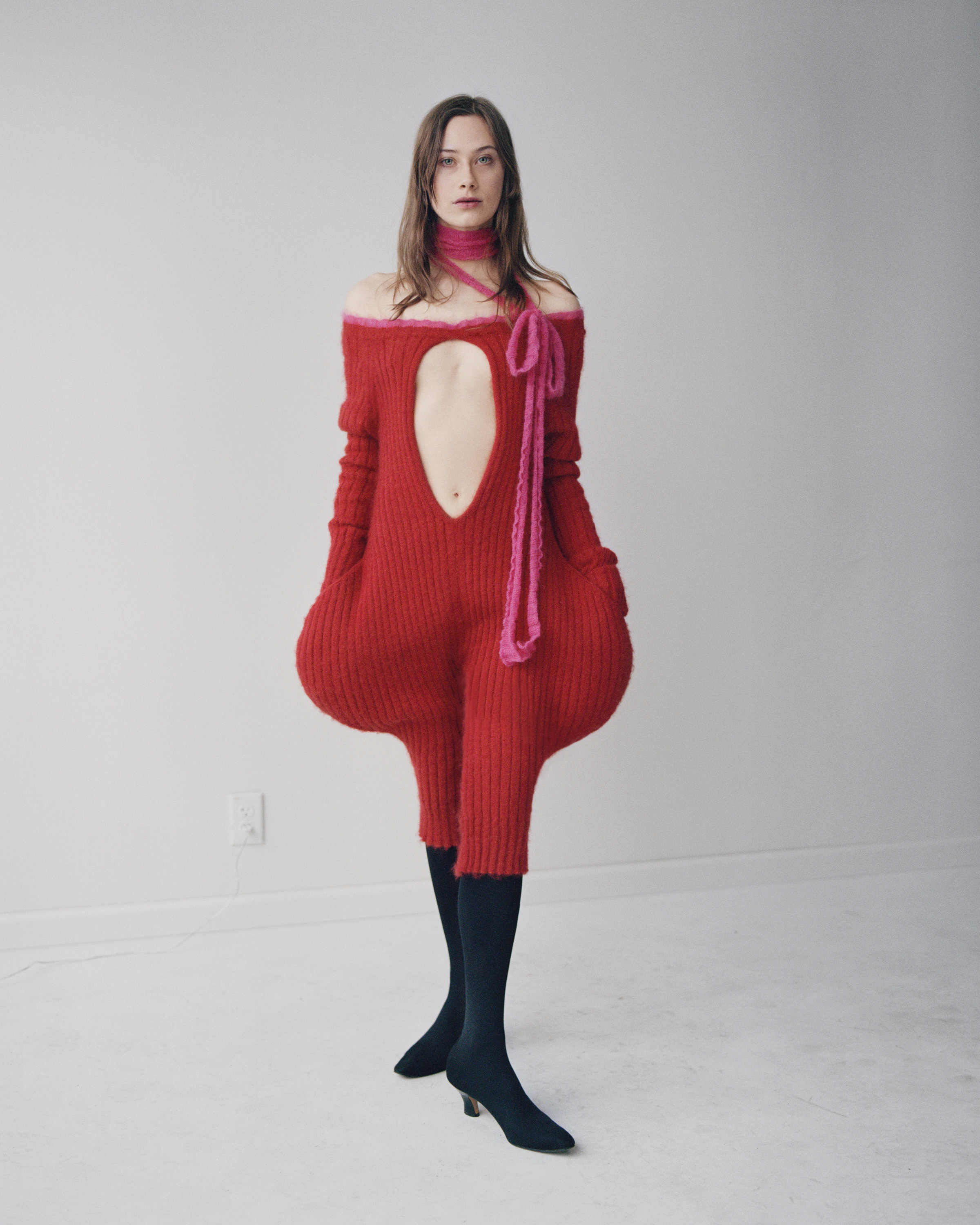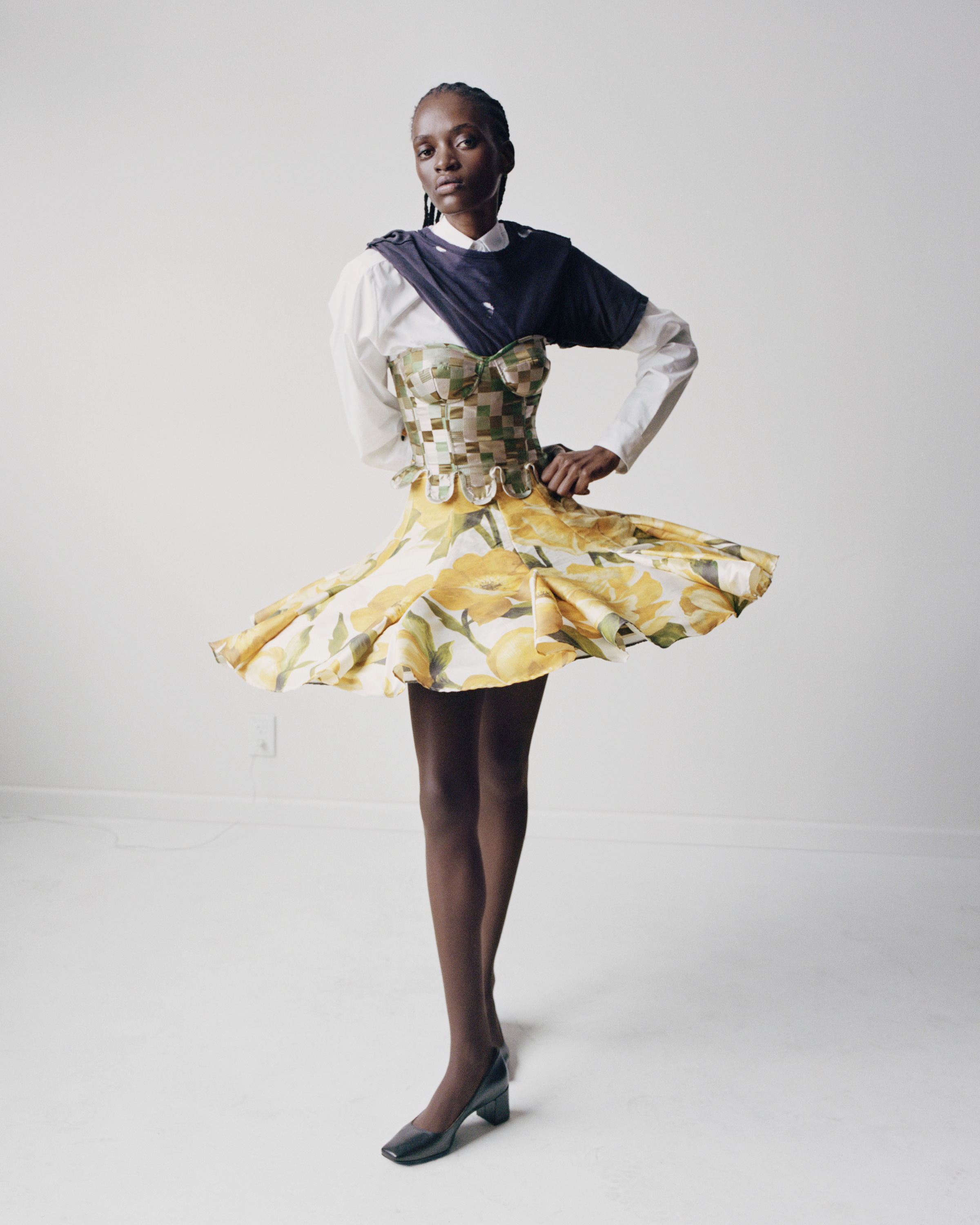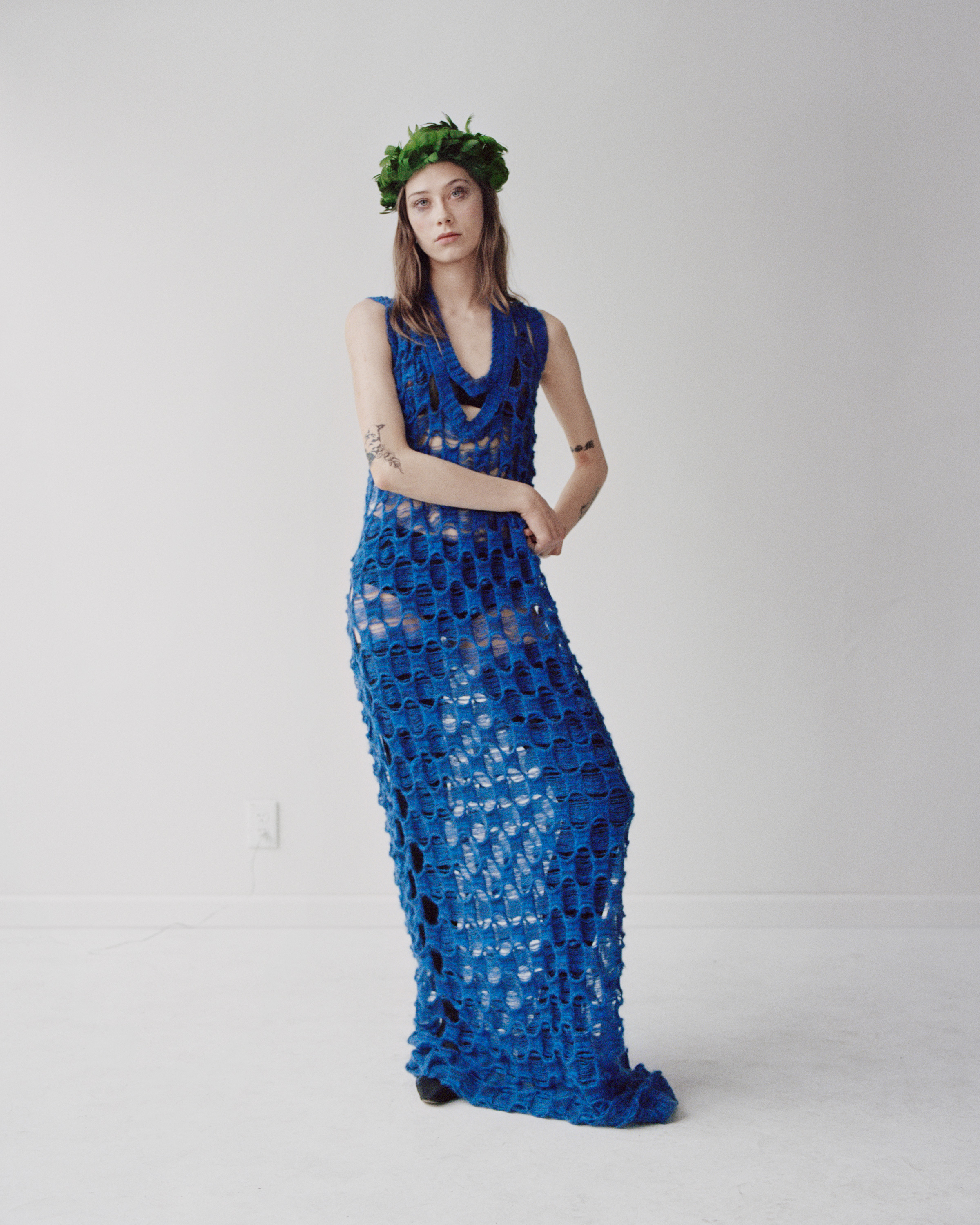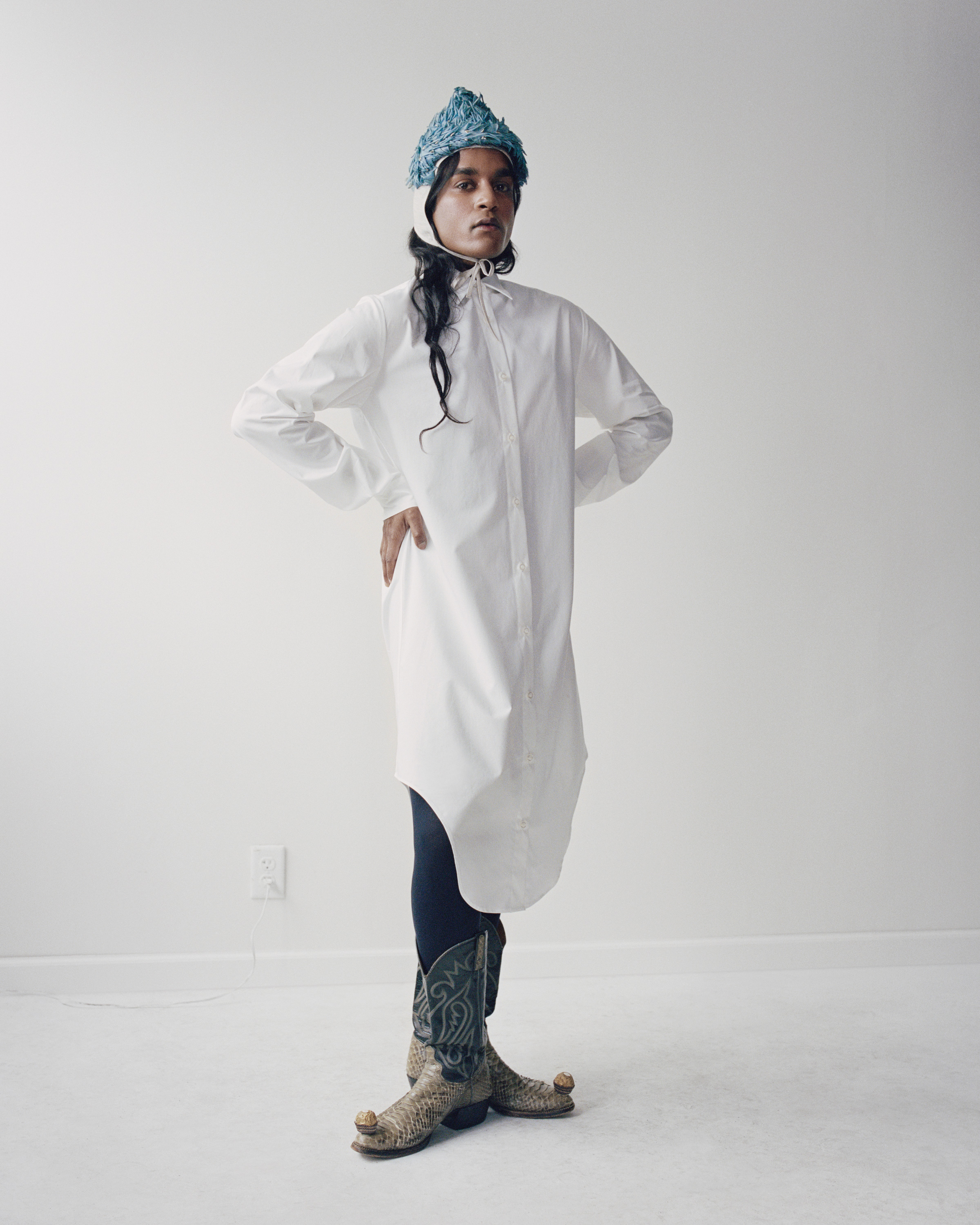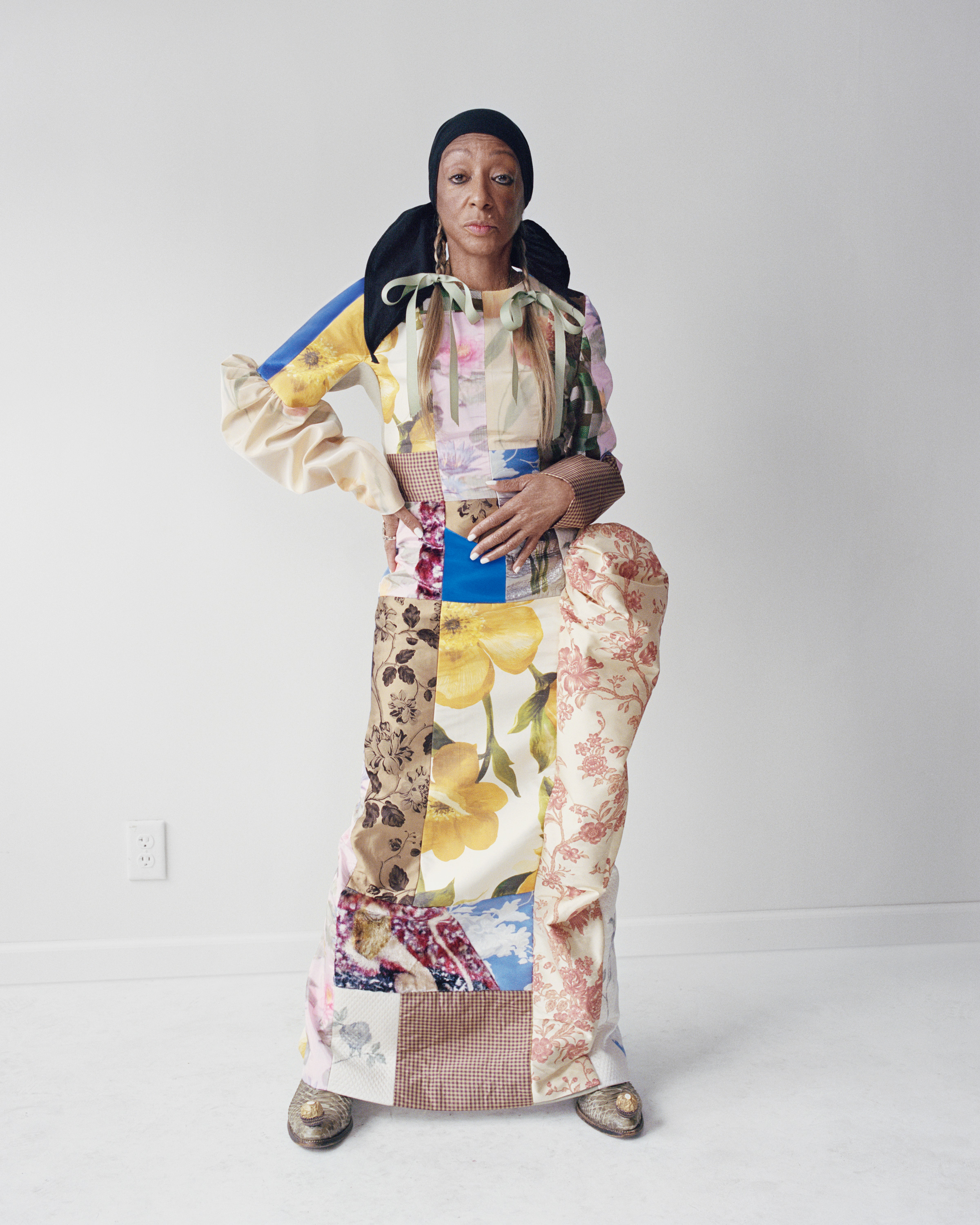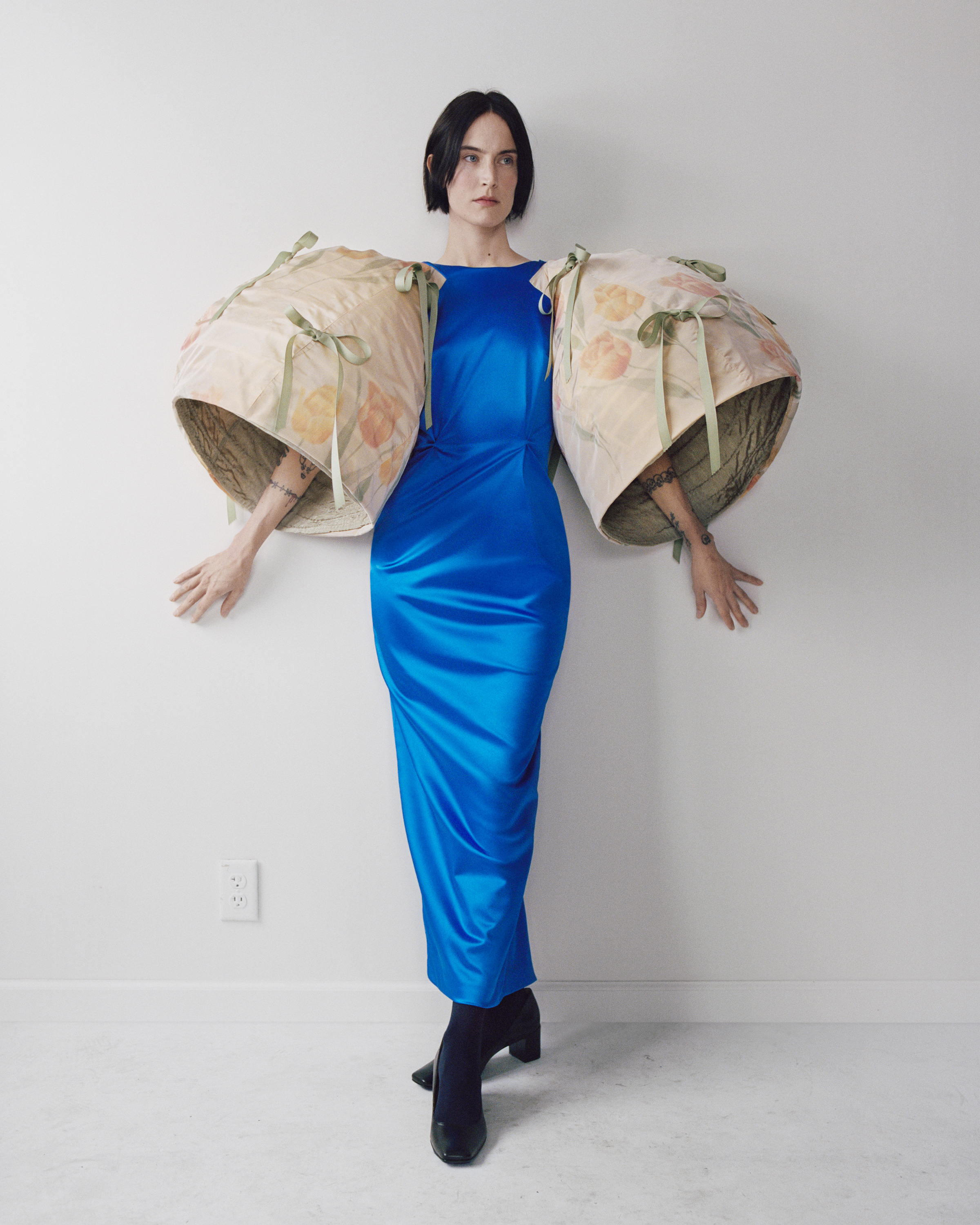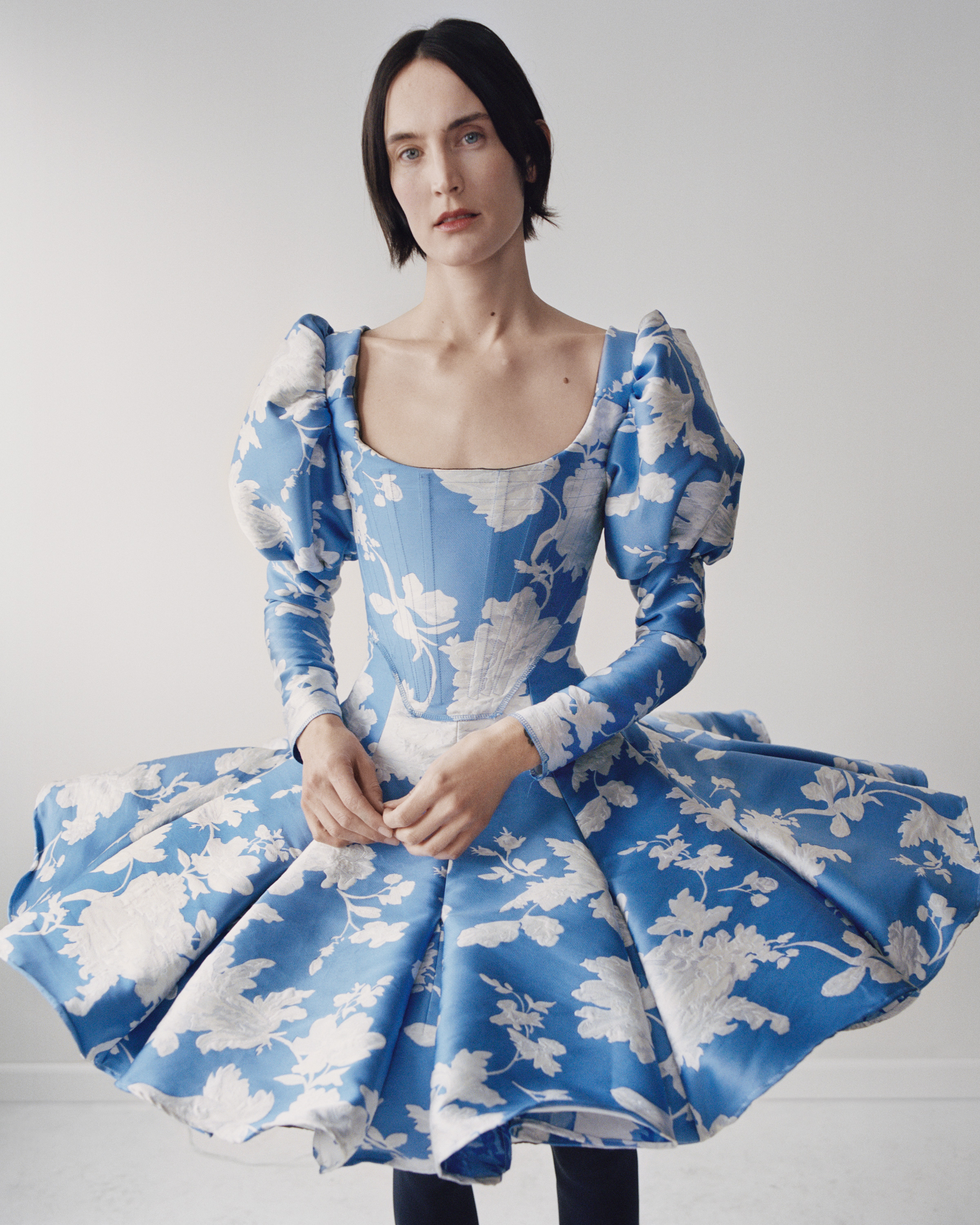 Follow i-D on Instagram and TikTok for more fashion.
Credits
---
Photography Jody Rogac.
Styling Stella Greenspan.
Hair Adam Szabo
Makeup Emily Schubert
Set design Julia Wagner
Casting Establishment Casting
Models Aketch Joy, Clementine Borden, Dara Allen, Patti Wilson, Laine Bolte and Richie Shazam wear Puppets and Puppets.