Gaga's Gucci movie and NFTs: what i-D loved this week
If NFTs confuse you, the breakdown lies within this piece.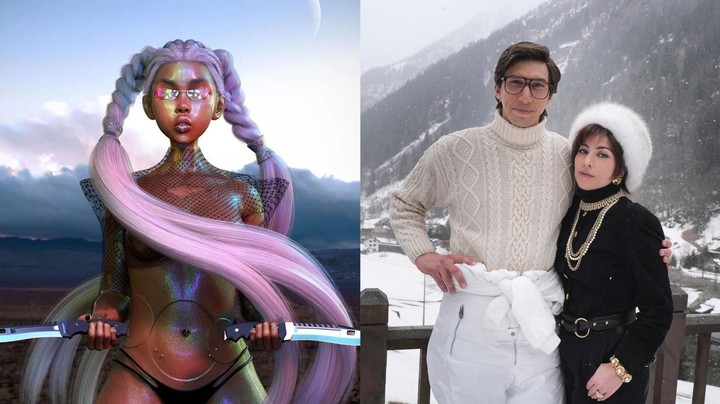 In i-D Loves, we look back upon the last seven days in our calendar and pinpoint the pieces that best represent the current moment. No matter what you're in the mood for this weekend — be it Japan's cinematic sexual revolution or Gaga's Gucci movie — we've got you covered. Here's what i-D loved this week.
We can't stop thinking about the Gaga Gucci movie
Lady Gaga's long-awaited follow-up to her Oscar-nominated turn in A Star Is Born is finally here: she'll be playing convicted felon-slash-formal socialite Patrizia Reggiani, in a movie about the assassination of fashion heir Maurizio Gucci. We answer all of your questions on House of Gucci, including cast, crew, release dates and more in this piece.
These polaroids capture life as a young Syrian
What is life like as a young person living in Za'atari, the world's biggest refugee camp for Syrians? Footballer Héctor Bellerin, photographer Pixie Levinson and charity Save The Children have worked together to highlight those lives in a project titled Coaching for Life. After COVID got in the way of international travel, the charity sent Instax cameras to Za'atari, and pieced together a portrait of life as an ambitious young person in the camp. Read their story and see their pictures here.
Remembering Japan's cinematic sexual revolution
In the 1960s, as Japanese households pivoted from moviegoing to the newest technology of the time, television, cinema went through a salacious, artful revamp to draw viewers back in. In a country where pornography was banned at the time, it toed the line between provocative and creative; a new subgenre of sexed-up movies known as 'pink cinema'. Here, James Balmont charts its history.
Don't get cryptoart and NFTs? Don't worry, this will explain it
If you, like many of us, couldn't make sense of how digital cryptoart is making millions at auctions, much in the same way Picassos do, then here's your chance to have it broken down. In this piece, Bas Grasmayer unpacks the ways in which NFTs and cryptoart are changing the future of creativity. Do your research and get on board!
Through the lens of these movies, the American dream gains new life
The white-picket-fence fairytale has dominated contemporary culture as the root and future of the American dream. But cinema is recontextualising these reveries: in Minari and First Cow, the role Asian immigrants play in the formation of America's culture are put at the forefront instead. Read Katie Goh's essay on how these modest arthouse movies are doing the work.
Can the Real Housewives sort out its race problem?
The reality TV franchise famed for transforming often low-stakes drama into months-long beefs, predominantly through the lens of white women, has had to figure out how to sort out its attitude towards race. Here, Michelle Kambasha speaks to housewives Porsha Williams and Carole Radziwill, as well as more of the show's fans and affiliates, about how that reckoning can happen.