Dave Swindells captured the ecstasy of Ibiza
The images in his new book 'Ibiza 89' may inspire envy.
|
19 November 2020, 8:00am
Woodstock in '69. Studio 54 in '79. Ibiza in '89. What makes the turn of a decade such a hotbed of iniquity? Or at least, what did? Summer 2020 and the fleeting resurgence of the illegal rave scene might be the closest thing for this generation. And that came with a bit too much ignominy to be enjoyed.
Fingers crossed for 2021 then and Pfizer's Summer of Love. In the meantime, there's IBIZA '89 by Dave Swindells. Described as "Very likely the very best book that could possibly be published out of locked-down London," by IDEA, the publishers and bookmongers usually behind our favourite photo books designed to inspire envy and ire at those who lived through moments more interesting than now. File next to: Seana Gavin's Spiralled. "Think of it as the closing party for Club 2020," IDEA continue. "One last chance to travel (back in time). To go inside and outside the infamous clubs and bars of the white island: Ku, Amnesia, Pacha and Café del Mar."
If you're unfamiliar with Dave's work, his photographs of nights out belong to a similar pantheon as those of Derek Ridgers. He got his start a little later than Derek, in 1985 for i-D, shooting portraits of clubbers in all their going-out finery. A year later, he became nightlife editor of Time Out, where he remained until 2009, diligently and devotedly shooting London's club scene as much as he could. But some of his best, most beloved images weren't in London, they were over in Ibiza, shot on assignment for Time Out's 20/20 magazine, with an accompanying article by Alix Sharkey (then-co-editor of i-D).
We needn't tell you much more. The events of Ibiza in the late 80s have been, as we wrote a few years back, "told and re-told, tweaked, edited, distorted or exaggerated through the passage of time. Endless magazine and newspaper articles, books, documentaries and films, have subsequently appraised not only the birth of the Balearic sound, but also the ways in which it mutated into a niche London scene, before snowballing into the monumental youth culture phenomenon known as acid house."
And of course, Dave's images and captions sum up the scene perfectly: gurning, raving and yuppy Brits misbehaving.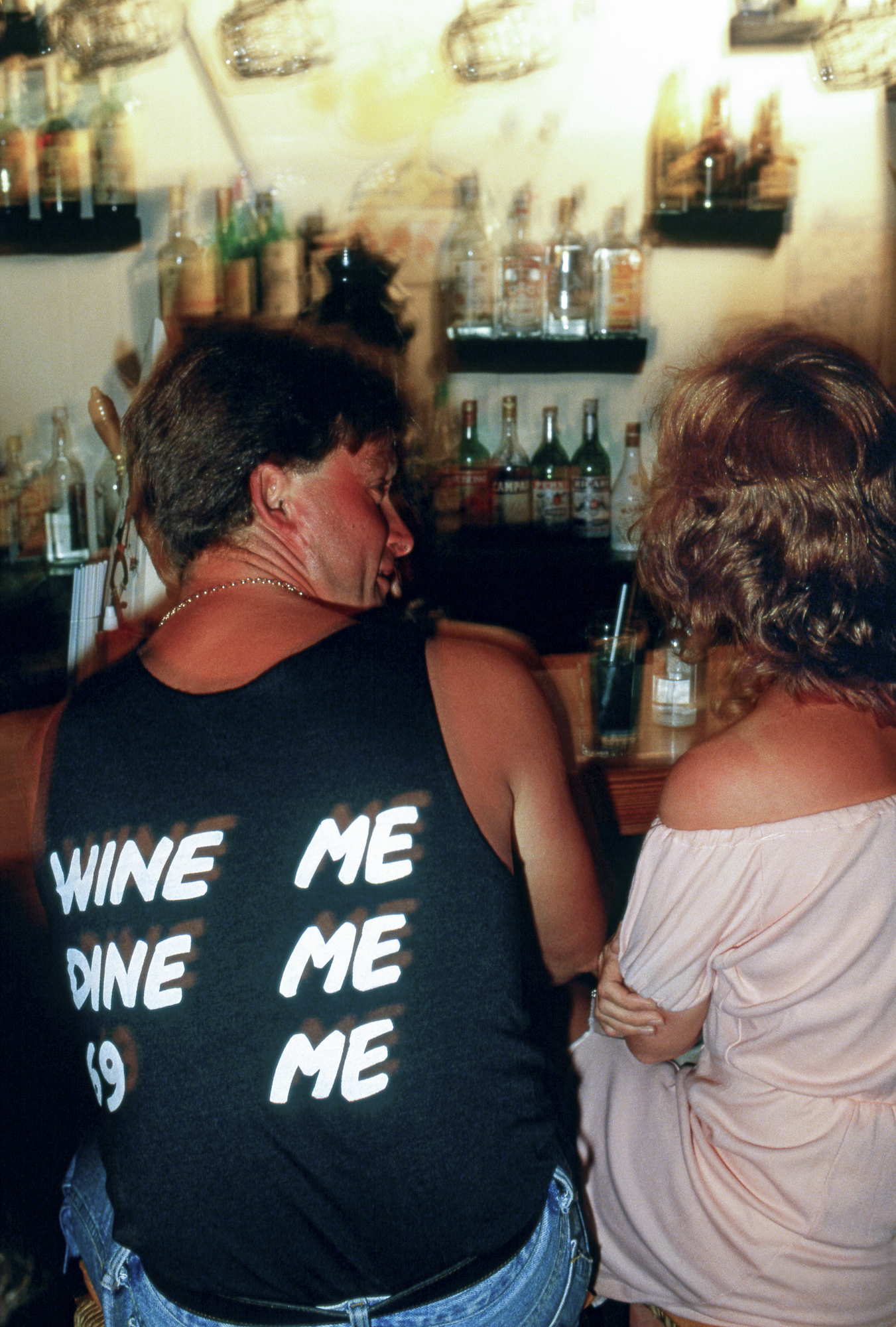 "Seems like a nice boy: date night in the West End, San Antonio."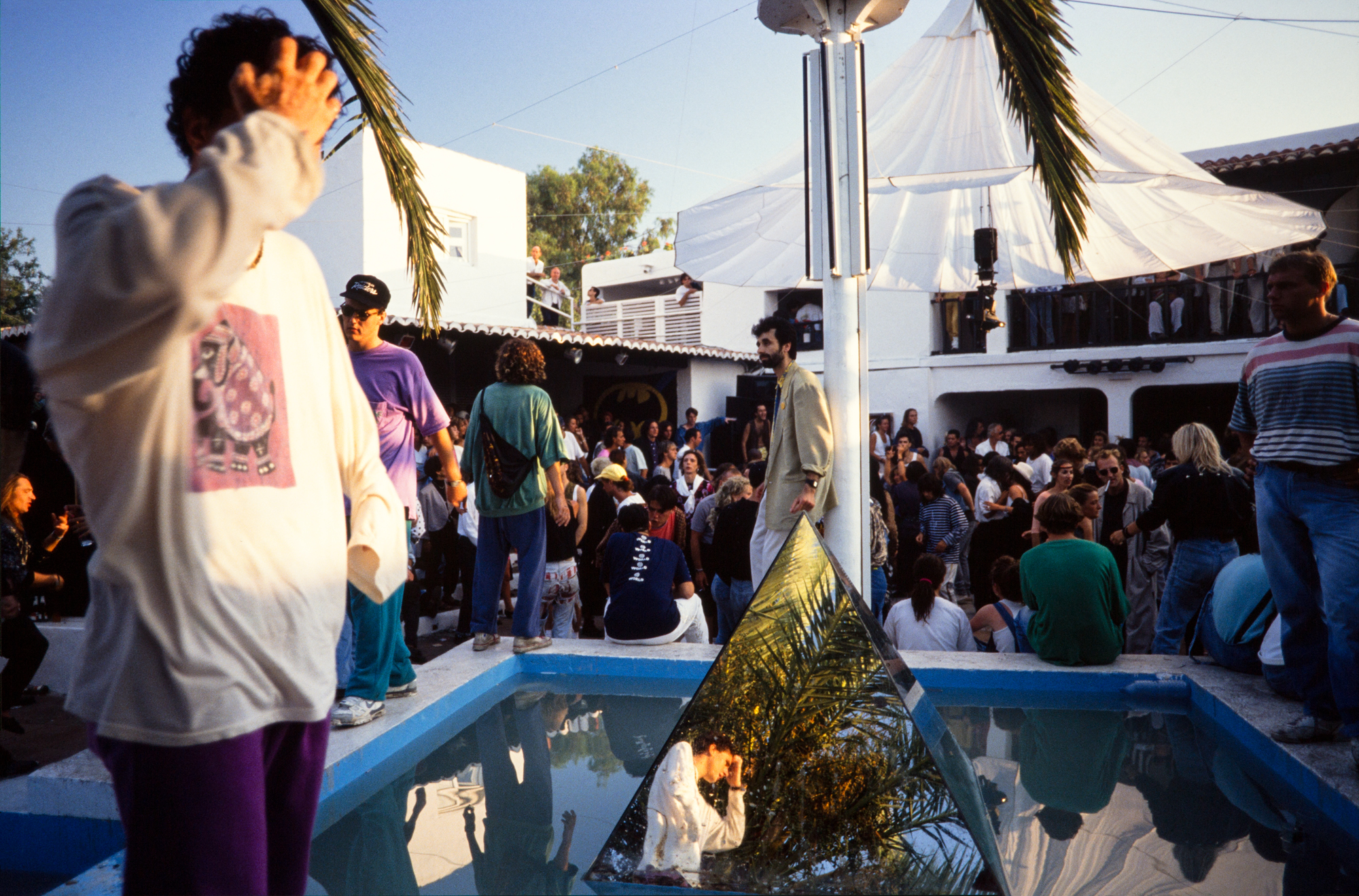 "Pause for reflection: curiously it was only the Brits wearing XXXL long-sleeve T-shirts at Amnesia."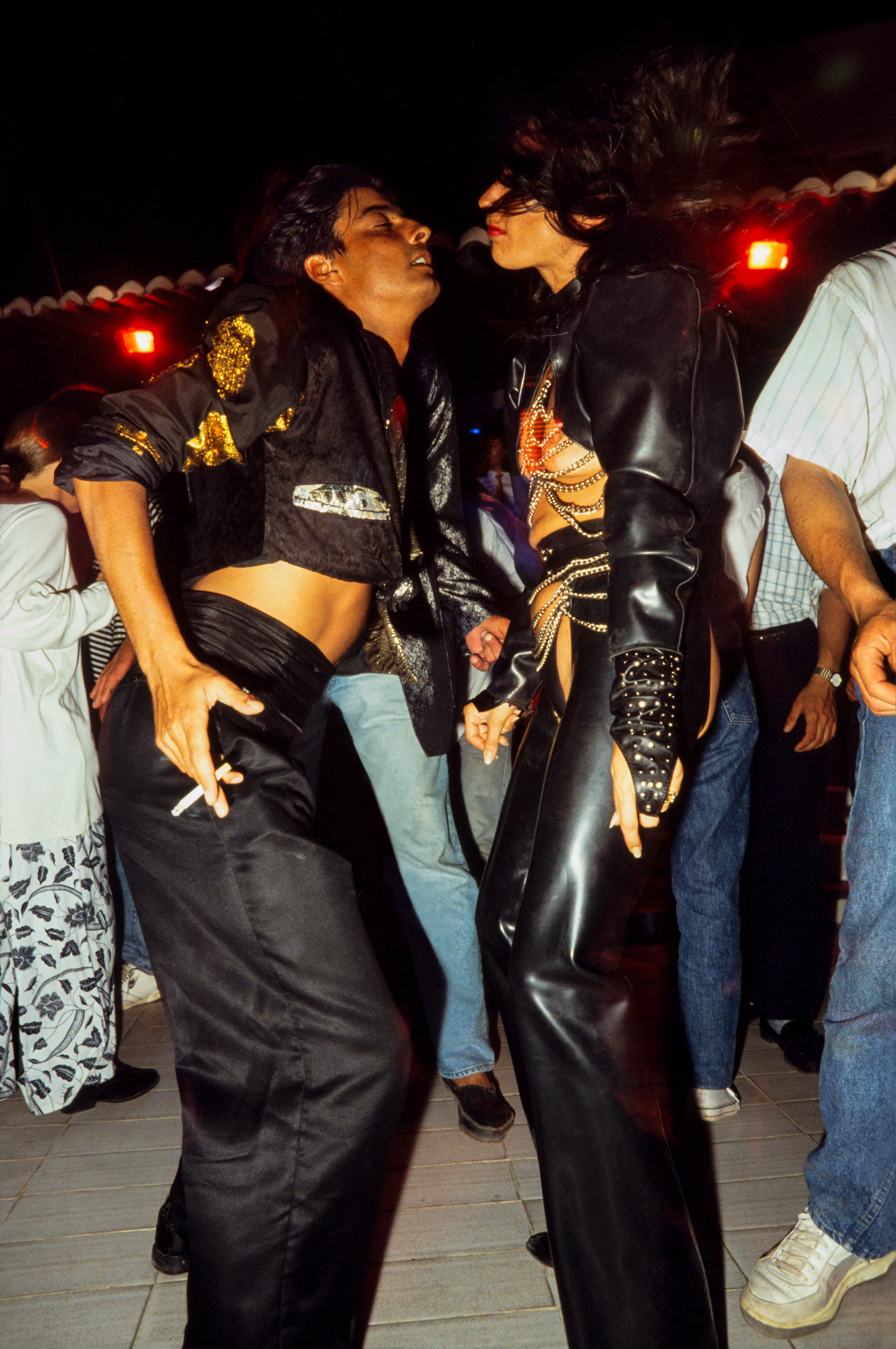 "Chain reaction: fetish fashion in full effect at Amnesia."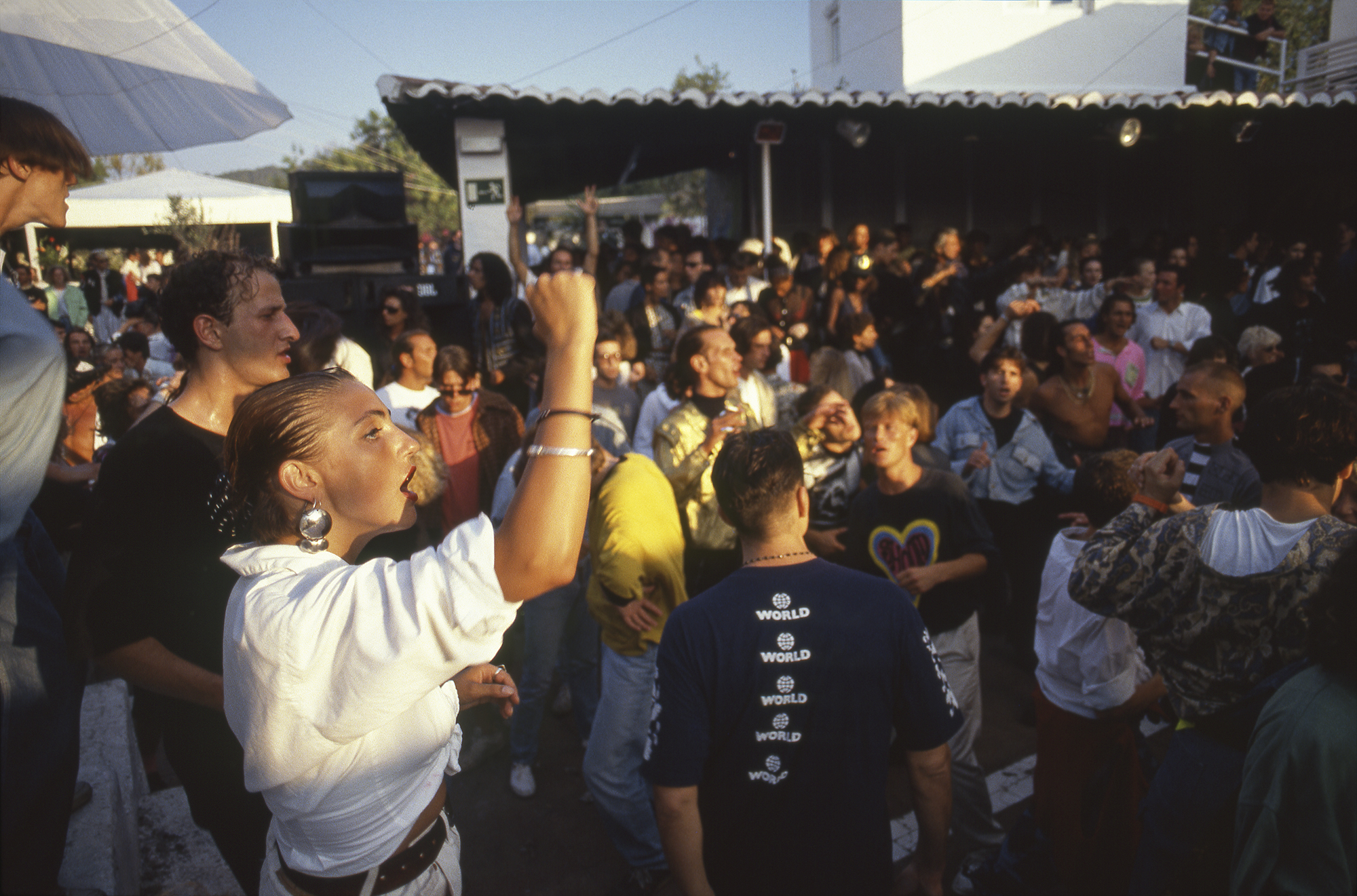 "Pete Heller (left), Portia Bishop, Rob Soulfood (World T-shirt), Antz Bryan (Shoom T-shirt) and many more greet the sunrise at Amnesia."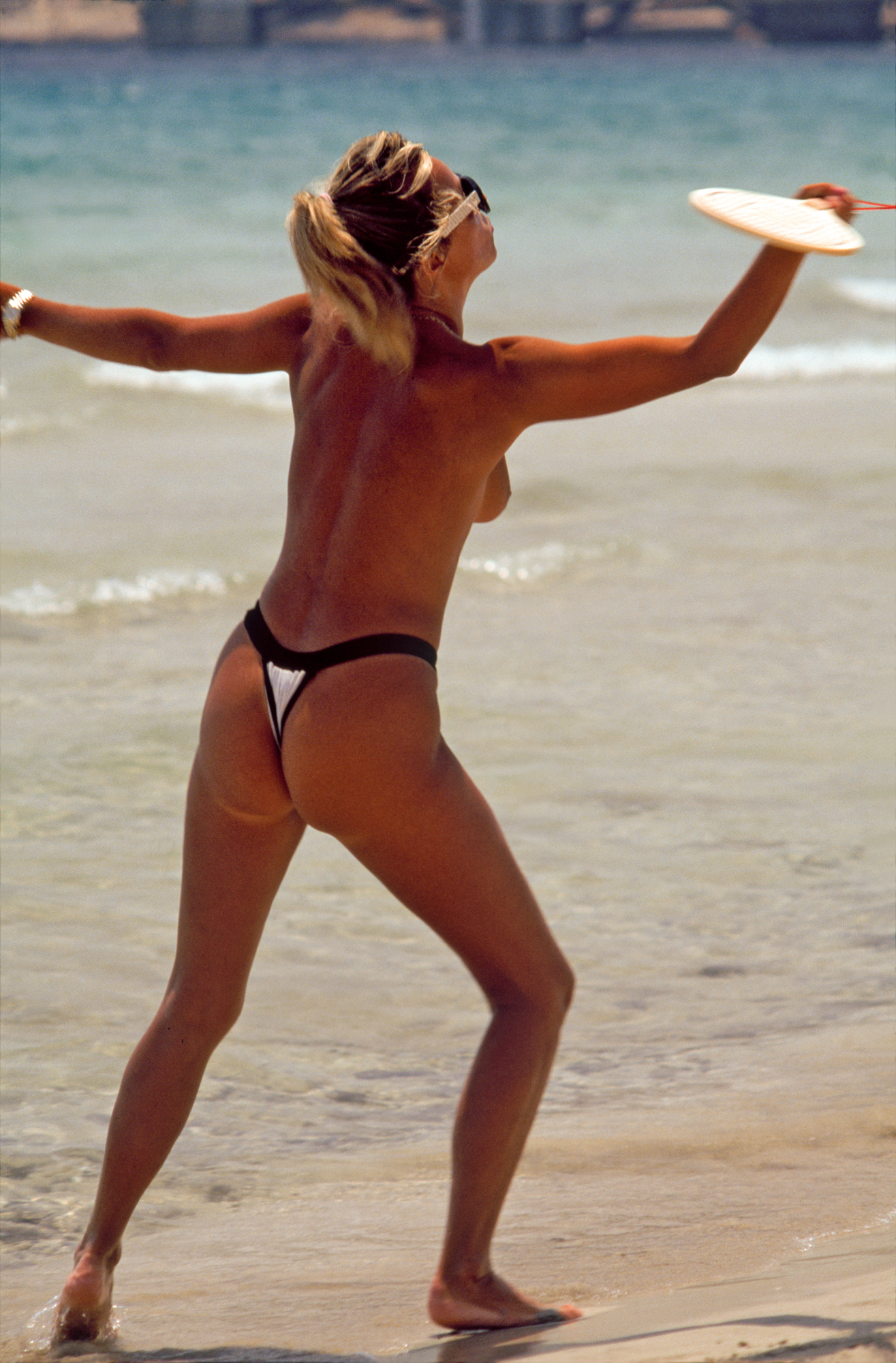 "Would beach sports be part of Alix's Ibiza feature? Better get the shots just in case."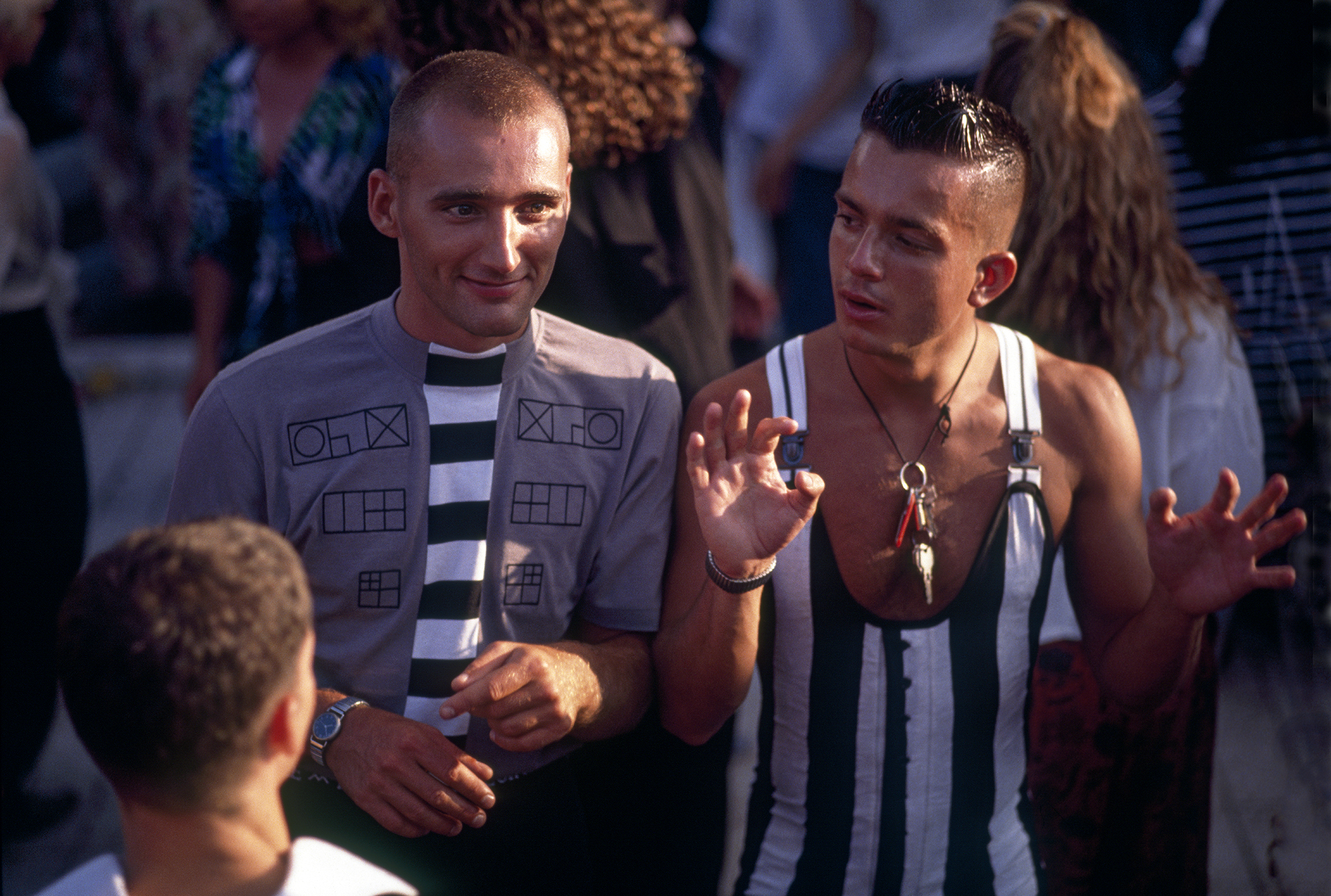 "Stripes are in: it's Amnesia in 1989 or could it also be Brooklyn / Berlin / London in 2020?"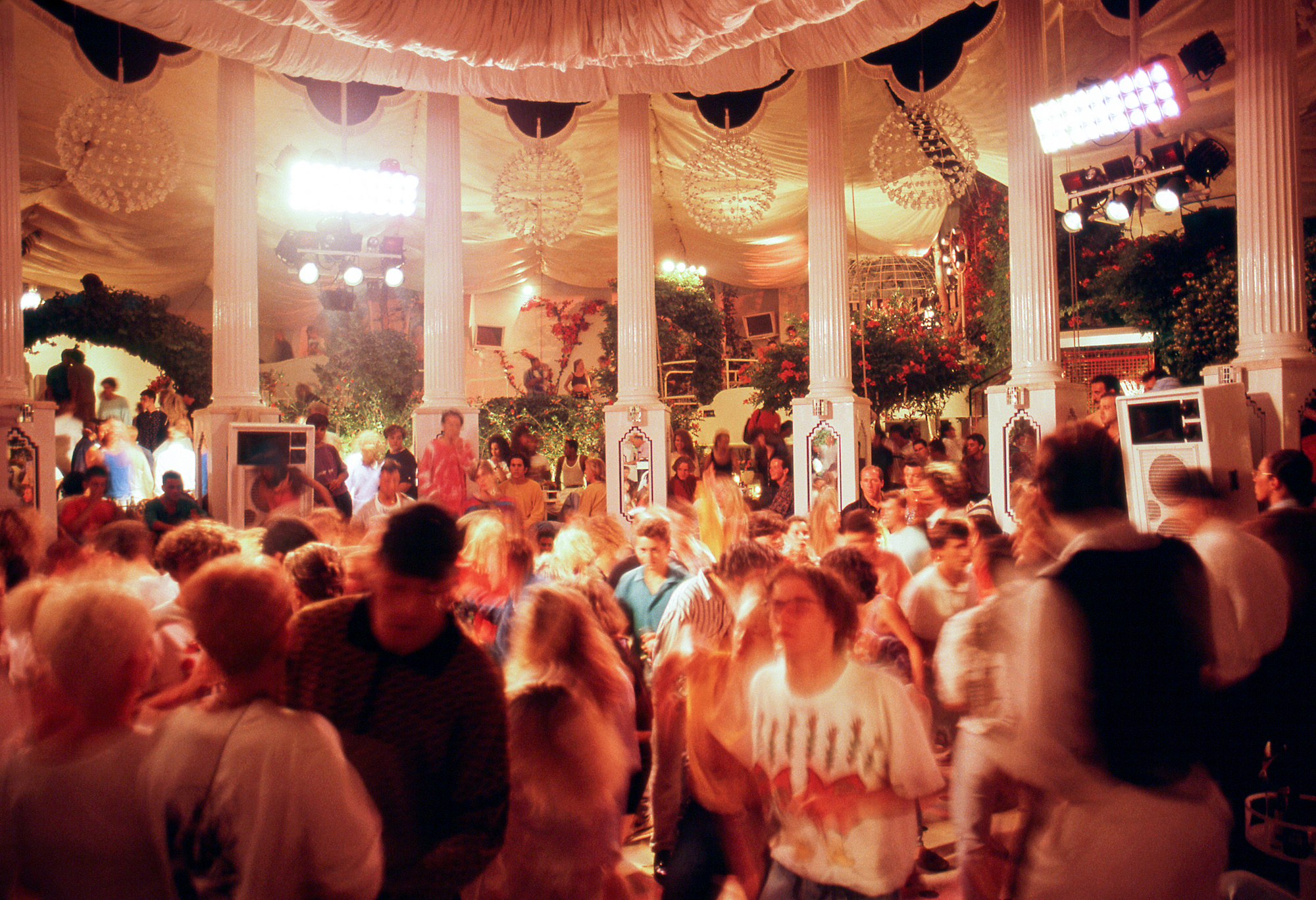 "Greek columns with mirrors, gorgeous plants, lavish lights… it must be Es Paradis!"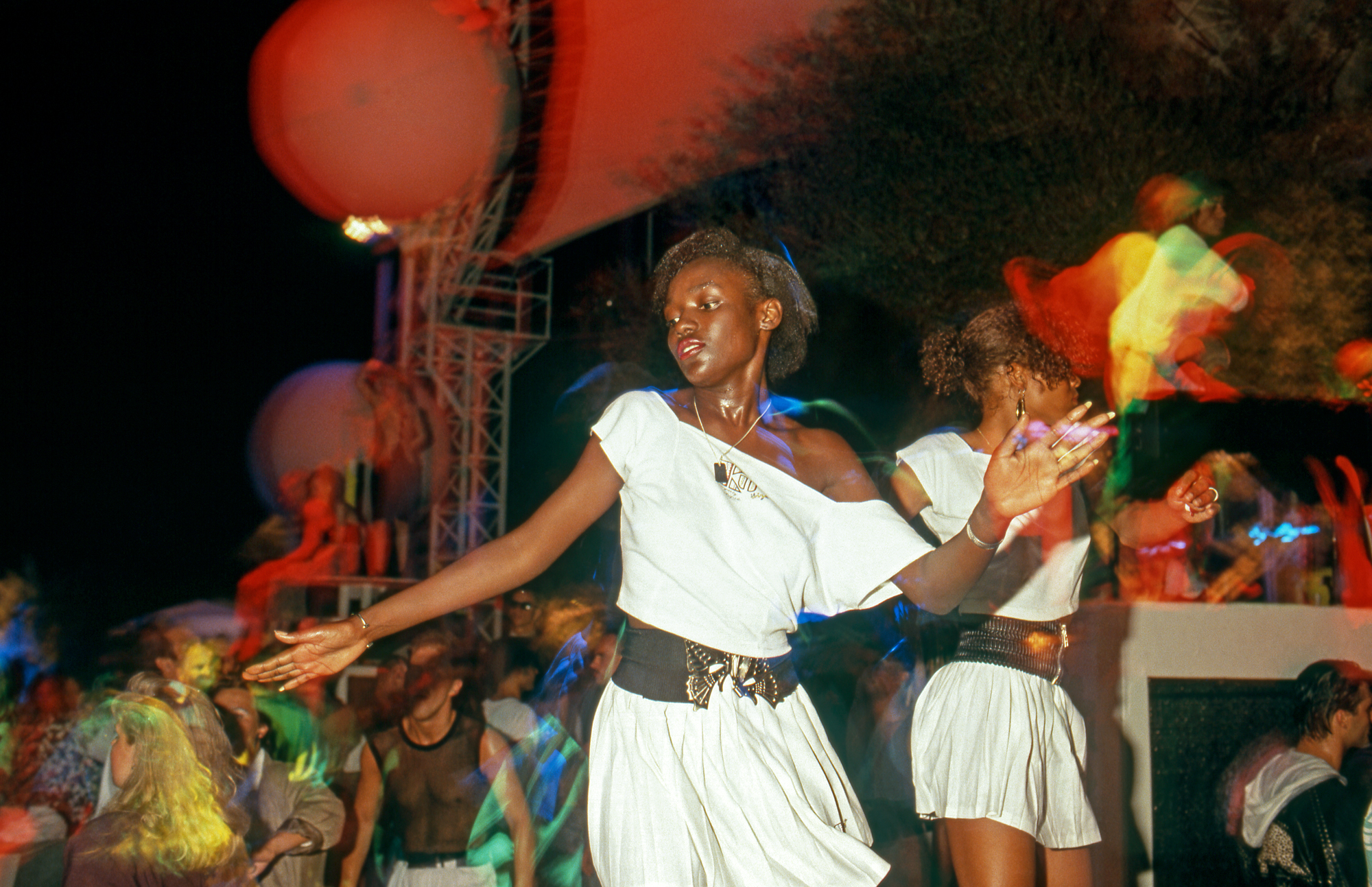 "I often started by photographing the go-go dancers. And then I'd go back."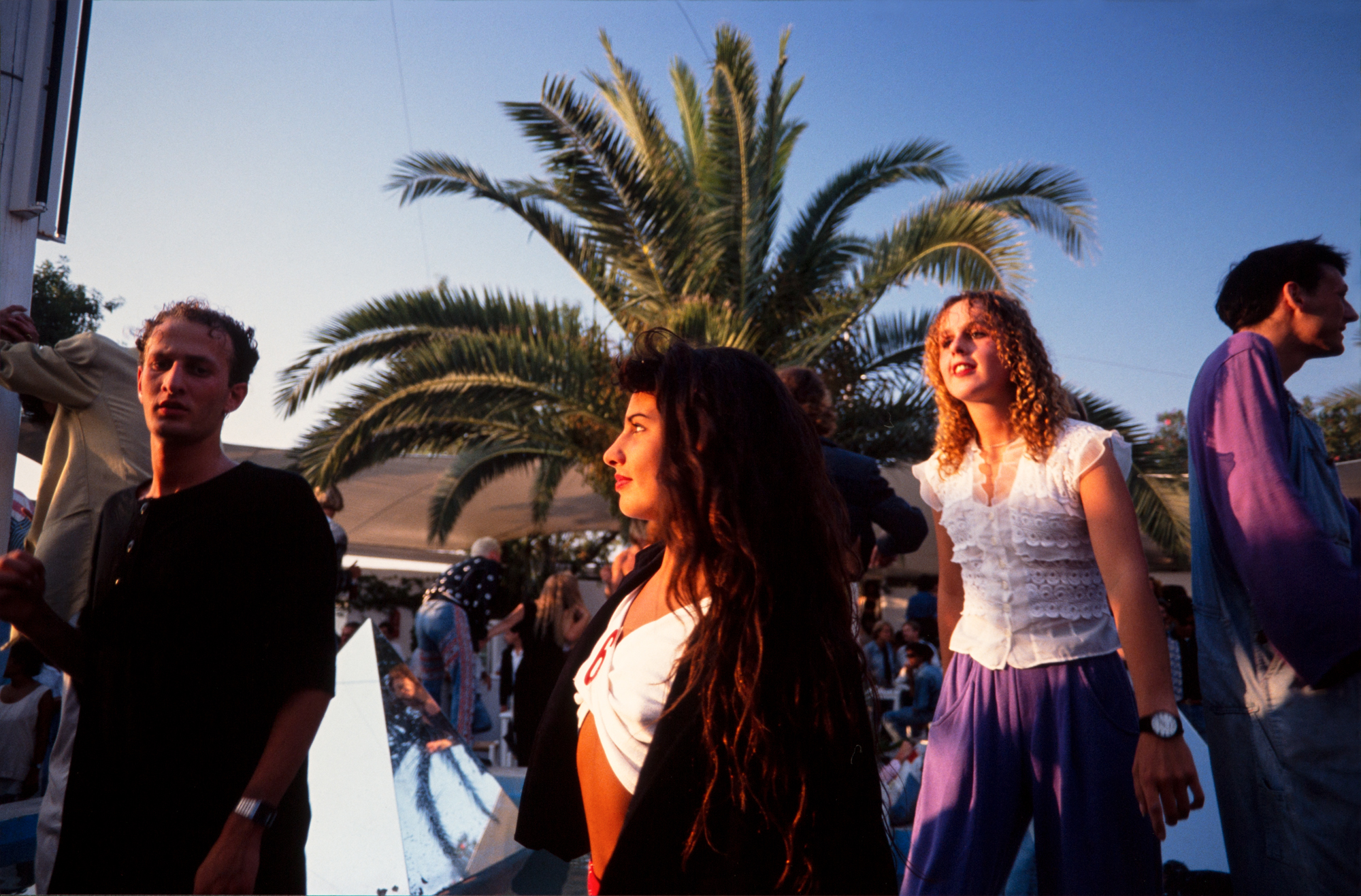 "It must be love: Pete Heller (left) and friends at Amnesia. The watch says 7.40am."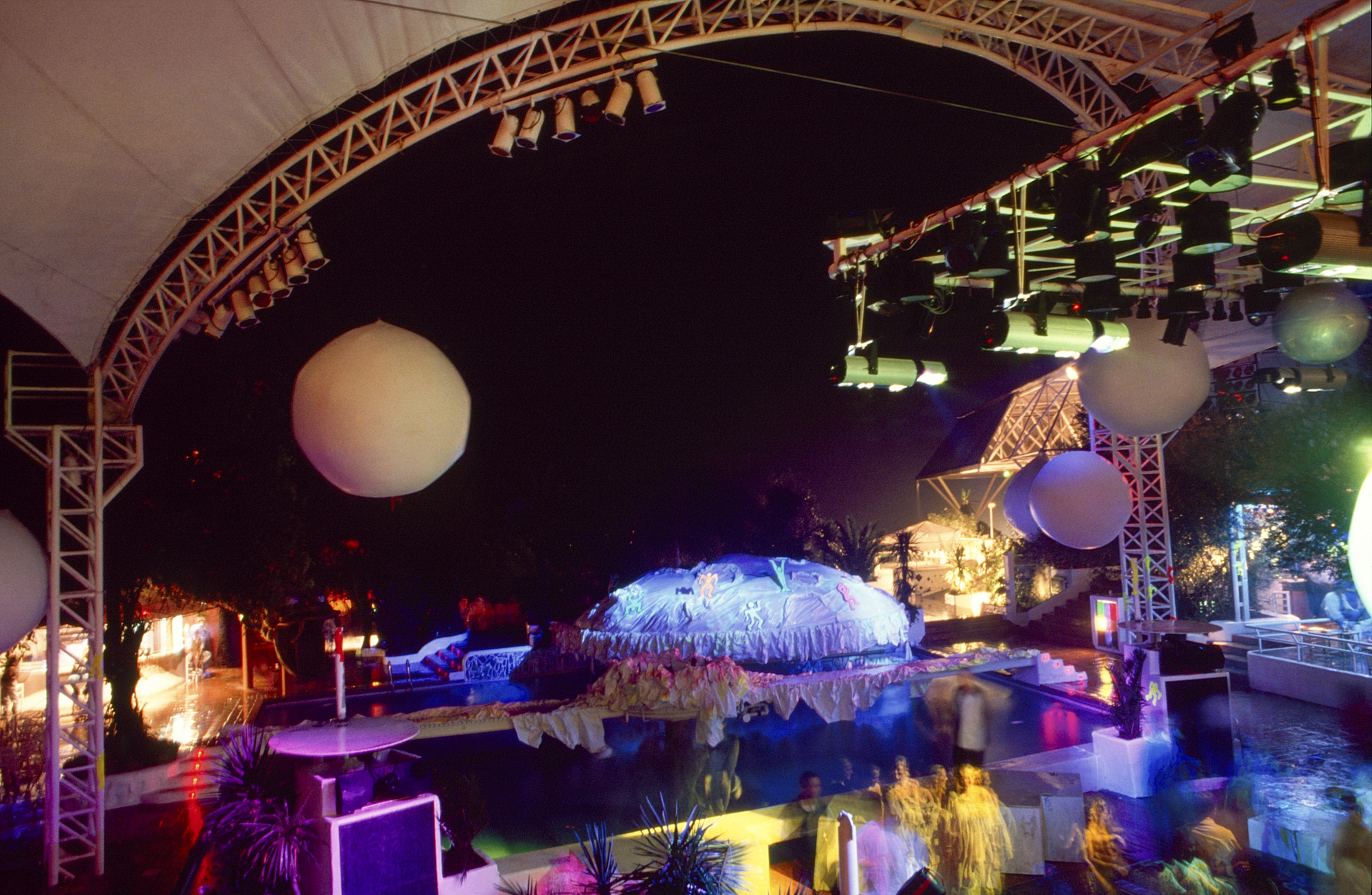 "A dozen central London clubs would easily have fitted inside Ku."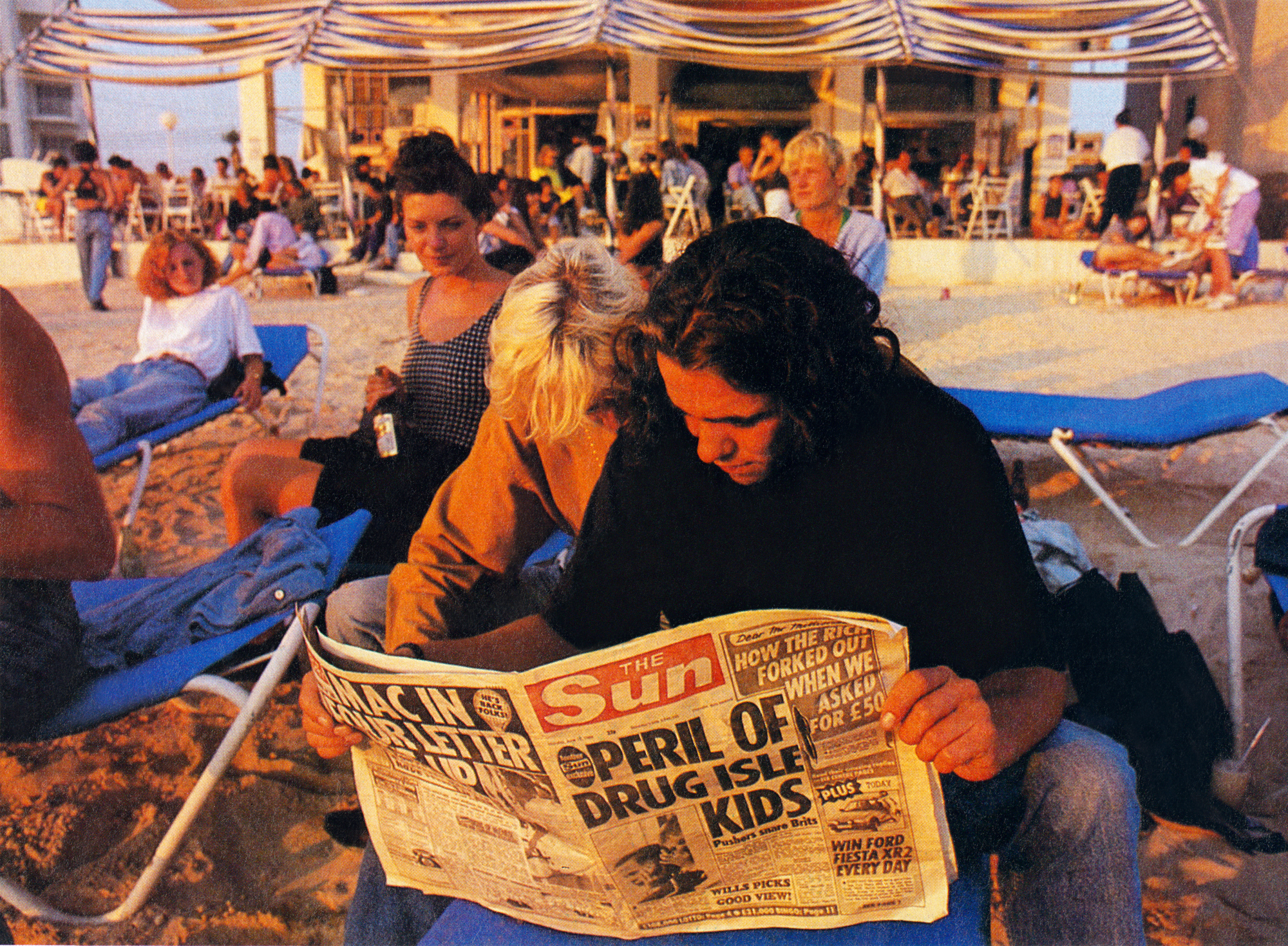 "Do they mean us? Spit Fenton and Megs Osler check out the shock-horror story as the sun sets outside the Café del Mar."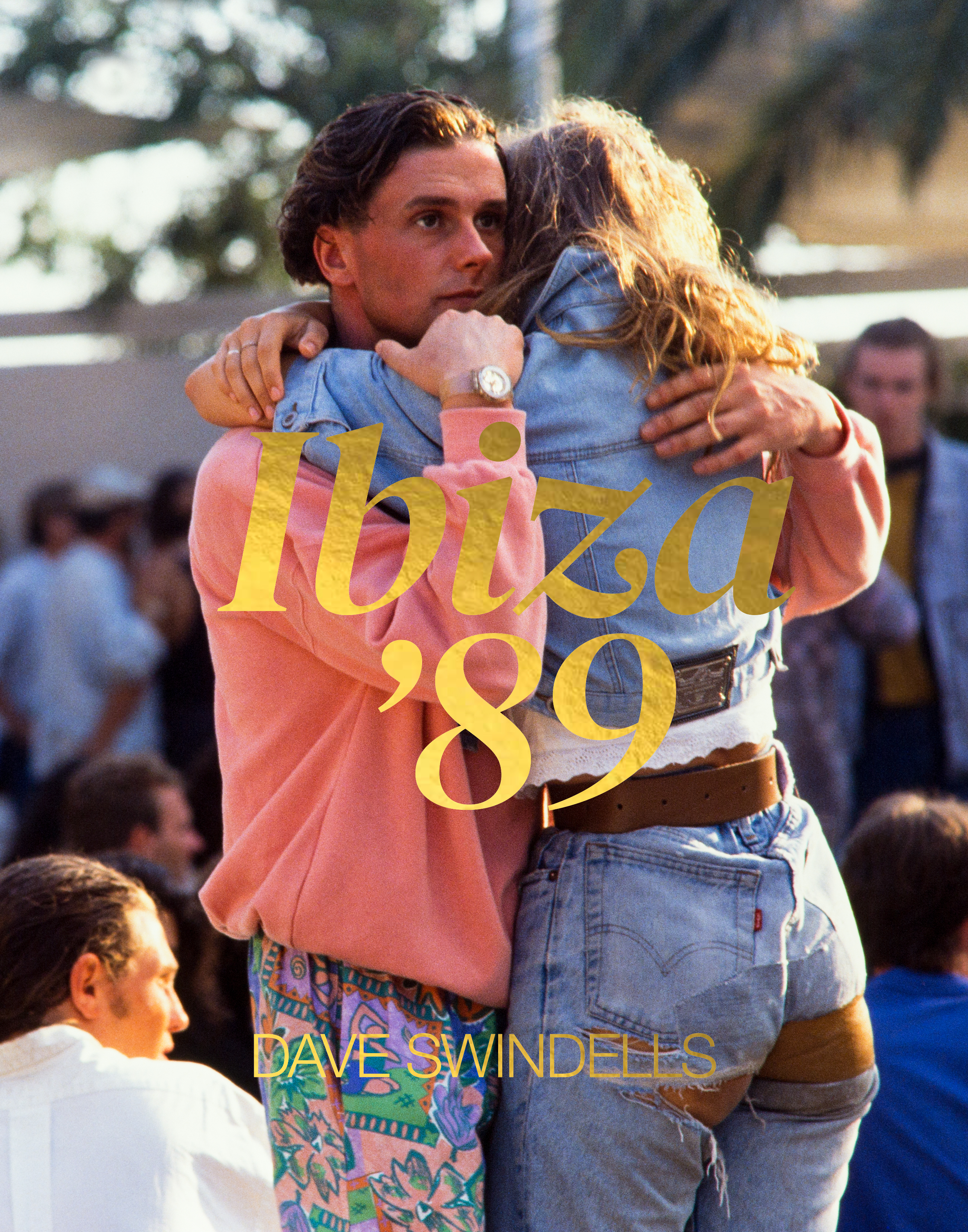 "'Restless lovers spread your wings / As the day begins / It's just the sun rising' (The Sun Rising by The Beloved) at Amnesia."
'Ibiza 89' by Dave Swindells is available to purchase here.
Credits
---
All images courtesy Dave Swindells and IDEA