Proenza Schouler once again captures New York's mood
For SS21 the designers created a book with photographer Daniel Shea, capturing a resilient and beautiful city
|
12 November 2020, 8:36pm
Lazaro Hernandez is showing me his quarantine self-haircut on Zoom, which reinforces that a), my own quarantine haircut is terrible, and b), if Proenza Schouler are cutting their own hair at home then New York is still not very normal. A dose of normalcy, then, in their SS21 collection, which comes in the form of a coffee table book. A lovely, heavy, tactile collection of photographs by Daniel Shea, interspersing New York cityscapes with their latest collection, as worn by Binx Walton and Saskia de Brauw.
"We went into lockdown in mid-March, we've got that farm in the Berkshires," explains Jack McCullough of where their thinking began for SS21. "We went up there and started working on the collection and living our lives on Zoom." Instead of leaning into the ephemeral moving image, however, the duo went in the opposite direction. "We found ourselves wanting to create an object. At the end of the day, when we'd close our laptops, we'd find ourselves reengaging with our books for the first time in a while, sitting down on the couch and flicking through the pages."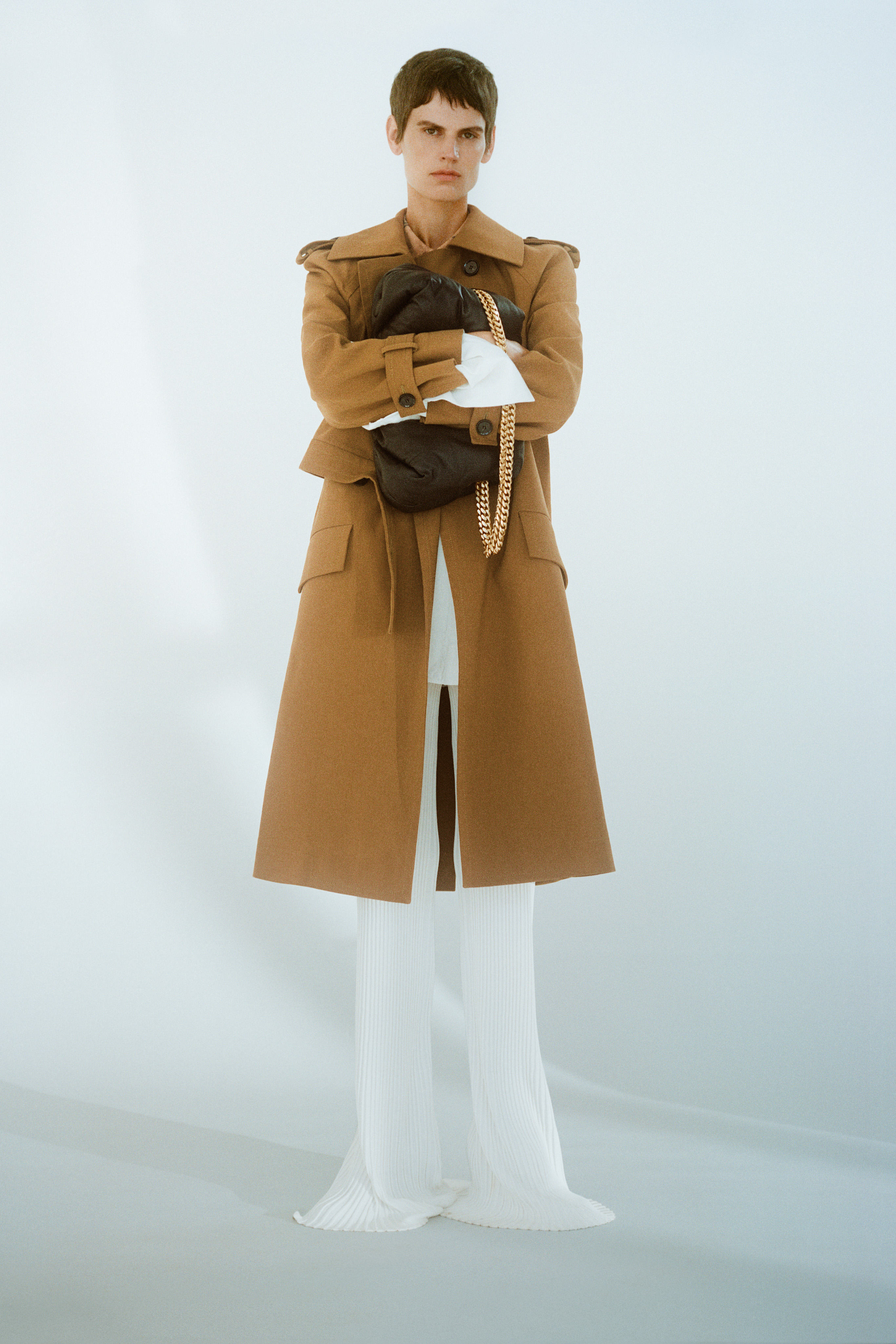 "The book idea relates back to the collection itself," Lazaro continues. "Much of our usual creative process was thrown out of the window -- over the years we've developed a process that involves going through our archive, pulling vintage, creating looks and then editing that. And then we draw the whole thing." Obviously sans studio this was a little tricky, however, and neither designer felt like they had a preconceived idea of what the collection might be. "We sat down with blank sheets of paper and white walls, and in a way it's one of our more personal collections -- it came from our feelings," Lazaro says. "That's so twee!"
Those feelings told them that women want timeless clothes that last, that give them reason to buy; beautiful things you'd have forever. What they made is perhaps the most of the moment Proenza Schouler collection -- one that speaks to our shared need for comfort, but also elegance, as we trudge towards winter and the prospect of more months of elasticated waists. There are of course no elasticated waists here. "That's kind of the balance we wanted to find," Jack says. "We wanted something that felt easy and effortless, but at the same time, that had soul to it and nothing too plain."
They explored this idea in knitwear and matte jersey, stripping away hard lines from their tailoring, and adding slouch and softness where once there was not. "Conceptually you want it to feel like a sweatsuit or pyjamas," Lazaro says. "You want that ease of wearing, but how do you create that ease through the language of fashion, so it's not just a pyjama?" The answer seemed to be in relaxed tailoring and pleats, in happy, unmuted colours.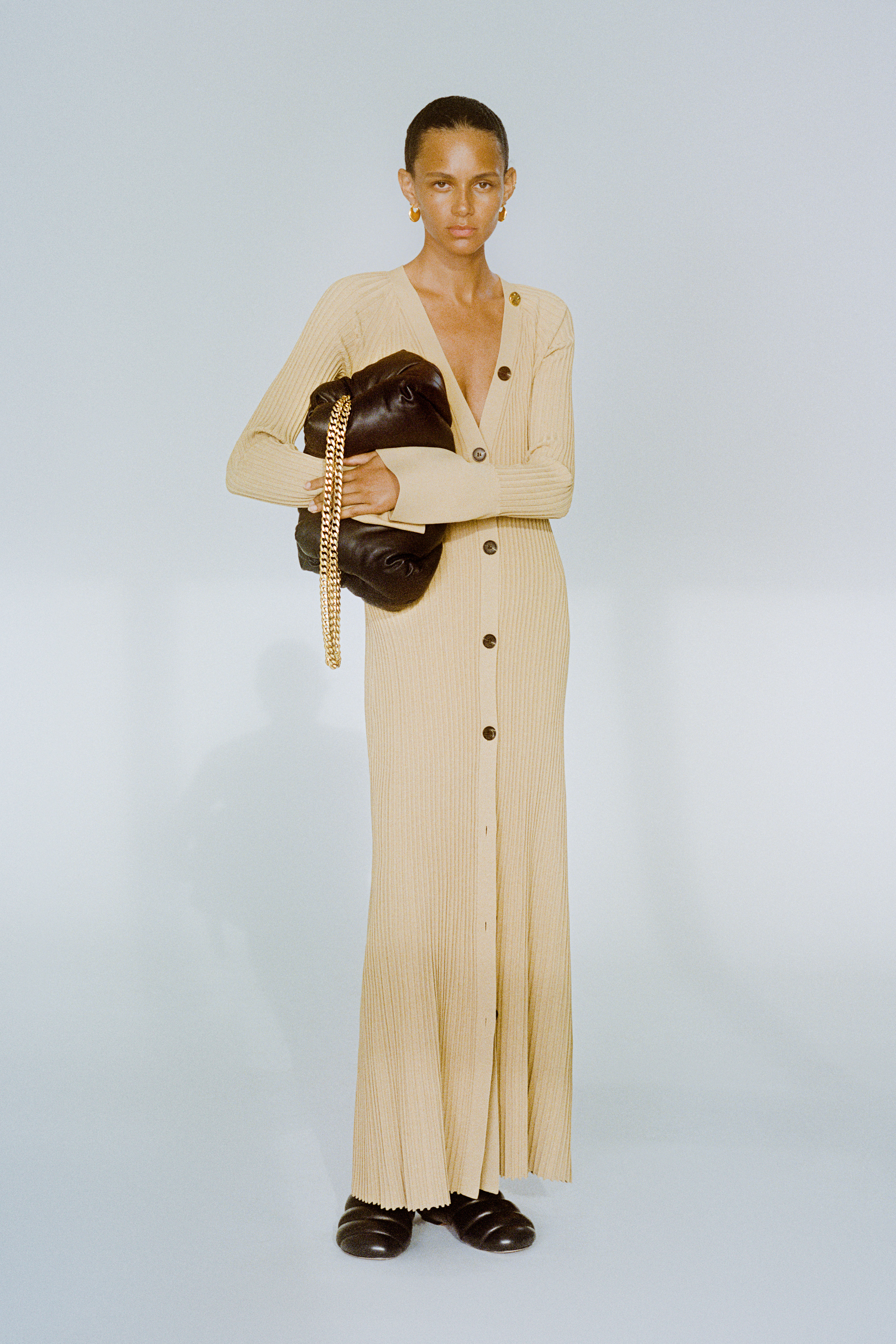 These are perhaps clothes for seeing the few people you're able to; for when you want to feel put together; for remembering what feeling good about yourself is, self-administered hair 'do or not. One can feel even better about yourself knowing that almost the whole collection is upcycled, due to the designers' Italian factories being shut down at the time of creation. "We've got this huge archive of old fabrics… so we just really tapped into that resource of ours, which made so much sense, both from a business level and a sustainability level," Jack says. "Everything was in greige so we redyed things in new colours," he says of the sky blues, pale pinks and poppy reds, a move away from a more conceptual colour palette.
This softness, juxtaposed with Daniel Shea's images of New York, imagines what the future of city dressing could look like. Does it have to be hard lines and high heels? Perhaps not. "We wanted it to be a celebration of New York, but we also wanted to document this very specific moment in time, and capture the quietness and the beauty we were seeing," Jack says. As designers, Proenza Schouler often reflect the New York women around them -- their needs, their moods. Without a person in sight this season, they turned to the mood of the city itself, its sunsets and quiet streets, the relaxed pace where there once was bustle. It made for a contemplative and beautiful collection.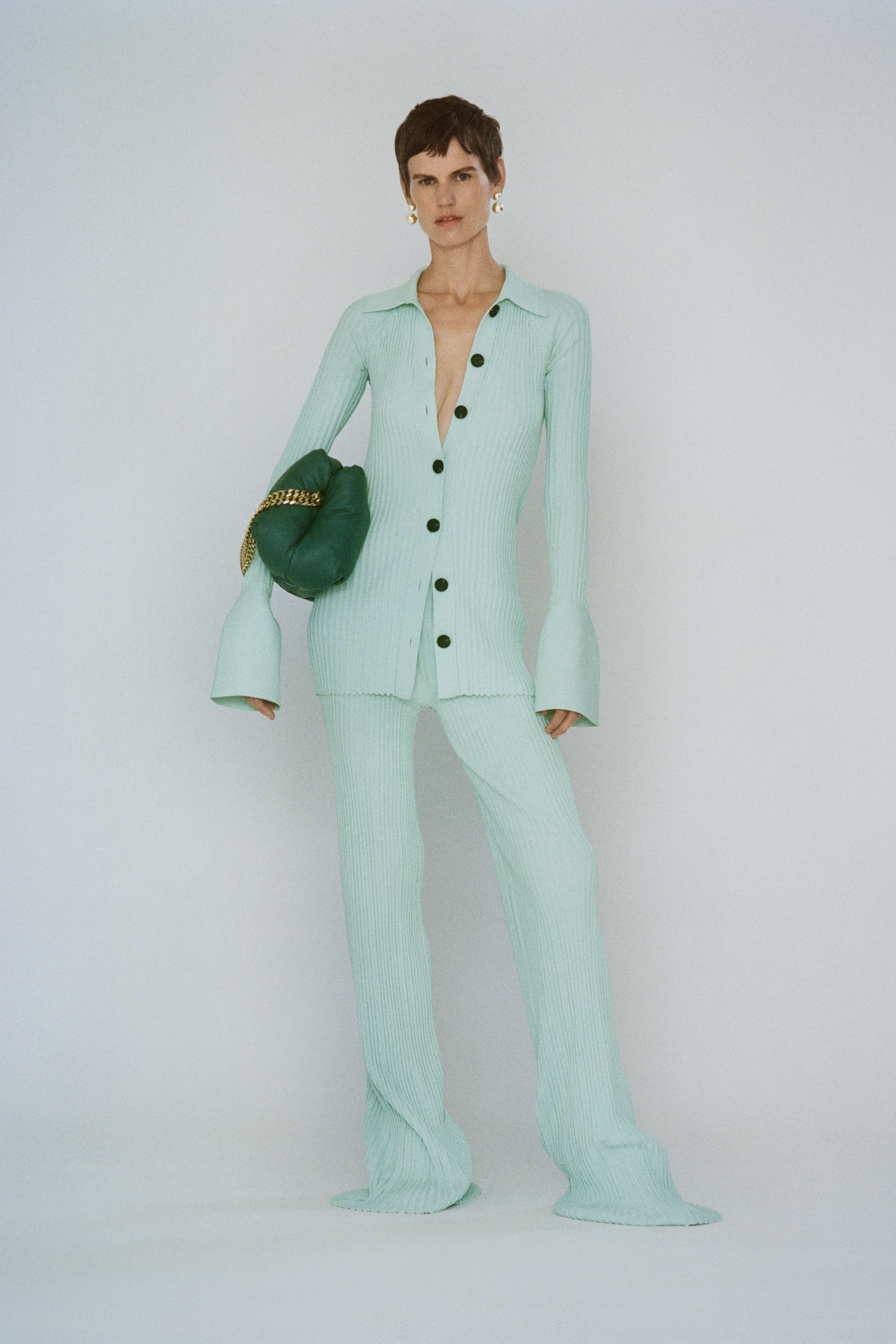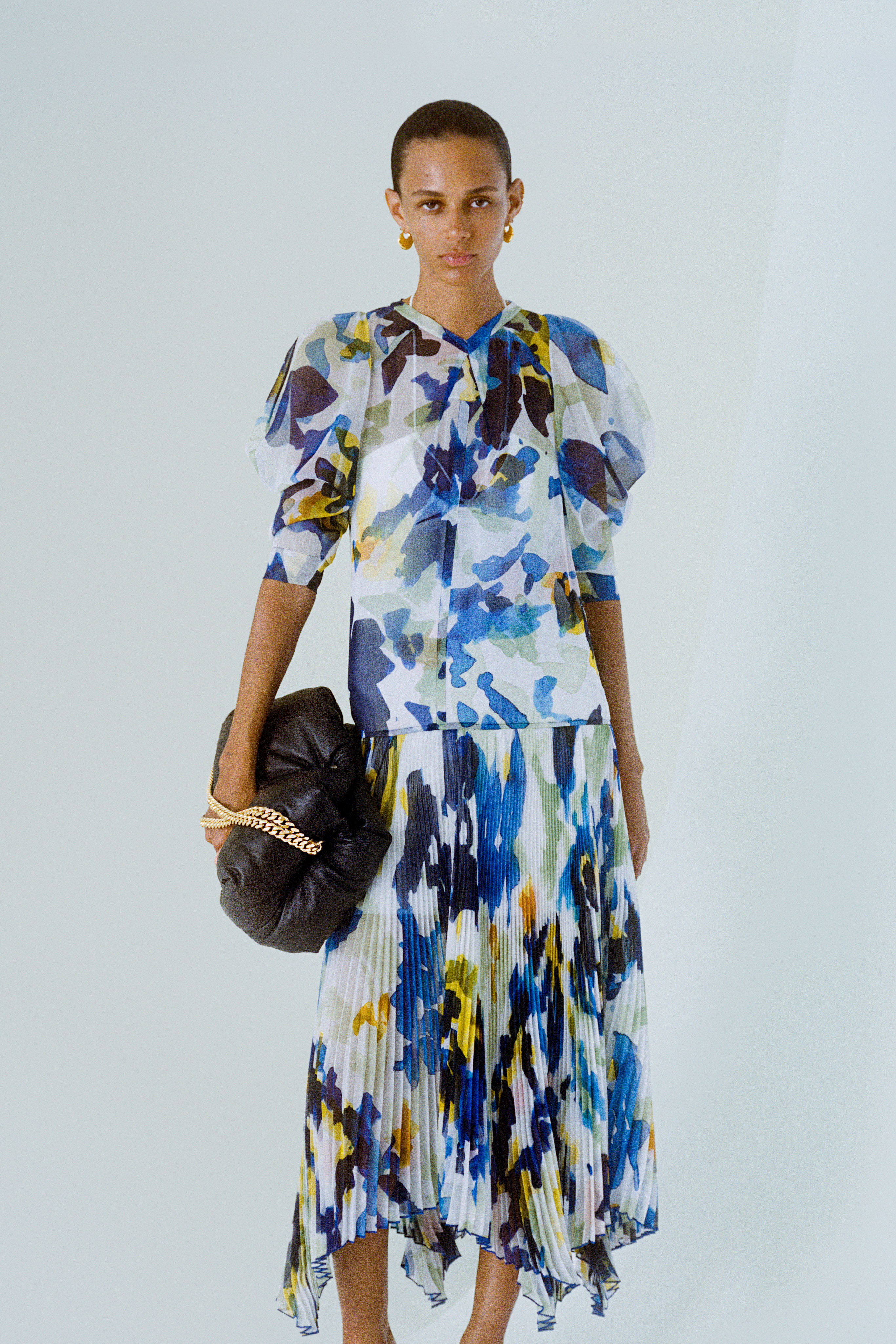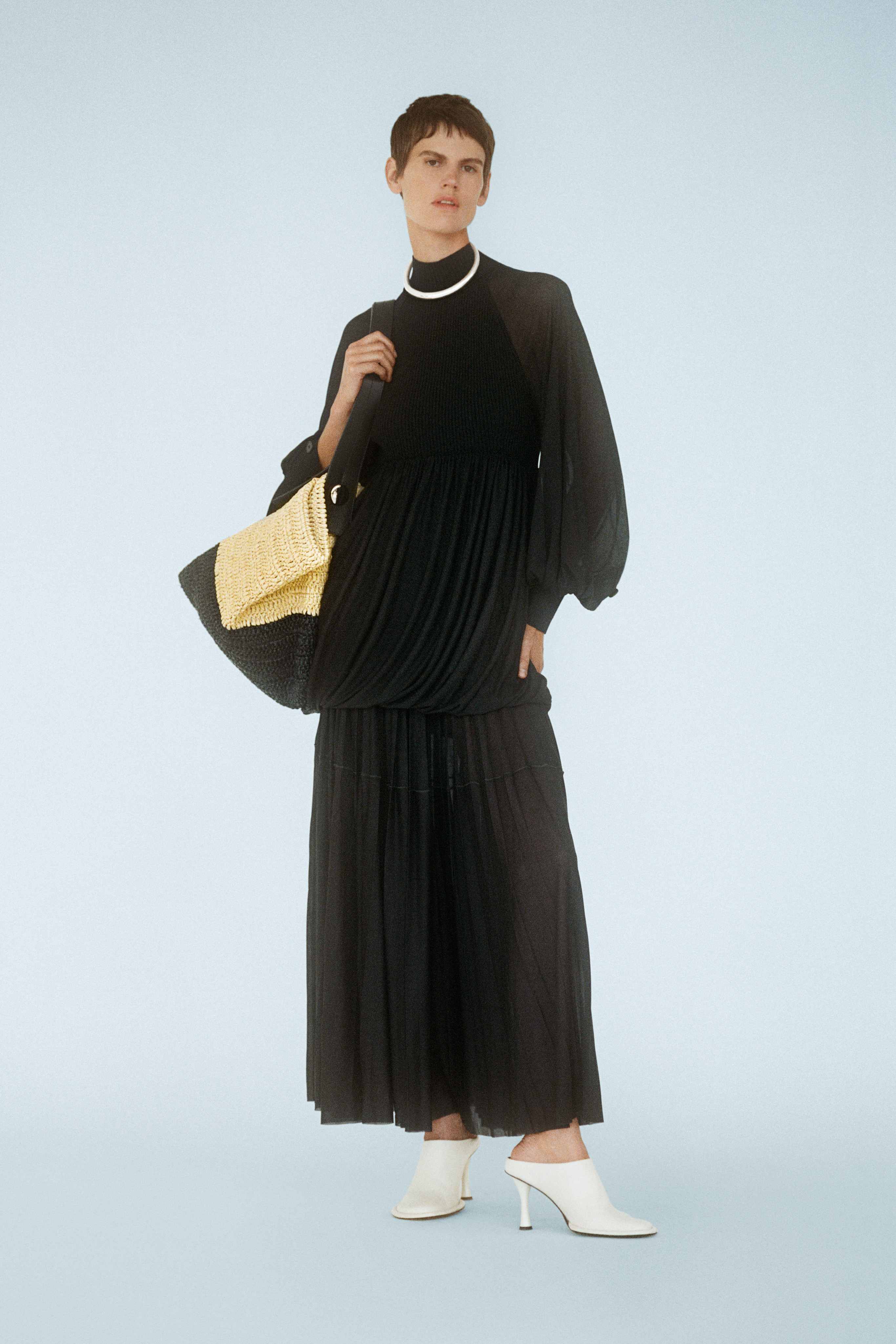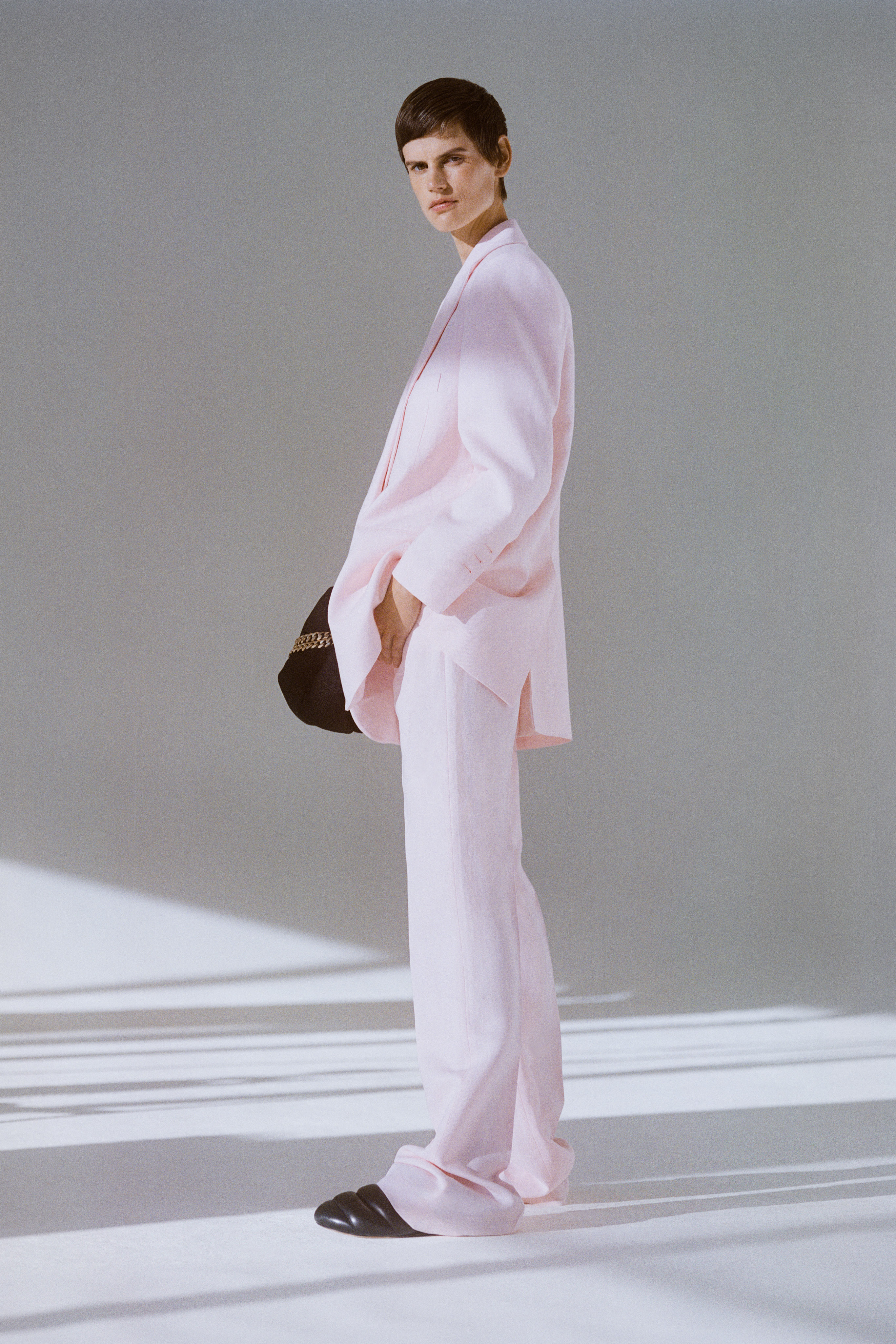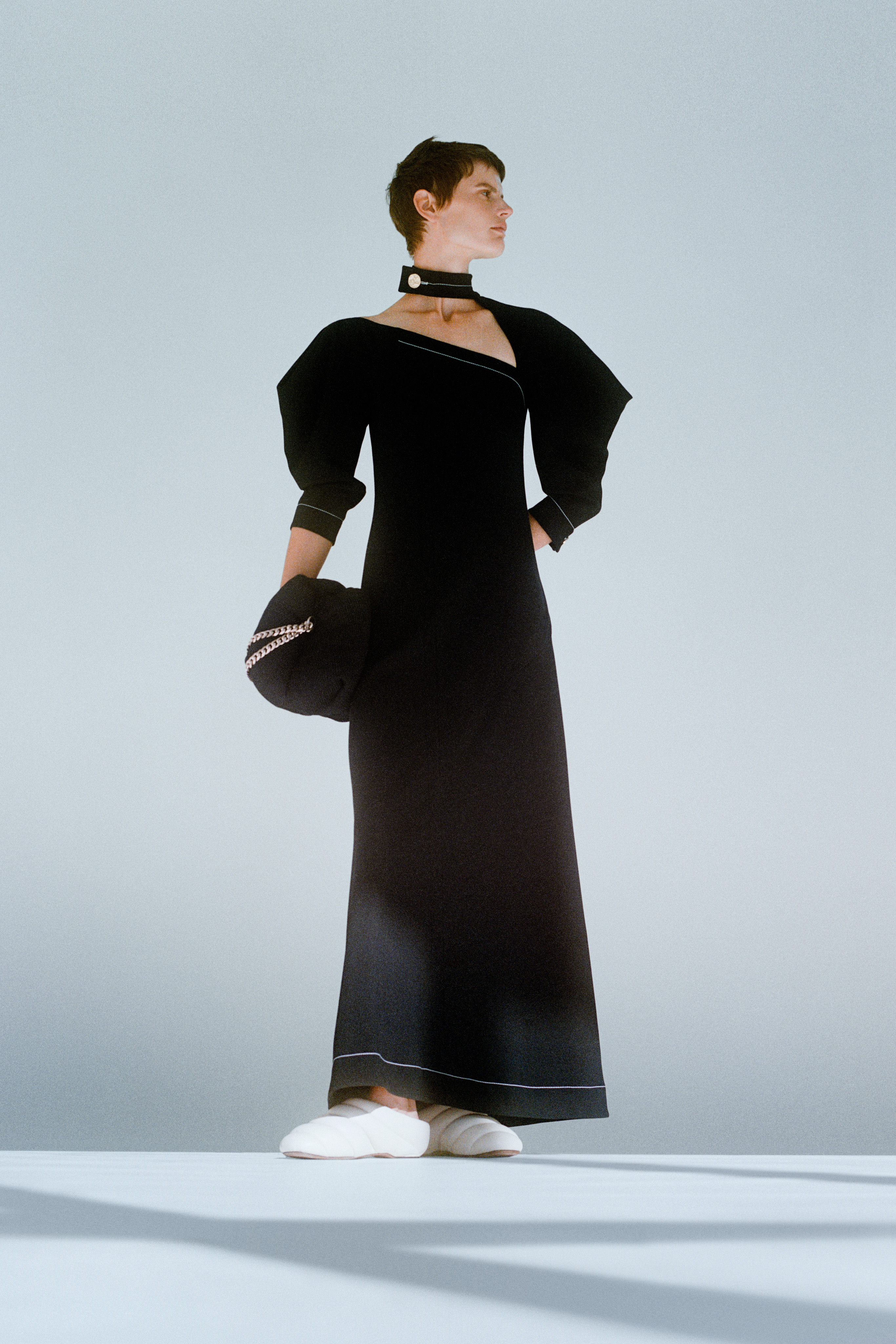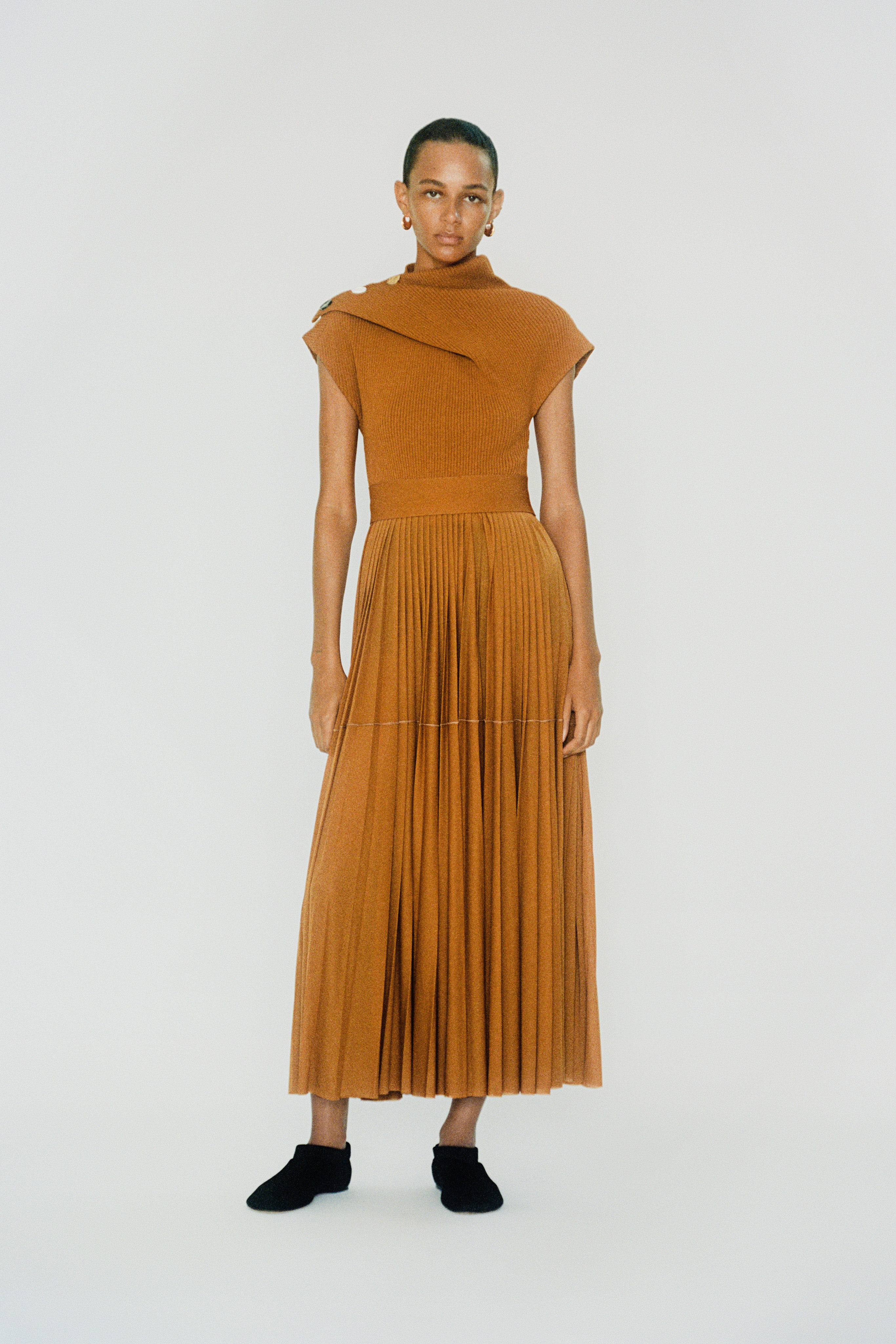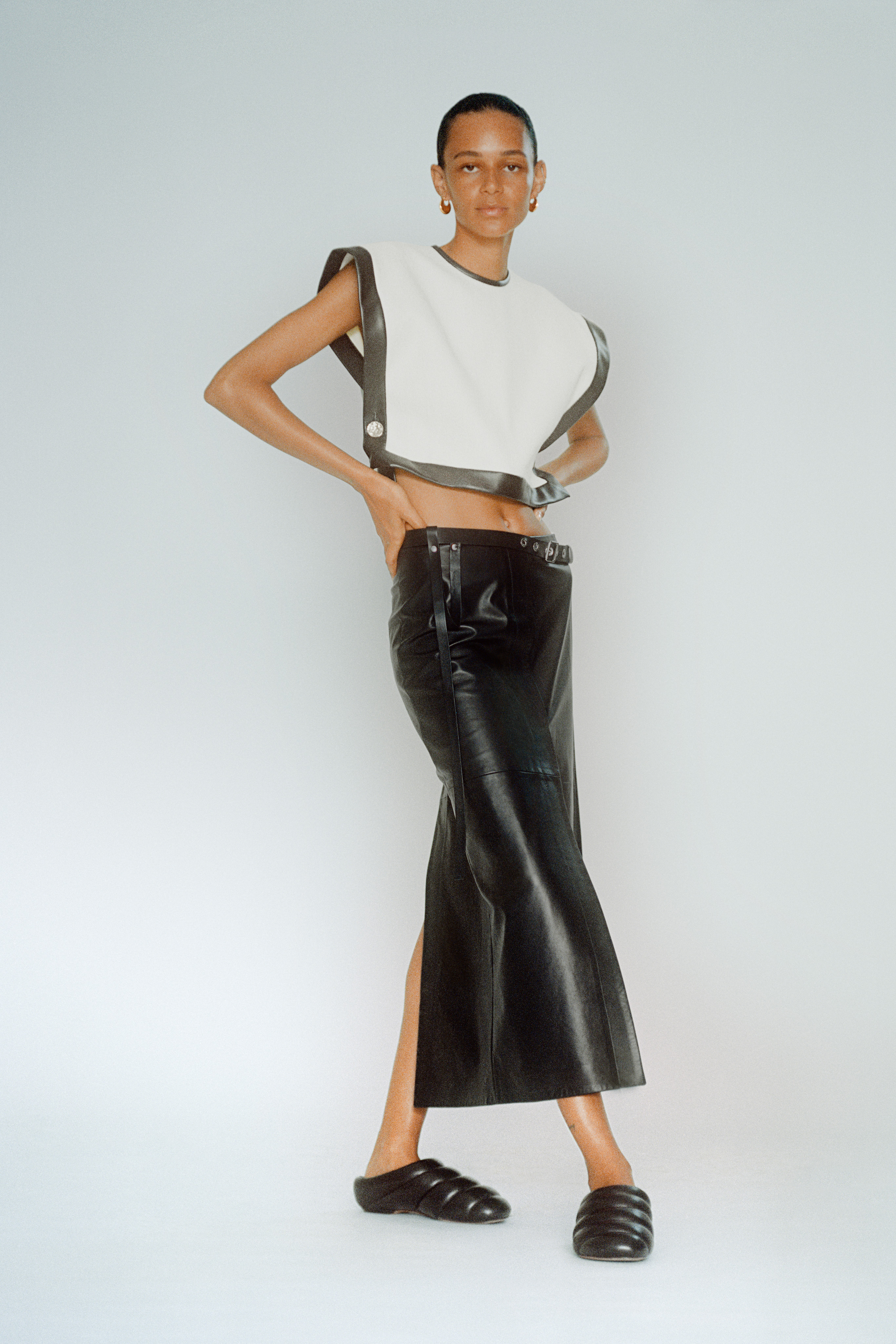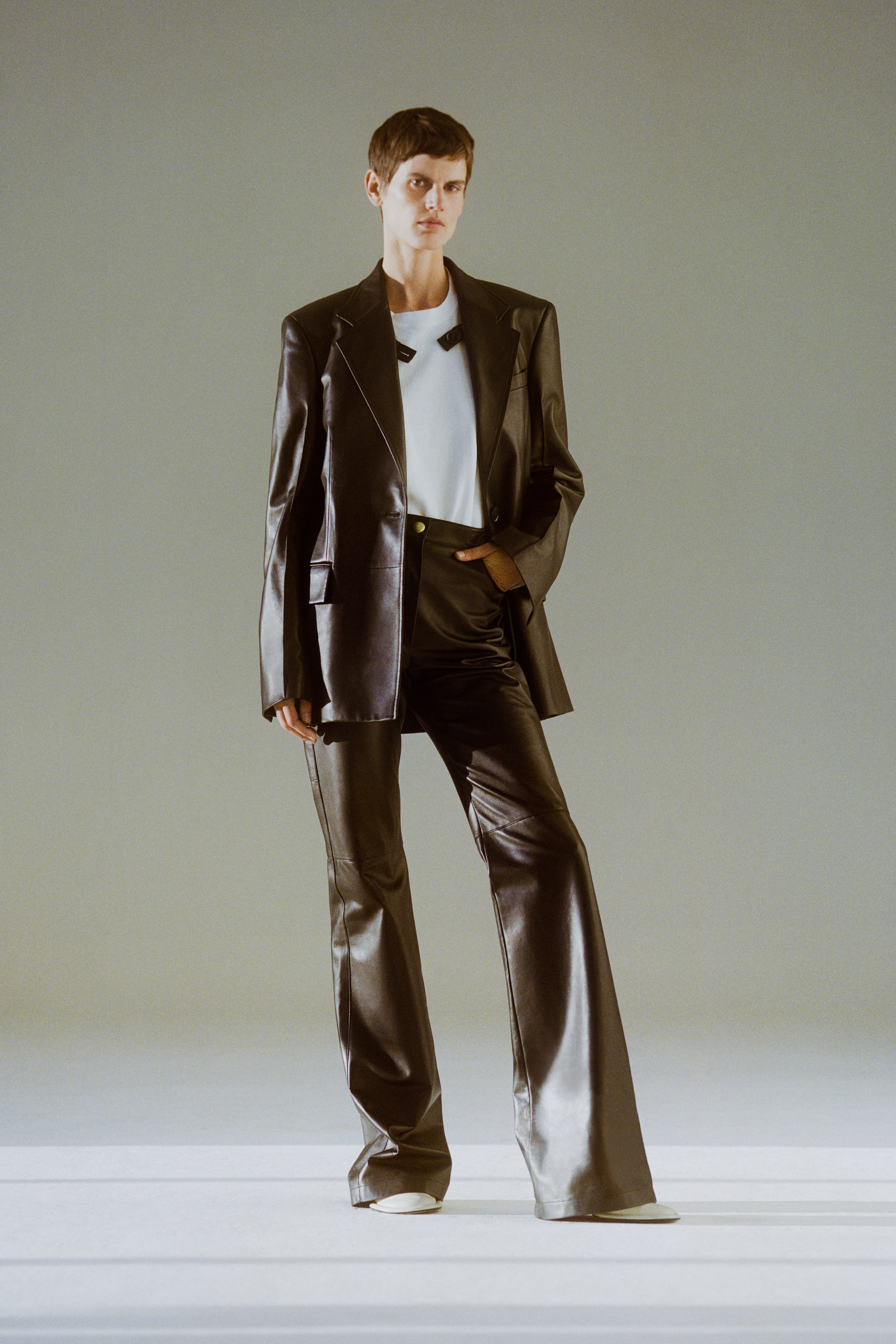 Credits
---
Photographs Daniel Shea
Styling Brian Molloy
Design Peter Miles
Models Saskia de Brauw + Binx Walton
Casting Ashley Brokaw
Jewelry Sophie Buhai
Hair Tamas Tuzes
Makeup Raisa Flowers
Set Design Julia Wagner
Tagged: