Kemka Ajoku shoots a quieter side of Lagos
The photographer, who got his start with VSCO and Youtube tutorials, presents a new series – 'We're All Workers' – about life under lockdown in Nigeria.
|
06 January 2021, 12:00am
Last year, we earmarked Kemka Ajoku as a young photographer to keep an eye on and follow on Instagram. We were taken with his warm and still portraits, often of friends against a cerulean Lagos sunset. In the months since, he's worked on presenting a new series for 2021, entitled We're All Workers, capturing the everyday lives of Nigerians during lockdown.
Born and raised in north London, Kemka moved to Nigeria for his undergraduate degree in 2015. "I was skeptical about it at first but later decided it'd be a new challenge to take on, with most Nigerians travelling abroad for higher education, and not the other way around," he says. It wasn't until his third year that he showed two friends some of the images he'd been taking and posting on his VSCO page. "They told me to take on photography more seriously as a craft, so I spent the last three months of 2017 learning the very basics of it through YouTube. My New Year's resolution for 2018 was to start, and I've been taking photos ever since."
His work focuses on the documentation of Black life, both in London and in Nigeria. To begin with, this often meant shooting his friends -- "portraits of them or clothing lines they launched" -- but with his new series, Kemka has begun working with strangers on the street, too. "It's a project I've wanted to shoot since I started out," he says. "But, because of my relatively introverted nature, this was a bit of a problem for me, as I had a difficult time approaching people, many of which weren't too fluent in English." The pandemic was a perfect time for him to start, as he was staying with family friends for a long period of time with nothing to do.
Though it may be a city known for its speed and energy, Kemka wanted to focus on individual Lagosians, "doing whatever it is they did to get through their day-to-day lives", rather than a collective blur. "Lagos is well-known across the country for how hectic and busy it can be, and everyone working is always in competition." But other than a glimpse of this speed in his pictures at the market, the atmosphere of this series remains just as peaceful as his images of friends on beaches and long grass fields. "I felt this could only be achieved by focusing on the individuality of each worker."
"Many people are made to wear a shield of protection when stepping out, ultimately making them look tougher than they actually are," he adds. "In these images, I see the exposed layer of peace that lies within every Lagosian."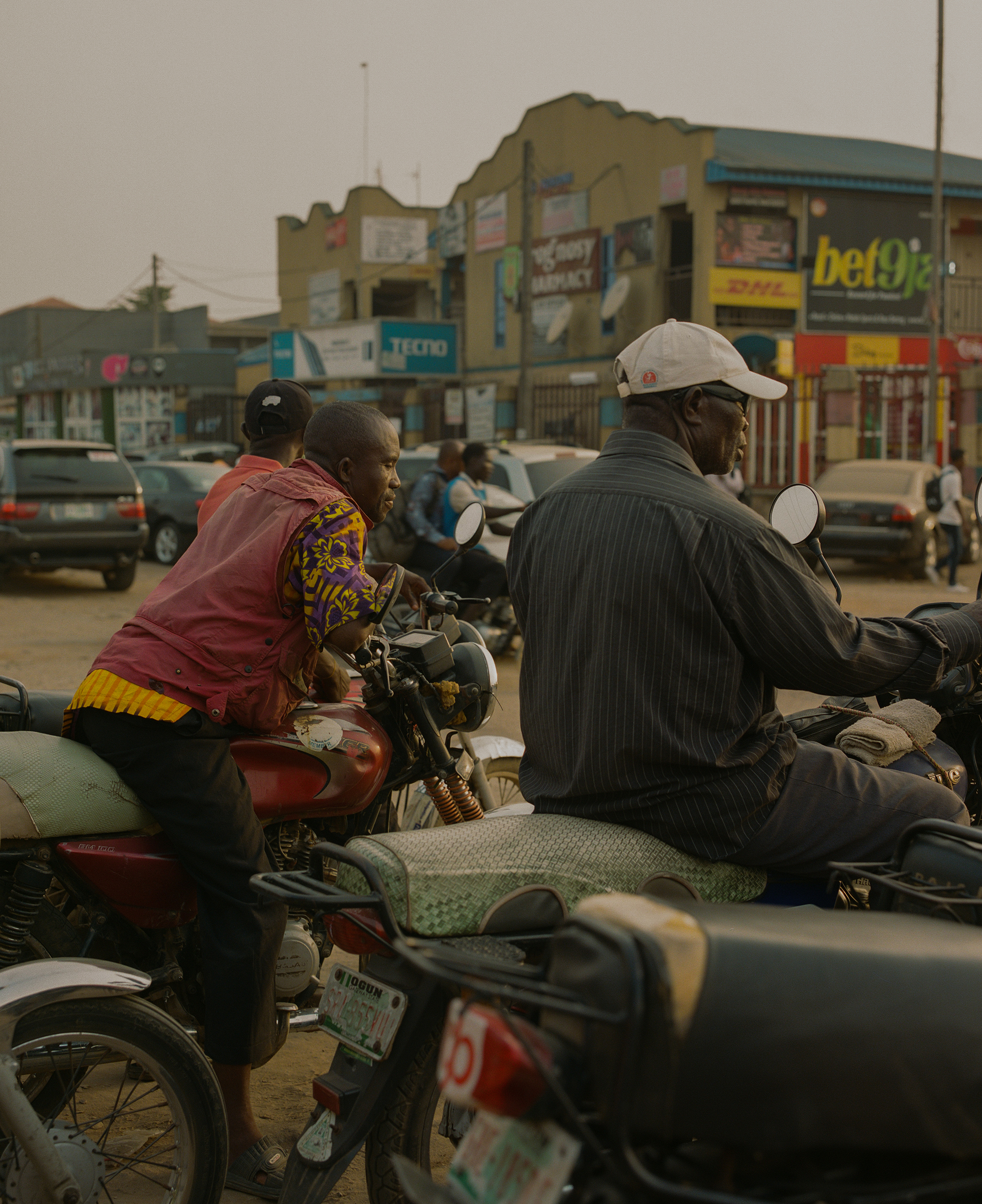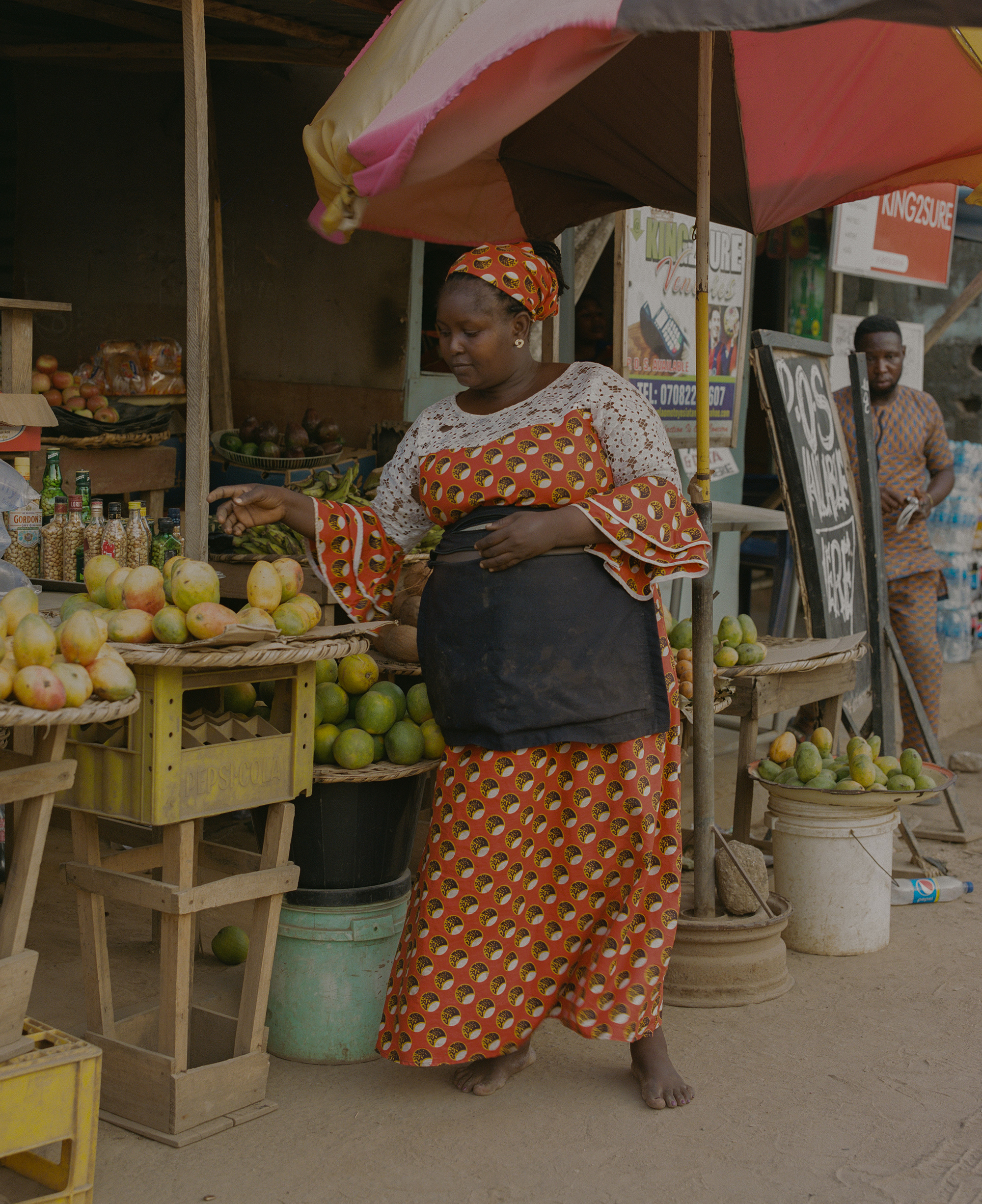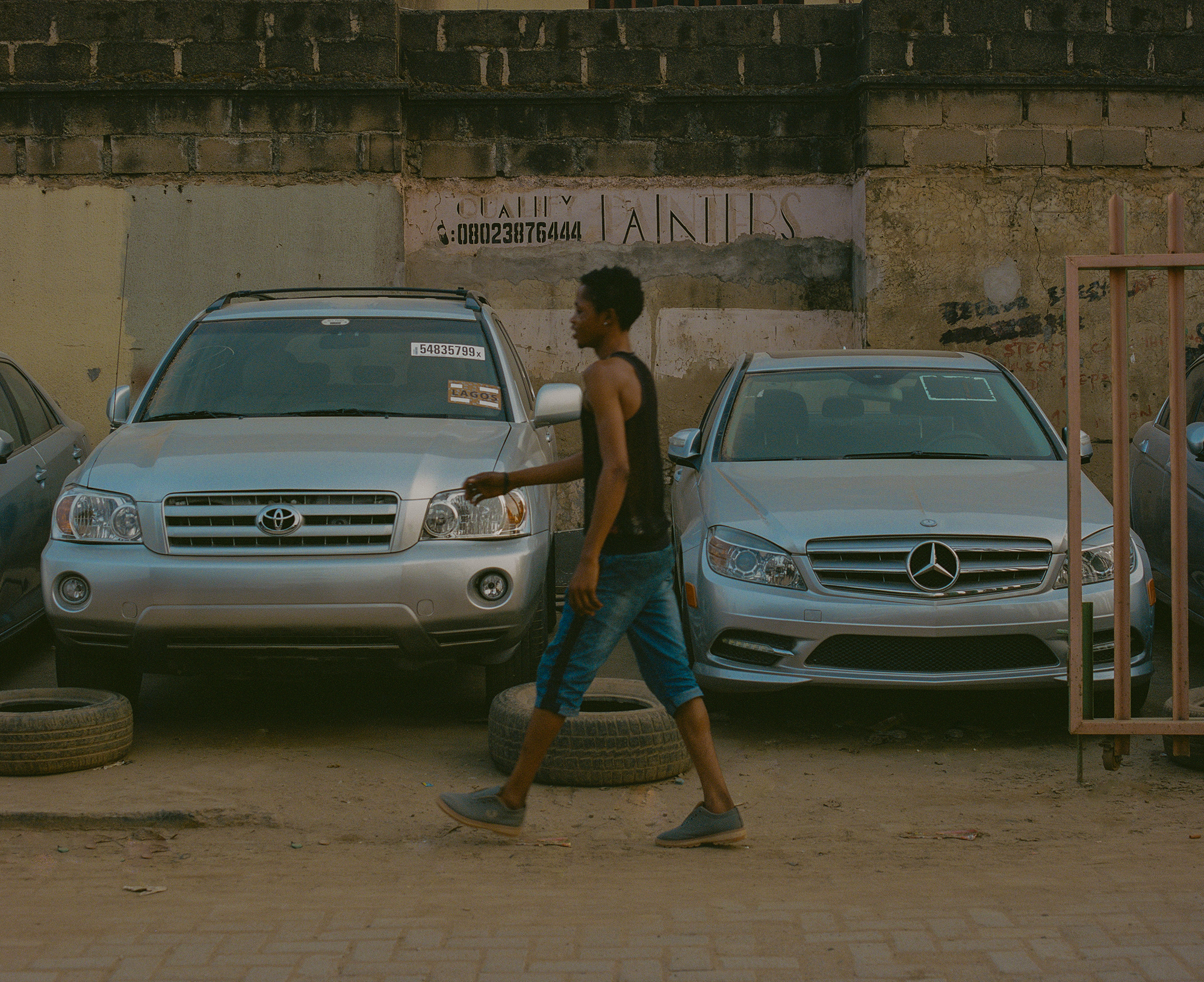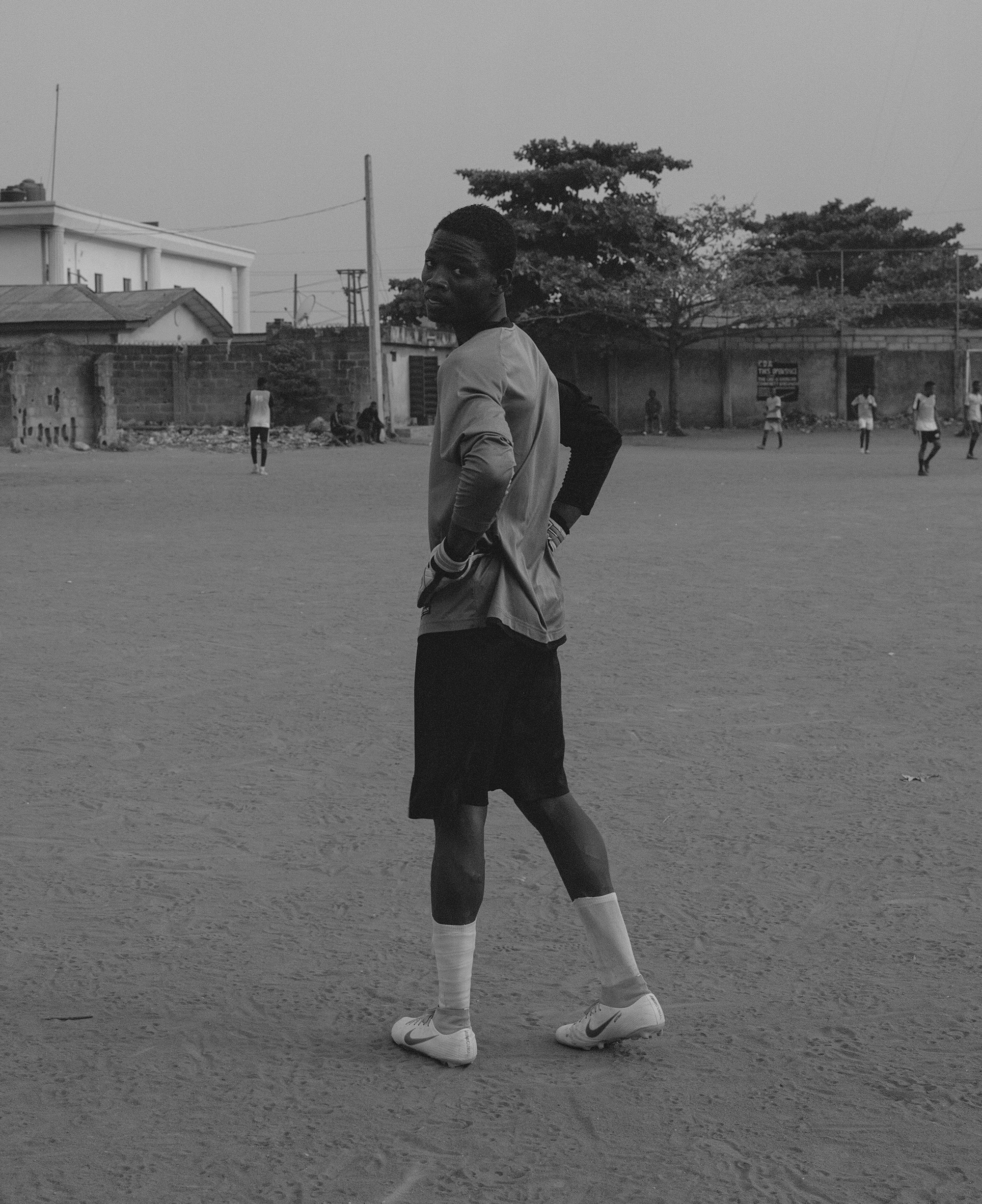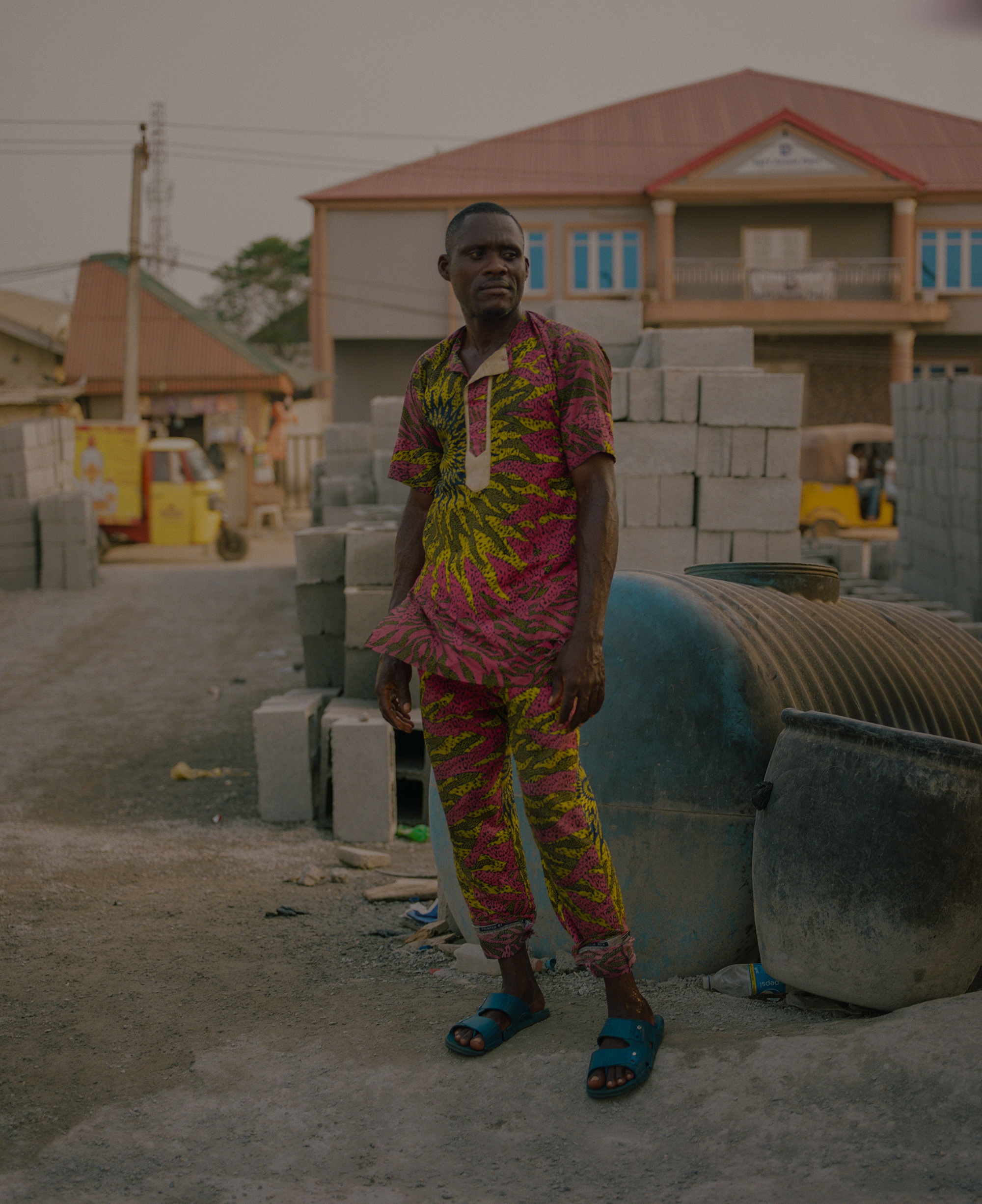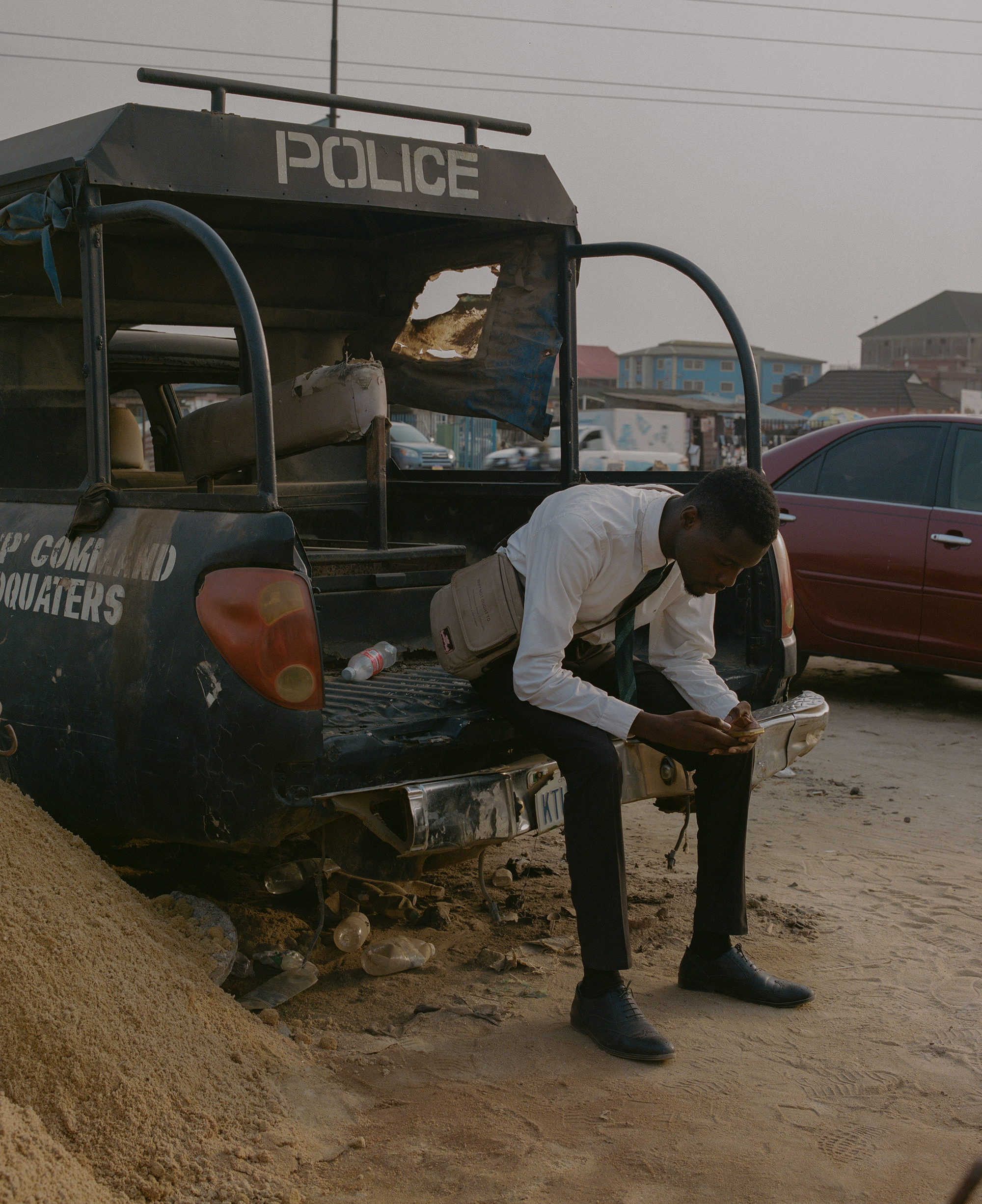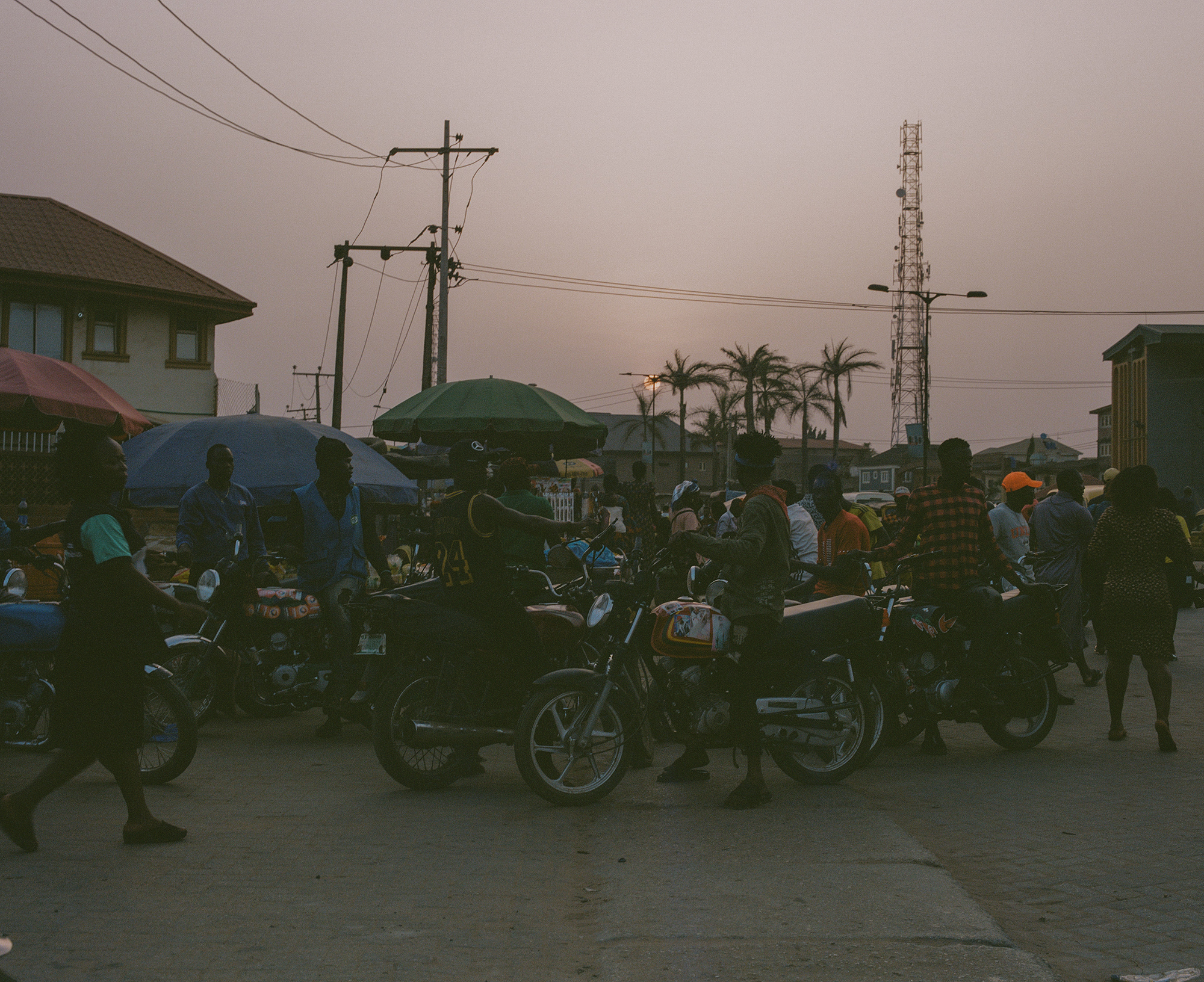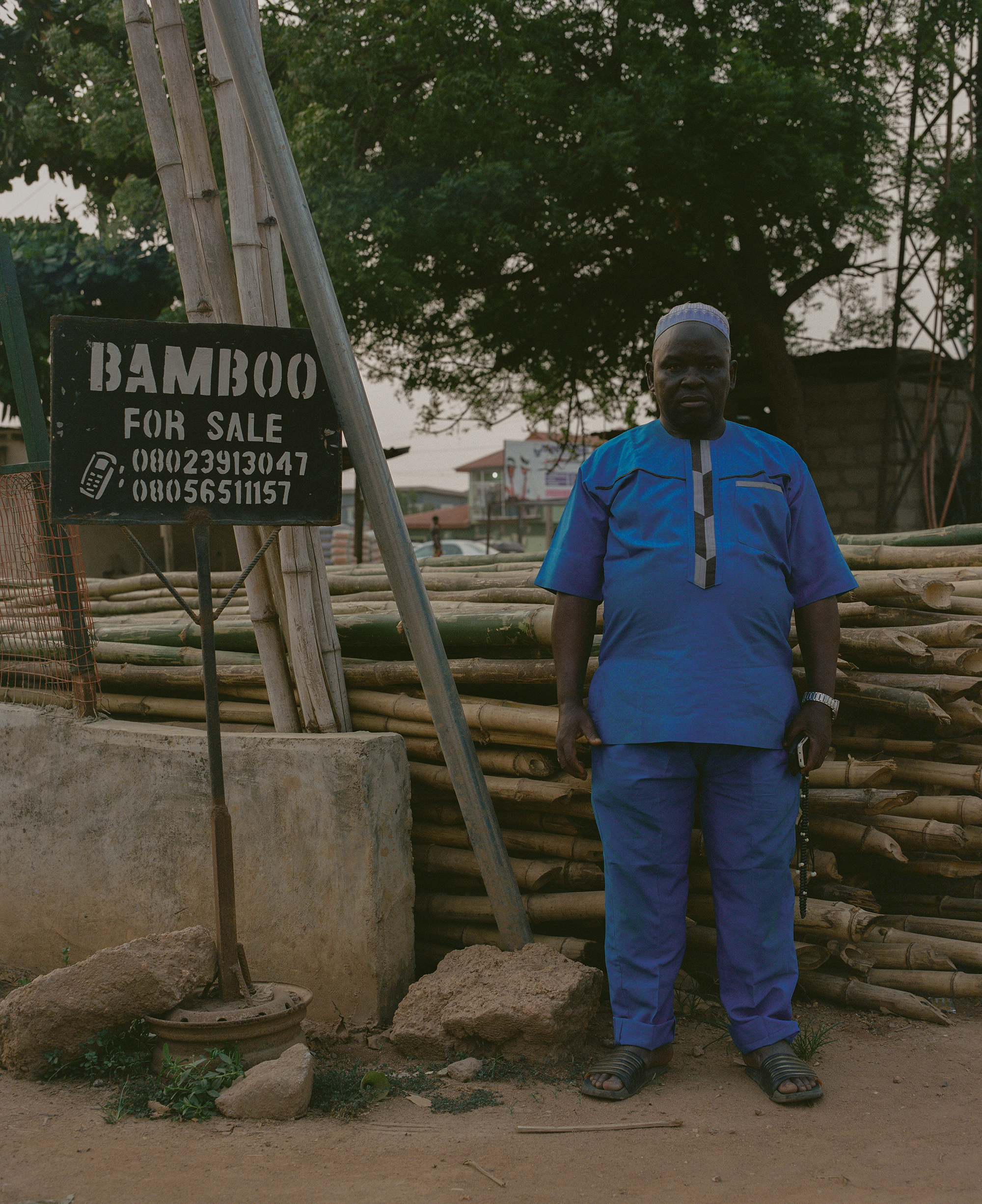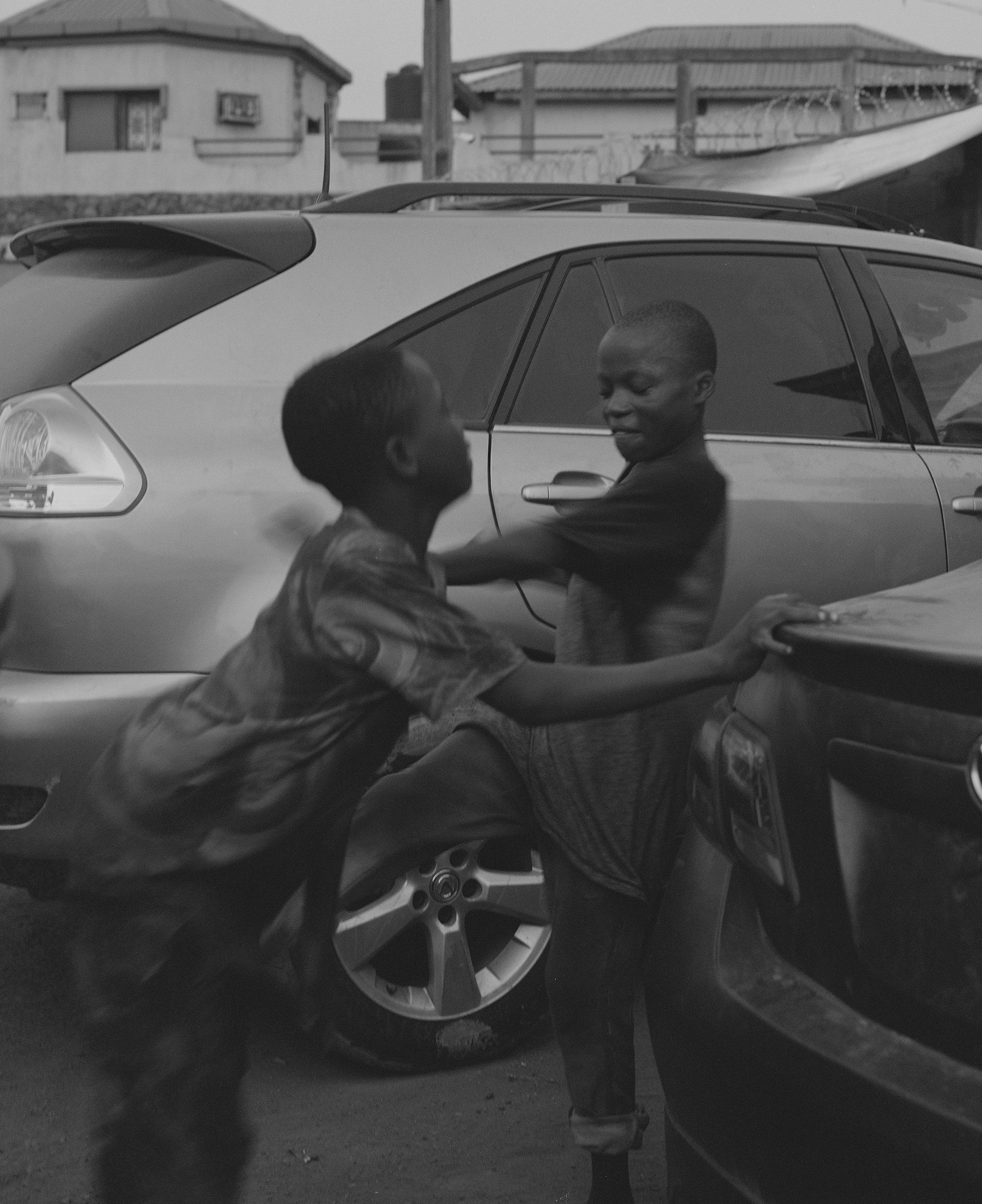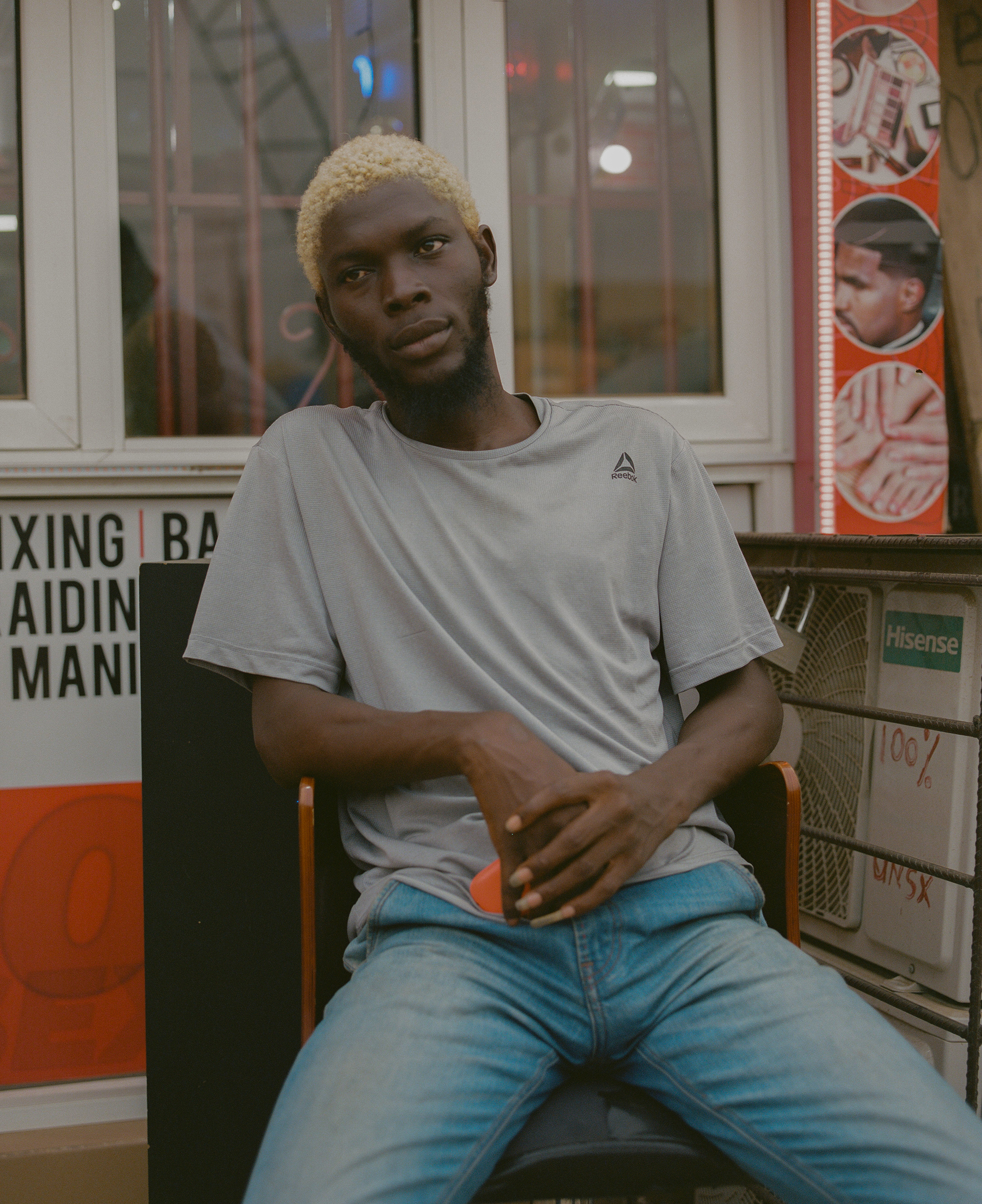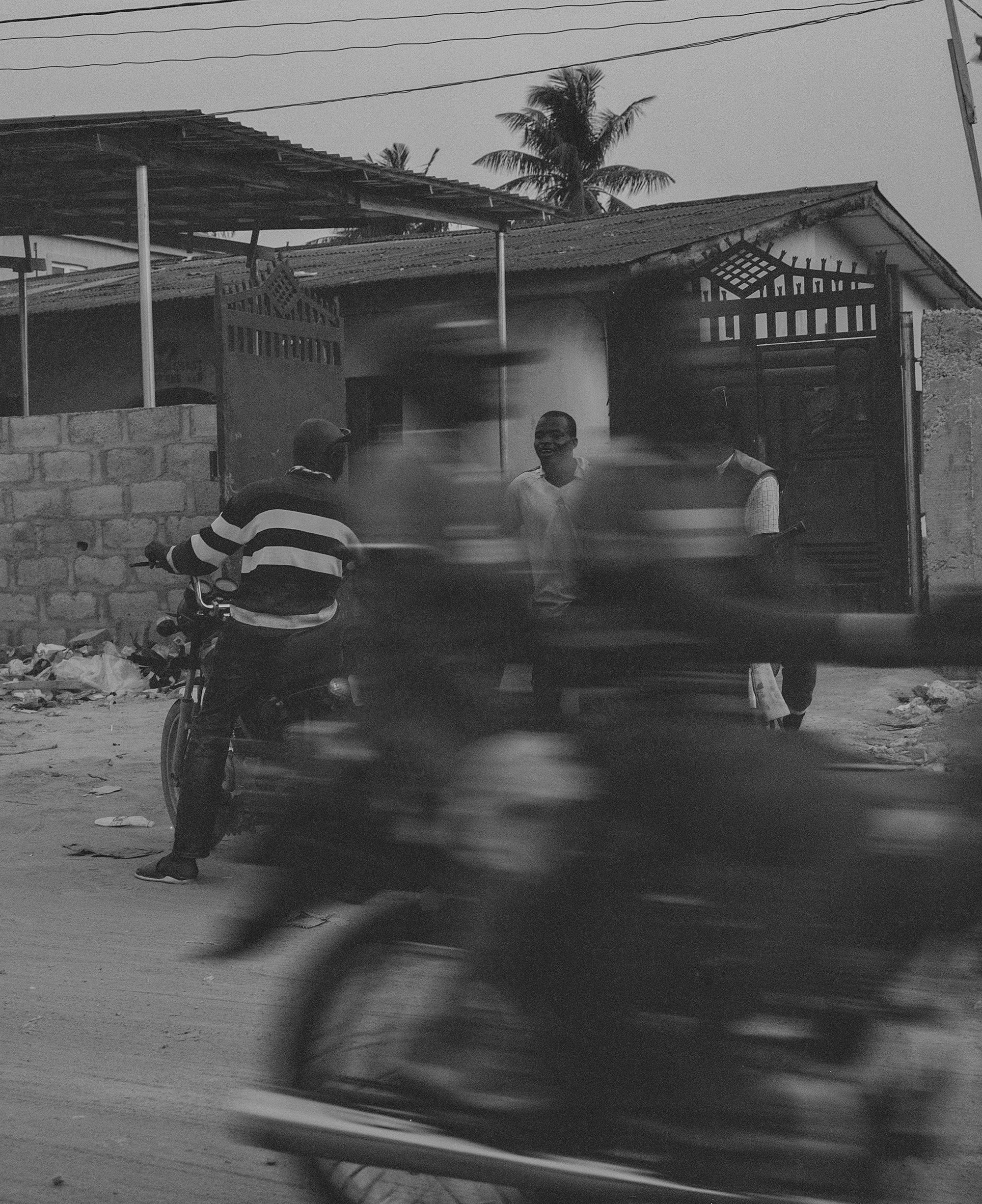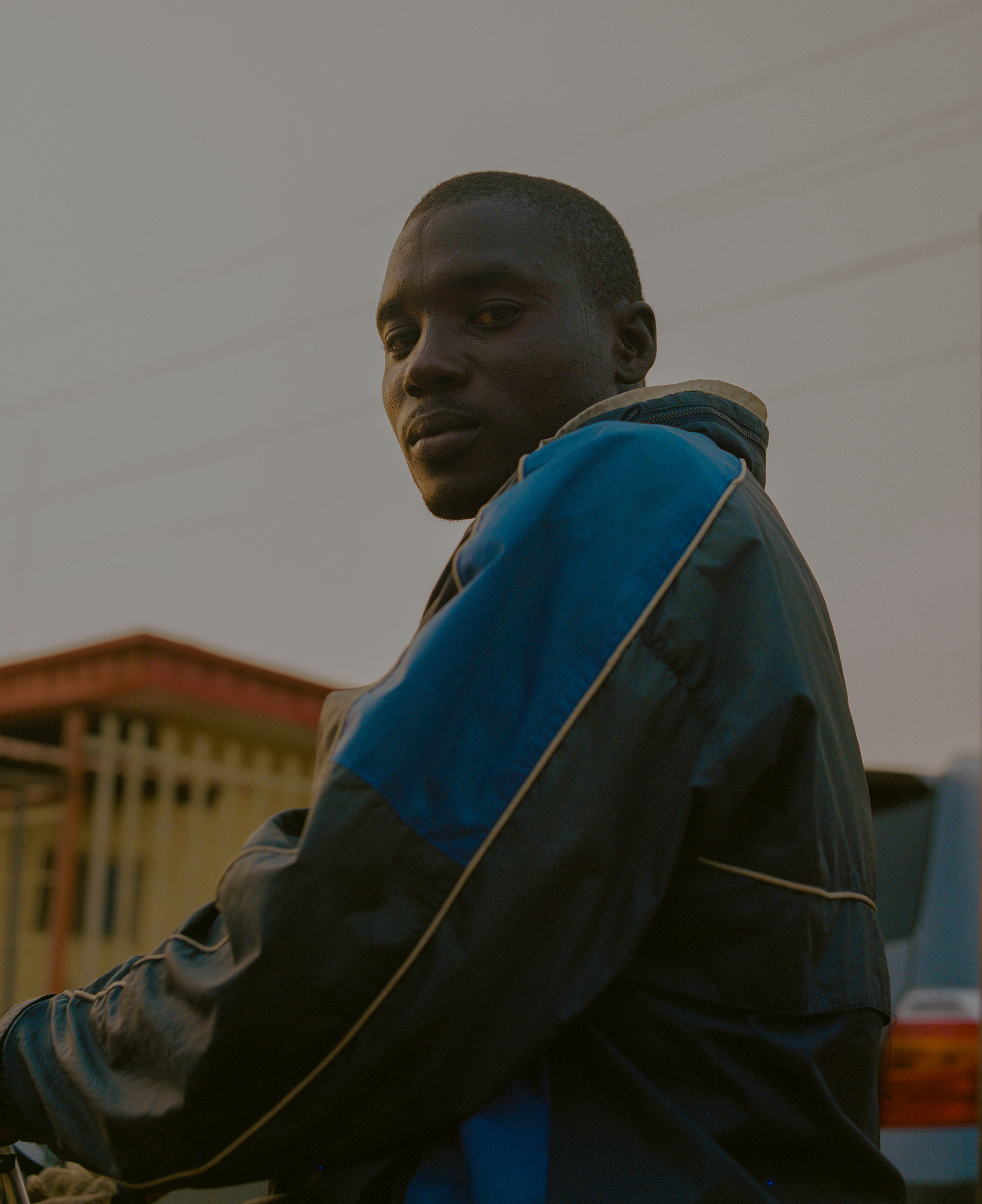 Credits
---
All images courtesy Kemka Ajoku