Watch Kelsey Lu's emotional physical interpretation of Morning Dew
Take an exclusive look at the director's cut here.
|
16 December 2020, 5:30pm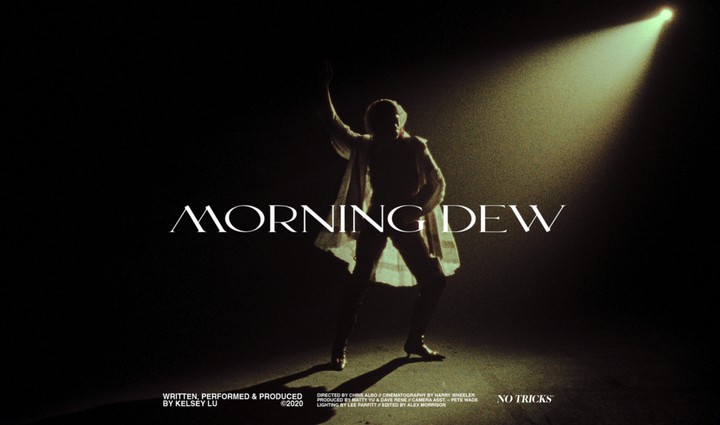 A few months ago, LA musician Kelsey Lu put "Morning Dew" out into the world -- the first single since the release of their debut album BLOOD over a year prior. Featuring Isaiah Barr from Onyx Collective on the saxophone, and originally written while Lu was living in an old leather factory in New Jersey, the beautiful song is apparently one of their all-time-favourites.
Last week, Lu shared a 360 degree project tied to the song, featuring three American Sign Language speakers — Leila Hanaumi, Natasha Ofili and Joey Antonio — translating its lyrics. Today, we're shifting focus to Lu's physical interpretation of "Morning Dew" in a solo performance shot in London by Harry Wheeler, No Tricks and Chris Alborano. The result, which we're premiering below, is an intimate portrayal of Lu cloaked in soft, warm lighting that ebbs and flows with their expressive movements. Dressed in a ruched look and a pair of thigh-high boots, Lu spins to the music, hypnotic and free.
"There are many versions of oneself, multi-dimensional universes inside of your body and yet, only one You," Lu says of the video. "If you wander inside that place, what can you find? Star Ancestors. Flowing through you, not new information, but memories. Following cosmic guidance."

Tagged: