Rejoice! The Ratatouille musical is coming to save us
Remyyyyy the Ratatouille, the rat of all my dreams...
|
11 December 2020, 2:12pm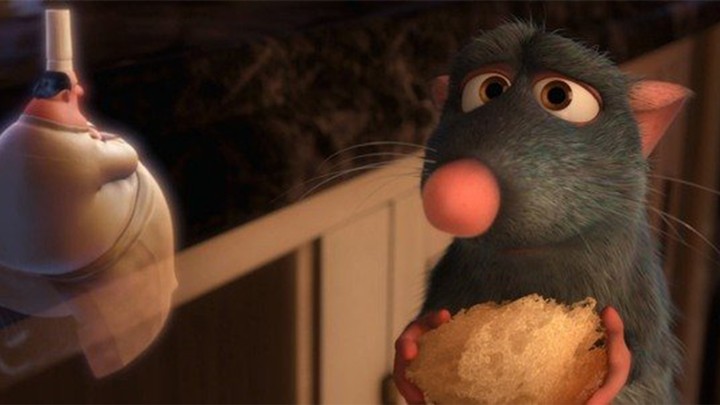 There have been relatively few good and pure things in 2020, but one of them was Ratatouille TikTok, the genius musical phenomenon created by Gen Z's most creative minds purely out of quarantine boredom. The Ratatouille musical, created collectively by stitching videos, grew over the space of a few weeks in October from just a few original songs (admittedly bangers) into whole musical arrangements, dance routines, and even a playbill designed for the show's hypothetical release.
In a statement from TikTok which made us weirdly emotional (???) senior content manager Lizzy Hale said of the creation: "In a year where we saw Broadway close, the TikTok community brought musical fans together virtually with one of the most unique trends we have ever seen on platform."

And now, paying tribute to the weirdness and ingenuity of the crowdsourced production, a collage of those Ratatouille musical clips will be screened online for us all to enjoy. Think of it as a production of Hamilton that you don't have to sell a kidney or queue for three weeks straight to get a ticket for. And even better, it's all for a good cause.
The Ratatouille musical screening is an initiative to raise money for the Actors Fund, an organisation supporting performers and behind-the-scenes workers in the arts, an industry which has been devastated by the coronavirus pandemic. Produced by the theatrical company Seaview, the screening will run for three days starting on New Year's Day, with various contributions available to become part of the on demand event of the year, ranging from $5 to $50.
Sadly, a TikTok-inspired Ratatouille musical was not amongst the many many remakes, reboots, sequels and prequels Disney announced yesterday, but the company are very aware of the god-tier fan fiction that musical theatre lovers have created over lockdown. "Although we do not have development plans for the title, we love when our fans engage with Disney stories, we applaud and thank all of the online theatre makers for helping to benefit the Actors Fund in this unprecedented time of need," the company said in a statement.