Photography Oliver Hadlee Pearch
Kenzo AW21 is a leaping, bounding ode to joy
Felipe Oliveira Baptista's ravey collection is a celebration of movement, colour, and the values of the house's founder, who died last year.
Photography Oliver Hadlee Pearch
Ok, we know we've called an AW21 collection 'the perfect wardrobe to get dressed to go out-out' more times than you can count, but this time we really mean it. Why, you ask? Well, it's one thing imagining what clothes will look like on the dancefloor, and it's another showing you firsthand -- and for Kenzo's AW21 presentation, the latter is just what the house's new designer Felipe Oliveira Baptista did.
At surface level, the ten-minute film, directed by i-D contributor Oliver Hadlee Pearch, reads like an ode to the freedom that comes from cutting shapes on the dancefloor. To an acid-tinged electro soundtrack by Planningtorock, models writhe, twirl, and hop across a blank white stage -- the ideal backdrop for a collection that largely comprises billowing, Stabilo-hued clothes.
Scratch the surface, though, and while this is certainly an ode to joy, the joy in question isn't that of the raves we all crave. Rather, it is to the brightness and fearless optimism that are the founding principles of the Parisian house; qualities that were embodied by its late founder, Kenzō Takada, who passed away last year.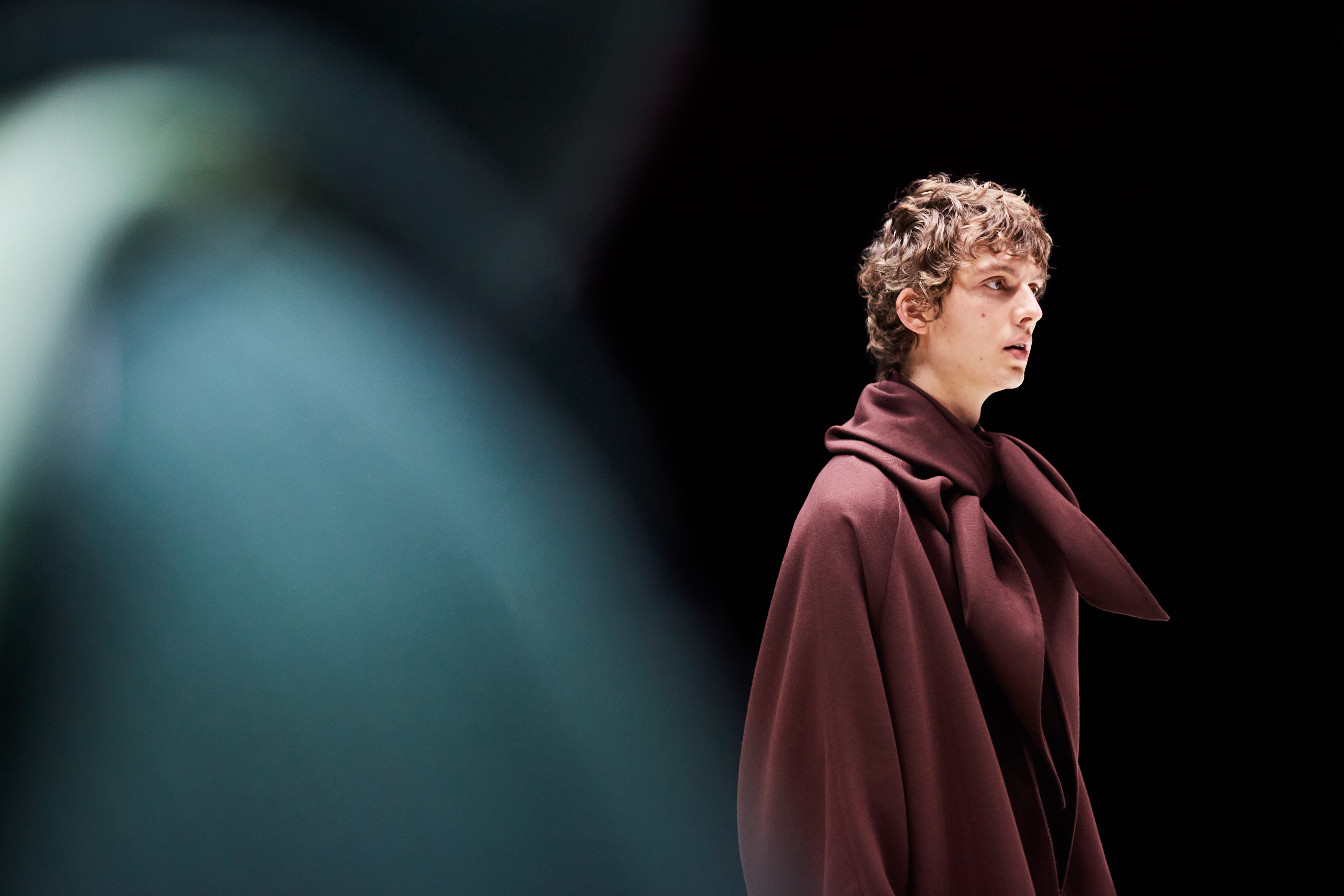 In paying homage to the designer's totemic legacy, Felipe Oliveira Baptista, the house's incumbent creative director, decided to swerve the expectations of " a polite and reverential look back at Kenzo's amazing legacy," he says. Instead, he set about "[transforming] grieving into something positive, joyful, free […] a celebration of the man, his work and incredible vision."
The process of alchemising grief into glee naturally entailed a trip down memory lane, specifically to recently restored videos of Kenzo shows from 1978 to 1985. "To see all these great garments in movement opened a new perspective into Kenzo's world," Felipe says. "Suddenly his vocabulary gained a whole new palette of colours. Here, models strolled and wondered in a state of vibrant jubilation, grace and cheekiness."
Well, to say that Felipe tapped onto that energy is putting it lightly. Here, he has turbocharged it, reframing Kenzo's inherent senses of fun and vibrancy to create a bold contemporary proposal. There is an abundance of freeform silhouettes -- weighty wool plaid shawl coats with fluoro linings, oversized dolman-sleeved sports jackets and trousers in candy pop technical nylons, baggy jersey hoodies and floor-length grungy kilts. These are pieces activated by moment, becoming walking kaleidoscopic whirs of form and colour before our very eyes.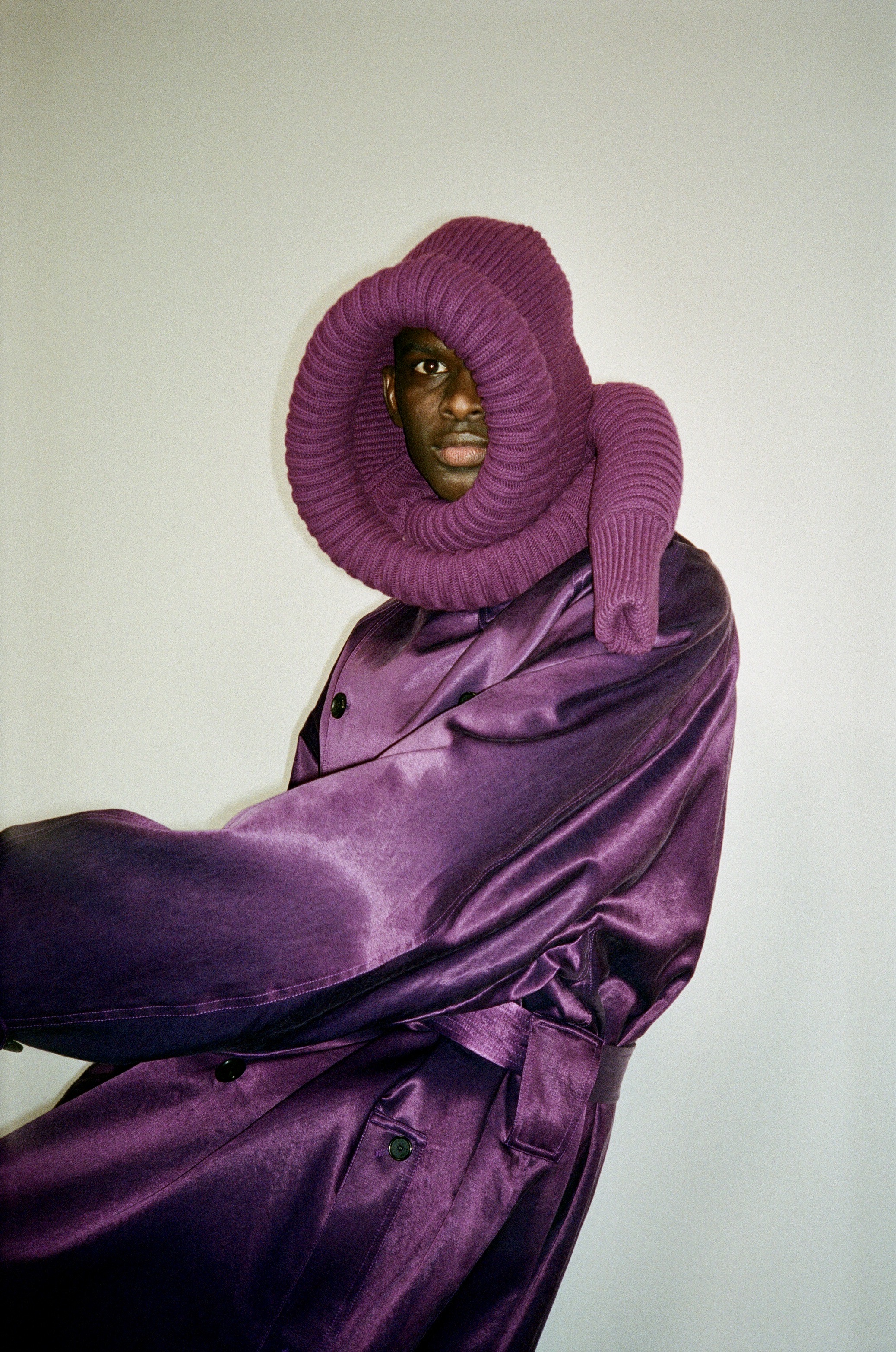 Complementing these more gestural shapes are pieces with an uncompromising attention to cut and construction quite literally worn on their sleeves. Or on their skirts, in the case of a grey leather skirt with zippered box pleats, and padded coats in bright floral and bird prints that flare out into tiered flamenco skirts from the waist down.
Felipe puts it best himself: this is a collection for "the fearless, optimistic and independent wanderers of the world"; for those that are itching to "run, dance and celebrate in their lush textile armours". We count ourselves among them, and we're damn well sure that you do, too.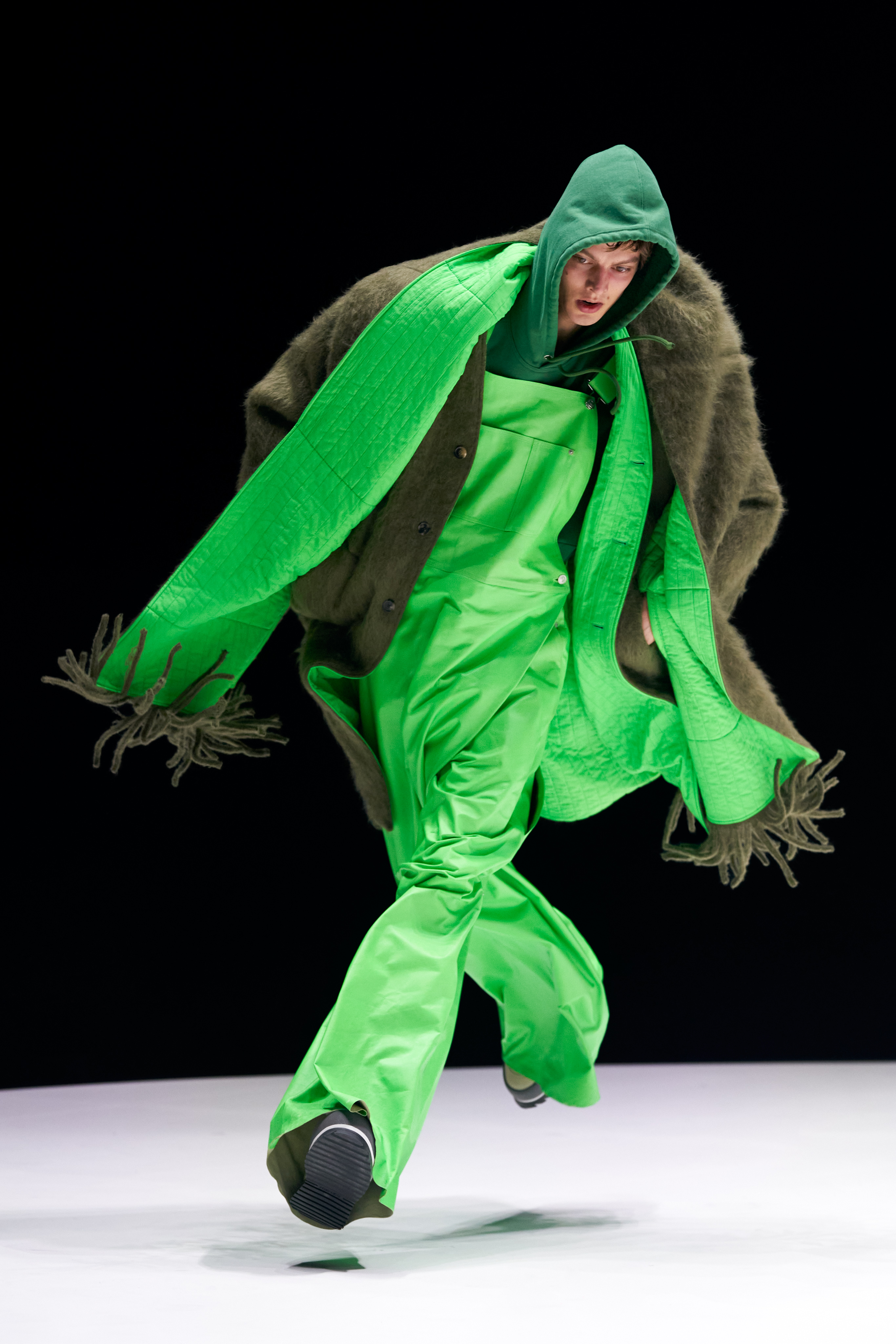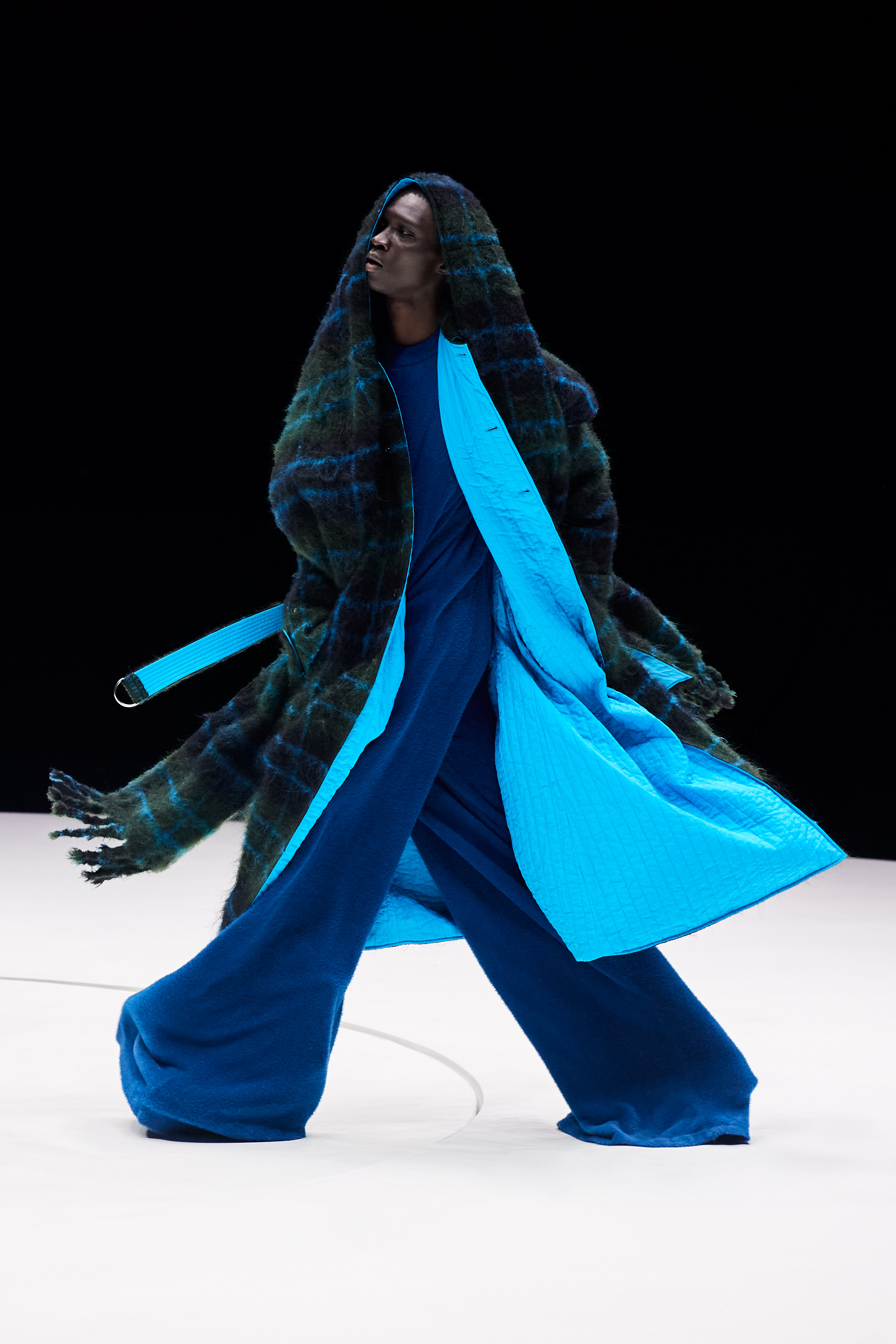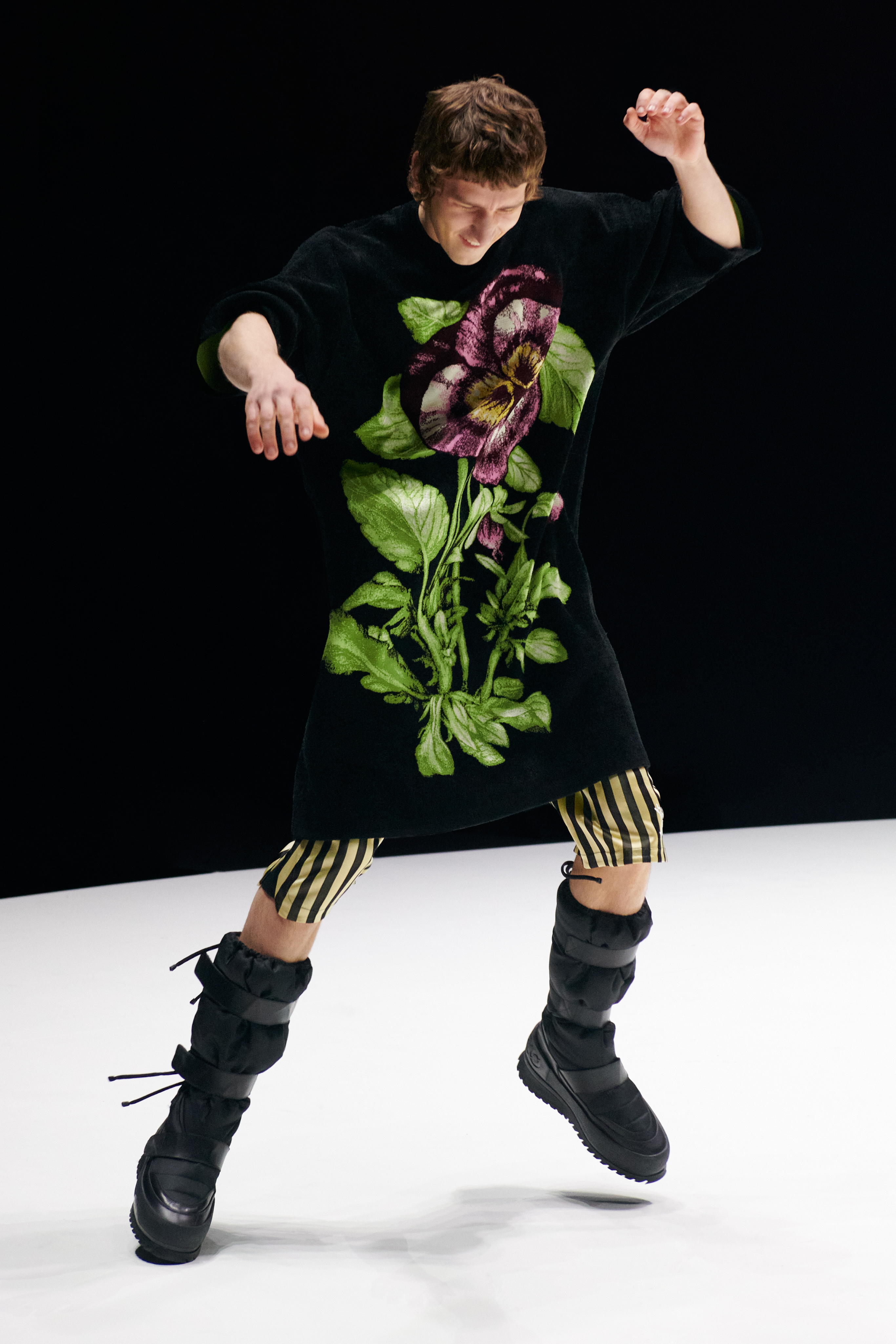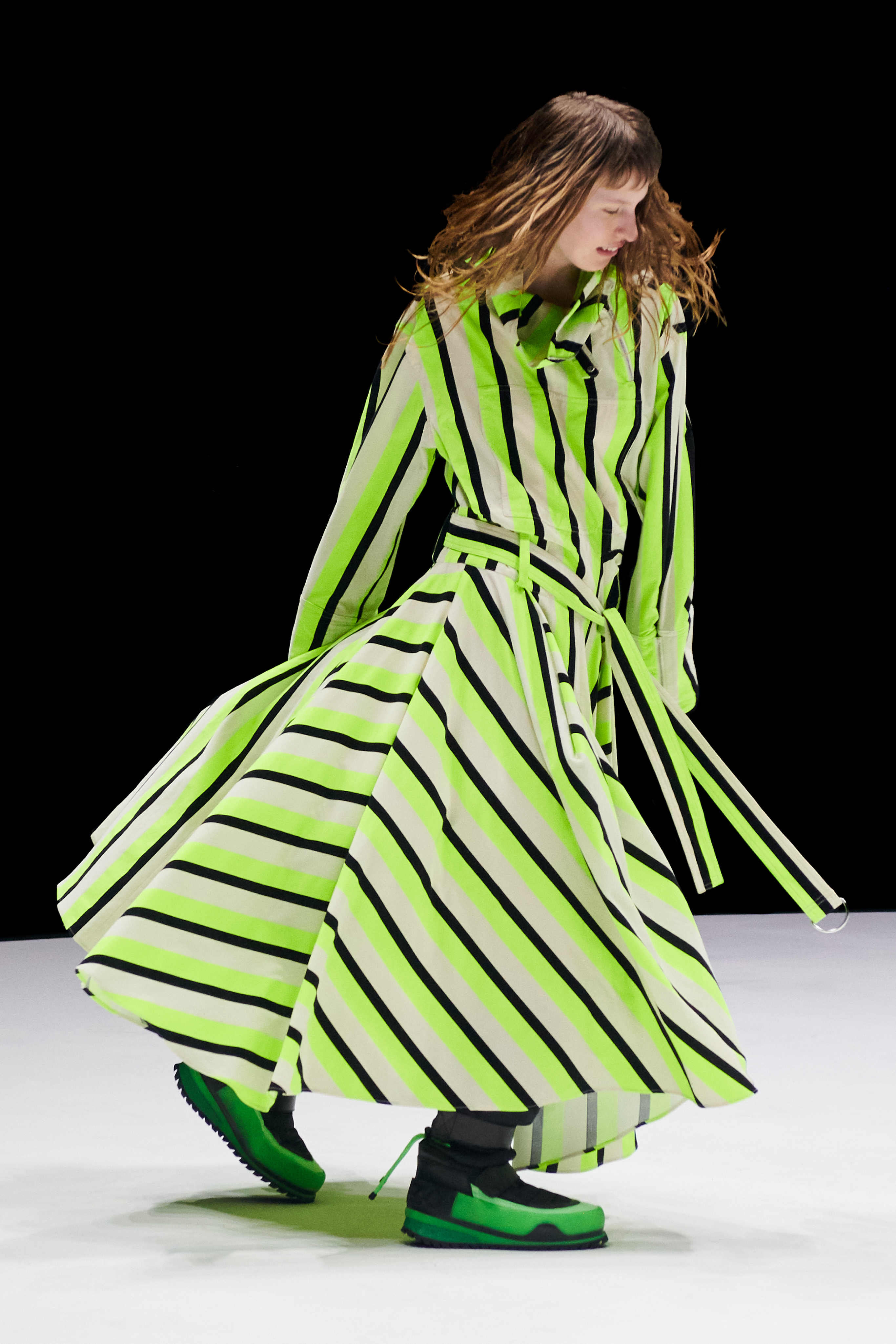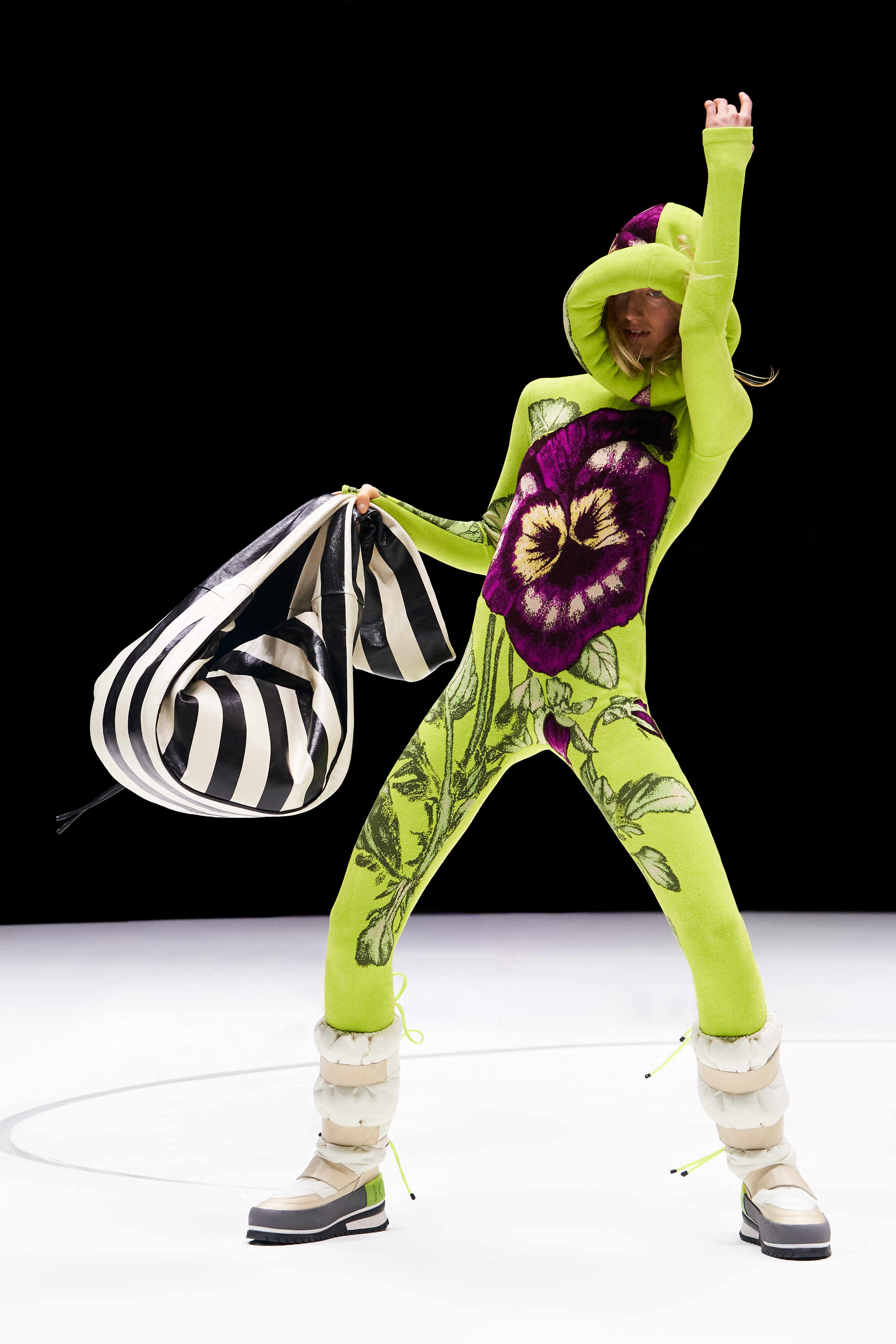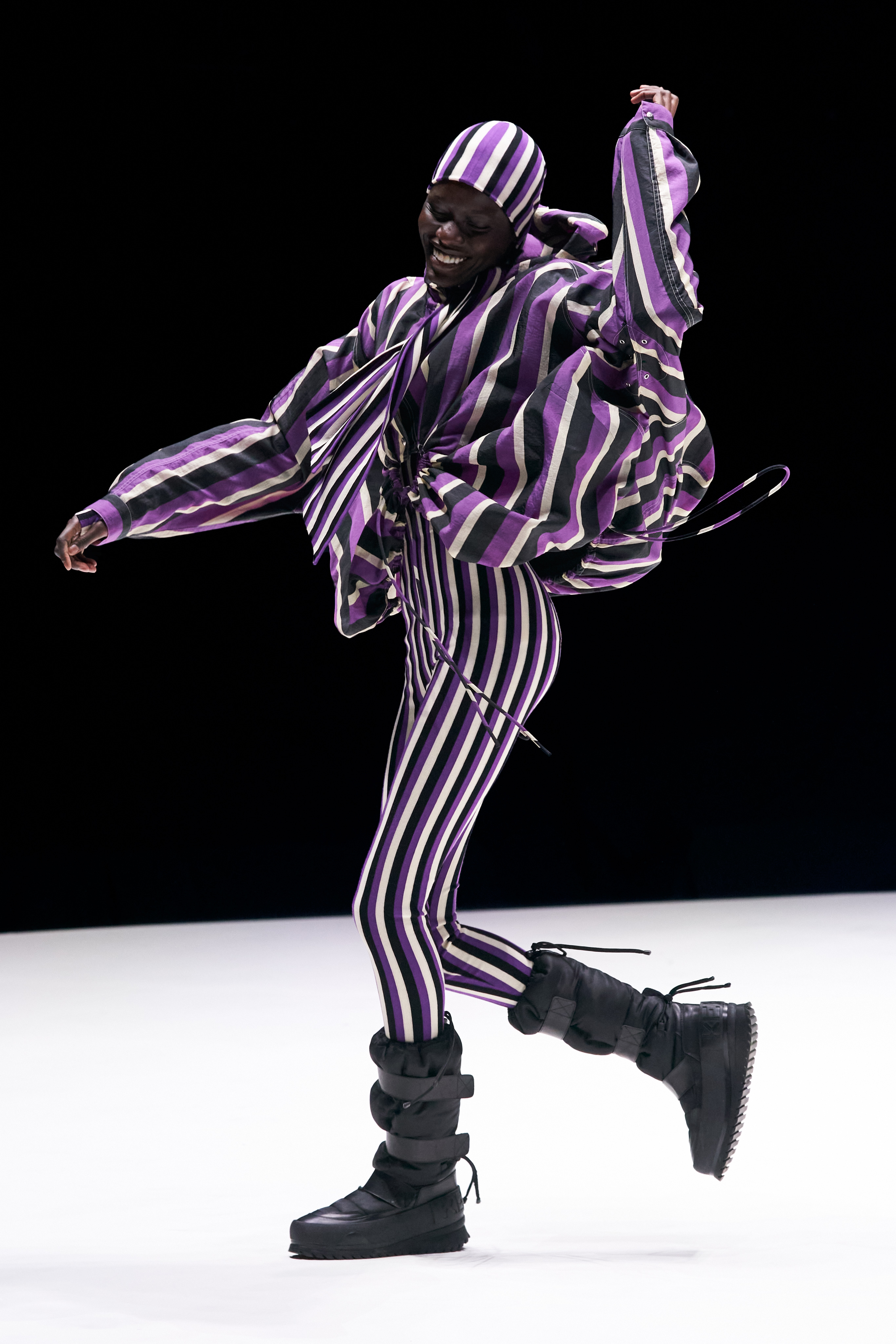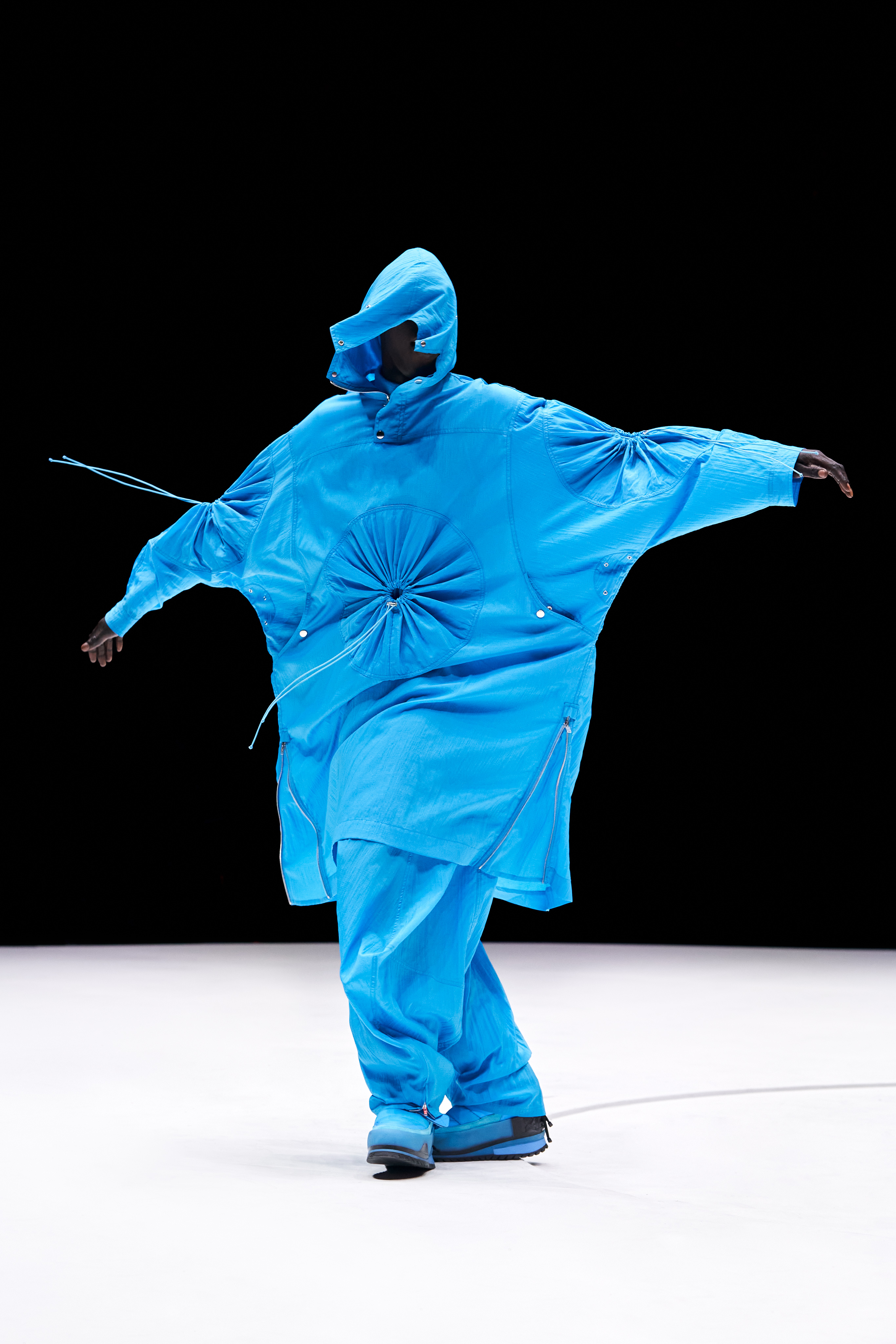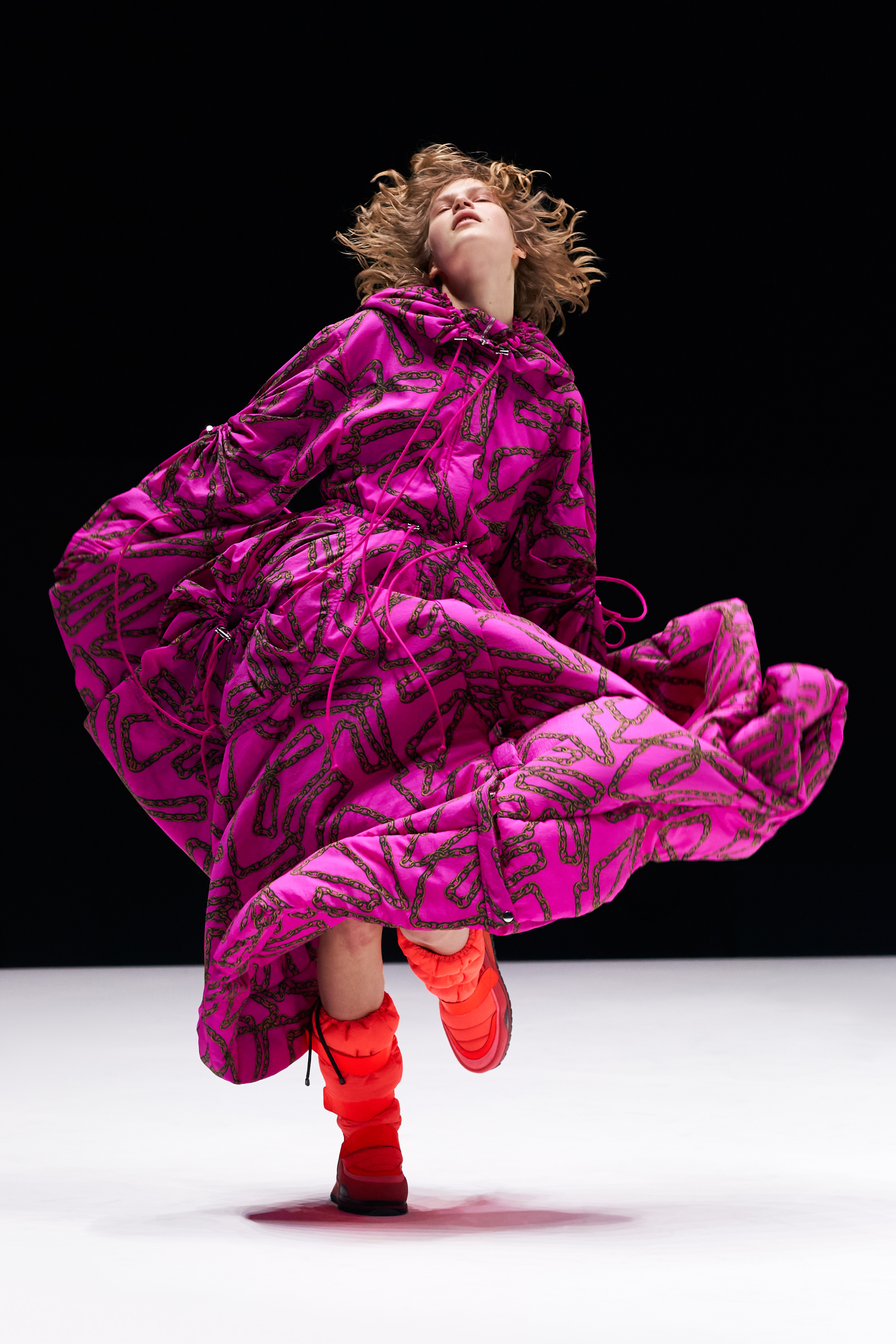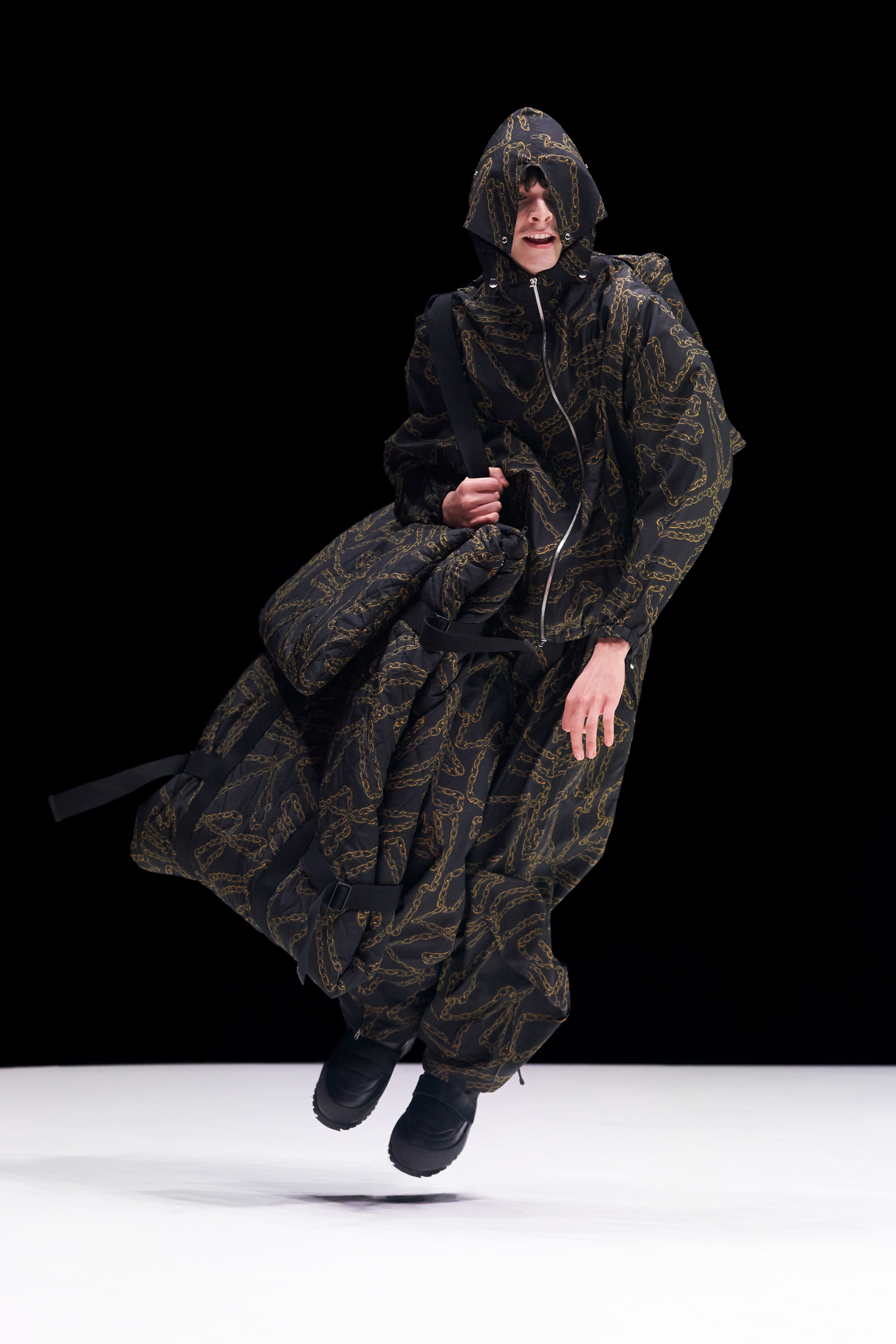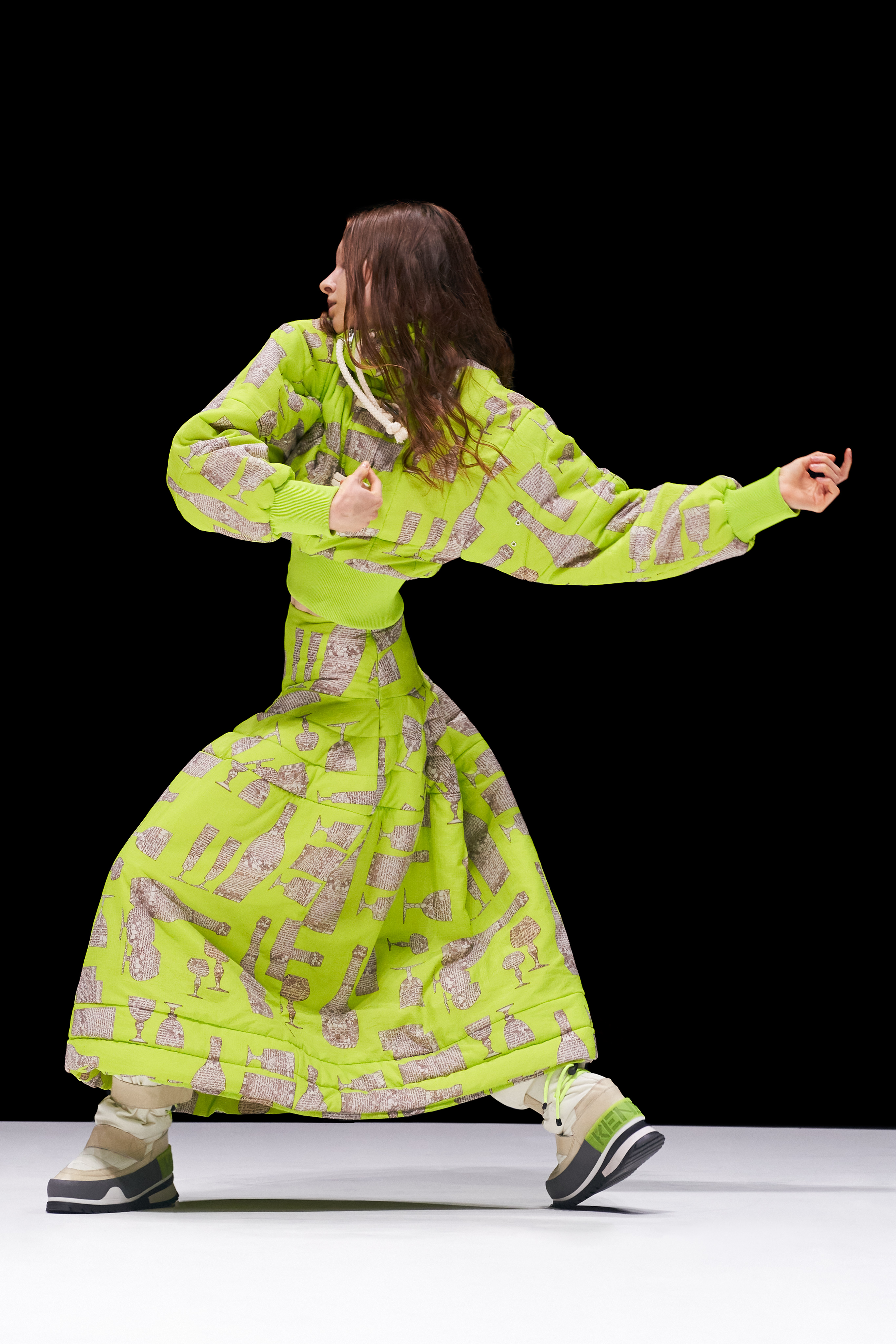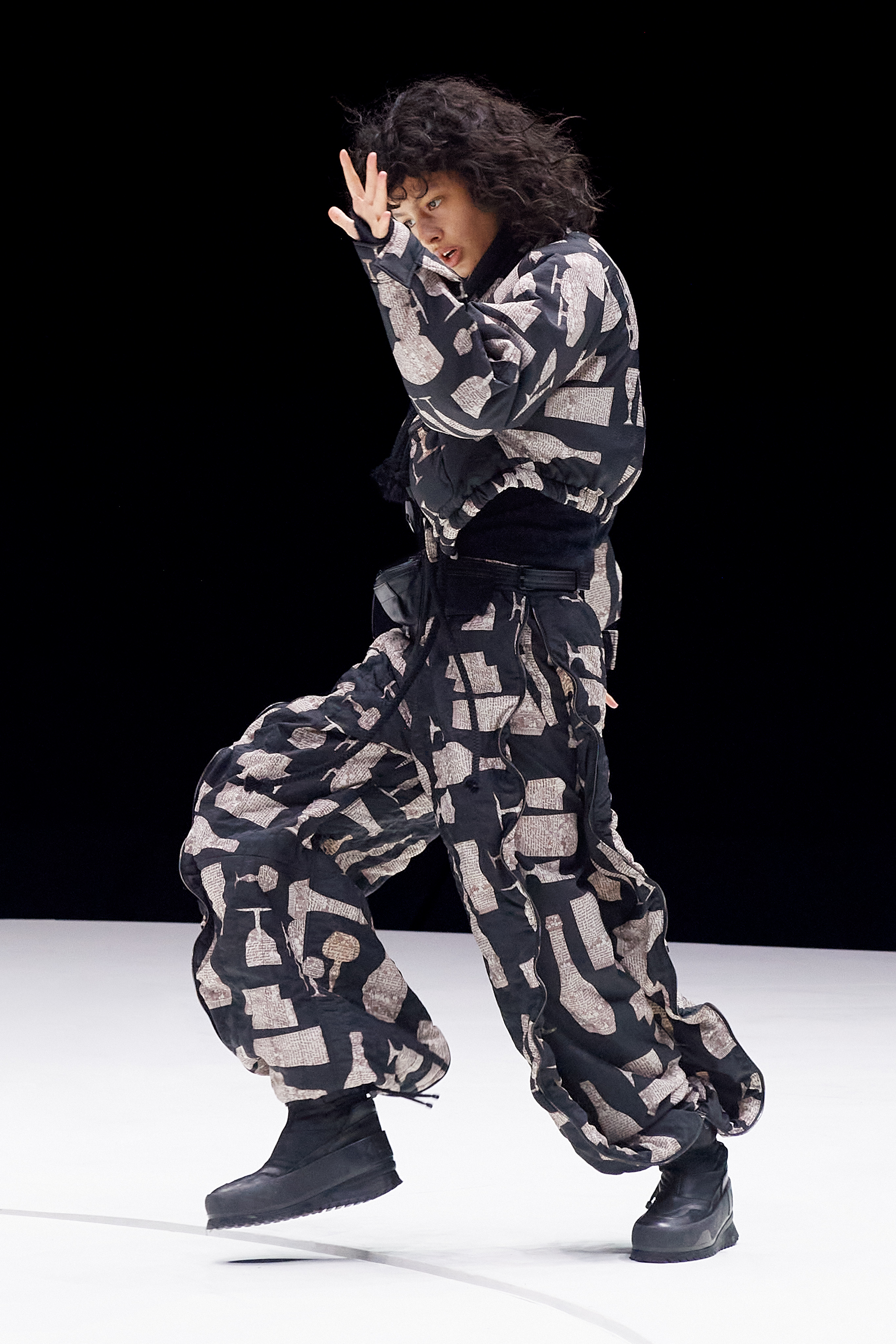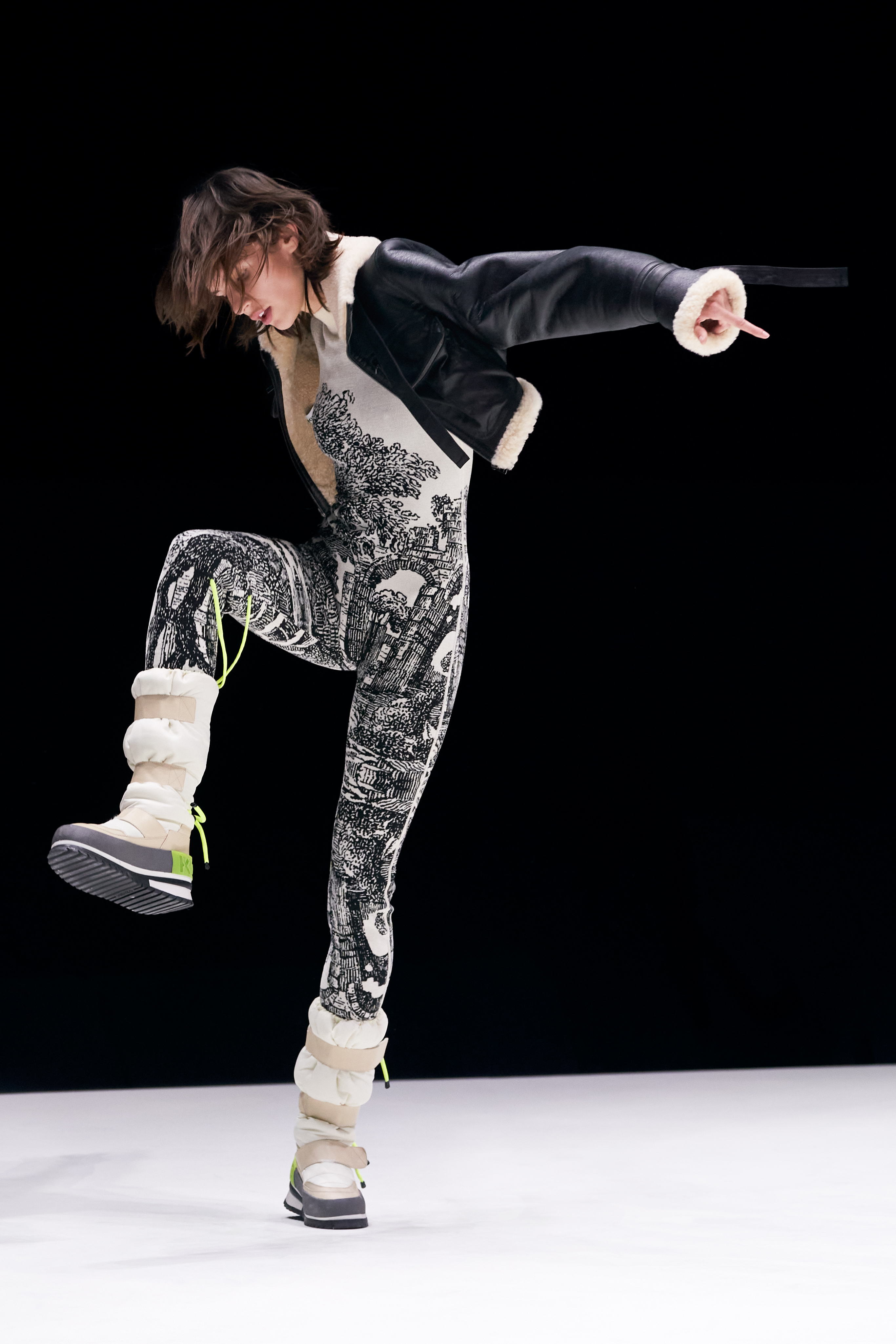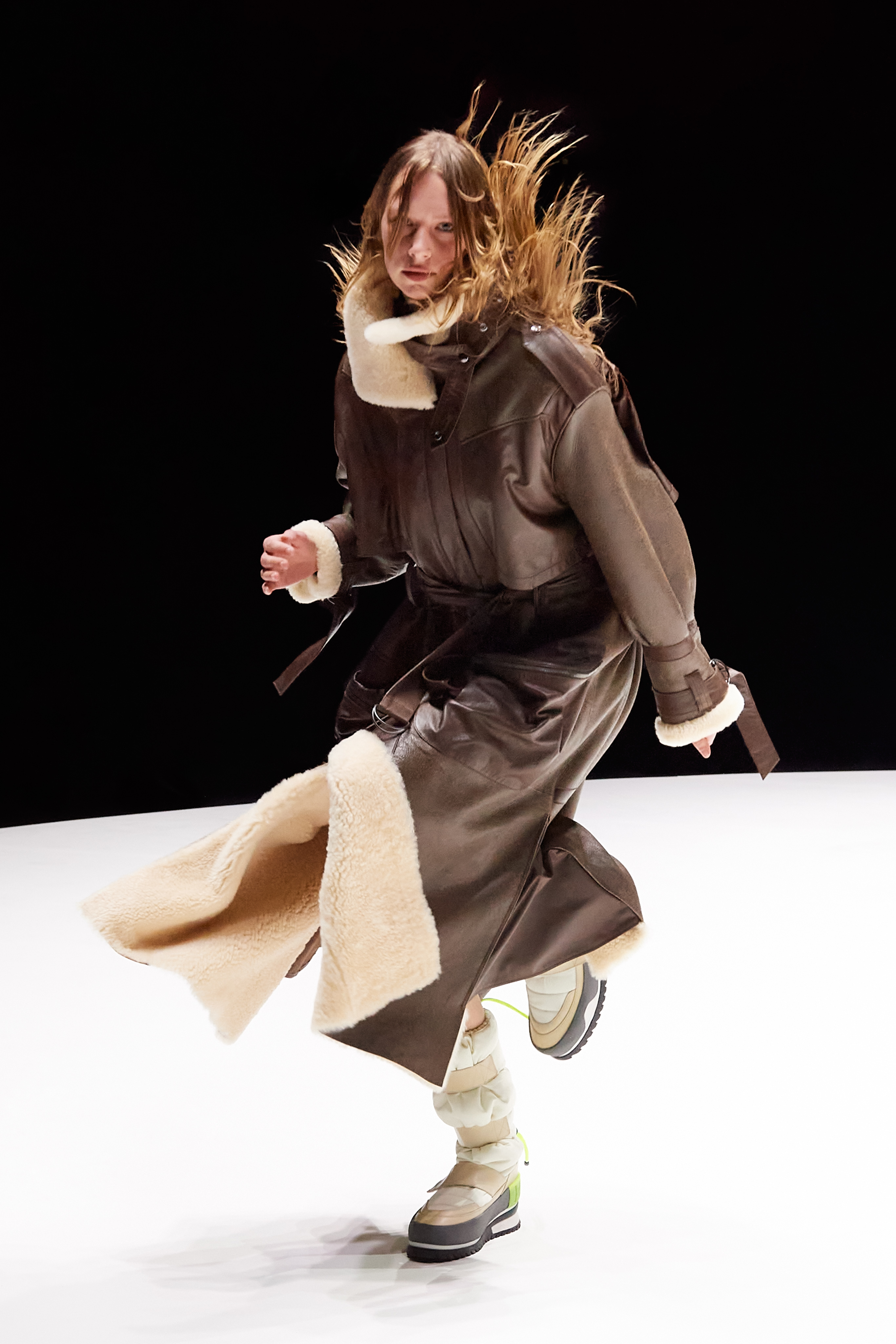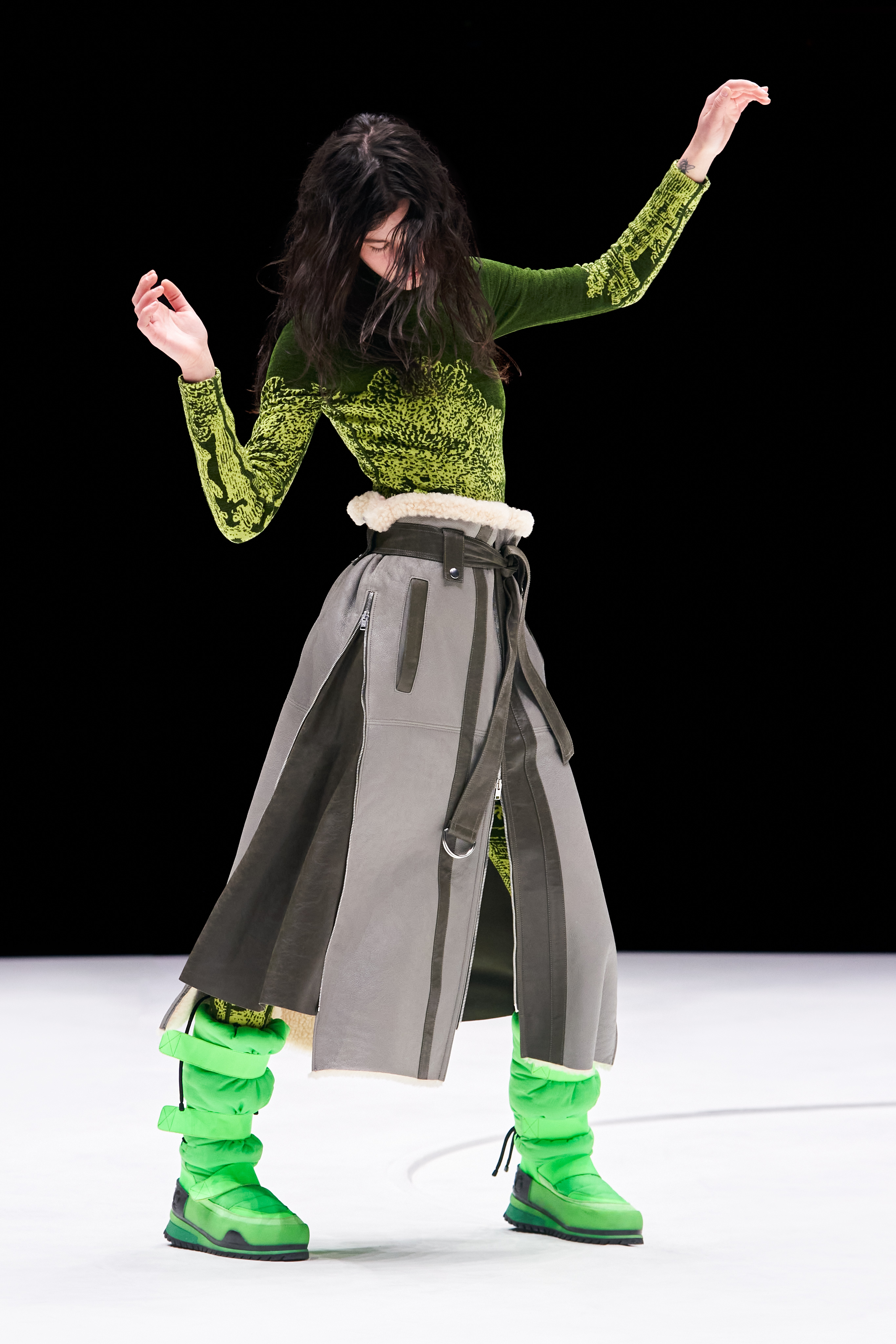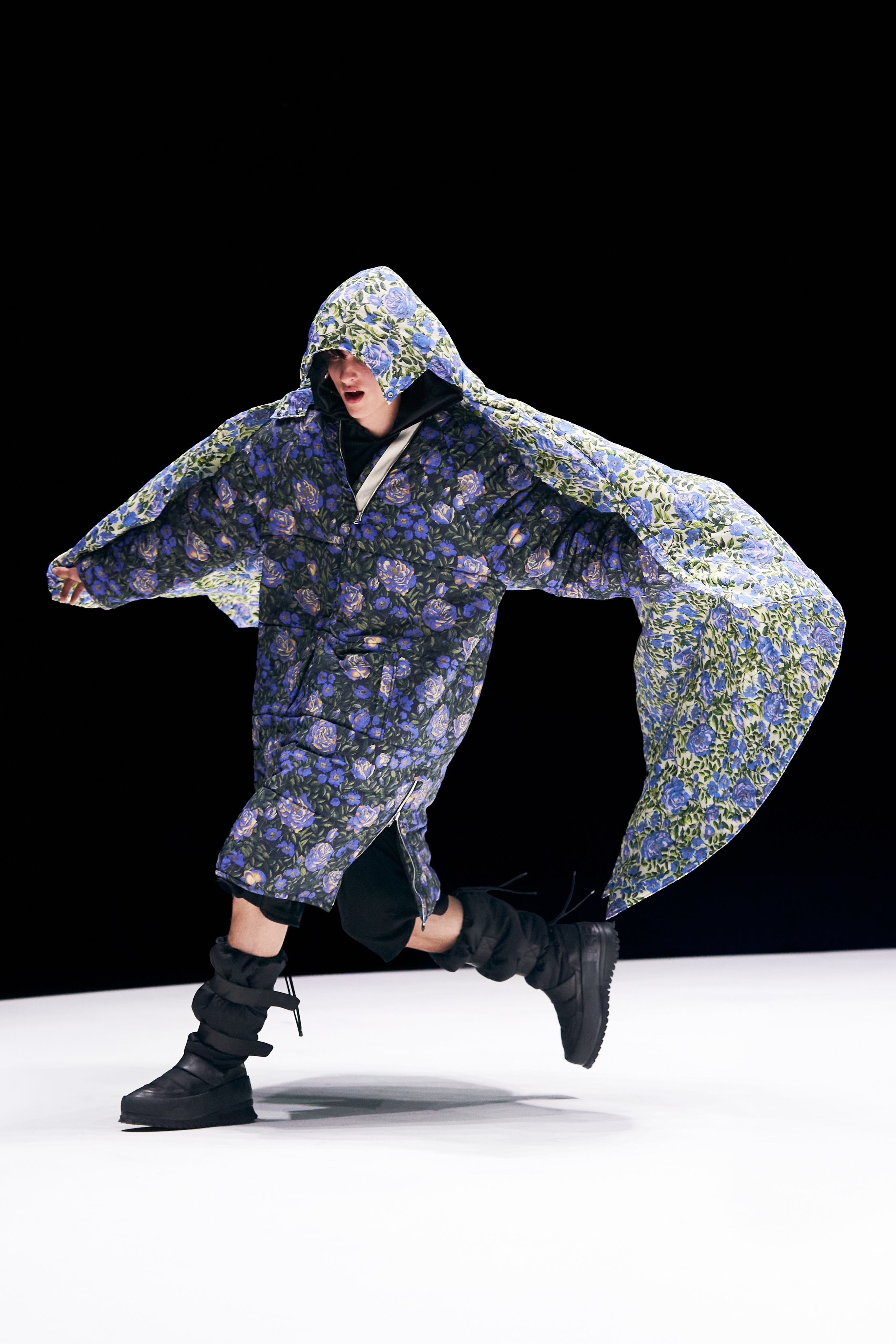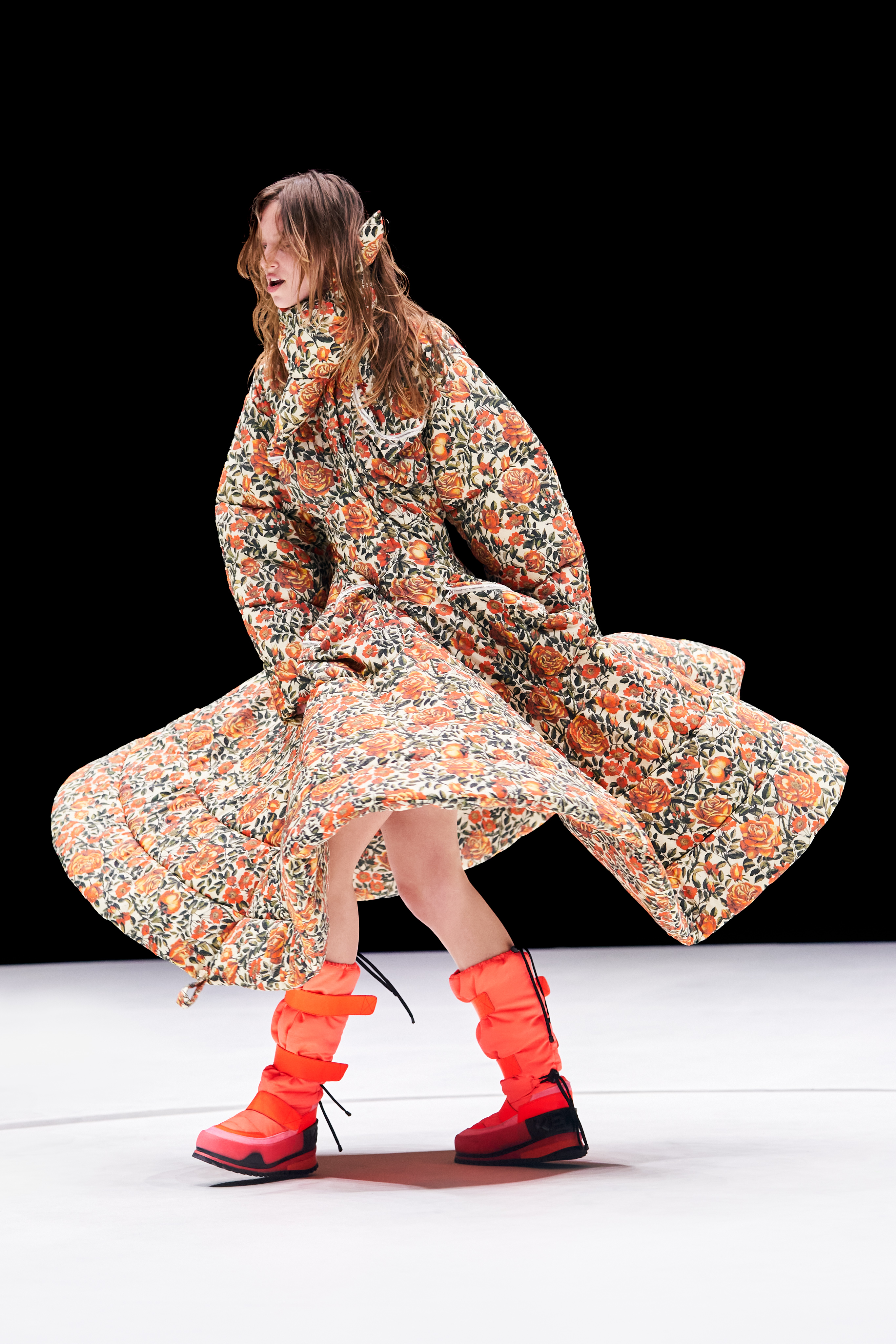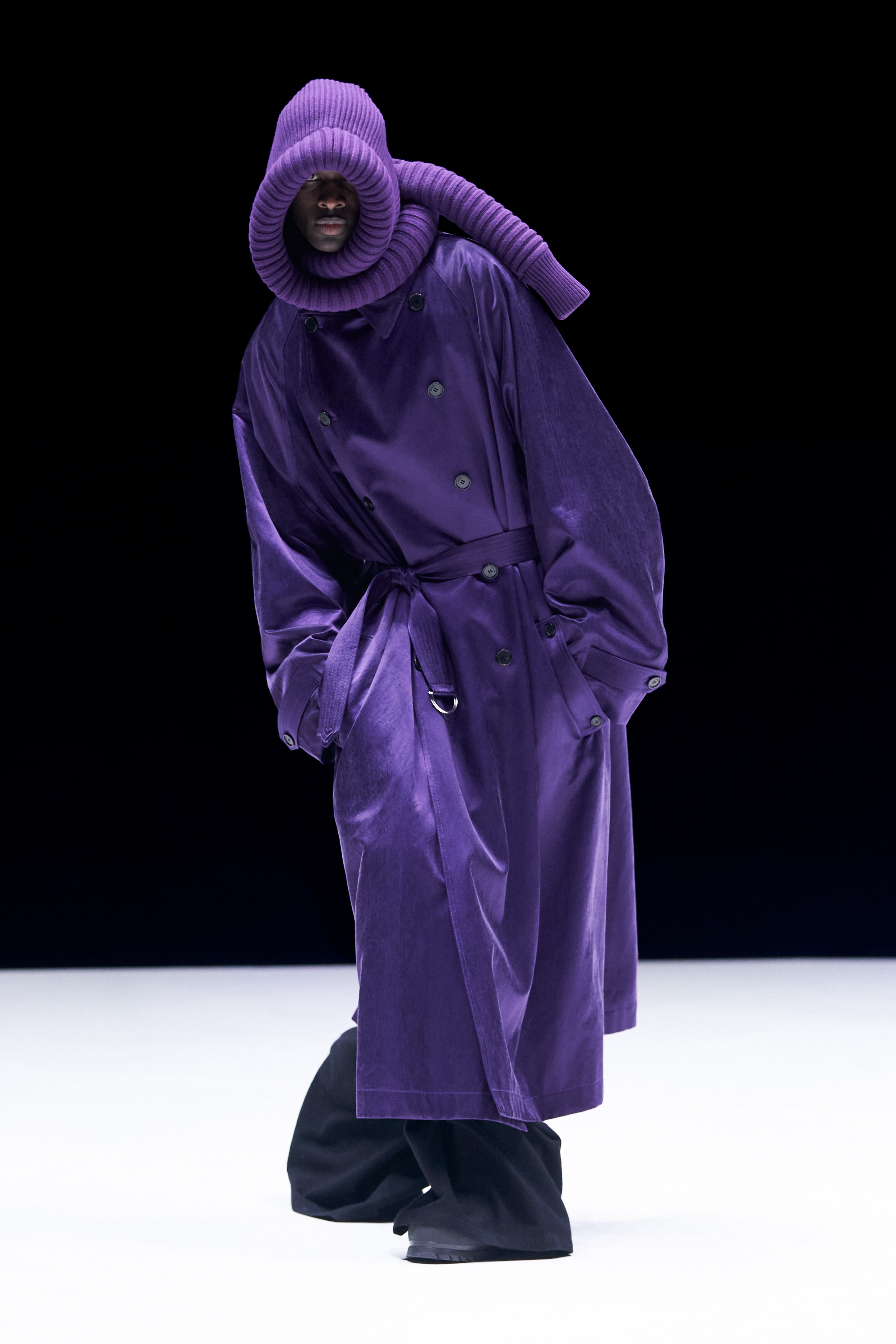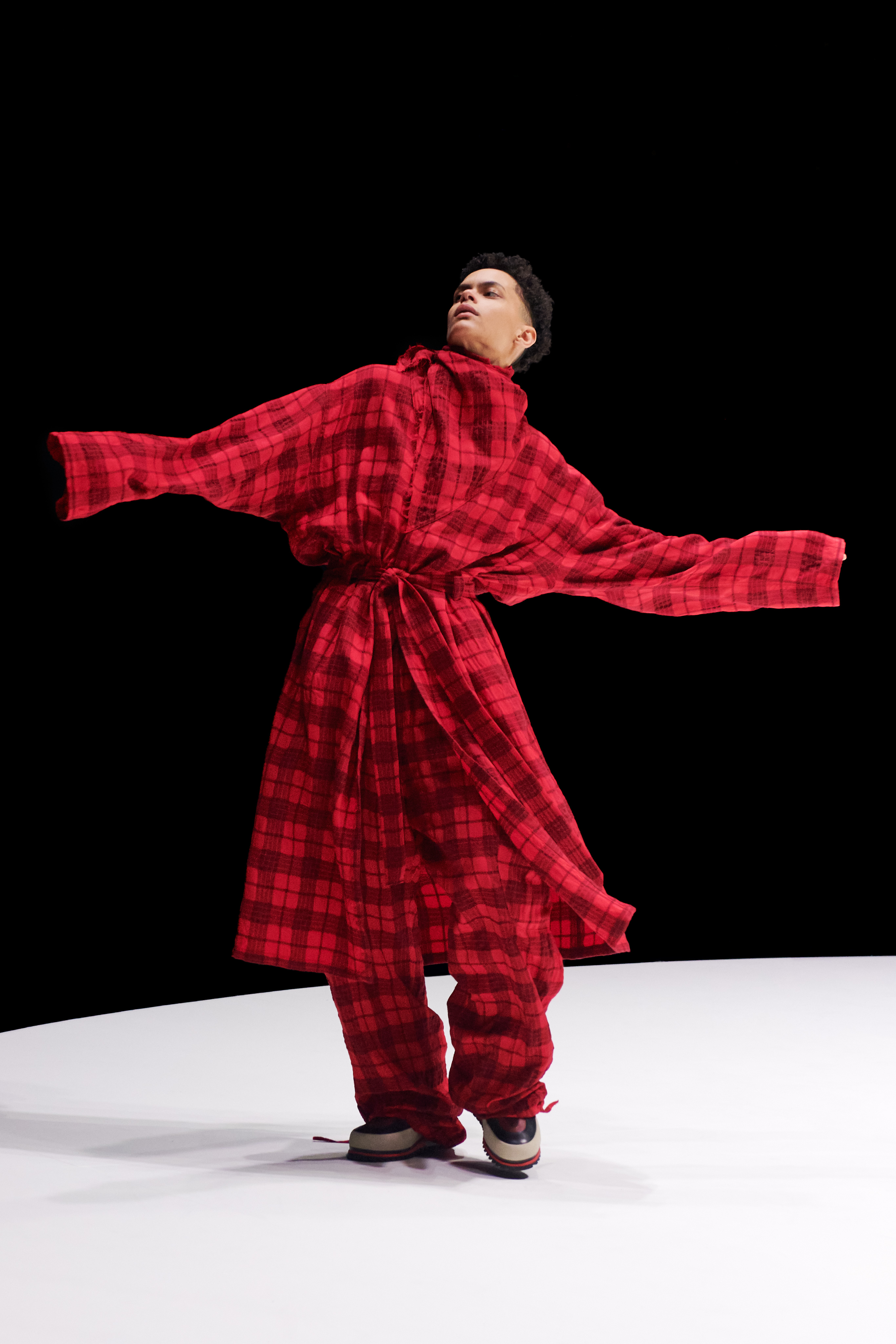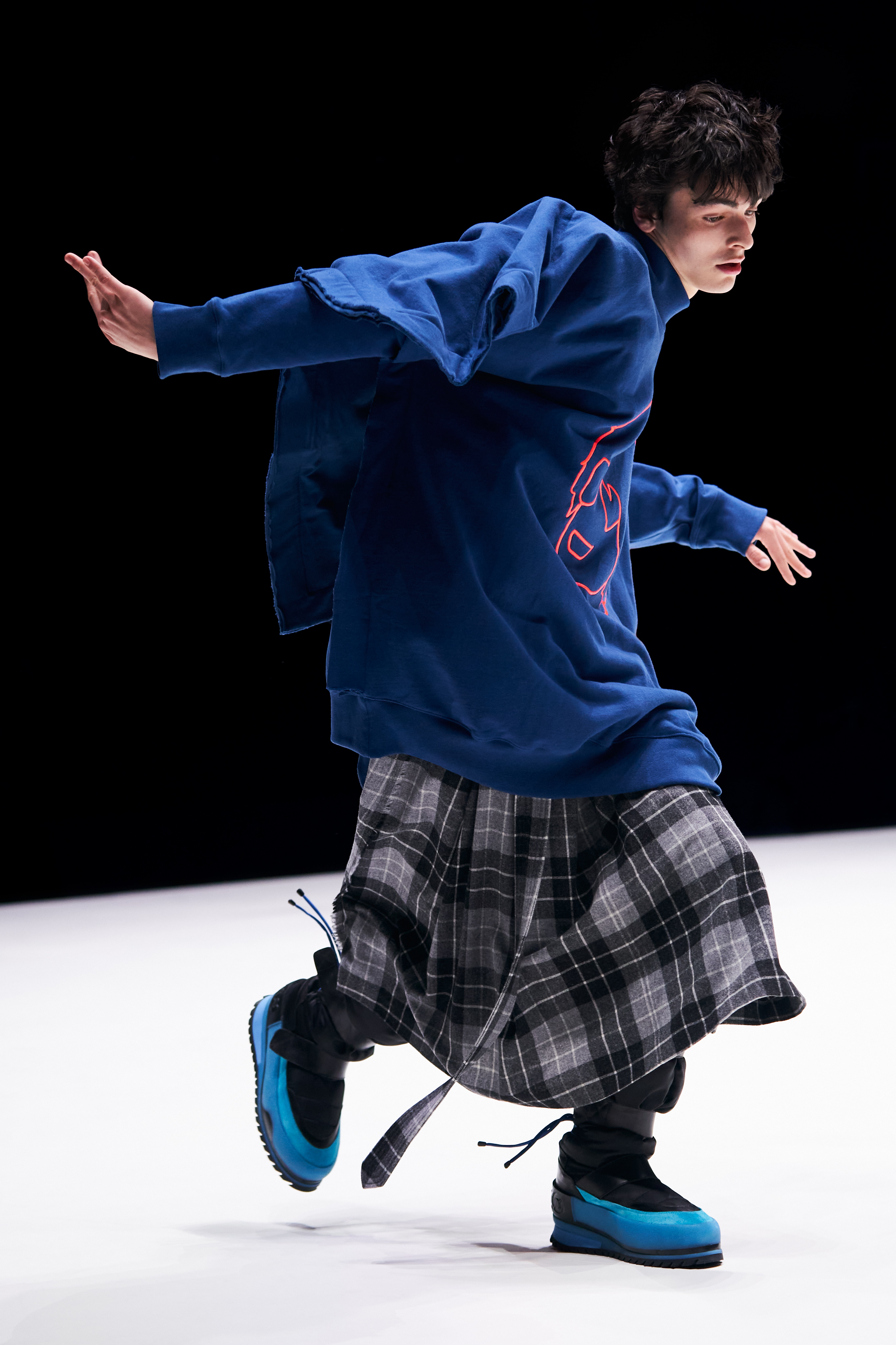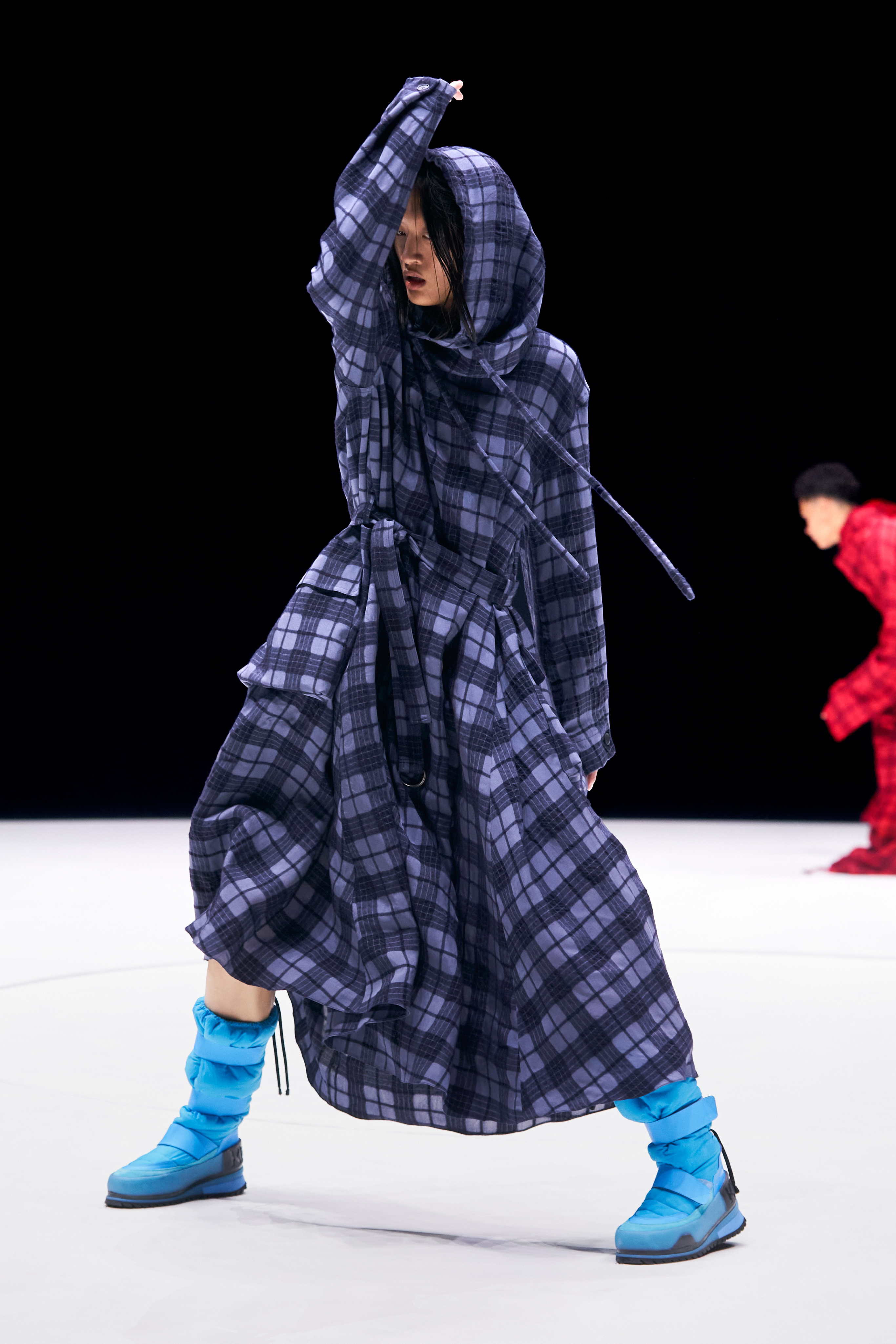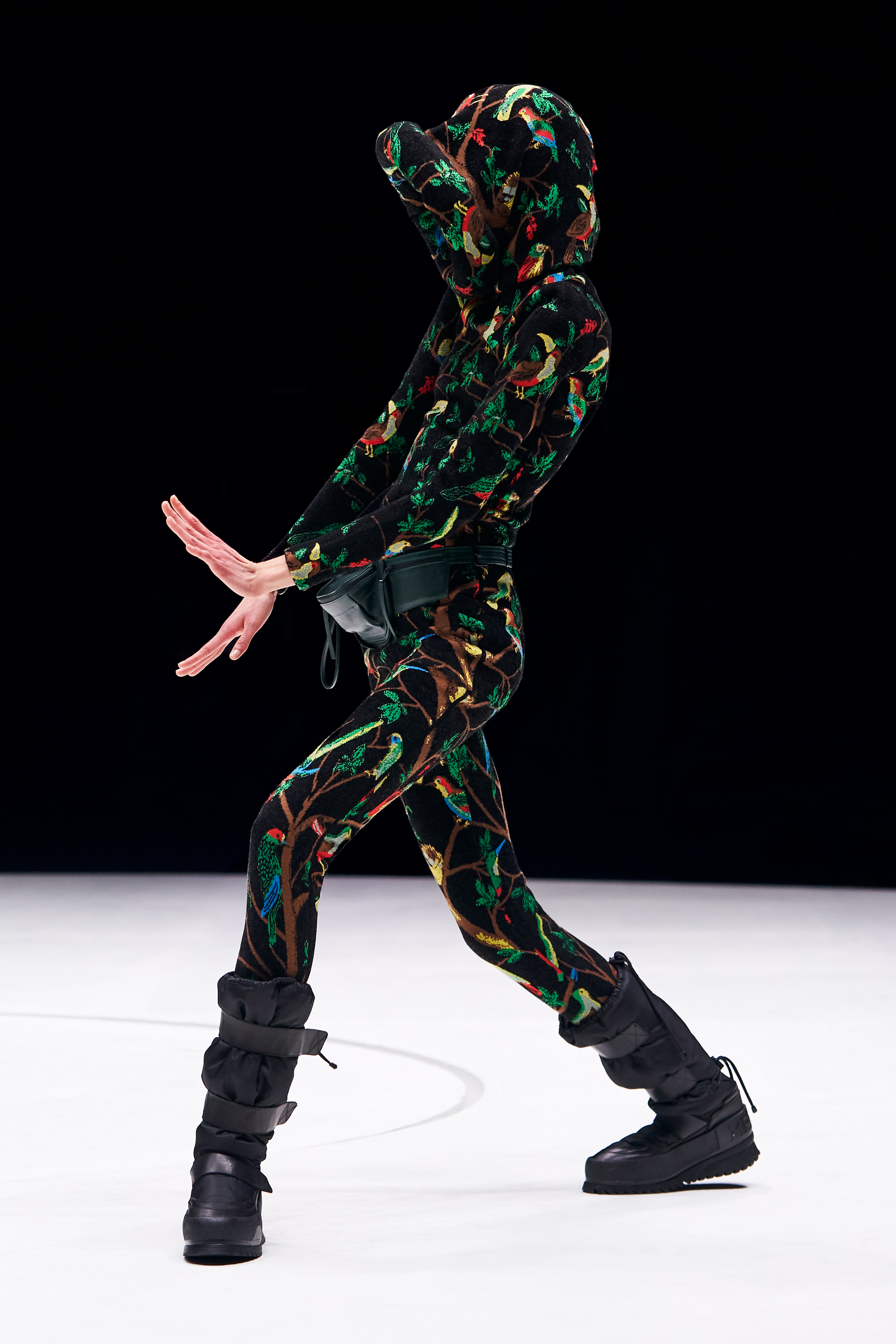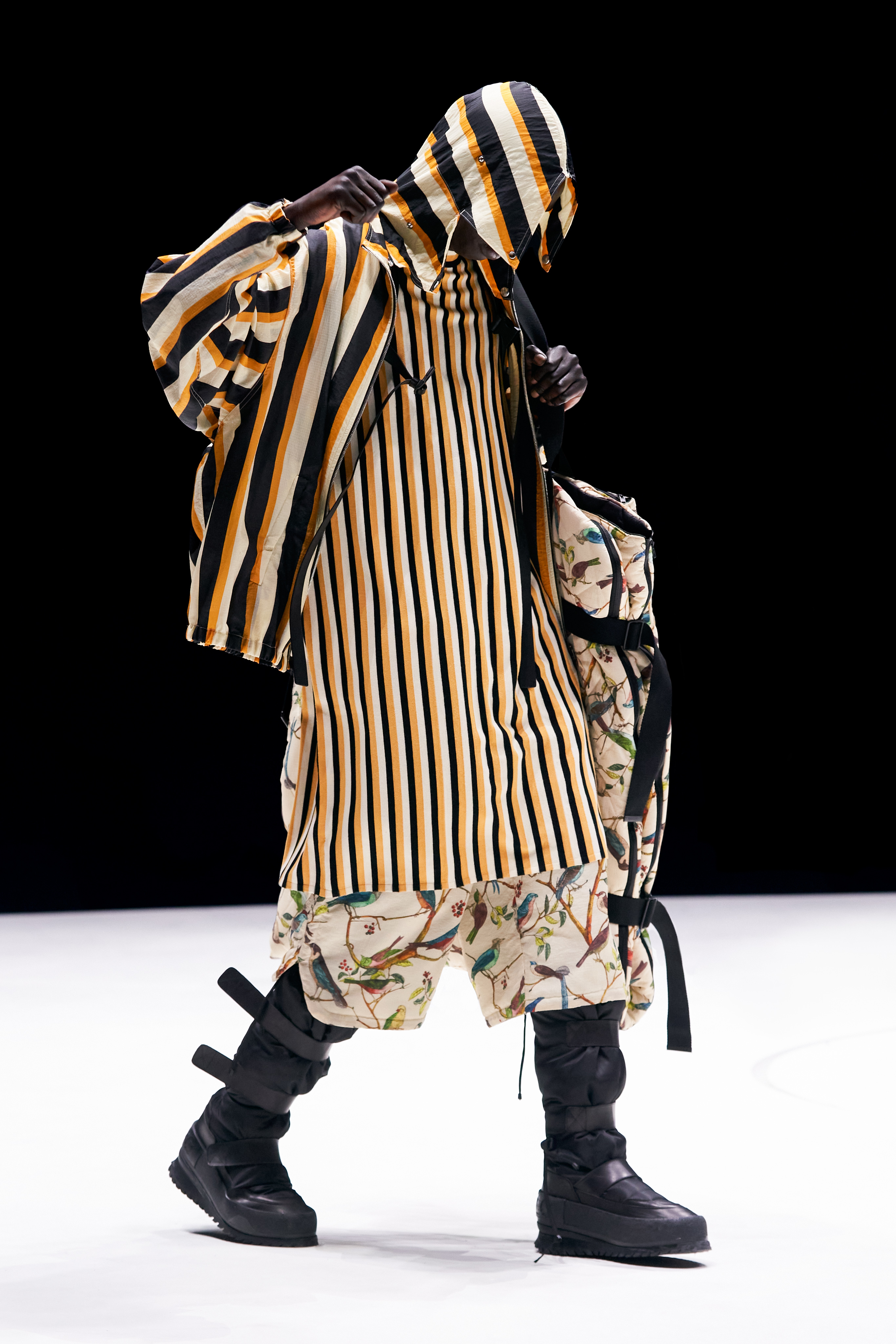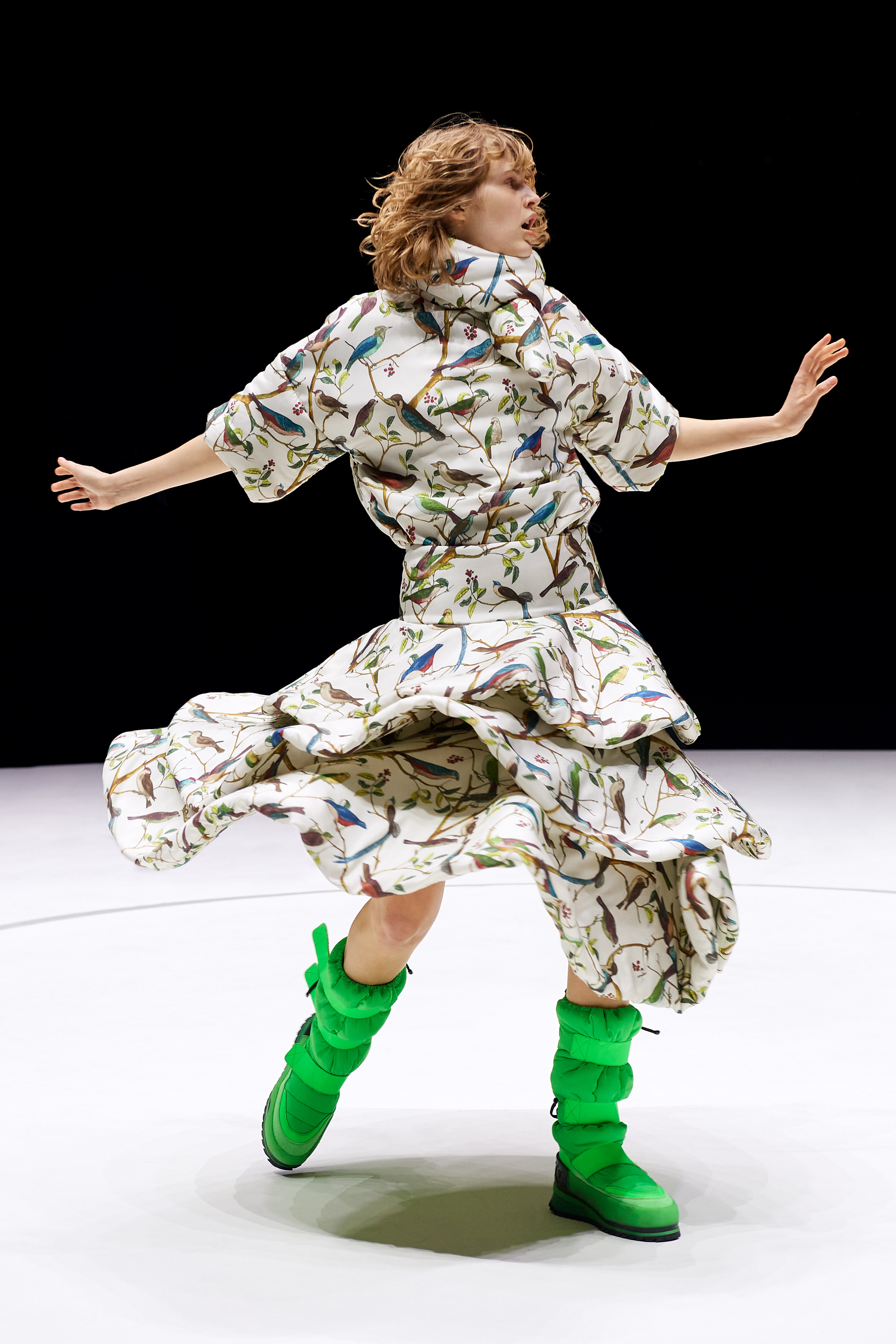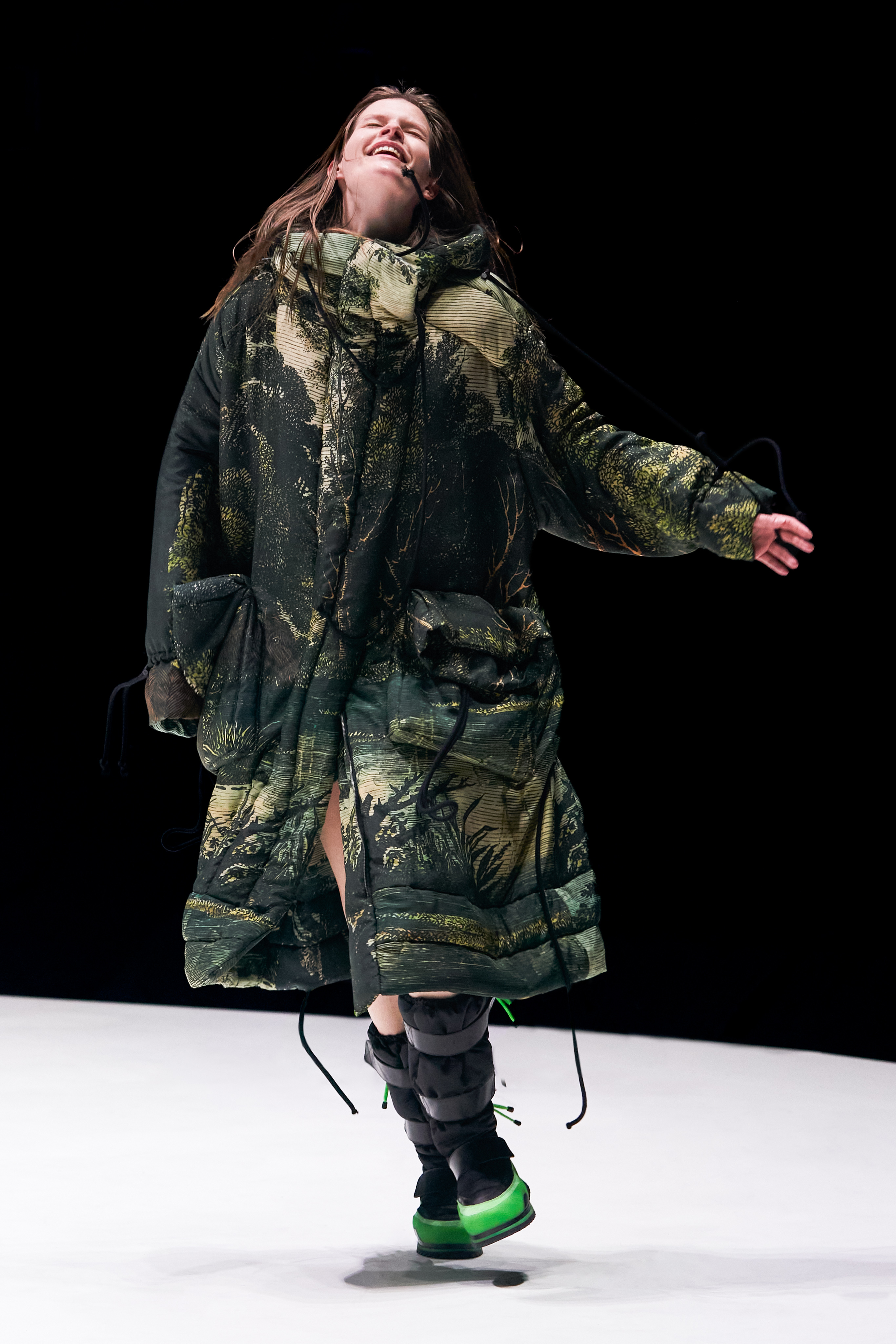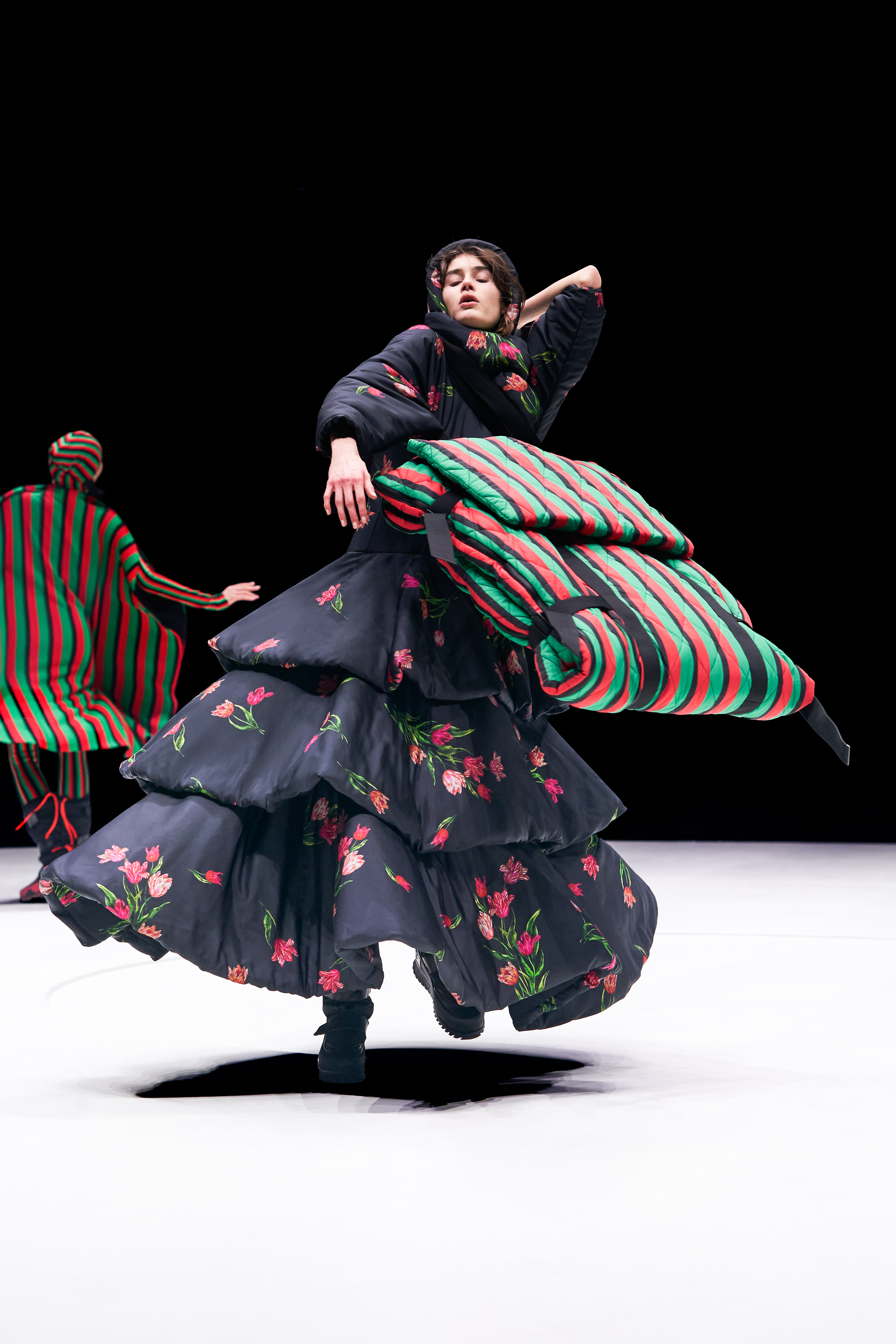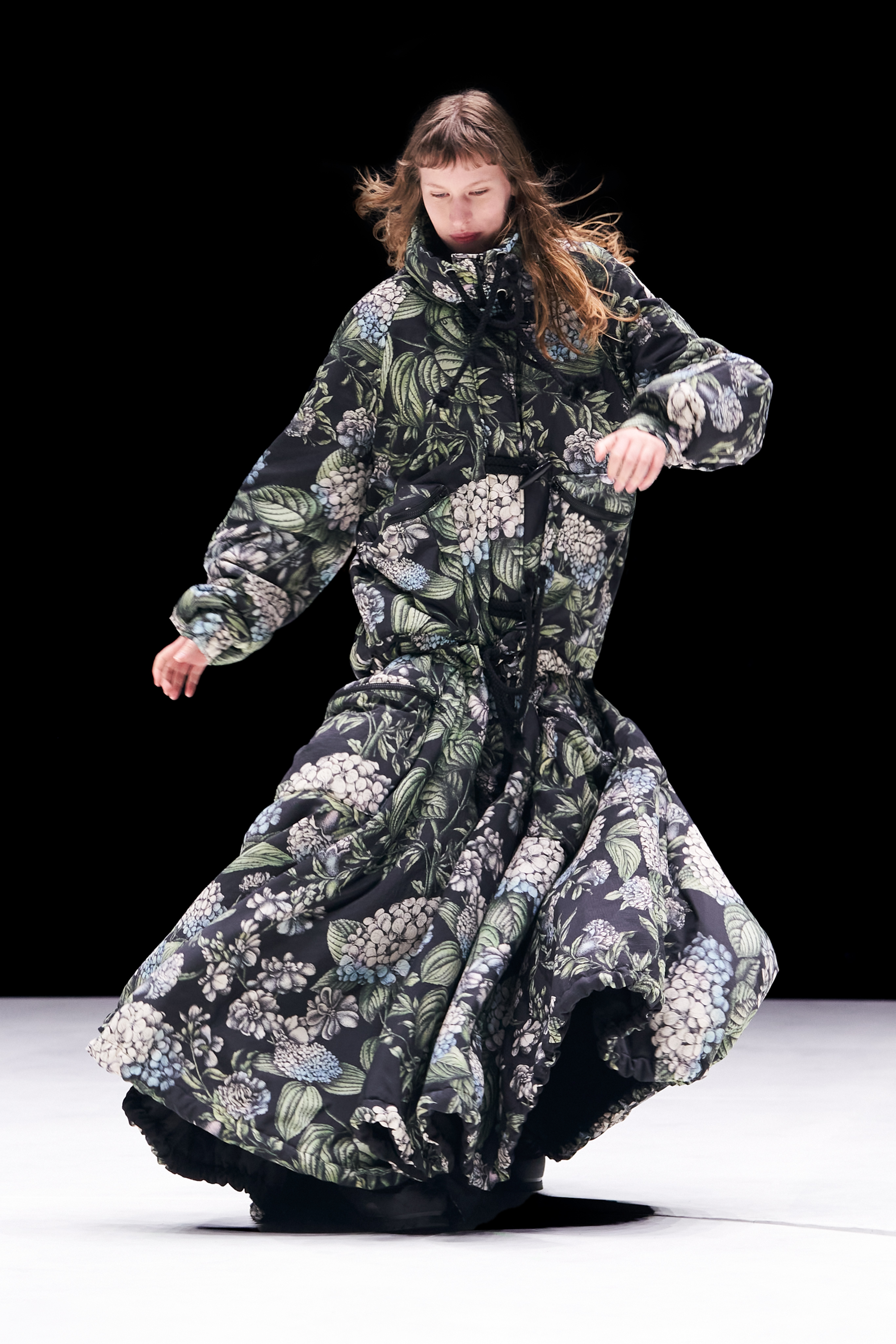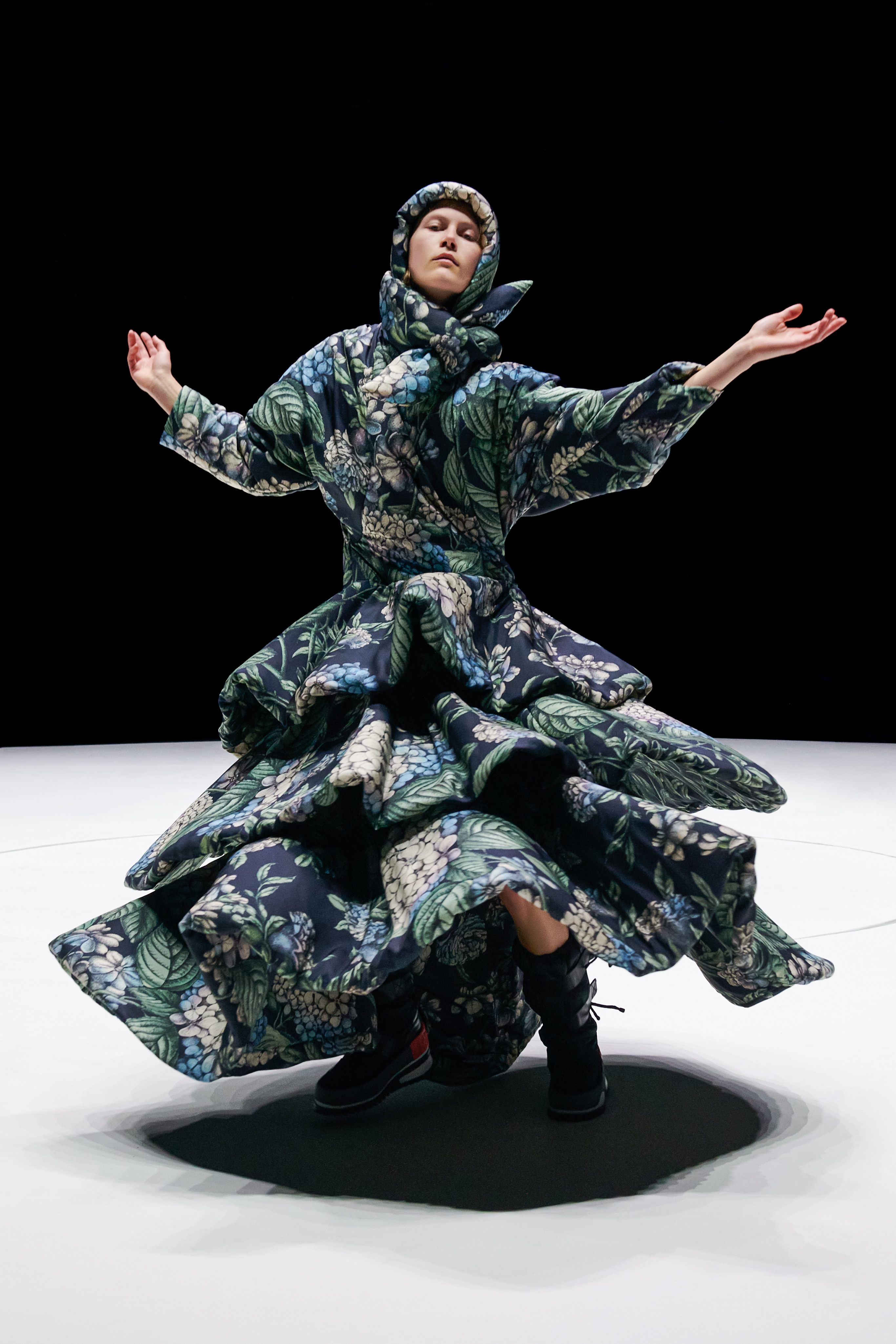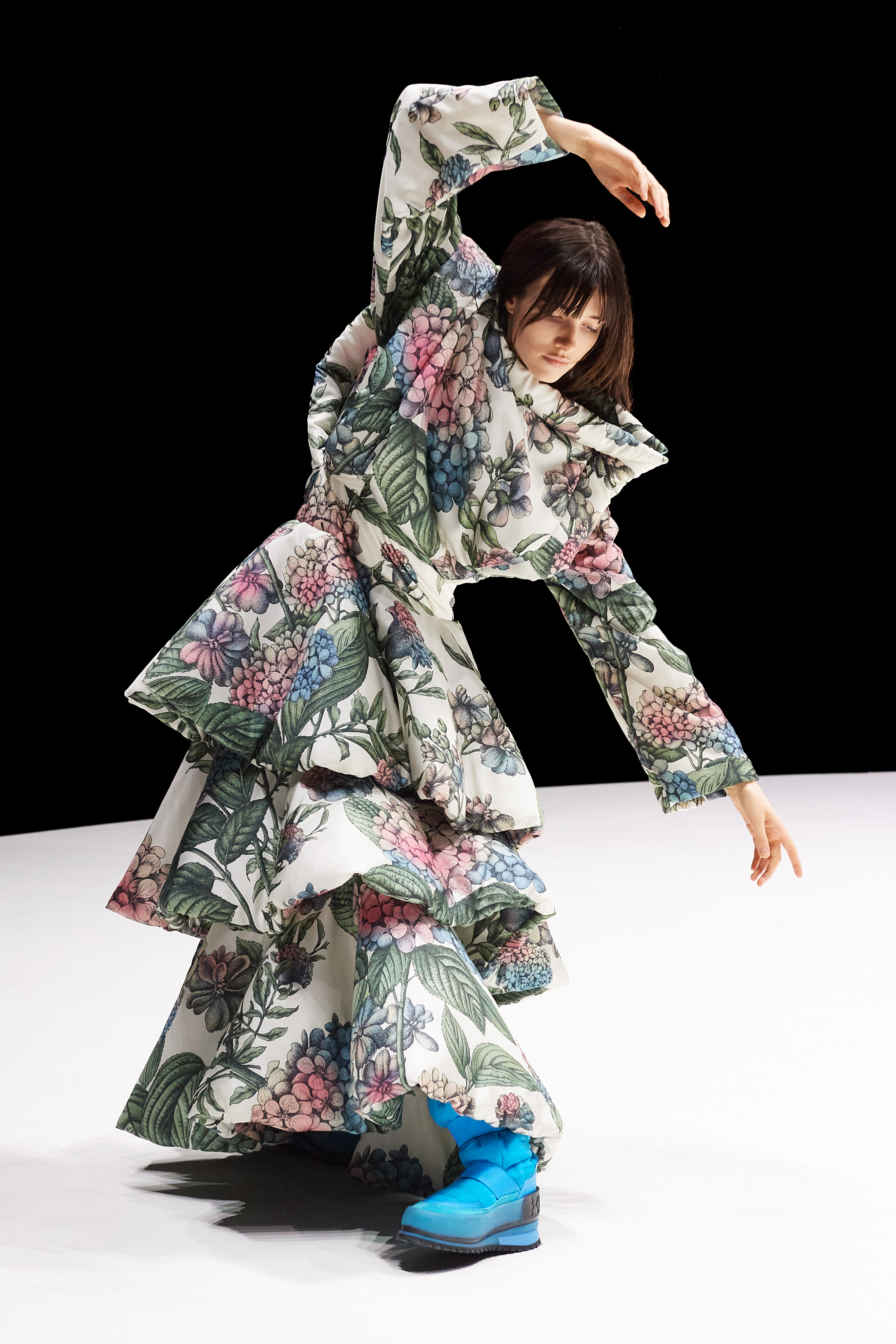 Tagged: