Ariana is entering her judge era
The 34+35 singer will be joining the coaches for The Voice season 21.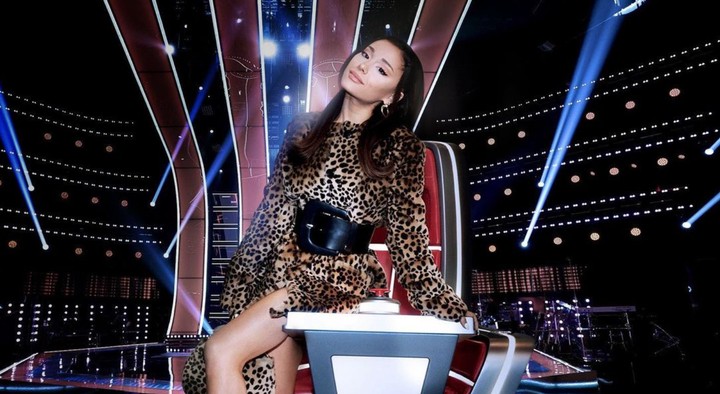 instagram @arianagrande
Ariana Grande will be switching up positions and taking a seat on the coaching panel for Season 21 of NBC's The Voice, set to air in the fall. She'll be joining John Legend, Blake Shelton and hazel-eyed icon Kelly Clarkson, and replacing Nick Jonas, who returned to the series for its current cycle.
Running in the USA for 10 years now, The Voice is a singing competition in which blind auditions stop the judges from seeing the contestant, leaving the latter to rely on their vocal talents alone to get through. They then battle it out against each other with mentoring from the renowned artists on the panel, all for one auditionee to eventually be crowned the Voice.
For Ari stans this is a true moment of growth with an old tweet from the singer's child star days resurfacing that shows her love for the show. "Who's watching The Voice tonight? How is it? So excited to watch when I get home. :]" she professed in 2011. Now a decade and six albums later, alongside her very recent second Grammy win -- and of course her crown as the most lip-synced to artist on Drag Race -- Ariana donned a cheetah print ensemble to pose by those infamous swinging red chairs in The Voice studio. Tbh we can't think of anyone more qualified than the biggest pop star in the world to be nurturing and critiquing new talents.
"I'm so honored and excited to join The Voice family!" Ariana said in a statement. "I have been a huge fan of the show for such a long time. I can't wait to go head-to-head with the incredible coaches, get to know these new artists, and help to take their craft to the next level." With the show as of yet to form a global superstar, if anyone can find them it sure would be Ari.
Let's just hope she gets her eyesight sorted first.