Still from "Black & 6Teen" by Abi
The charity using poetry to change young people's lives
Football Beyond Borders' spoken word project, 'Beyond Bars', looks to empower disadvantaged UK youth. 16-year-old poet Abi Simms is proof of how.
|
19 January 2021, 10:38am
Still from "Black & 6Teen" by Abi
UK-based charity Football Beyond Borders' mission to support disadvantaged young people passionate about football but disengaged with education was upturned when the first national lockdown was announced. Previously, they worked through a network of schools, creative projects and holiday programmes, but school closures and bans on multi-household gatherings put paid to that.
"We had to work reactively to bring our delivery model online," says Jasper Kain, FBB's co-founder, with keeping their promise of "ensuring that teenagers have at least one consistent and trusting relationship during their adolescence" remaining a priority throughout. "Being a teenager is a time when young people create their own identities, separate from their parents," he says. "Lockdown has hindered this vital developmental stage for our young people."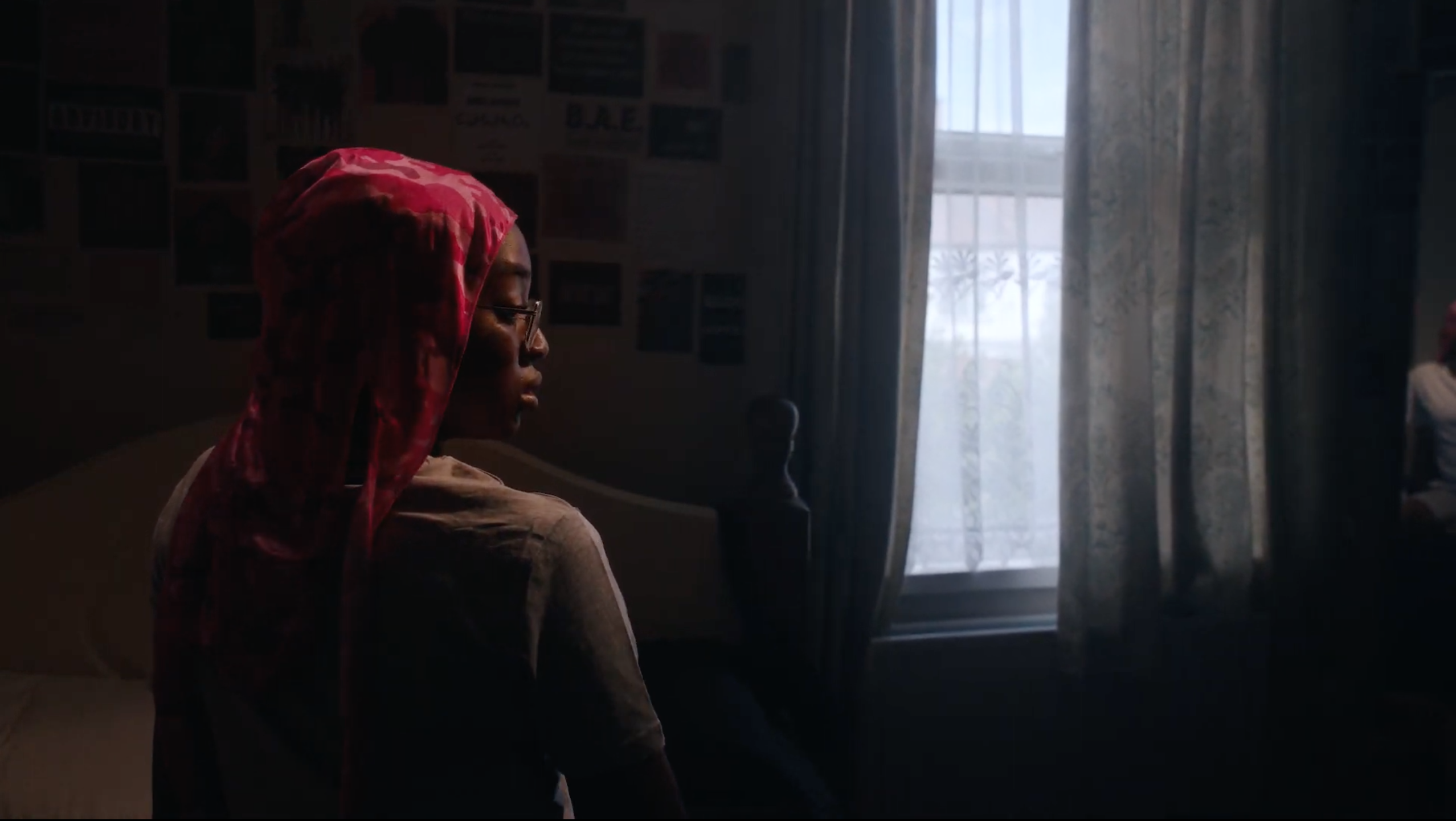 Despite a 70% drop in forecast income, Jasper and the team quickly rallied to create the FBB Virtual School as a way to "keep in meaningful contact with our young people," developing "passion projects through which our programme participants would have something to keep them mentally stimulated." One of those was Beyond Bars, a series of spoken word workshops run by FBB practitioners, creatives and artists with the "aim of […] giving young people a voice."
With 60 participants in total, young people were encouraged to process their feelings through poetry and spoken word, with the most promising given the opportunity to have their poems turned into a short film by production company Caviar. One of them was 16-year-old Abi Simms from Thornton Heath in south London, whose spoken word poem, "Being Black & 6Teen", reflects on her experiences of the systemic inequities that she and other Black youths in the UK face on a daily basis, both in and out of school.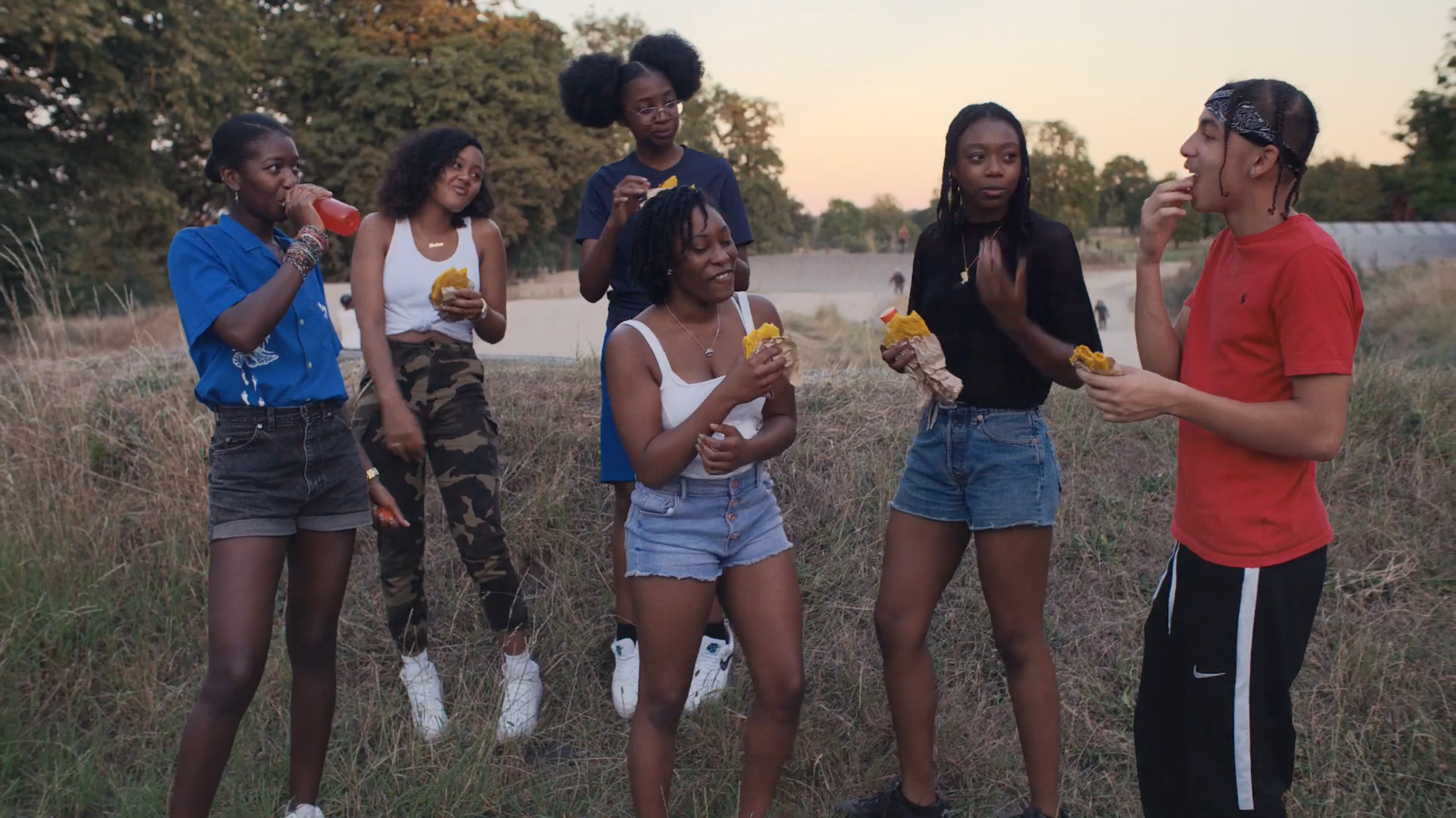 An avid writer, Abi first signed up as a way to escape the pressures of life under lockdown. "When I write I can get lost in my piece," she says, "and I think that's what makes my connection to it so unique, I never know what the outcome is."
It was on the morning of George Floyd's killing in May last year that she first put pen to paper for her spoken word poem. But she always knew that words alone wouldn't be enough to articulate the depth and complexity of her thoughts: "There were so many words and unprovoked feelings that I felt that morning, for it to only be right for me to pen it down," she says.
When she learned that she had won the opportunity to have her poem transformed into a short film, she was, naturally, over the moon. Not just for the sense of personal achievement, but also for the ability it provided to spread her message of empathy. "[What] I want people to take from this film is the misconception of what it is to be Black and what it is to be 16, too," she says. "I labelled a few stereotypes that we hear from a young age and just hope that people will understand what it really feels like."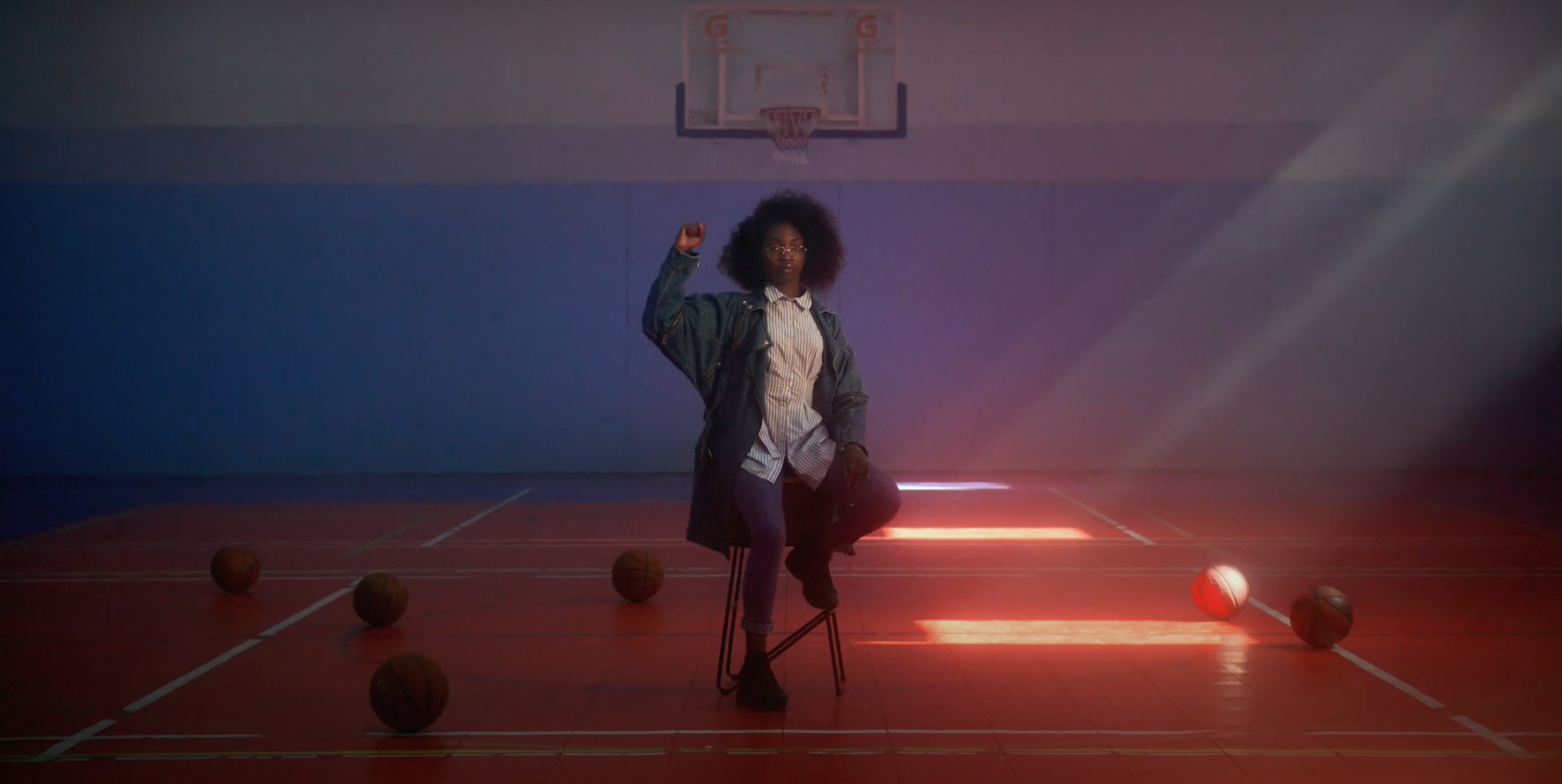 Since participating in Beyond Bars, Abi has gone on to present further poetry at events like Black Wall Street London, and recently fronted her first ad campaign. "Life has changed quite a bit, and it all started with Beyond Bars," she says. "In college, people would take photos with me like I'm a celebrity and say 'This is for when you're famous!'" she giggles.
Abi is a living proof of why we need to invest in fostering and actualising the potential of young people that are too often overlooked by institutions. And we need to be doing that now more than ever before. "Being a Black teenager comes with lots of stereotypes and expectations that have to be navigated, and Abi's poem expertly confronts this," Jasper says. "It showcases her supreme talents and the changing face of modern Britain. And it is part of a movement that is ushering a new dawn in the creative industry for talented young Black creatives who are calling for a seat at the table to shape the society we want to live in."
Credits
---
Production Company Caviar
Director Lainey Richardson
Managing EP Sorcha Shepherd
EP Ellie Goodwin
Producer Tash Bloom
Production Assistants Ivy Richardson and Samira Conteh
Tagged: