Left: photo Angelo Baque. Right: photo

Julian Burgeño.
Awake NY collaborates with BornxRaised on a new collection
Dropping this Friday, the proceeds go to two charities in NY and LA.
Left: photo Angelo Baque. Right: photo
Julian Burgeño.
This Friday, Awake NY is partnering with LA brand BornxRaised to release a collection inspired by their shared love of street culture. "I respect the work that Spanto and 2Tone (of BornxRaised) do to support the local culture of Los Angeles, and we take a similar approach to New York communities through Awake NY," says Angelo Baque, Awake NY's founder, who i-D profiled in 2019. "As this collection straddles both coasts, there will be two parts to local give-back. 100% of the proceeds from a co-branded Carhartt WIP Pocket T will be split, donated to New York's New Immigrant Community Empowerment (NICE) nonprofit and Los Angeles' NELA United for Students."
This isn't the first time Awake NY has worked with Carhartt. dropping their sellout collaboration in 2019. "We create products for people who make our cities complete, and it makes sense for this co-branded project to incorporate in the types of pieces that Carhartt WIP does so well. We are thankful that they can come on as a partner and help us support these charities through the program," says Angelo.
The collection includes co-branded T-shirts and sweatshirts that take inspiration from Awake NY and BornxRaised's shared history, and a Double Knee Pant, Pocket T, and Chore Coat created with Carhartt WIP. "We created BornxRaised to bring a voice to communities that are being pushed out of Los Angeles, and are happy to see Angelo do the same for New York. By working with charities that uplift the beaten down areas where we come from, we help young people get out from under the weight of economic and societal issues beyond their control," says Spanto, cofounder of BornxRaised. "This project will bring some funding to charities that we respect, but on a higher level, it helps us continue to assert ourselves as a voice for the neighborhoods that keep getting pushed out of the way on both coasts."
The Awake NY BornxRaised collaborative collection is released on Friday, 15 January at 12 PM PST on BornxRaised.com. Items in the collection range from $44-$299. Proceeds from the release will be donated to charity.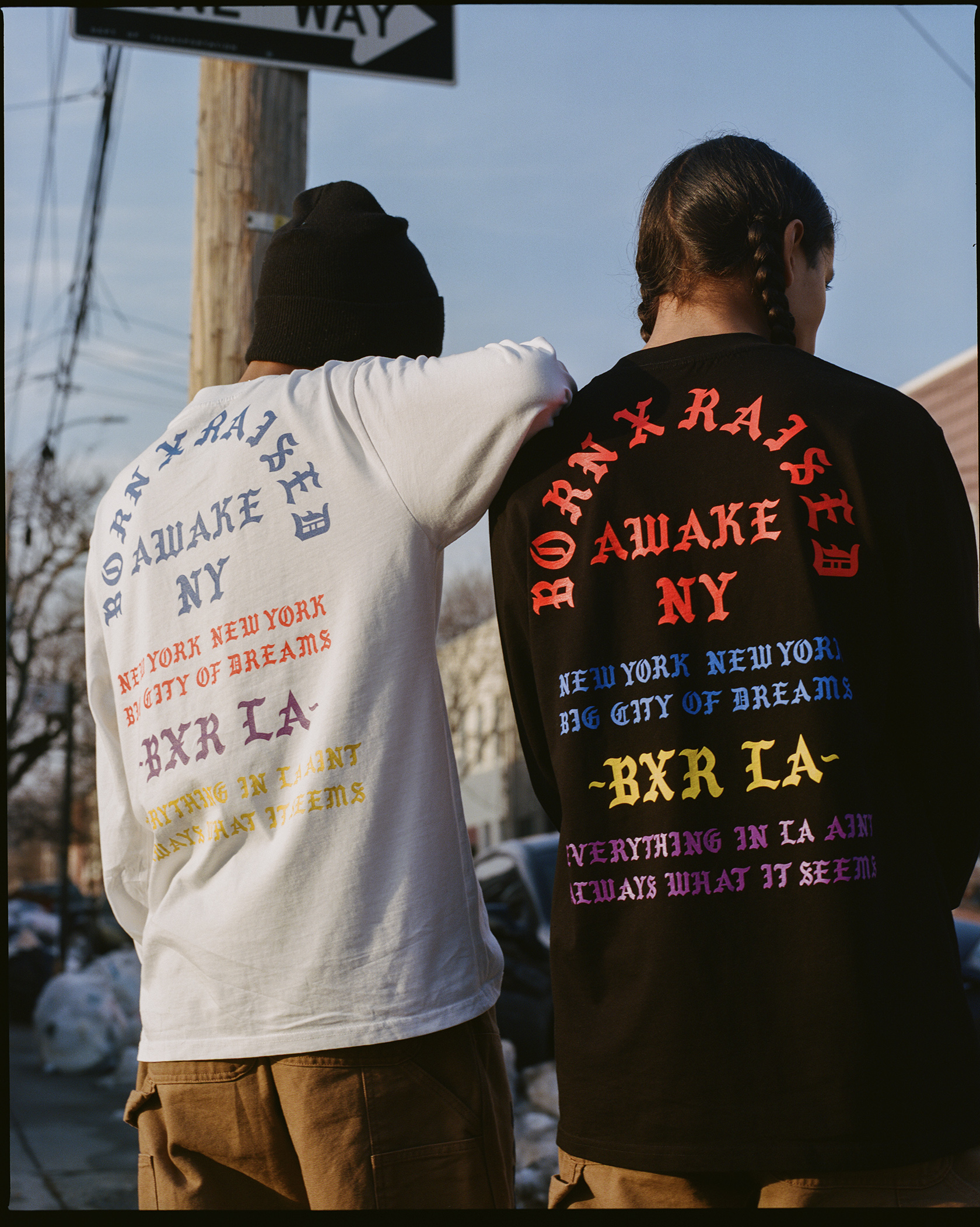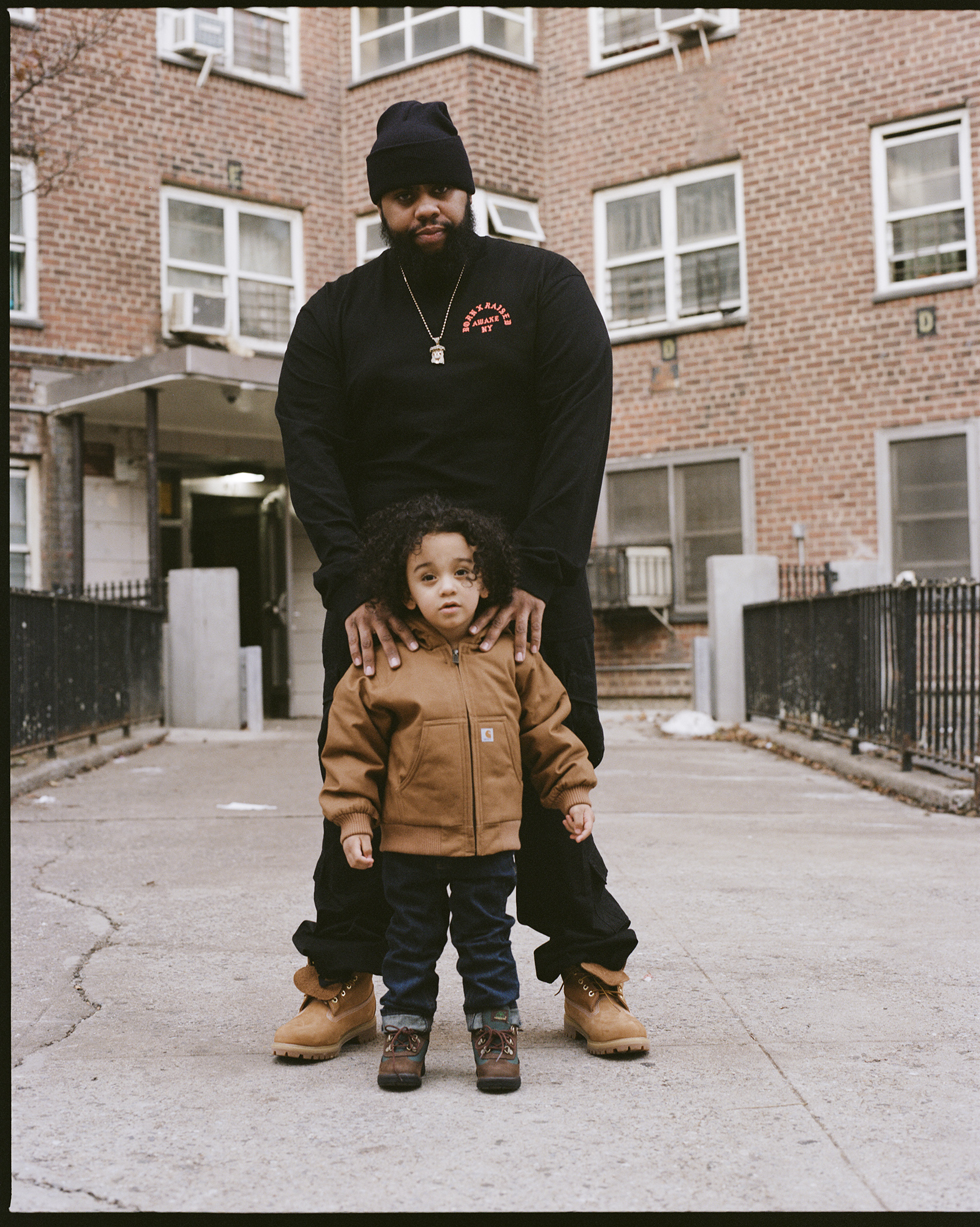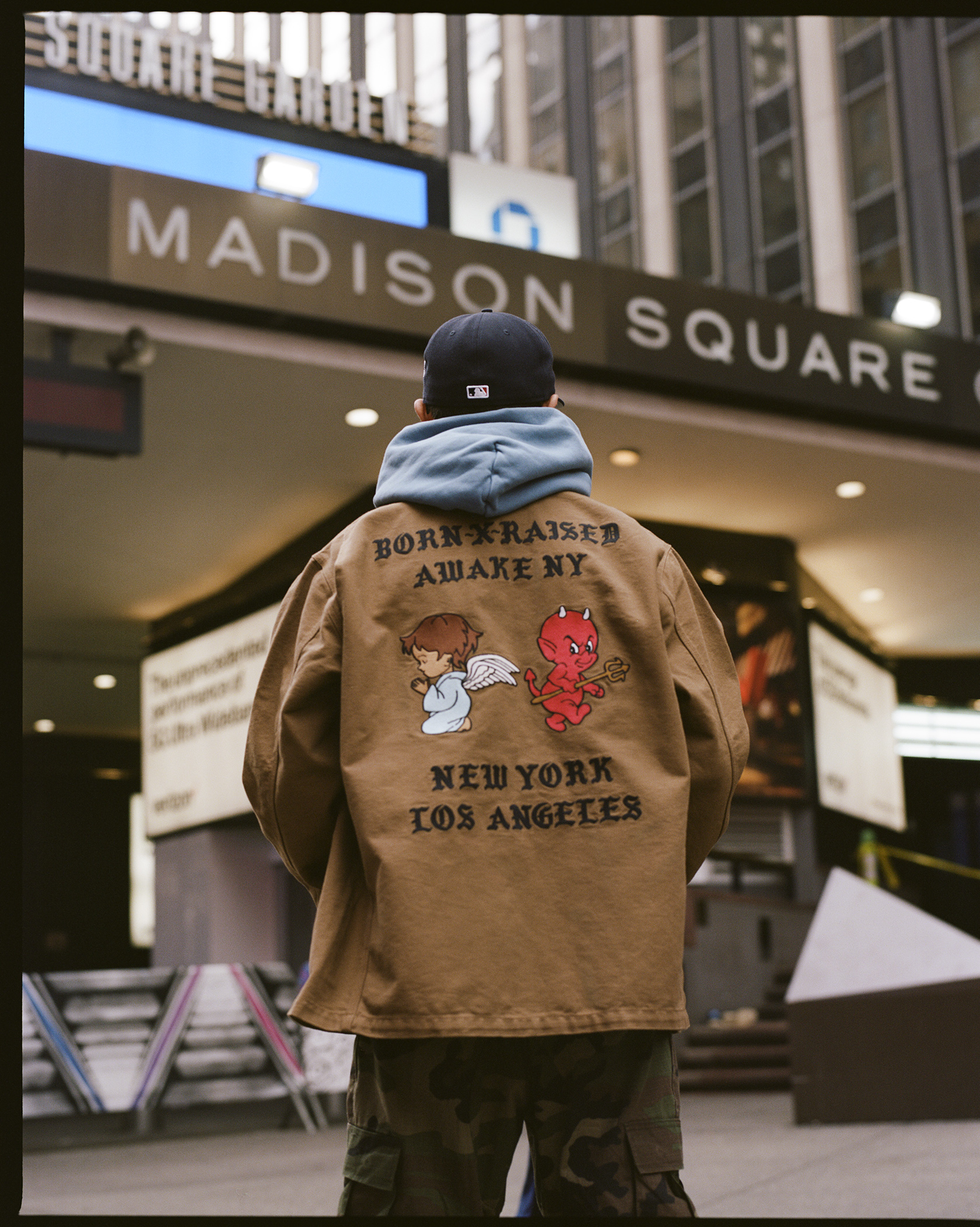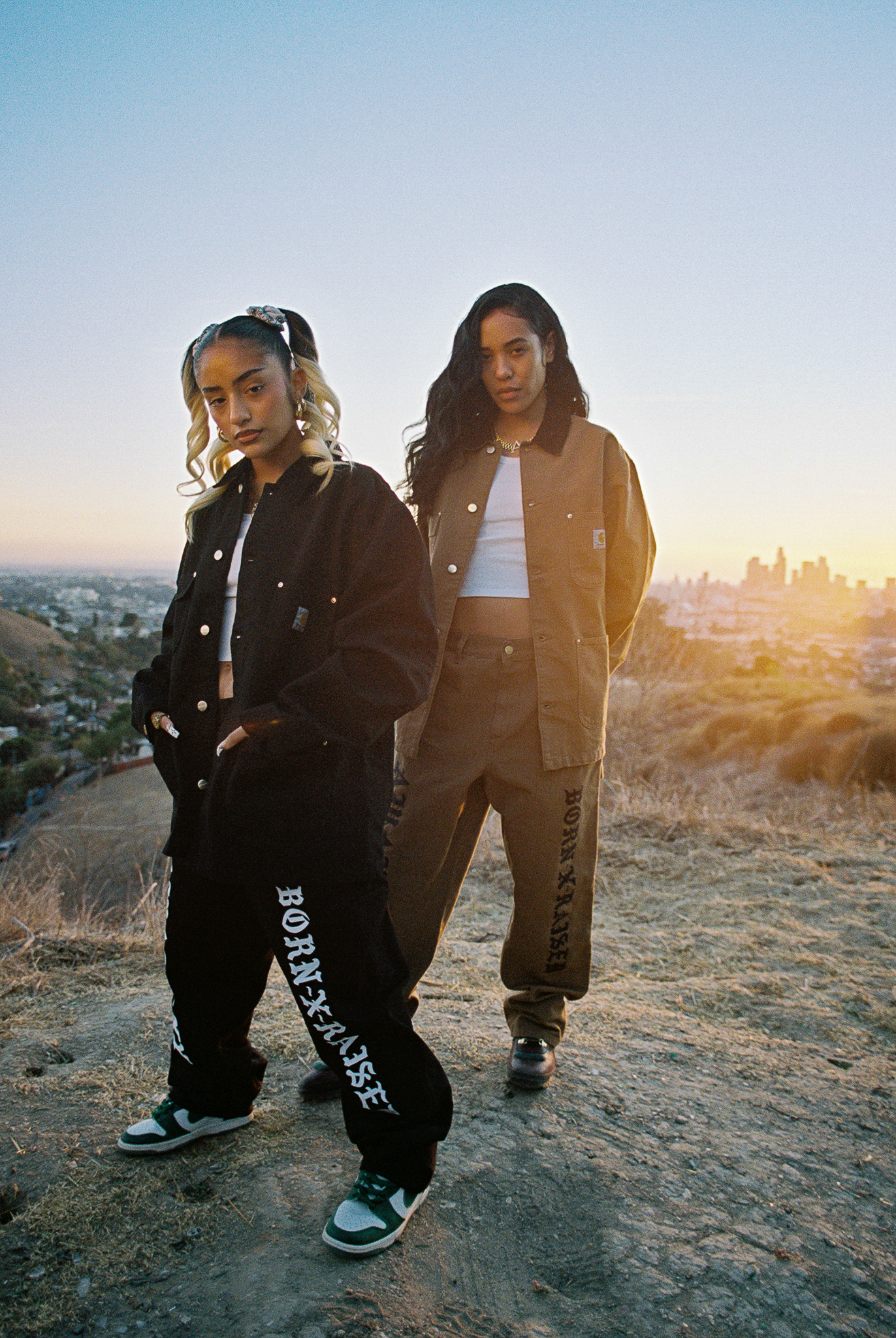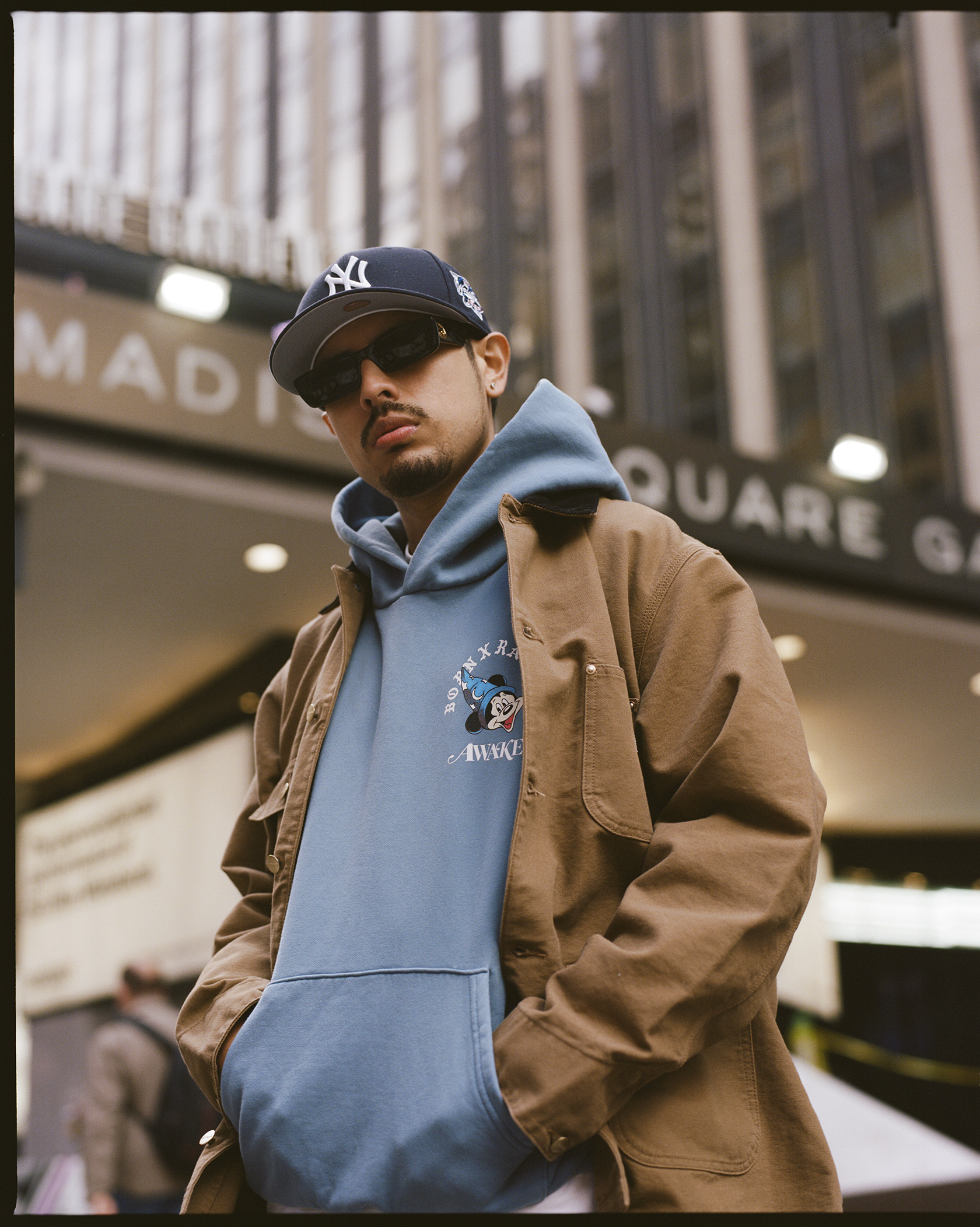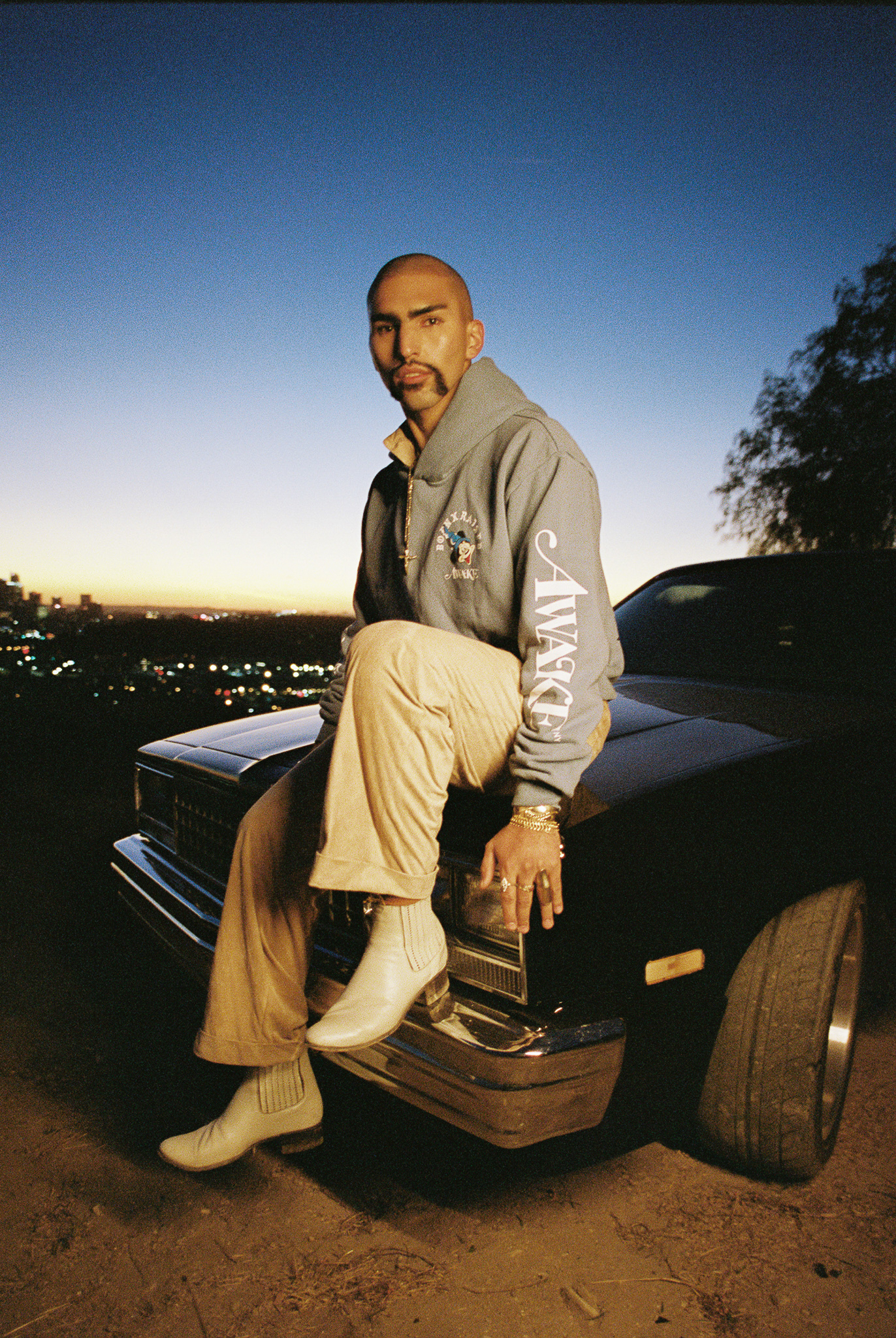 Credits
---
Los Angeles photography Julian Burgeño, BornxRaised
New York photography Angelo Baque, Awake NY