Kendrick Lamar's pgLang has collaborated with Calvin Klein 
Dave Free has directed a series of short films starring Baby Keem, Brent Faiyaz and more.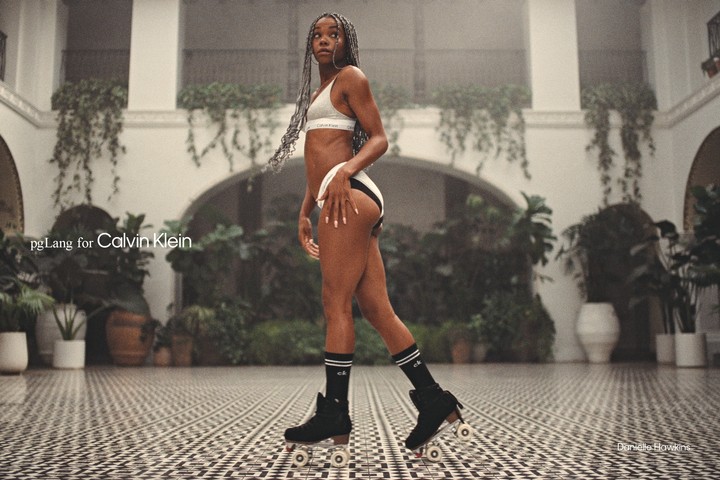 Danielle Hawkins in pgLang for CK
There has been a lot of buzz (and admittedly some confusion) around pgLang since it was launched in March 2020. The creative company -- started by Kendrick Lamar and his manager, the Grammy Award winning director Dave Free -- has been shrouded in mystery since the start. We later learned that 20-year-old rapper Baby Keem was involved through a conversation he had with Kendrick for i-D's 40th Anniversary Issue last year.
"I've seen pgLang before it was even an idea that came to fruition," Keem told Kendrick. "It's sticking to and believing in something, even when you don't know how it will be created, and it starts out as just a small idea. I believed in it, and I stuck to it and now everything is paying off…. to me, pgLang represents loyalty and trust."
Rather excitingly, we've literally just been blessed with the very first pgLang-created project, by way of a collaboration with Calvin Klein. About time! The series of seven short films -- conceptualised, cast, written and directed by Dave Free -- were shot in LA with a cast of talented young creatives including the aforementioned Baby Keem, actors Keith Powers and Ryan Destiny, movement artist Amber Wagner, creative Travis Bennett, model Mecca Allah, and comedian Exavier. "Language for the people that can't find the words to express how they feel," Dave Free says of the project.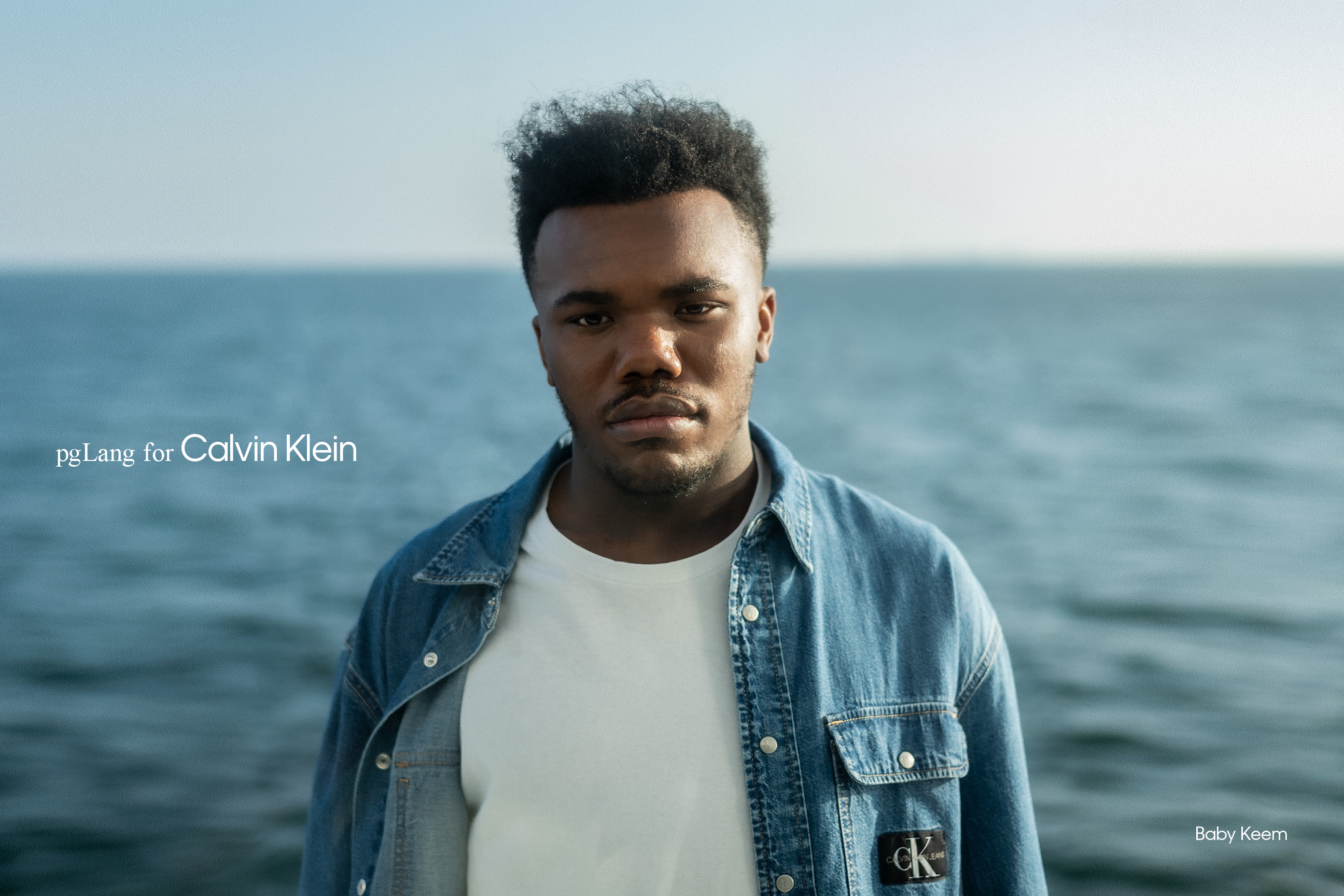 The opening short, which dropped last night, stars Mecca Allah slowly ascending a spiral staircase to the sound of a CK-referencing piece of music by Grammy-nominated young producer Jahaan Sweet (Lil Nas X, Jessie Reyez, the Carters), who composed a series of original tracks for the project.
The other six, out now, each follow their own narrative -- some funny, some touching, some downright beautiful -- offering snapshots of Baby Keem on some kind of relationship voyage; Brent Faiyaz spacing out as he jams to himself in a diner; Exavier taking the time to iron his CK boxers; and Amber Wagner and friends rollerskating around a courtyard. The seventh and final video is simply a 30-second arm wrestle shot in black-and-white. A universal way to end all manner of things.
Watch the full playlist of shorts below:
Tagged: