Will this Netflix-style concert subscription service save live music?
For $9.99 a month, watch livestreamed concerts from Phoebe Bridgers and Soccer Mommy, without leaving the sofa you've been sat on since March 2020.
|
13 January 2021, 11:15am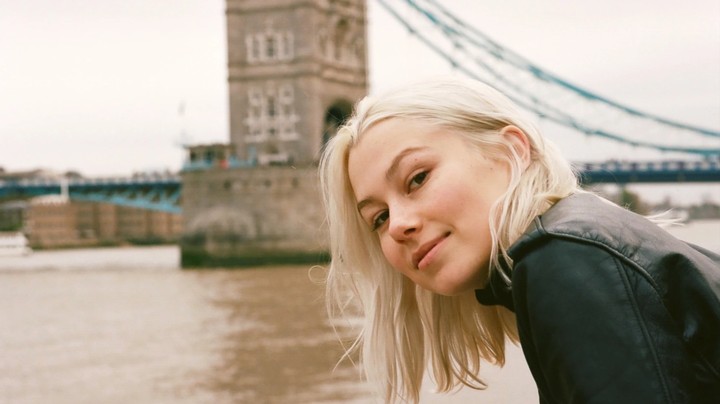 Photography Lily Bertrand-Webb
Since the coronavirus pandemic swept the world in March of last year, concerts and live music have become a sad relic of a life before social-distancing. With festivals and global tours cancelled for the foreseeable — unless you're in New Zealand, that is — those in the music industry are clamouring for a way to keep artists working, and allowing stans to support their faves financially whilst staying safe. Enter: the subscription-based livestream model.
One live music discovery platform, Bandsintown, is launching a Netflix-style monthly subscription service to provide music fans with over 25 livestreamed gigs a month from their favourite artists. The site, which also promises to provide extra access to artists through a live Q&A chat function, will charge $9.99 a month, aligning itself with the price points of VOD services like Prime Video, Disney+ and Netflix.

We know, it all sounds a little bit dystopian, doesn't it? But hey, at least the January and February line-up sounds promising! Bandsintown PLUS has lined up concerts from Phoebe Bridgers, Flying Lotus, Soccer Mommy, Little Dragon and Chromeo. If DJ sets are more your thing and you're climbing the walls with a desperate need to be at the club, then there are livestreams from Toro y Moi and Adrienne Lenker too.
Let's be honest: does this replace the experience of being at a concert? Does it give you the joy of standing freezing in a queue outside a venue, of paying too much for four plastic cups of shit beer which you will inevitably spill all over yourself as you navigate back from the bar to find your friends who are texting you vaguely that they're "beside the left speaker"? Does it communicate the pure human joy of standing in a crowd full of strangers, screaming lyrics at the top of your lungs? No, it does not. But we all need something right now to keep us going until life is normal again. So if you miss live music, you could probably give it a go.
At least it's BYOB.
Tagged: