craig david just dropped a garage inspired capsule collection for selfridges
Presumably it won't be opened on Sunday (given that he's known to chill on Sundays).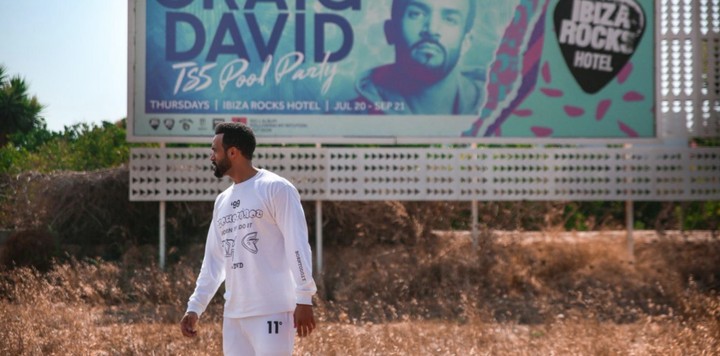 "Is there nothing Craig David can't do?" — this is me thinking about the unstoppable force that is Craig David. British music icon, three time Ivor Novello award winner, Glastonbury legend, soundtrack to your nights out from school discos to today, the man is inexhaustible. Is there nothing he can't do?
Apparently not, because on top of everything else he's just launched a capsule collection for Selfridges. The garage inspired Craig David Collection, which drops today (Monday, as in "met her on Monday" Monday) will be exclusively available in Selfridges' stores in London, Birmingham and Manchester as well as online (if you're not in Walkin' Away distance to any of those stores).
It's comprised of a series of bold graphic T-shirts, hoodies and long-sleeved tees inspired by his music and sound. The pieces feature typography and imagery inspired by his illustrious career — which started all the way back in 1999 — from lyrics to flyers and album covers.
So you might not be able to be Craig David (nobody can, he's an enigma, an icon) but thanks to Selfridges you can at least look like him. In a statement Craig said: "I'm really honoured to be working together with Selfridges to launch this collection. I wanted to create a fresh and exciting new clothing line for my fans that represents where I am musically today, but also influenced by the style of where I come from." The launch coincides with Selfridges' Music Matters season celebrating the correlative relationship between music and style that runs in-store from 26 June to 18 October, and the collection was produced in partnership with Bravado, UMG's leading merchandise and brand management company.
It drops in stores today but is available online tomorrow (Tuesday, as in "took her for a drink on Tuesday" Tuesday).
Credits
---
Text Roisin Lanigan
Image via Twitter