jazelle, aka @uglyworldwide, on the power of makeup
The model and Instagram sensation recalls life as a bona fide loner before finding the courage to finally be herself.
For 22-year-old Jazzelle Zanaughtti AKA Instagram sensation @uglyworldwide, beauty isn't about good skincares routines or being validated by likes on Instagram. It's more to do with how you feel about yourself. And thanks to her bleached head, shaved brows, gold grills, and ultra chill vibe, she feels mighty fine thank you.
Discovered by Nick Knight, this Detroit-born badass made her modeling debut with the very cool Public School last October, since hitting the runway for Gypsy Sport and Fenty Puma and picking up major props for her oddball style and IDGAF attitude.
Here, she muses on the emancipating powers of makeup and the importance of breaking the mould.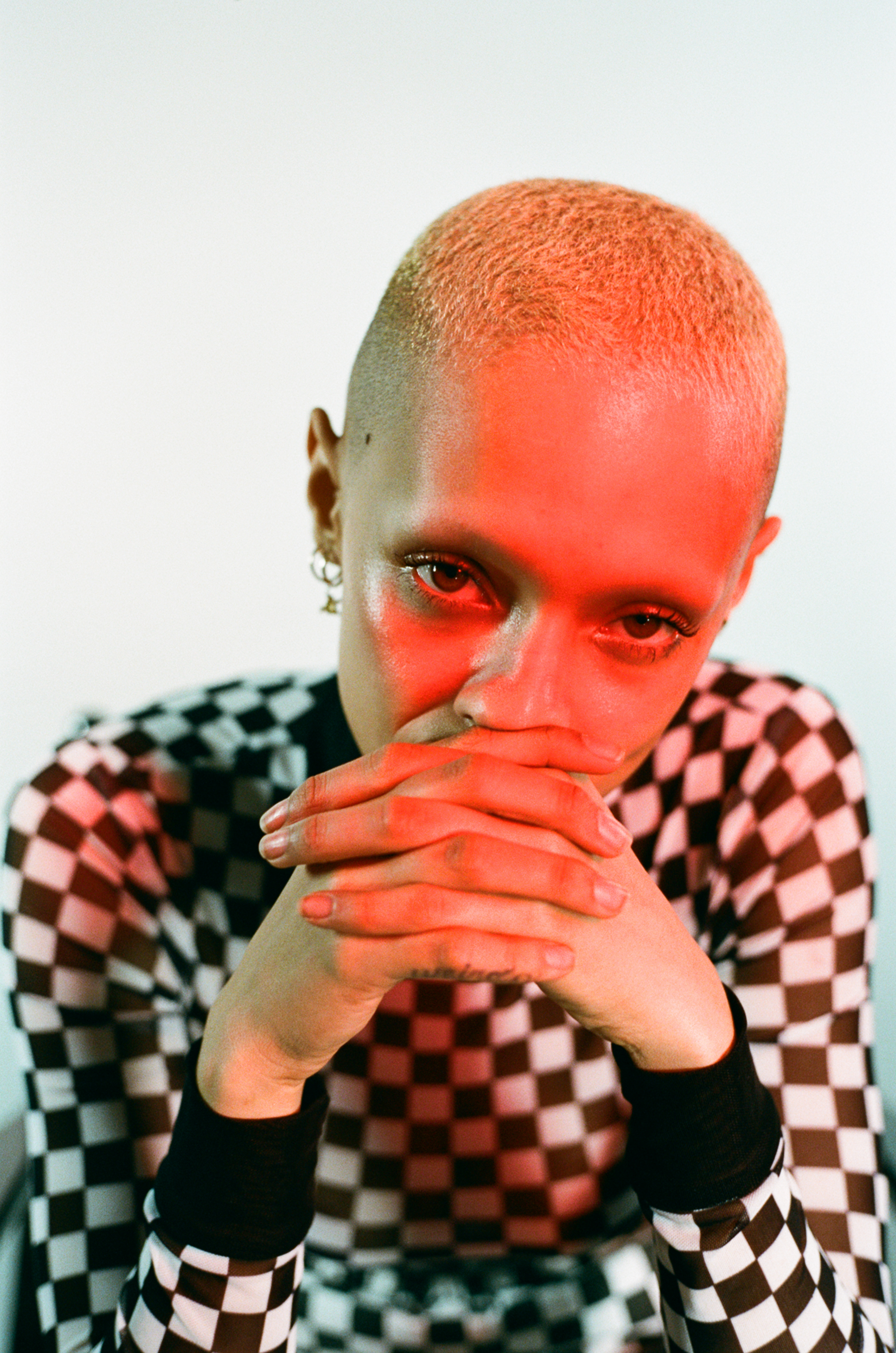 "My government name is Jazzelle. Despite common thought, I am a multi-dimensional being who first touched ground in Detroit.
Growing up as a weird young girl with little to no guidance, I've learned to follow my gut no matter how terrifying the road ahead of me might be. At the end of day, I depend on myself and myself only. My background has made me strong. And as hard as life was, I appreciate every second of it for making me the woman I am today.
As a kid I used to always love watching my mom do her makeup every morning as she drank her coffee and chain-smoked her cigarettes. She'd use a little Chanel compact mirror as she applied her foundation, dusty rose blush, mascara, and bright red lipstick. She'd make sure to find natural light every time. She was a vision of glamour and beauty since day one.
I first started wearing makeup in 7th grade, when I was about 12 or 13. I'd steal my mom's black eyeliner and wait till I got to school to actually smear it on/in my eyes. After school I'd always wipe it off on the sleeves of my jackets, because, according to my dad, I wasn't old enough to be wearing it yet.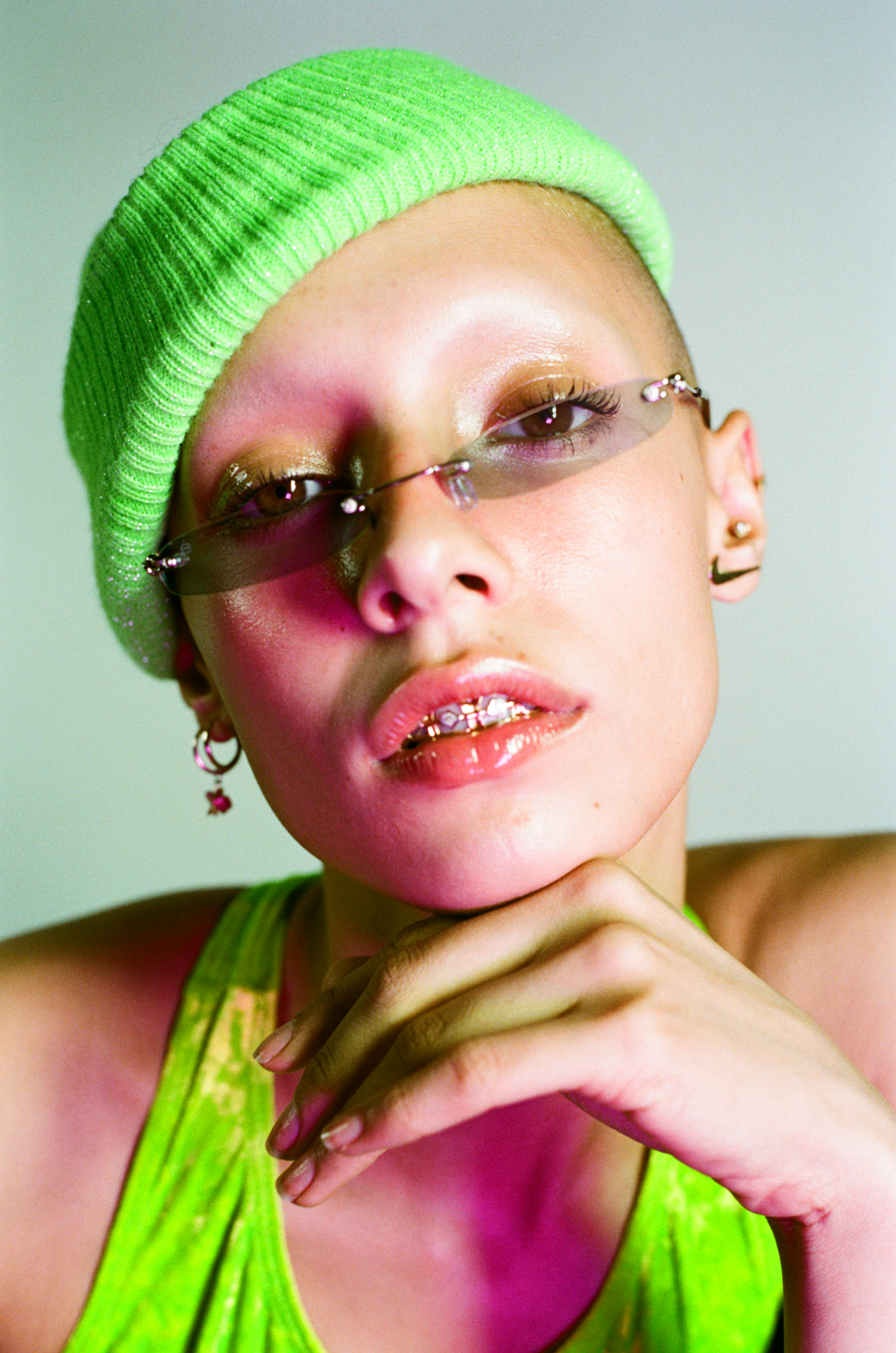 At first, wearing makeup didn't make me feel anything, really. I was just trying to fit in with the popular chicks, because I was sick and tired of being bullied and lonely. It didn't work. I never felt beautiful. I went from being a child and not even thinking about my self image, to going through my teenage years and hating every inch of my being.
As I went on, I'd watch YouTube tutorials for HOURS every day. I was fascinated by the people who could paint their face so intensely that they'd became an entirely different person. Because at that time it was what I wanted. I didn't want to be me I just wanted to fit in, and be everything BUT ME. As time went on I got out of that phase and just started painting weird shit around my eyes, whether it be flowers or little animals or whatever came to mind. After I just started doing me and whatever I wanted, and stopped trying to fit into a mold I wasn't cut out for, people actually started to fuck with me. They were all fake though, I was a bona fide loner by that point.
Makeup helped me evolve because there was no rules. There was no one hovering over me in the mirror, telling me that's not how you do it. Makeup was the only thing people never said shit about to my face. When I sat down in front of my mirror on the floor with my shadows and liners and lipsticks, as corny as it sounds, I felt fucking free.
It hasn't changed a bit. I'm still feel freed by makeup. Although there are a lot of haters looking on and messaging me now, at this point and time in my life I couldn't really give a fuck. It's a feeling that can't be taken away from me.
No one inspired my overall look. I was inspired to shave off my brows by all the Chicago queens who I looked up to. After that, I was all just one very lucky accident. A big happy mess. I have a lot of role models, but I never like to get specific when it comes to them. If you are a person who is going against the current and doing whatever the fuck you want no matter what anyone tells you, you are someone I look up to. If you are someone who is viciously ambitious and won't stop until they get what they want, I look up to you. If you are someone who loves themselves unconditionally, I look up to you. Those are the people I strive to be like, and those people know who they are even if I don't.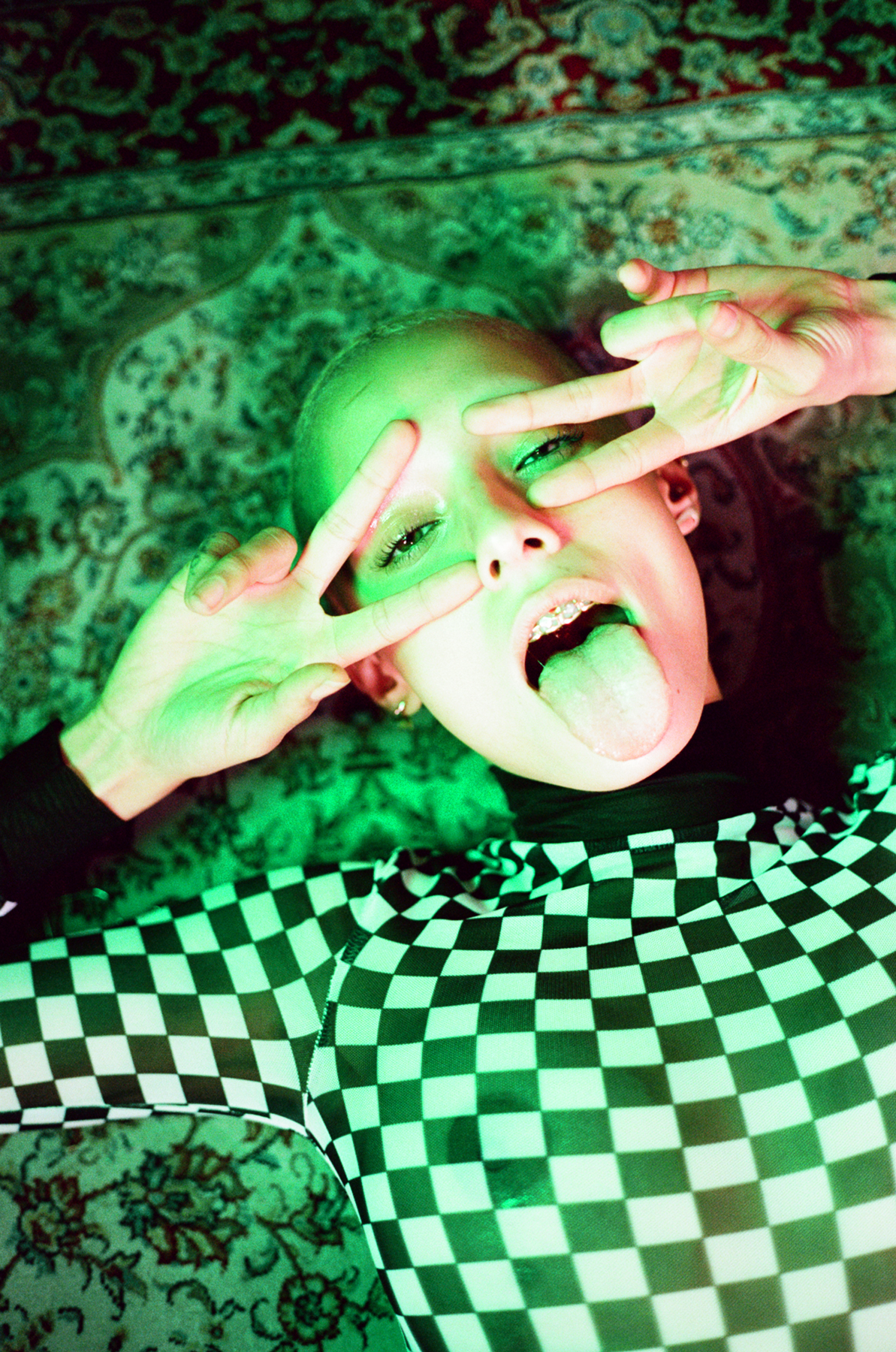 Today I feel most beautiful, after a long hard cry. There are times when I feel insecure, we all do. Despite my confidence, I am constantly learning how to love myself better and appreciate myself more and more everyday. Beauty to me means confidence and confidence means freedom.
Fuck what anyone else says, stop comparing yourself to others, and just know that you are special and you are the only you. That should make you feel beautiful.